Sorry, we're fully booked
Unfortunately we aren't able to accept any new bookings at the moment as our calendar is full. Please check back in a few months or let us know if you need a recommendation.
… and if we've photographed you before as a bridesmaid, groomsman etc, please get in touch as our arms can sometimes be twisted :) 
Melbourne's most personal wedding photographers
Whether you're looking for Melbourne wedding photographers or if your wedding is elsewhere, if you're looking for somebody with the skill and experience to capture your story in real, natural moments without taking the fun out of the day, we should chat. You're not a generic couple, so you deserve wedding photographs full of life and personality rather than poses and bored faces. 
We want you to have wedding photos you can look at 50 happy years from now and immediately be swept straight back to those beautiful, personal, meaningful moments when you both forgot anybody was watching. When you look at our pictures in your album or on your walls after the wedding, you'll see the true face of the person you love; not the face they show strangers or the fake smiles of somebody pretending for a camera, but the facial expressions reserved just for you.
That's what wedding photography should be about. Capturing those little moments you'll want to revisit over and over again, helping to make it all look amazing but never taking over your day.
So, what does "Melbourne's most personal wedding photographers" mean? It means we see you as much more than just two more people standing in front of a camera. We want to get to know you, understand what you love about each other, what makes you laugh and where the whole story started. (You may not think you have a great story, but I BET you do).
If that sounds like what you're looking for, we'd love to chat.
"Iain and Jo were absolutely amazing in every way. Our photos speak for themselves, they are absolutely perfect and we couldn't be happier with the beautiful and natural way that our day was captured"
Recent weddings & engagement portraits
Meet Iain and Jo. Melbourne Wedding Photographers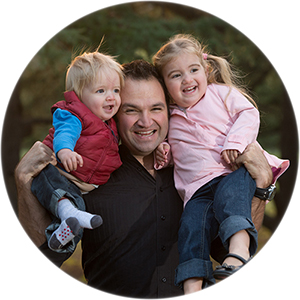 Iain takes pictures
Iain secretly wishes he was Argentinian or Greek, which probably just means he really likes meat and Messi. He smiles a lot, and his eyes almost entirely close when he does (but he says he can still see). He's slowly accepting that the peak of his rock stardom was playing in a band at uni, but he seems to be collecting instruments just in case.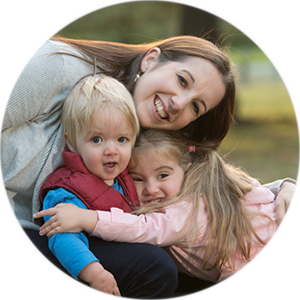 … and  Jo does everything else
Jo loves good chocolate, great champagne and both even more when they're on sale! She spent ten years as a journalist interviewing celebrities, artists, politicians and everybody in between before joining the studio full-time. She now uses those skills to interview you, and to tell your stories. Brides often refer to Jo as their "extra bridesmaid".
We're based in Mount Waverley, just off Melbourne's Monash Freeway, and there's lots of easy ways to meet us. Just scroll down or click 'Contact' for all the options.
In fifteen years of photographing weddings, we've learnt that every couple and every wedding day is different, so our packages are customisable to suit you perfectly. Prices start from $3900 and all packages include a Queensberry album (the world's best album makers, in our opinion), a web gallery, high-res files and individual colour correction of every image. There are also options like all-day coverage, engagement sessions and larger, customised albums available.
We made a choice a while back to add a simple-but-gorgeous album into even our smallest wedding package, because we genuinely believe that every couple deserves an album of their wedding photos, to separate these special pictures from the day-to-day images on your computer and phone.
If you're wedding isn't in the Melbourne area that's fine too. We're travellers and love an adventure. We've shot weddings and portraits in every corner of Victoria as well as several other states.
"Iain and Jo were amazing. We have never felt so at ease getting our photos taken. We are still hearing family and friends saying how fabulous they both were on our wedding day. They captured every moment perfectly"
We'd love to hear from you
Check availability for your wedding date, book a time to meet or ask us anything