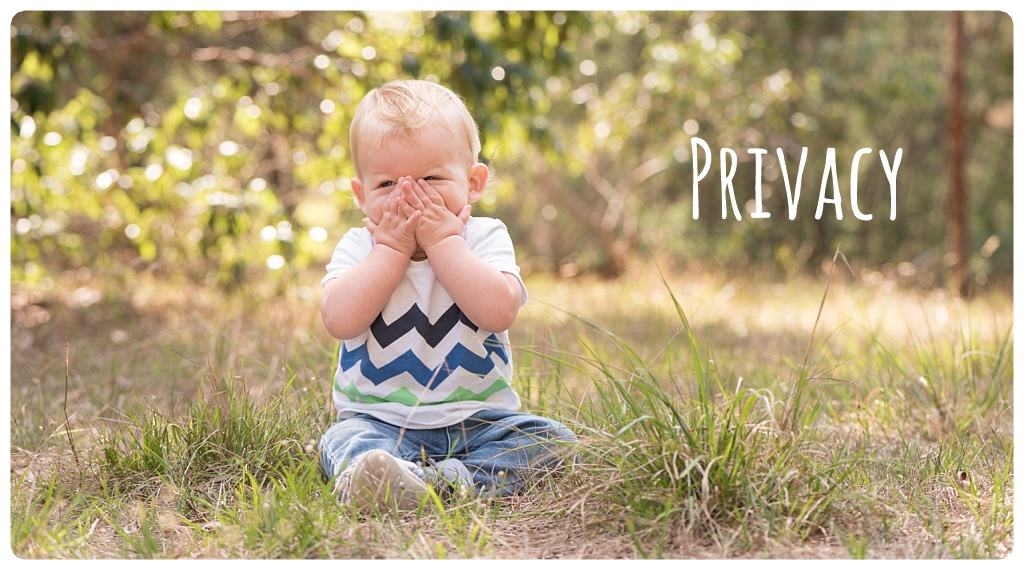 Your privacy is important to us, and we want to make sure you know that. If you have any questions about any of this, you can always call or email us.
Here's what we

won't

do with your personal details:
We won't share your email address with others without your consent
We hate spam ourselves, so we will only send you information we believe you'll find useful.
We won't make it difficult to unsubscribe from our email list. If you want out, that's totally fine and we'll help.
Here's what we

won't

do with images of you:
We won't use your full name or the full names of any family members in blog posts or email newsletters. Although we love to show off our photos, it shouldn't be possible to find them under a web search of your name.
We won't sell portrait or wedding images to third parties. i.e., You can be sure we're not going to start selling tshirts with your face on them!
Here are some things we'd like to do (but are happy to discuss if you would prefer we don't):
We reserve the right to use any image we capture at a portrait session, wedding or commercial shoot for the publicity and promotion of our business. We will however only choose images which make both you and us look good! We have processes in place to ensure that specific images and shoots can be excluded from this – if you would like a specific image or shoot

not

to be featured in our promotions, please discuss this with us as early as possible.
We will send emails from time to time with useful tips, advice, special offers and news. You can unsubscribe at any time.