The Blog
Here's what we've been up to lately.
What a fantastic wedding today. I've just finished downloading and backing up all of the images, and thought I'd post one of the highlights. Thanks Pete, Sara and all of your family and friends - I hope you had a really special day. Please visit our...
read more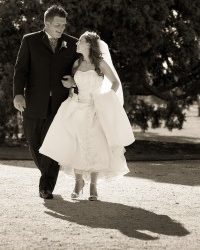 To everybody at Christy and Adrian's wedding today, thank you! It was a beautiful day in Werribee, and you all made us feel like part of the family. Here's a quick photo before I head off to bed. If you'd like to be the first to see the rest of them as...
read more