As a high school PE teacher, Alicia always dreaded her Tuesdays, so when the guy she had just started chatting to online suggested she take a sickie and spend the day with him, she jumped at the chance. Shane quickly planned a last-minute first date: a walk along Mordialloc beach, roast chicken and salad picnic lunch, and finally, a round of mini-golf at Dingley. It was a wonderful day, although Alicia beating Shane on the green definitely wasn't part of his plan… in fact, he is still bitter about it three years later!
"I knew from the very moment I laid eyes on you that you were the guy that I wanted to be with. Someway, somehow, I was determined to be with you."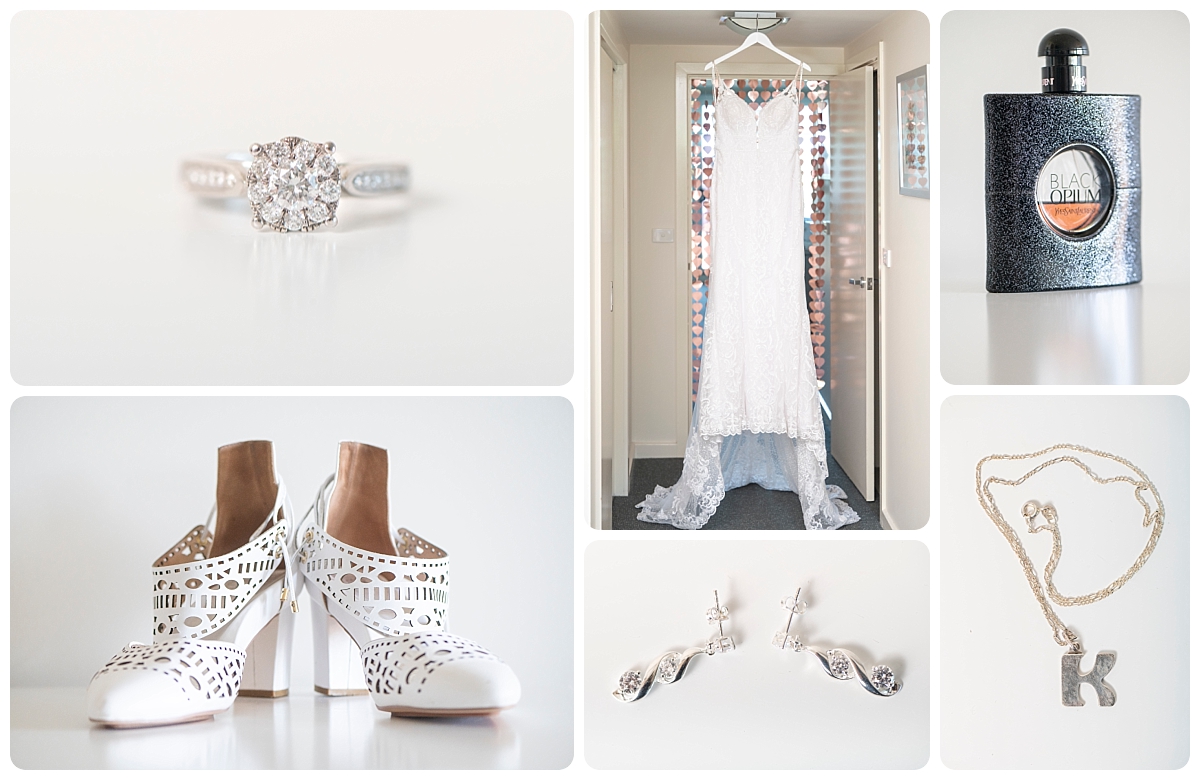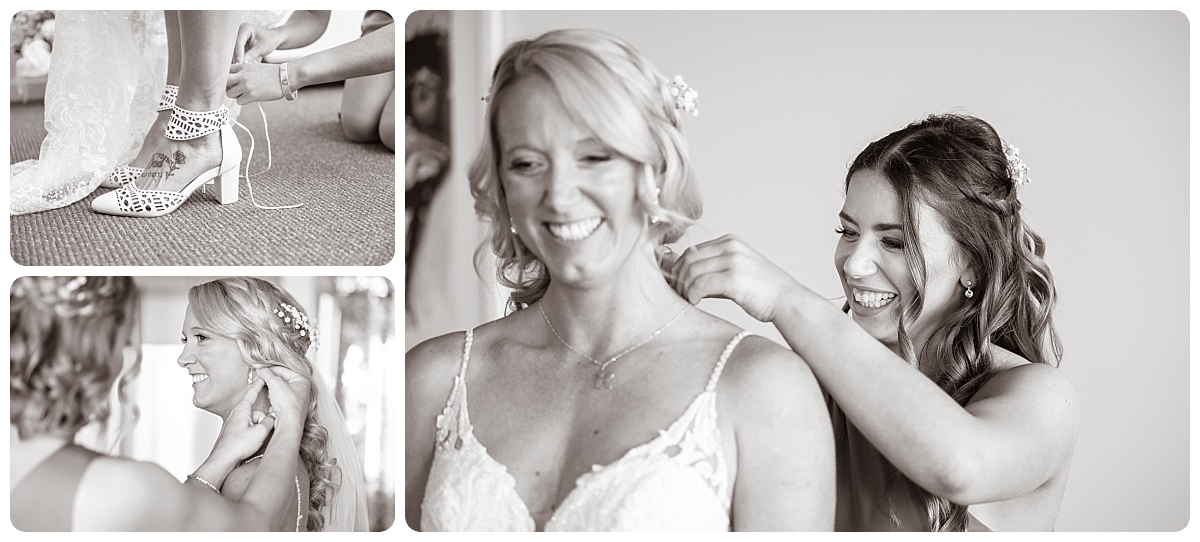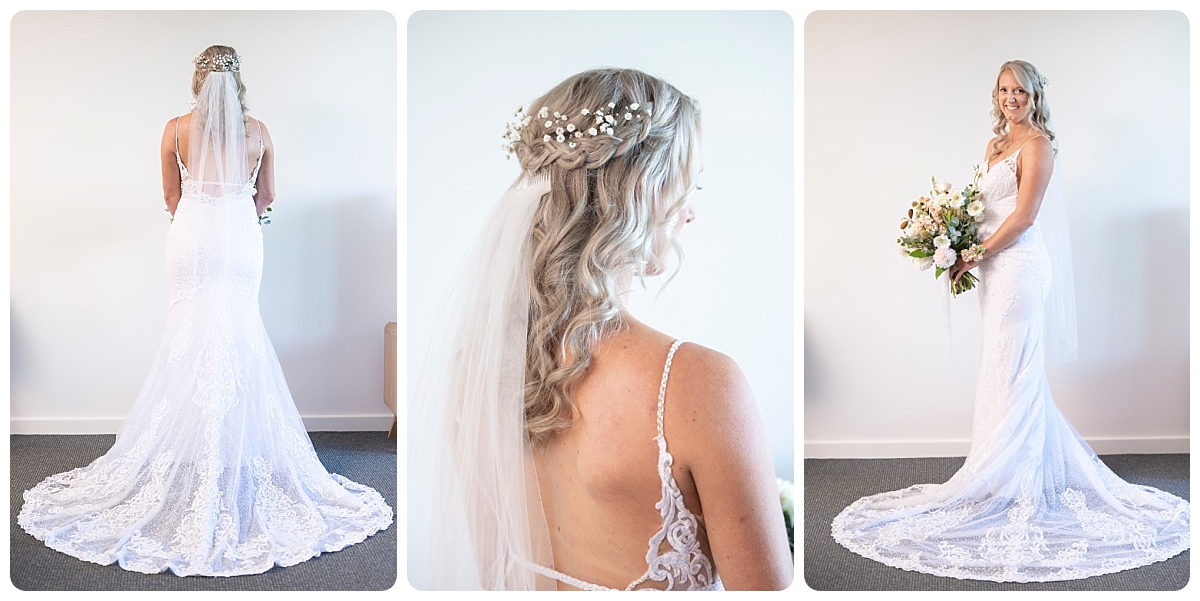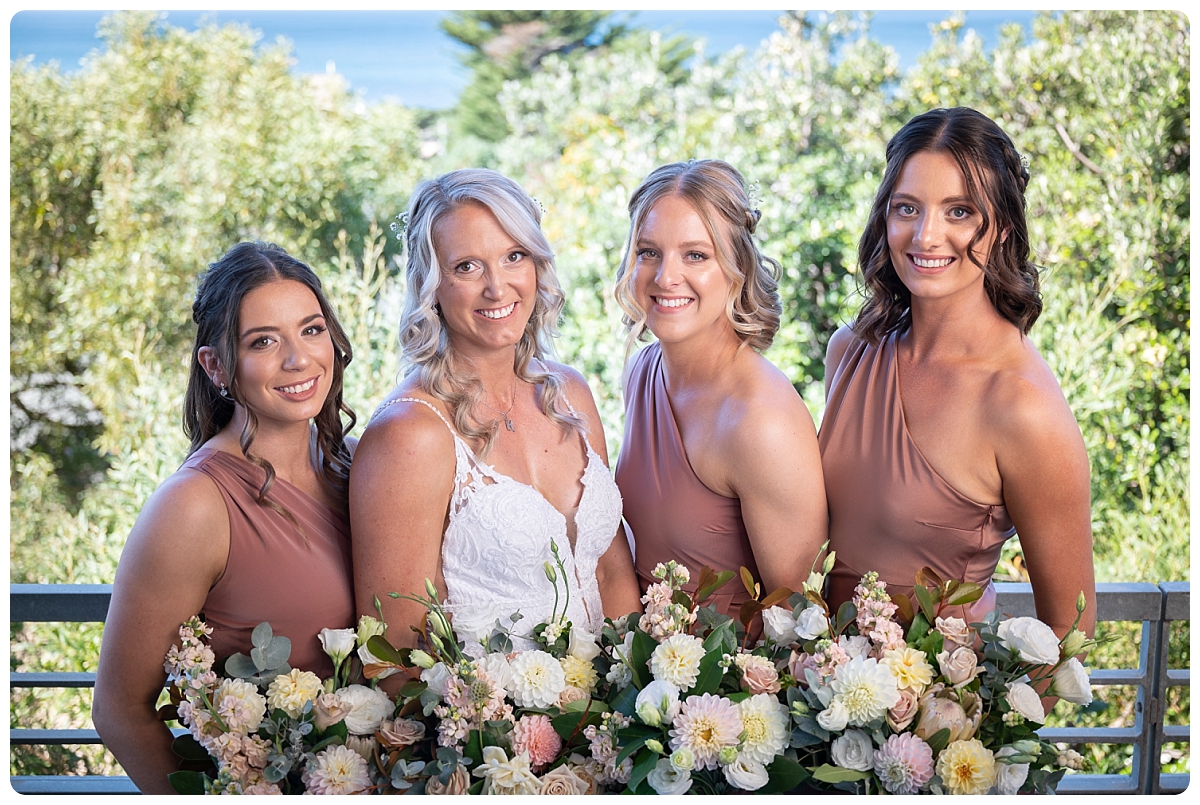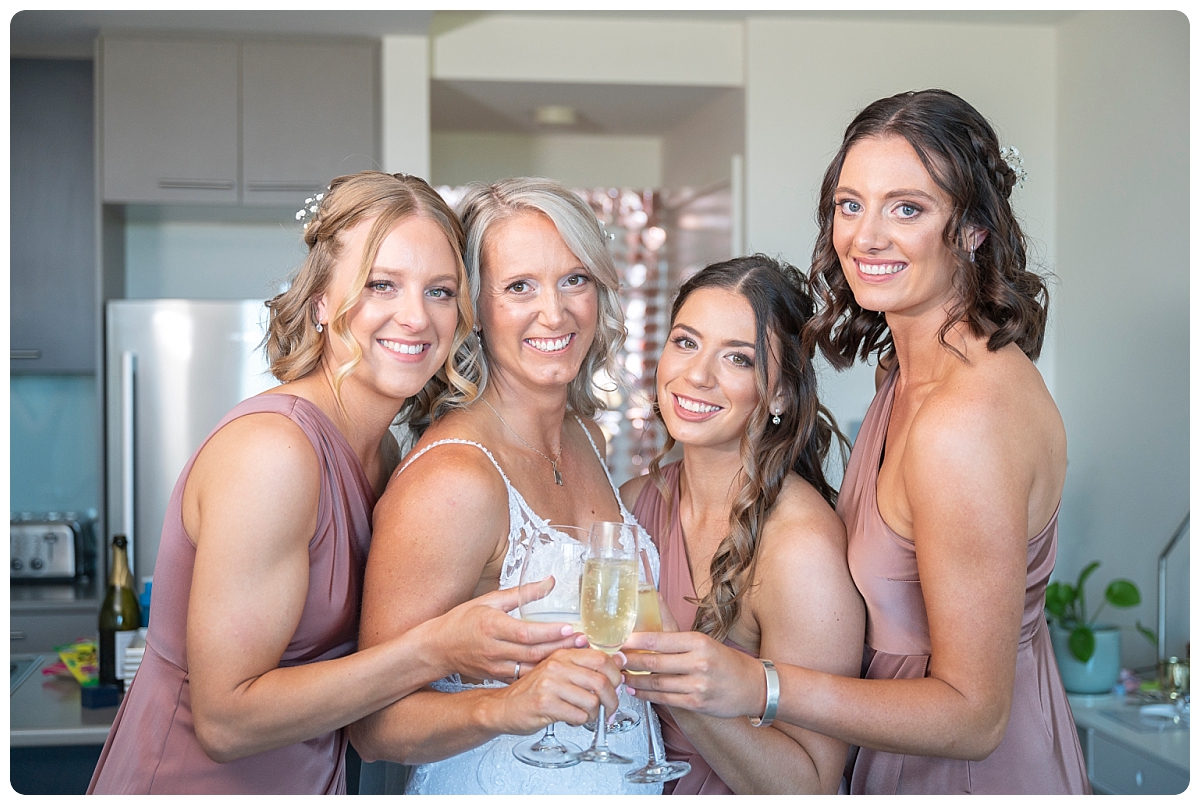 When it came to the proposal, Shane would have loved to ask Alicia's dad's permission, but sadly he had passed away seven years earlier, so Shane decided to pop the question at the graveside.
It was Alicia's birthday and she had arranged to visit her dad after teaching an early-morning gym class (by this stage Alicia had ditched her teaching career to join Shane as a persona trainer). Shane went to the cemetery early to set up flowers, balloons and the ipad to secretly film the moment.
Even when Alicia arrived and Shane started saying lovely things, she just thought it was a birthday surprise and didn't click at all, until he dropped to one knee and pulled out the ring from its hiding place. Alicia was in complete shock but of course, the answer was yes!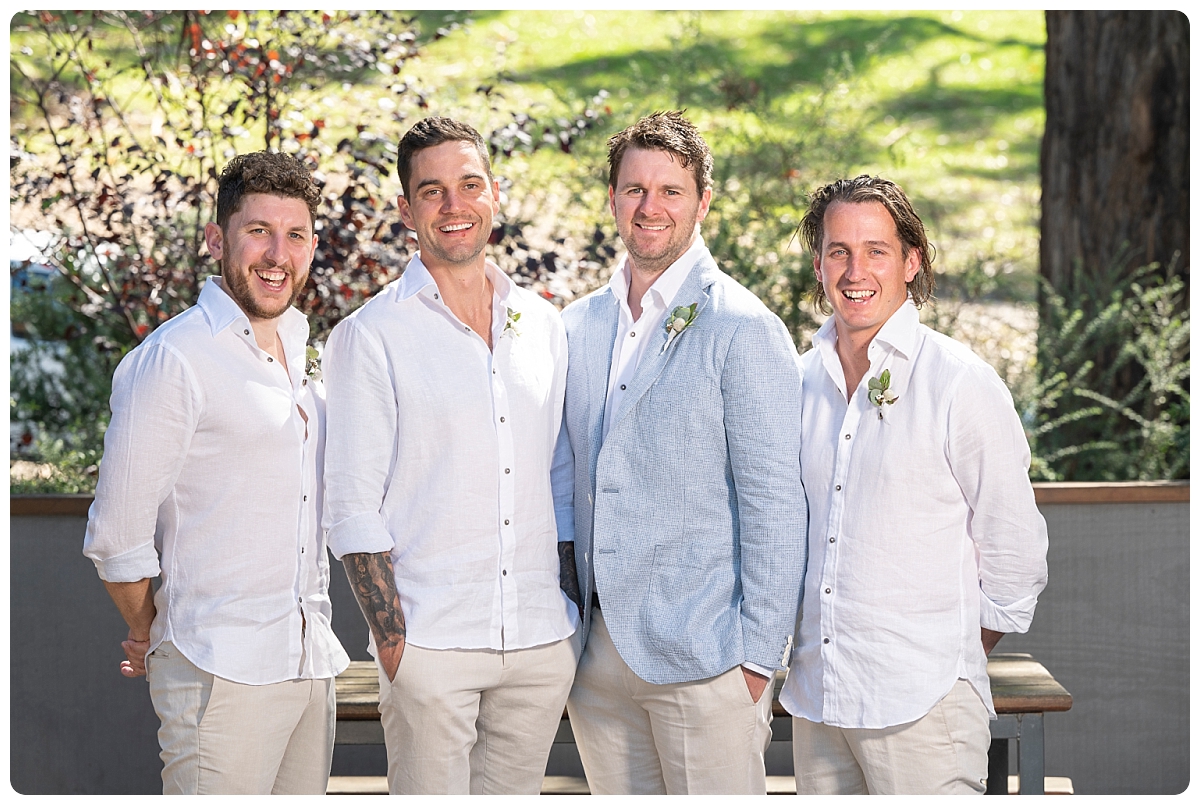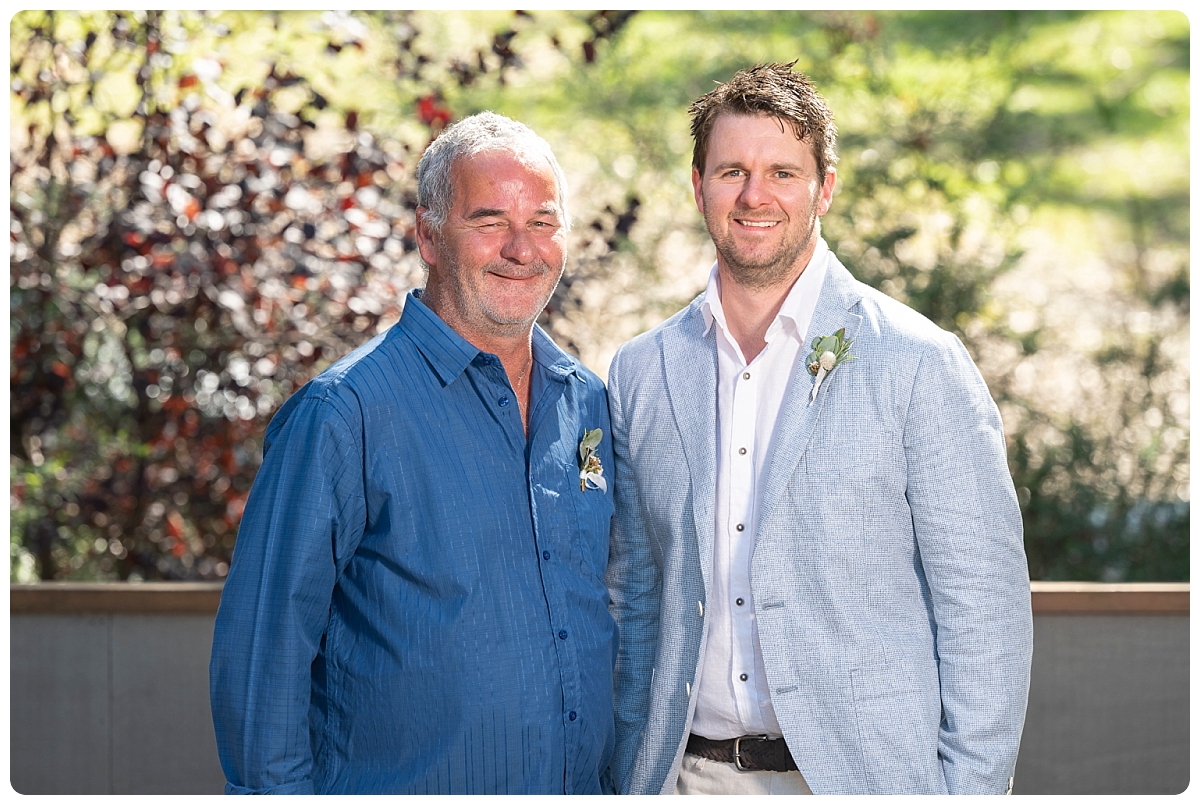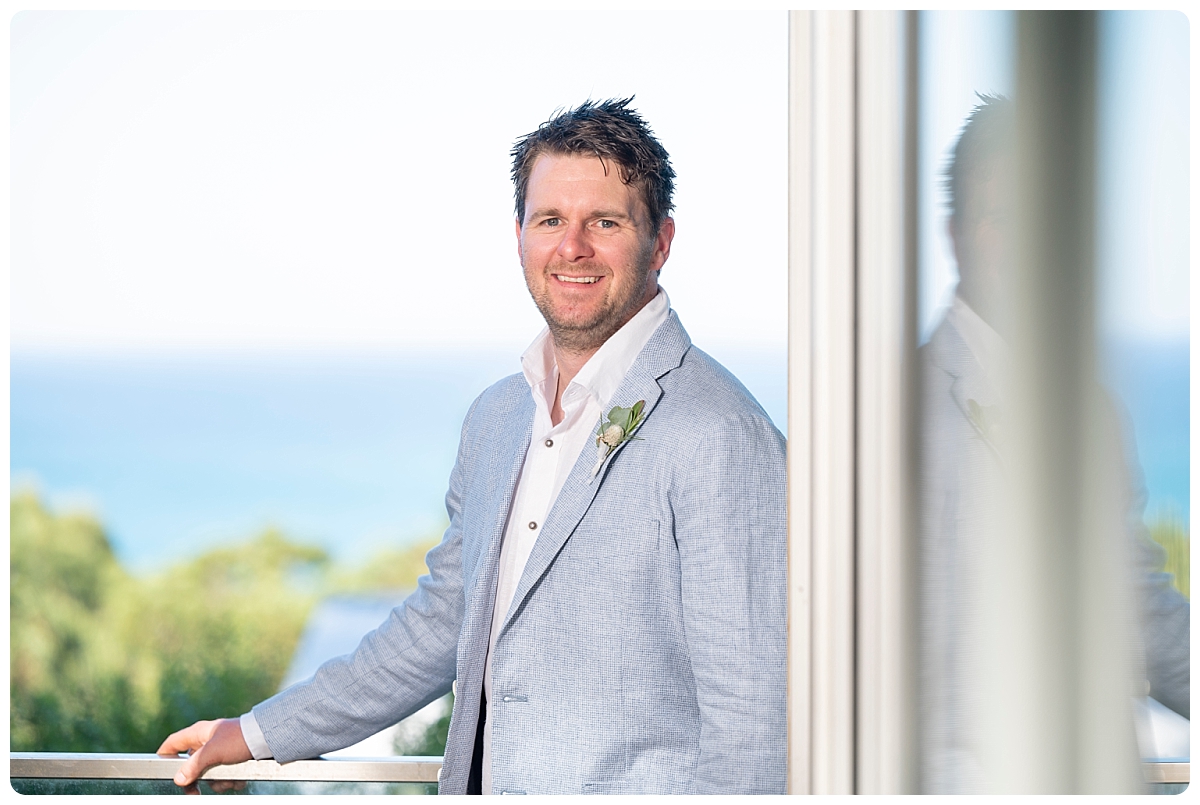 It's been a rollercoaster ride for this pair but all the ups and downs have only made their relationship stronger. After two postponed wedding dates planned for Bali and now a baby on the way, Alicia and Shane finally made their love official on Easter Saturday in Lorne.
When they planned their April beach wedding during last year's pandemic, Alicia and Shane were perhaps expecting a few onlookers in addition to their close family and friends. But an unusually scorching 32-degree day meant that hundreds of people were privileged to witness their sentimental ceremony.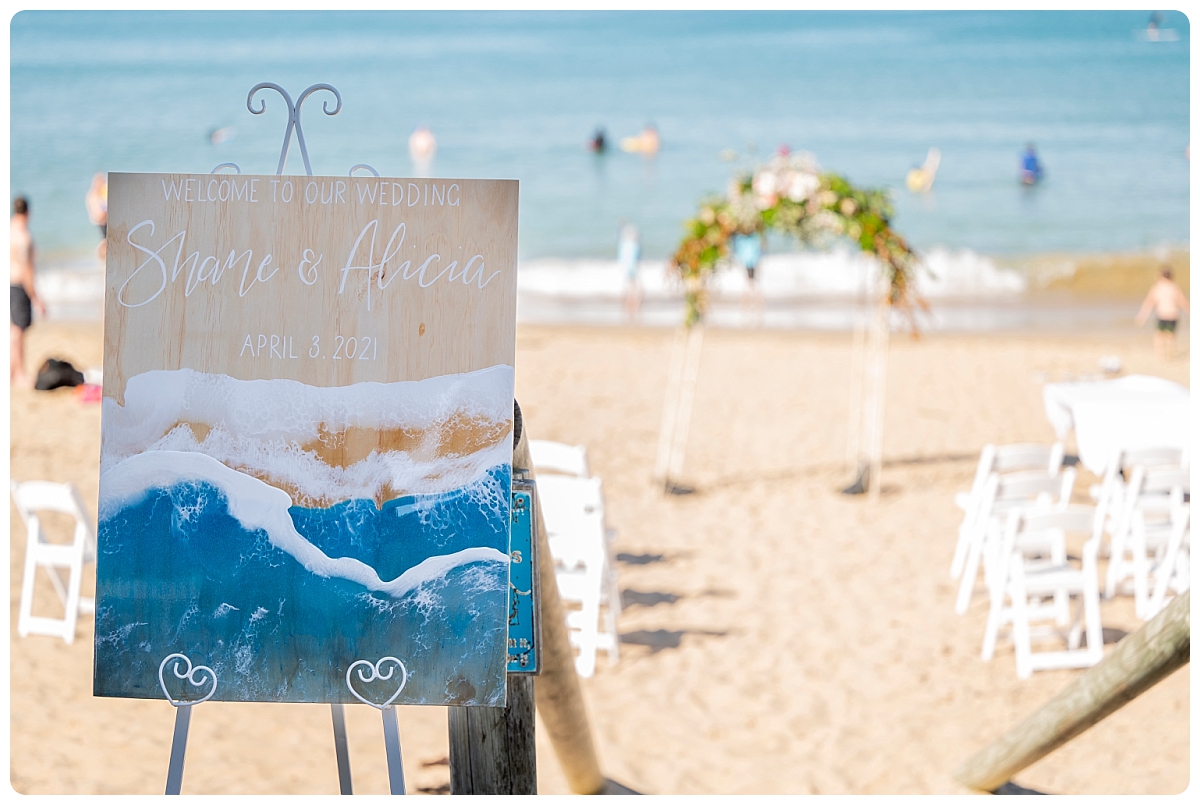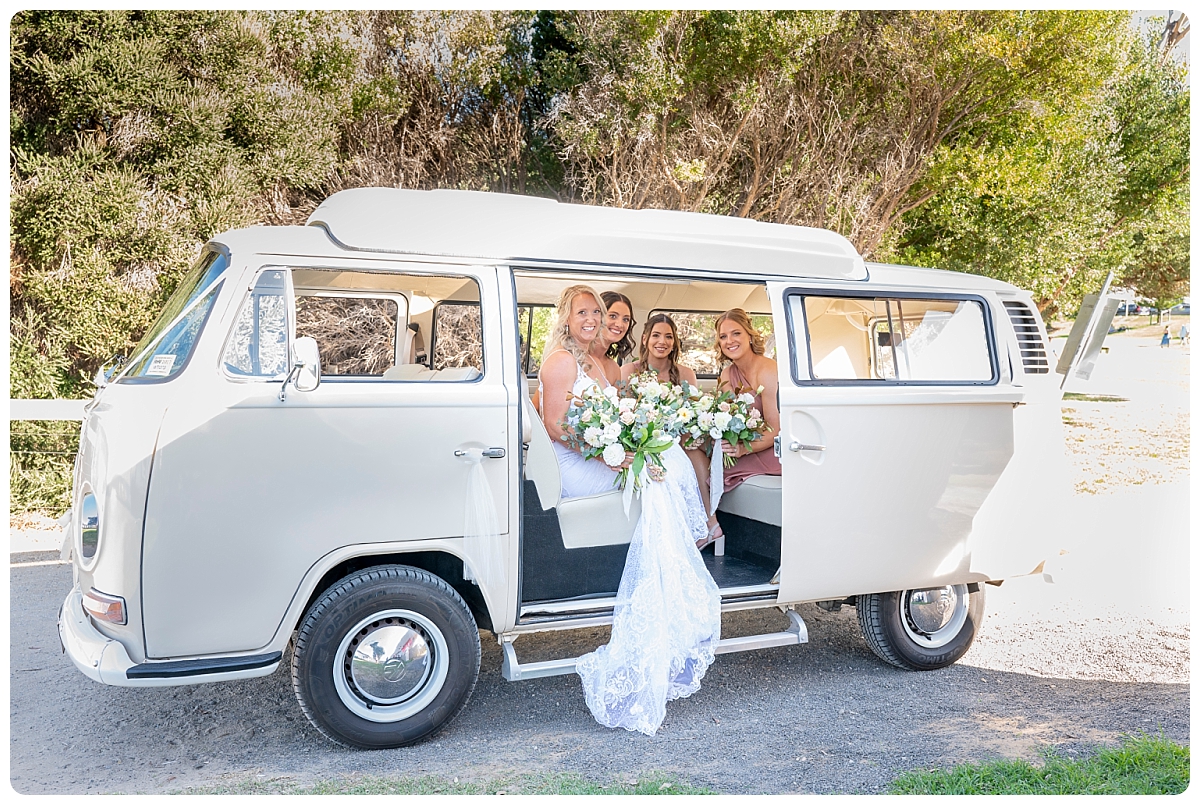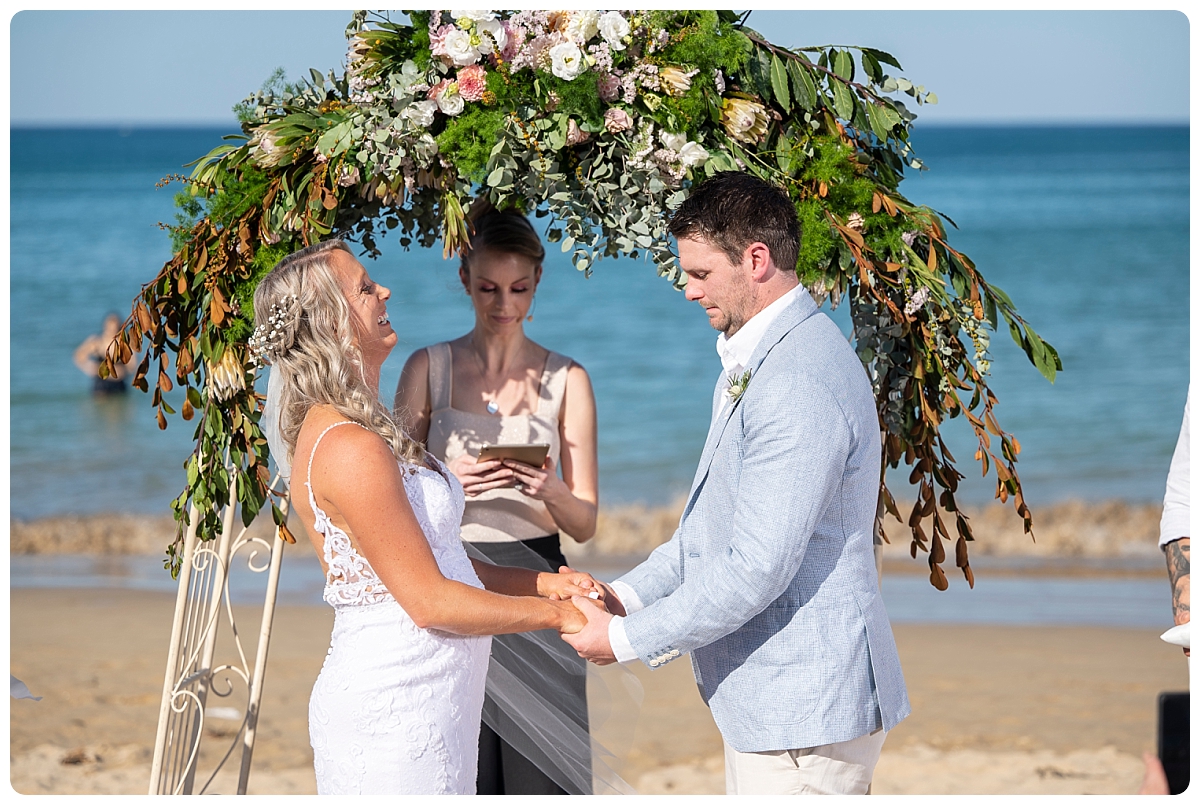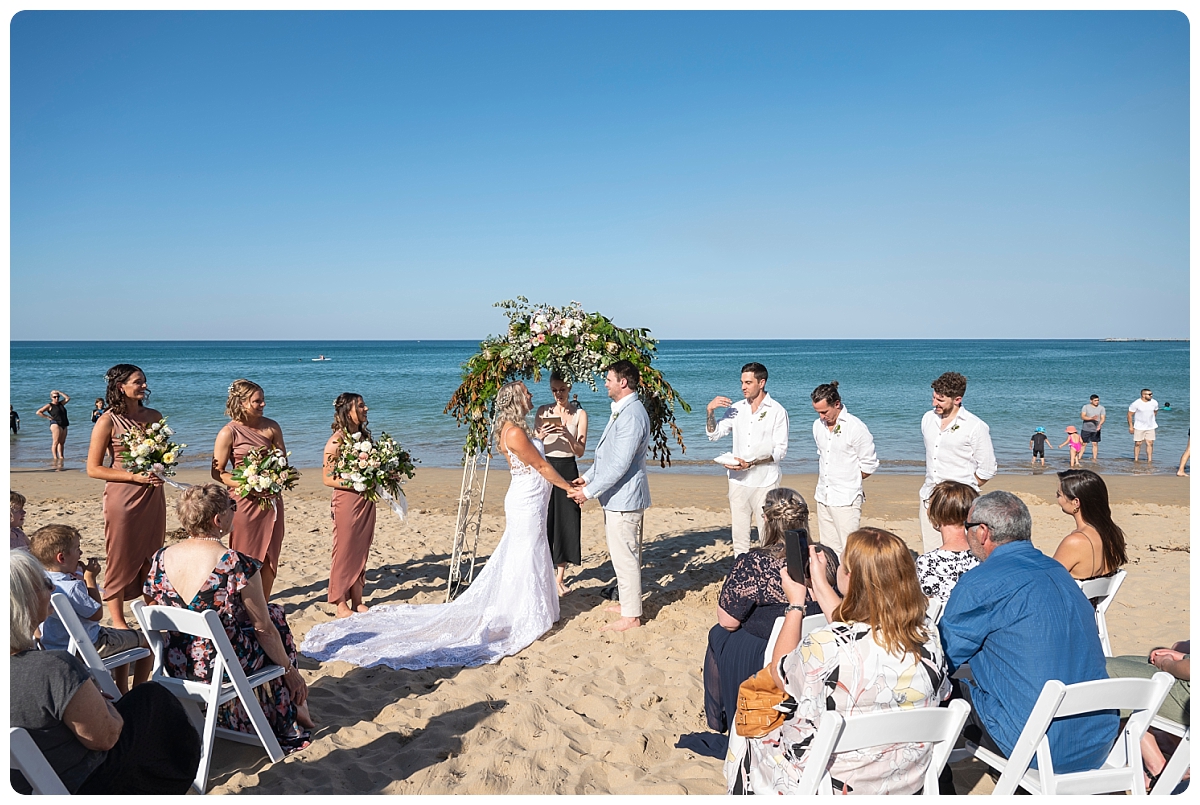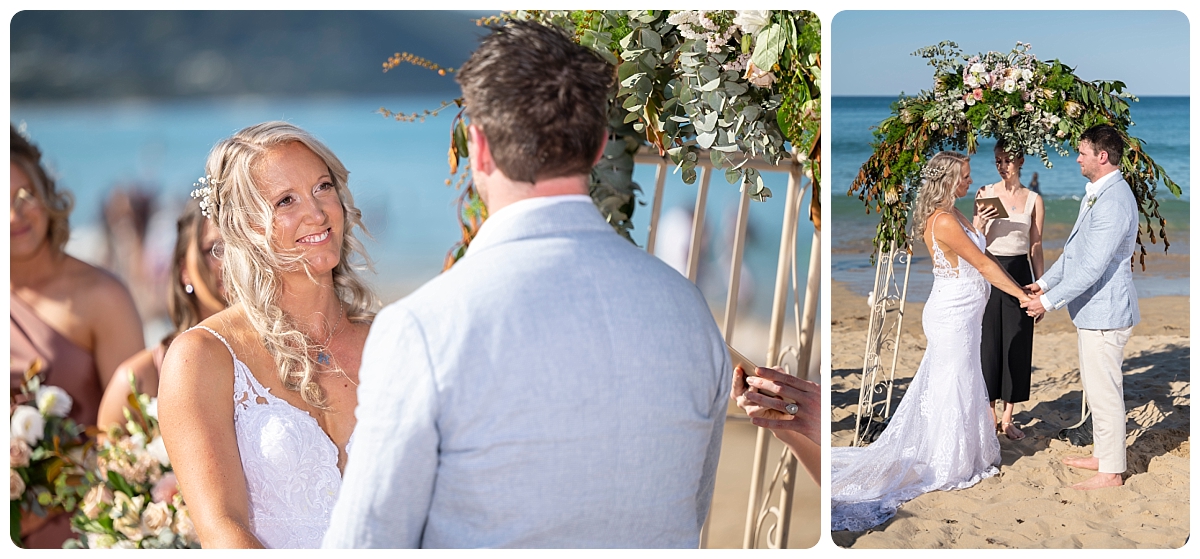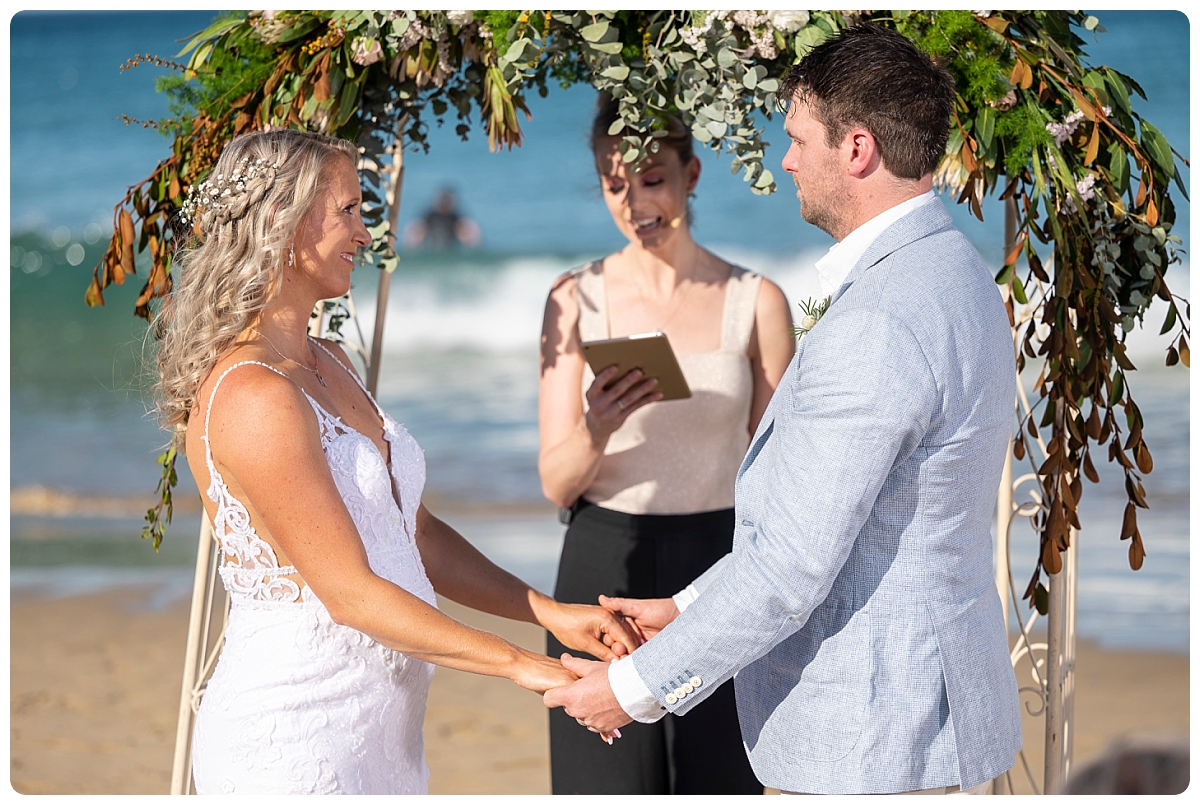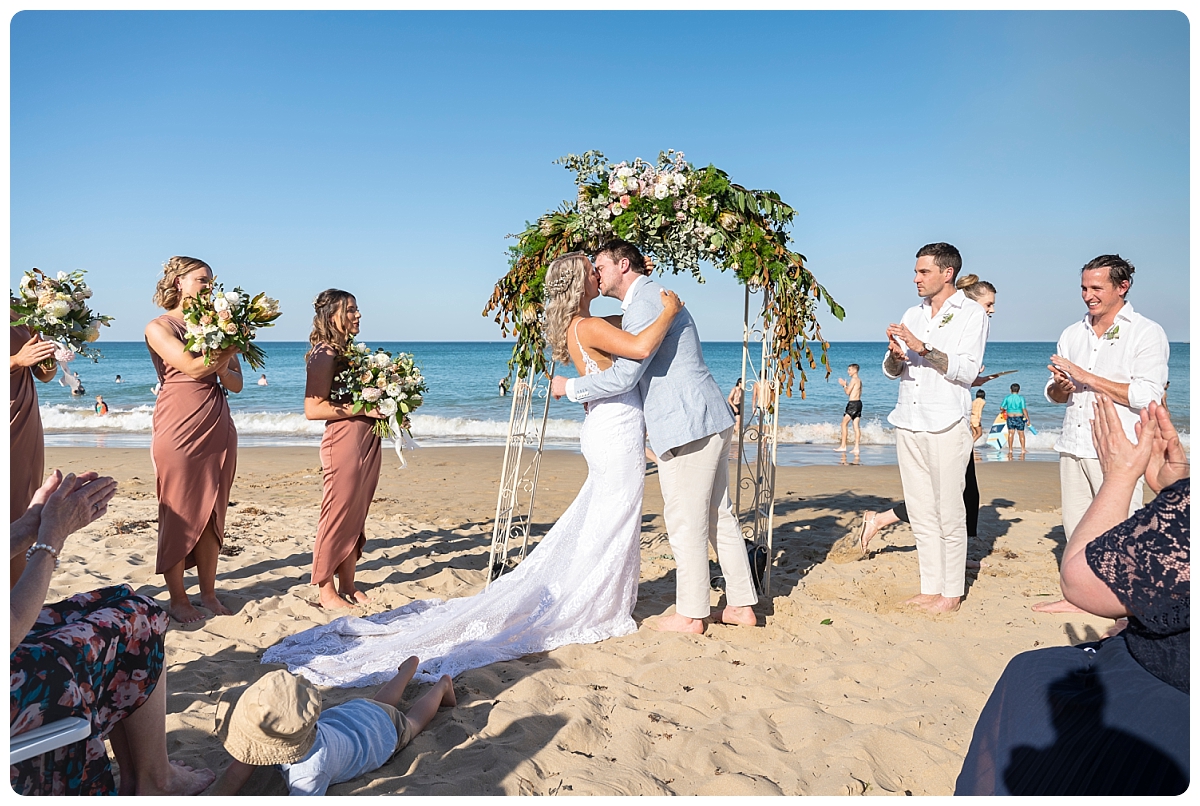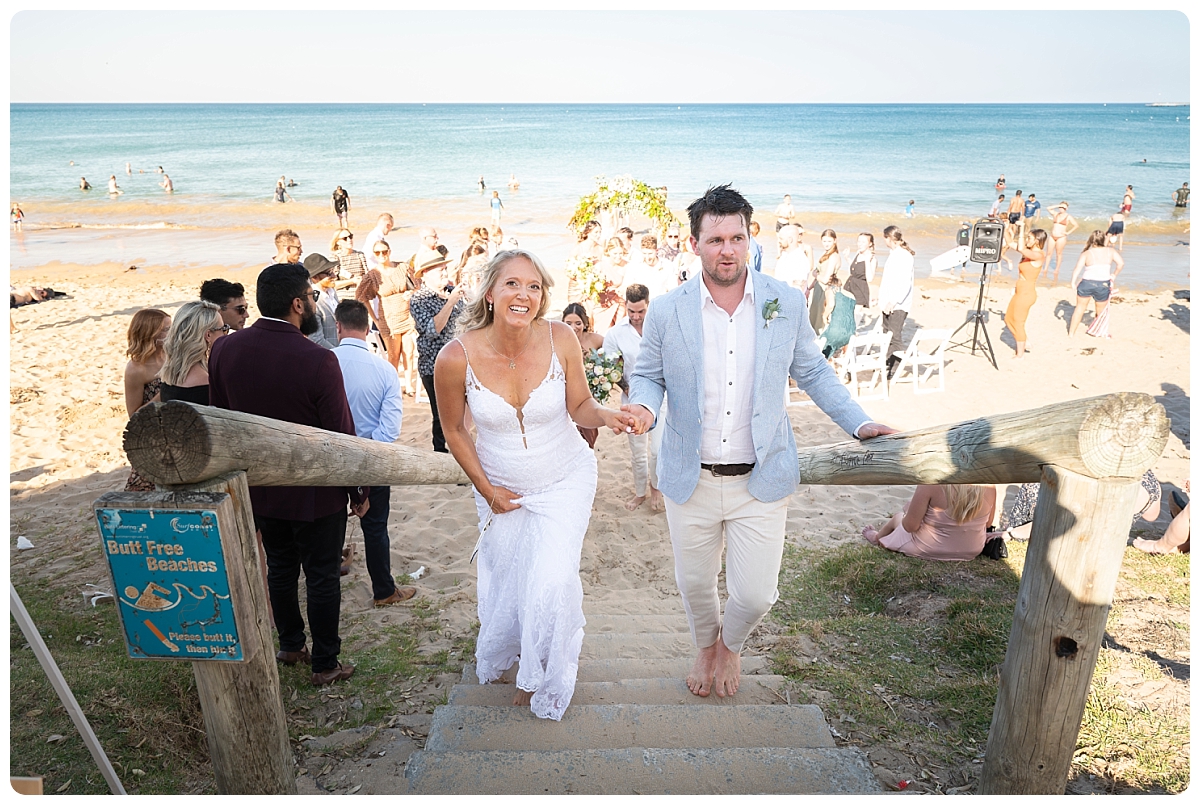 "Alicia, I feel extremely blessed to be standing up here with you today … I love your confidence and what is underneath that confidence: a kind, humble and genuinely caring human … I love our partnership where we can pull each other up with empathy and compassion … we have done some incredible things together in our relationship, but I feel it's nothing to what the next chapter holds."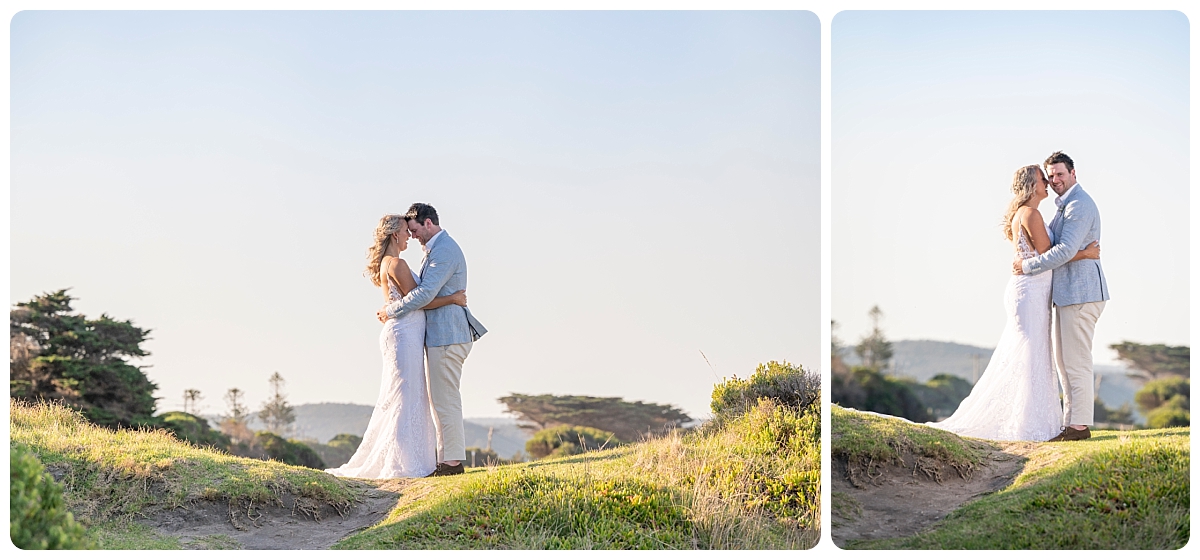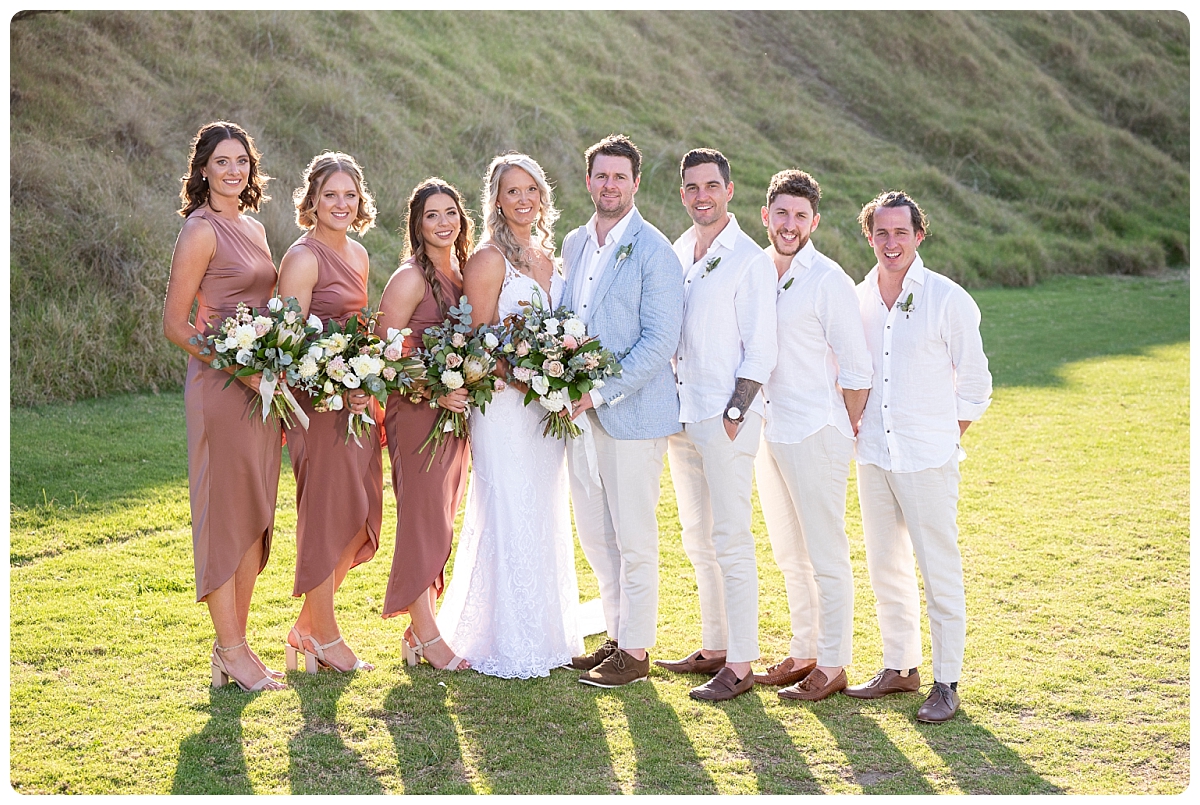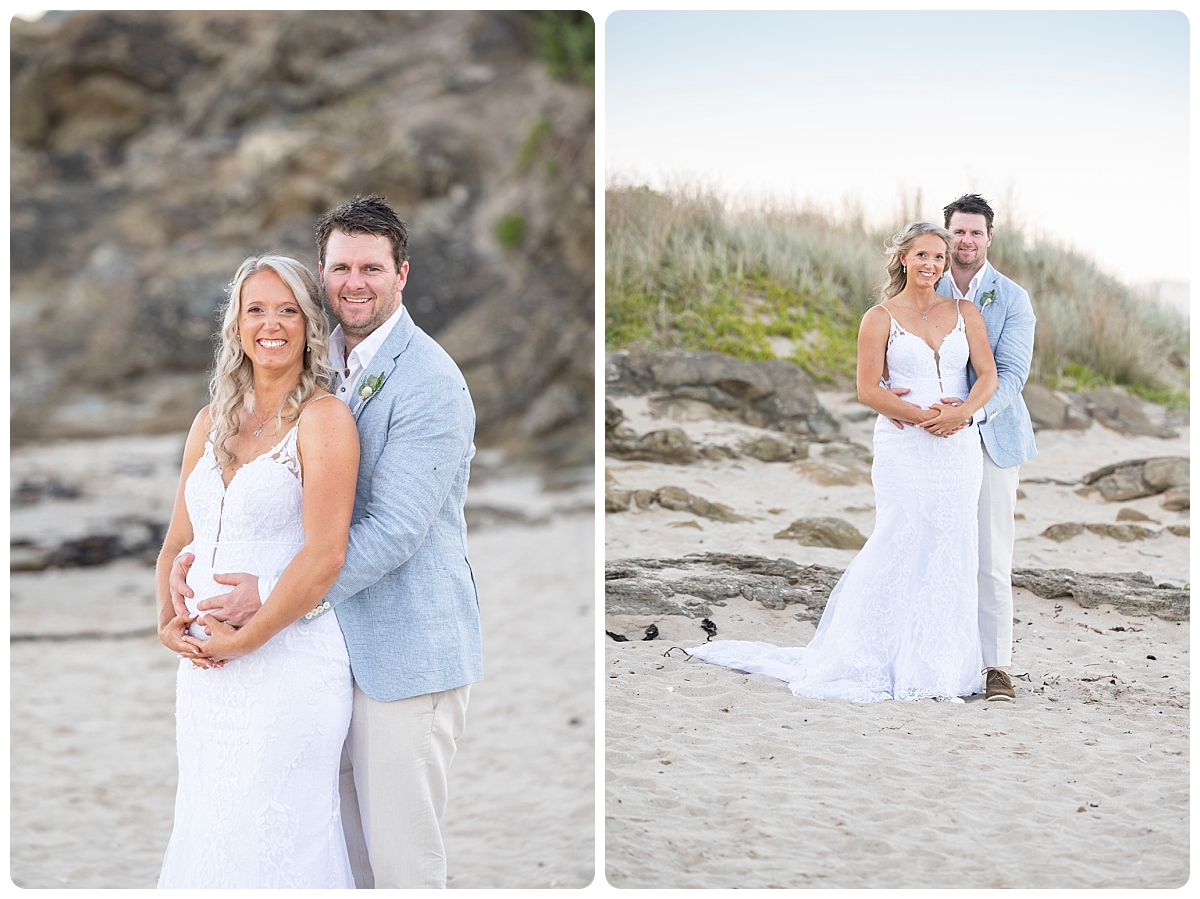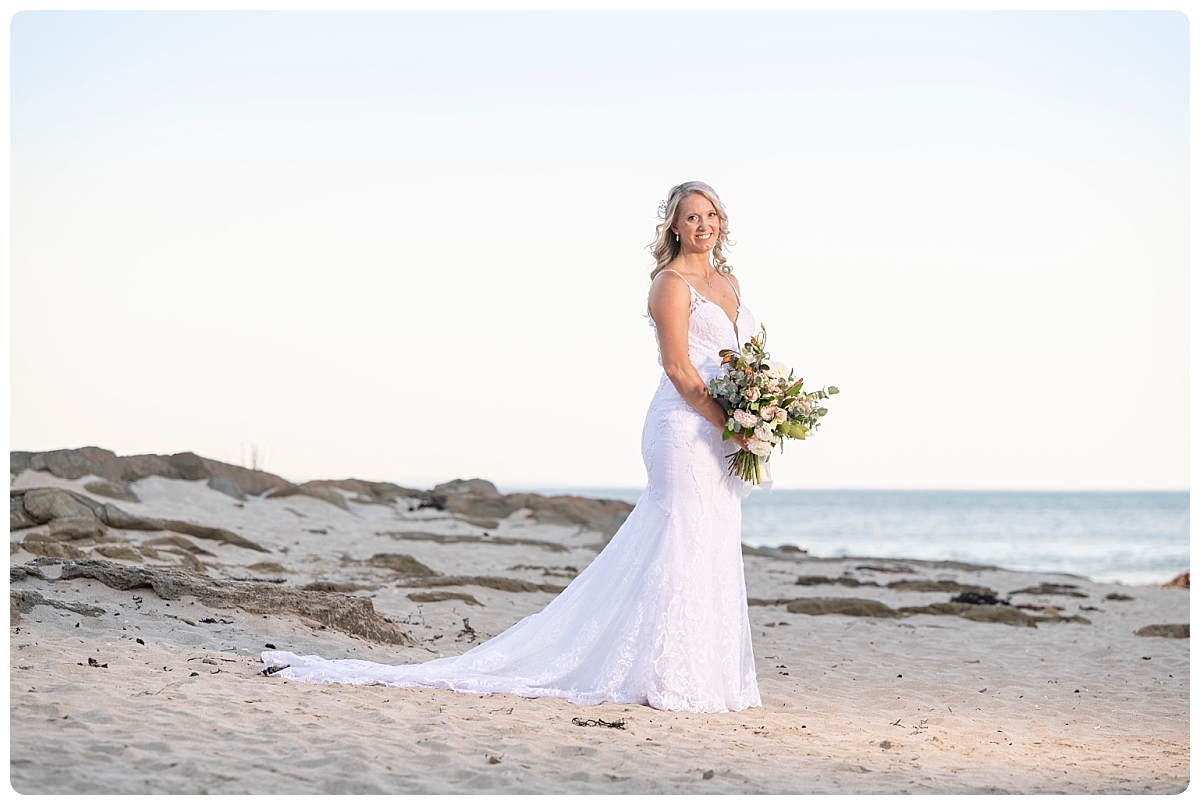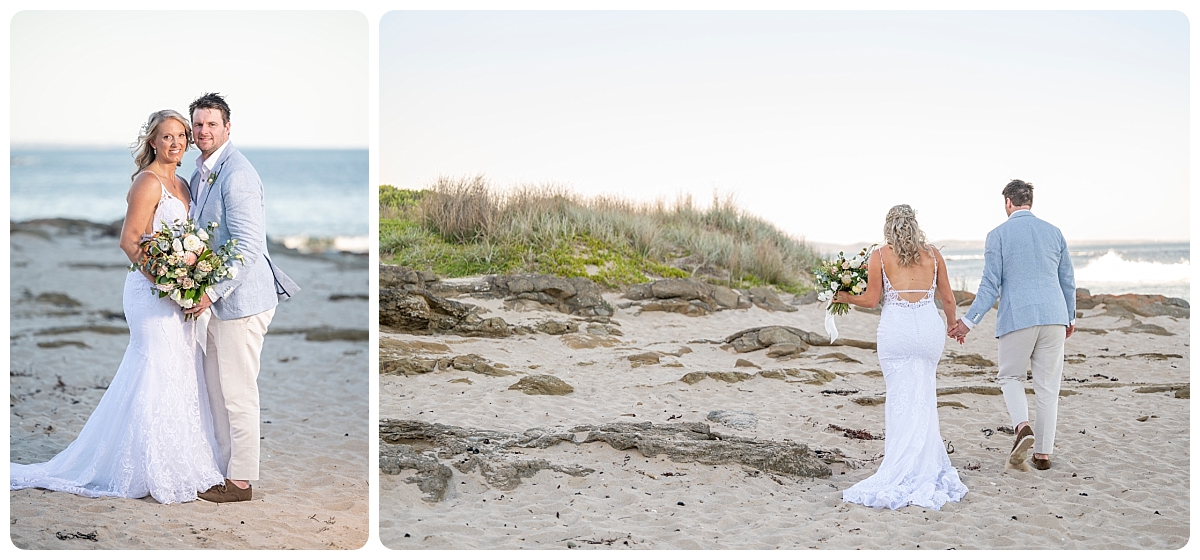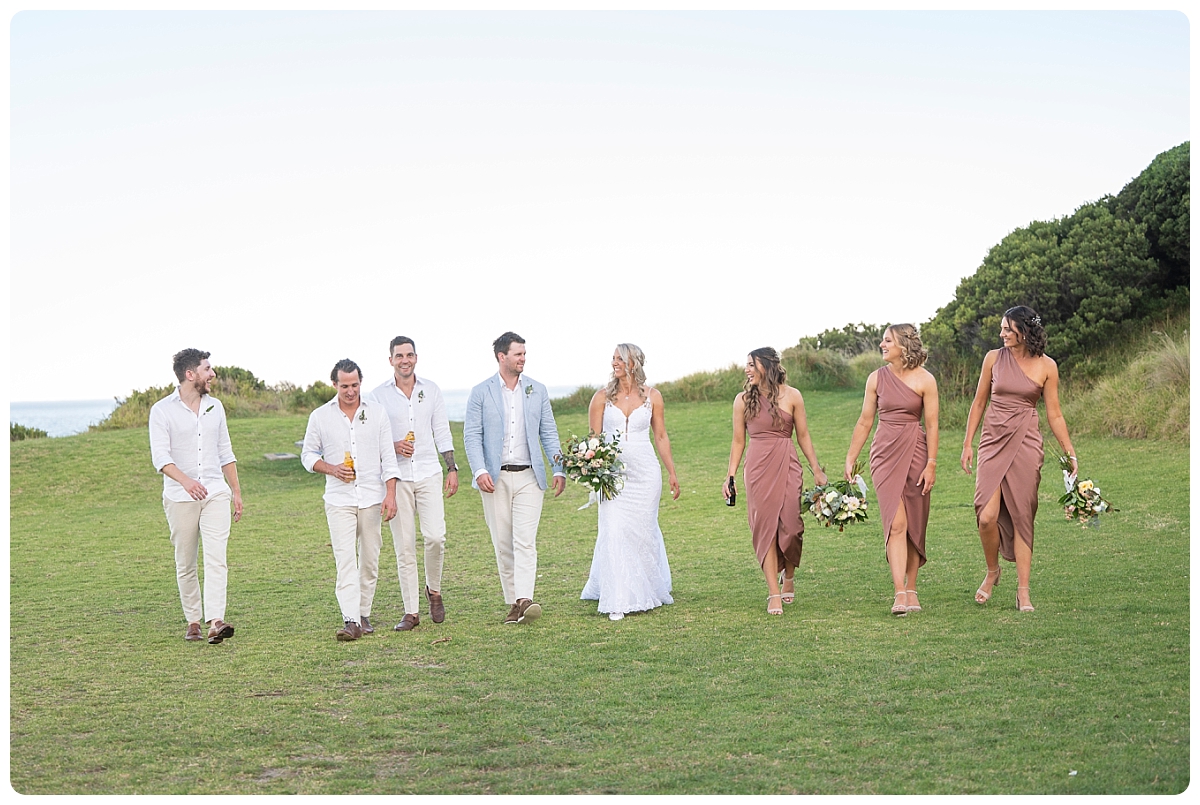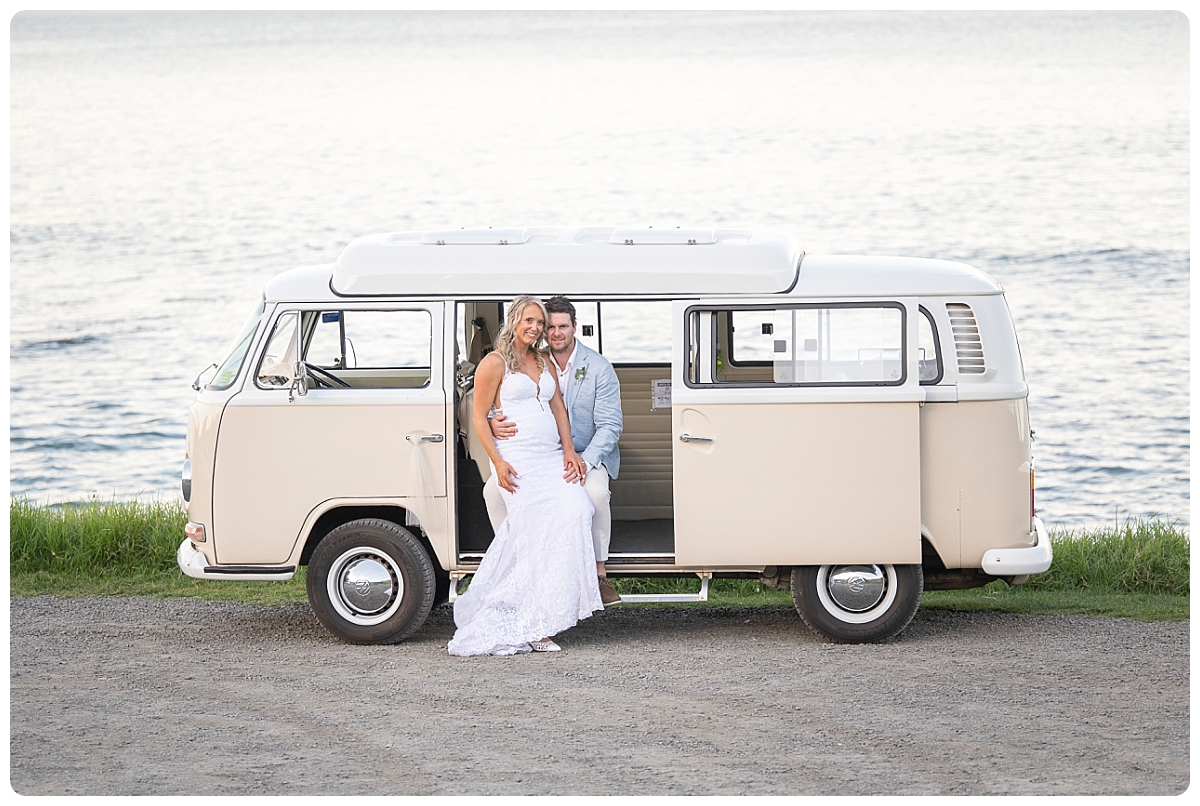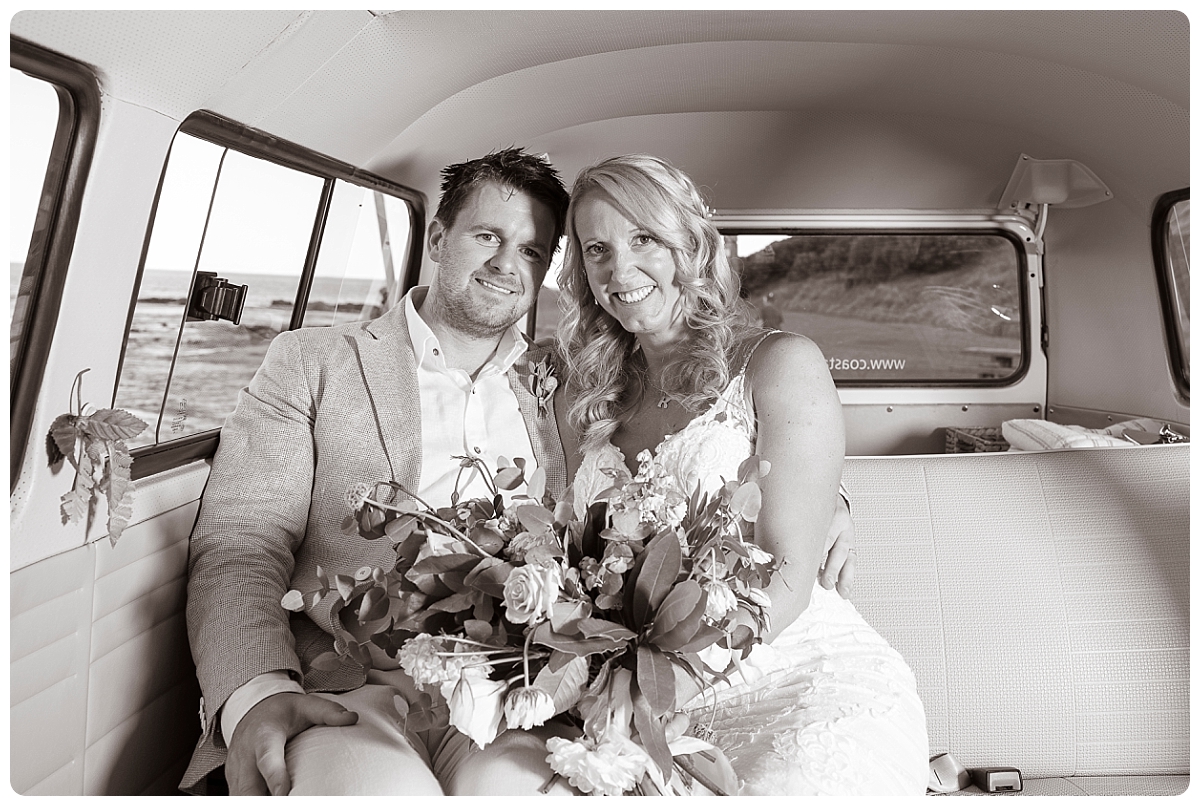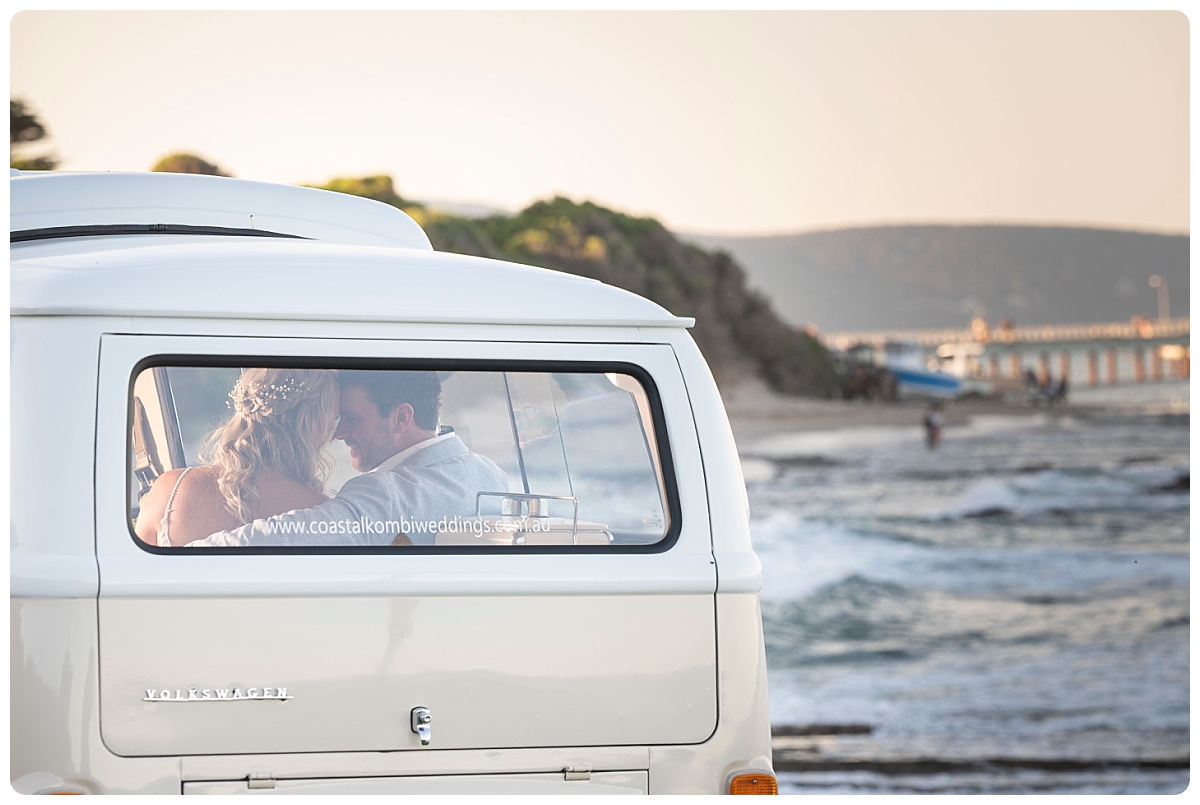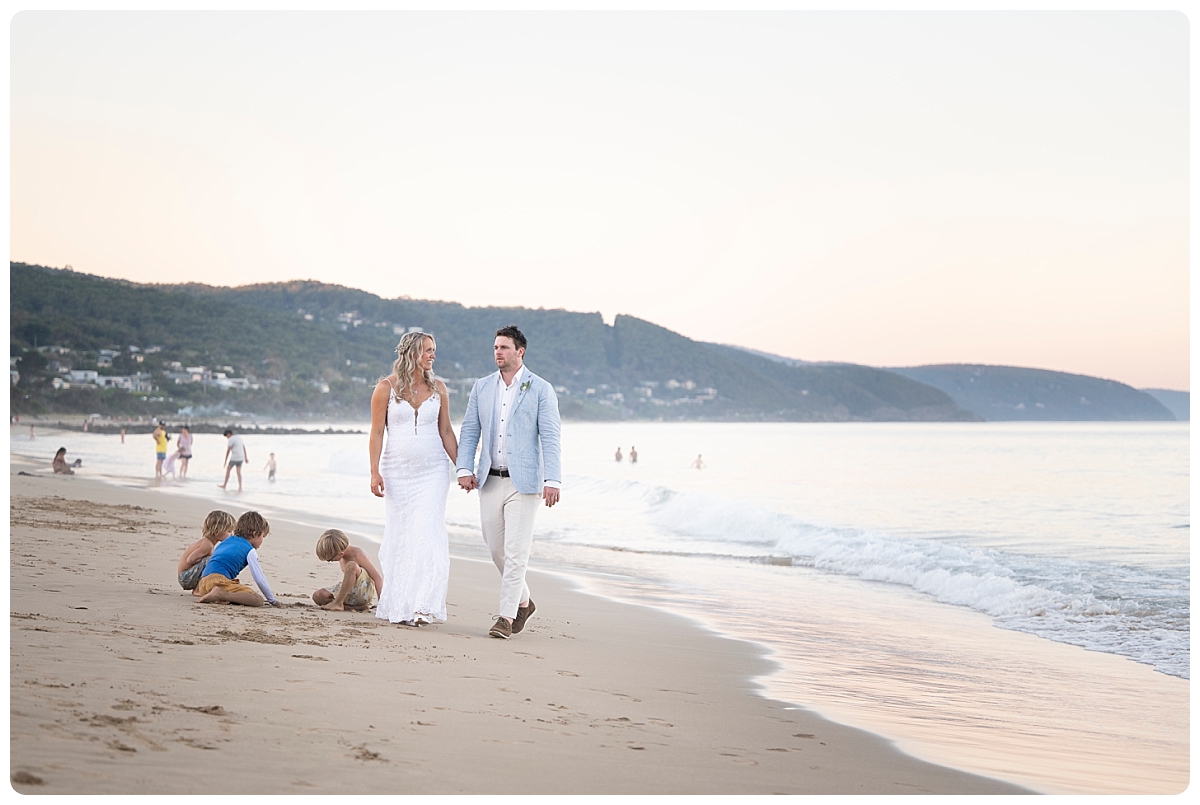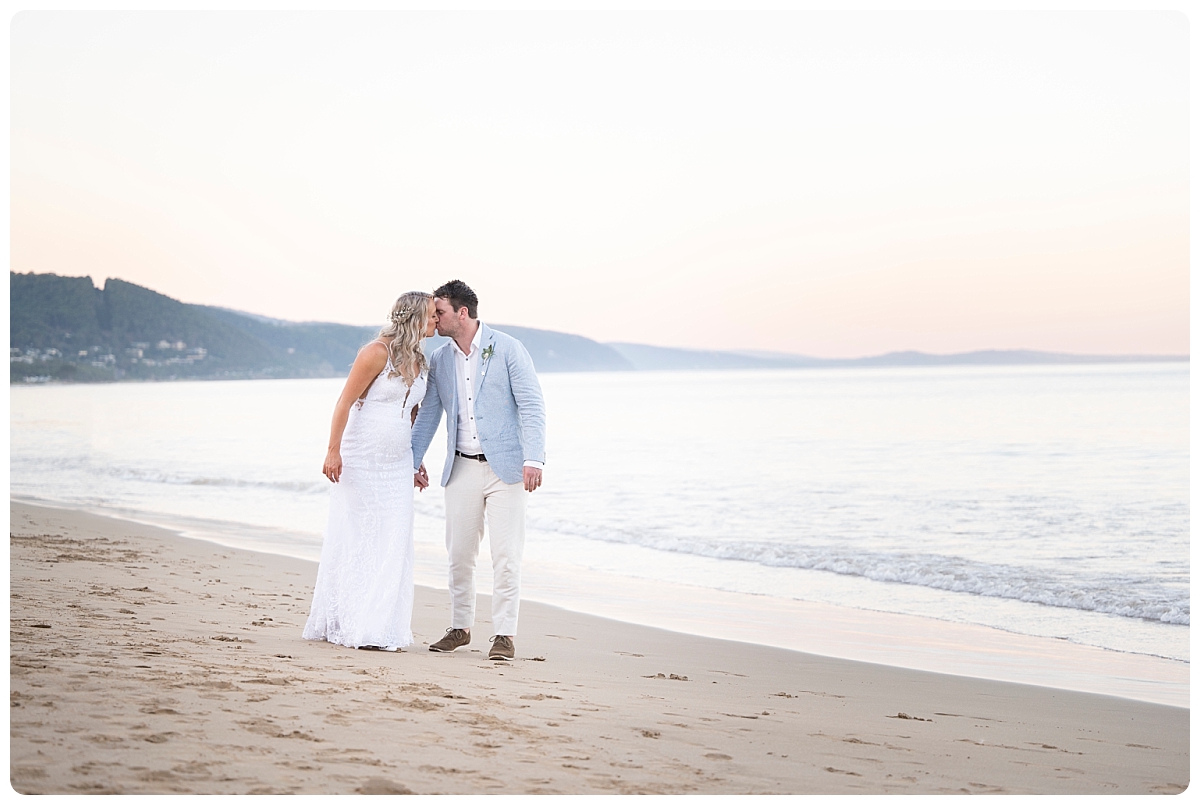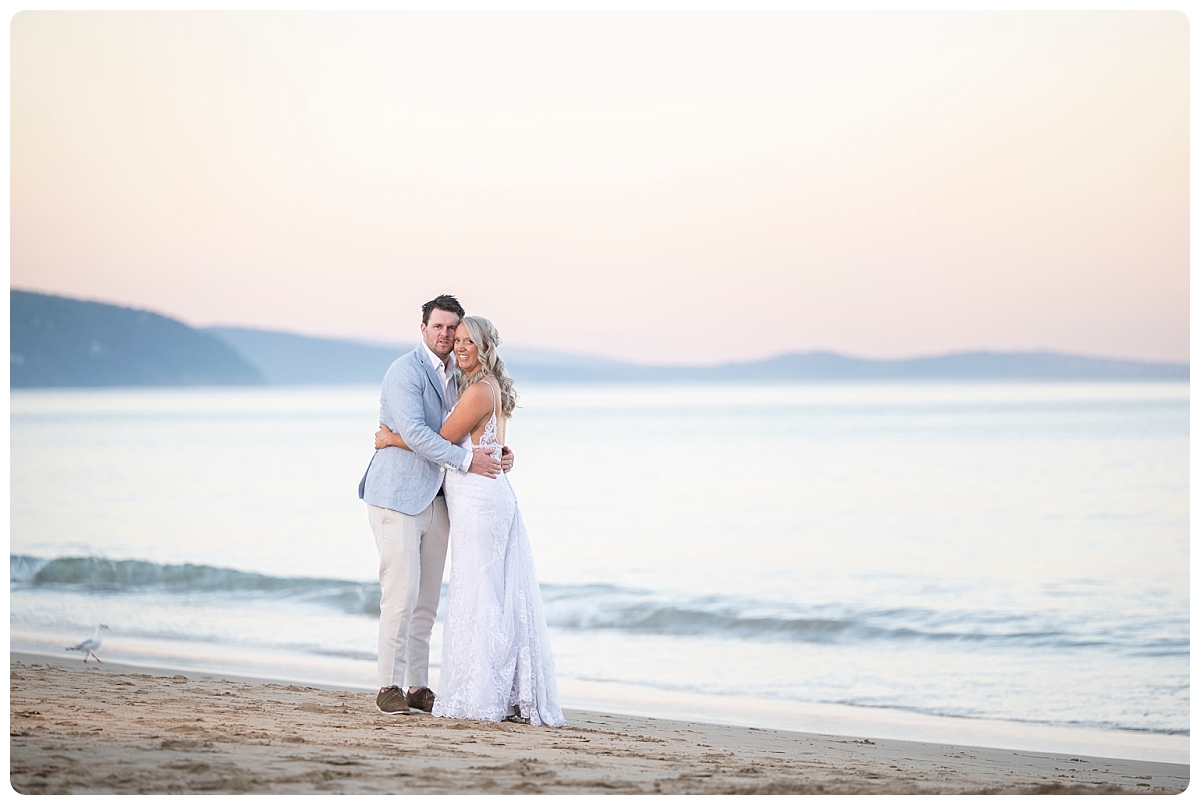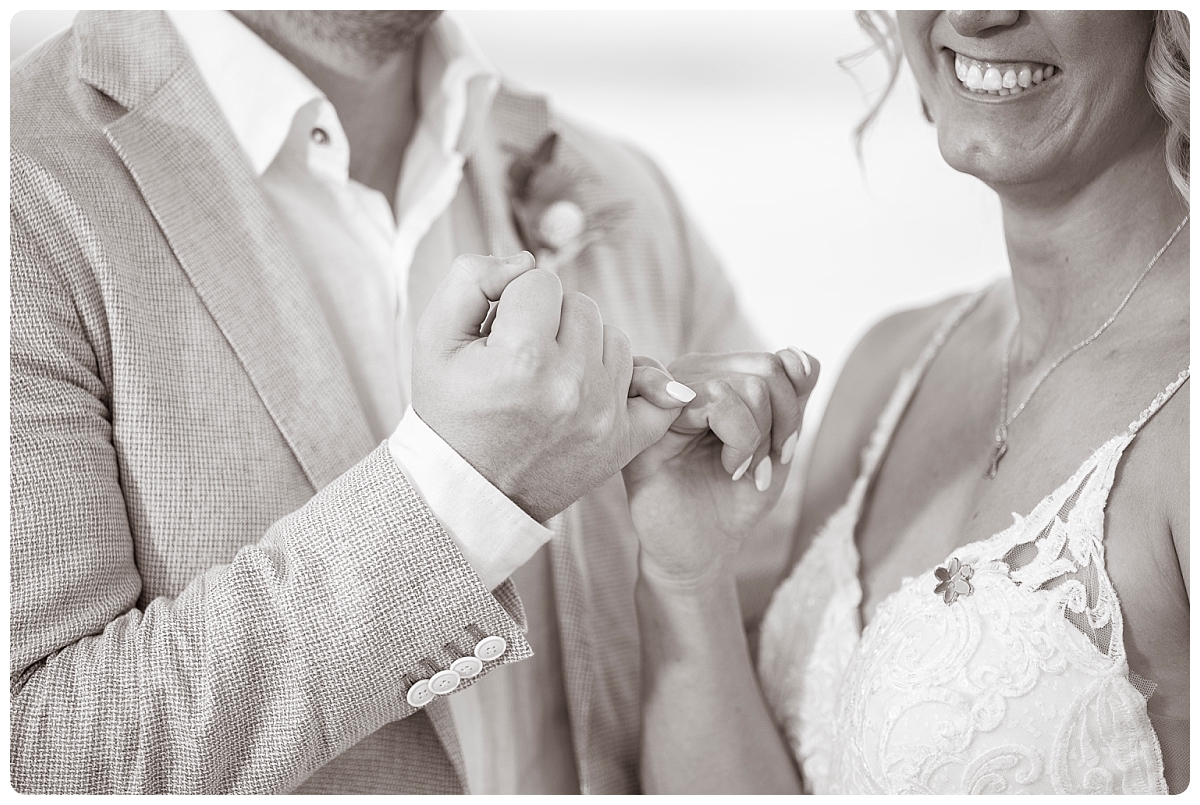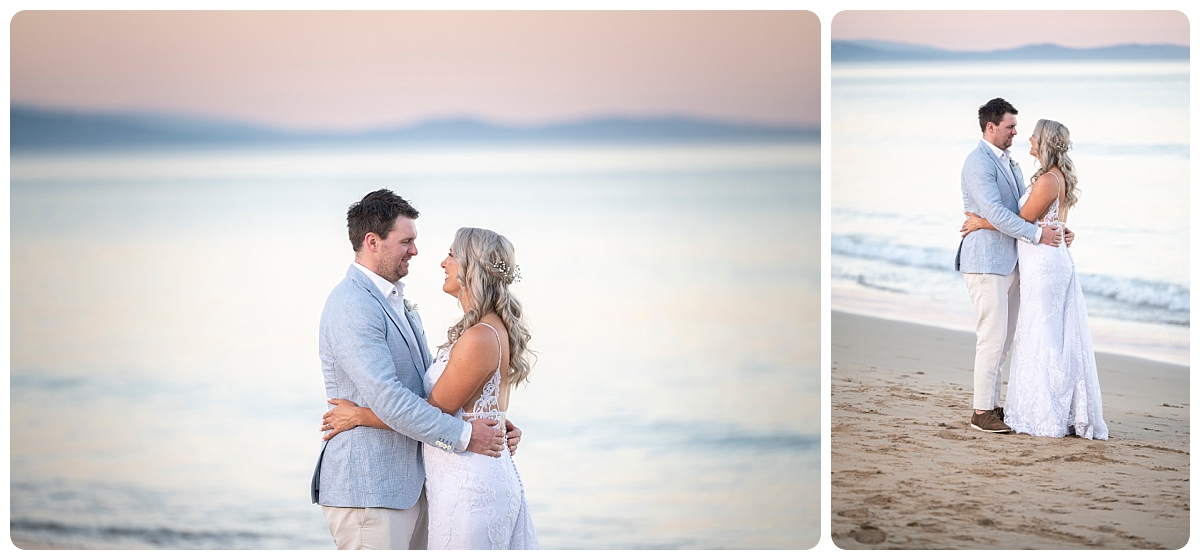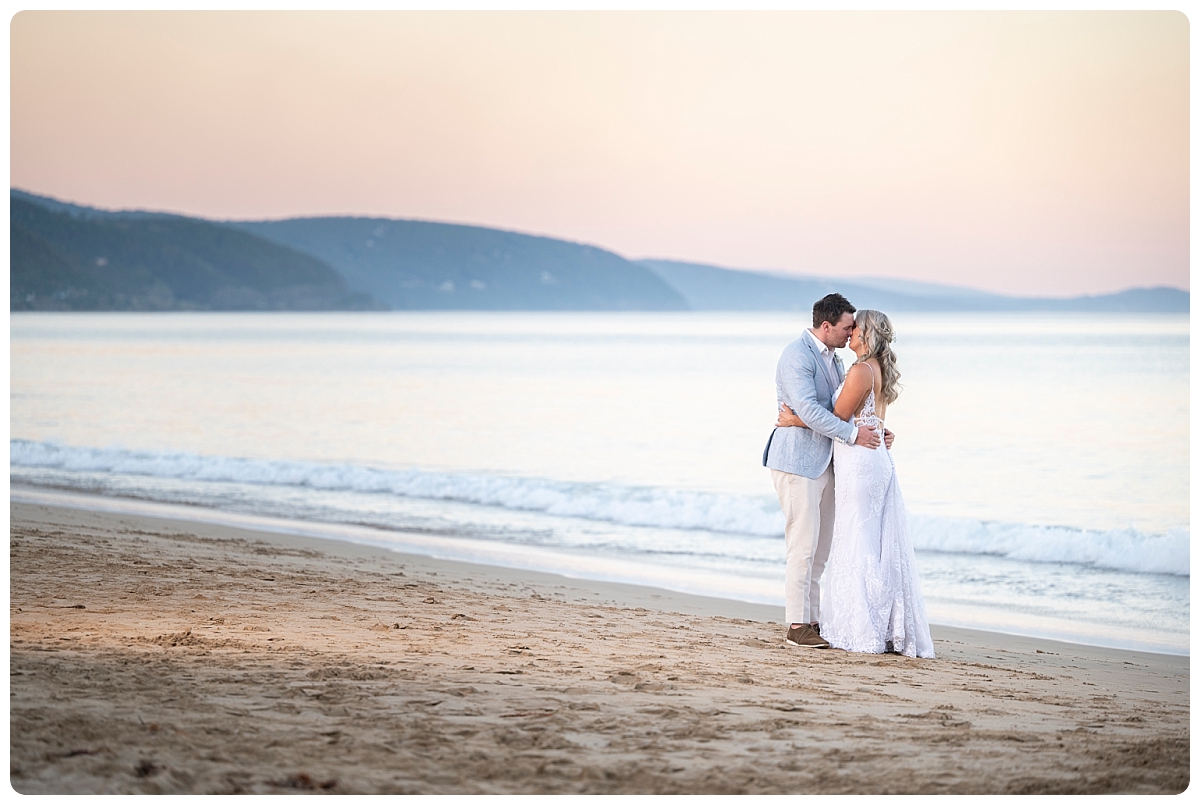 And from Alicia:
"I love your thoughtfulness, your ability to keep me grounded and your loyalty to me and our relationship; I love how you always try to make me laugh; I love that you care so deeply about those close to you … You are genuinely the most thoughtful and considerate person I have ever known."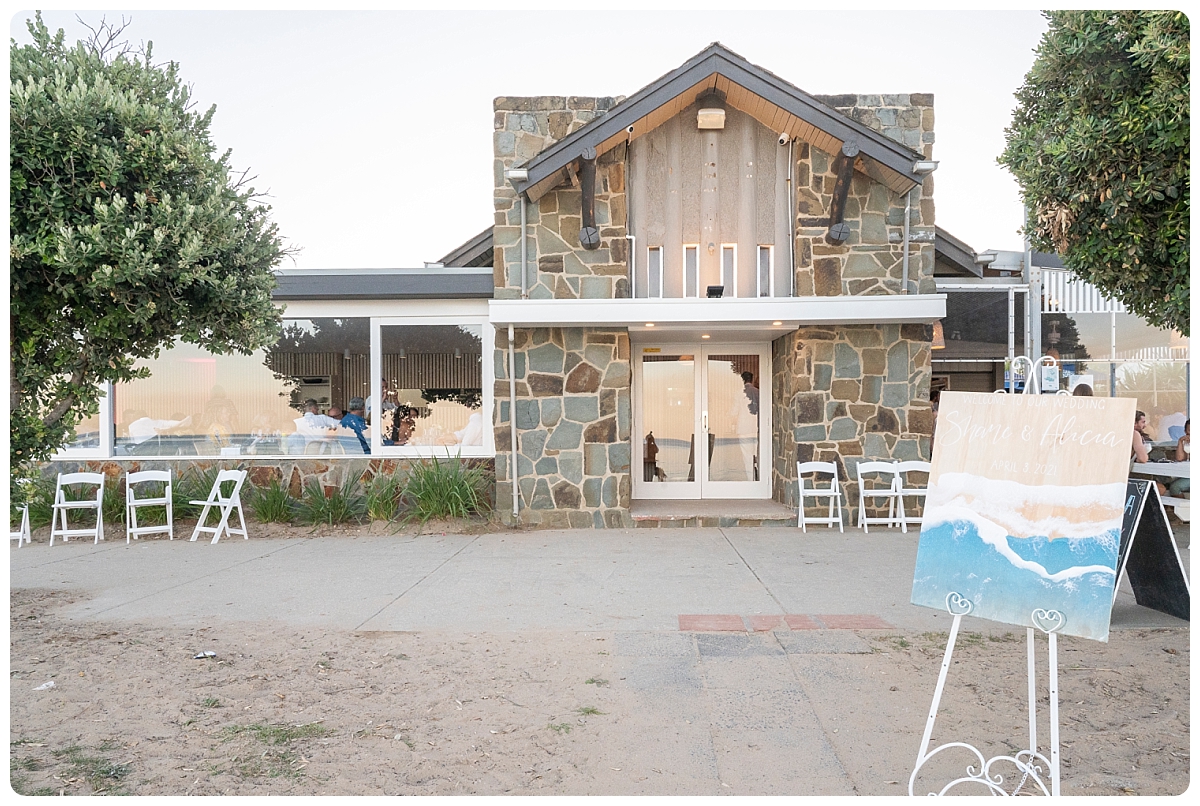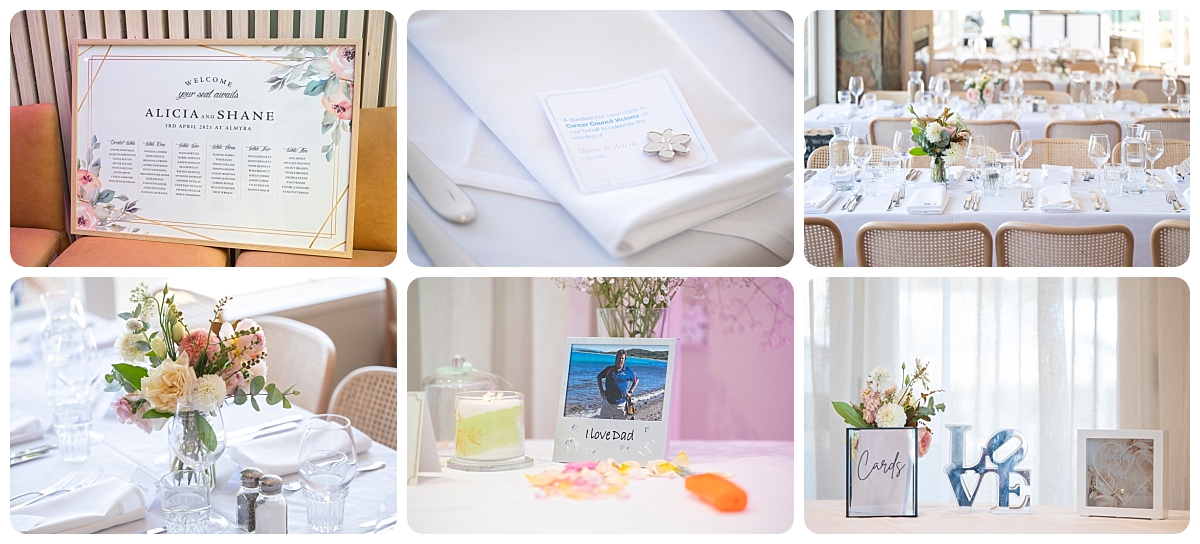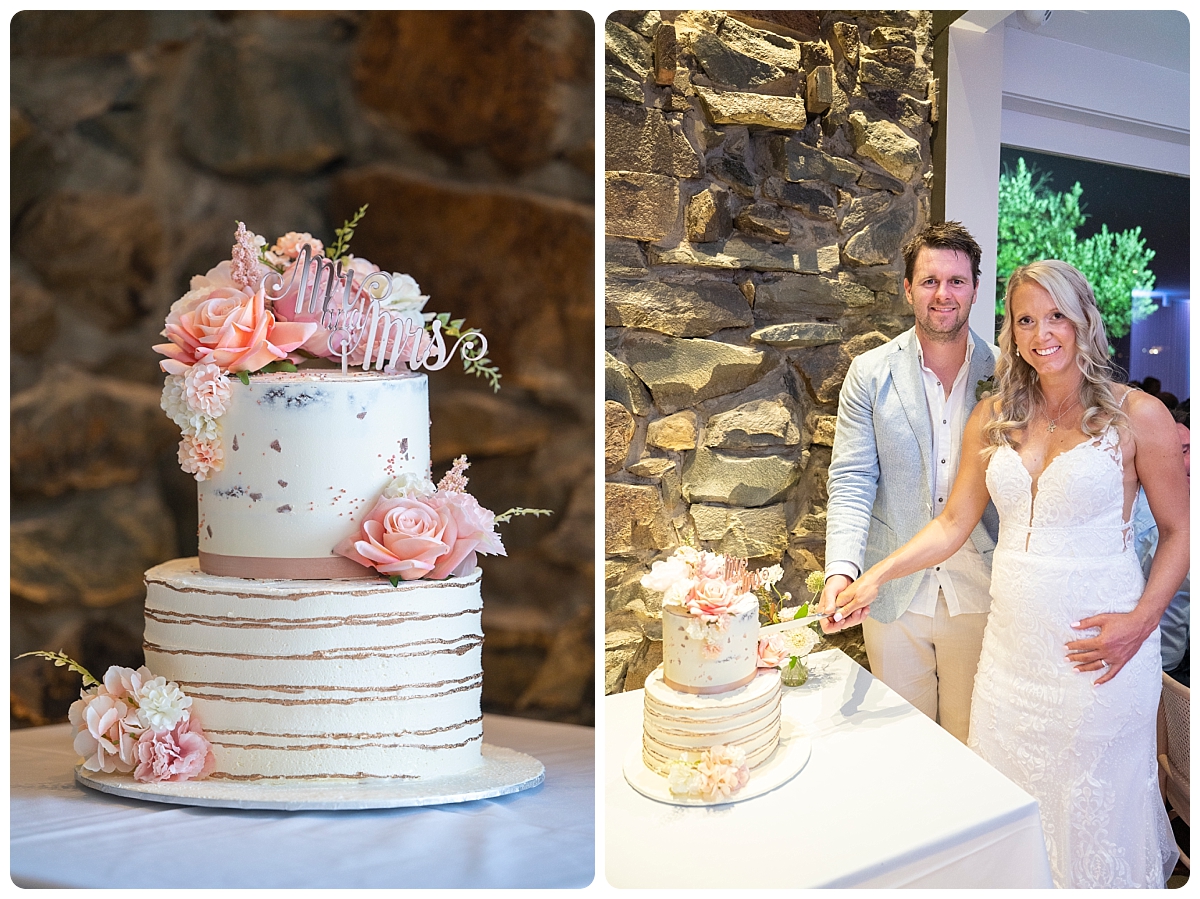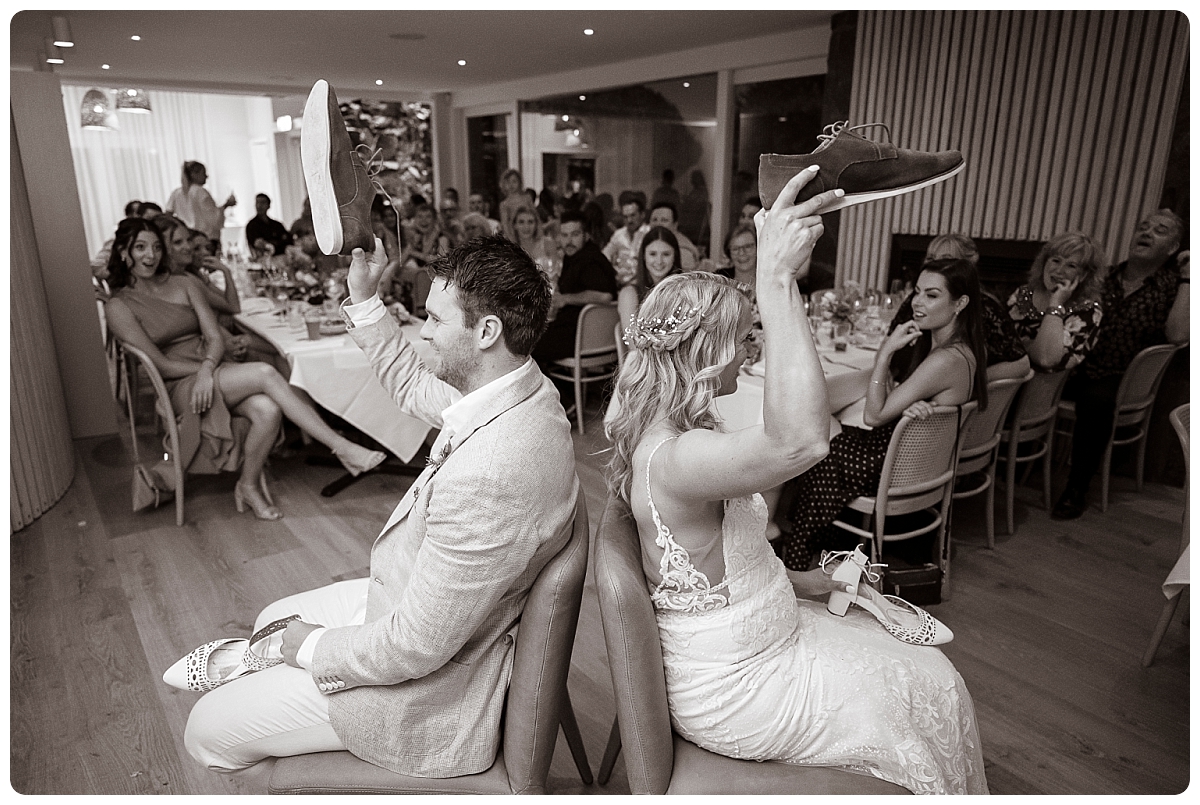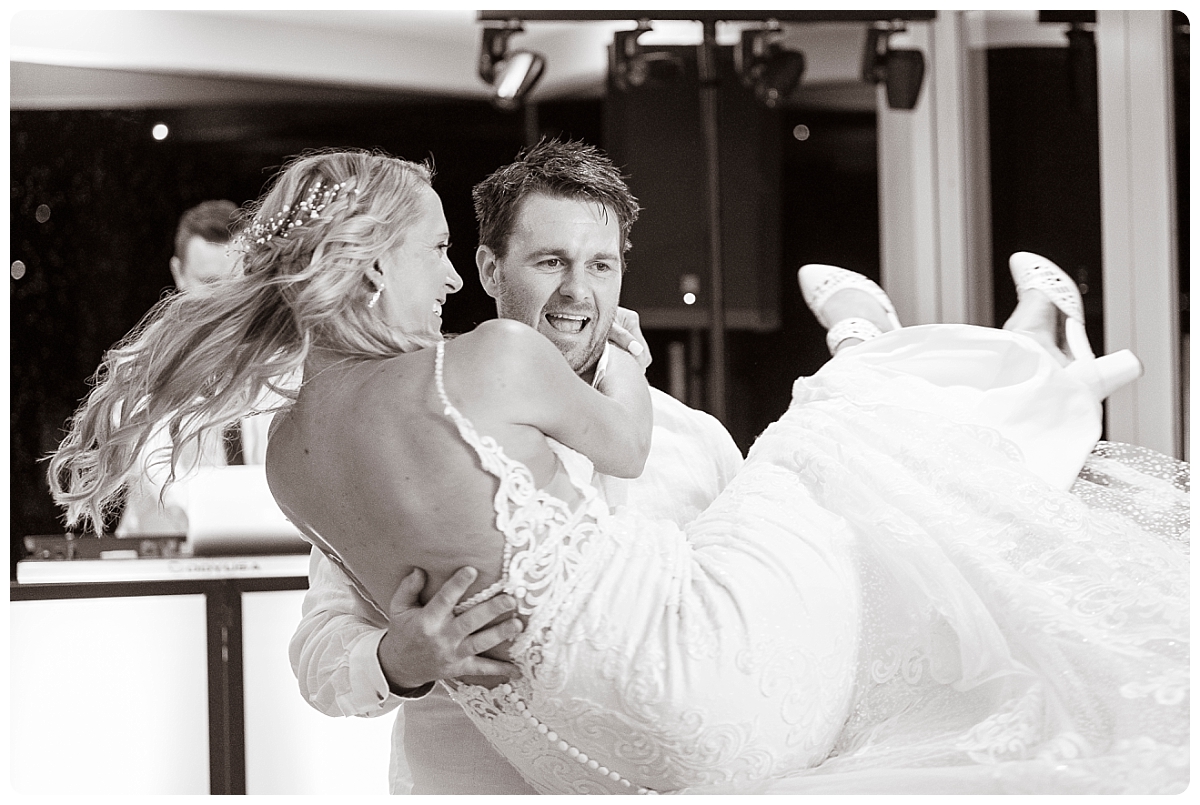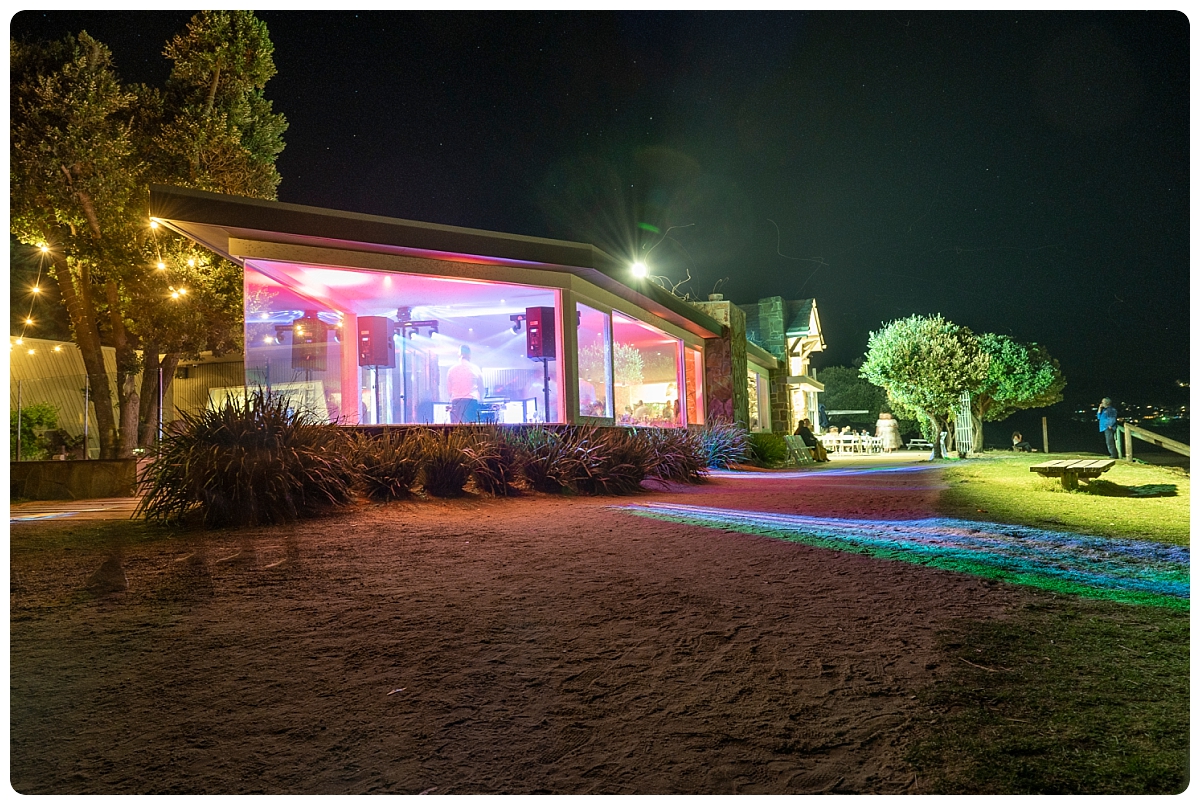 Alicia and Shane – though it was disappointing that your Bali wedding couldn't go ahead, we were selfishly pleased because it meant we could photograph you guys again! From the moment we met at your engagement session two years ago, we knew you guys had something very special. You will be the absolute best parents, best of luck xo
Dream team: Ceremony & reception: Almyra Restaurant Lorne | Celebrant: Alana with Love | Dress: Fairytales Bridal Boutique | Flowers: Earth Flower Apollo Bay | Chauffeur: Coastal Combi Weddings | Cake: Miss Gateau Cakes & Catering | Entertainment: Spinning Disc Entertainment | Bridesmaids' dresses: Showpo | Hair and Makeup artists: Otway Beauty Co