How much photography do we need at the reception? What kinds of photos do you capture? How can I make sure the reception coverage tells the story of our day? These are all questions we get asked a lot, so we're here to help….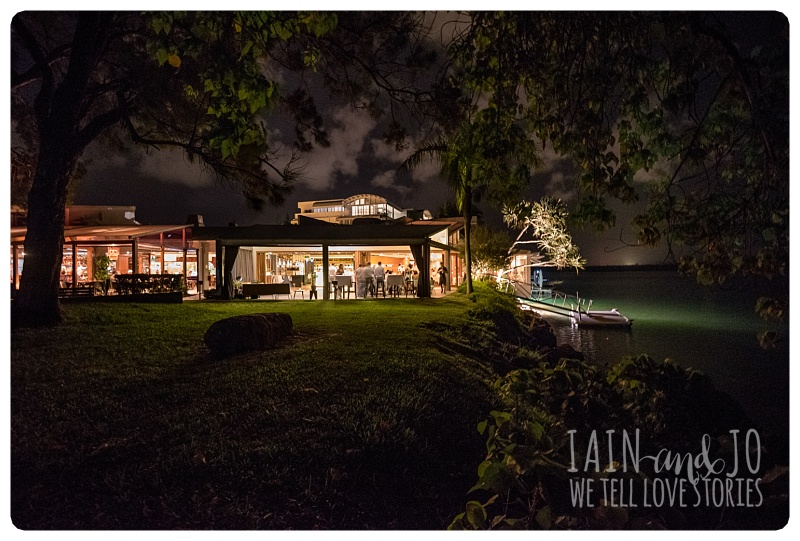 How long you ask your photographer to stay at your wedding reception is totally up to you, but it's worth thinking about carefully. In your research, you're likely to see terms such as 'all-day coverage', 'full wedding day coverage' or 'unlimited coverage'. These can all mean different things for different photographers and it's important to confirm exactly what you get for your money.
Personally, we love capturing the entire wedding from start to finish, but we know that's not for everybody. So we sit down with every couple and come up with the perfect plan for their day; sometimes the perfect plan is an unlimited coverage package and some couples prefer something shorter and simpler.  
At the end of the day it's up to you whether you want to include photos in your wedding album from the entire day right up to the minute you leave the reception, or whether you're happy for the photographer to capture the important moments and leave before capturing any incriminating dance moves!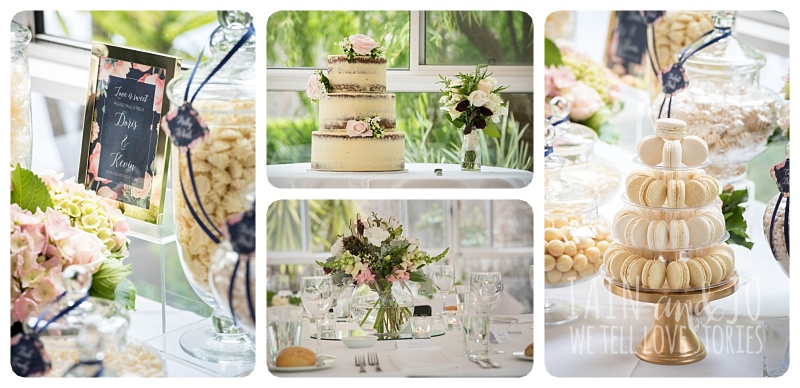 For most our weddings we stay at the reception for around 2-3 hours, which is usually enough to cover all the formalities (ie details of the room, guests mingling during canapes, bridal party entrance, cake cutting, speeches, guests photos, bridal dance) and the first 10-15 minutes of the open dance floor.
Ultimately, it's totally up to you, but whatever you choose here are some tips to get the most out of your reception photos: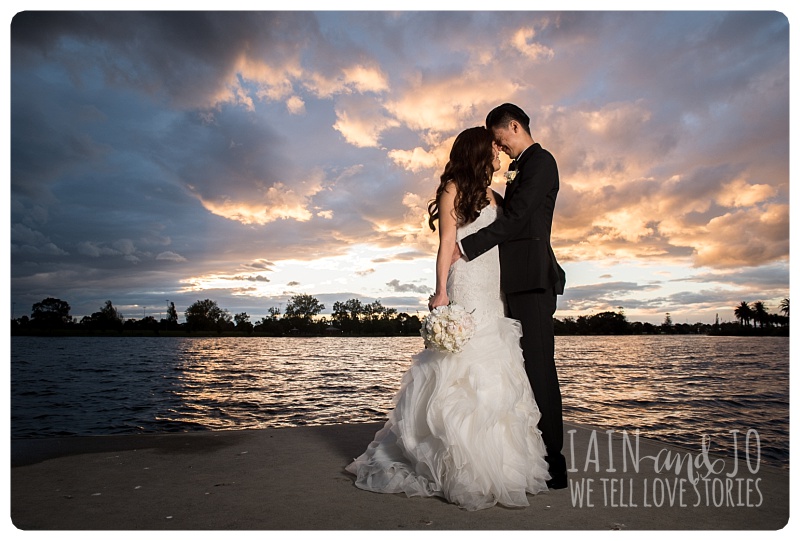 1. Sunset photos
If your schedule allows, make some time to duck out of your reception for 10-15 minutes for some sunset or night shots (depending on the time of year). Apart from getting some beautiful, dramatic photos it's a really nice time for you both to escape your guests for a little while. Just make sure you let your reception coordinator and MC know when you'll be back, so that it doesn't disrupt the scheduling of the meal service and formalities.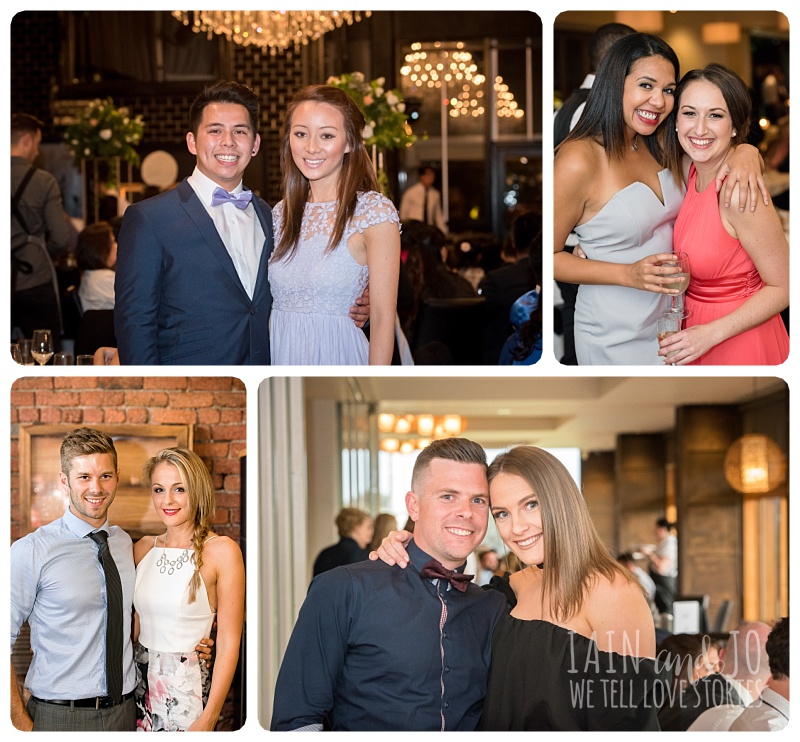 2. Guest photos
Trust us to get lots of guest photos but let us know if you have any special requests. At most weddings we whizz around each table to introduce ourselves and ask the guests to quickly move into some more flattering light to take some couple and small group photos (trust me, these are much nicer than the 'everyone sitting at a table with a huge table number in front of them' photos!). We particularly focus on your close family and the bridal party with their families. It's possible to capture all guests within a couple of hours at a 120 guest-ish wedding, but if there are specific group shots that you want, let us know!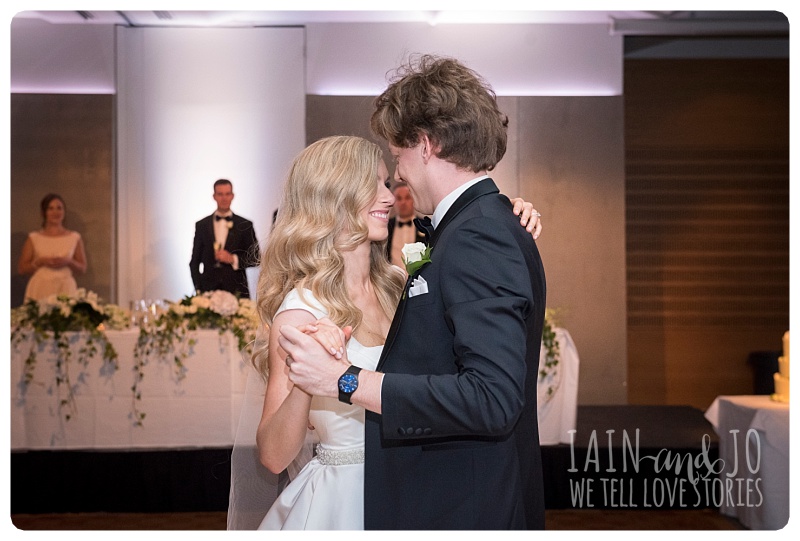 3. First Dance
If you've prepared a special first-dance, it's worth having a quick chat with us (and the videographer) about which way you will be facing for most of the routine so we can capture your best angle. Also let us know if there are any special moments like lifts or dips or even costume changes.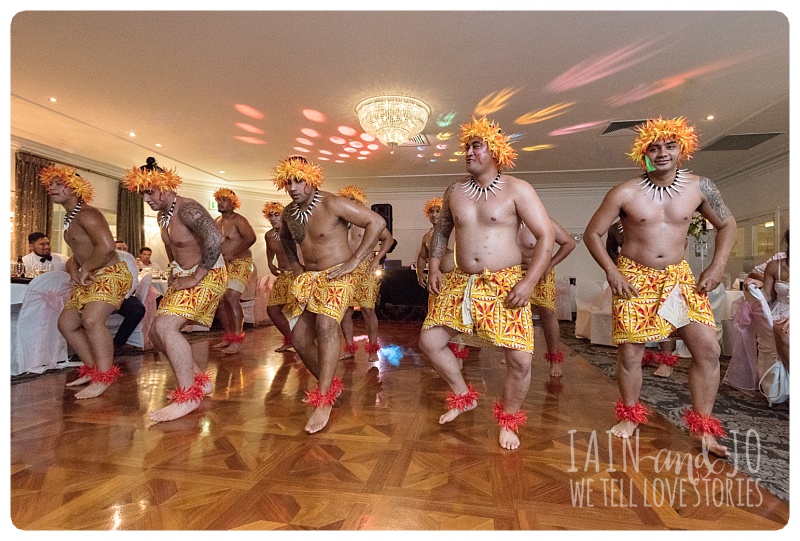 4. Traditional dances
Check your reception running sheet carefully. Are there are events scheduled after the we are due to leave that you want captured? Eg. Traditional dances, garter/bouquet toss or sparkler exit? Or are you happy to just enjoy these moments without professional photos to remember them by?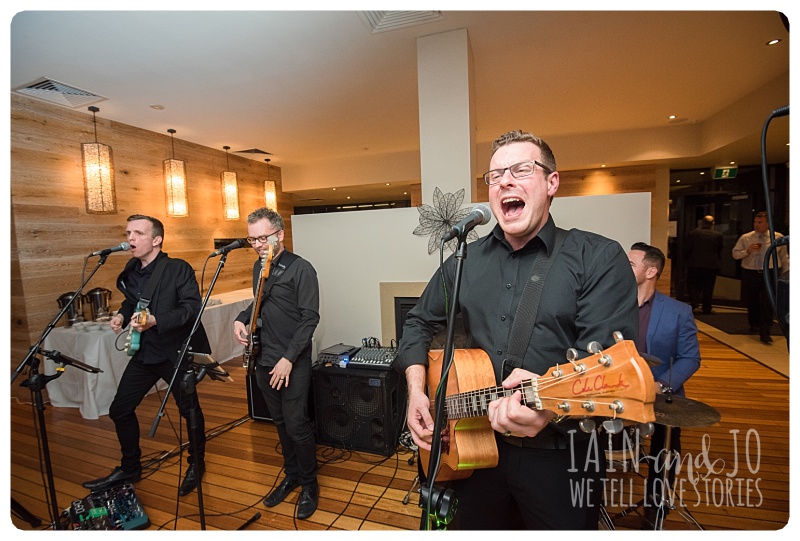 5. Feed your crew
It goes without saying, but we really, really appreciate if you can provide a meal if we are working during the time the main meal is served (as you would other suppliers like the band and MC).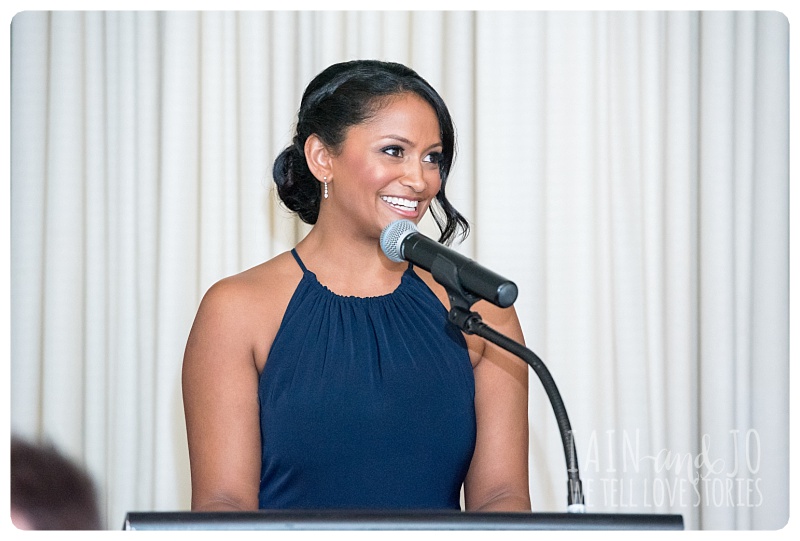 6. MC duties
If you've asked a friend or family member to act as an MC for the evening, make sure you choose the person very carefully as it's an important job and can really make or break a reception! As well as being a confident speaker, they also need to be organised, reliable and preferably not a big drinker. And make sure they know to communicate with us before announcing any formalities. Basically, so Iain knows when he can take a toilet break!
But most importantly, have fun! Your wedding reception is your big chance for the ultimate party when all your family and friends are in the same room, so enjoy, enjoy and relish every moment. Actually taste the food, drink the champagne, hit the dance floor, use the photobooth, eat the cake, cry at the speeches and take a moment to look around and take it all in. All the hard work and planning was worth it!