Christmas time will always be extra special for Alysha and Jason, as it was Christmas Eve 2013 that Jason proposed, with the help of their son Charlie, who was just one-month-old at the time. Showing you don't need fireworks or champagne or a hot air balloon for a romantic proposal, Jason dressed Charlie in a tiny singlet printed with these simple, beautiful words:
'Will you marry my dad?'
One year on and Charlie was again the star of the show at Alysha and Jason's beautiful wedding day at Little Blue on the St Kilda pier. While the strong winds threatened to blow any brave tourists off the pier, you wouldn't know it around the sheltered side of the kiosk, where Alysha and Jason were married with the help of celebrant Matt Finch.
Guests heard how Alysha and Jason met 3½ years ago at The Exchange Hotel in Port Melbourne, before their first "proper" date in St Kilda. Both described their relationship as very easy and natural from the beginning, and they both knew they were onto something special.
Alysha and Jason – we hope these photos bring back lots of lovely memories of your wedding day and your gorgeous family.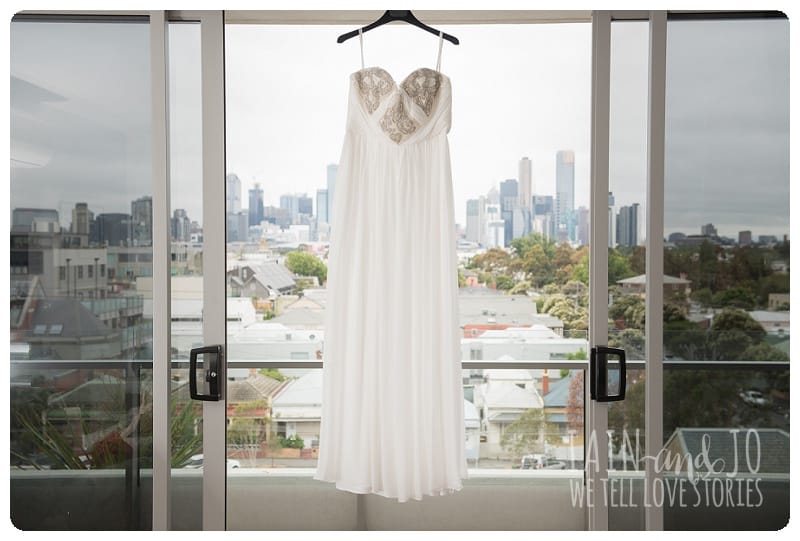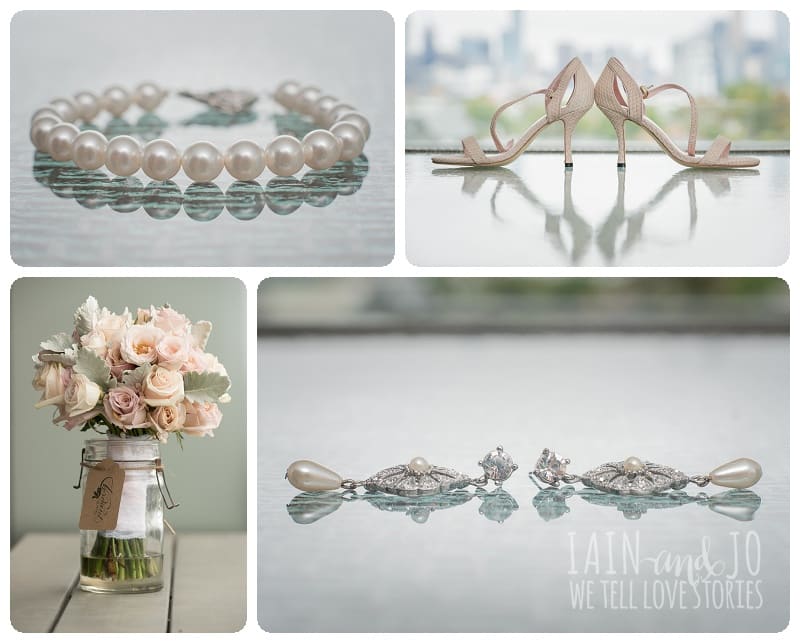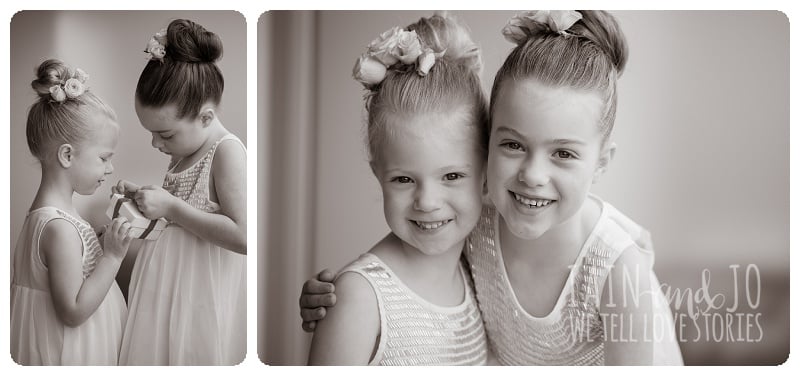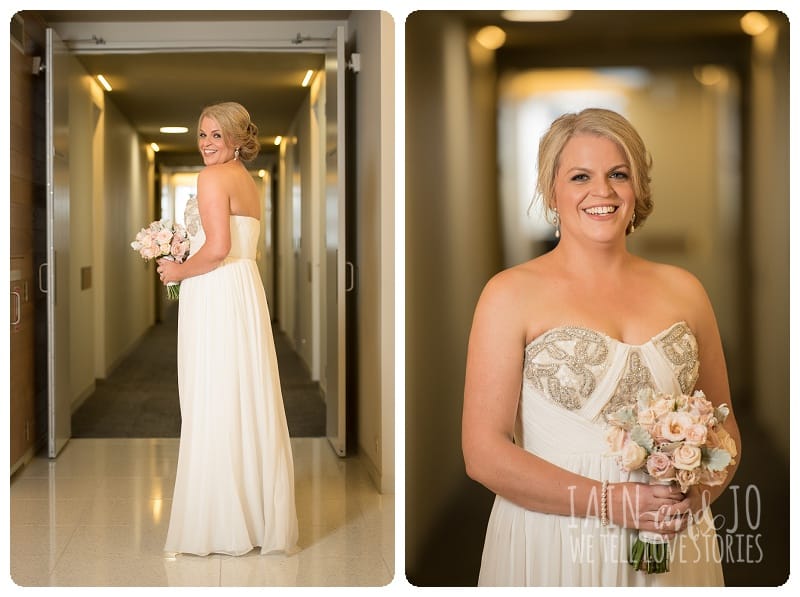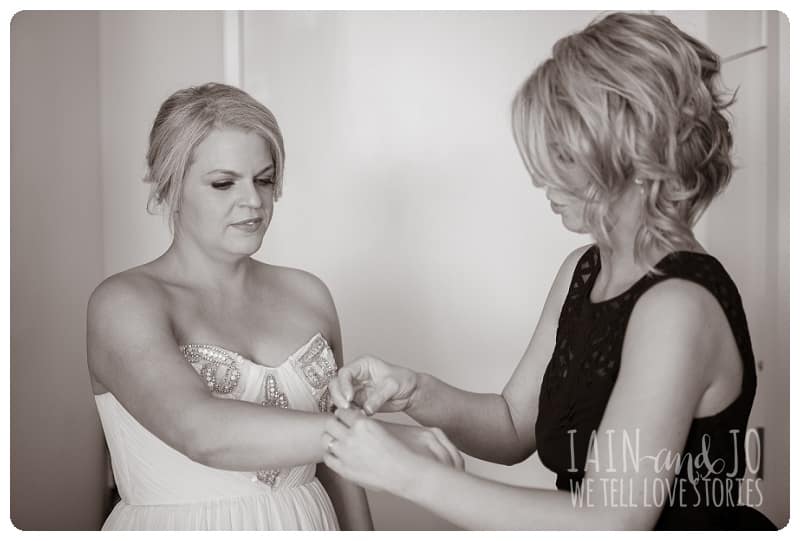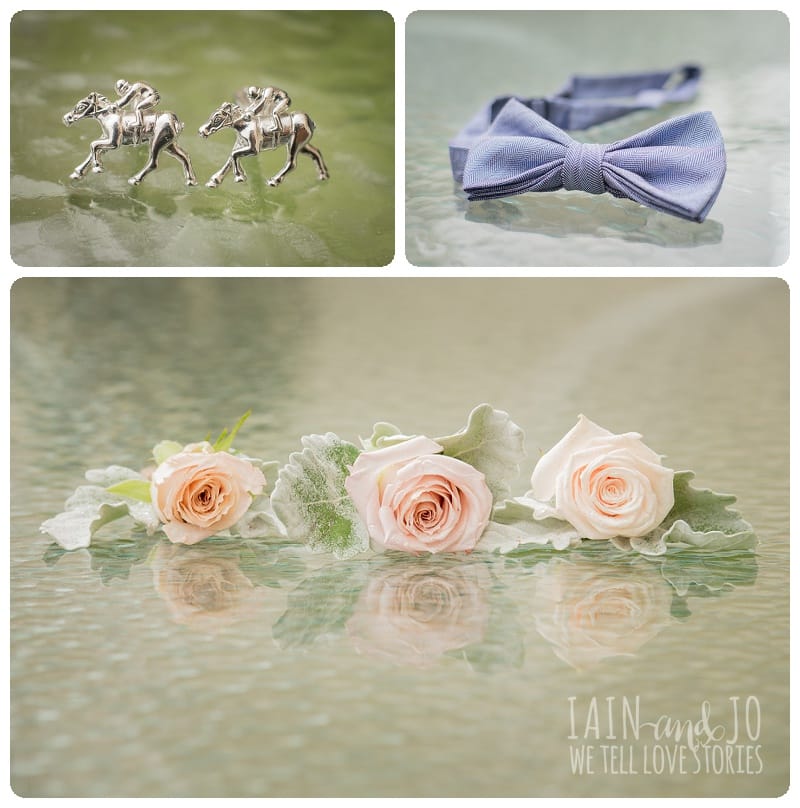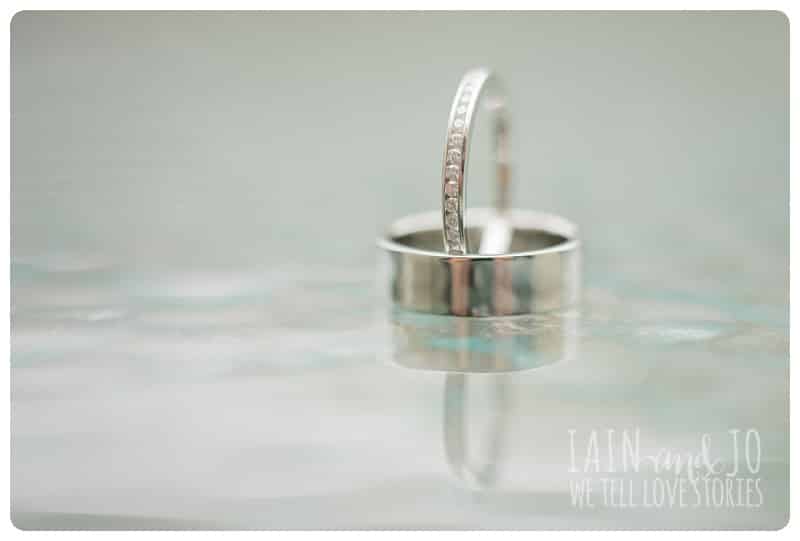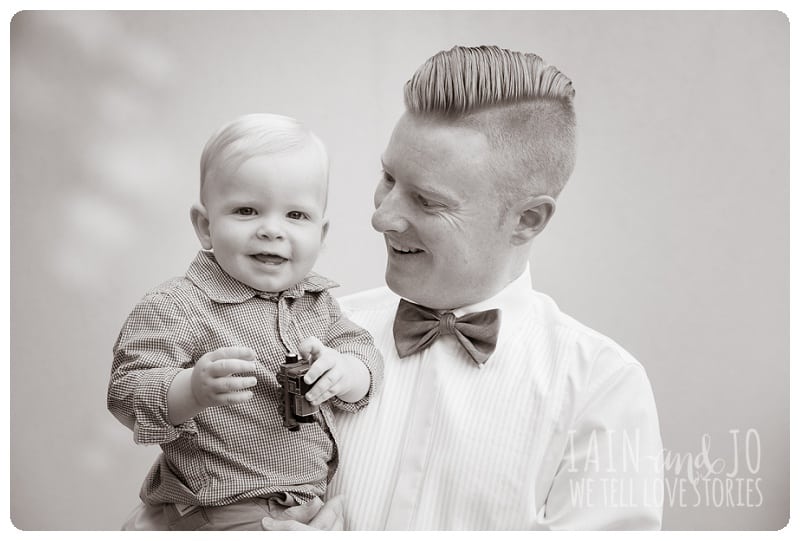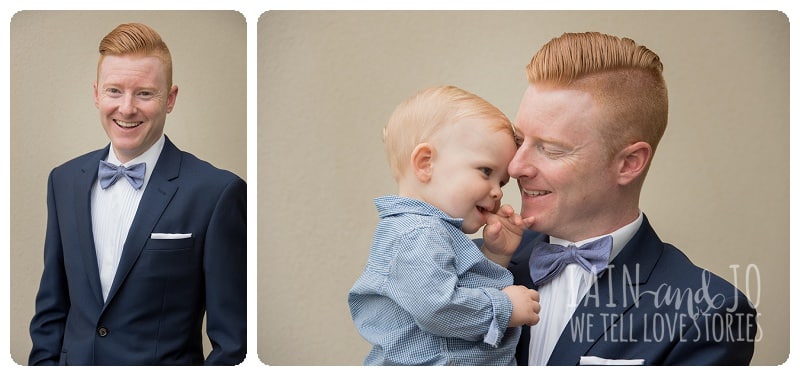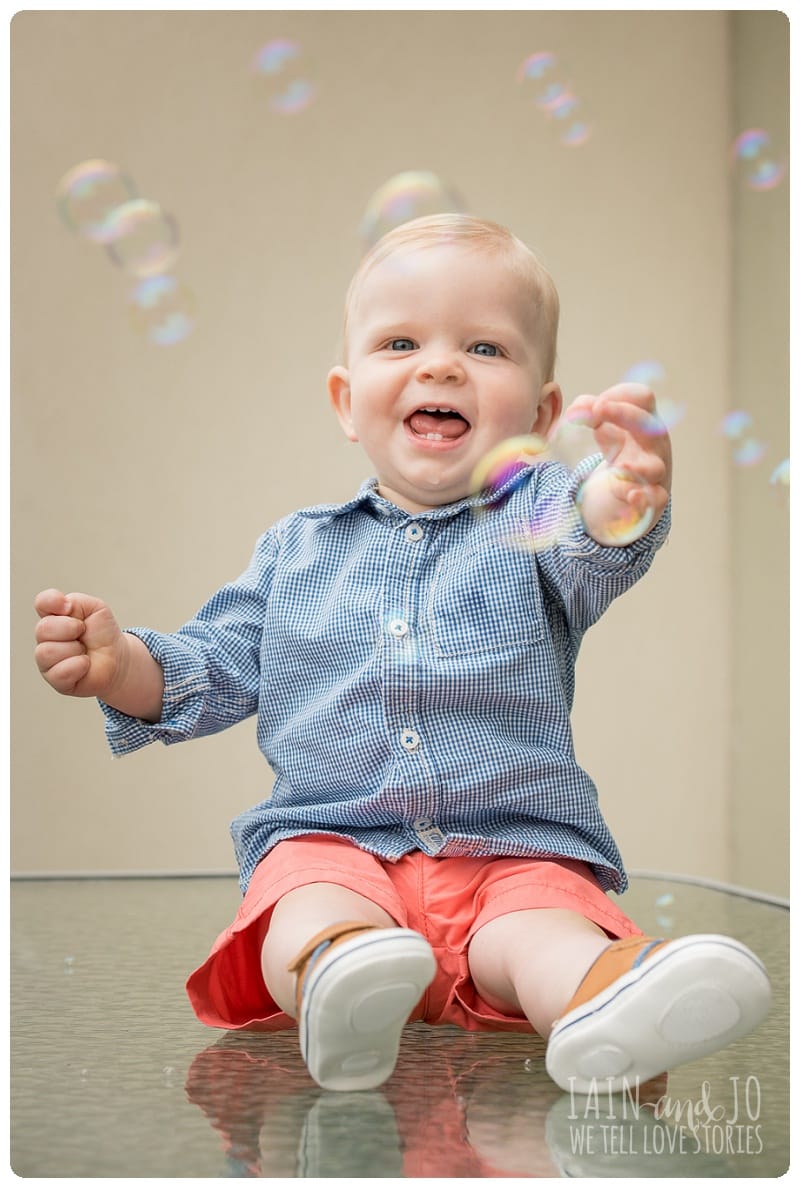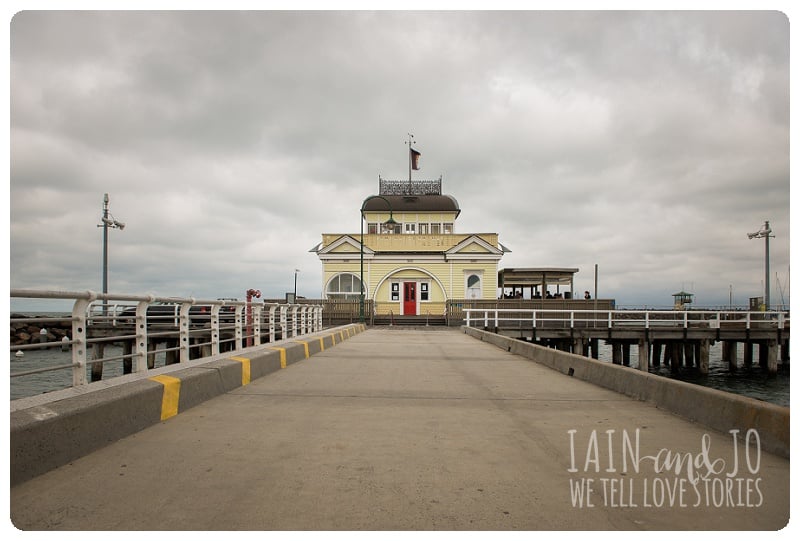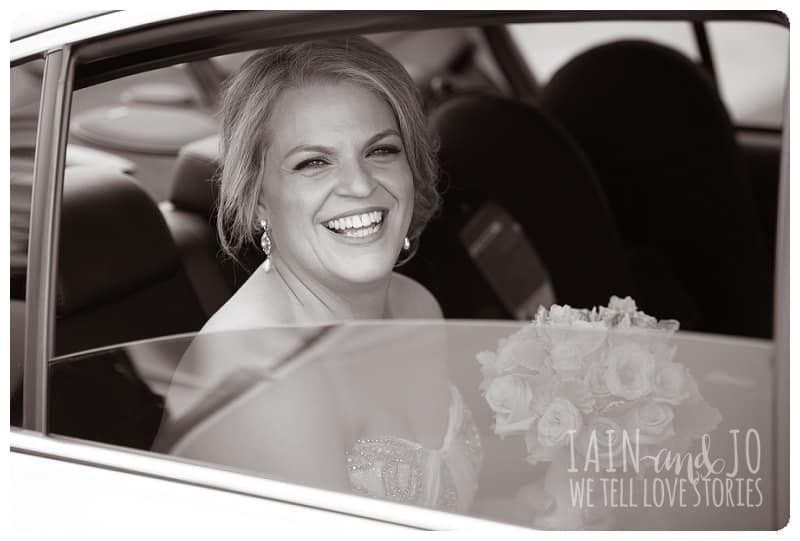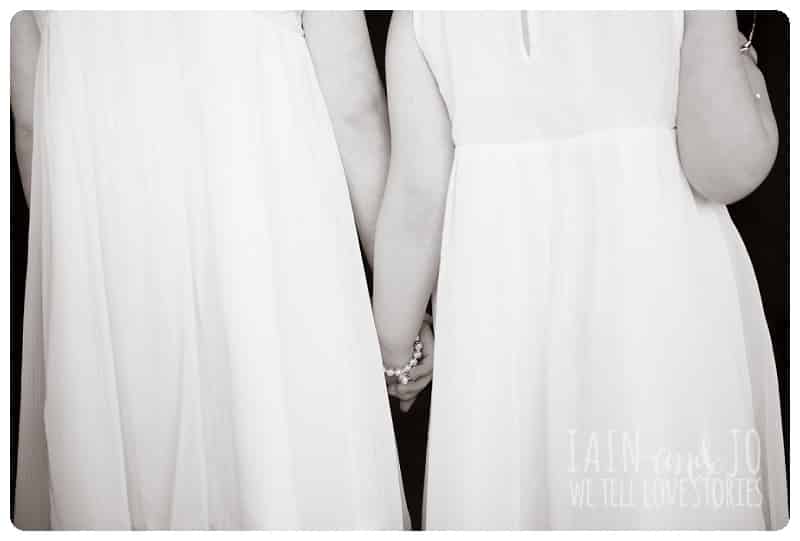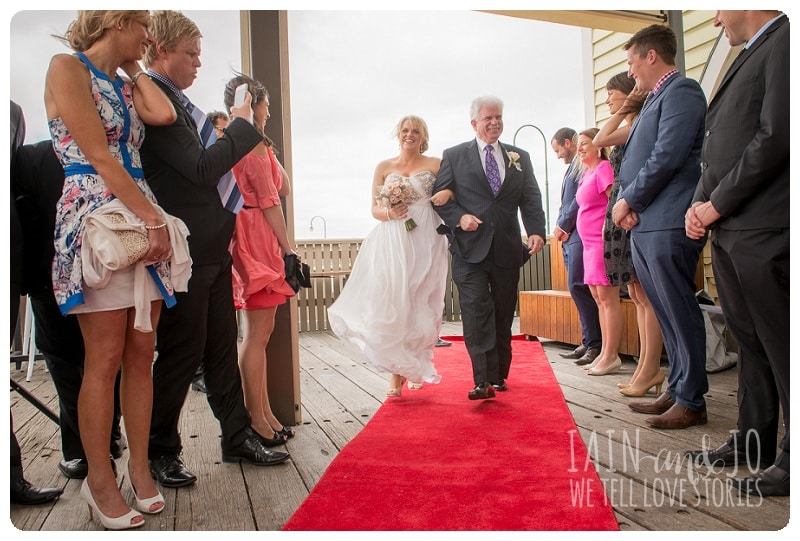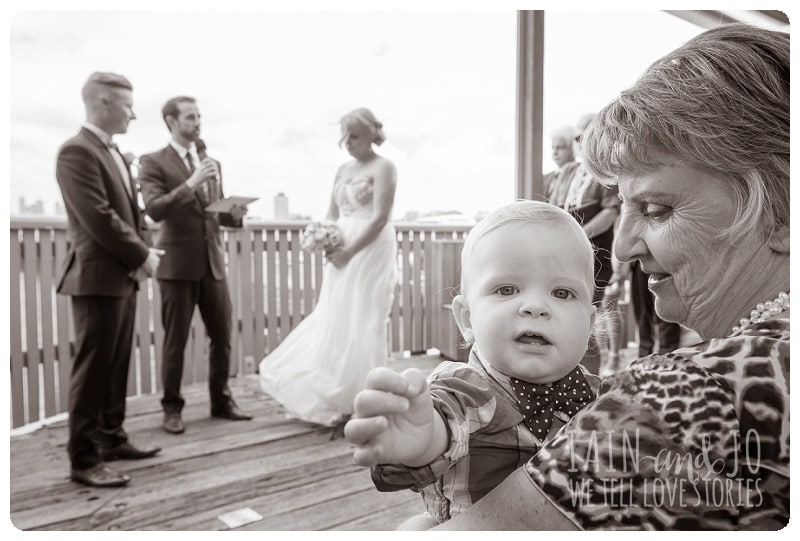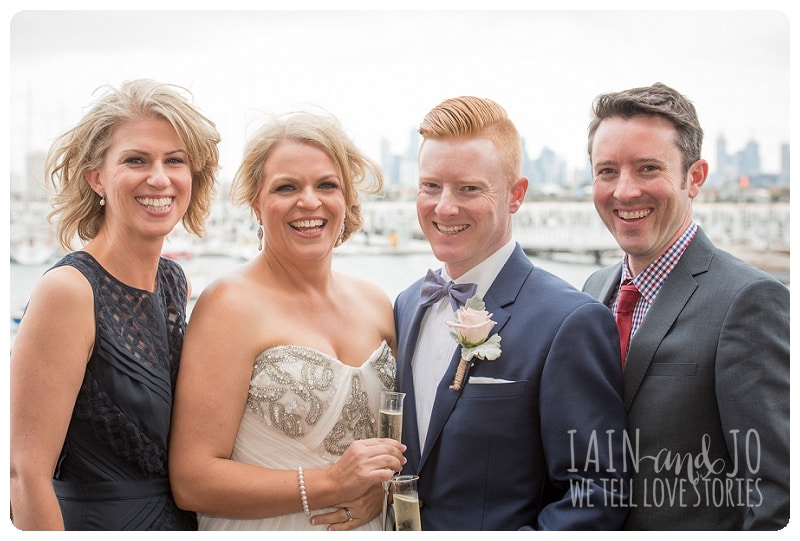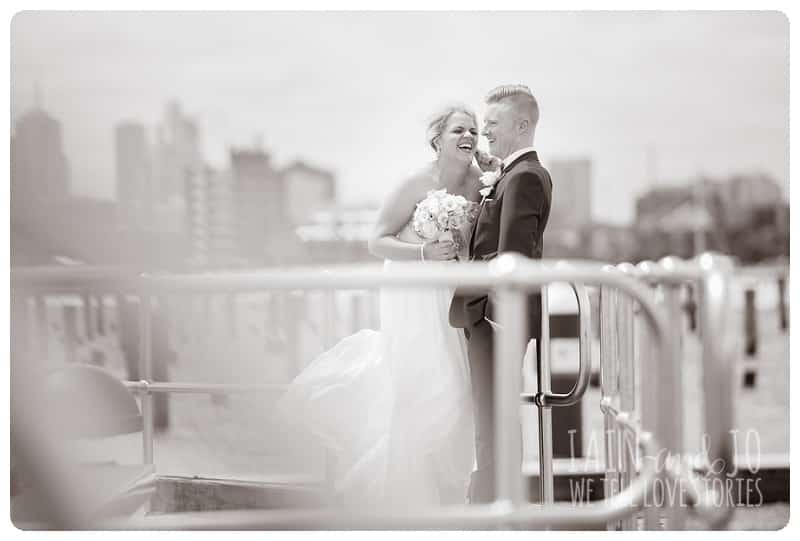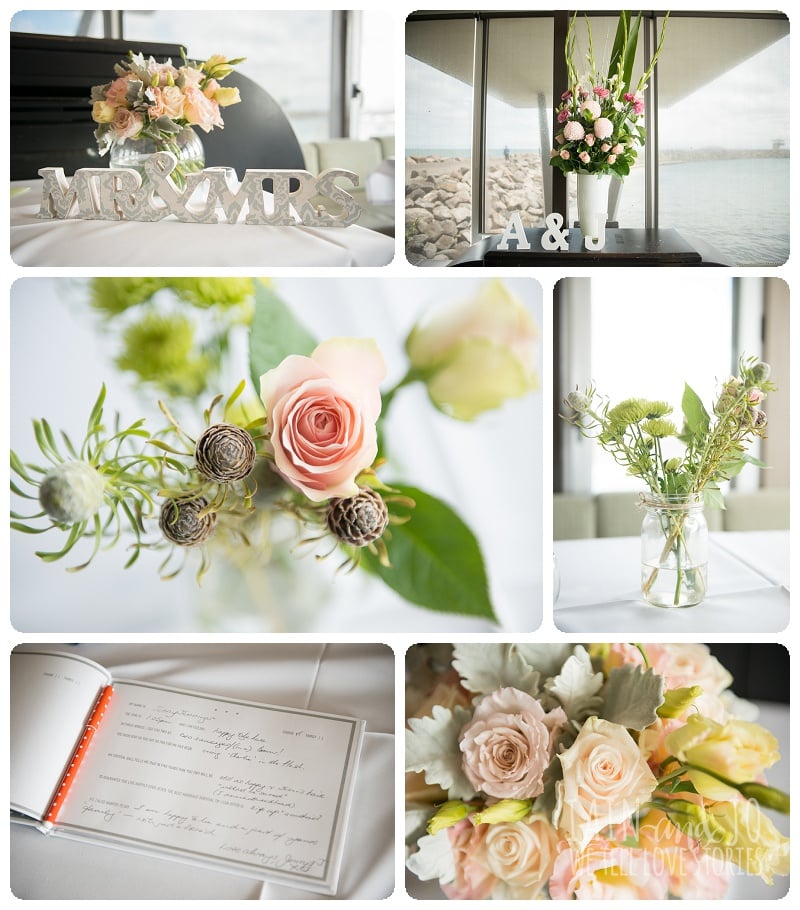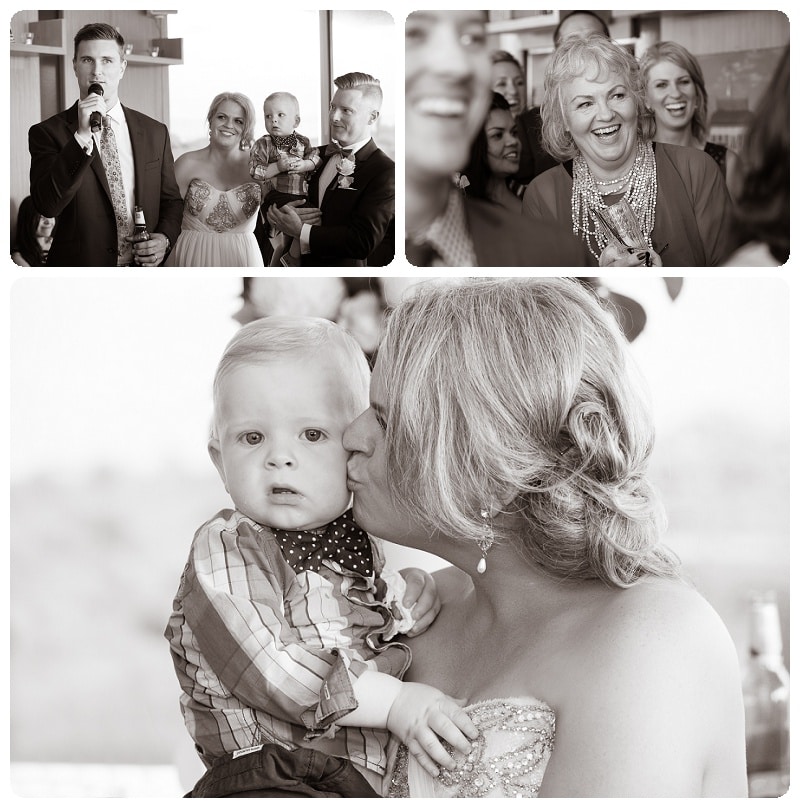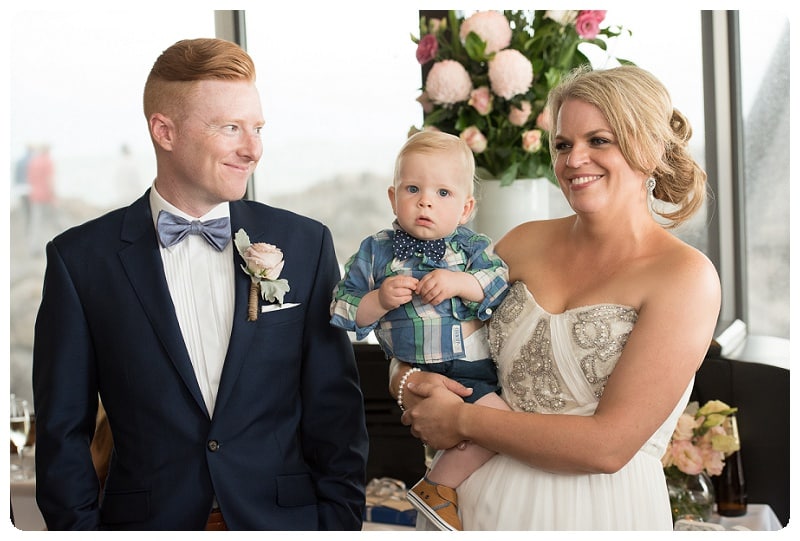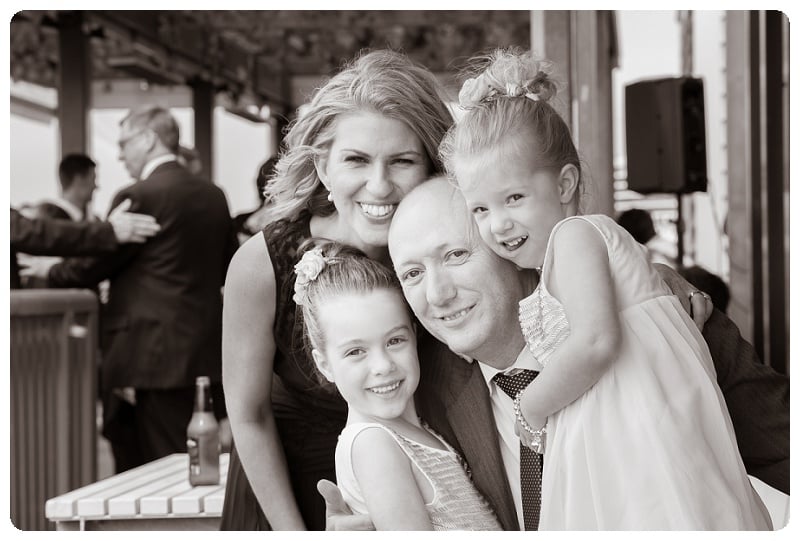 Alysha and Jason's Dream Team: Ceremony and reception: Little Blue on the St Kilda pier | Celebrant: Matt Finch | Dress: Rachel Gilbert