We've said it many times but we absolutely love engagement sessions! They are just a wonderful way to celebrate this special, romantic time in your lives before the craziness of wedding planning kicks in.
We schedule all our engagement sessions to start 90 minutes before sunset for the most beautiful, flattering golden light. And it also means you can book a dinner reservation for after the session to make a real Date Night of it.
When it comes to a locations which capture the best sunset light, you can't go past Melbourne's stretch of beautiful bay beaches. In no particular order, here's our top 10 beaches and why we love them so much.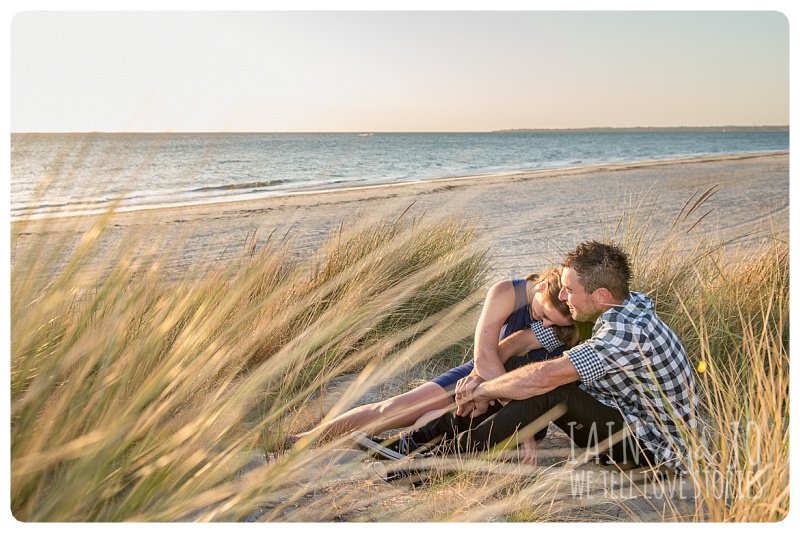 1. Chelsea beach
This underrated beach is beautiful in itself but there's also the nearby dunes to add something special to your engagement photos.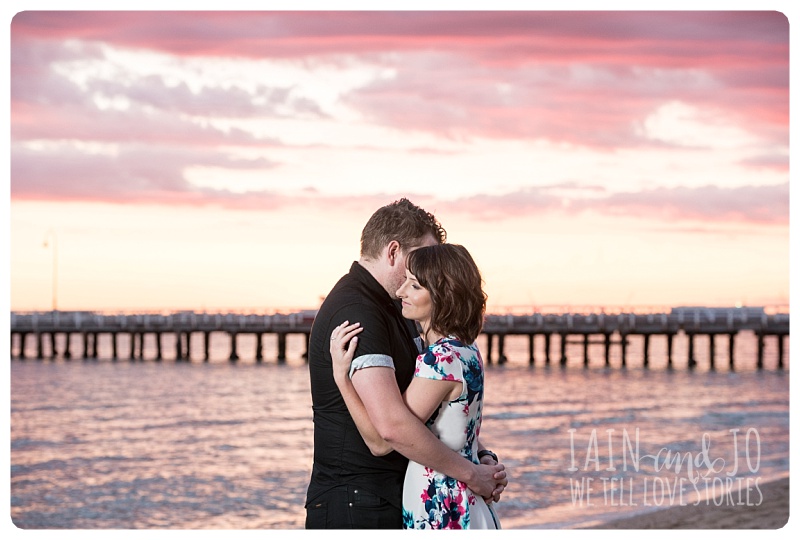 2. Albert Park beach
One of our all time fave spots for engagement sessions as it's a lot quieter than St Kilda beach but still close enough to the city for easy after-work sessions.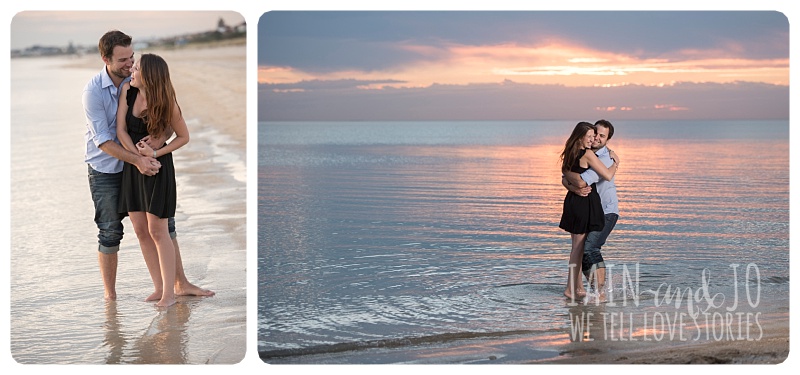 3. Edithvale beach
A beautiful stretch of white sandy beach that is really popular with the locals for good reason. There's also some colourful beach boxes for a different look to your photos.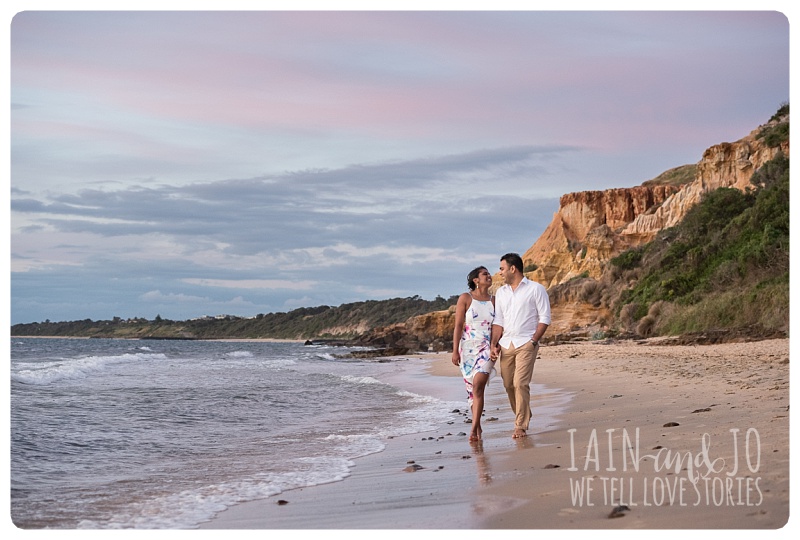 4. Half Moon Bay
It can be a little windy but if the weather is kind, Half Moon Bay is a spectacular spot with the looming Red Bluff cliffs in the background. Be careful on the pier not to get your stilettos stuck in the gaps!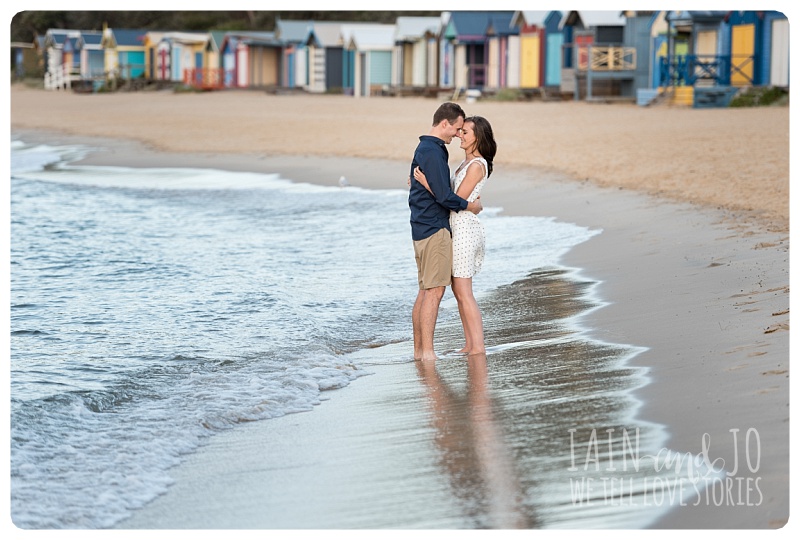 5. Mills beach, Mornington
Just off the Esplanade, Mills Beach is a beautiful spot where the native bush literally meets the beach. And a stretch of cute beach boxes just adds to the charm.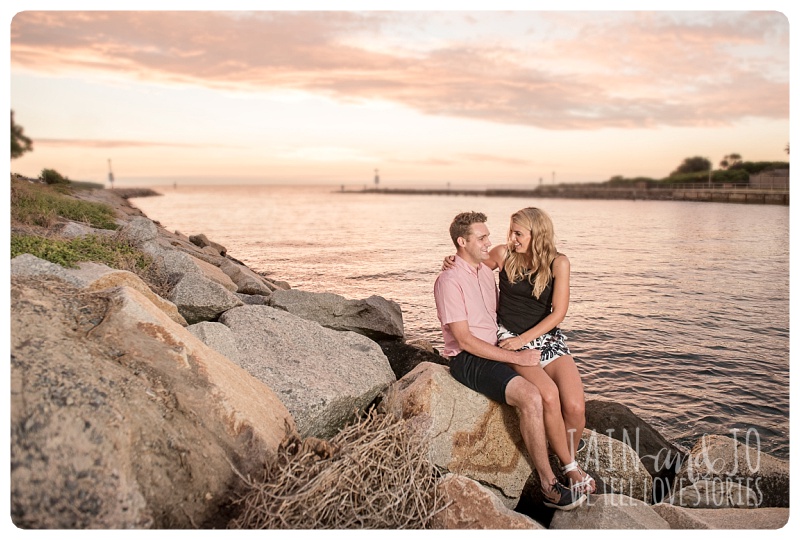 6. Carrum Rocks
For a different perspective, clamber down to Carrum Rocks, just at the mouth of Patterson River for some beautiful beach photos, minus the sand.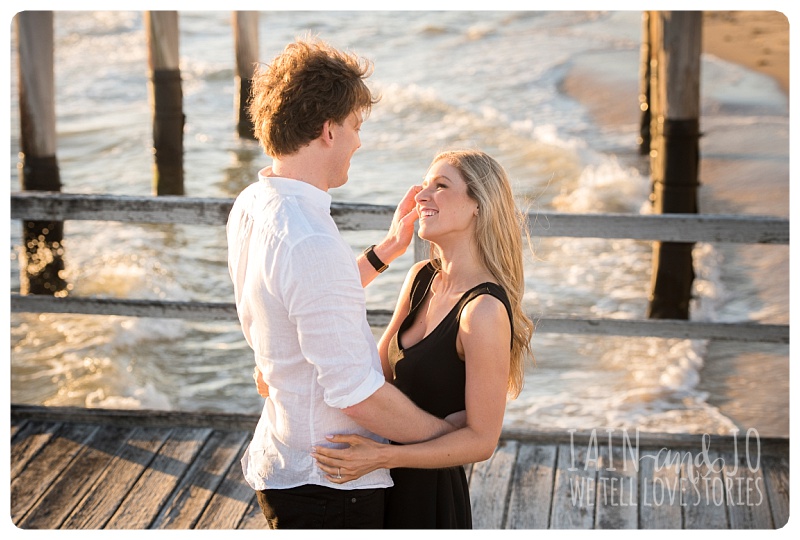 7. Kerferd Rd pier
A huge favourite of ours because there's a beautiful pier that's usually pretty empty, beautiful sandy beach and you can also use the funky pillars under Albert Park Yacht Club.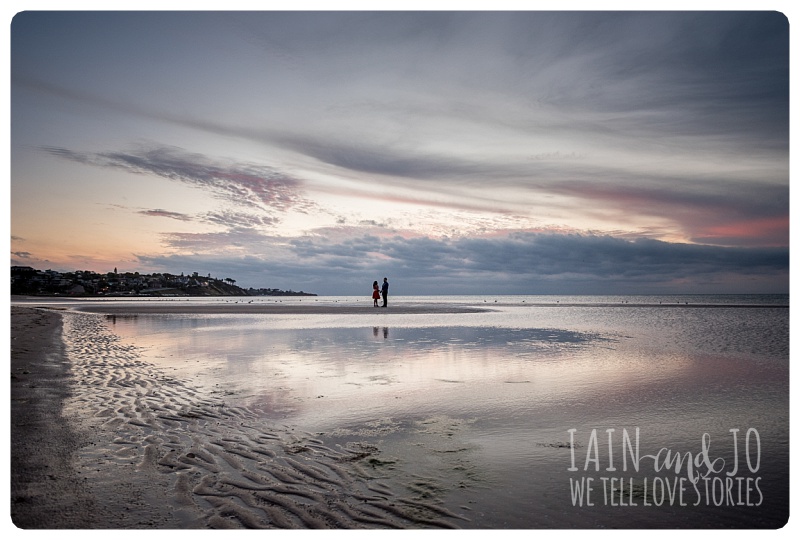 8. Frankston beach
Plan your session at low tide and you can get spectacular shots like this one at Frankston beach where it seems like you are literally walking on water.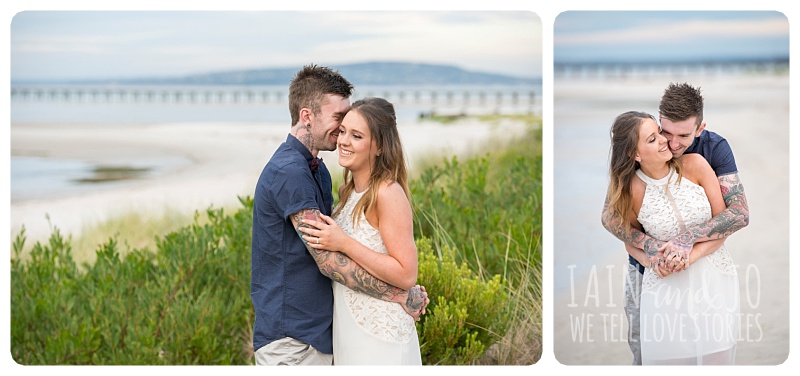 9. Rosebud beach
Who knew that Rosebud beach could look so good? It's pretty busy with families in the height of summer, but this is a great, semi-deserted location throughout the rest of the year and an easy one-hour drive from Melbourne.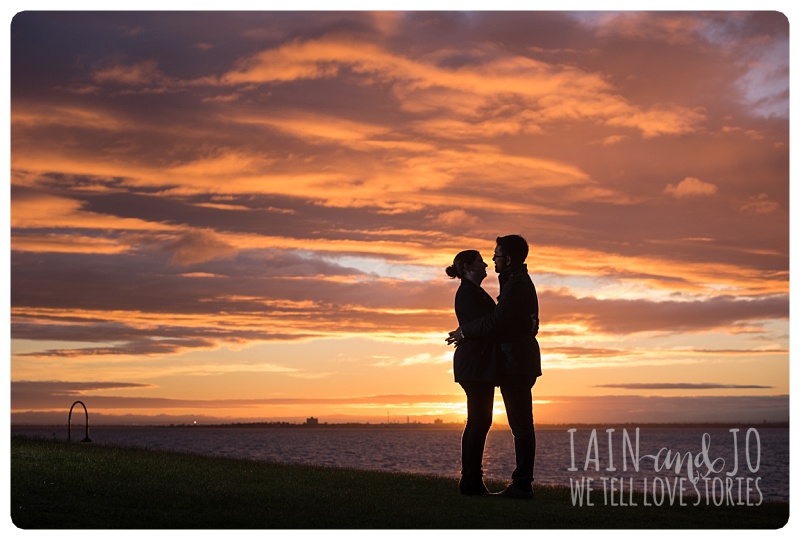 10. Elwood beach
A great spot if you want to capture a spectacular beach sunset but aren't as keen on getting sandy. And there's also local landmark Ormond Point to add a point of difference.