It's been another massive year for Iain and Jo – We tell love stories. We've met so many beautiful, in-love couples, heard and shared so many incredible and romantic stories and created some stunning images both at weddings and engagement sessions that we hope our clients will treasure for the rest of their lives.
It's been a few years since our business name change and slowly and steadily we have been incorporating stories into our photos more and more. This year, we stepped it up a notch and Jo spent many, many happy hours interviewing all our engagement and wedding couples, both to get to know them better, but also to use the audio in our Story Slideshows. As a result we've had lots of happy tears, both at Jo's desk and at our Big Reveal sessions.
When we look back at our weddings, we've been super lucky again this year to experience so many different cultures and traditions and be invited so warmly into our clients' family homes. Just like no love story is the same, no wedding is the same and we absolutely love being a part of it all.
So here's just a few of our favourite moments of 2018:
From Russia with Love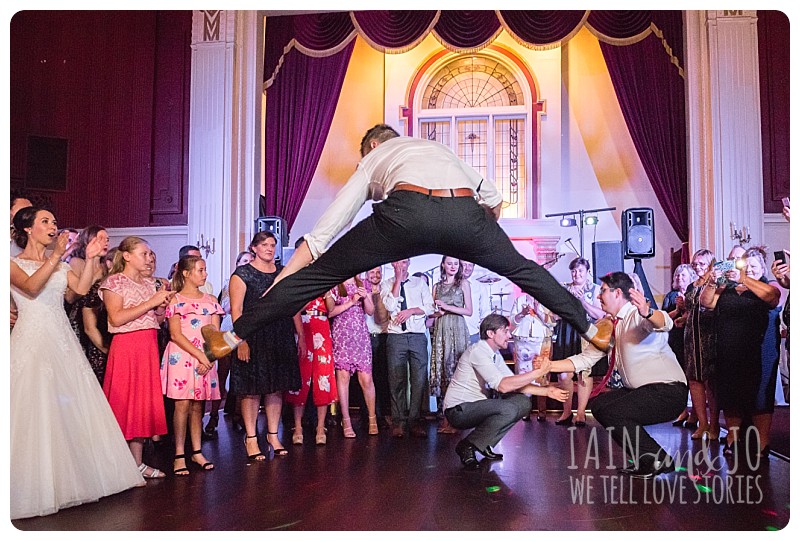 Sarra and Nicholas' wedding back in February was our first experience with true Russian dancing and what an introduction. It's difficult to choose a favourite pic from the high energy dance floor with so many spectacular spins, flips, leaps and kicks, but we couldn't go past the height achieved in this one!
Location, location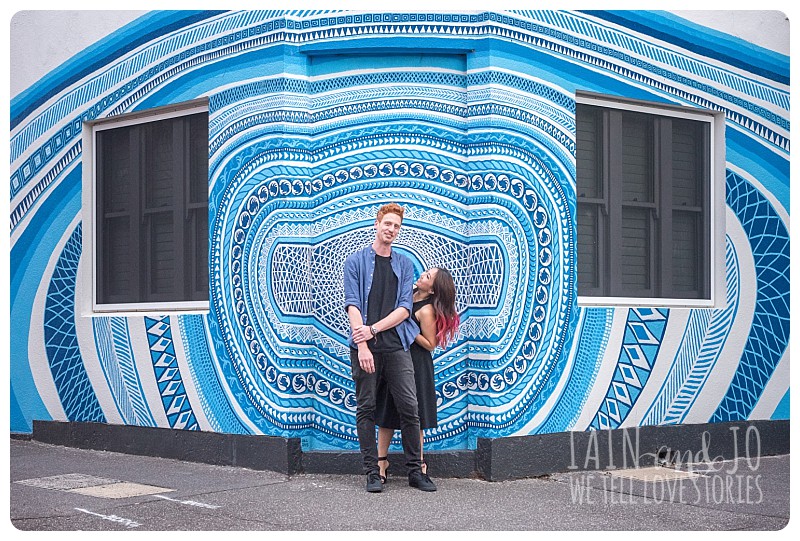 When it comes to locations for our engagement sessions, we will choose a meaningful spot over a generic pretty place, every time. Bonus points when the meaningful location is also as spectacular at this! Liz and Ruben spend most of their weekends wandering the streets of Fitzroy, so that's where we headed and found this incredible wall.
Love is love


Like most of Australia, we were super thrilled when Marriage Equality passed in late 2017 – about bloody time! A couple of months into 2018, we photographed our first same-sex engagement session for Scout and Frank at Footscray Community Arts Centre. We all had a great time and managed to capture their love but also their silliness!
Second time lucky


Sorrel and Kane's wedding at Poet's Lane was unique in that it wasn't technically a wedding, but a renewal of vows, 18 months after they first said I do in front of their parents at a registry office. With the stress of the official nuptials behind them, this time was truly a celebration of their love for each other with an international guest list… Sorrel is from London, Kane is from Melbourne and they met in China!
Keeping with tradition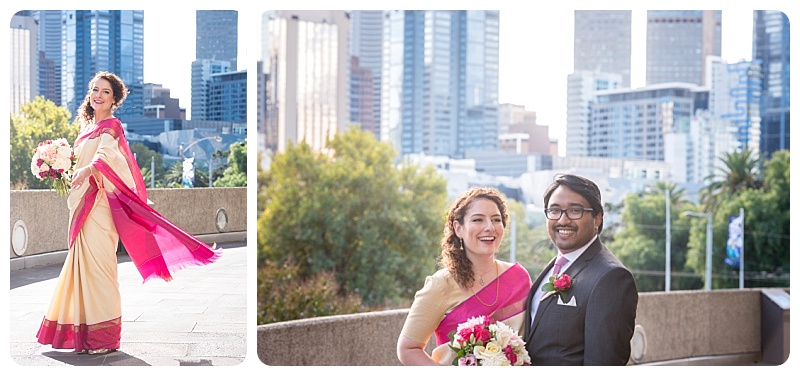 I've been friends with this beautiful bridefor more than 10 years since our journalist days when we shared our own city office. So, it was such a thrill to be asked to photograph Melinda and Ghazi's traditional Sri Lankan wedding at the Arts Centre this year – how stunning did she look in her saree. And best of all, we got to be actual wedding guests at their second wedding the following weekend, a rare occasion for us!
And baby makes three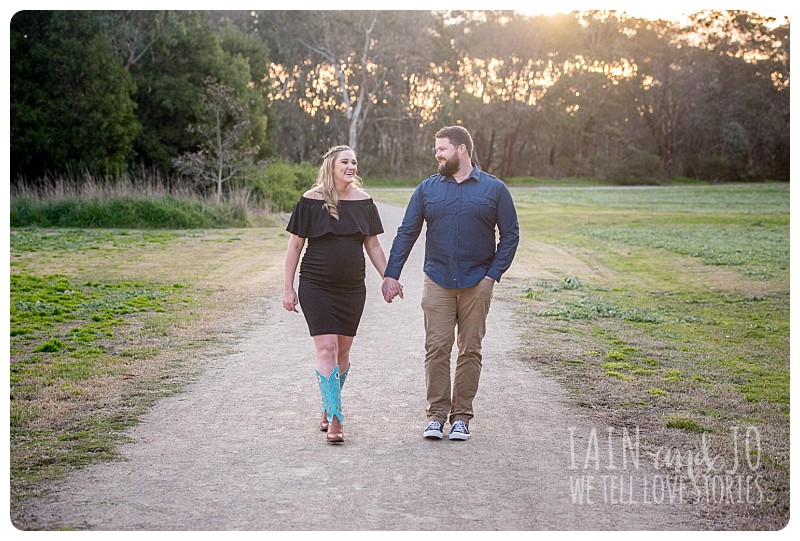 We are just in awe of Natalie and Chris… when we booked in their engagement session back in August, Nat was 36 weeks pregnant and they live 1.5 hours away. No problem, they promptly booked a Melbourne babymoon, we held their Big Reveal session the following day and their beautiful six-frame collection was up on their wall just in time for the arrival of beautiful baby Theodore. These guys sure know how to get things done.
Cherry on the cake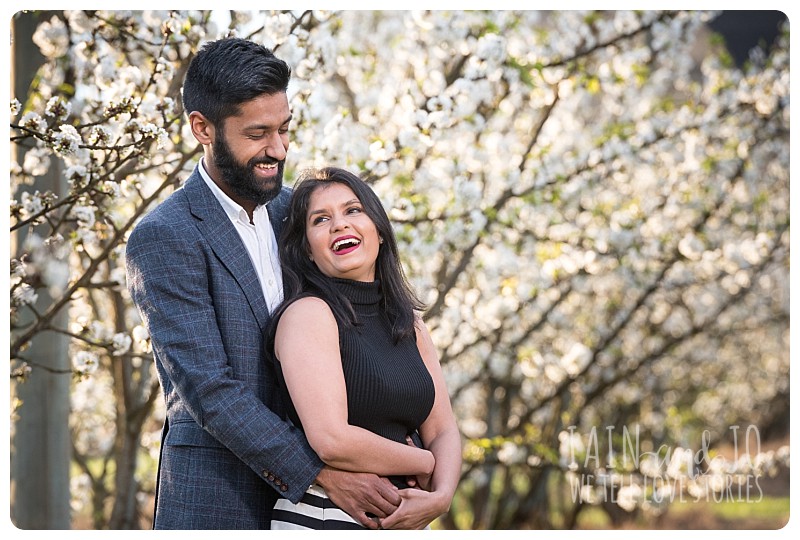 When Sachini and Andrew said they would like to take advantage of the cherry blossom season for their engagement session in late September, we knew it would be a tough ask! Taking on the challenge, Iain did some digging and found the season's last blossoms at a Wandin North cherry farm. Only problem was when we arrived to discover the accessible area was tiny. Luckily a lovely neighbour came to the rescue with the second-last cherry blossom orchard in Melbourne!
Steal a kiss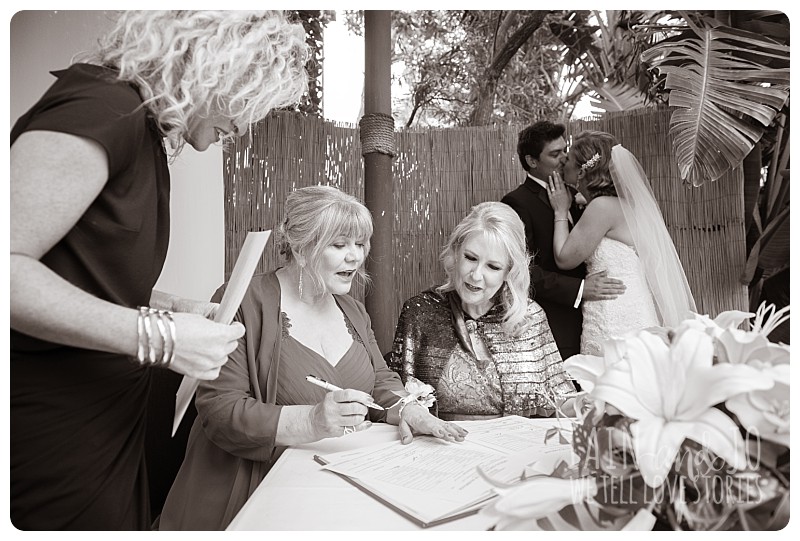 One official first kiss wasn't nearly enough for love birds Rochelle and Jesse at their Brighton Savoy wedding. Oblivious to everyone around them and almost hidden by the palm leaves at the back of the gazebo, they snuck in a cheeky kiss while their mums completed the official paperwork. You don't get many moments alone on your wedding day, so grab it I say!
So many laughs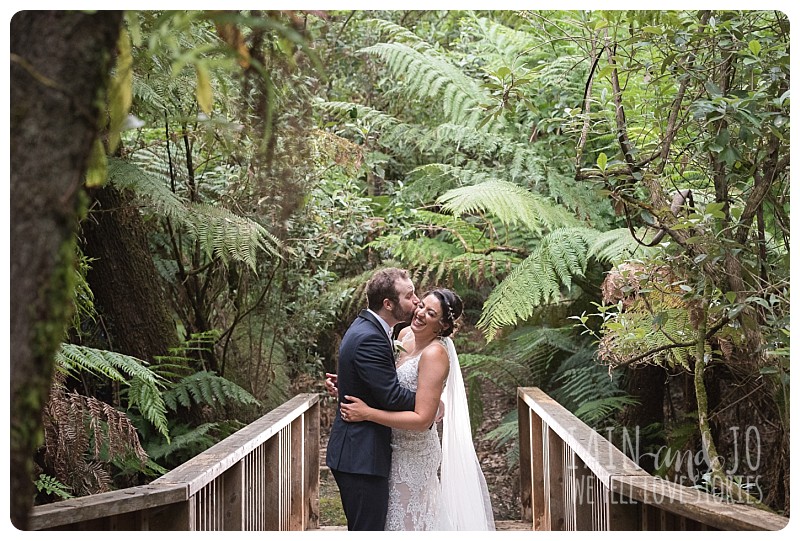 When we first photographed these guys at their engagement session last year and Celeste poked her tongue up Darren's nose to make him laugh, we knew we would get along! Celeste's hair colour might have changed but not their sense of humour and fun. Their entire Lyrebird Falls wedding was just full of laughs and fun, not a bad way to spend a work day!
So that's a wrap for us on 2018. It's been a wonderful year, particularly thanks to all the stories that our couples have shared with us. As well as a fabulous opportunity to personalise our photo sessions, it really reminds of why we love what we do! Here's to another amazing year in 2019!