When it came time to propose to Catherine, Brian decided to pop the question in the most romantic place in the world: Lake Como. He'd previously been to the famous Italian city with a plumber colleague and had learnt of the area's tradition to propose once you step off the ferry. And so, he memorised the proposal in Italian and planned a three-week extravagant European holiday (most of which Brian spent with the ring in a specially made pouch in his wallet).
When the big moment finally came, at first Catherine had no idea what was going on because she doesn't speak Italian, but with Brian down on one knee, holding out a ring, it didn't take long for the penny to drop!
"It was every girls' dream and he gets a A++ for that. He is very thoughtful, caring, smart, forgiving and kind person, although he looks like a big giant that would squash you!"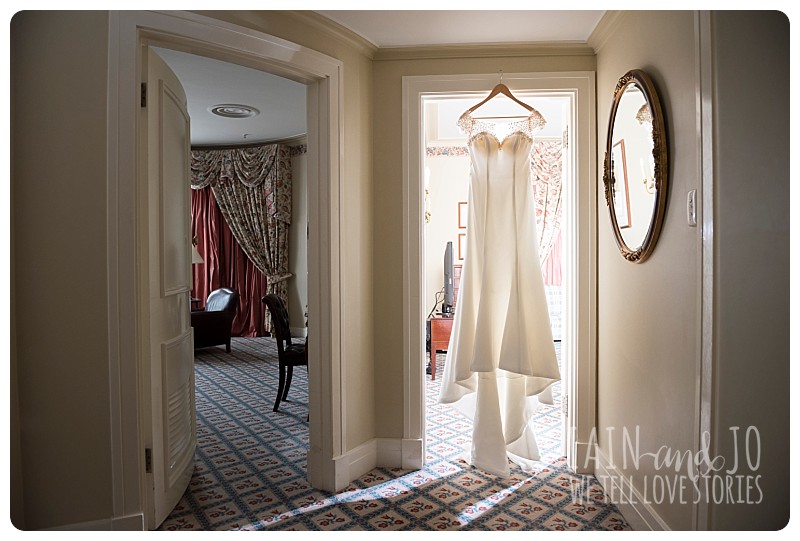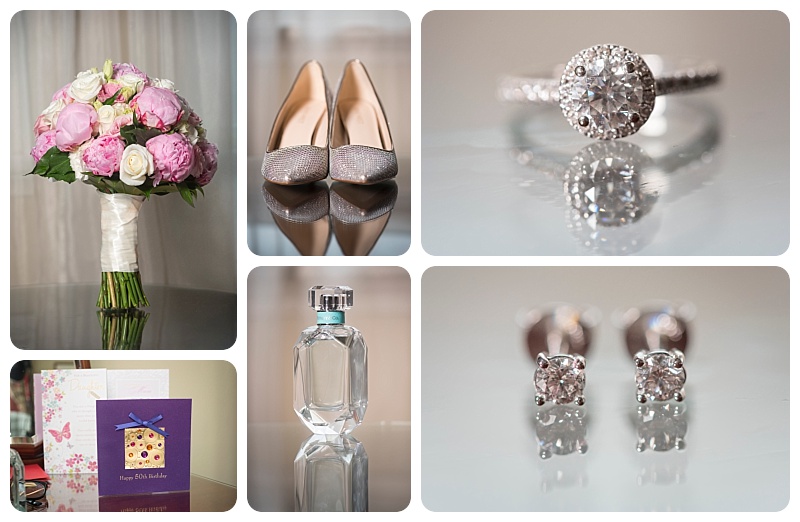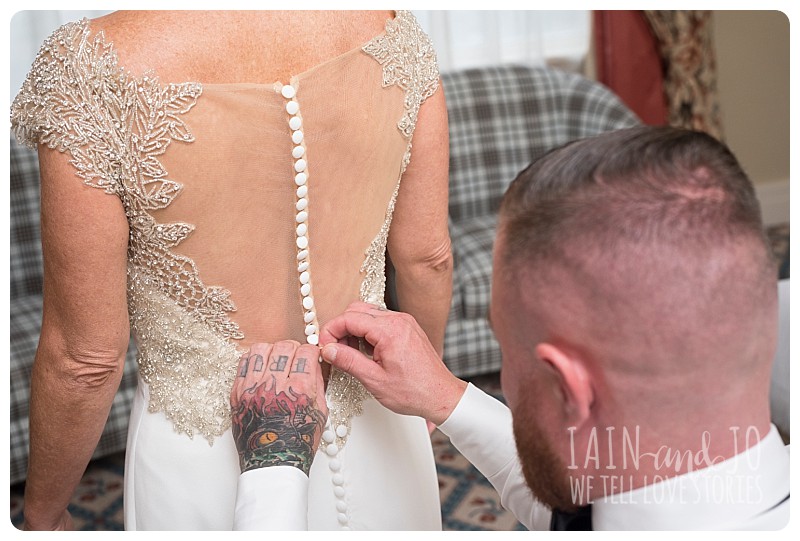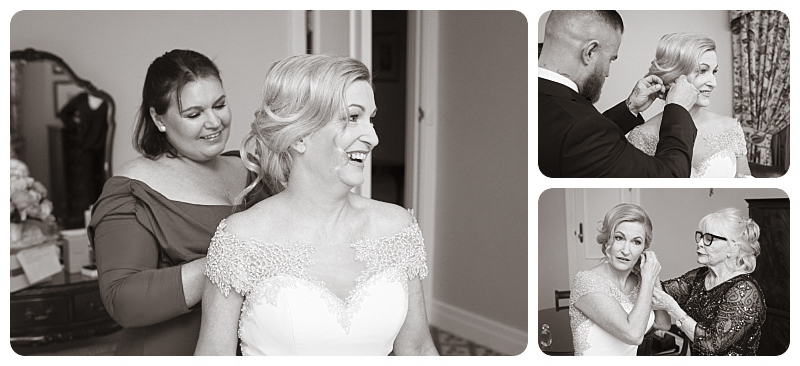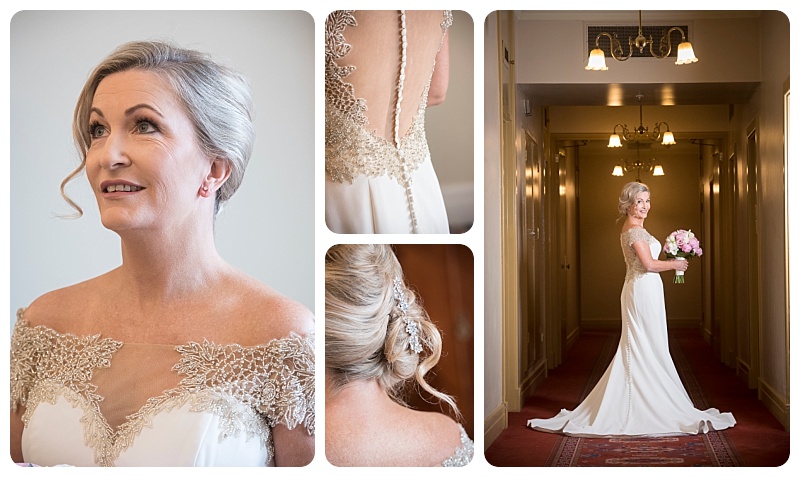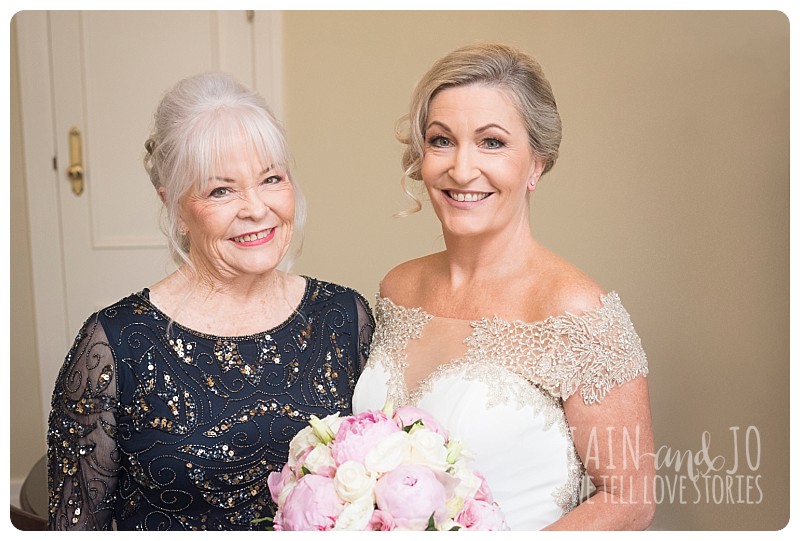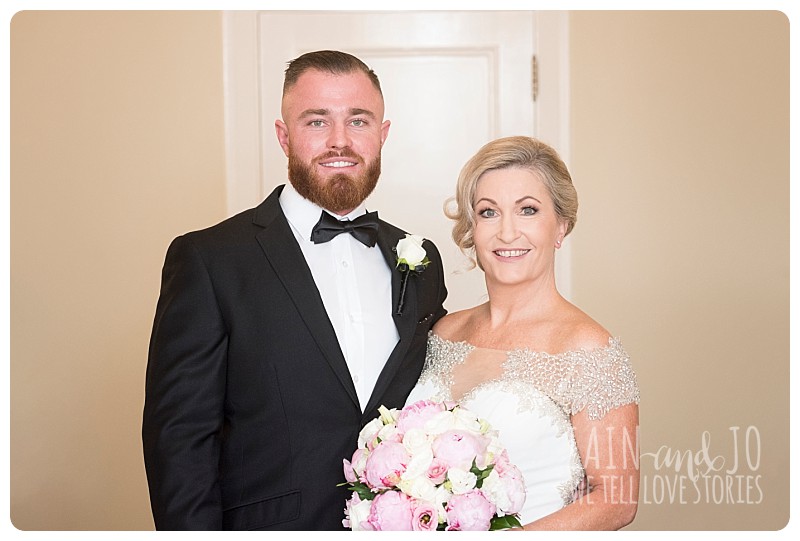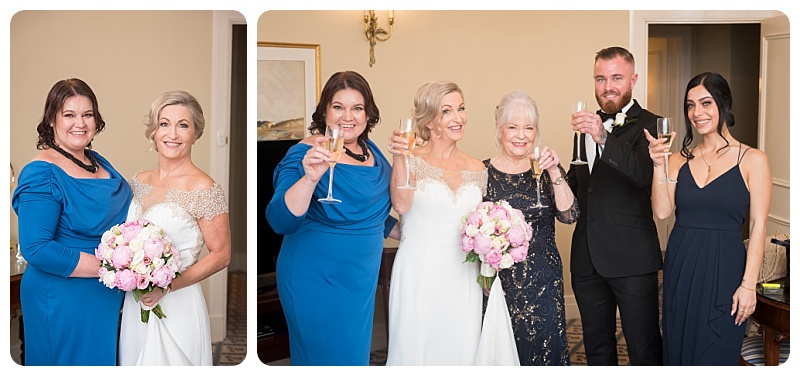 Catherine and Brian first met online three years ago and felt comfortable with each other from the start. After chatting for a few weeks, they arranged to meet up at an inner-city Brisbane restaurant. Brian knew instantly he was in with a chance as Catherine laughed at all his jokes and didn't mind when he checked the Richmond footy scores during dinner. A real romantic at heart, Brian sent flowers to her work a few days later on her birthday with the note "Happy birthday from Tigerland." And the rest is history.
"Catherine is funny, supportive, cute, loving and feisty. I can be myself with her and she is lots of fun."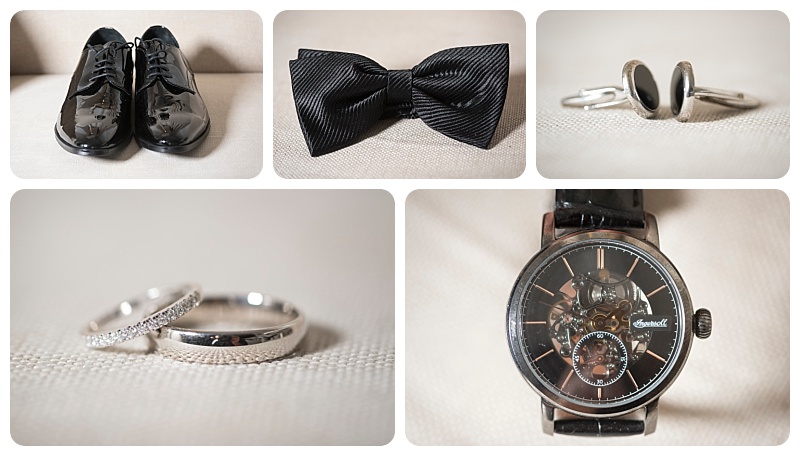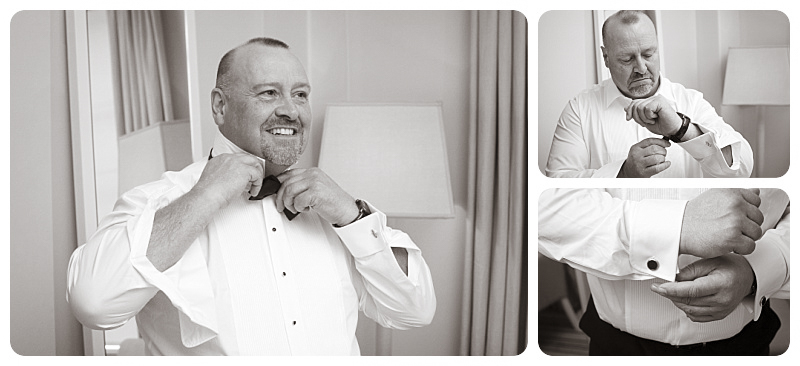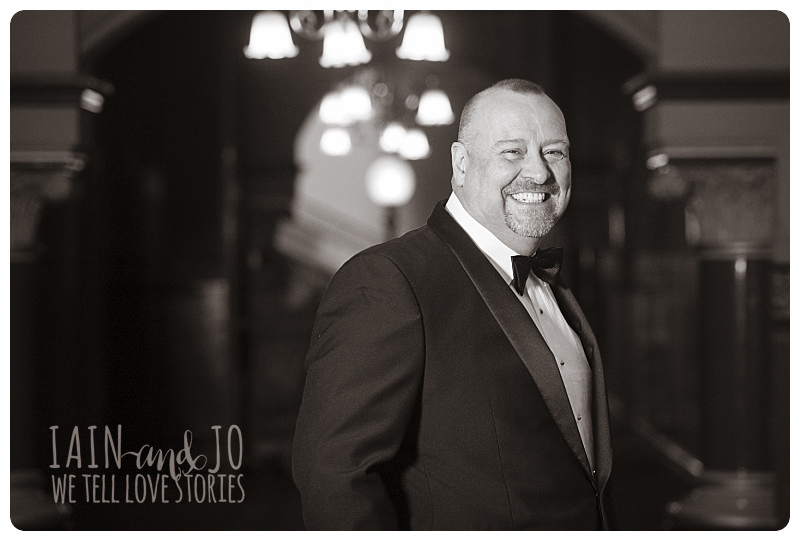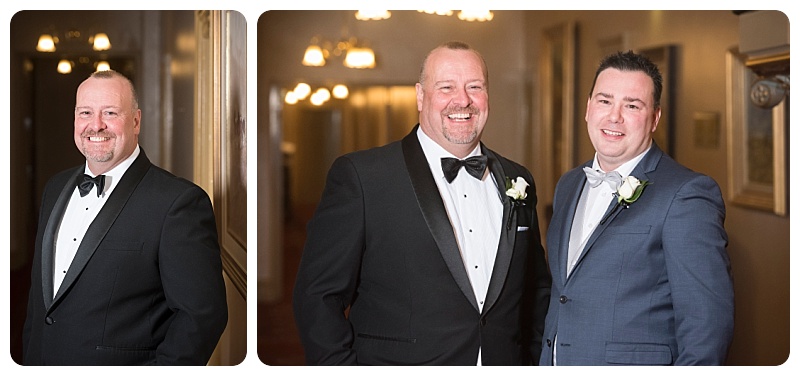 The pair live in Brisbane but decided to hold their wedding in Melbourne, where Brian is from and Catherine loves to visit. They both got ready at the iconic Windsor Hotel, before driving the short distance to the Melbourne Town Hall. After a grand entrance in a beautiful Rolls Royce, the pair were married on the portico balcony on a gorgeous, sunny winter day.
"I promise to care and look out for you when you are sick or just down in the dumps, I also promise to help you when you've fallen off your push bike and have to call the ambulance. I promise to comfort you when your phone goes flat from being on Facey and Insta all day … but most of all I promise to do all this because I love you."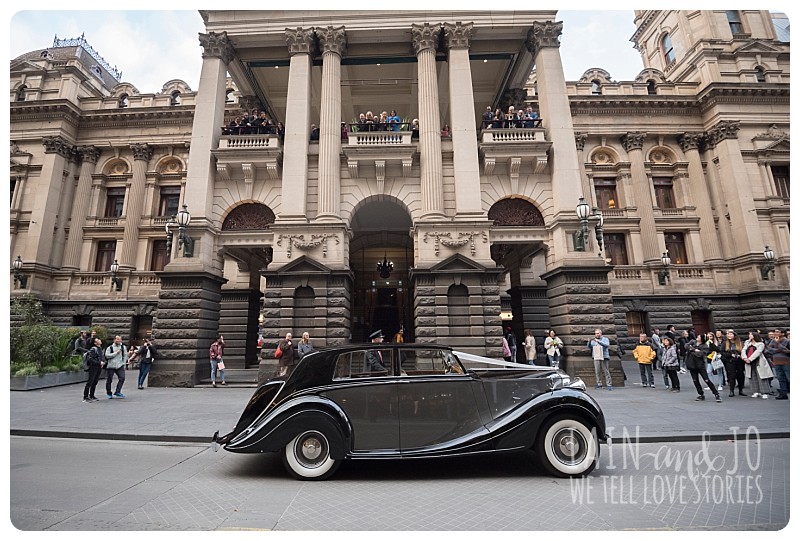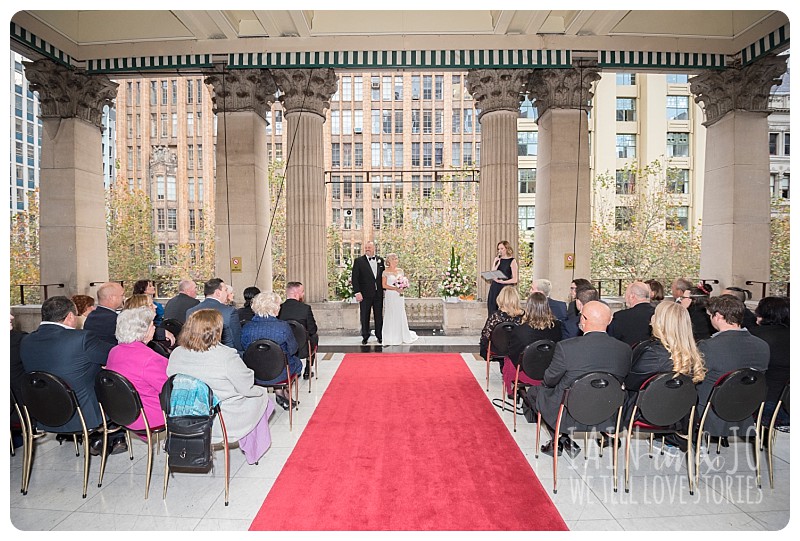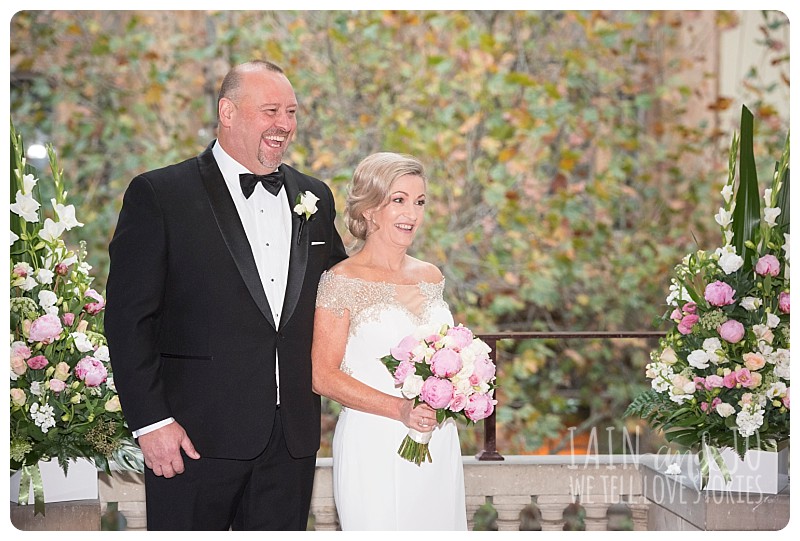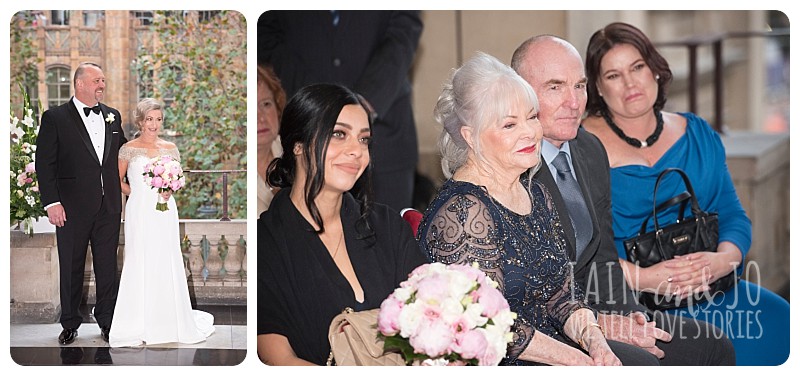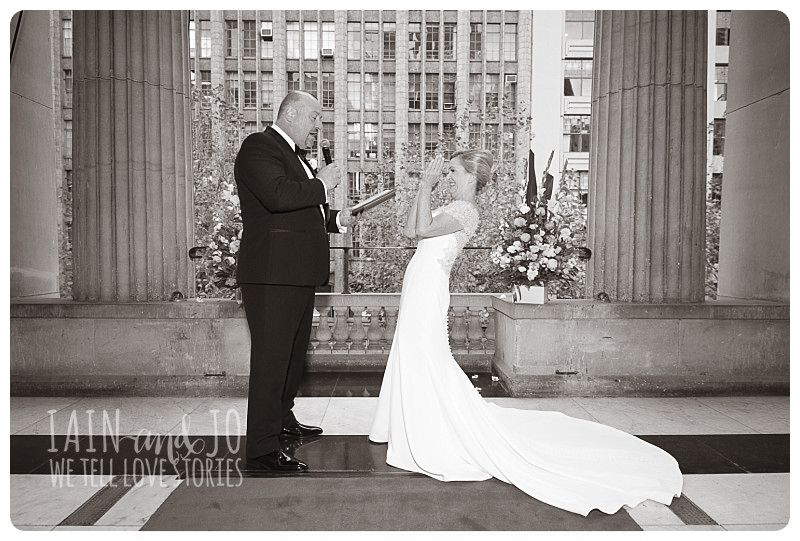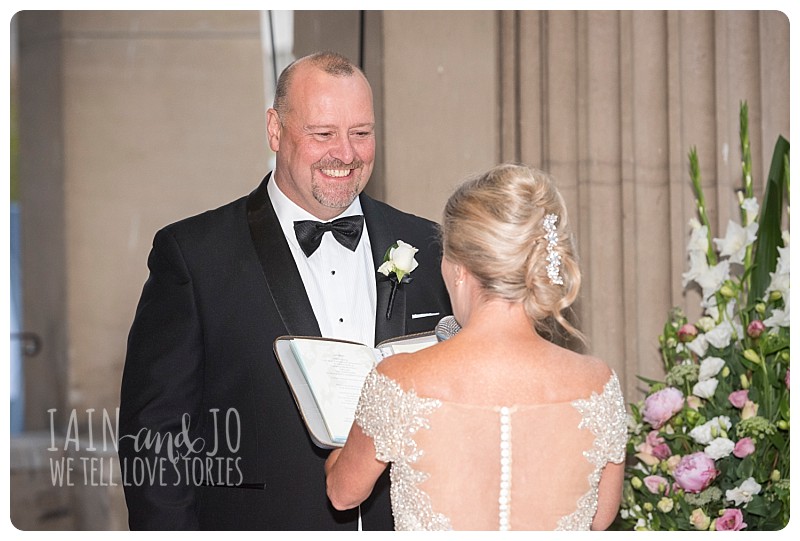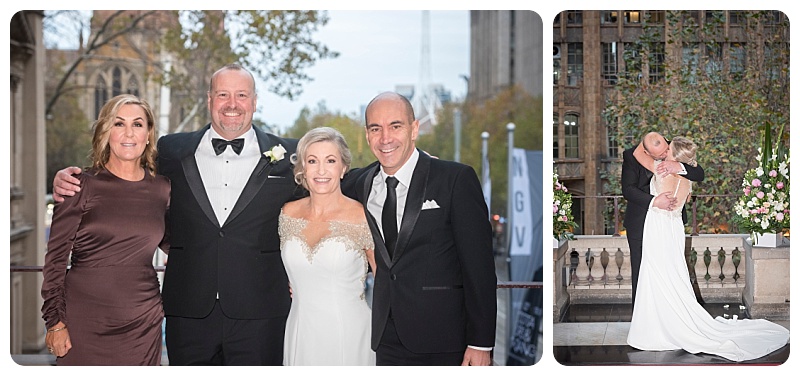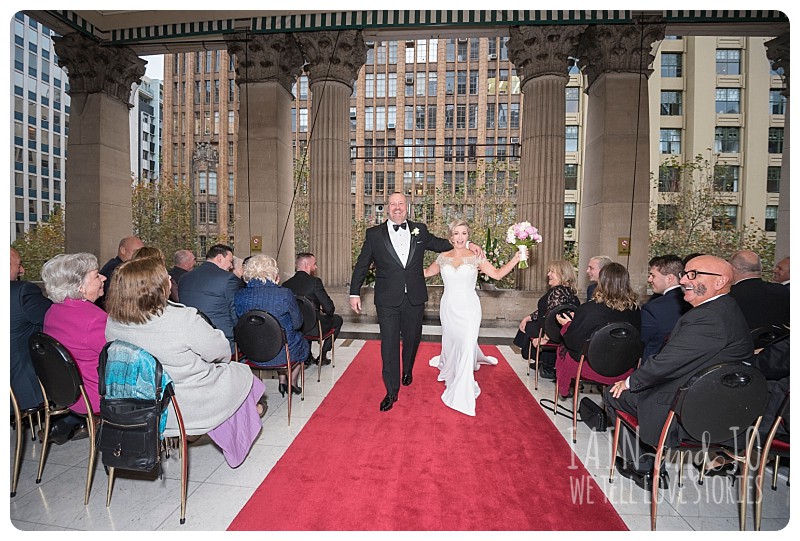 And from Catherine:
"I promise to be true to you and support you, frustrate you and challenge you and share the beautiful moments of life. Someday if the stars align, I will even let you win an argument … I promise to be there with you through the toughest of trials in our life and the happiest of times. I cannot wait to spend the rest of my life as your wife and I love you with all my heart."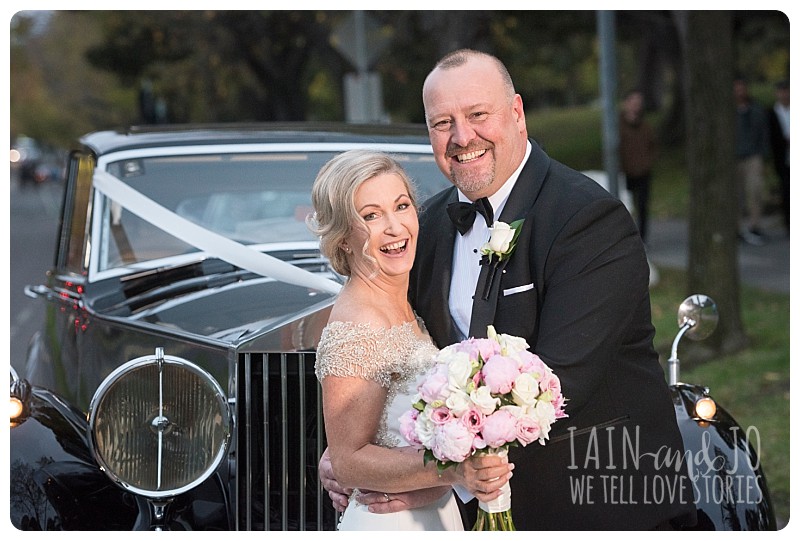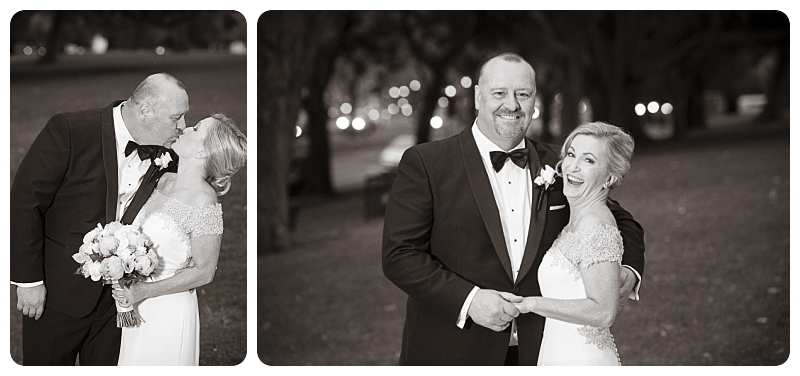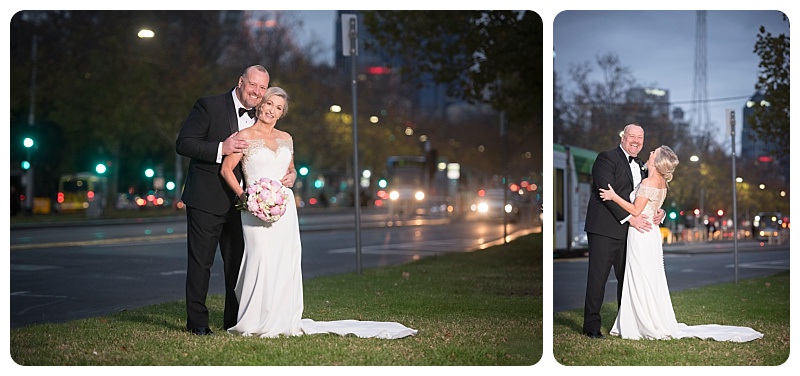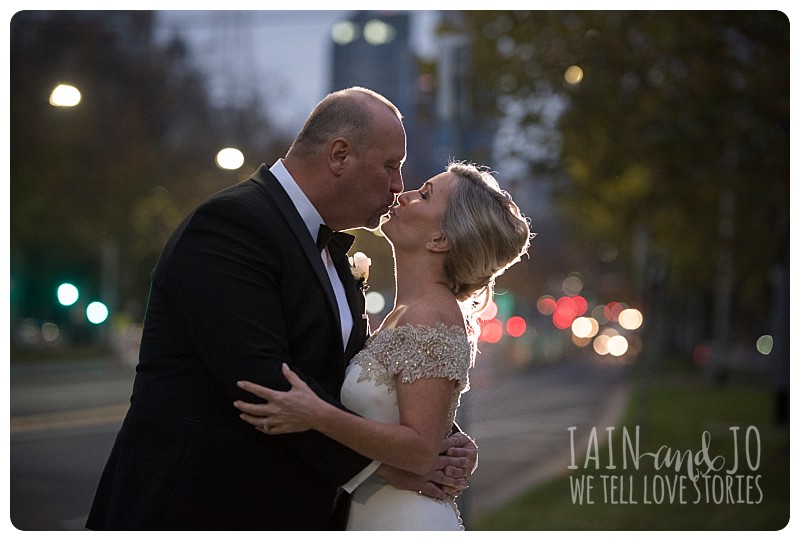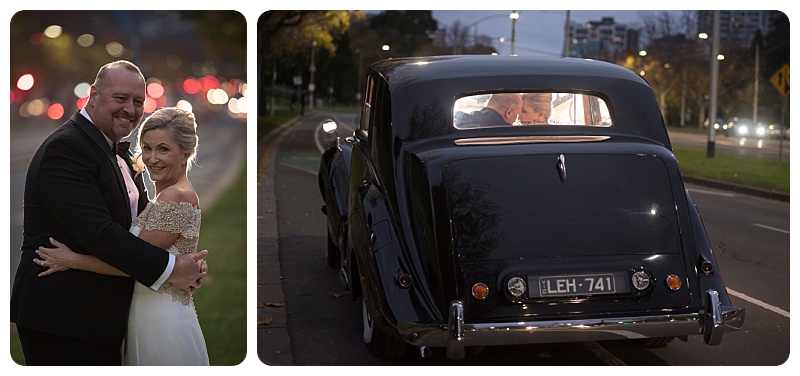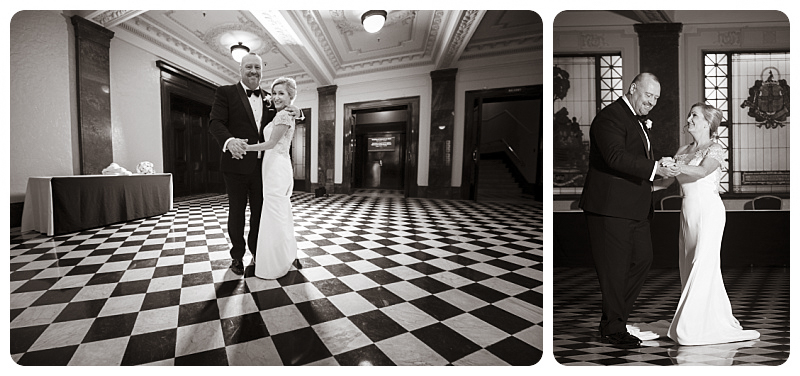 Being Winter, there was only enough light for a few quick photos with the beautiful Rolls Royce before it was time to return to the Town Hall to join the reception which was already in full swing – these guys sure know how to throw a party! There were no stiff formalities, just a lot of fun, laughter and love in the room.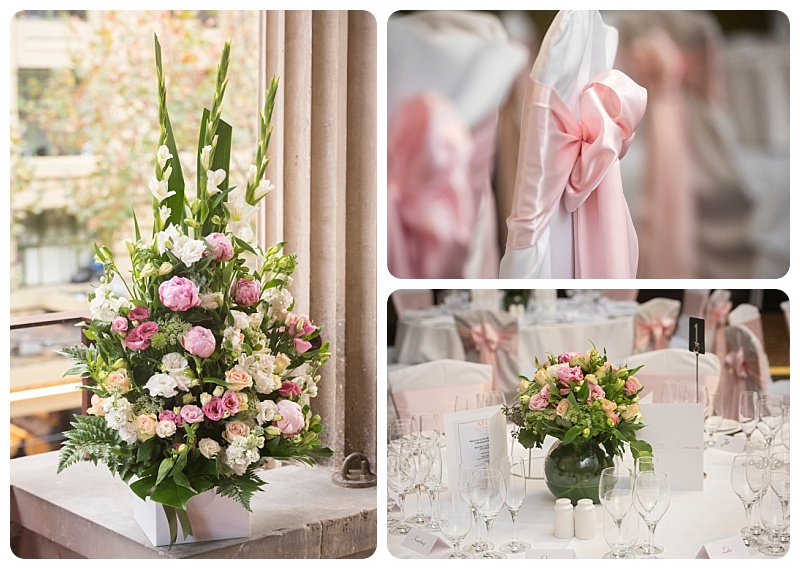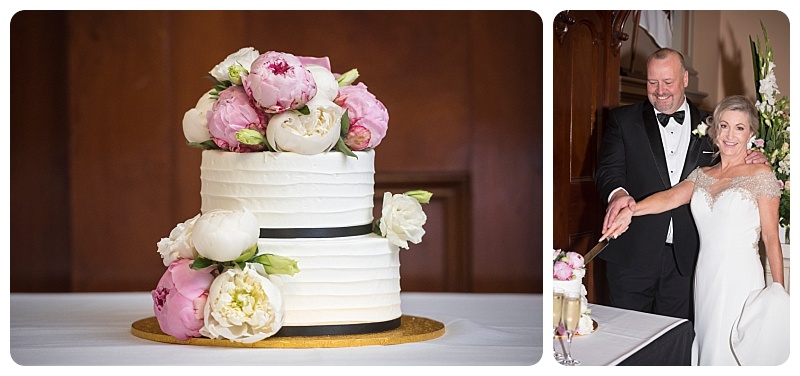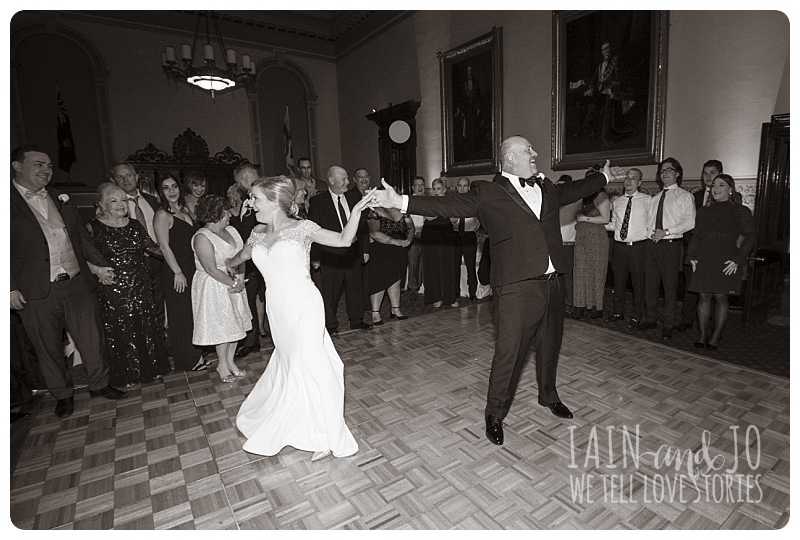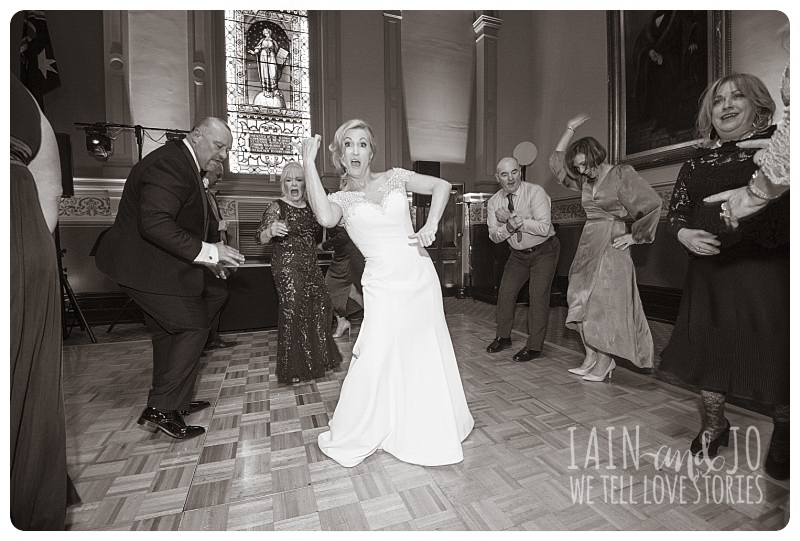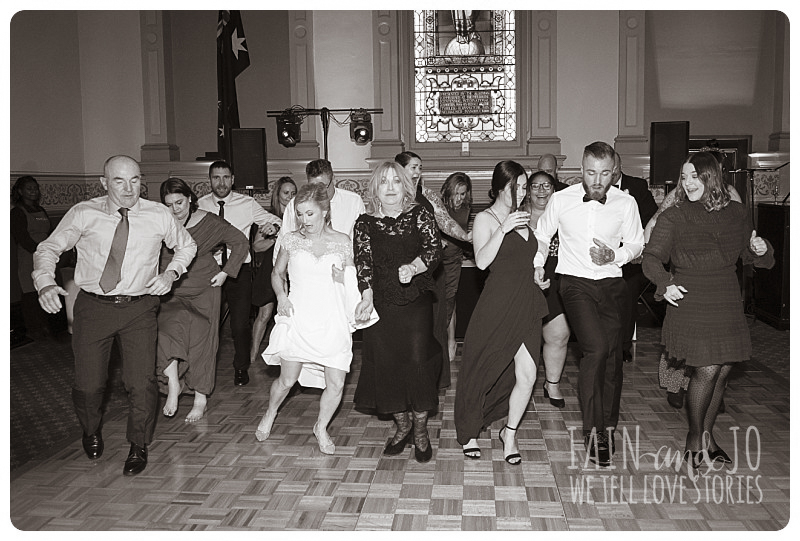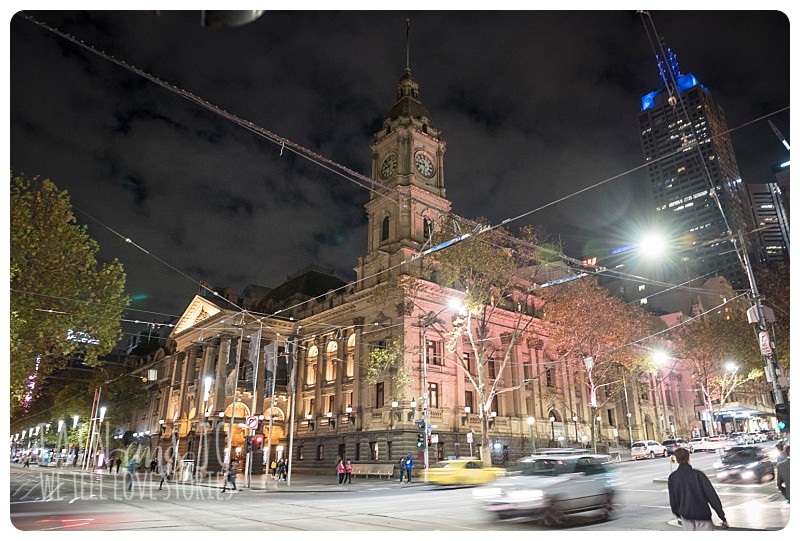 Catherine and Brian – it's been a pleasure to get to know you (and all Brian's stories!) We wish you a lifetime of happiness as you travel the world together and hopefully see a few Richmond Grand Finals!
Catherine and Brian's Dream Team: Ceremony and reception: Melbourne Town Hall | Celebrant: Kate Morgan | Dress: Sugar and Spice | Flowers: Williams Florist | Jewellery: Diamonds International | Hair and Makeup: Magical Makeovers | Chauffeur: Always Classic Cars | Entertainment: Mercury DJ