To quote their own self-description, Catherine and Tom are a bit unconventional.
They met online after each going on 50-plus dates. While Catherine swore that she would never marry again, Tom always thought he would get married eventually – he was just waiting for the moment and the person to be totally, completely right.

The first week of their relationship was a whirlwind: an RSVP 'kiss' was followed by "an insanely long, overly loquacious, overblown email" from Tom. Three dates and just one week later, they had decided to get married and were planning their wedding.

"Cathy had planned not to remarry; she didn't envisage me lobbing over the horizon like a love grenade, disrupting her plans. Within an hour of meeting her I knew we would be bonded forever."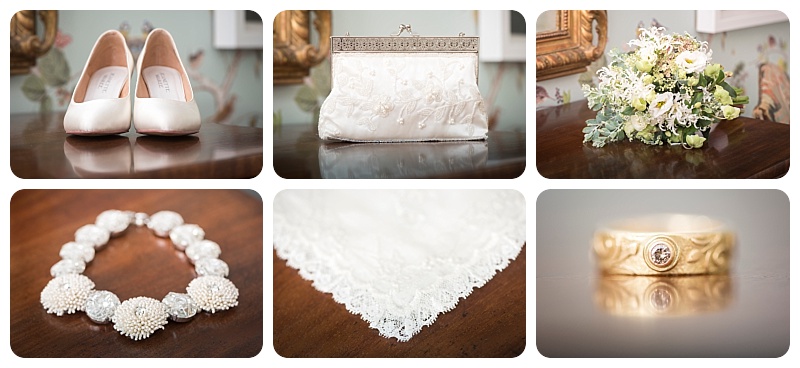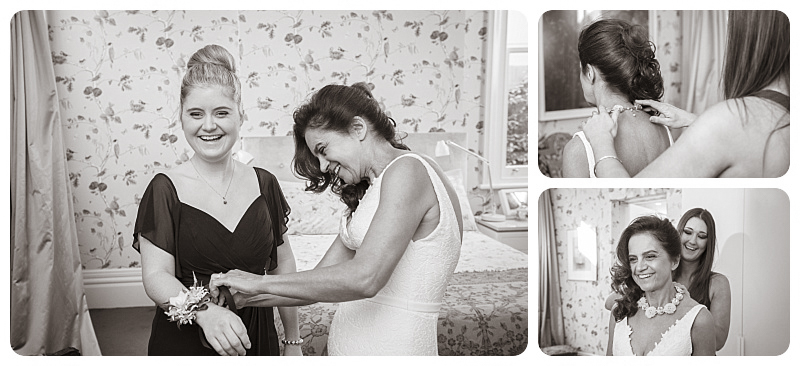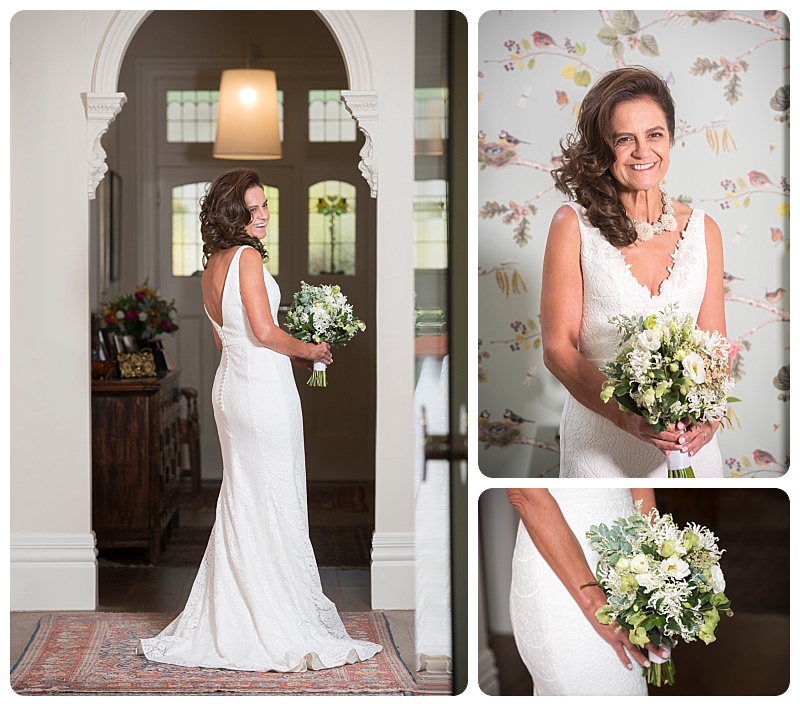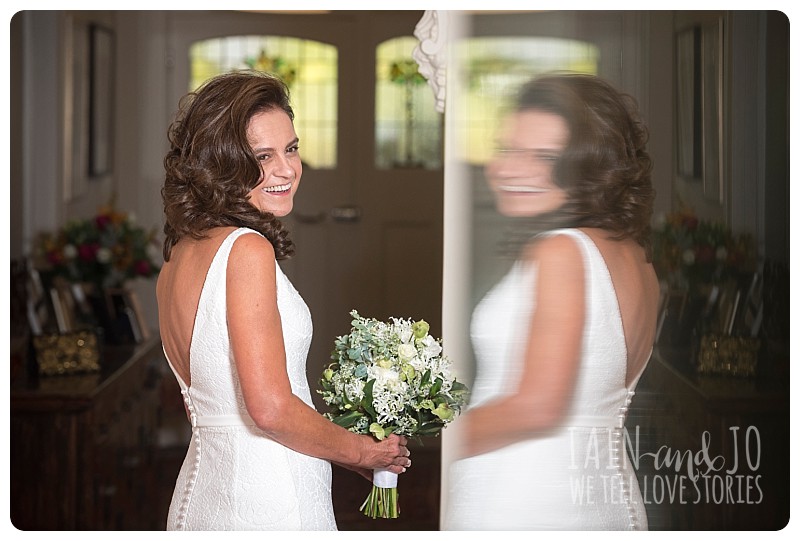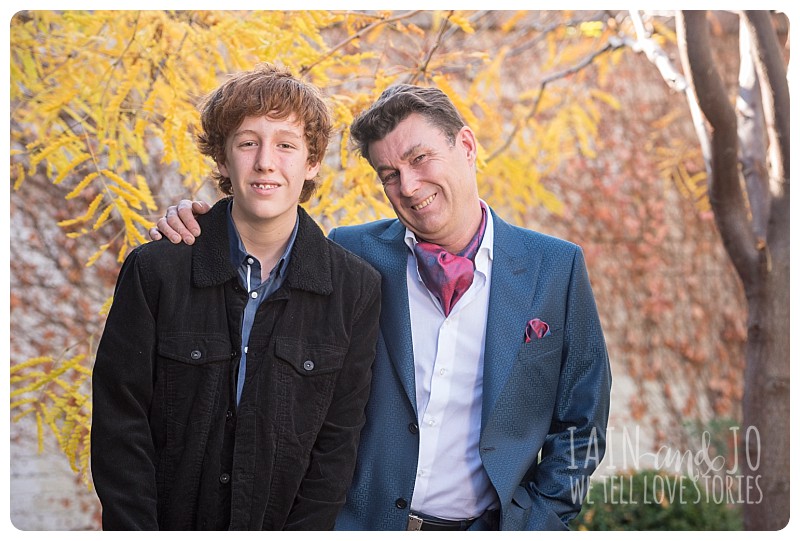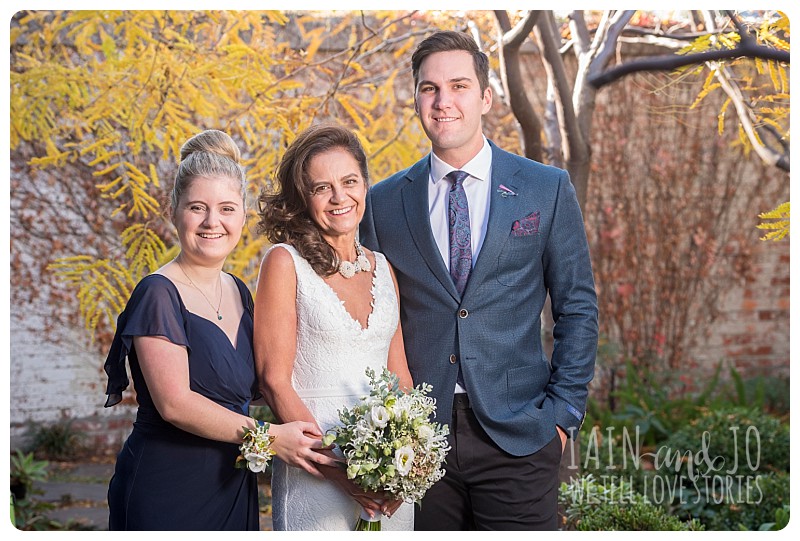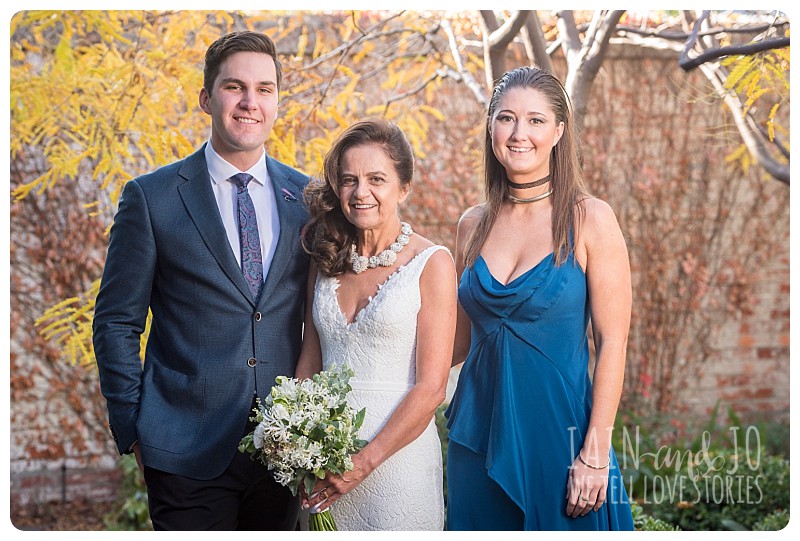 It's immediately clear that these two have a special bond and just adore each other.

"Tom bounces into my house and lights the dark corners of my life … I love his intellect, his looks and his sense of humour. There's also the way he treats my Mum, his artistic side, his appetite to learn more, his love of nature and all things botanic. I love his love of classical music, the blues, pop and other genres and his appreciation of everything I do for him – including and especially my cooking!"

Apparently, Tom cried the first time Catherine cooked for him. There was nothing wrong with the silken tofu salad with a wasabi passionfruit dressing, quite the opposite. Tom said, "is this what I am going to eat for the rest of my life?"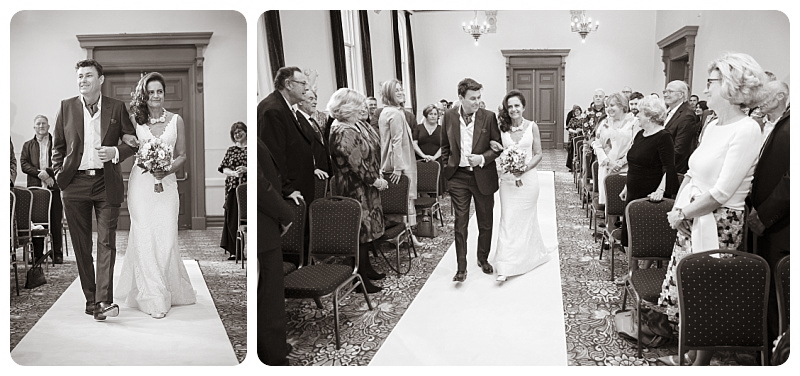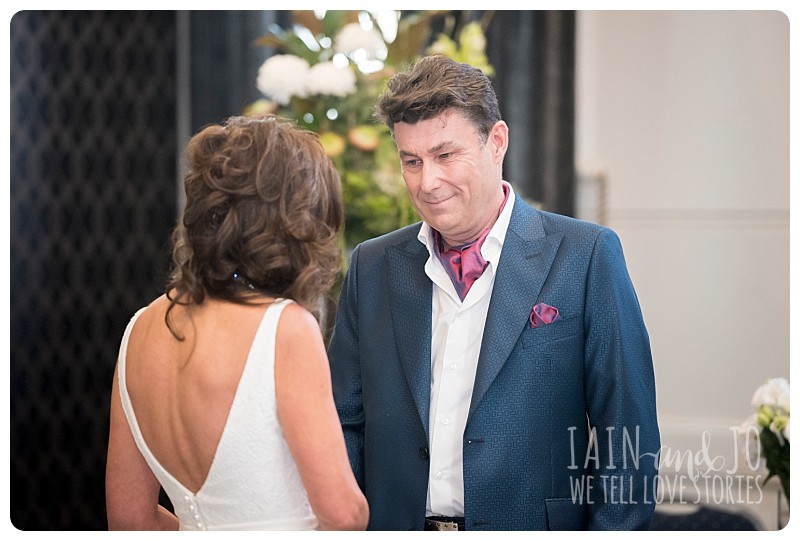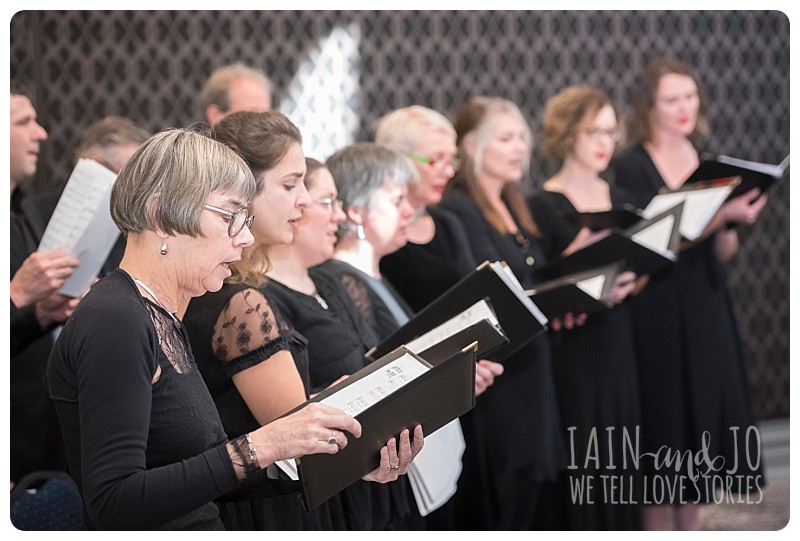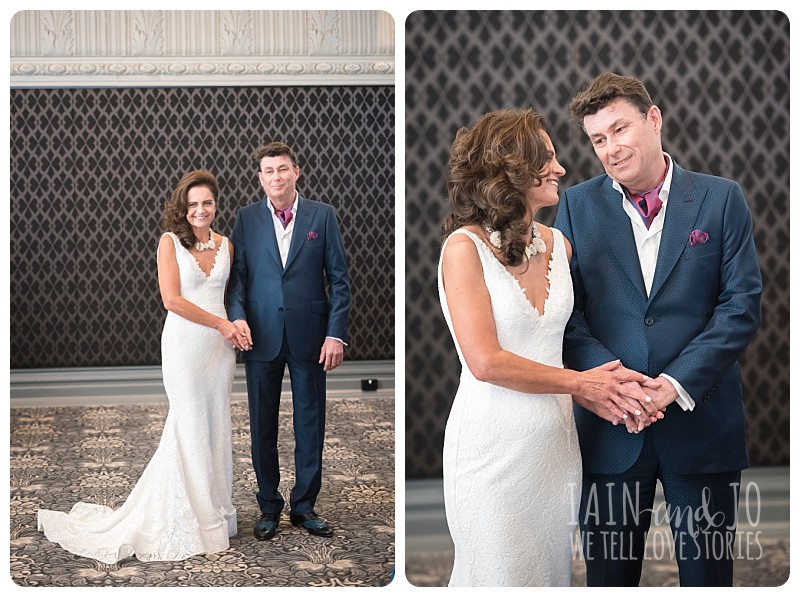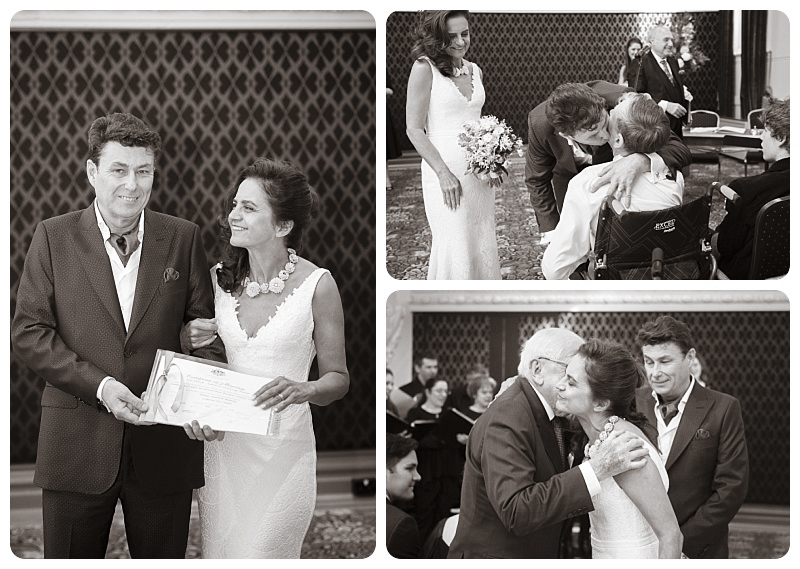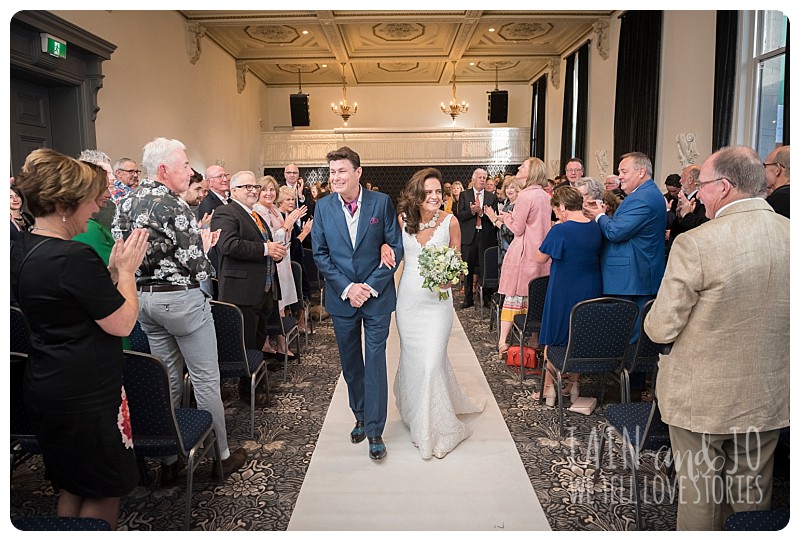 Their wedding day was one of those rare beautifully glorious later-Autumn days, so after their ceremony in the Chandelier Room at Hawthorn Town Hall, we headed up to the balcony for some photos. With the city skyline views and the golden light cast by the setting sun, we could have stayed for hours in such a stunning location, but the real party was yet to begin.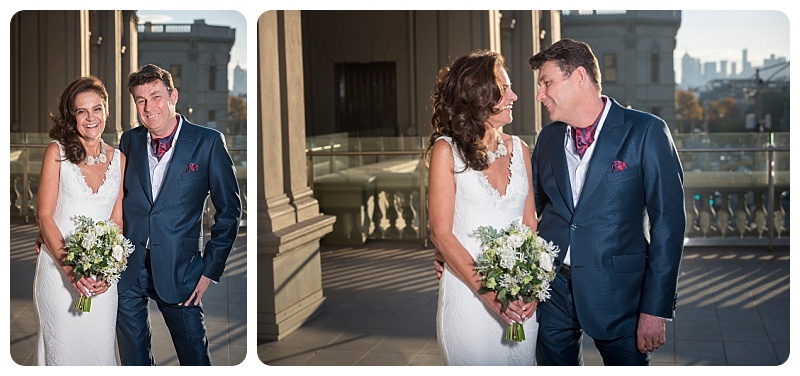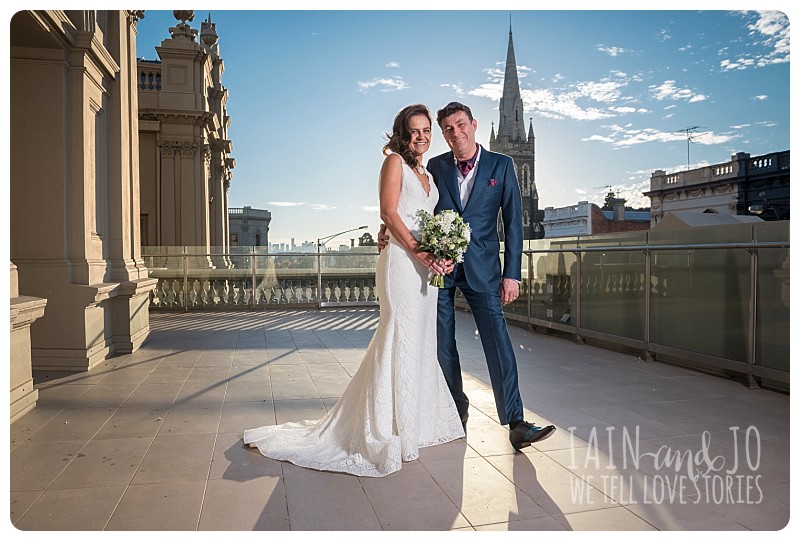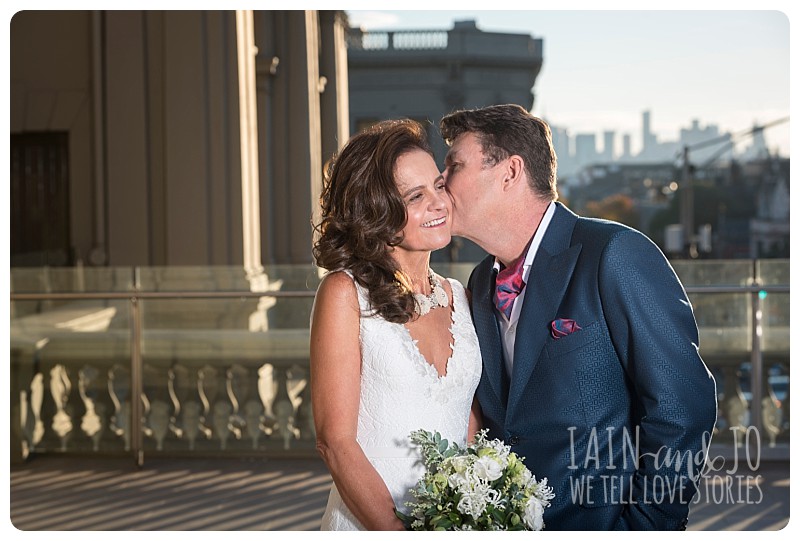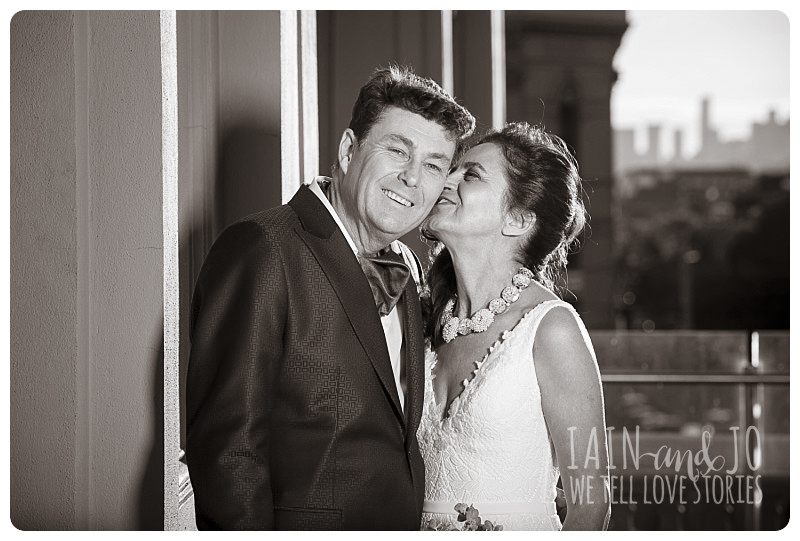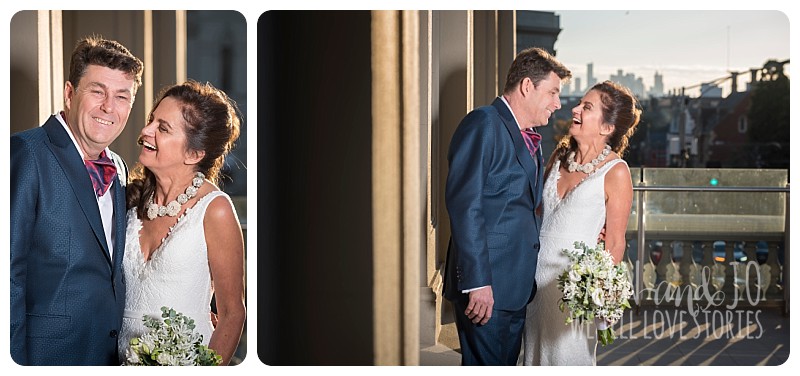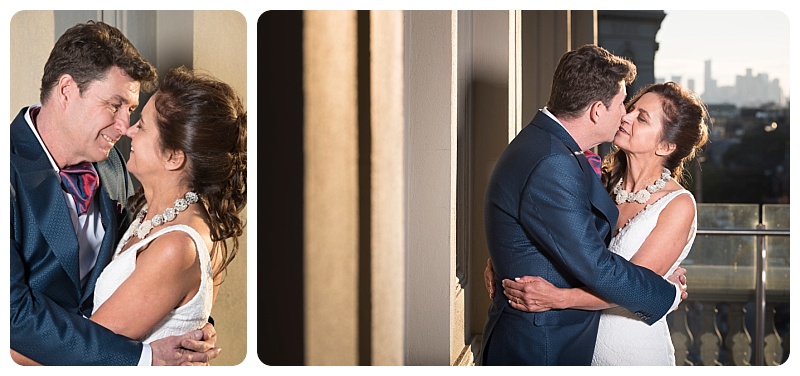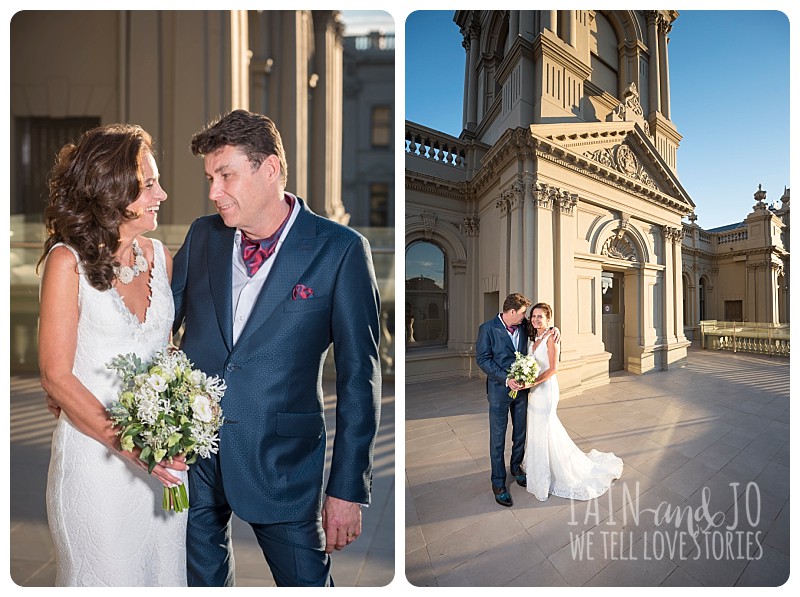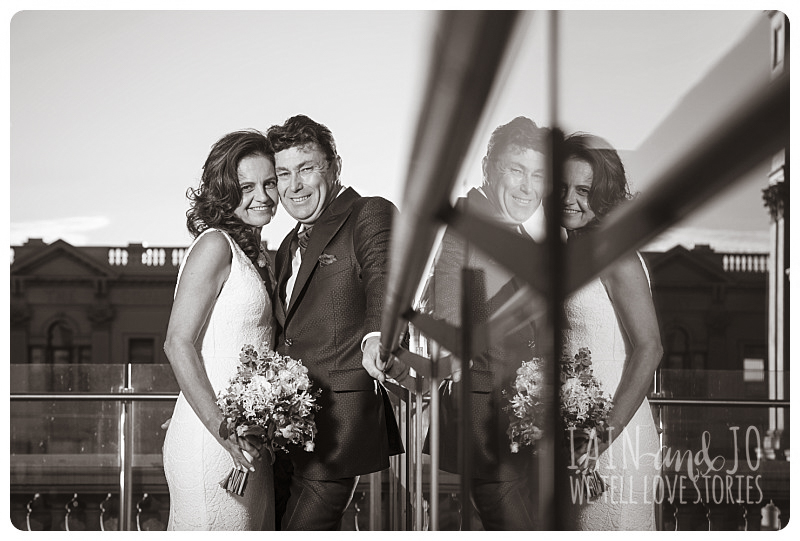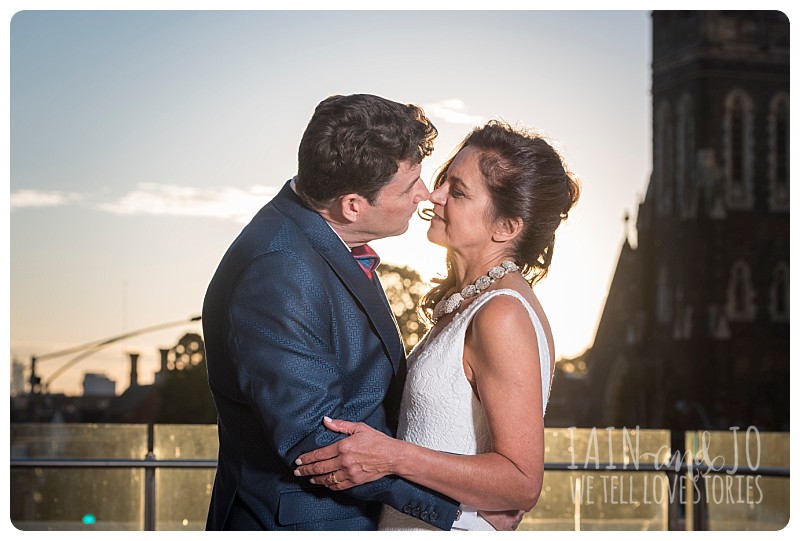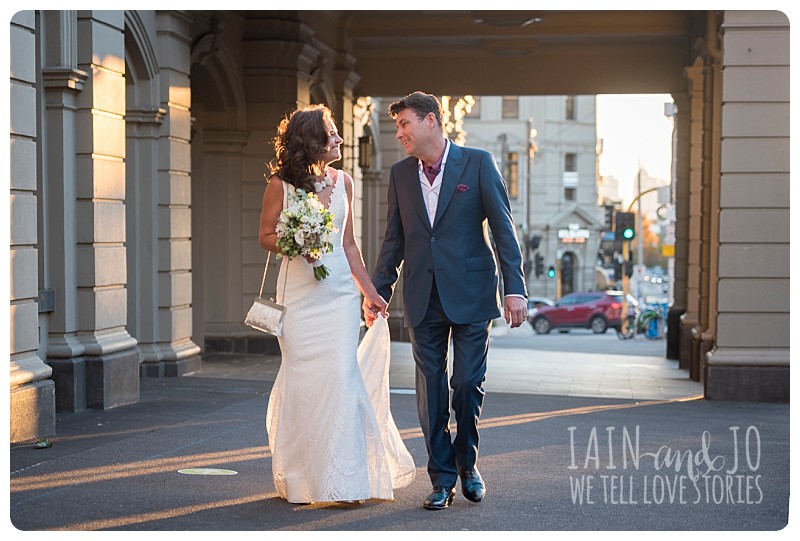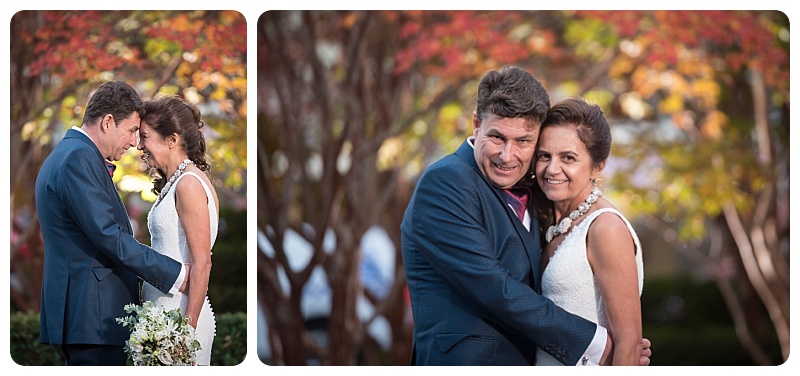 It was onto Leonda by the Yarra for a cocktail reception, with a surprise bagpipe welcome. But the highlight of the night was most definitely the speeches – there was laughs, tears and plenty of surprises.
Tom's son Atticus, 14, brought the house down with his roasting of his dad complete with spot-on impressions. While Catherine's children Alastair and Meredith went for the heartfelt angle, full of praise and gratitude for their "flawless mother" – I can only dream that my children will speak of me like that one day!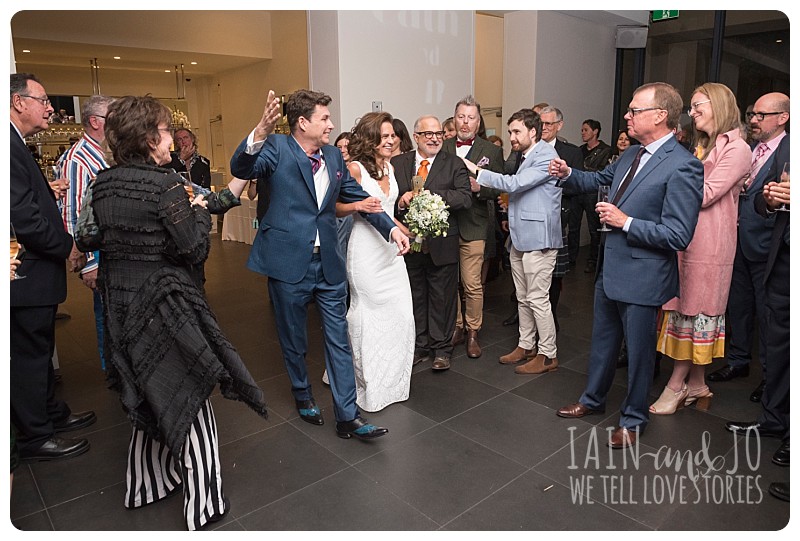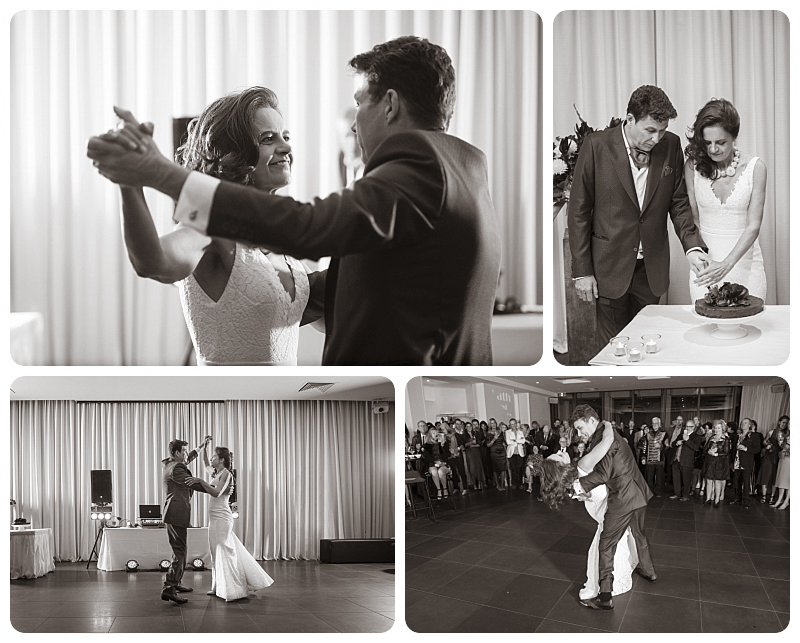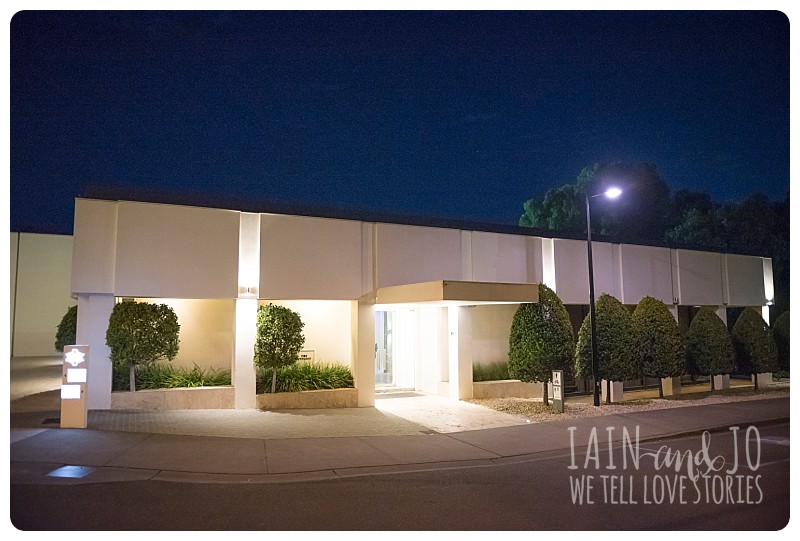 But the final joyous words from Tom summed it all up:
"I just married the greatest female prize in the history of the woman."

Catherine and Tom, your relationship might be unconventional but it's clear to everyone how happy you make each other. It was a pleasure to witness and capture so many happy memories for you to treasure always.
Catherine and Tom's Dream Team:
Ceremony: Hawthorn Town Hall | Reception: Leonda by the Yarra | Celebrant: Peter Christoff | Dress: Raffaele Ciuca | Tom's suit: Adriano Carbone Master Tailor | Tom's shoes: Roccos Handmade Shoes | Flowers: Say it with Flowers | Jewellery: Christine | Makeup artist: Jenny Papillo | Hair stylist: Crear by Max | Entertainment: The Melbourne Chamber Choir and Bruce Harrison | Bagpipes: Lachie McKenzie