Weddings can be an emotional day for everyone involved and that includes us! It's probably because of our 7-year-old daughter Amelia, but Iain definitely gets mushy when it comes to heartfelt father of the bride moments.
In honour of Fathers Day this Sunday, we've put together a selection of our favourite father-daughter moments…. give it 20 years and we'll have our own photo of Iain and Amelia to add to the collection!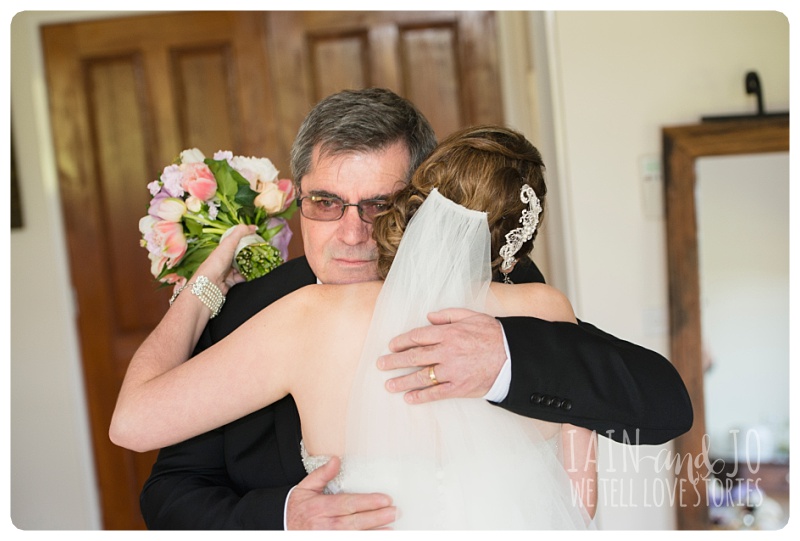 First Look
We kept Sarah's dad waiting outside the door while she was putting on her final touches in her suite at Immerse of the Yarra Valley. The sight that beheld him was obviously worth the wait as Paul was overcome with emotions when he first saw his darling daughter.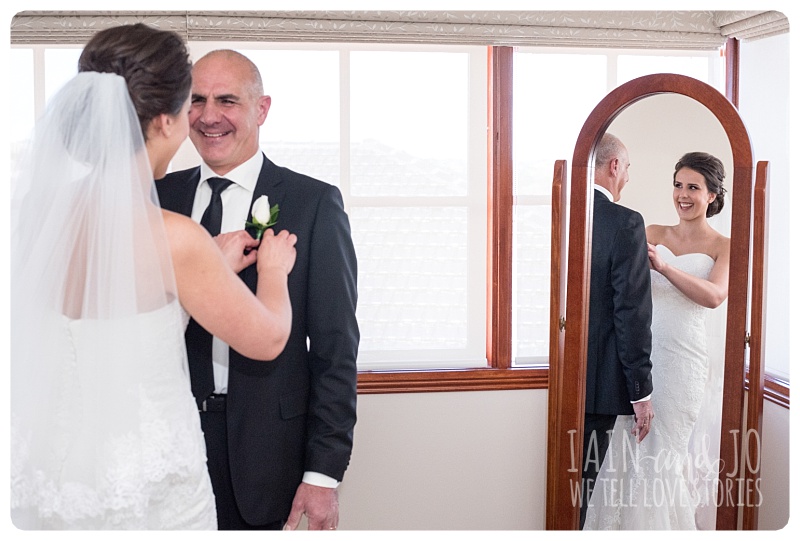 Let me fix that
Emotional, mushy moments aren't really Danielle's style – her wedding day to Paul was full of jokes, laughs and fun. And that's why we particularly love this pic of Danielle helping her dad with his flower as it definitely captures where she gets her cheeky grin from!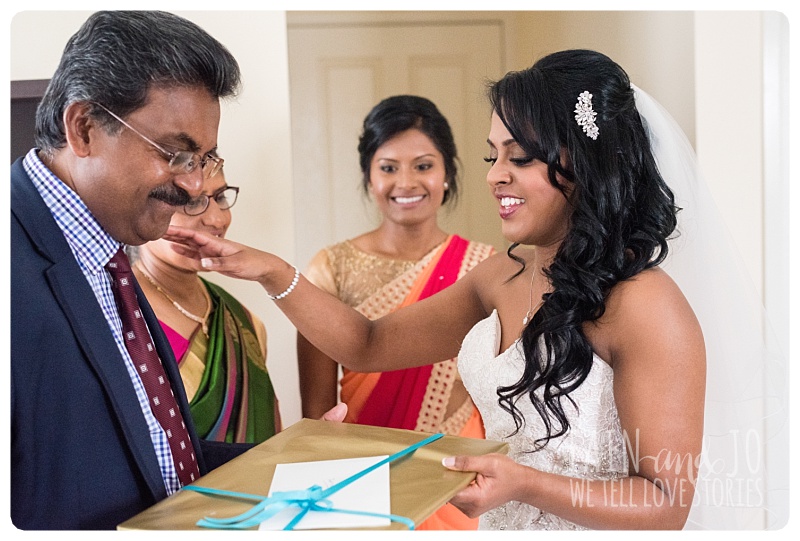 Art of giving
It can be difficult to express in words the gratitude and love you feel for your parents, so giving them a special gift on your wedding day is the perfect opportunity. Shiju went all out, getting hold of her parent's original wedding album in India, scanning the pages and creating a beautiful new book for them to enjoy in their Melbourne home.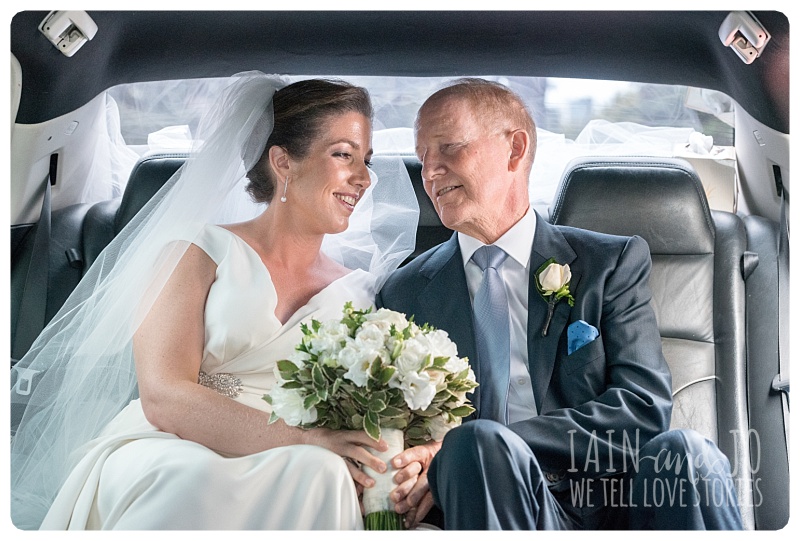 Soak in the moment
With all the planning that goes into a wedding day, we encourage all our couples to take a few deep breaths to soak it all in, whenever you can. One such opportunity is to take a few precious moments with your dad in your wedding car for a final pep talk and smile.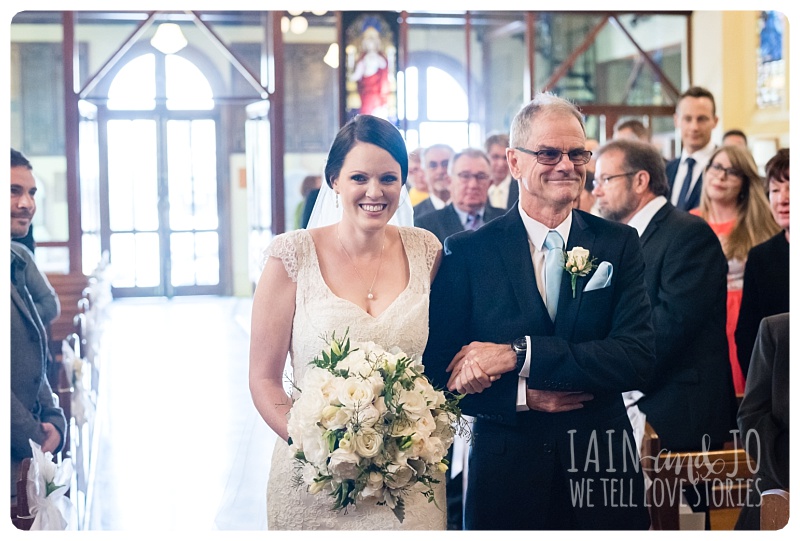 Take a walk
Walking their daughter down the aisle is a special moment for most fathers, but especially so for Jacinta's dad. Only seven months before the Melbourne wedding, Ted was extremely unwell and unable to use the left side of his body. Sitting in his Perth hospital bed, Ted said to his daughter "do you think I will get this leg working again?" But Jacinta had no doubt.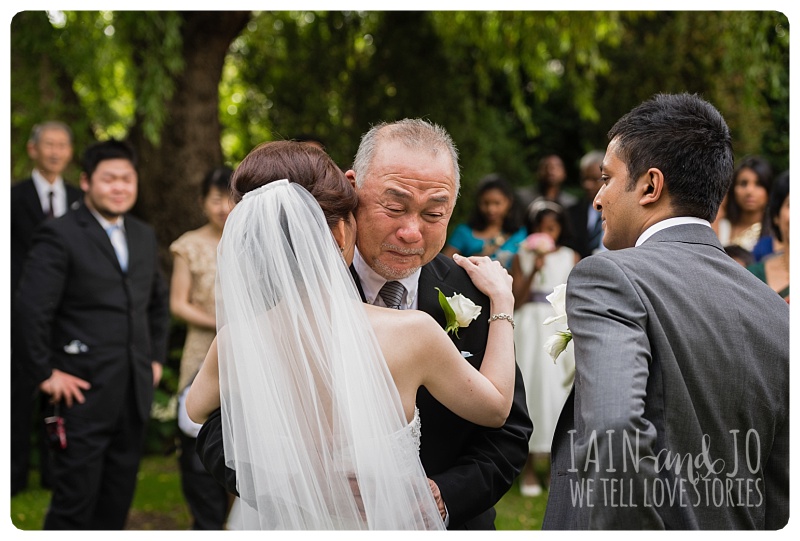 Let it go
Whoever said that Japanese were a reserved bunch, obviously never met Takae and her family. We haven't seen as many tears at a ceremony since our own wedding nearly 12 years ago. And the tears didn't stop flowing once the ceremony was over!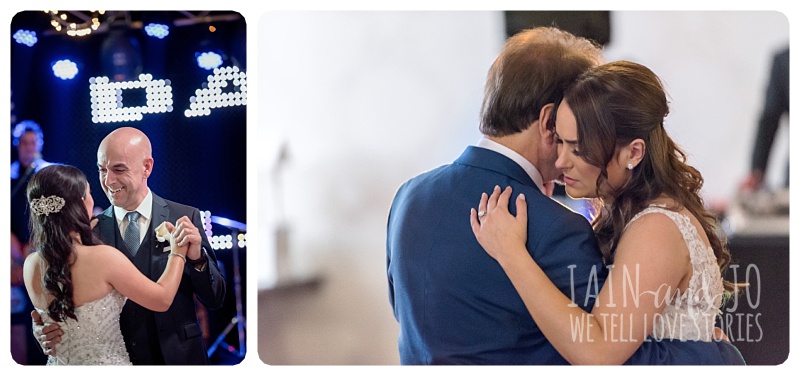 Let's Dance
Whether you do a formal father-daughter dance to a special song like Alyssa and Samantha did with their dads, or just a twirl around the dance floor, it's a really nice moment to spend with your dad on your wedding day.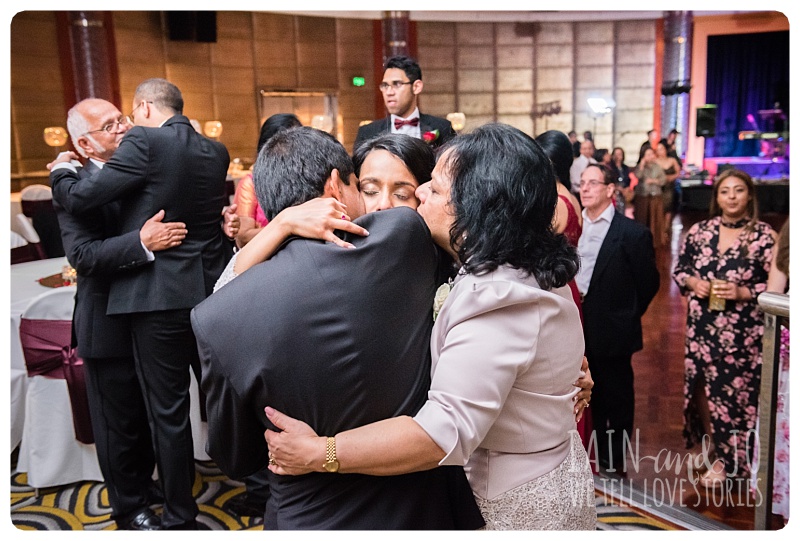 Last goodbye
Being an only child, Michelle is extremely close to her parents. It's one of the final photos of the day and we just love this photo as it shows the wonderful bond the three of them have as they allow the emotion of the day overwhelm them.

At the end of the day, it's not whether your dad laughs, cries or does both at the same time, that make a special father-daughter moment. It's about showing real emotion, gratitude and love – don't think about who is watching, whether it's being captured on camera or whether it will wreck your makeup, just let those emotions flow!