Emotions and nerves are out of control, this is the moment you have been waiting for and the culmination of months (or maybe years) of planning. It's safe to say that for most couples, seeing their loved one all dressed up for the first time, nervously walking up the aisle, is the highlight of their wedding day.
But there is no rule that says this moment has to be in a church or even during the ceremony for that matter. For some couples, the pressure of this moment is just too much or too private to be shared under the sharp gaze of all your family and friends. If you're nodding your head right now, 'first look photos' are a perfect option. You still get to experience the special moment of seeing each other for the first time, minus all the guests! You can cry, you can laugh, you can even not cry if you want – you can just gaze at each other without the pressure to perform or react in a certain way.
Having the first look photos before your ceremony means you can go into the official part of your wedding day as a team, without pressure or nerves. While you're not officially 'married' yet, you will have the chance to say things to each other that perhaps you aren't willing to share out loud with all your guests.

Another reason couples choose first look photos is for practicality. If your schedule doesn't allow for at least an hour for your on-location shoot, or you'd like to spend more time with your family and friends after the ceremony, first look and on-location photos before your ceremony are a great idea.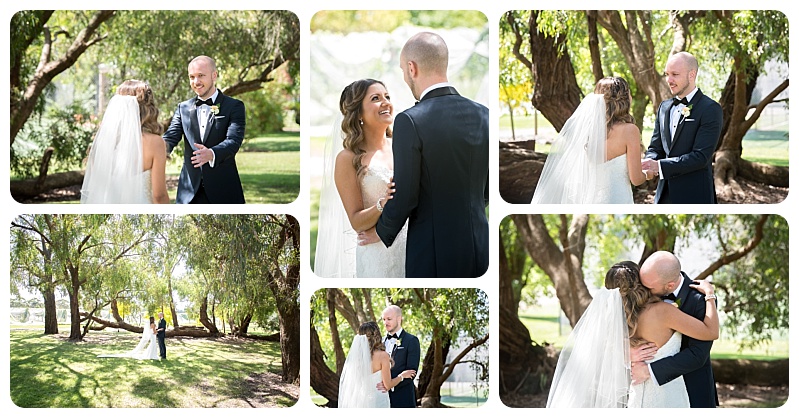 Just because you haven't tied the knot yet, it doesn't mean your moment can't be beautiful and emotional. Take Taryn and Ben for example, who chose to take photos before their ceremony in order to spend more time with their guests. Together we planned a first look during the photo shoot at St Kilda Botanic Gardens. While they were happy to indulge us, I think they were genuinely surprised with the depth of emotion that overwhelmed them both in that special moment when Ben turned around to see his stunning bride. It definitely brought some of the bridesmaids to tears :)
We love photographing first looks and know from experience there are a few key tips to make sure you don't miss that special moment: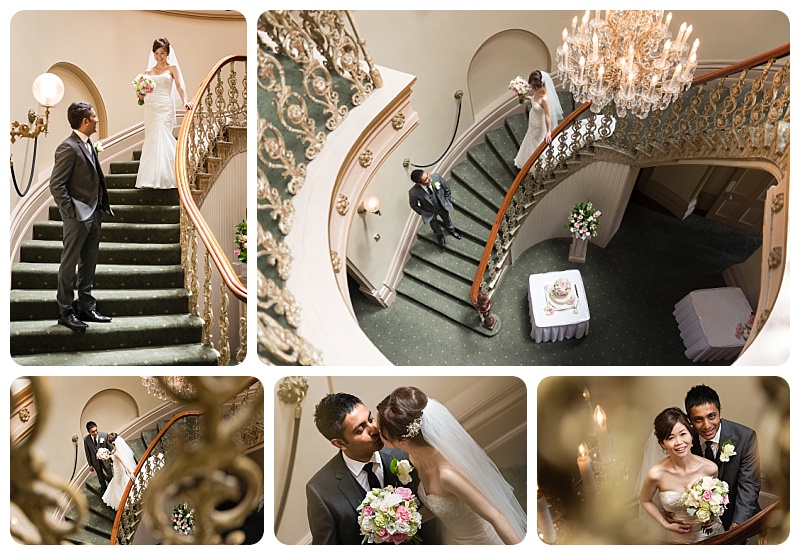 1. Make a plan
Schedule your first look and on-location photos to finish at least one hour before the start of your ceremony so you can travel back to your room for refreshments and get any hair and makeup touch-ups you might need. This is especially important if you are taking photos at your ceremony location, so you make a speedy, yet graceful exit before the eager-beaver early guests start arriving.

2. Keep it real
While we will create a space and time for the first look to happen, it's important that the moment is not too choreographed and is allowed to happen naturally. We won't tell you want to do with your hands or what to say to each other so you won't worry about the camera. Just focus on each other and enjoy the private moment.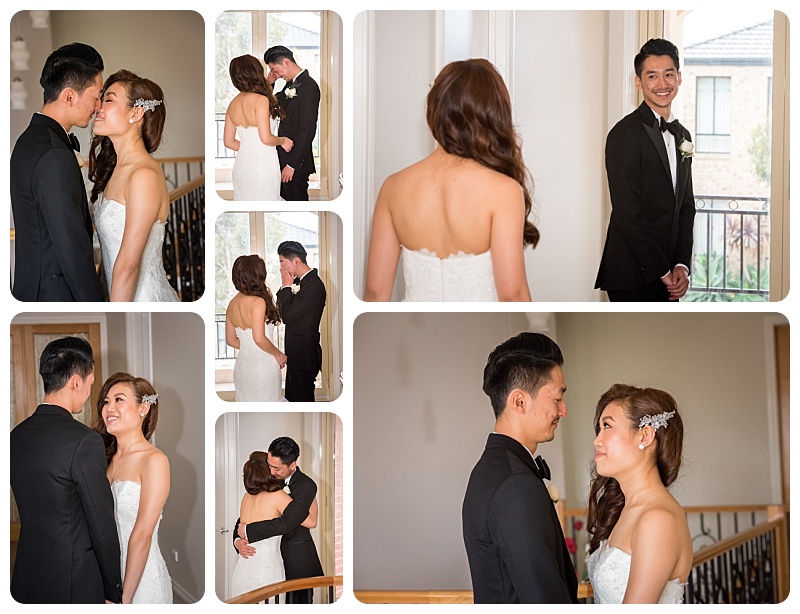 3. Location, location
Plan with your photographer the exact location of the first look moment and the logistics. Working with our couples, we always choose a private spot that is in beautiful light where the groom can't see the bride arrive. Jo will guide the bride into position and then once you're ready, you can give the signal for your groom-to-be to turn around and see you for the first time.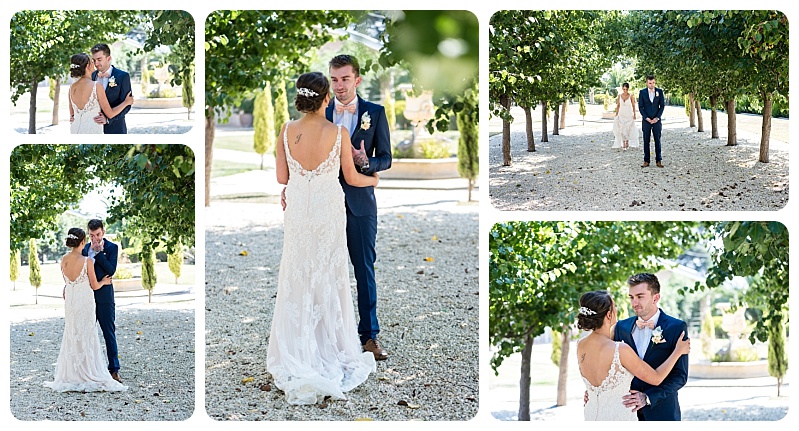 4. No onlookers
If your bridal party will be present at the first look photos, we will ask them to stay in the car or well away for at least 10-15 minutes so you can focus just on each other without distraction and wolf-whistles!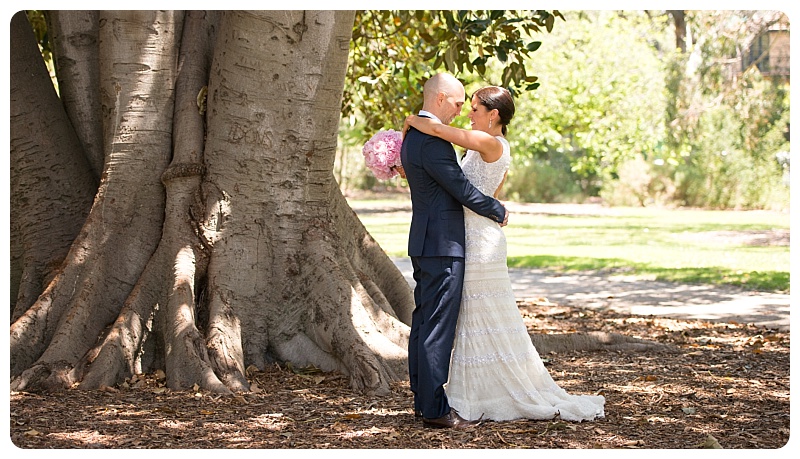 5. Show your emotion
A first look is a really special moment that not all couples get, so make the most of the opportunity to show your emotion to each other. If you think you'll become tongue-tied in the moment, it's a great idea to write and say personal vows to each other and only the two of you can hear. We've even had a groom perform and record a song, which he played to her on an iPod.