Why is it that buying presents for your loved one is just so hard?
We've all done it. Every year you swear you'll be more organised, but before you realise it there's just days (or hours!) to go and you still don't have a present that you're proud of. Vouchers are just so boring. There's no time to organise something online and definitely no time to wander aimlessly around a shopping centre. But there is time to go to the supermarket during your lunch break!
One of my best presents to Iain was born out of this very predicament and it was a massive hit. To be successful, supermarket presents require two non-negotiable steps:
buy something meaningful

put it all into a nice box (even a shoe box wrapped in a ribbon would do!)
Here's five of the best gifts you can get from the supermarket: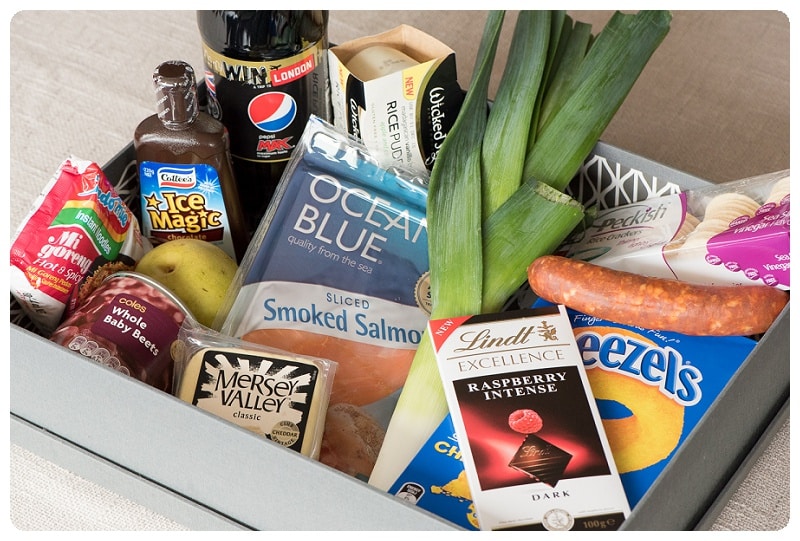 1 A few of my favourite things
My present to Iain was a hamper of all his favourite things: a leek, chorizo, rice pudding, pepsi max, smoked salmon, cheesels, a nashi pear, ice magic. All extremely random (and yes, he is a bit strange) but so much fun to put together and it was all consumed within the day!
2 Cook like a Master Chef
A cooking magazine with a recipe marked and all the ingredients for a delicious dinner at home. Think something special like salmon or a nice steak and don't forget dessert. Add a nice bottle of wine or some special imported beers for extra brownie points
3 Ready-made date night
A Gold Class movie voucher, a packet of malteasers and a bag of twisties for a ready-made Date Night
4 Pamper me please
One for the girls: a pamper pack of good quality skin creams, hair products and make-up – either take a quick photo of her bathroom counter at home for reference or just pick the most expensive :)
5 Eat out at home
Is there a cuisine that he particularly likes? Head to that section and stock up. Say Indian, you could get pappadums, a few different curry pastes, spices, basmati rice, ghee and naan bread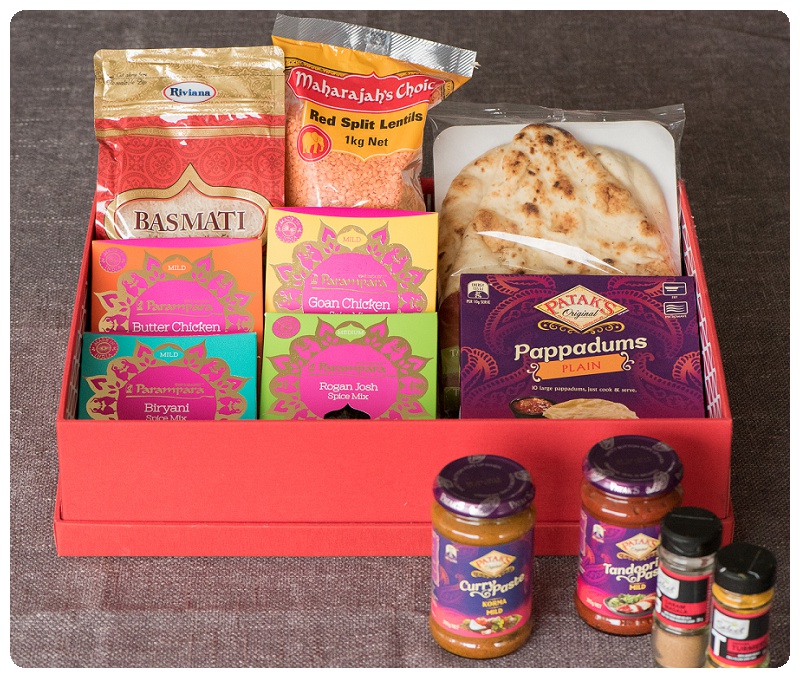 What's the best present you ever bought or received from the supermarket? Share with us on our Facebook page