Are you considering booking your wedding at Immerse Winery in the Yarra Valley? Firstly, yay! You're just about to make a wonderful choice. When it comes to Yarra Valley weddings, Immerse is really the perfect spot. There's the beautiful grounds and vineyards, onsite chapel with a stunning view, fantastic food, generous dance floor and then to top it off, onsite accommodation so your guests can really let their hair down.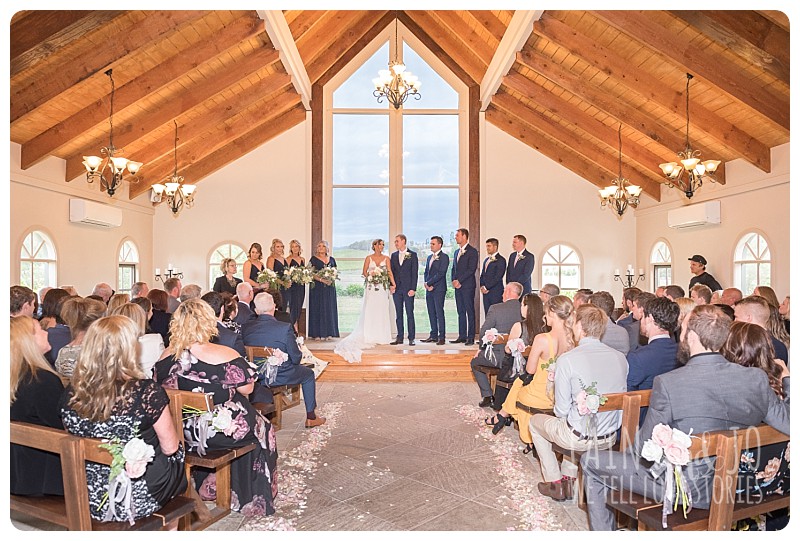 We've photographed quite a few weddings at Immerse recently and it's starting to feel like our second home! We love returning to the venue as we know we are guaranteed beautiful photography locations and all just within a short stroll. Here's some of our favourite spots around the venue:
1. Bridal suite
When some reception venues promise a 'bridal suite' they sometimes really mean a small room with barely enough space for one person to get ready, let alone an entire bridal party. You're in luck at Immerse, the bridal suite is a decent size and has lots of beautiful natural light – a dream for makeup and hair artists.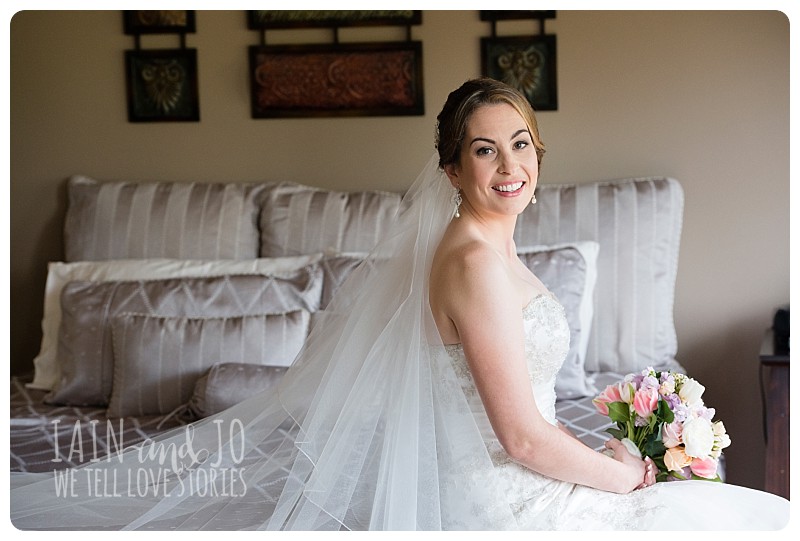 2. In the vineyards
Obviously, the best part of having a wedding at a winery is getting to take some photos in the vineyards! Let your photographer guide you in choosing the best ones on the day because a lot depends on the time of year and time of day – but there are numerous options literally metres from the chapel, so you won't have to walk far.

3. Bridge
If you're wandering around to take photos, this cute little bridge is a nice place to stop and adds a little variety to your photos. Being small means your photographer can get shots from all angles, while you guys take some time out for a sneaky smooch.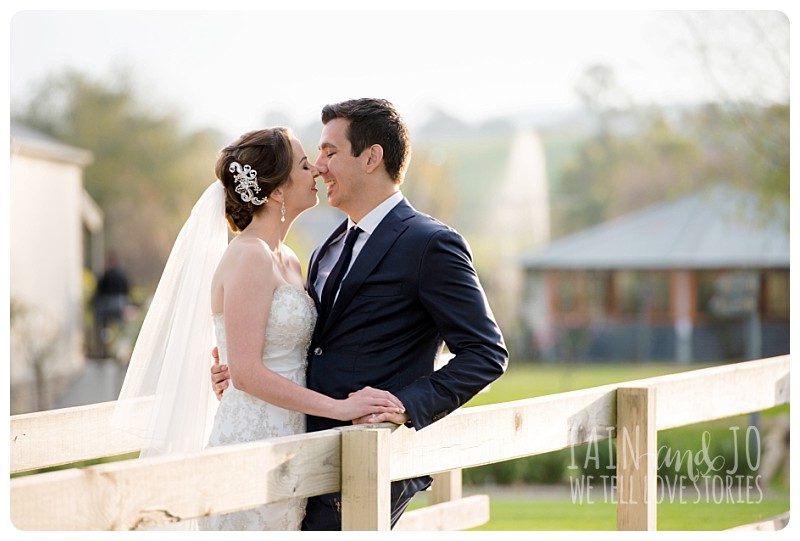 4. In the field
Once you're across the little bridge, it's a short walk to a field with spectacular Valley views. If you've got some special cars that you'd like photos with (like these guys), this is a great spot – so ask your chauffeur to set the cars up for you ahead of time.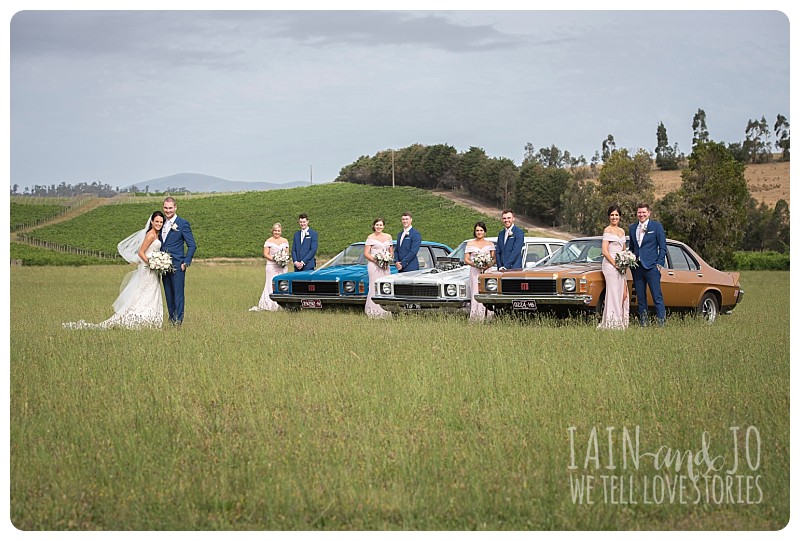 5. Row of trees
Near the reception entrance is a beautiful row of trees that seem to have been custom planted for photographs! I'm not sure about that, but it is a beautiful backdrop and opportunity to rope in some veil tosser volunteers to capture a stunning veil shot.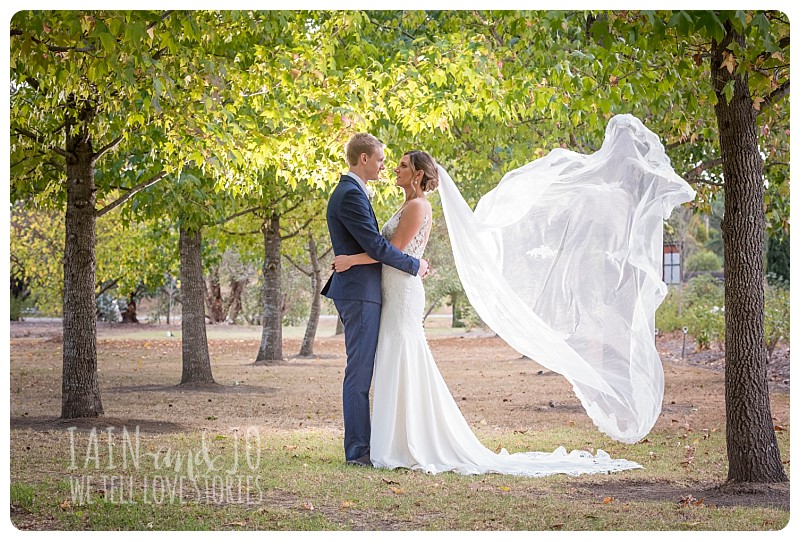 6. Down by the lake
A little further walk if you've got time is a cute little lake, which can be great for some different backdrops. Although you do have to walk over a slightly rickety bridge to get there, we think it's worth the effort!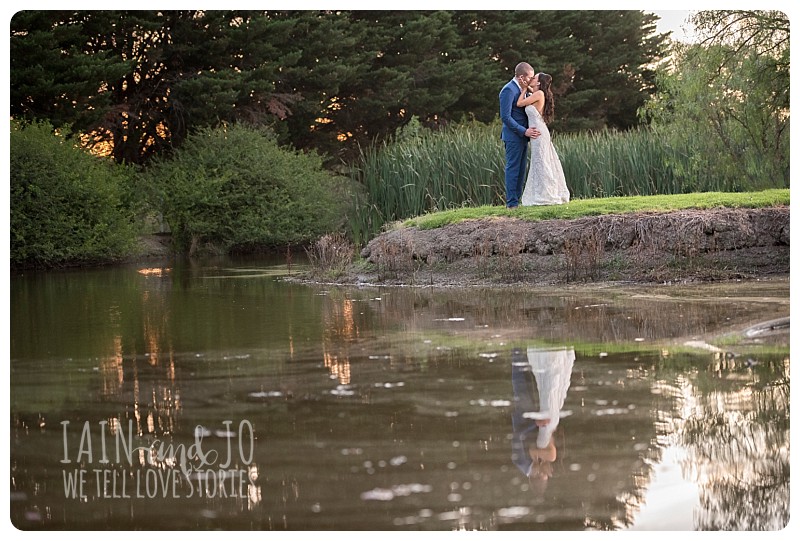 7. Love swing
Installed by Immerse a few years ago, the love swing is a perfect little spot to take a moment away from your bridal party for some private shots – and rest your feet at the same time! Depending of the time of year, you might be lucky enough to be surrounded by beautiful roses in bloom.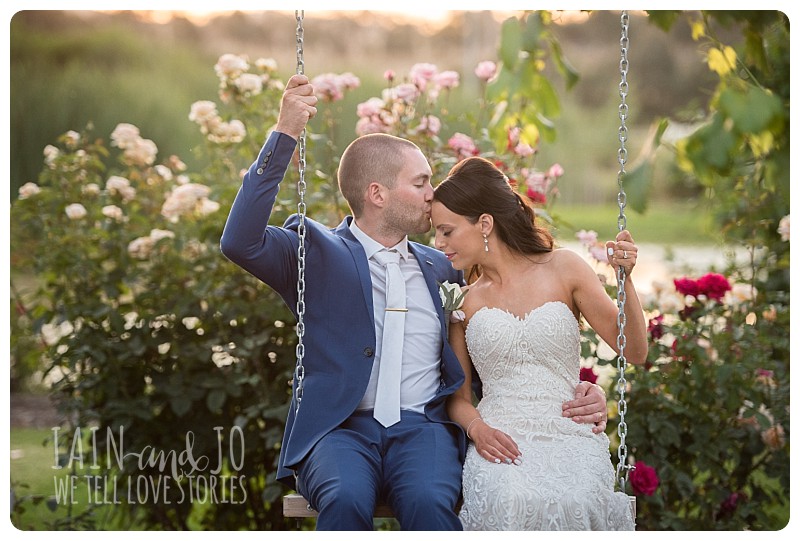 8. Take a walk
Yes, there are specific 'photo spots' but more than not, we find the best photos come from taking a walk around the grounds with an open mind to see what looks good on the day. A good photographer will have an eye for detail and spot locations you wouldn't ever imagine.

9. Courtyard at night
We always recommend that our couples schedule some time during the reception (immediately after mains is usually perfect) to duck out and take some sunset or night shots. With the chaos of the day, it's difficult sometimes to get some alone time to really soak up the day and enjoy the moment. And if there are guests in the courtyard, we can easily shoo them out!