Basketball, tigers, dolphins and shopping. These are a few of Kate's favourite things. Tigers seems like the most difficult wish to arrange for a surprise wedding proposal but thanks to a family connection, Cory organised a behind-the-scenes milk feeding session at the Melbourne Zoo: "All of a sudden the two zoo keepers walked off and Cory proposed right in front of the tigers, it was so sweet."
Six months later, the couple married in front of their family, friends and Kate's entire prep class in a touching ceremony at Doyles Bridge Hotel in Mordialloc. The ceremony was officiated by Kate's aunt and celebrant Sandra Krick, who wasn't the only one to struggle with her emotions as Kate's father Rod walked her down the aisle.
During the ceremony Kate and Cory shared what they love about each other: "Kate has such a positive outlook, a great sense of humour and beautiful smile. She has a very kind hearted nature which is why she is such a great teacher." And from Kate herself: "Cory always makes me laugh with his dad jokes. I love the way my head fits perfectly into his shoulders; he is the perfect height for me."
After some spectacular sunset photos at Mordialloc beach with their fun bridal party, we all headed back to Doyles for a rollicking reception. Having spent a good chunk of their eight-year relationship on a nightclub dance floor, music was very important to Kate and Cory and Arosh from WooHa DJs had the dance floor full all night.
Kate and Cory, best of luck for a wonderful life together, we feel so privileged to be a part of your special day and get to meet all your family and friends.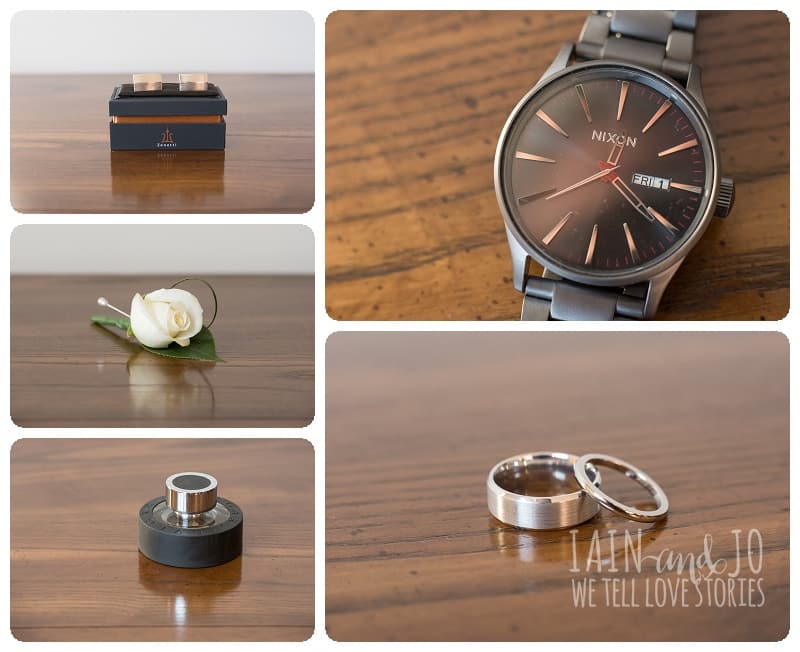 … and what could be more symbolic of the Miller and Foster families joining in marriage but the mixing of two beers. The families are far nicer than their namesake beers though – let's just hope nobody literally mixed Miller Draft with Fosters – eew!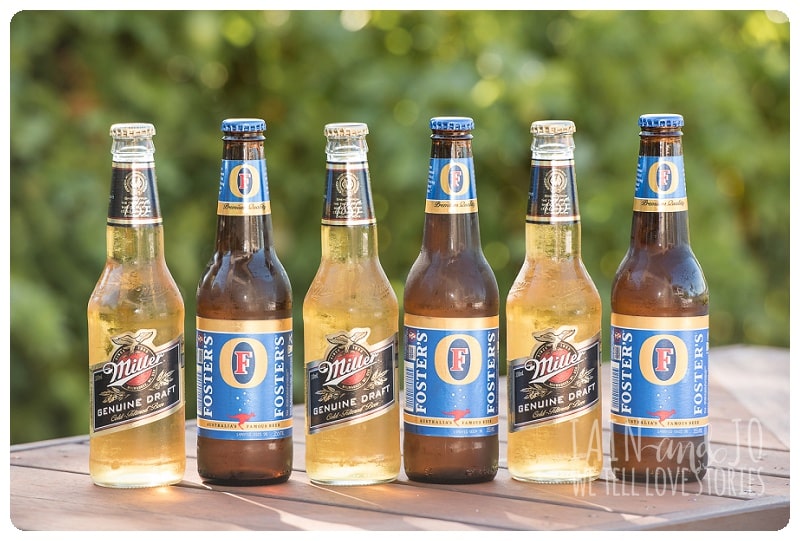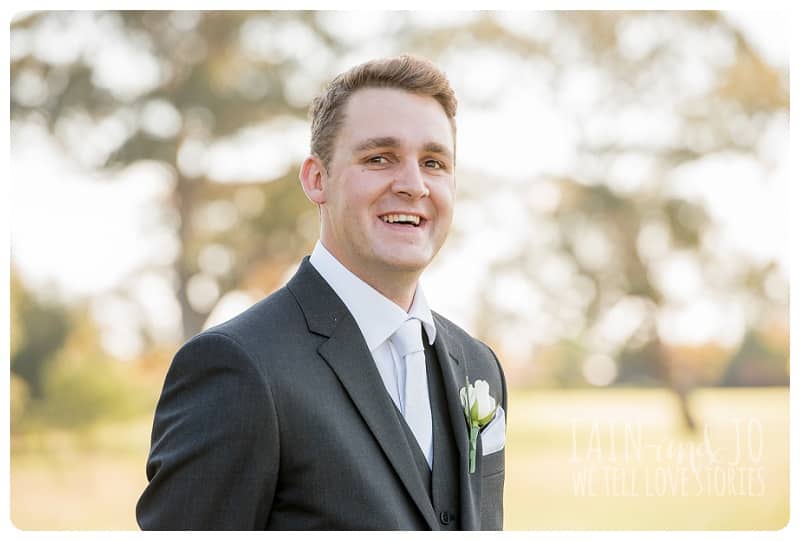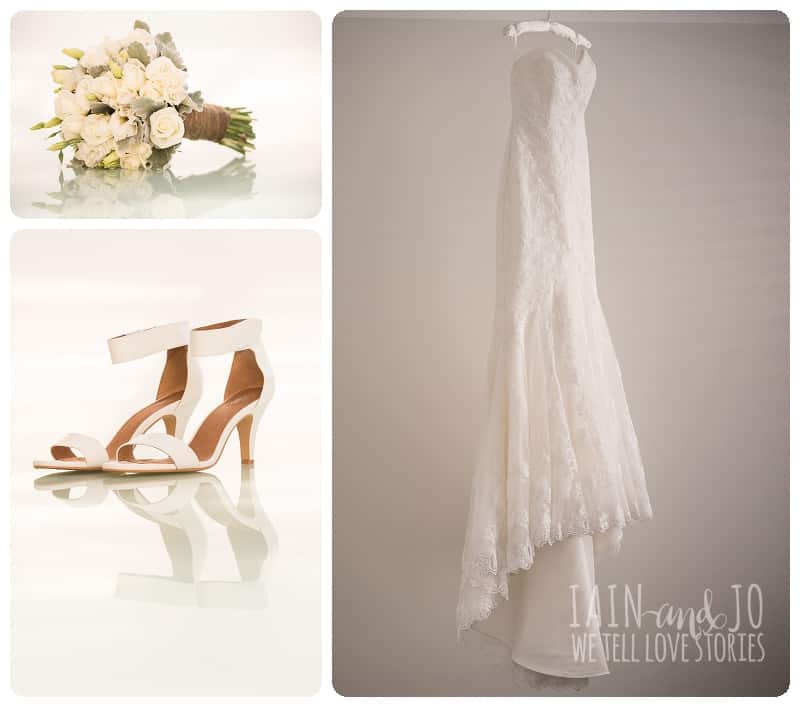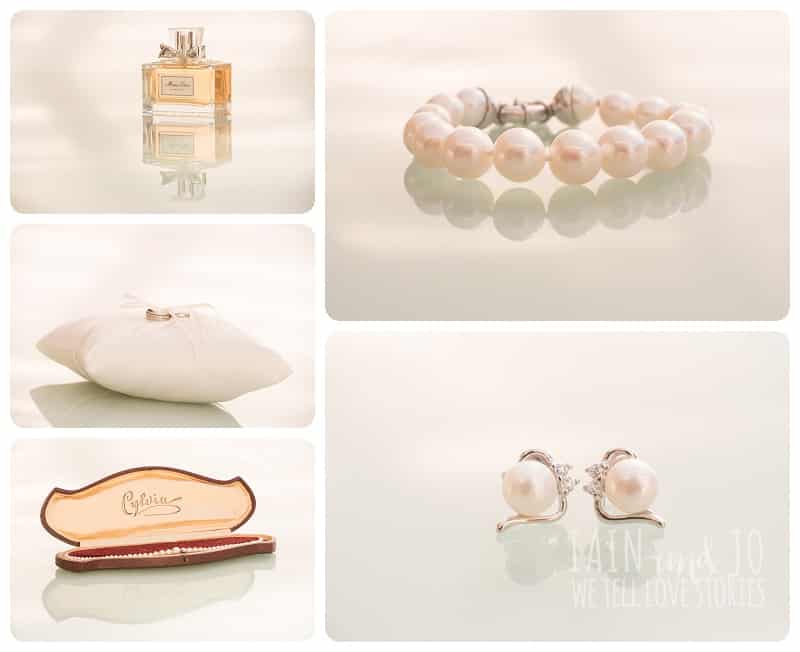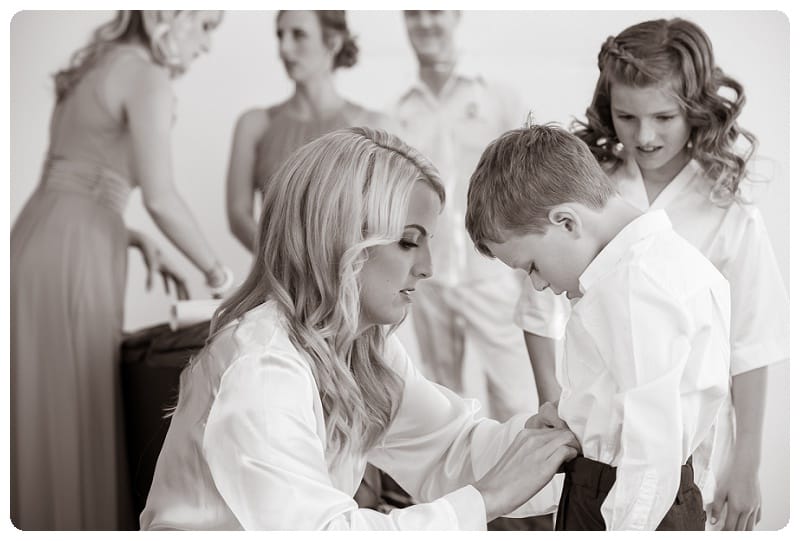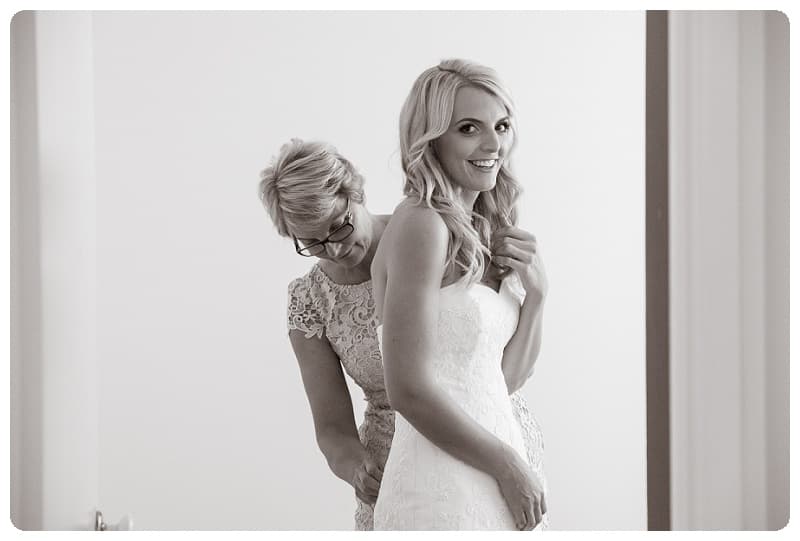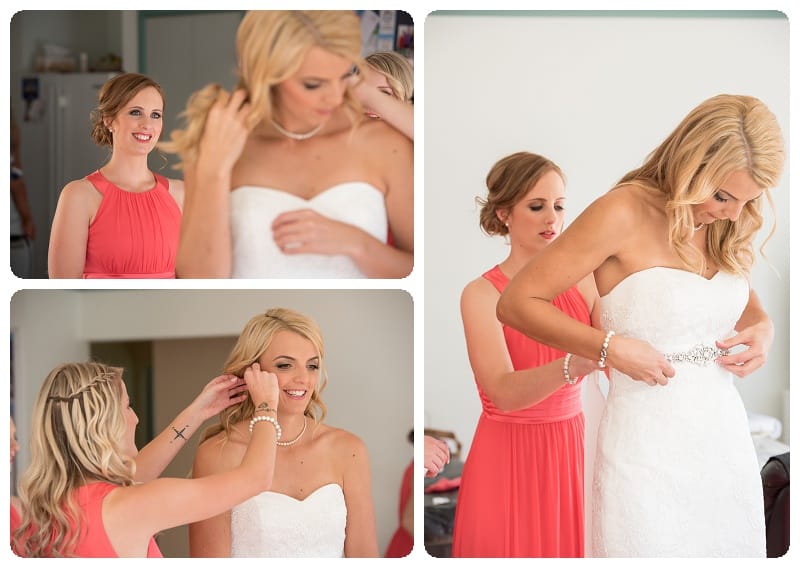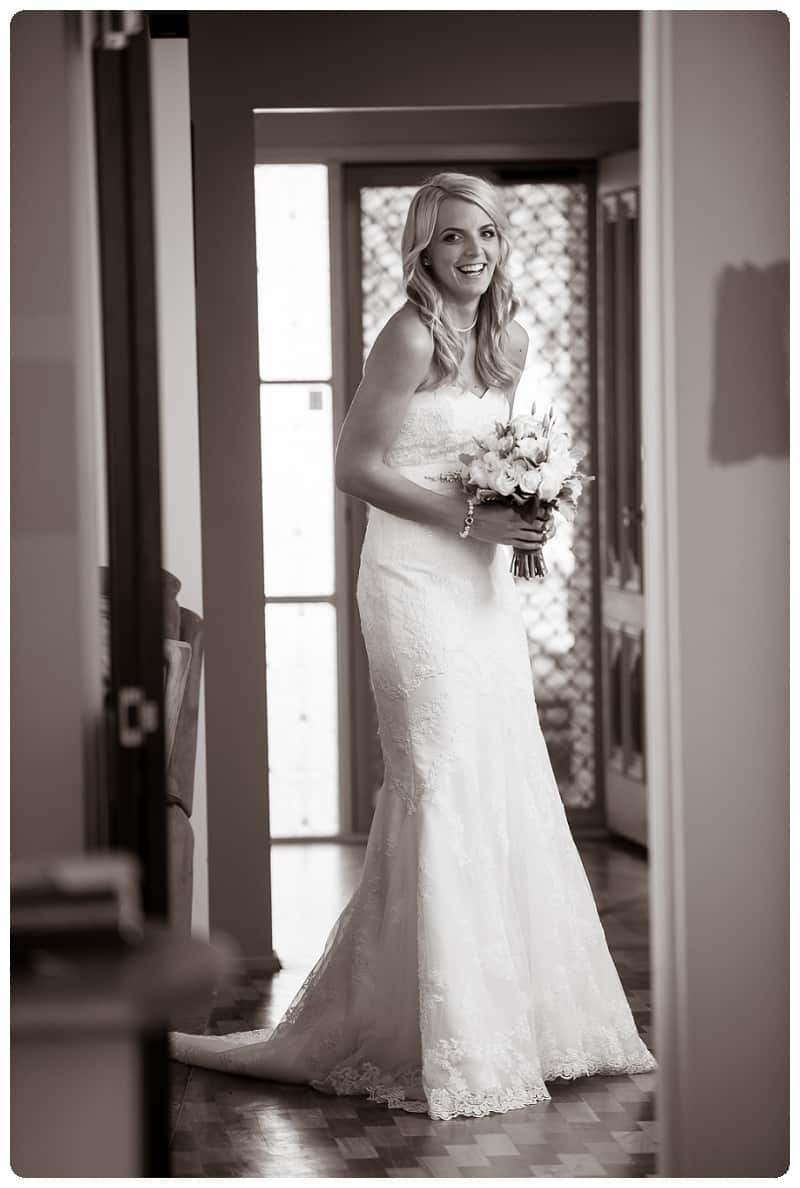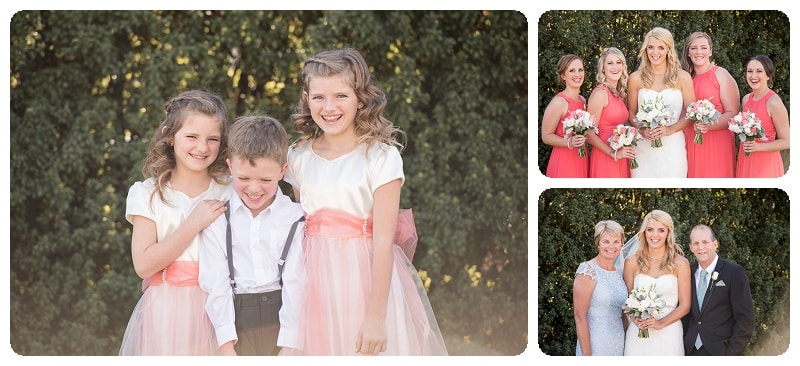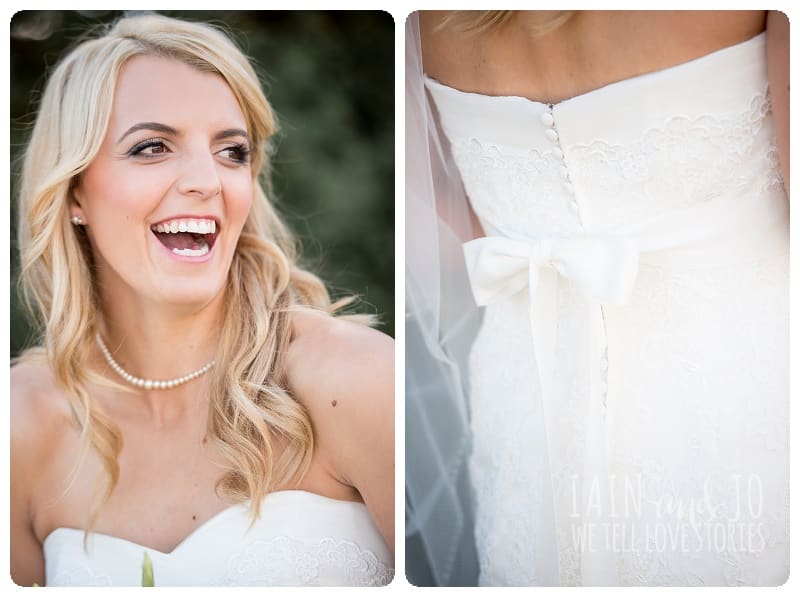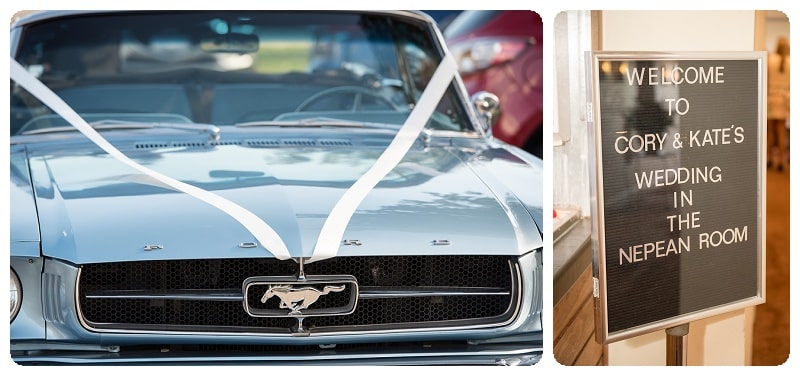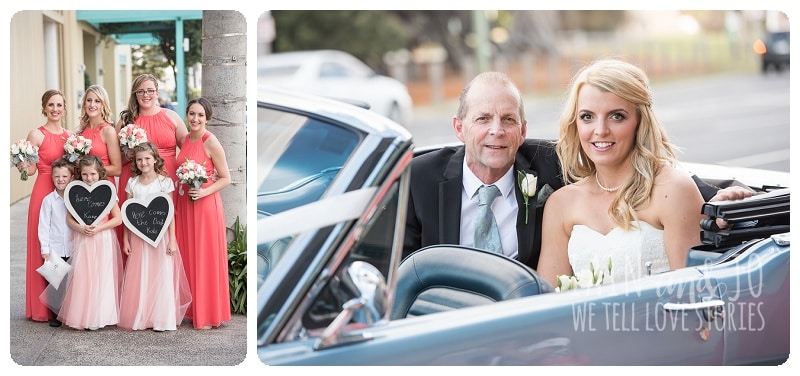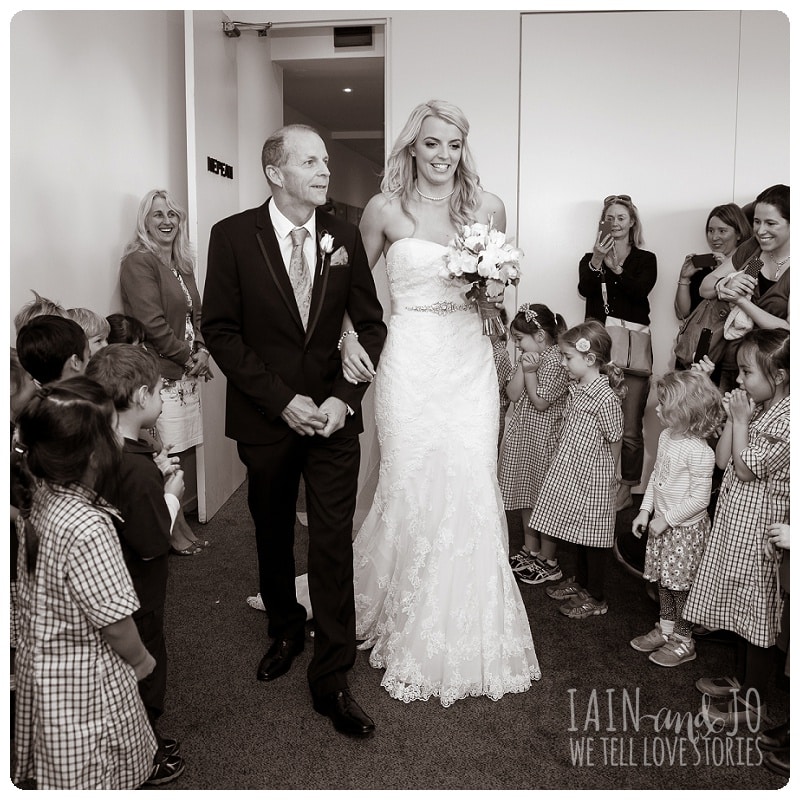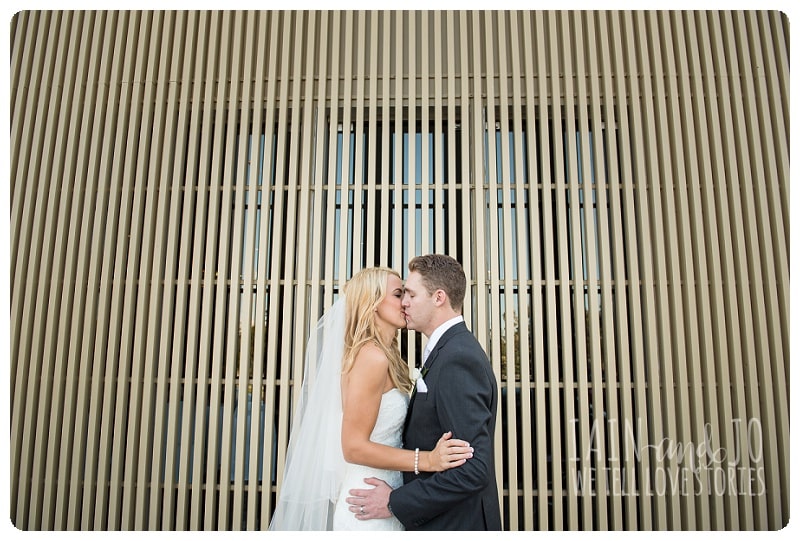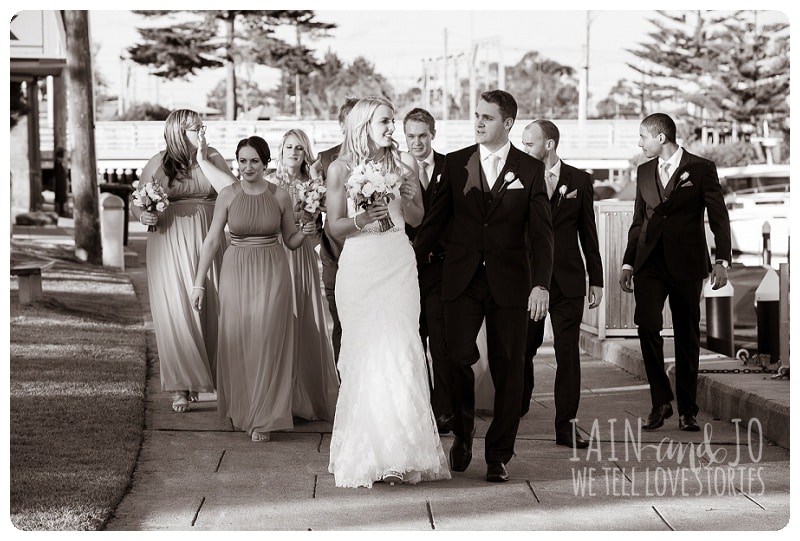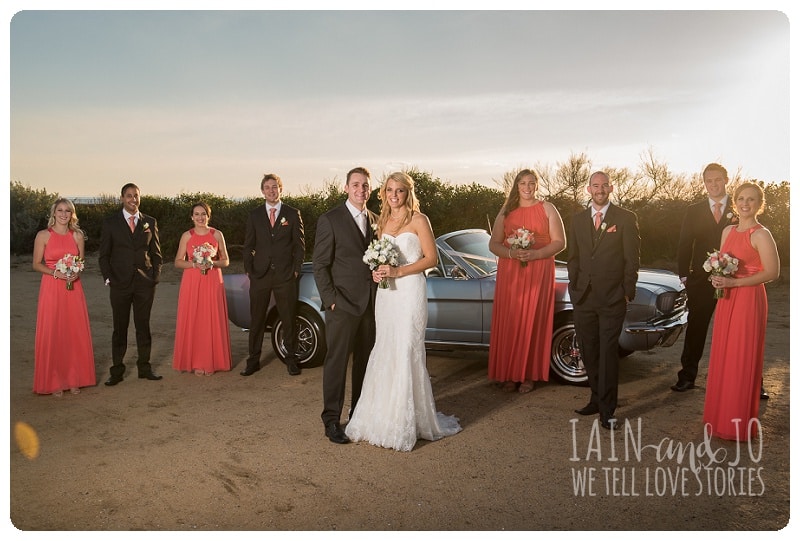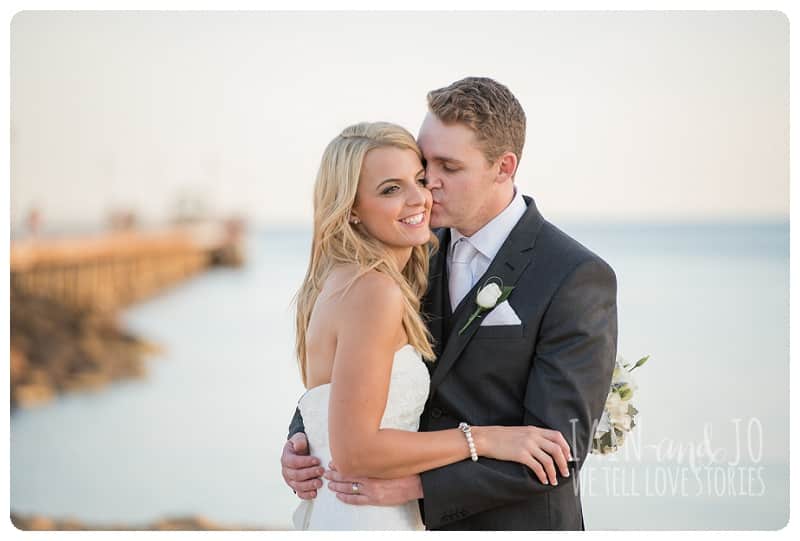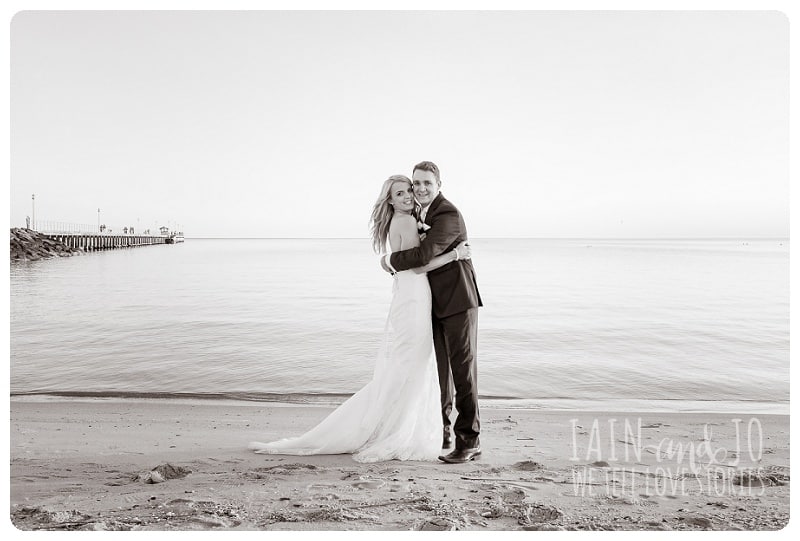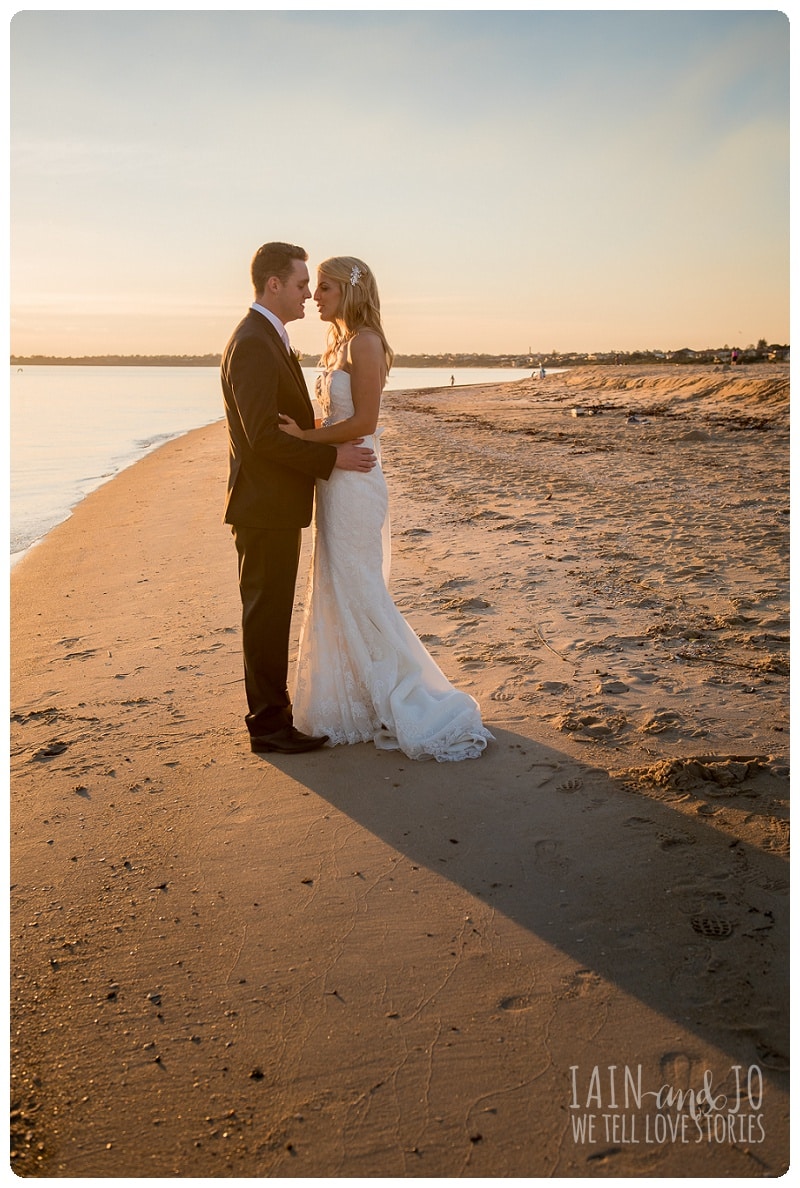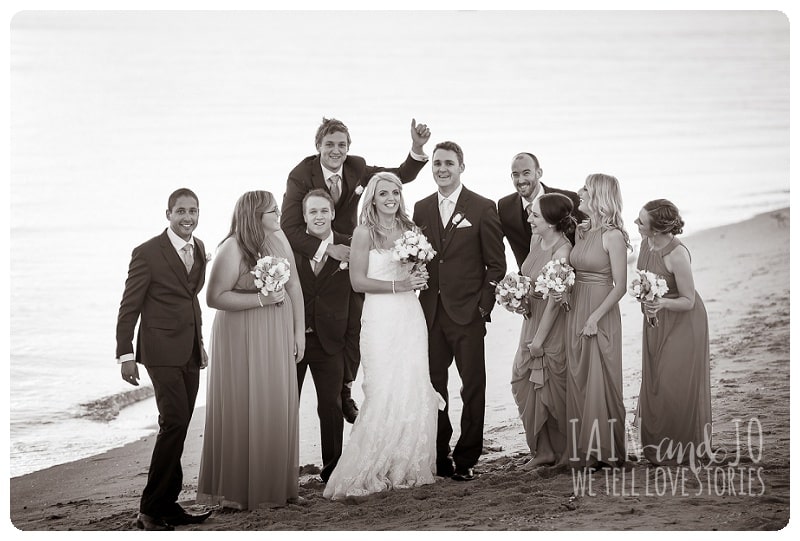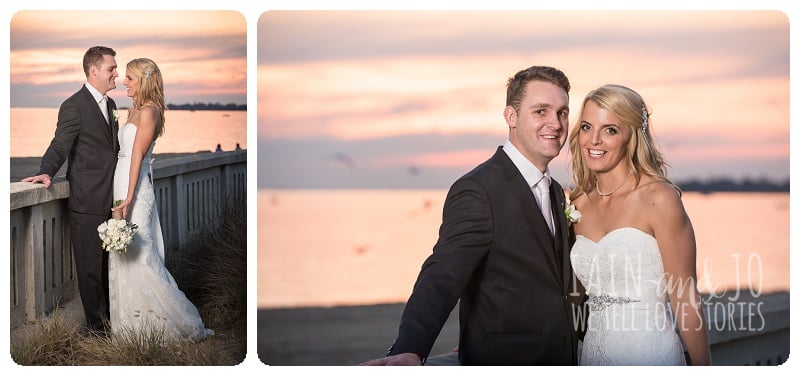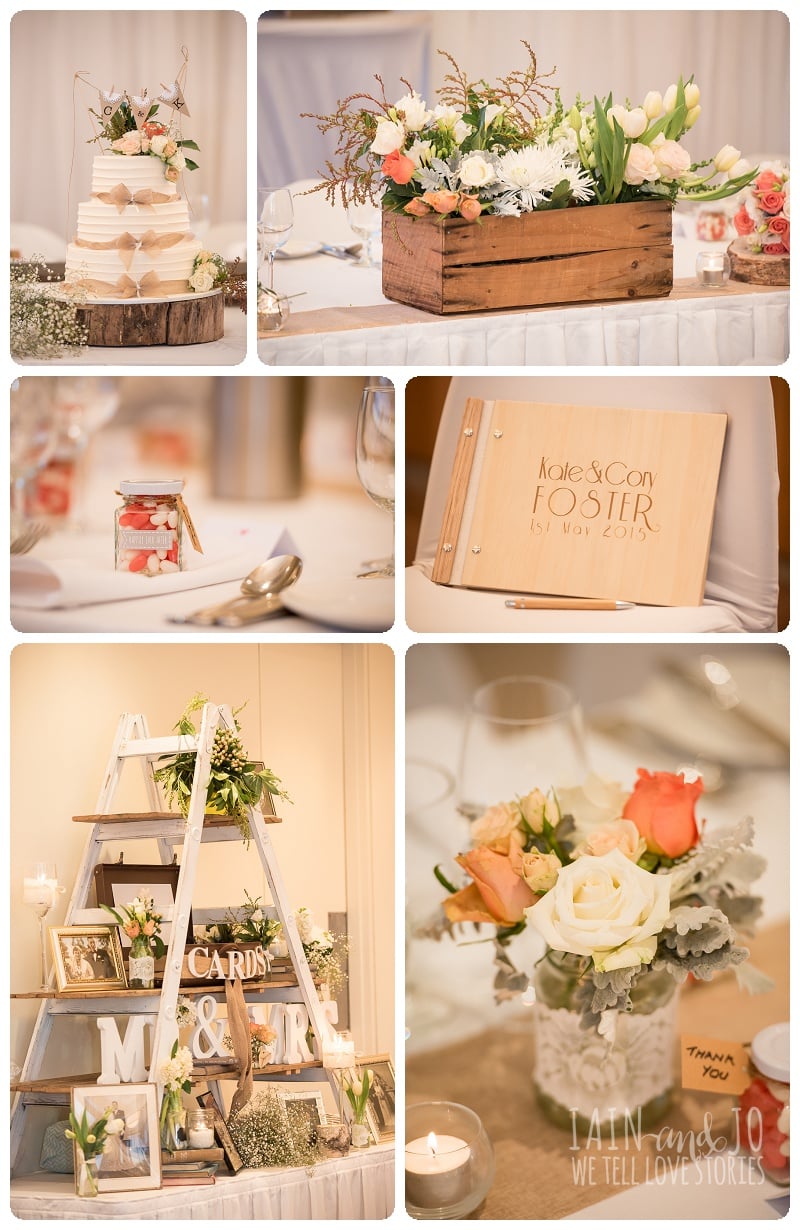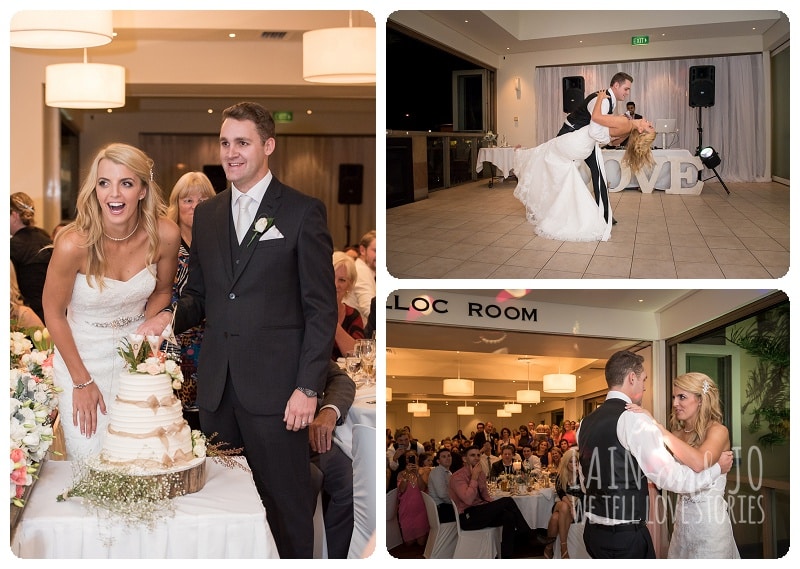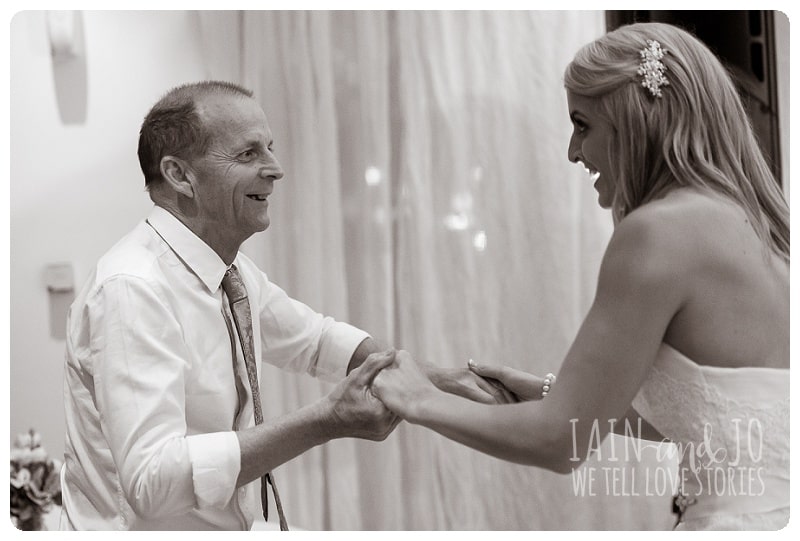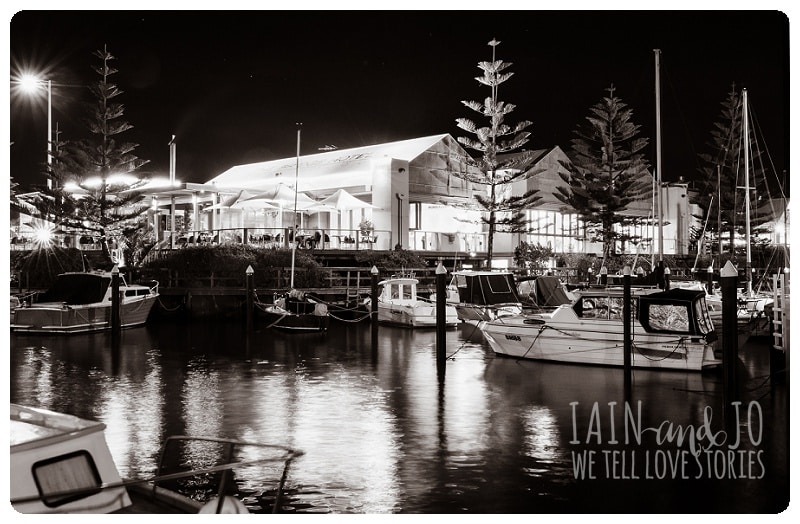 Kate and Cory's Dream Team: Ceremony and reception: Doyles Bridge Hotel | Celebrant: Sandra Krick | Cake: Oakleigh Quality Cakes | Dress: Raffaele Ciuca | Entertainment: WooHa DJs