Kate and Luke had been together a few years when they took the big step to buy their first home. They planned a house warming party with all their family and friends, which turned out to be just a few days before Covid lockdowns began. Kate had been dropping hints about a ring and even found a jewellery receipt in their sock drawer, but she had made it very clear to Luke: do not propose in front of a group of people! But Luke had his own plans…..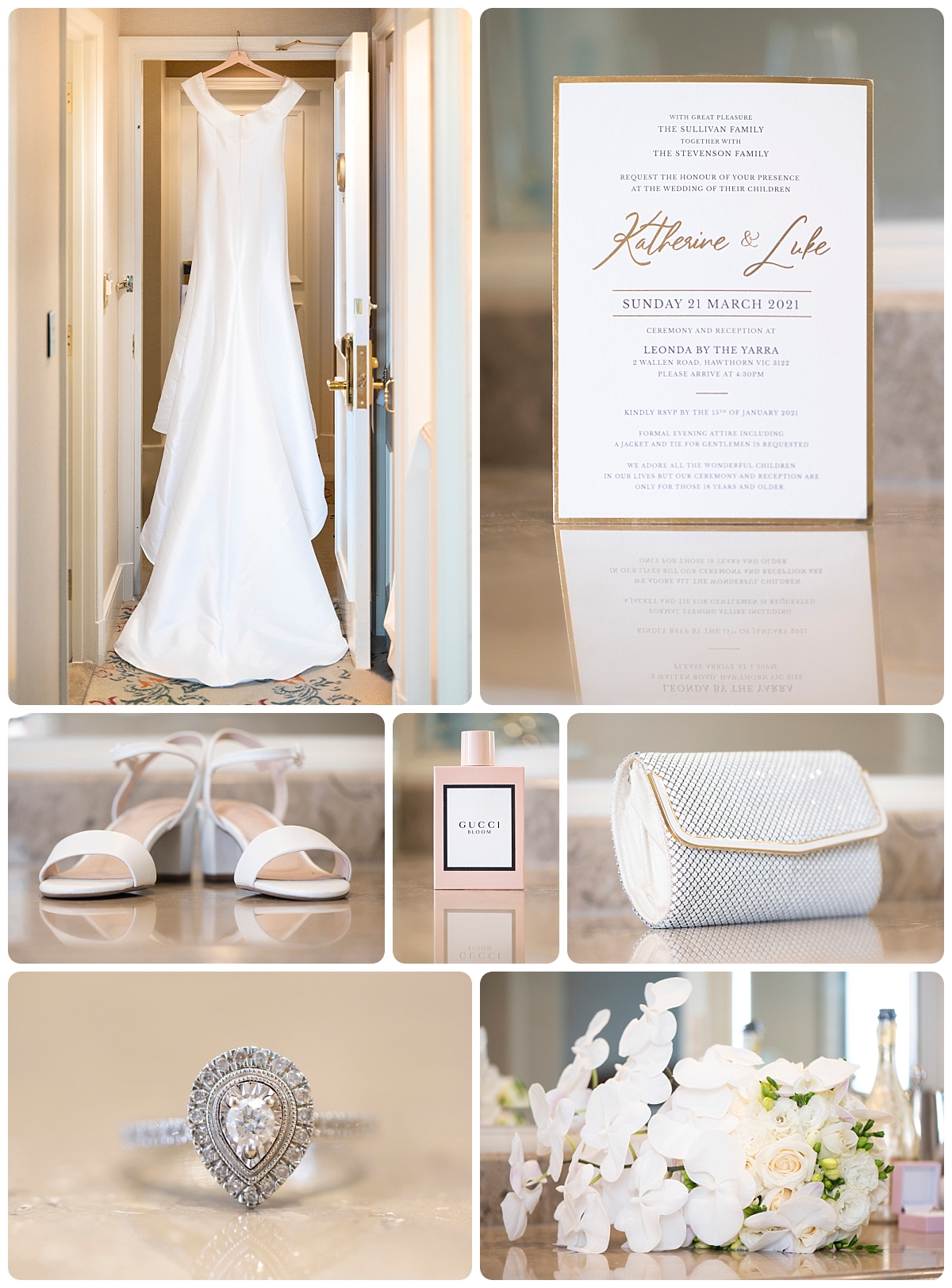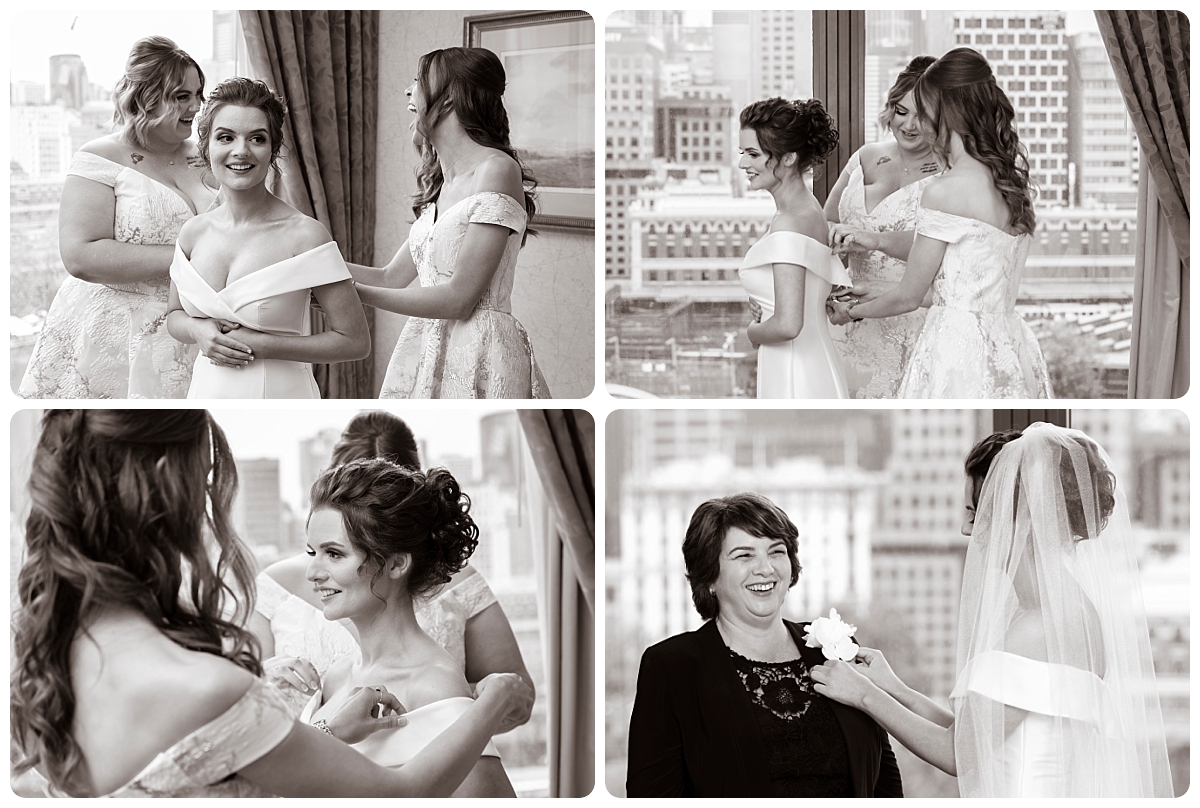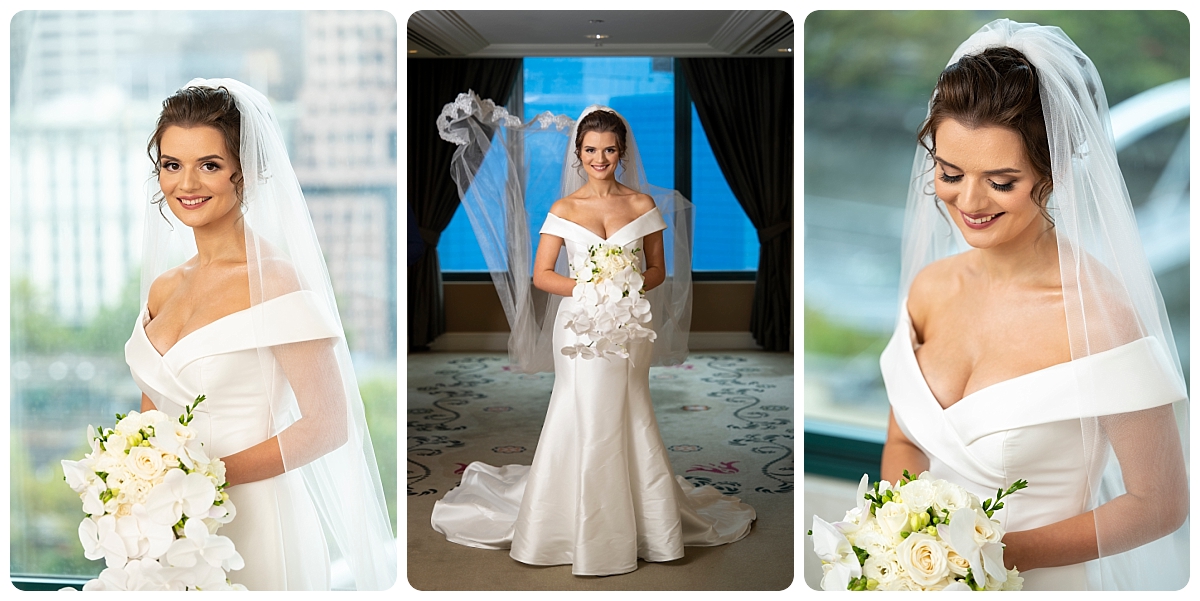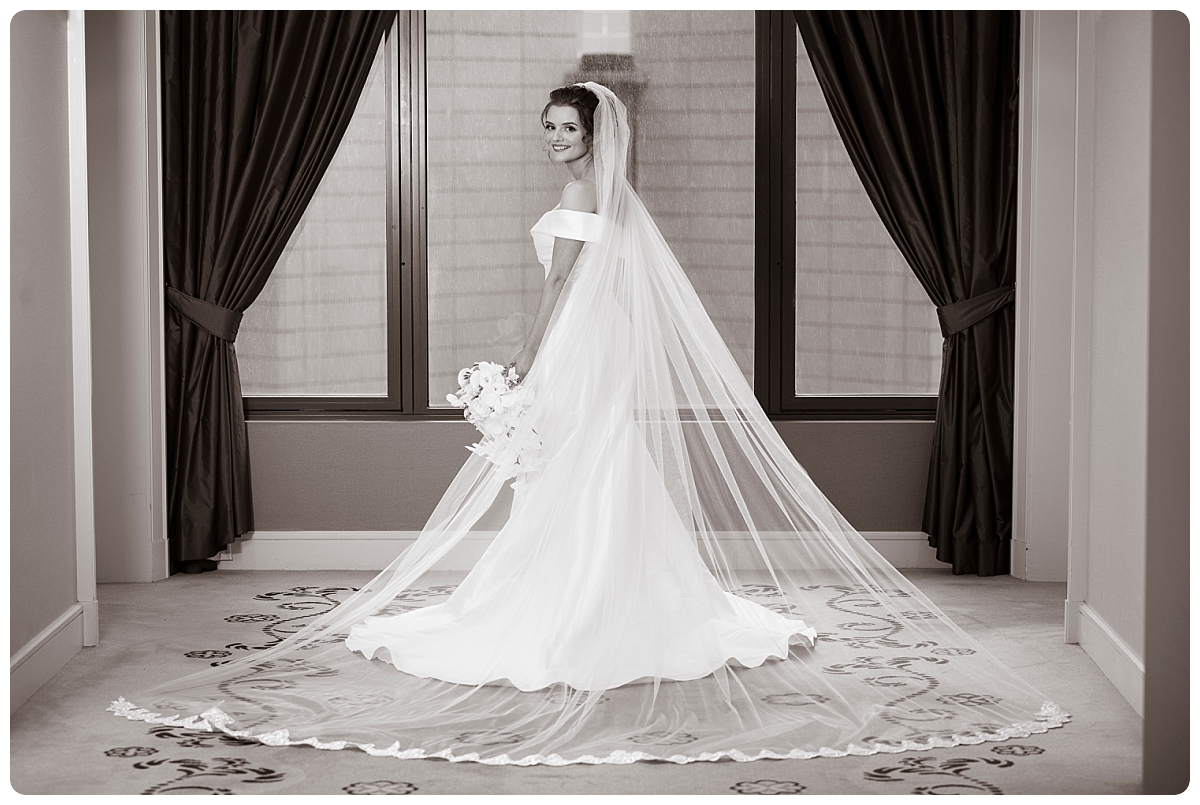 The house warming party was in full swing, when Luke got everyone's attention to make a short speech to thank everyone for coming. Kate was preoccupied, helping her young nephew get some chocolate cake when Luke suddenly dropped to one knee and proposed to a stunned Kate.
"She sort of mumbled and didn't quite have anything to say, and I said 'you have to say yes!' Then we celebrated from there and it really kicked up the party to another level."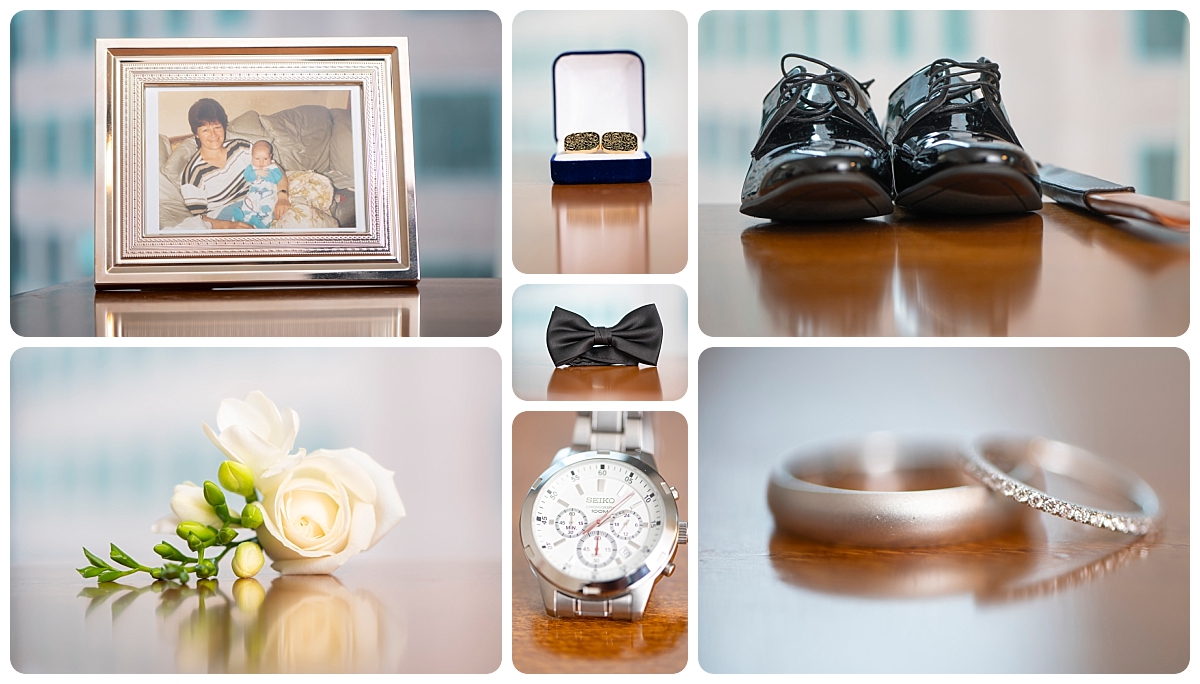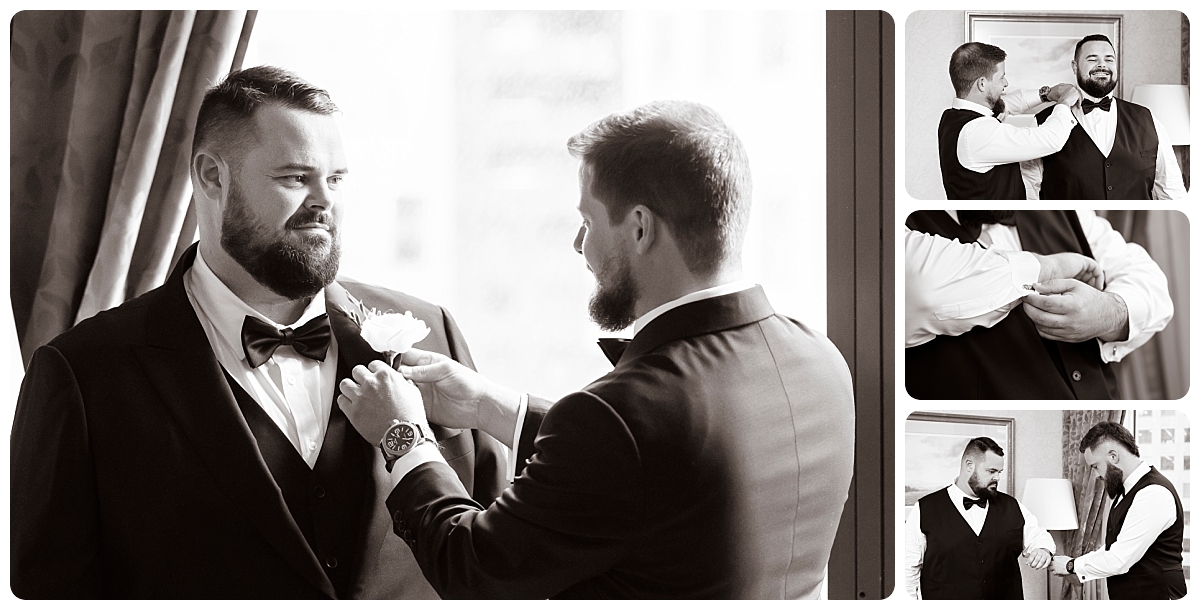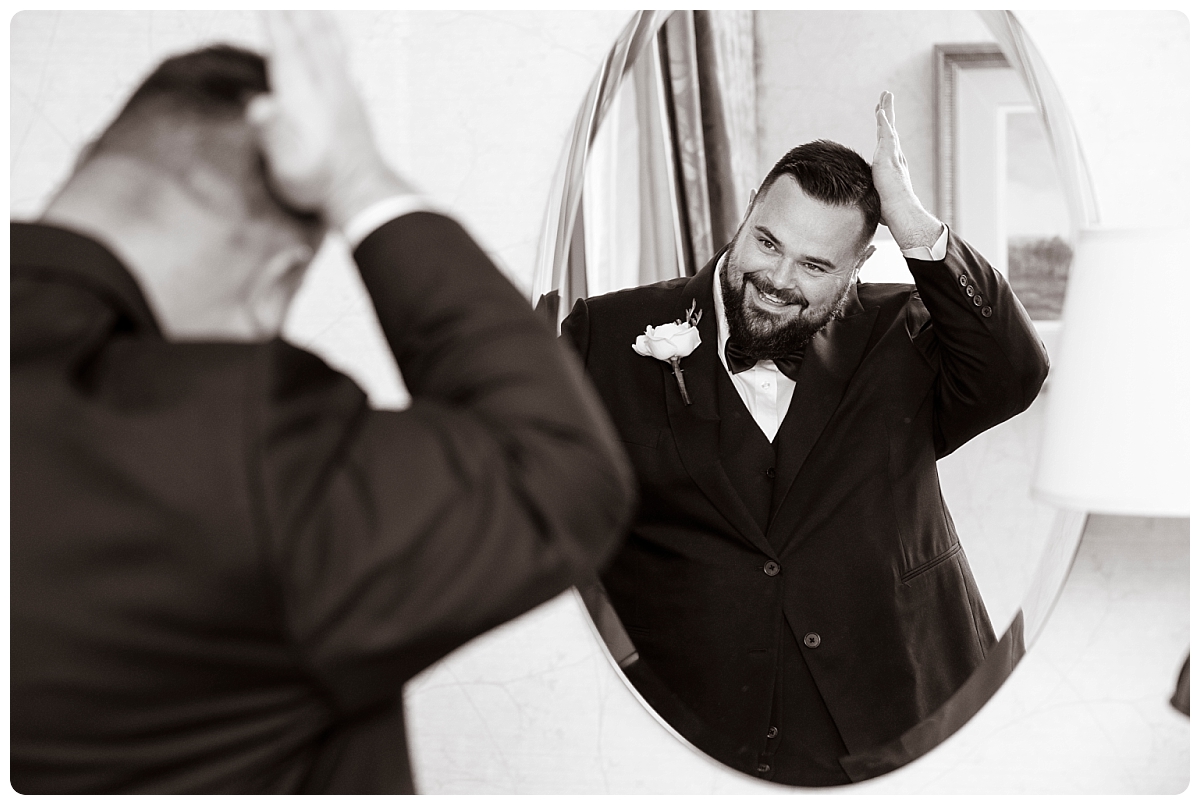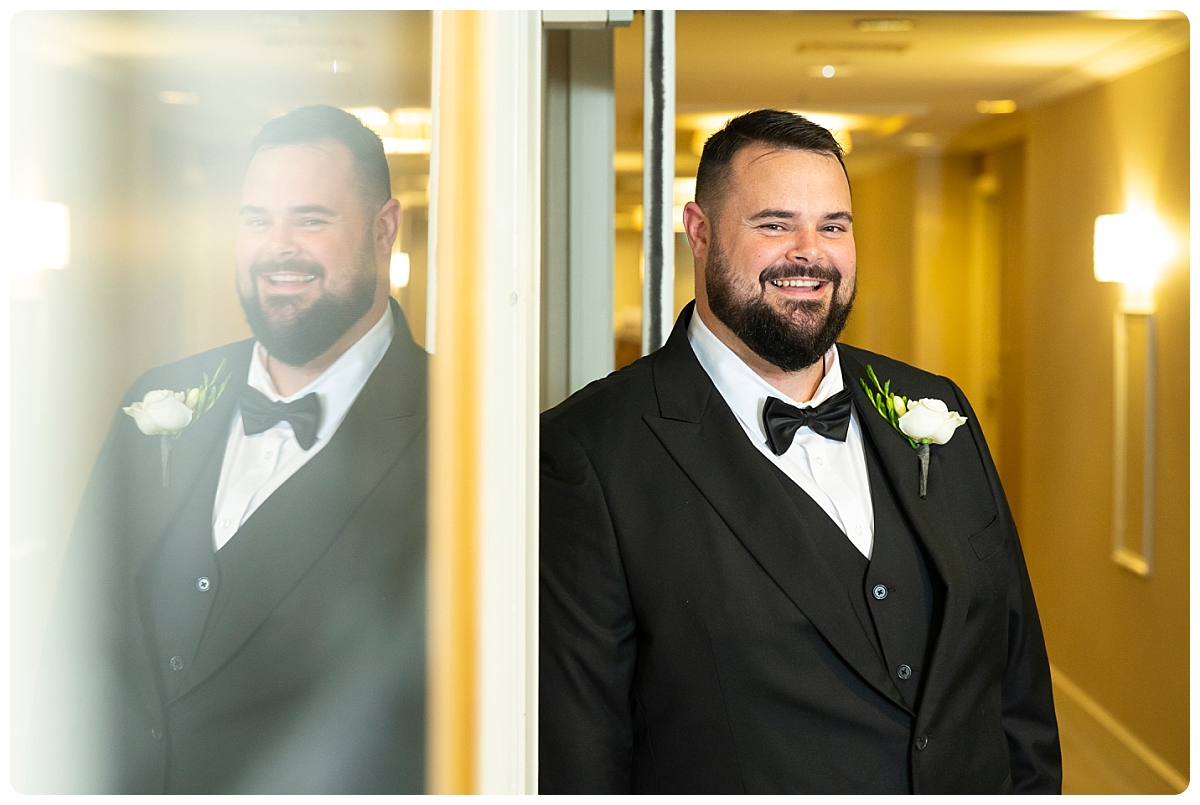 From their first date in St Kilda our for dinner and a walk along the beach, Kate and Luke instantly felt at ease with each other and their relationship progressed very organically. Kate loves Luke's quiet strength, determination and sense of humour, even if his mission in life seems to be to constantly annoy her! And Luke recognised early on that she was a keeper:
"She is just way too nice, I thought I don't really deserve this and I should probably pick up my game a little bit. I like to push limits with people and poke fun whereas everything she does is for other people; so I wanted to incorporate some of that into my life instead of just being a joker all the time."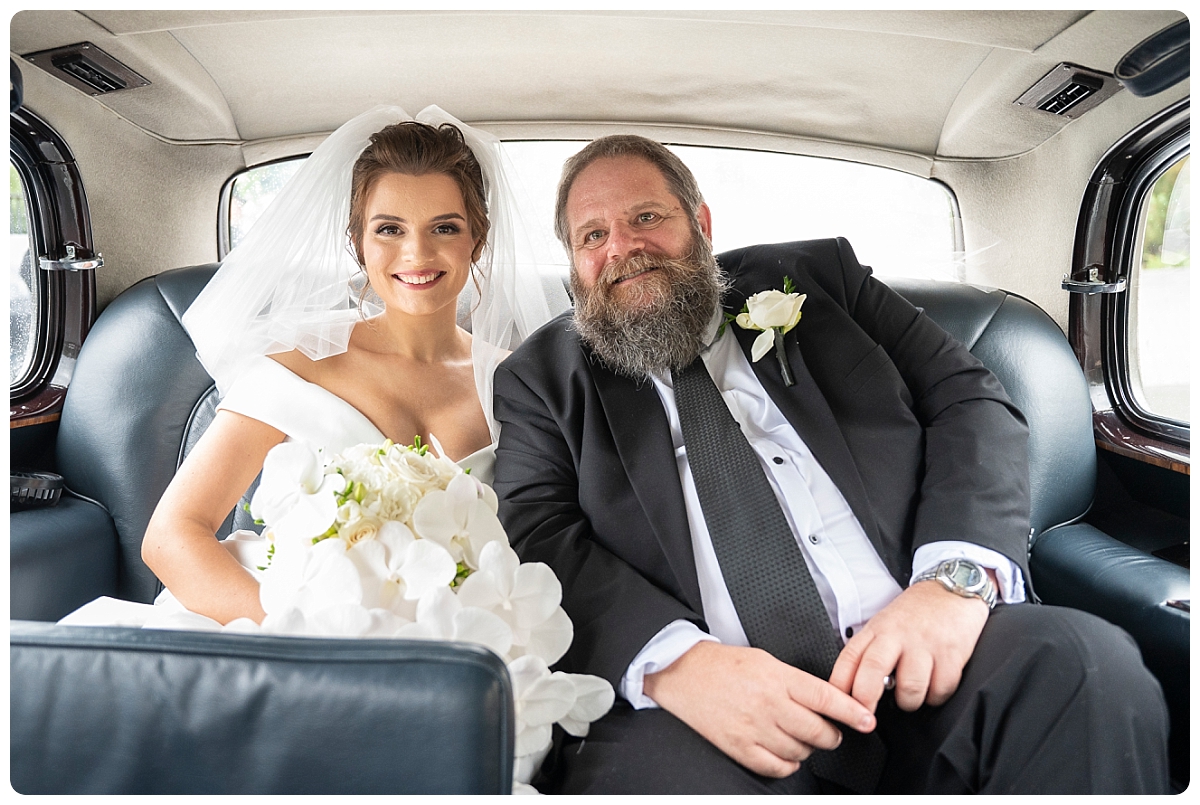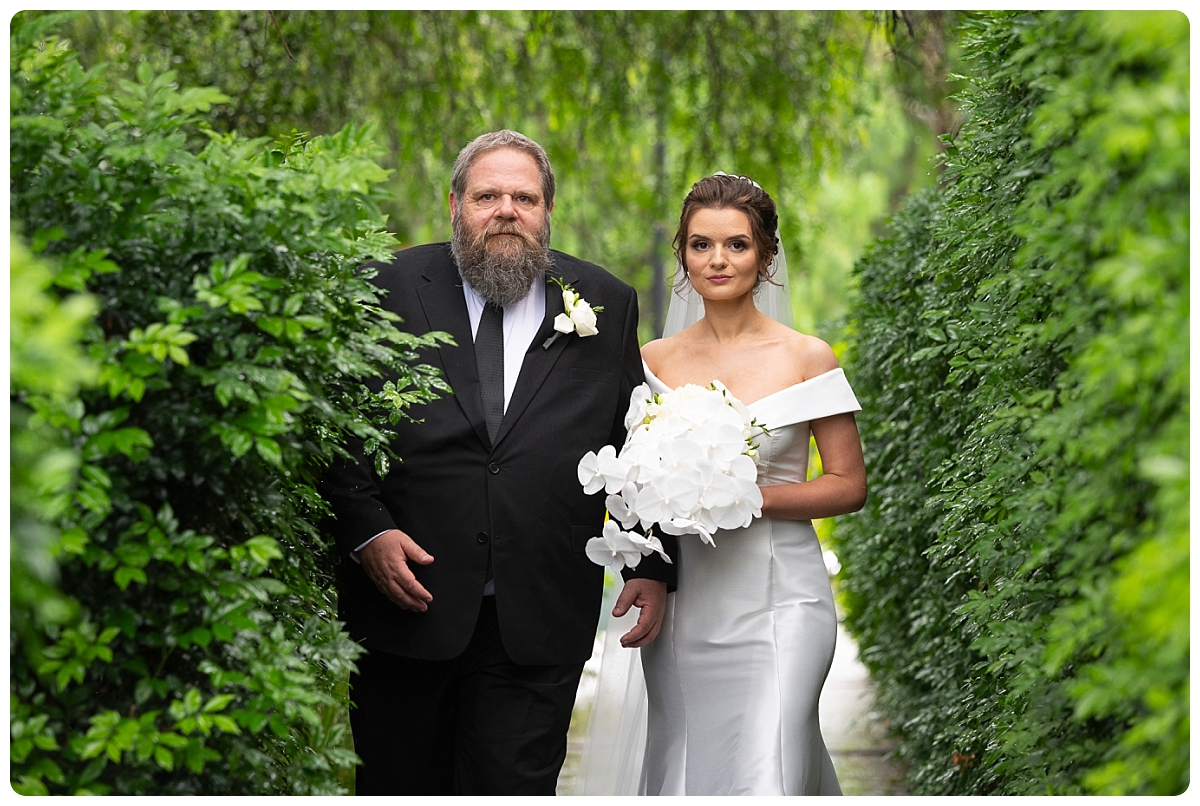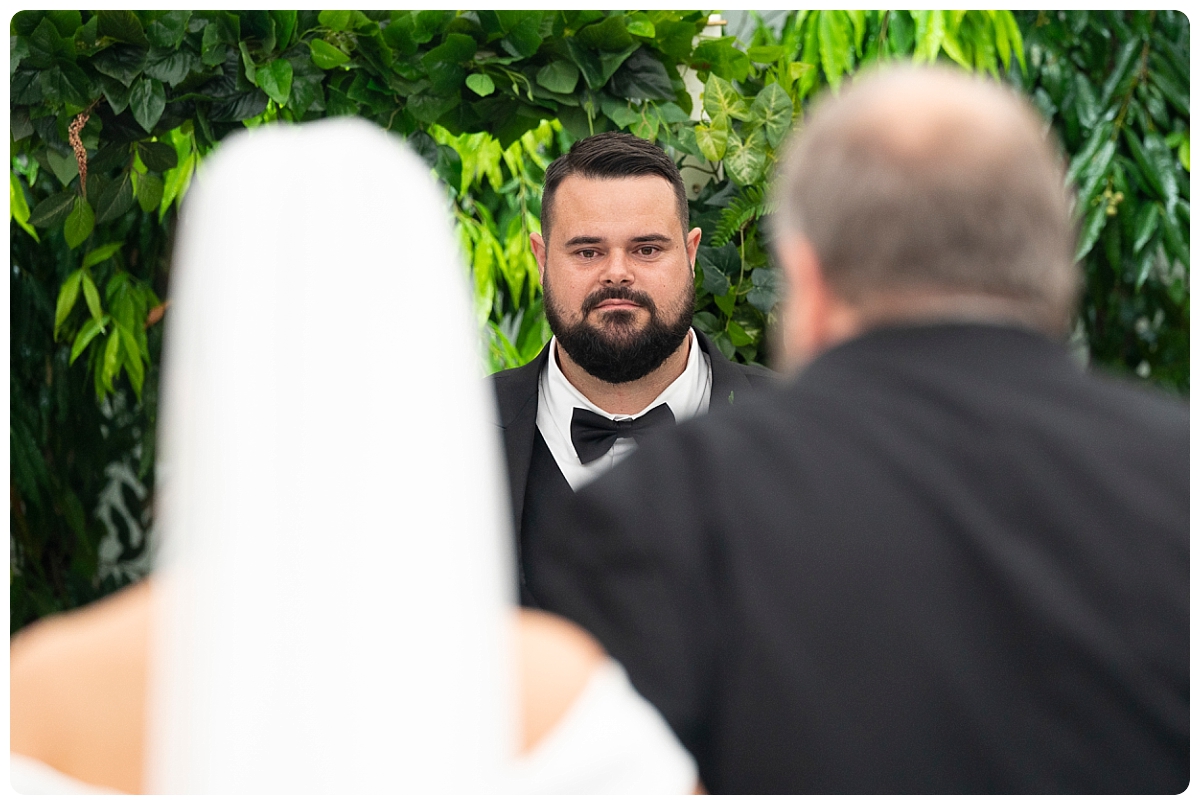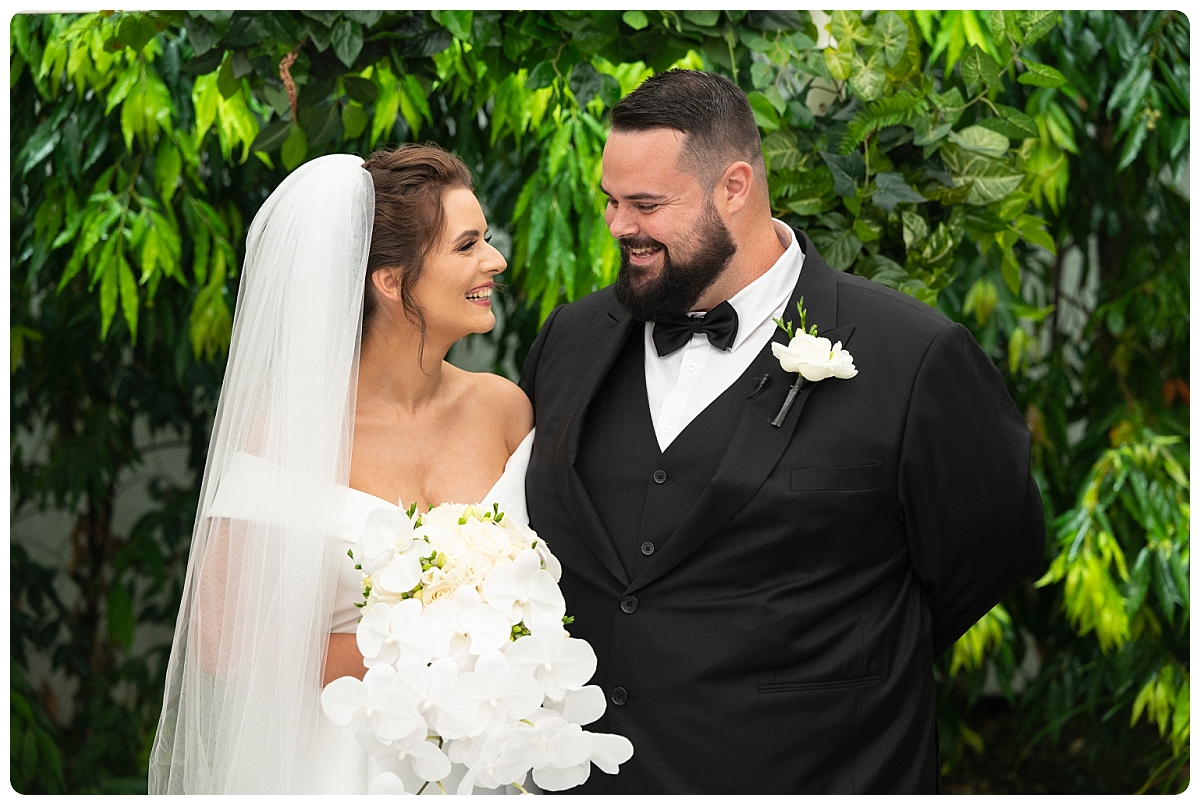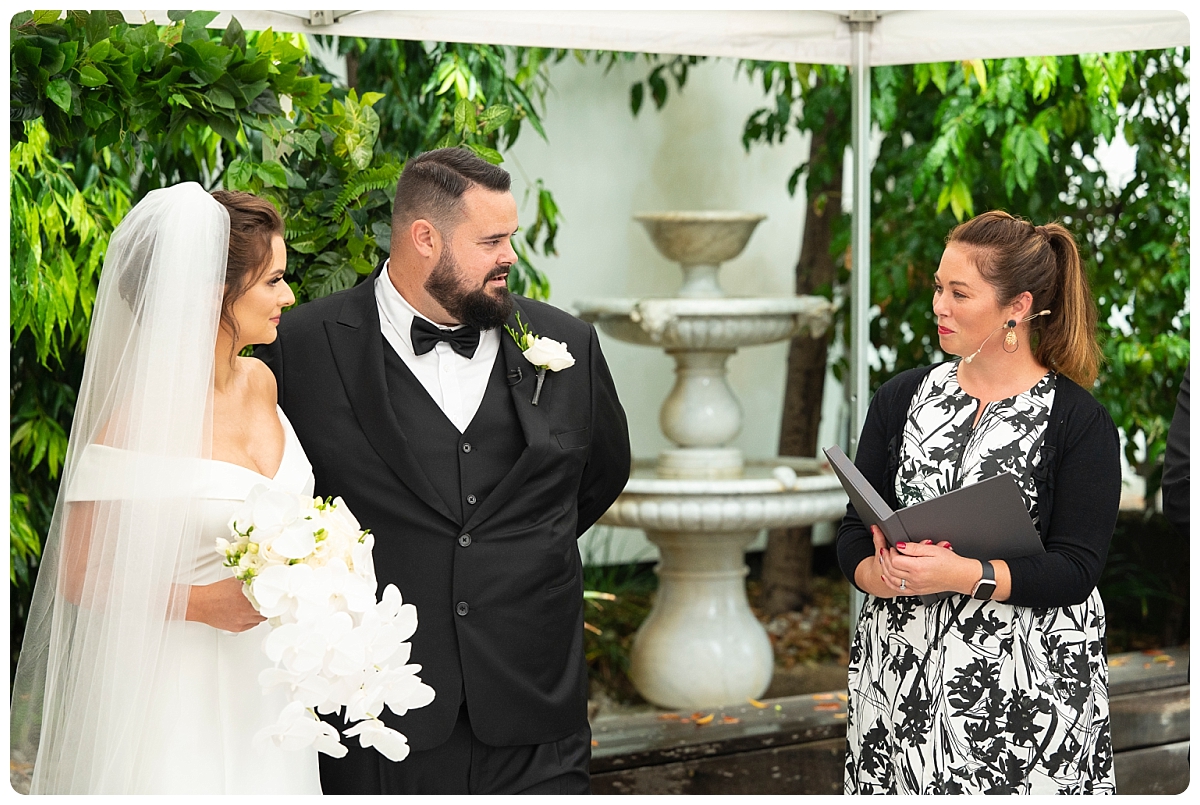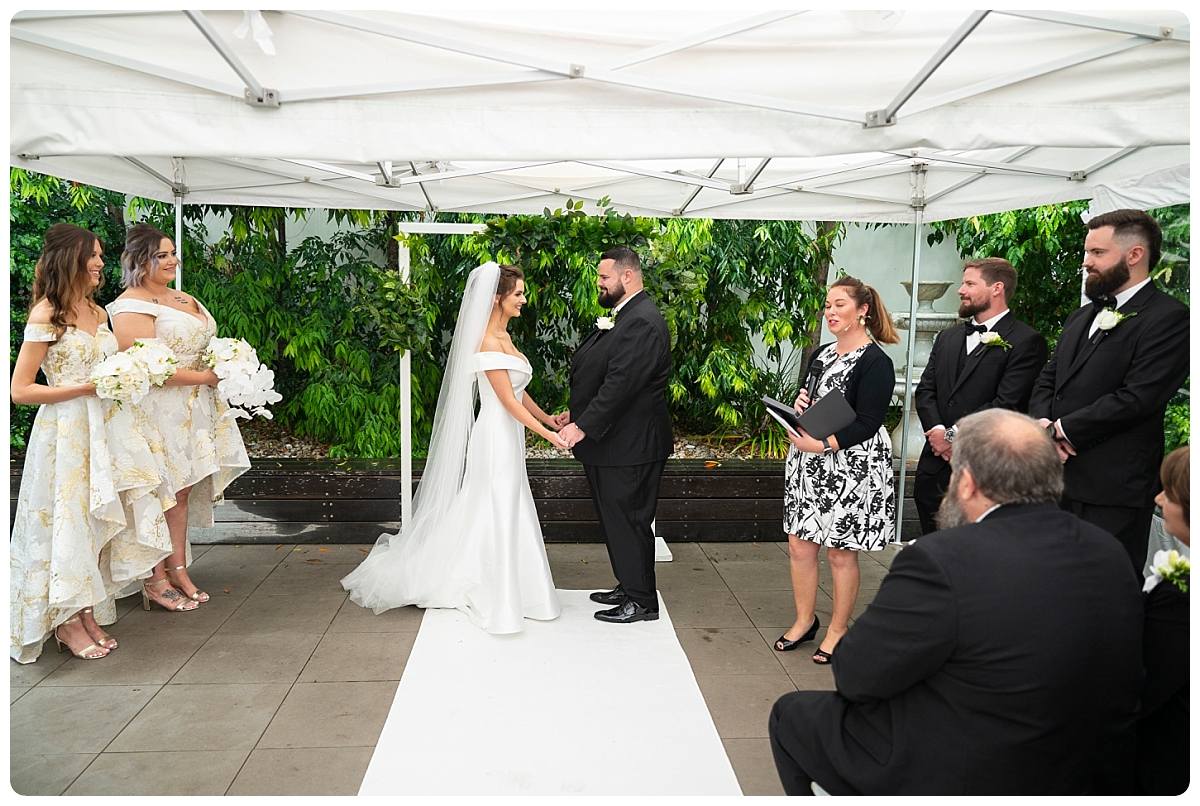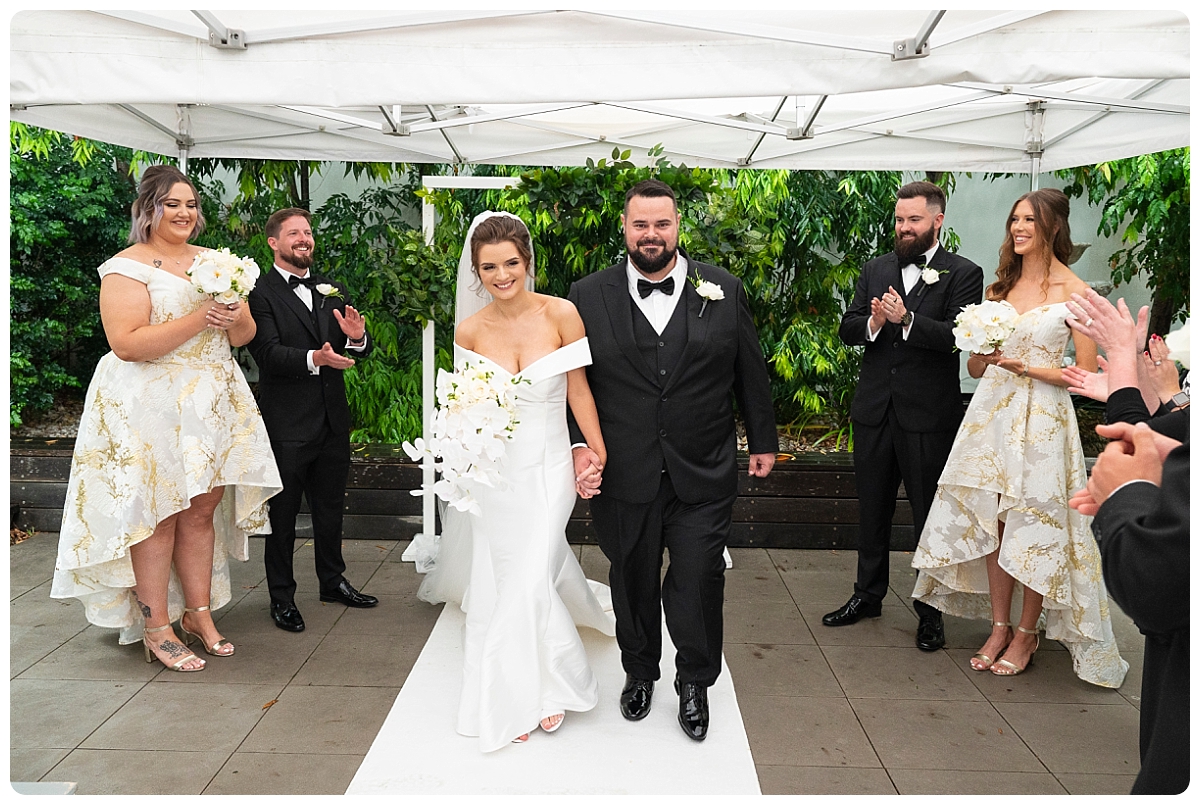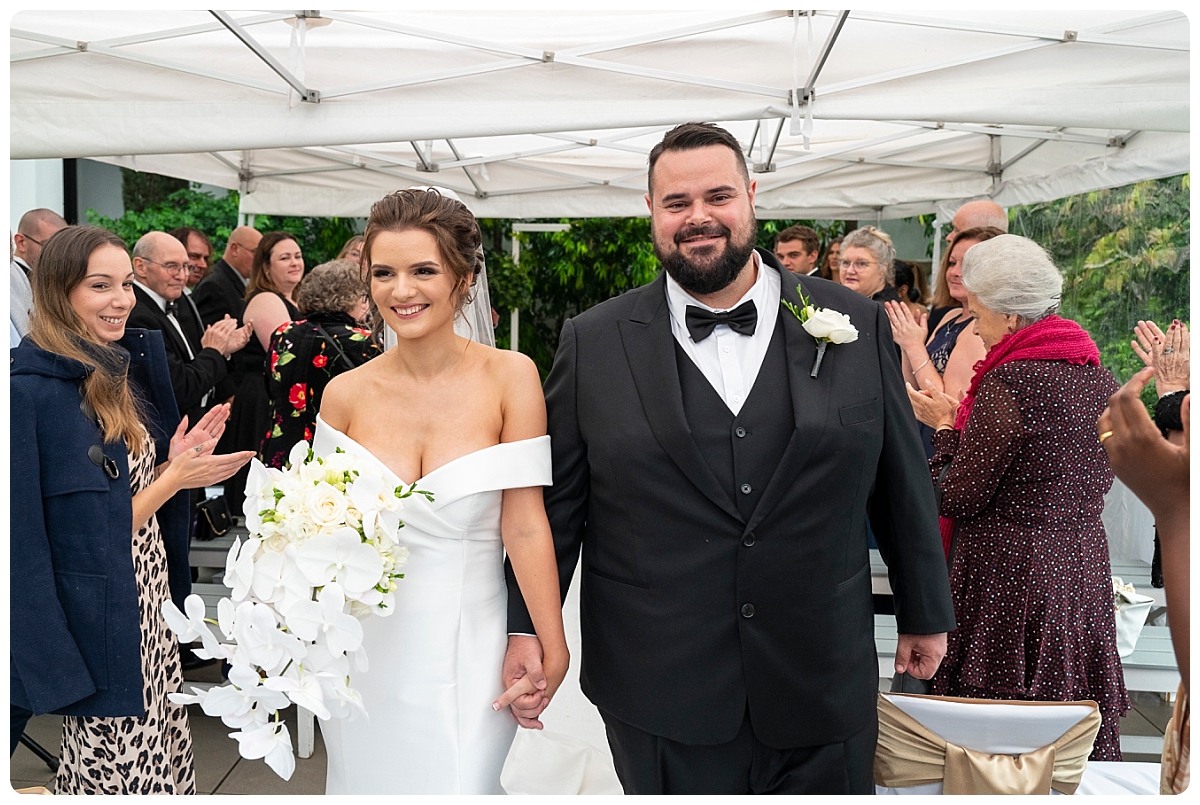 Exactly one year on from the house warming party proposal, Kate and Luke were married in a beautiful ceremony and reception at Leonda by the Yarra. There was a special seat left for Luke's late mother, who recently passed away. She would have been so extremely proud of the pair as they pledged their love for each other under the big marquee:
"With you I can just be; and being with you has made these past three years the happiest years of my life. I am so incredibly proud to have been your girlfriend, fiancée and now wife … I promise that no matter what, we will continue to laugh every single day, we will always find joy in one another and the amazing life we are living together."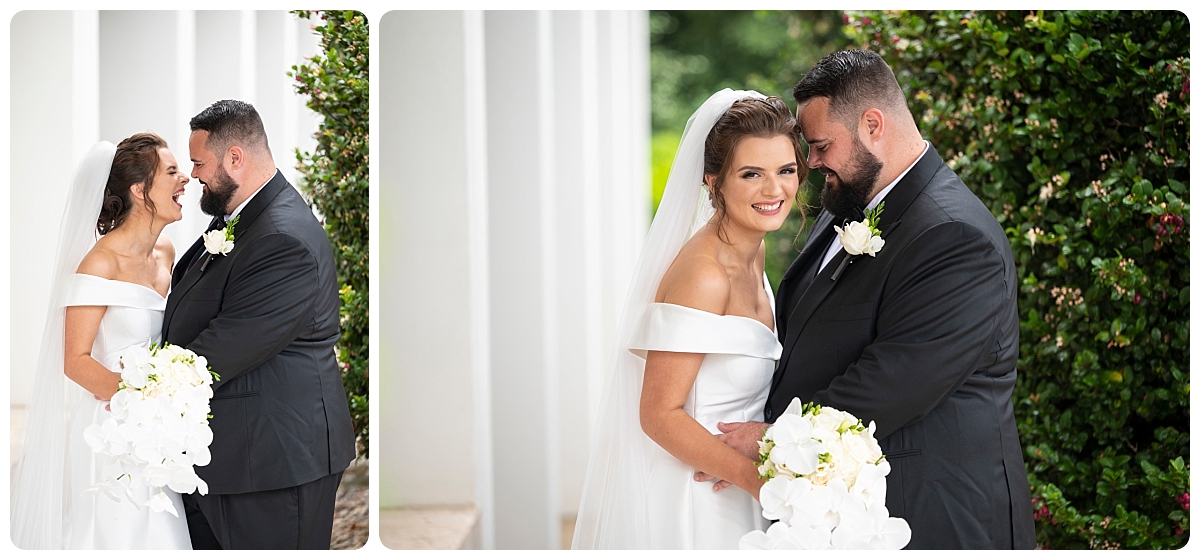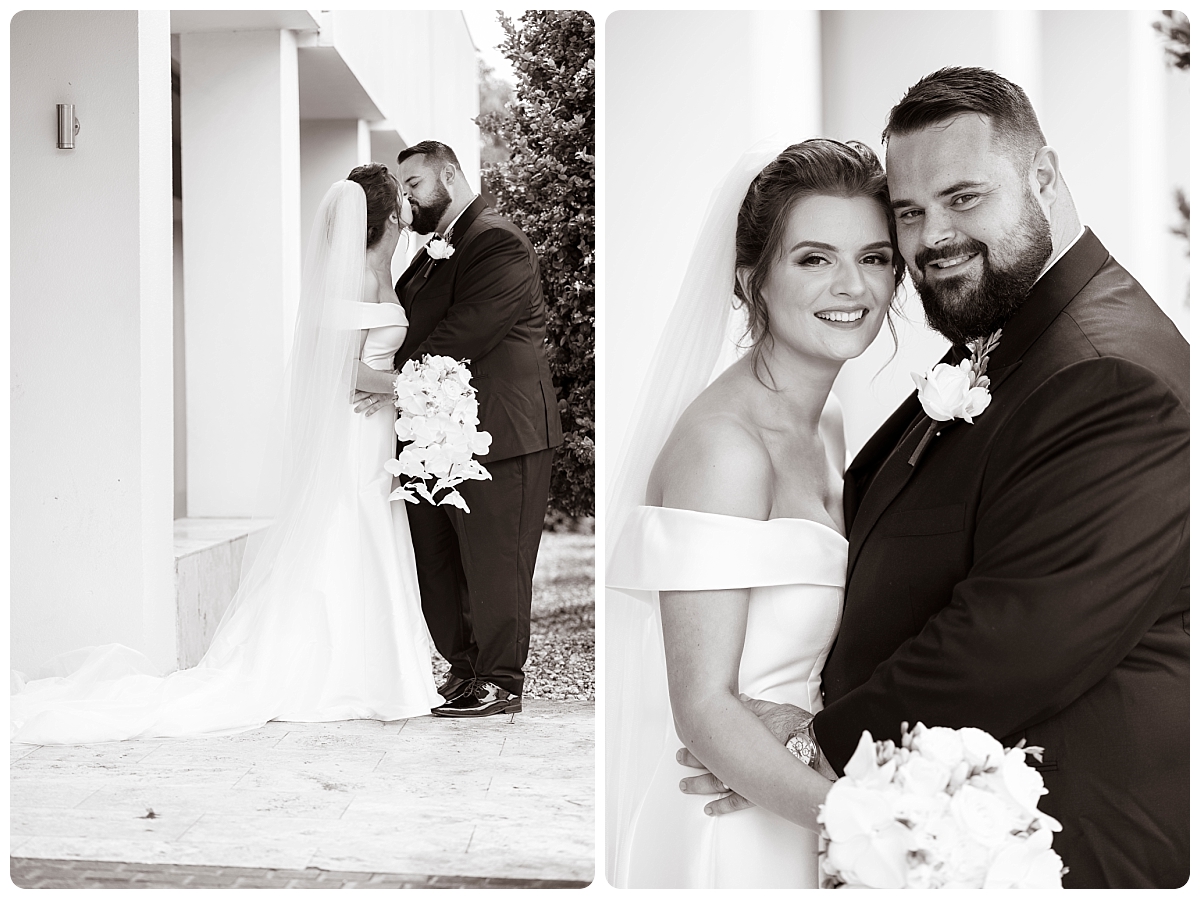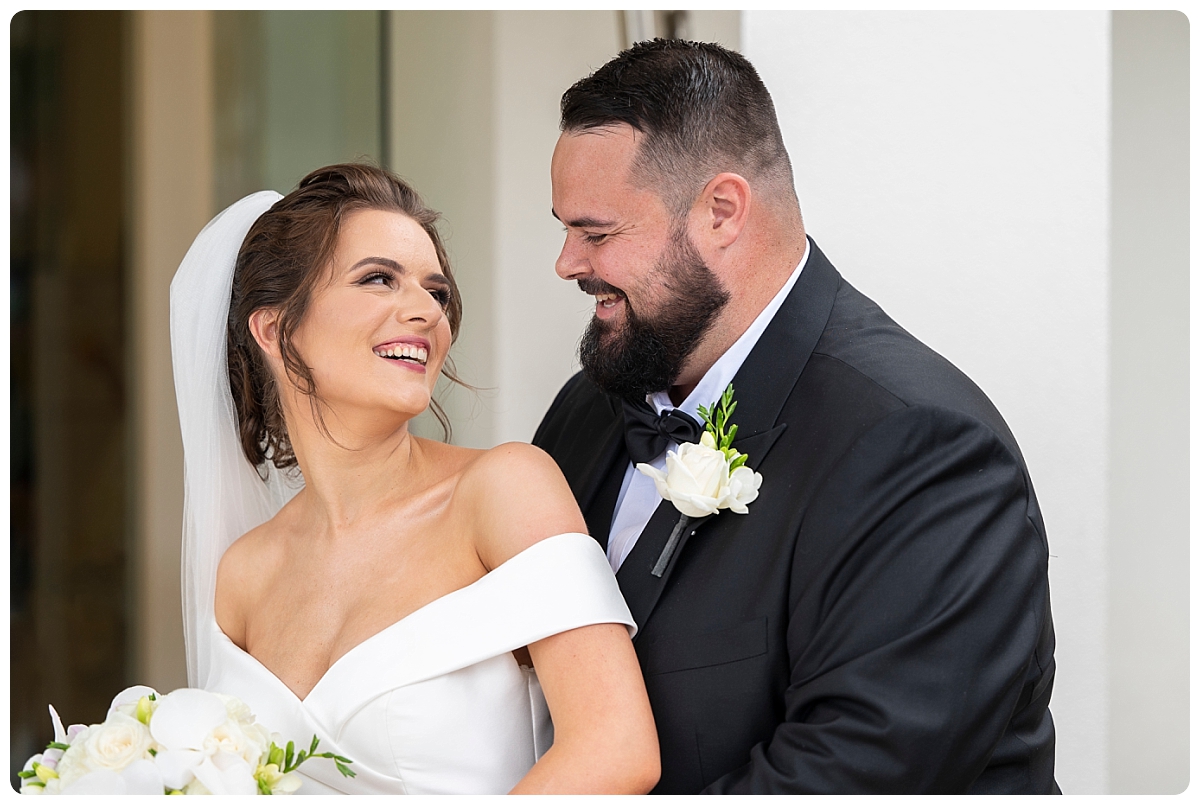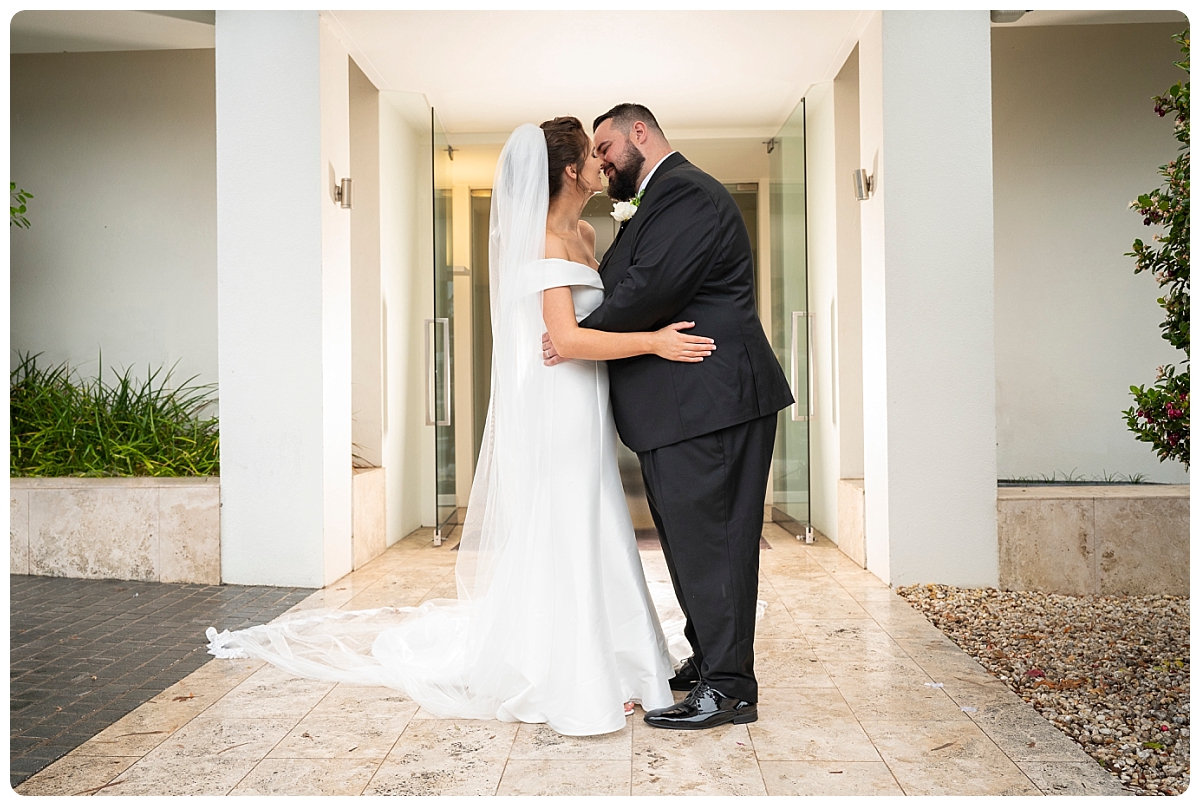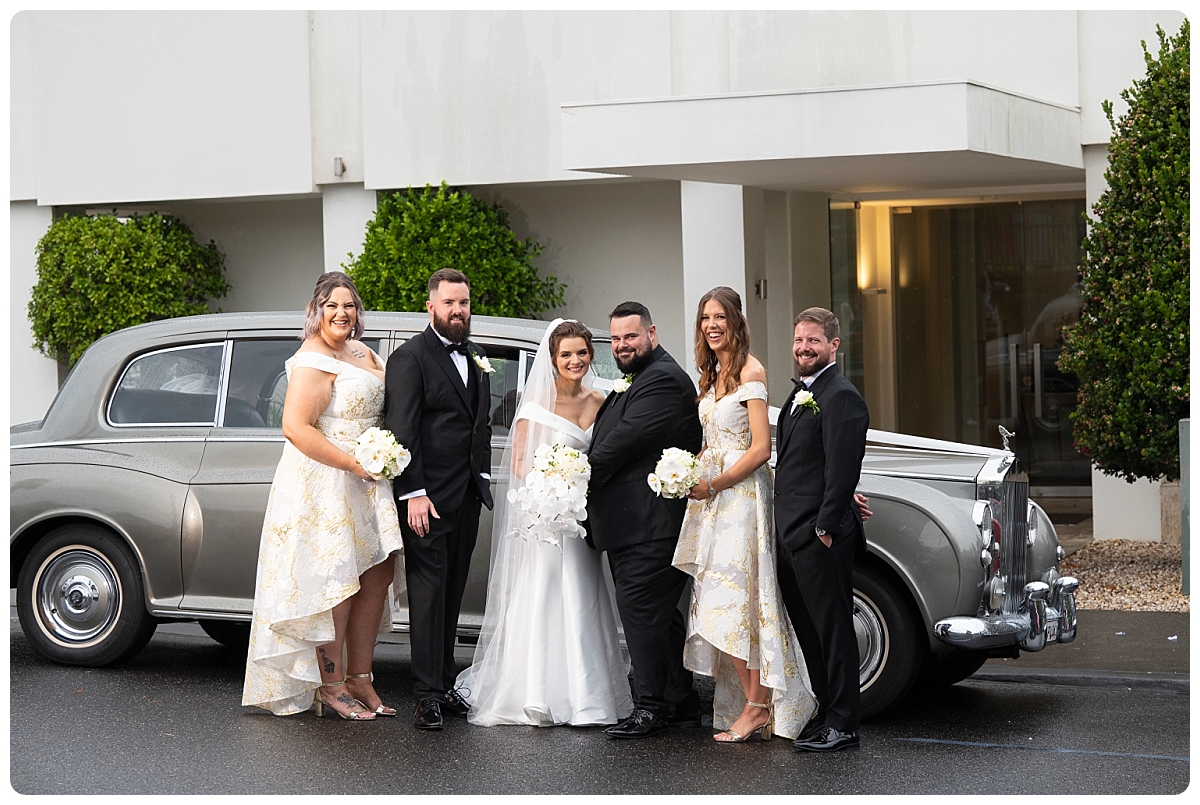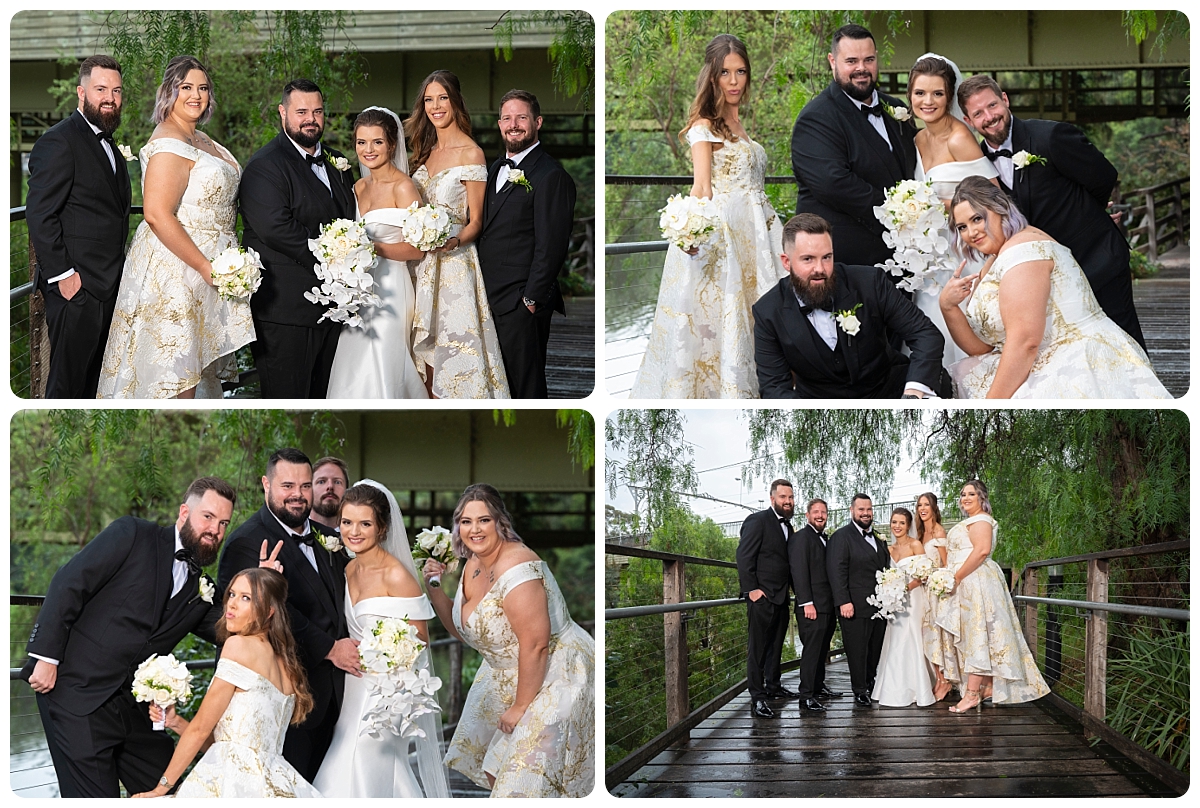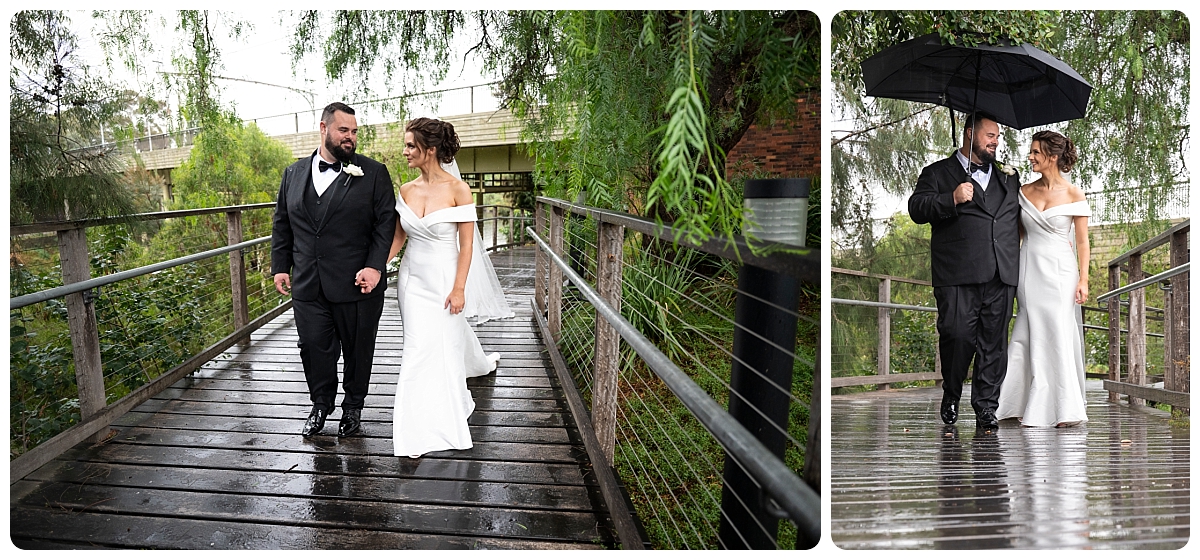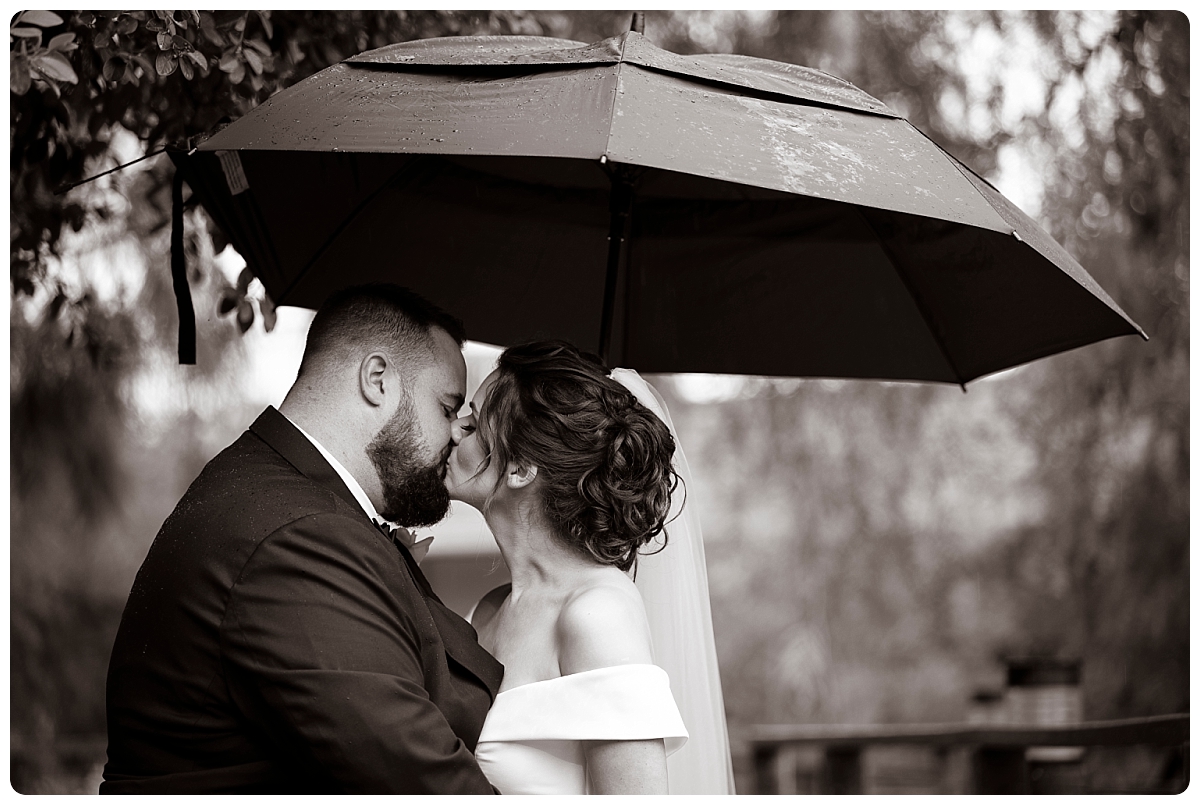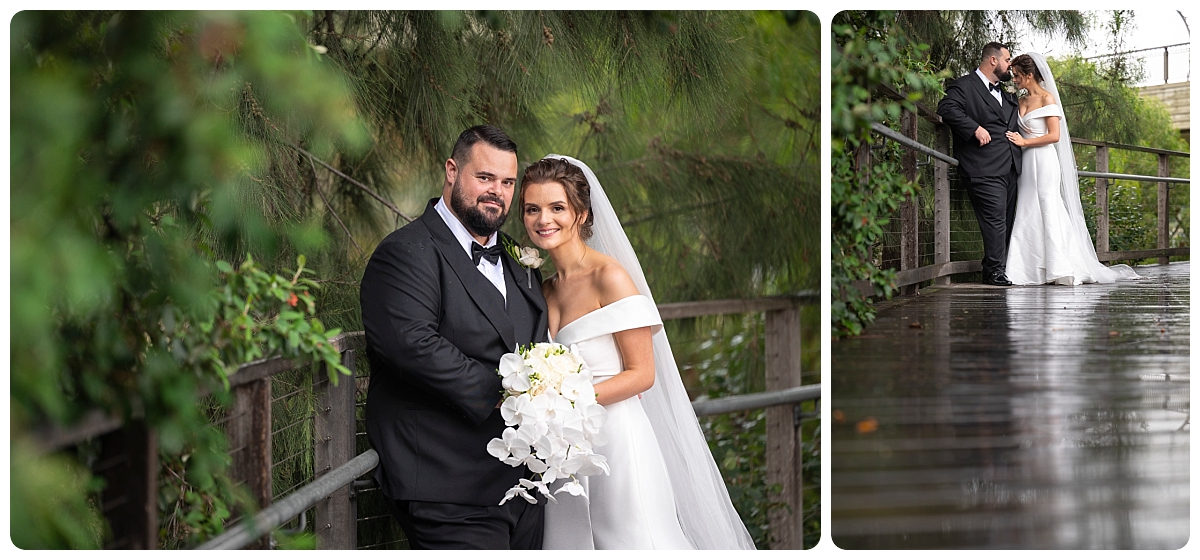 The intermitted rain meant we didn't stray too far from Leonda for some photos, but despite having a slightly soggy dress and veil by the end, Kate and Luke never let it spoil their special day. That said, we were all pretty happy to go inside for the stunningly styled reception. Top marks to the bridal party for their amazing entrance and best man Anthony for nearly upstaging the bridal waltz with his own routine!
After a wonderful night of carving up the glossy white dance floor, emotional speeches and delicious food, it was time for Kate and Luke to say their goodbyes. Surrounded by sparklers and fireworks, the loved up pair left via boat which took directly back to the Langham Hotel.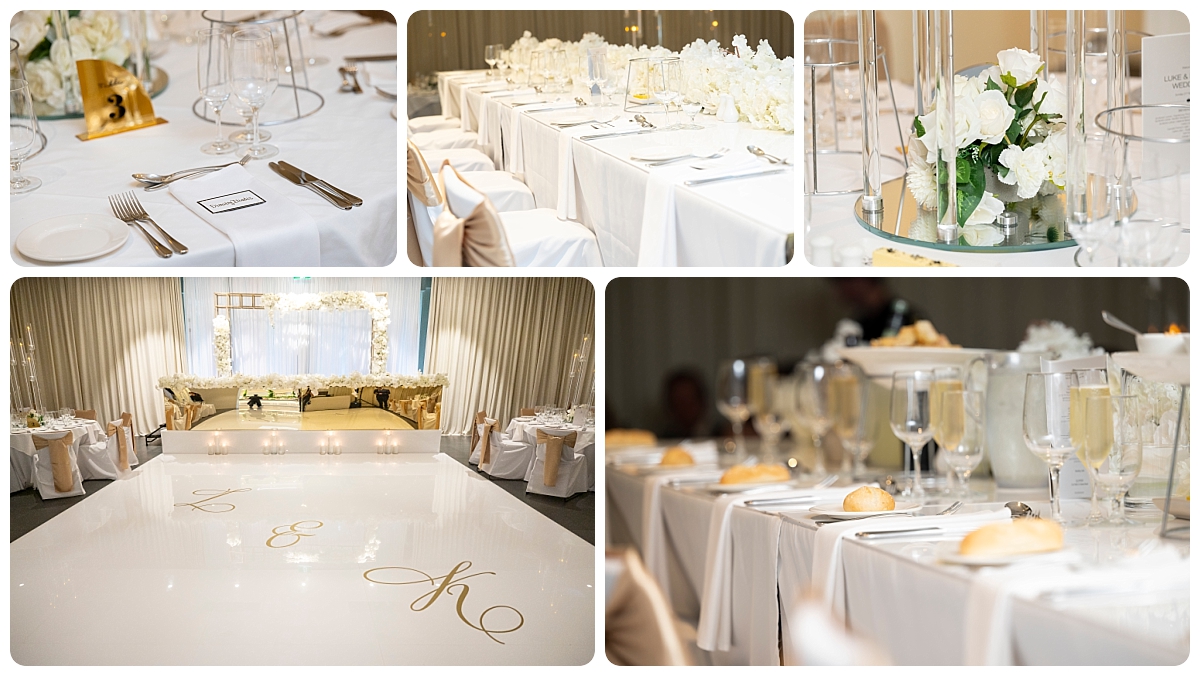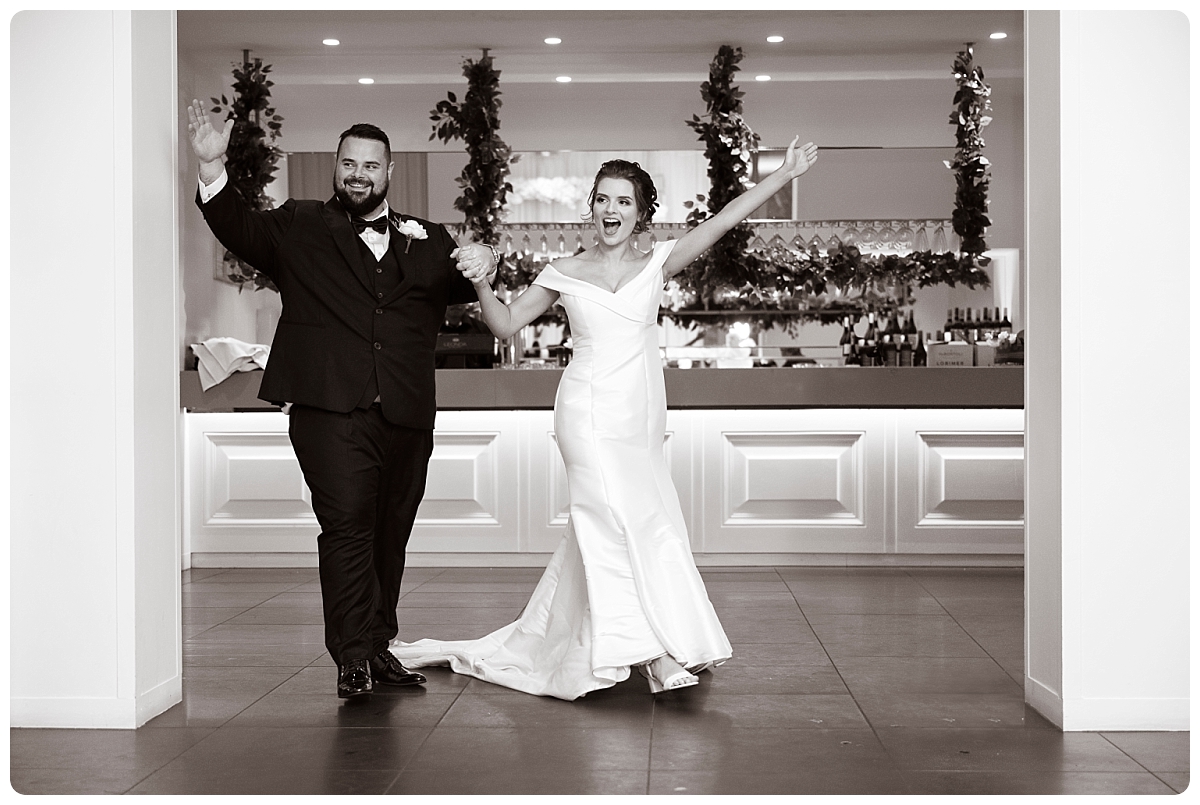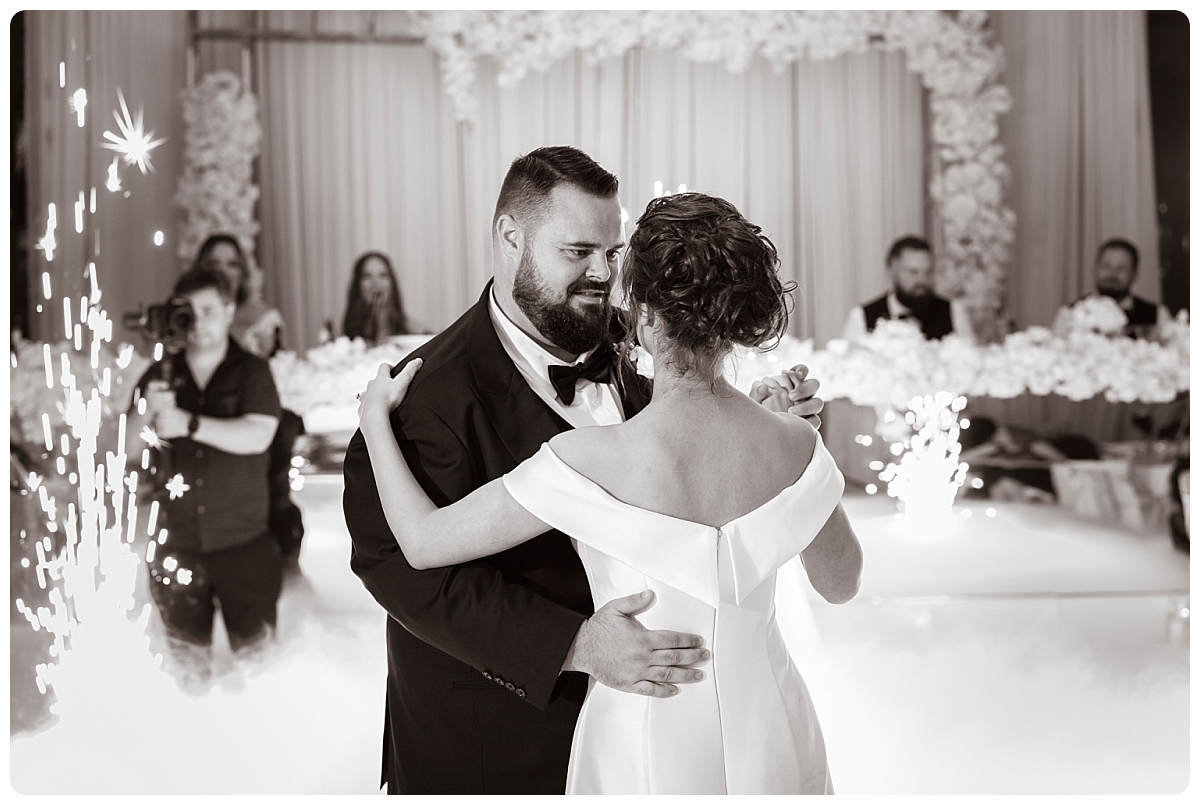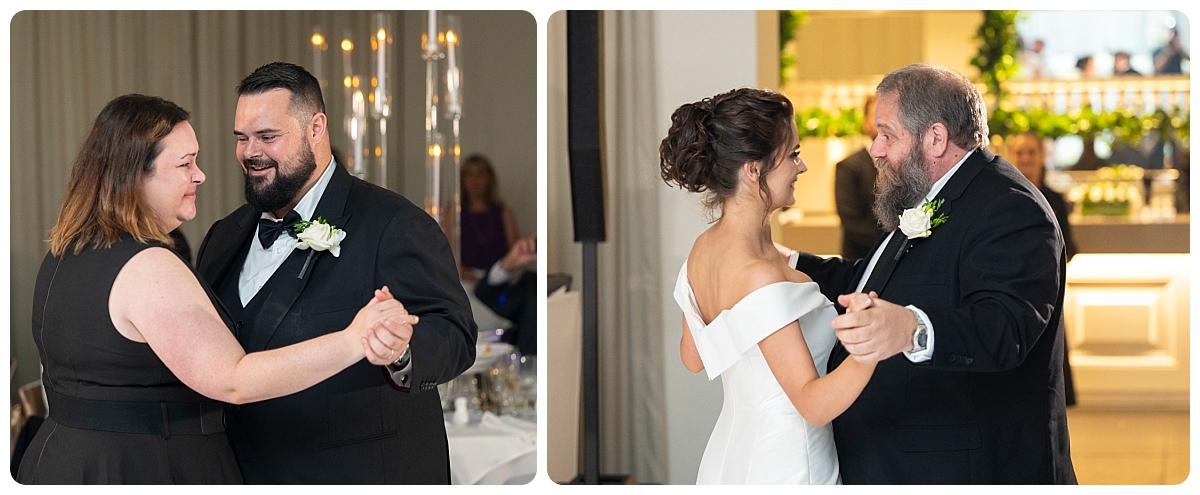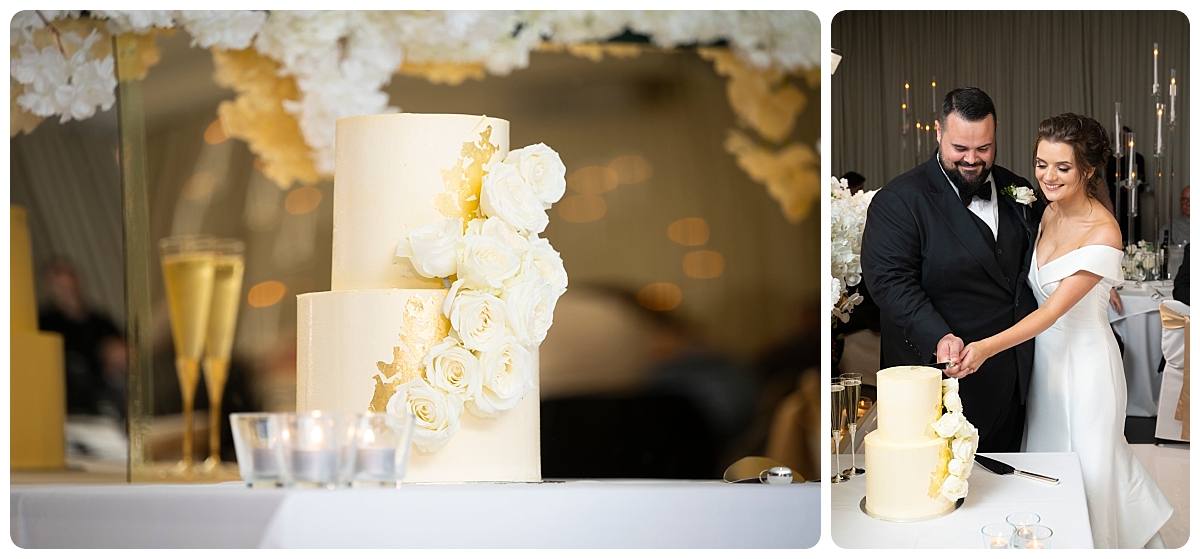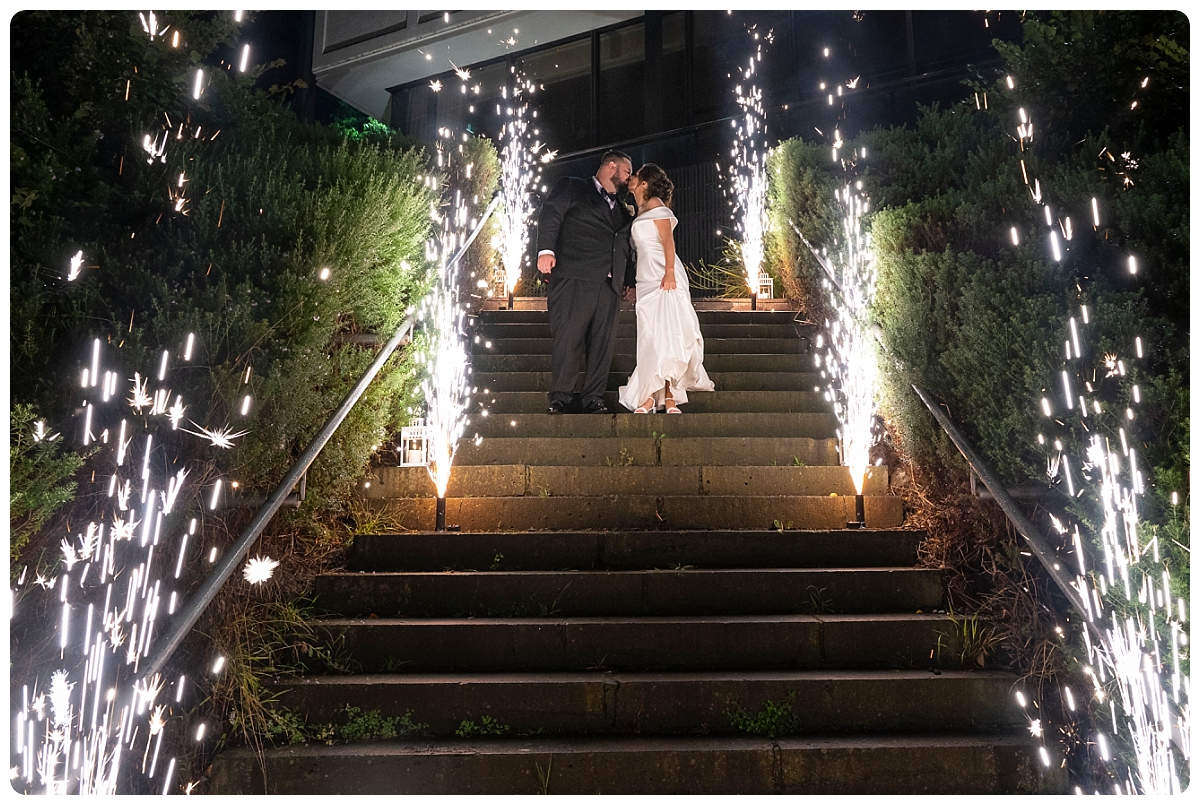 Kate and Luke – it's been such a pleasure to get to know you guys over the past crazy year. We're especially pleased we were able to squeeze your engagement session in between lock downs. We wish you a wonderful future together, which will definitely be filled with lots of laughs!
Kate and Luke's Dream Team: Ceremony and reception: Leonda by the Yarra | Celebrant: Kate Haley | Dress: Pearls and Roses Bridal | Flowers: Kate Hill Flowers | Hair stylist: Melbourne Wedding Hair | Makeup artist: Make up by Jane | Cake: Caketastic | Bridesmaids' dresses: Ferrari Formalwear | Chauffeur: Always Classic Cars | Videographer: Director's Edge | Stylist: Kerr Weddings & Events