Almost immediately after getting engaged during a long car trip last year, Kate and Bill agreed they loved the idea of a surprise wedding. Sharing the news only with their parents and closest family, they delayed the news of the proposal until they had hatched plans for their "engagement party". Despite an early mishap with their seedling invitations, everything went to plan for their vintage themed soiree. Kate's father's beloved Buick was even restored in time to be driven up from Gippsland to be part of the celebrations.
With a little help from The Design Depot, Kate and Bill transformed Hobba cafe in Prahran into a spectacular vintage themed space with dozens of handmade candles and jars of bright blooms thanks to Mordialloc Florist. It would be enough to make most guests twig that this was no ordinary engagement party, but given Kate's love of all things vintage and beautiful, most expected nothing less and were none the wiser.
It wasn't until she walked down the "aisle" with her father John on her arm and celebrant Wendy McRae appeared, that mouths dropped and happy tears appeared all around the room. And so, one year and 27 days after they first met after separate work Christmas parties, Kate and Bill were married in front of their stunned family and friends.
Thank you Kate and Bill for trusting us with your massive secret. We love the photos we took with you guys in the hours before the party. Apart from the stunning styling and gorgeous dress, it's the conspiratorial smiles we love the most!
All the best for a wonderful life together full of many more happy surprises.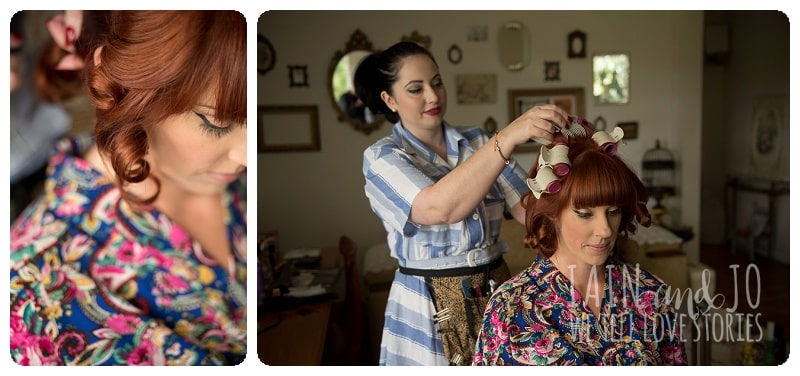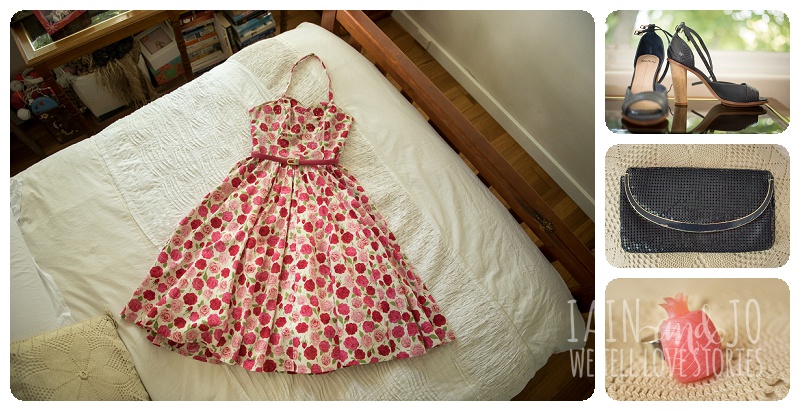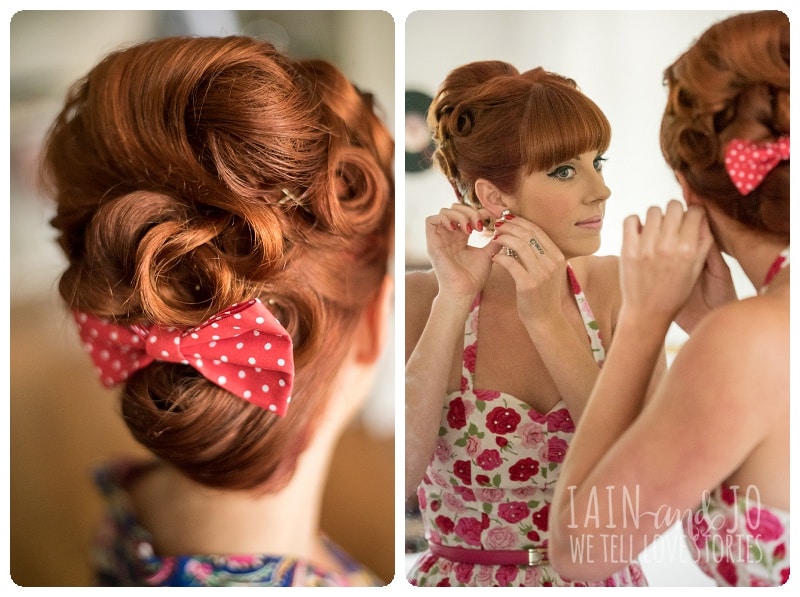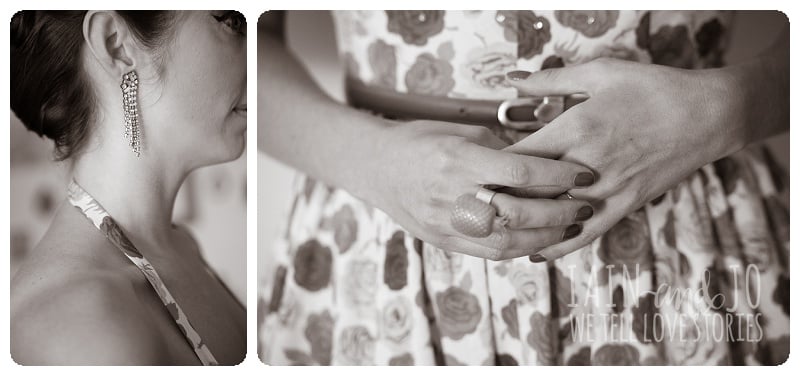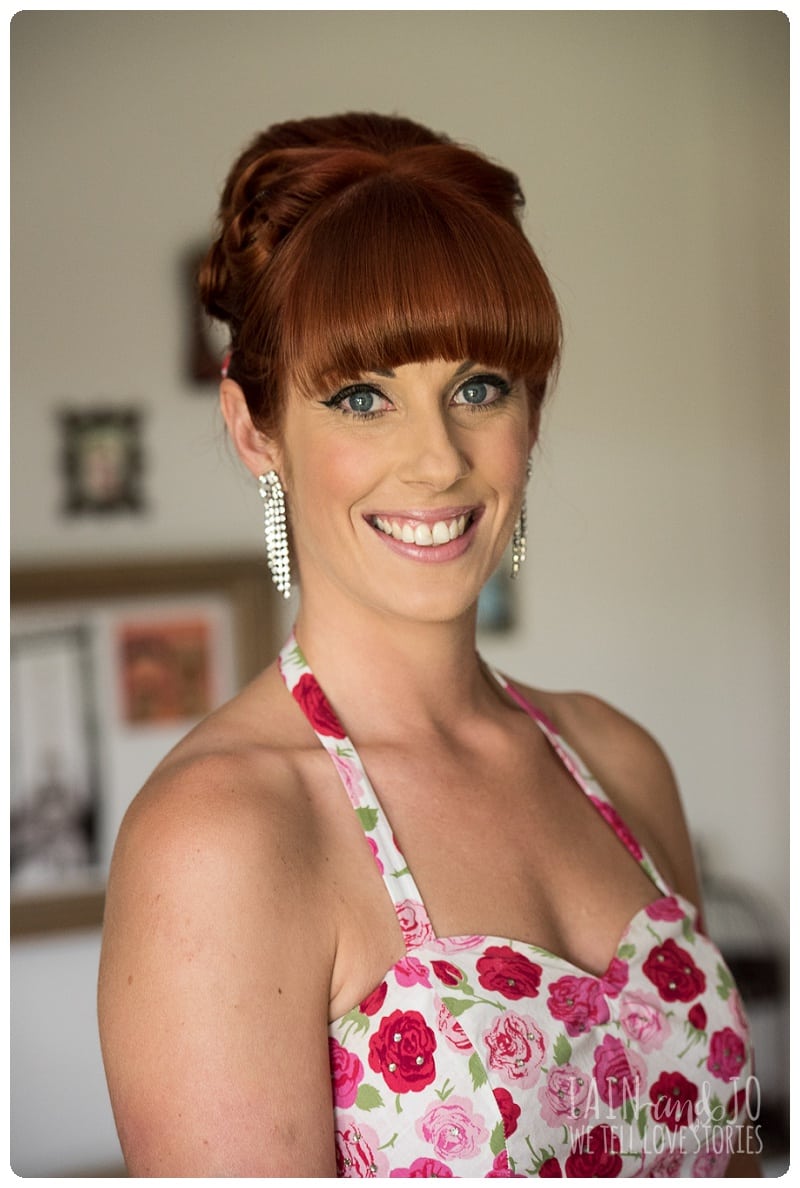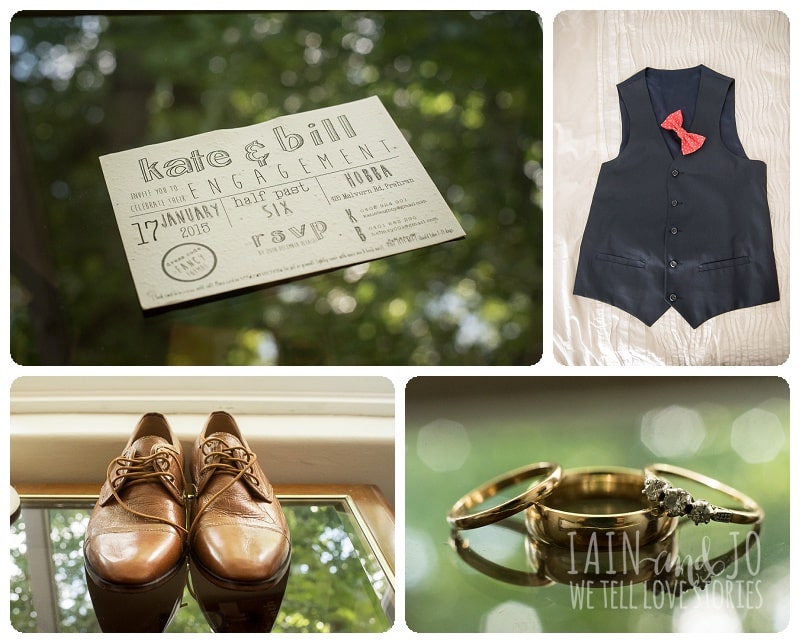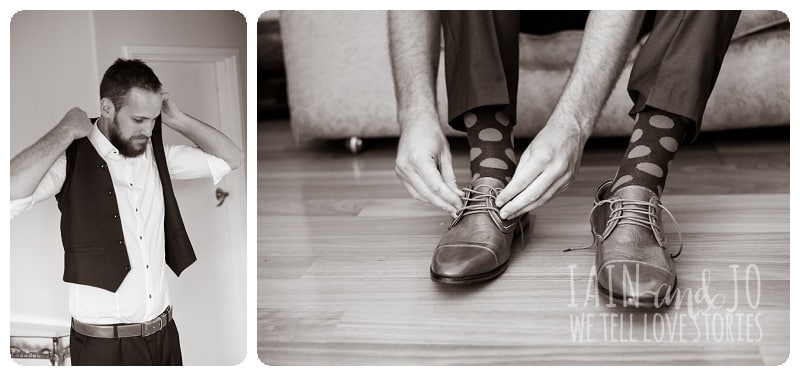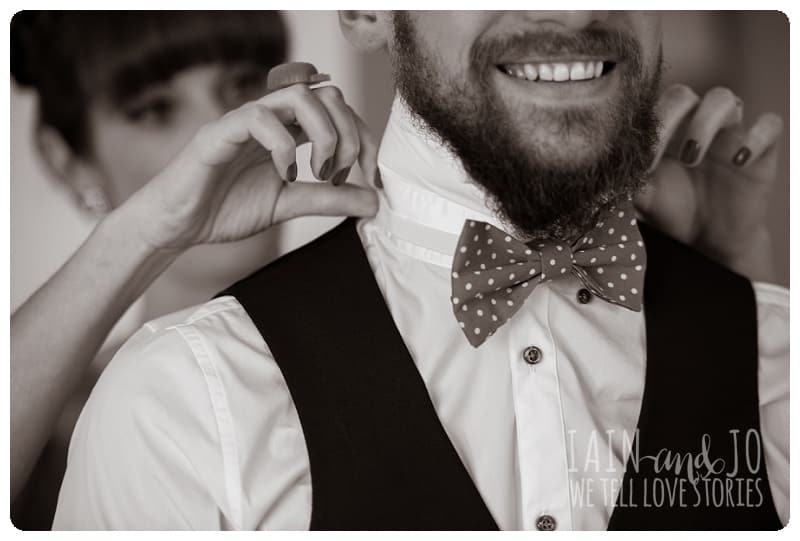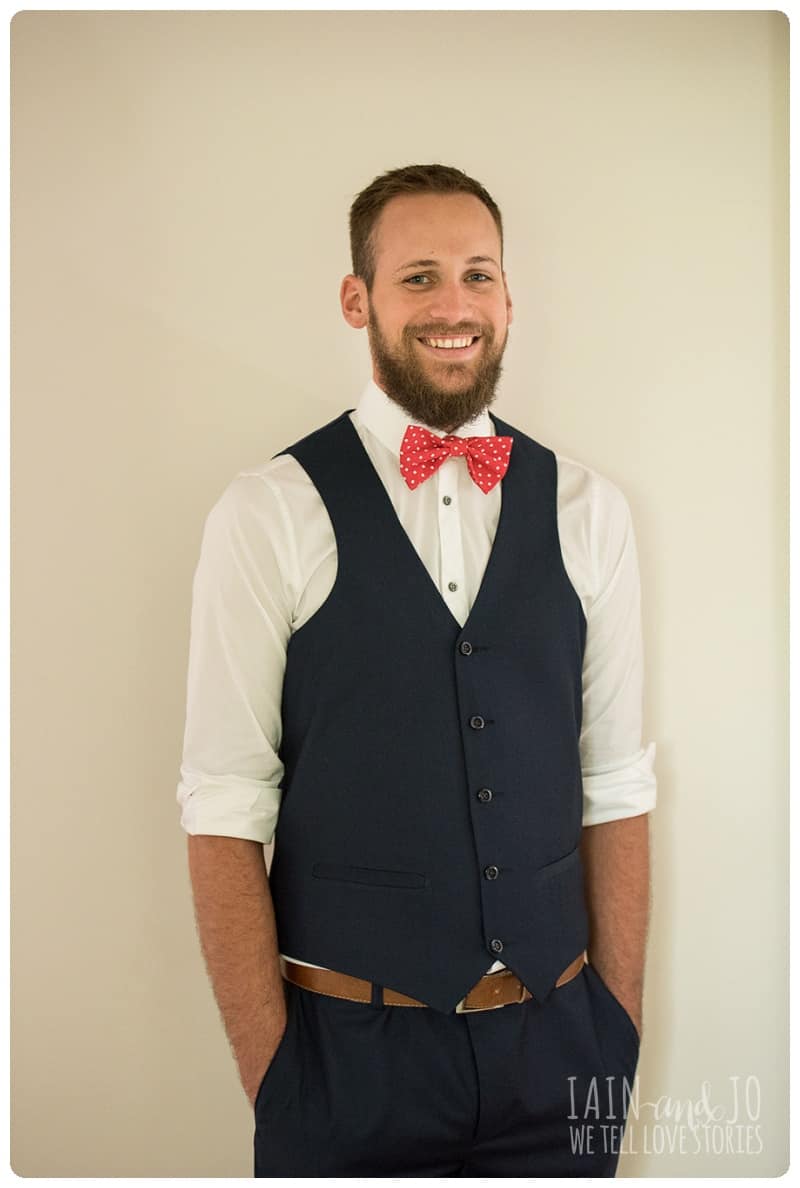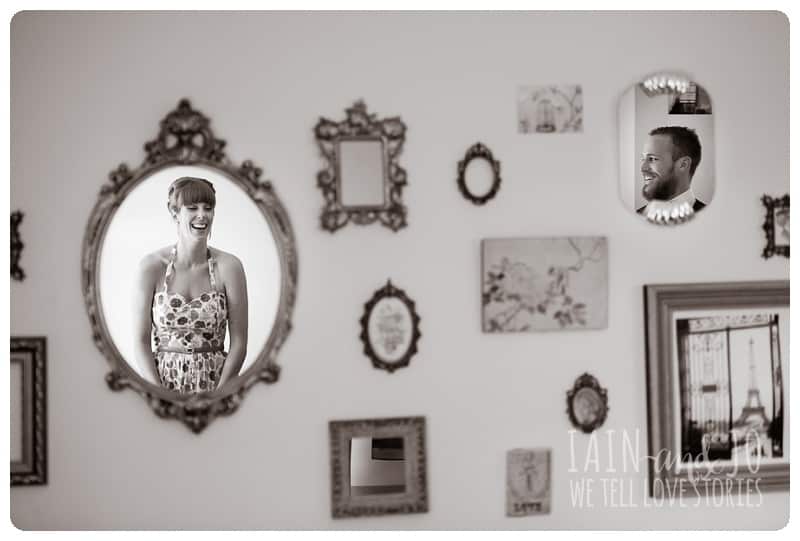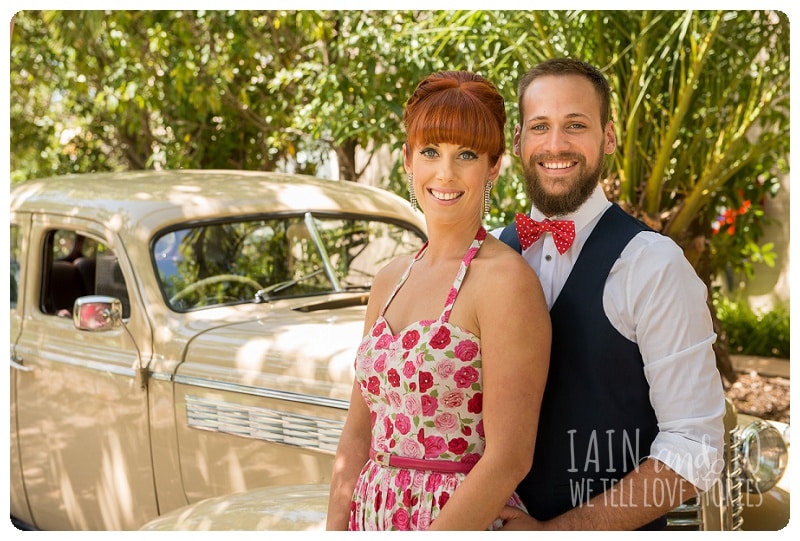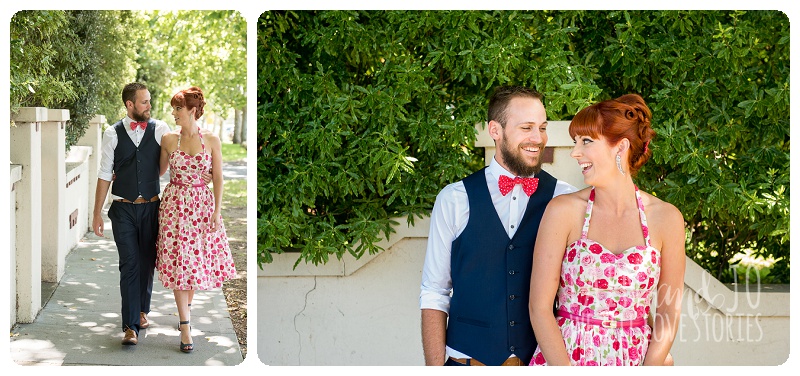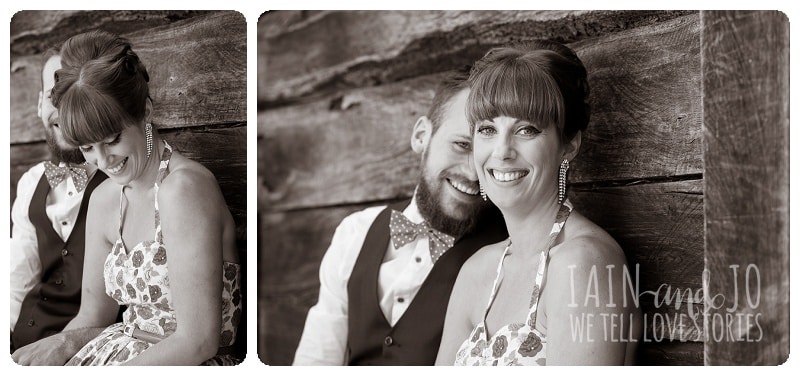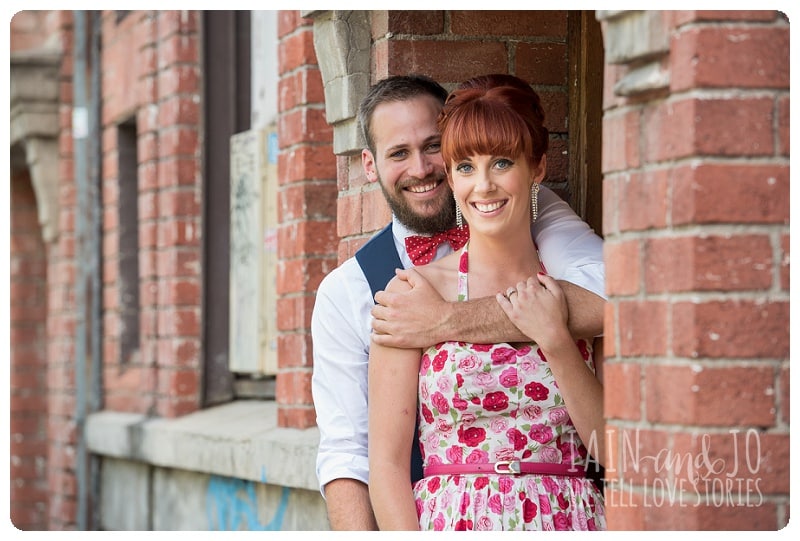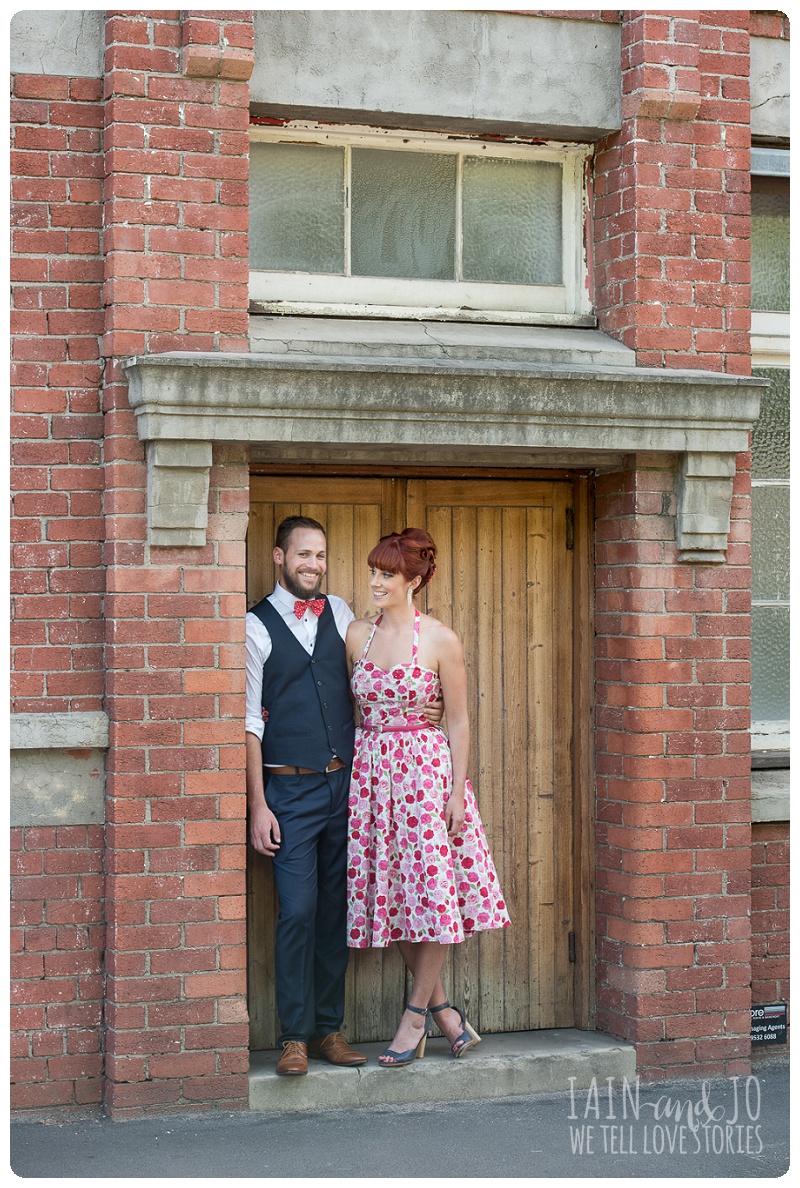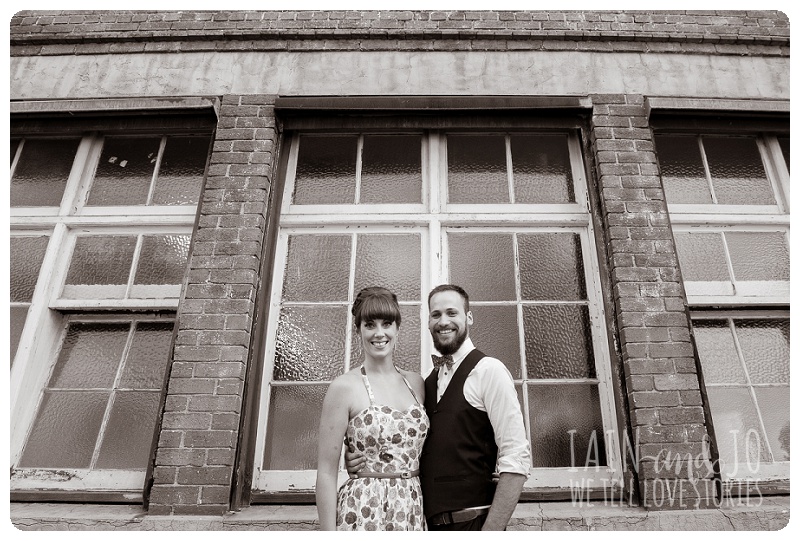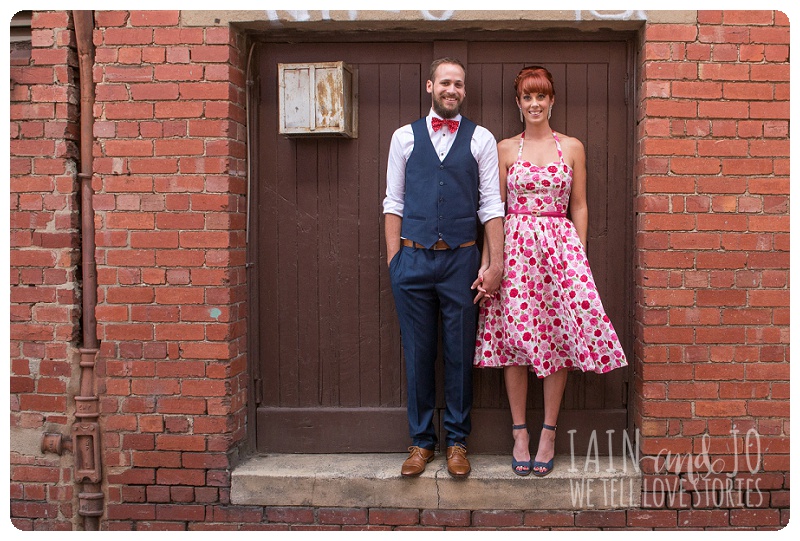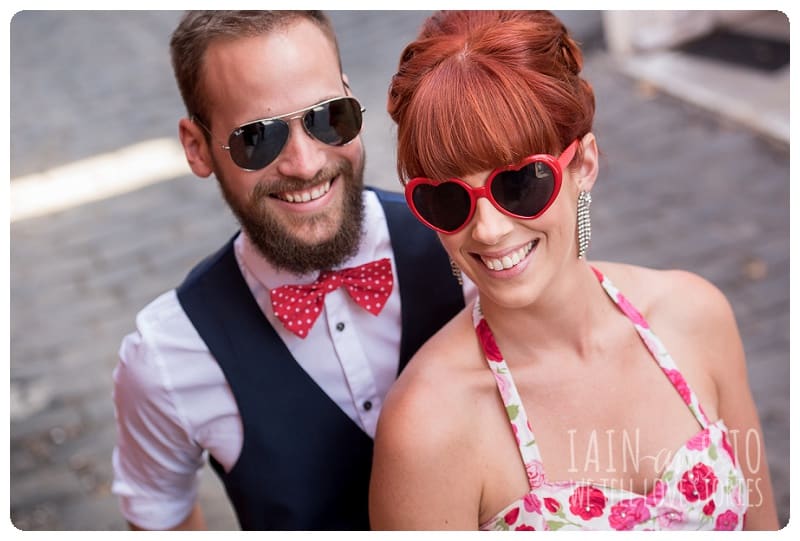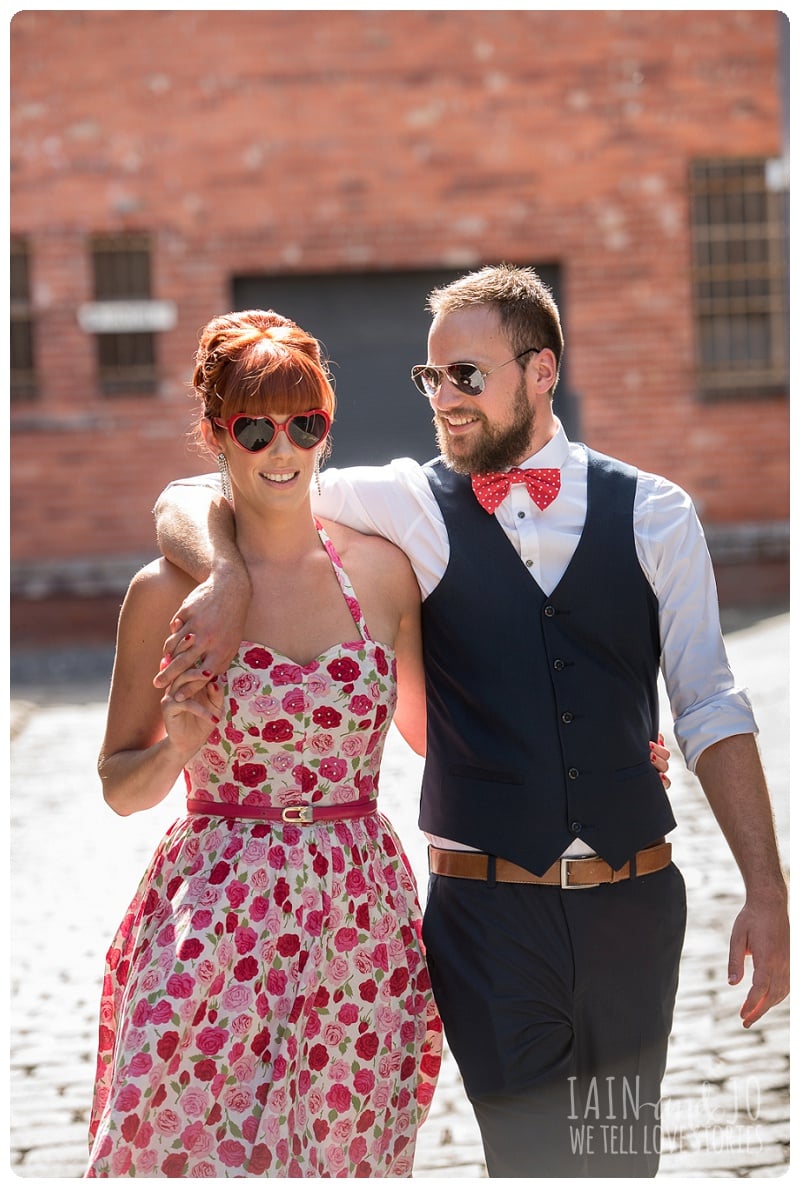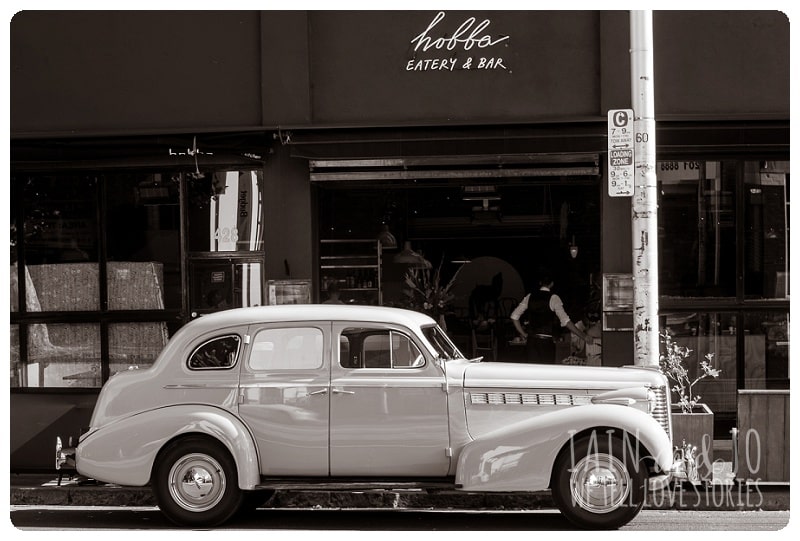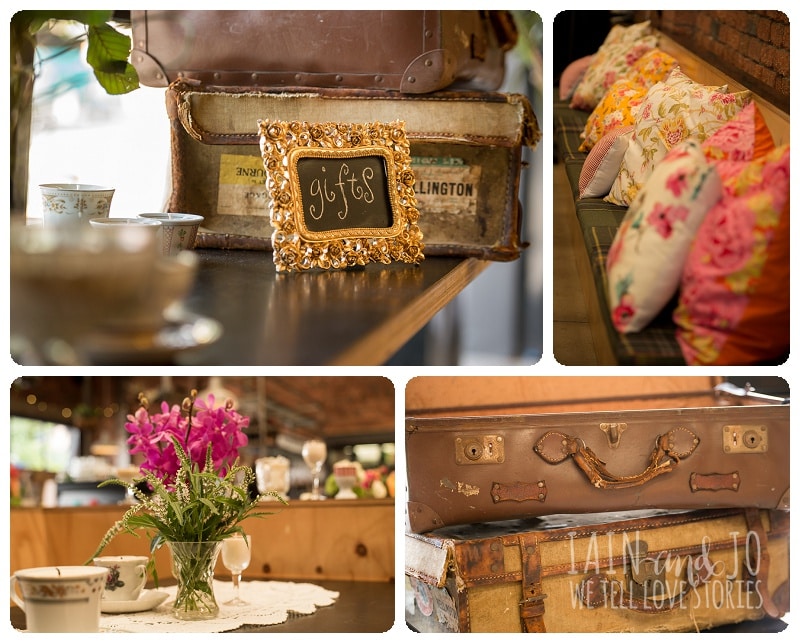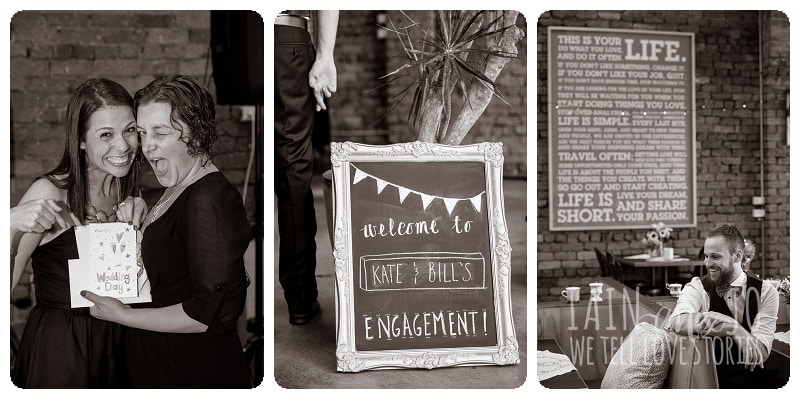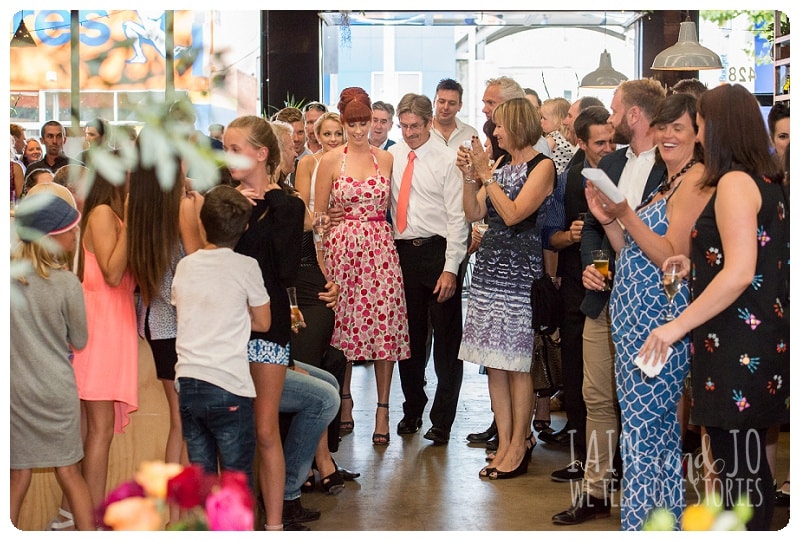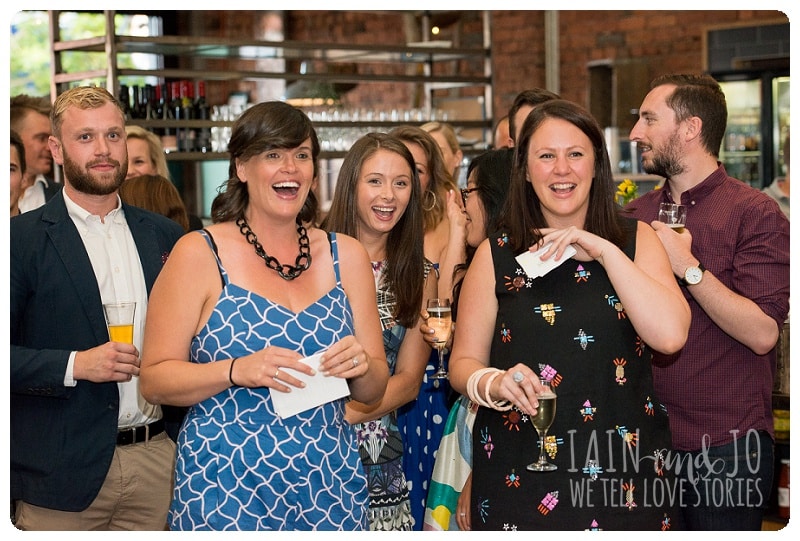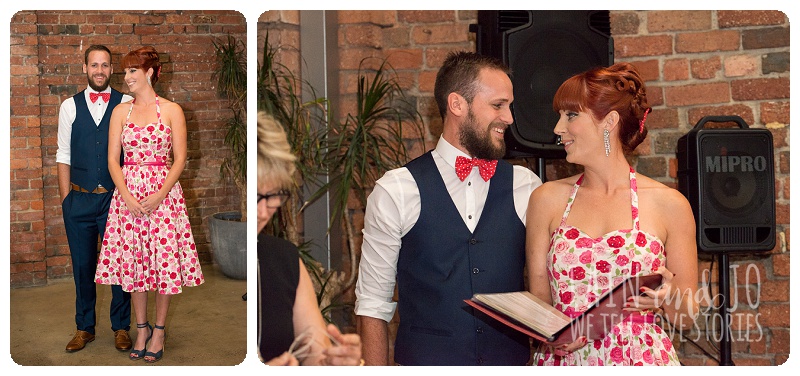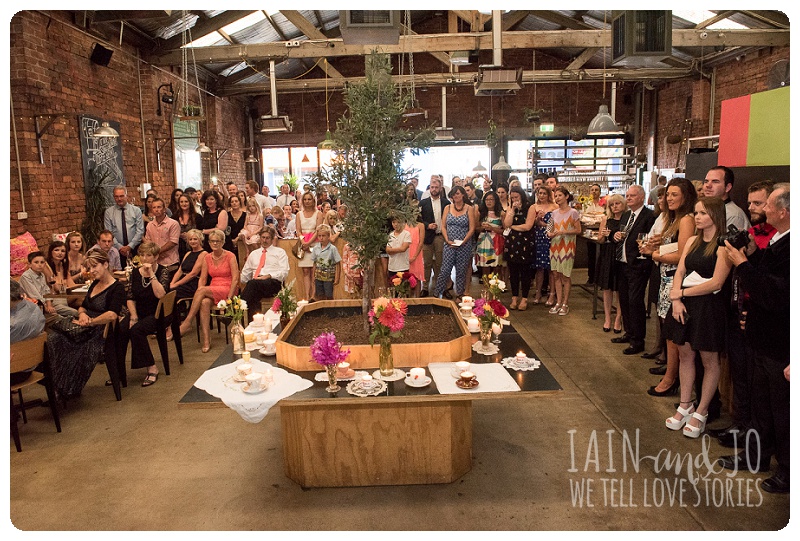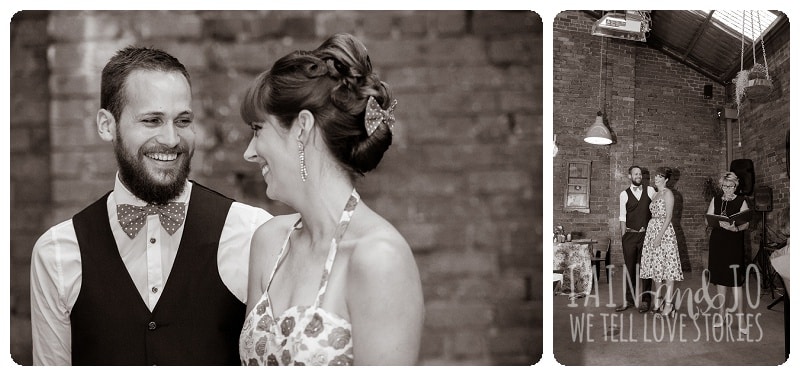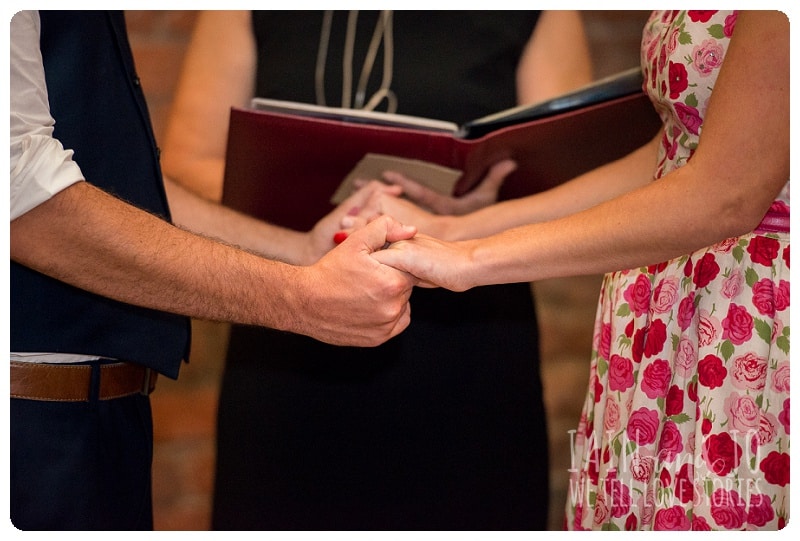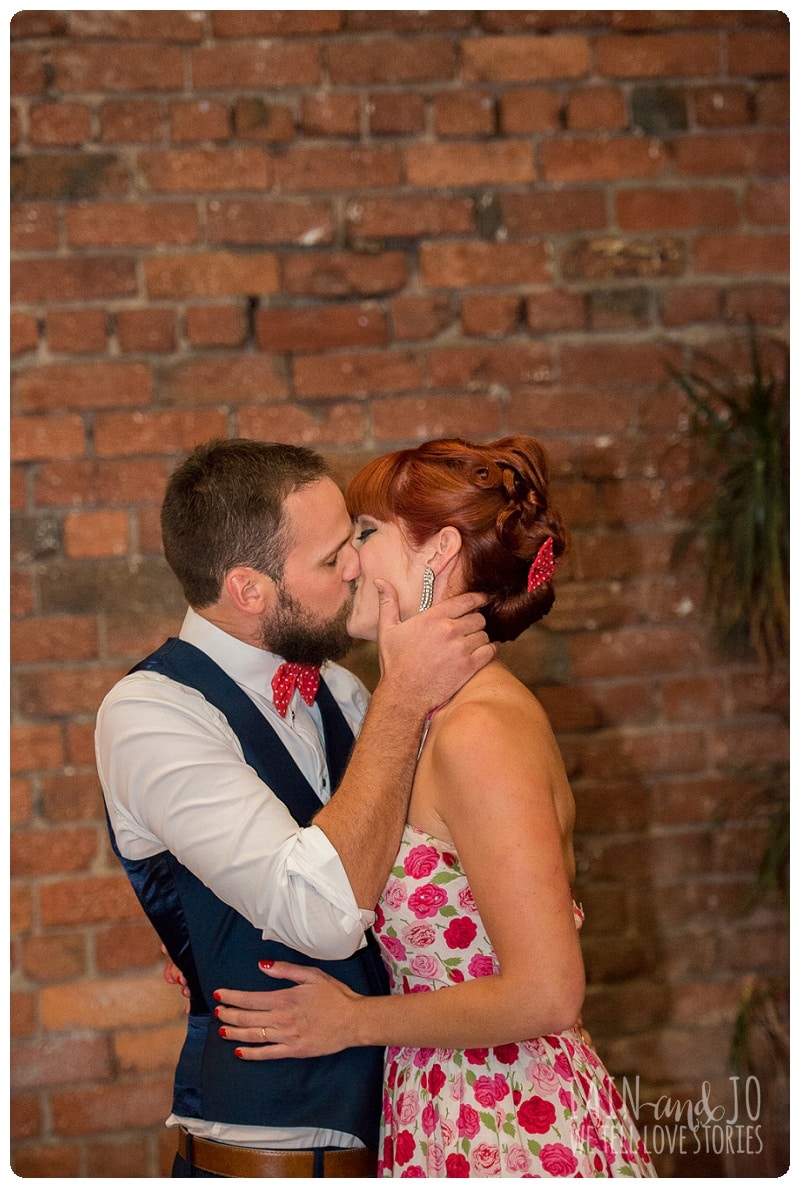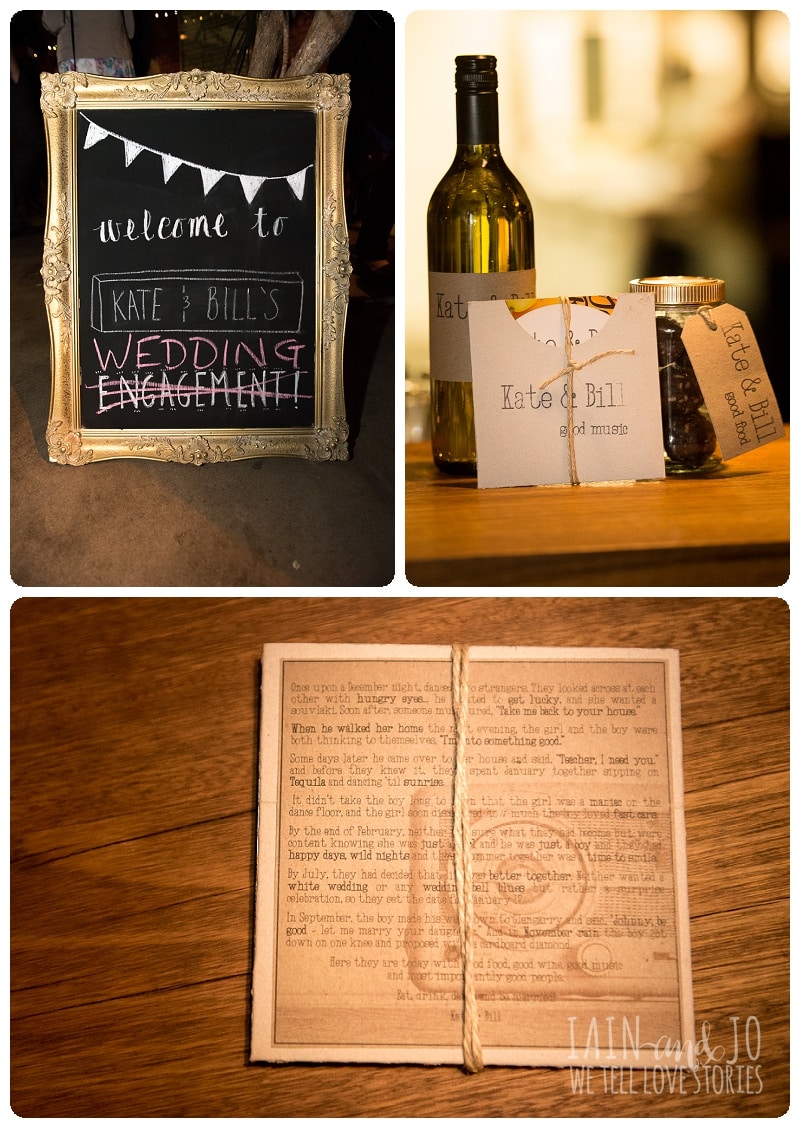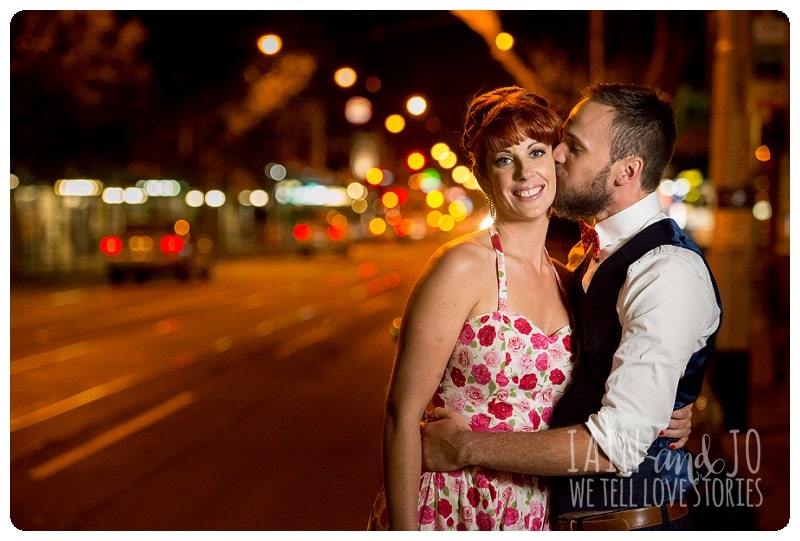 Kate and Bill's Dream Team: Ceremony and reception: Hobba cafe | Celebrant: Wendy McRae | Styling: The Design Depot | Flowers: Mordialloc Florist | Dress: Calendar Girl Vintage | Hair stylist: Candice DeVille