Katrina and Adrian first met online through RSVP and quickly decided to meet up for coffee. On the day of their first meeting, Adrian learnt that Katrina was flying out to Samoa for her brother's wedding later that day.
By this stage, Katrina was getting fed up online dating and thought to herself, I don't have time to waste so she decided to "unleash 60% of my crazy in one go". To her surprise, Adrian not only coped with her crazy, but contributed to it!

"When I first met Katrina five years ago, she made me laugh, she was ambitious, encouraged my silliness and taught me to live every day to the fullest. She is full of energy and full of smiles and so genuine … Never ever have I met such a beautiful person."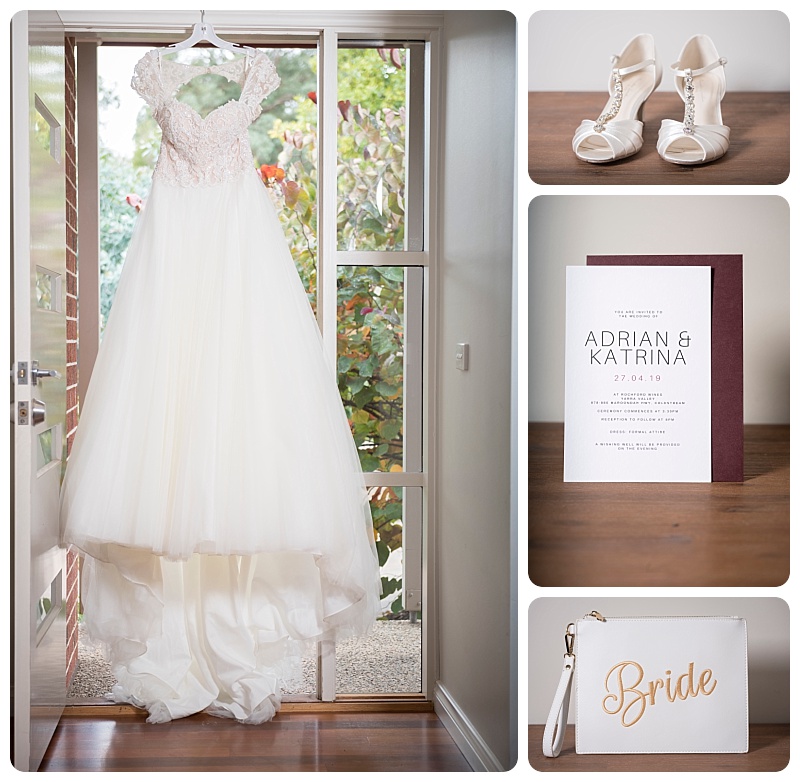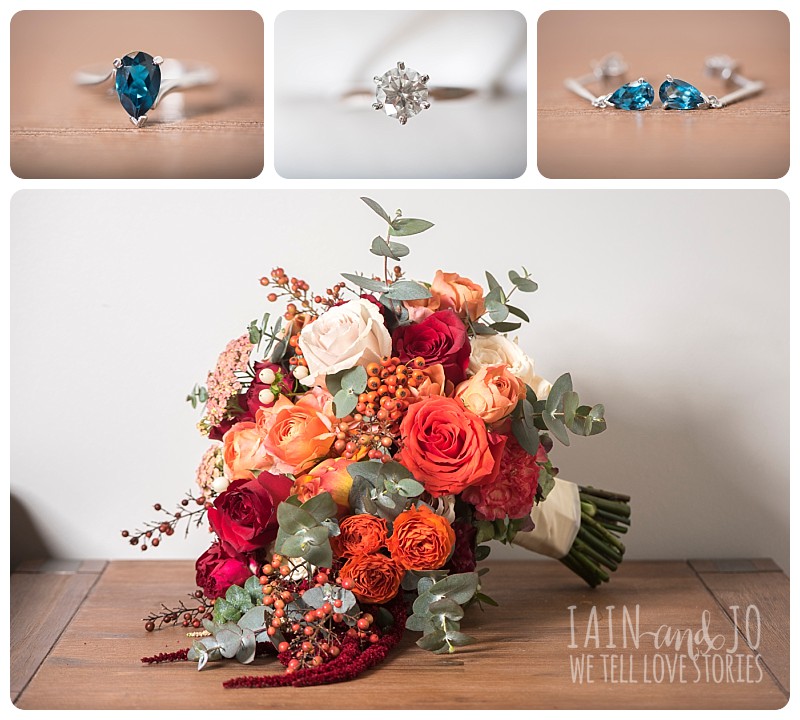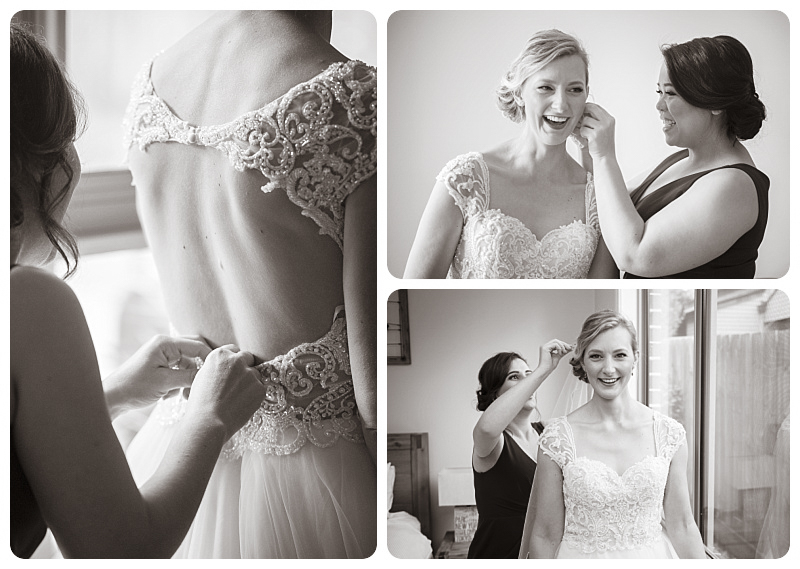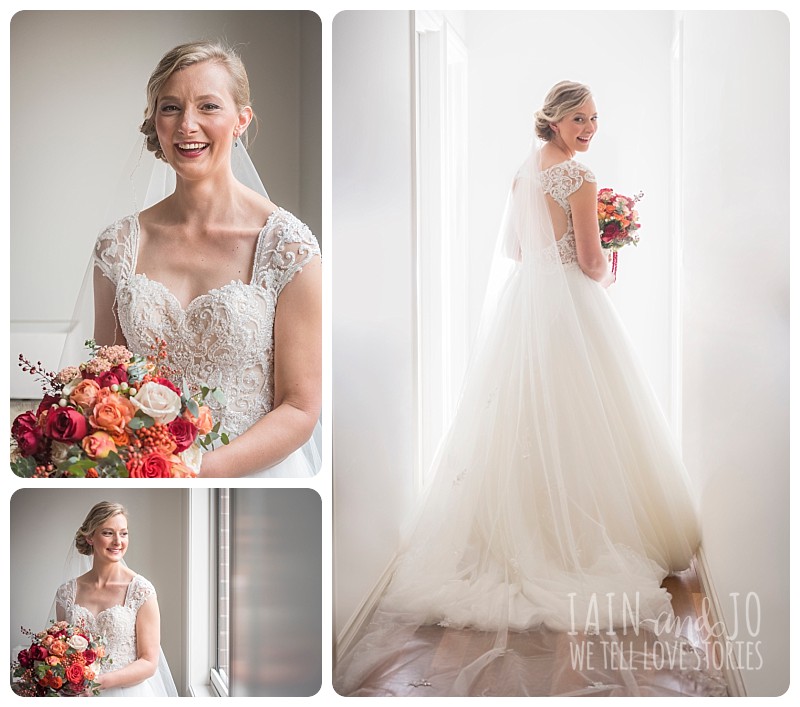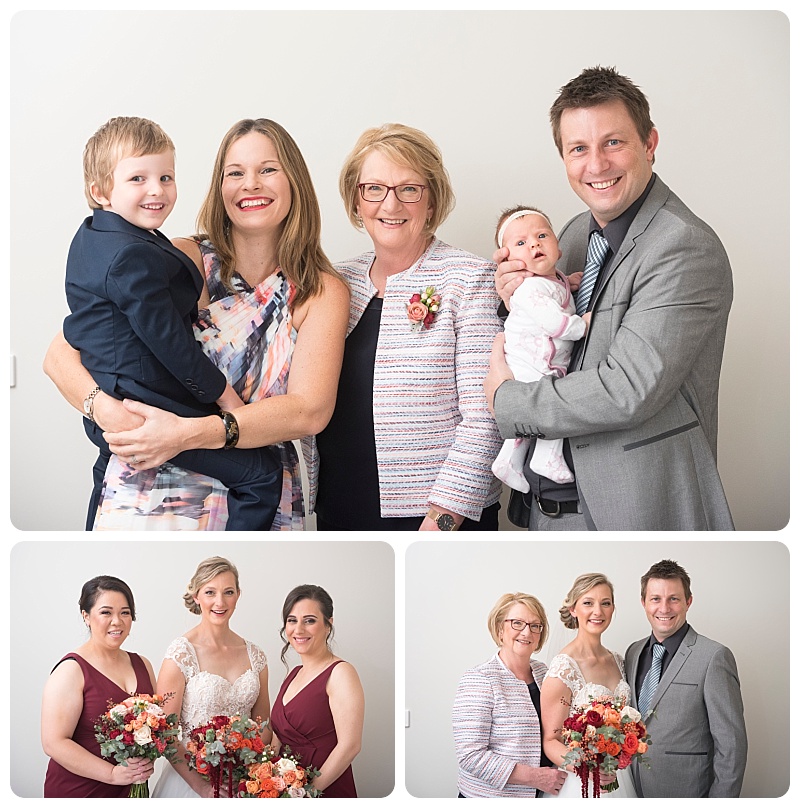 On paper, Katrina and Adrian are quite different. Being a teacher, Katrina is very organised, but she can also be quite fun and silly. While Adrian is the first to admit he is far more mature and serious than his 34 years. But it's these differences and a shared love of wine, travel and family values that makes them a perfect match.
After keeping her waiting for months, Adrian finally popped the question after a lovely spa day and picnic at Werribee Mansion. Sensing that Katrina has cottoned on to his proposal plan, Adrian kept her in suspense until the very end of the day. Katrina had started to pack up the picnic and had cheese and dip all over her hands, when Adrian got down on one knee and flung the ring in her face, forgetting to even ask the question.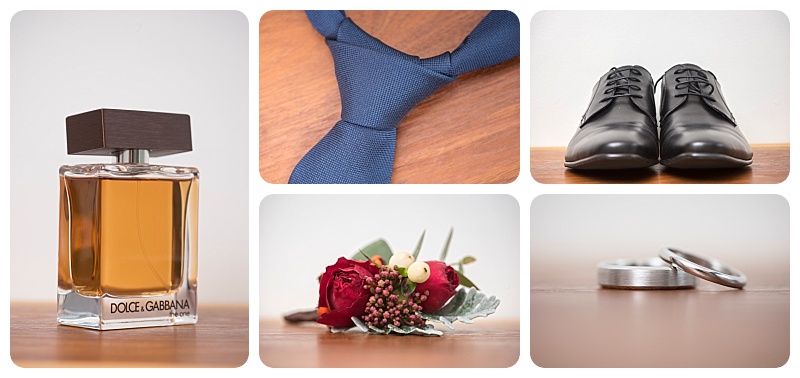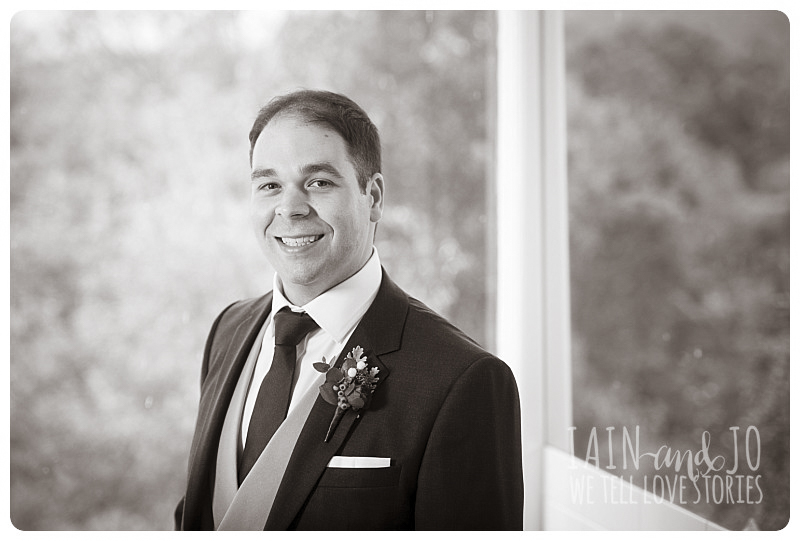 The pair love their wine, so it made sense to choose Rochford Winery for their wedding day and held their ceremony in the venue's new glass Conservatory. Katrina and Adrian's beautiful personal vows meant there was barely a dry eye in the house.
"There is no doubt in my mind that we belong together. And I know that forever will never be long enough. I promise to love you through the perfect times and the merely fabulous times, regardless of how often you get distracted by shiny things."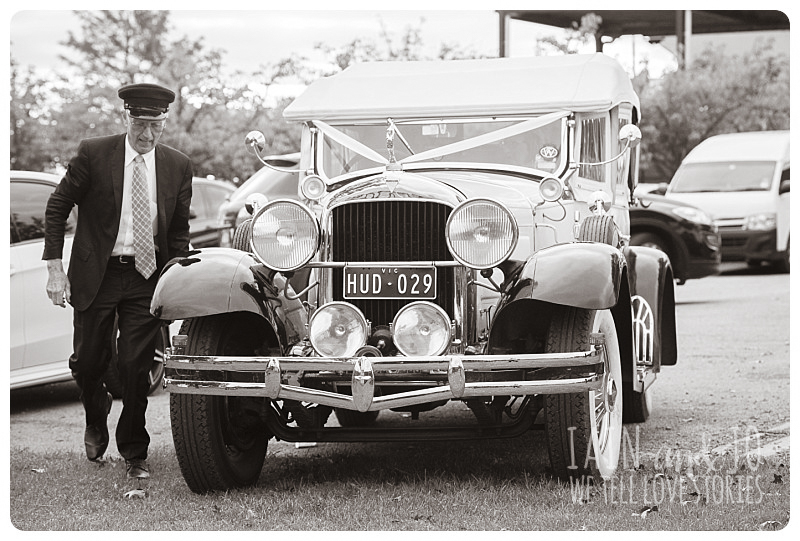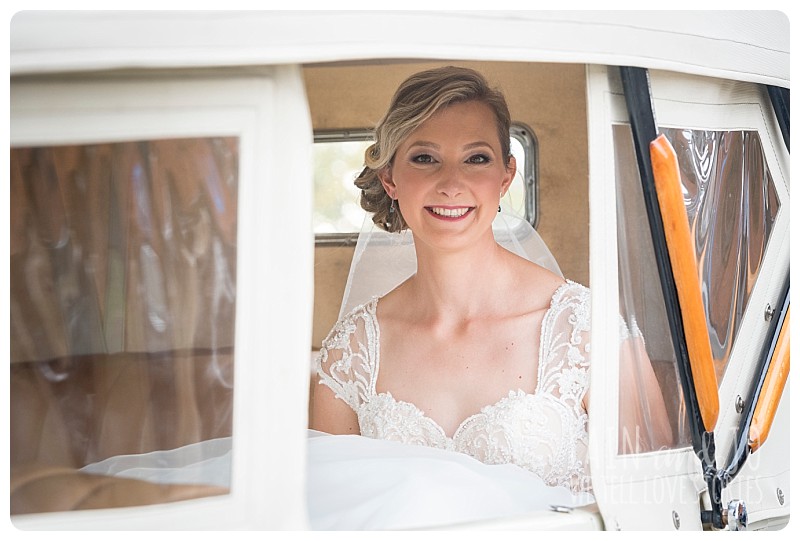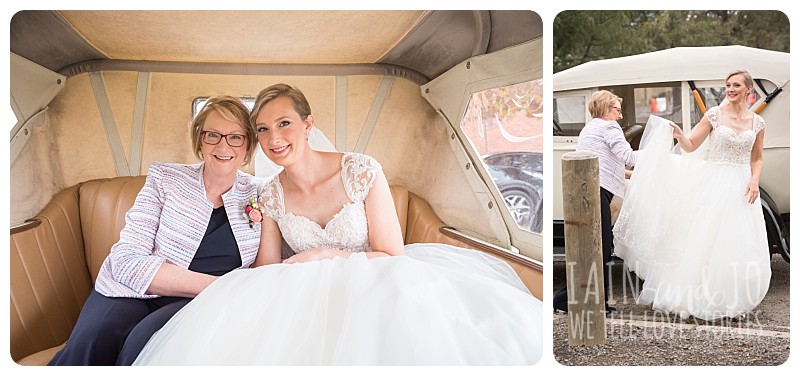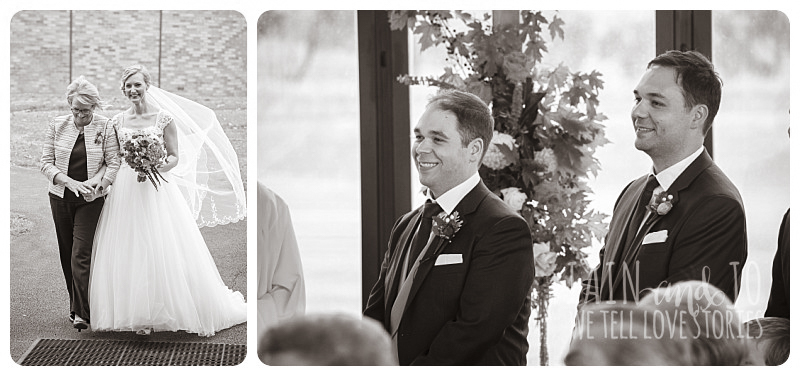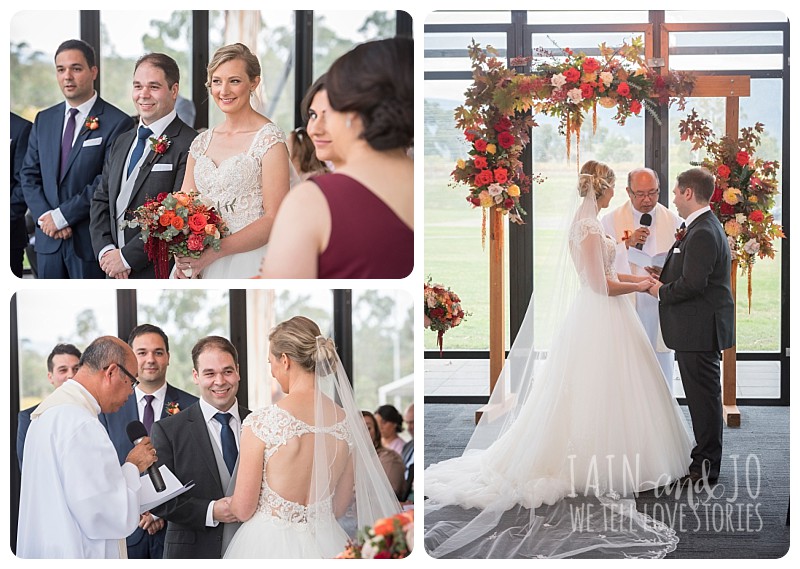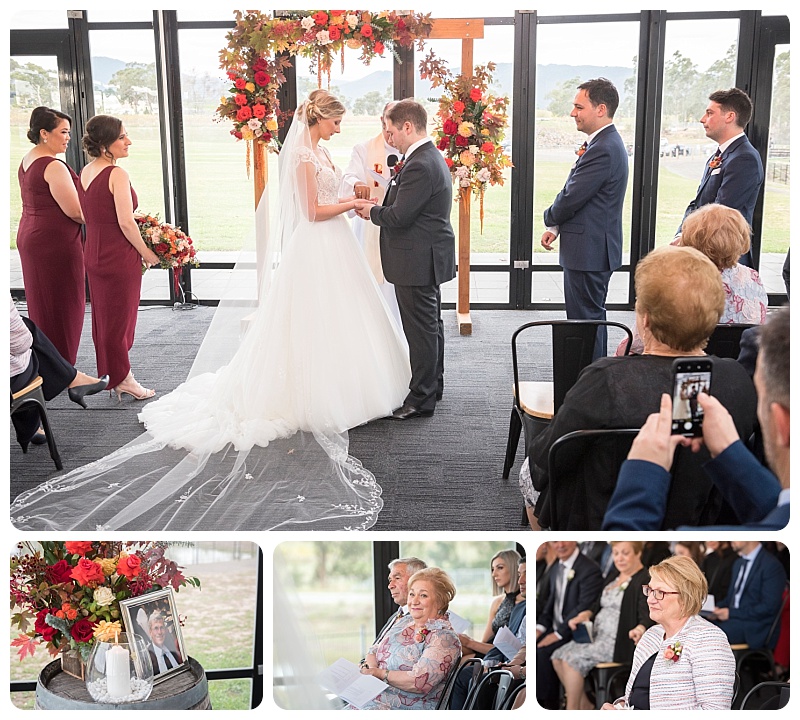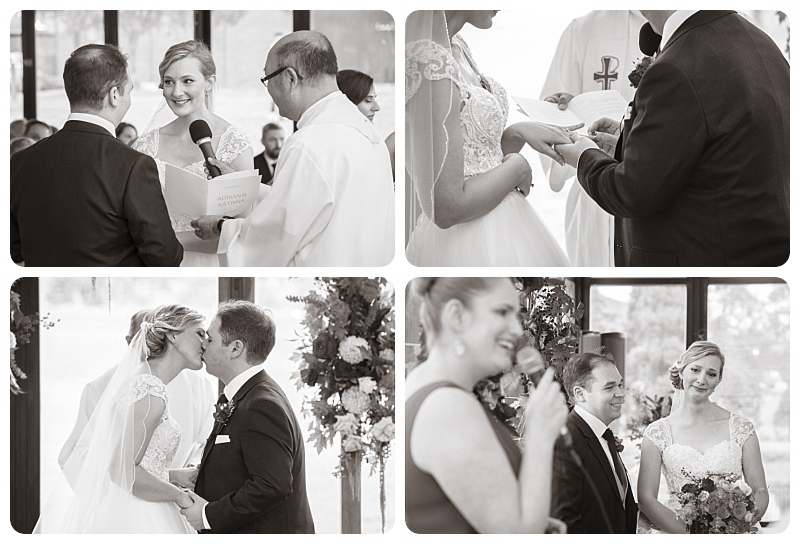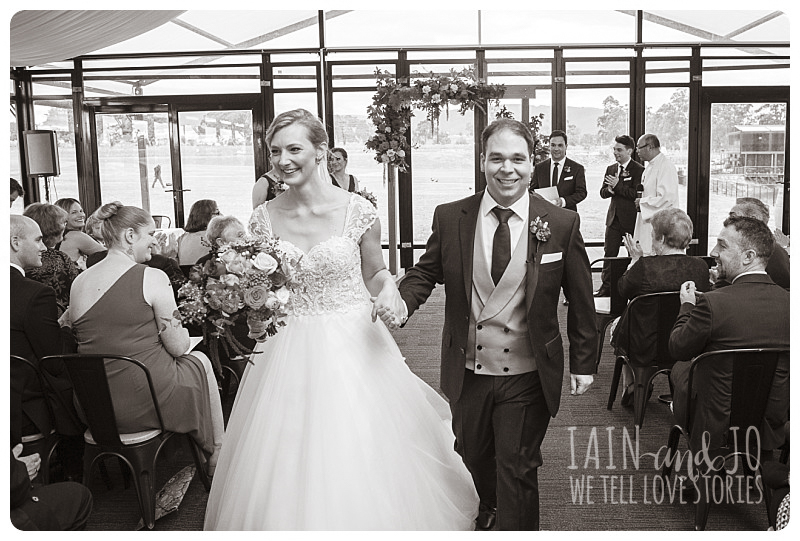 And from Adrian:
"I promise to love you forever. I want us to grow old together, to shake our collective fists at teenagers and to talk endlessly about the good old days when things were better, cheaper and generally less politically correct. I love you for never being afraid to be silly with me, for putting up with my unique sense of humour and for giving me the honour of being the only one who knows how truly hilarious you are."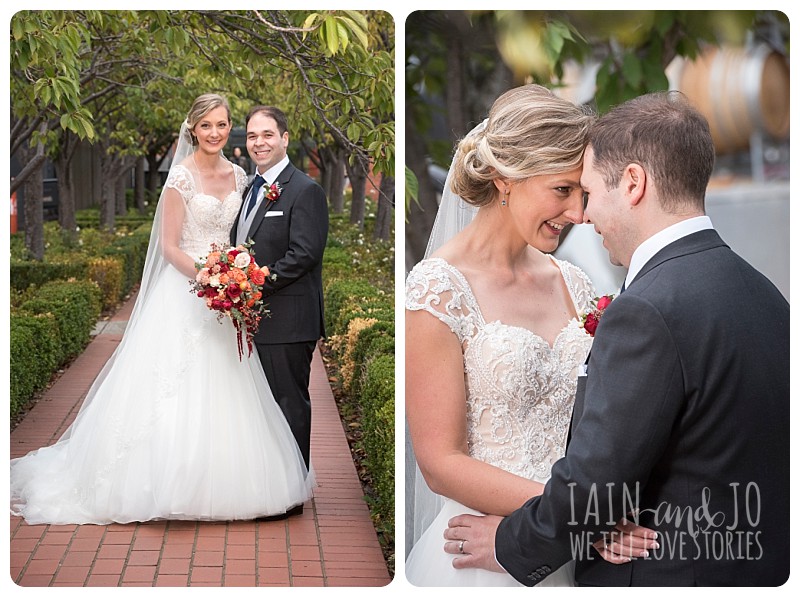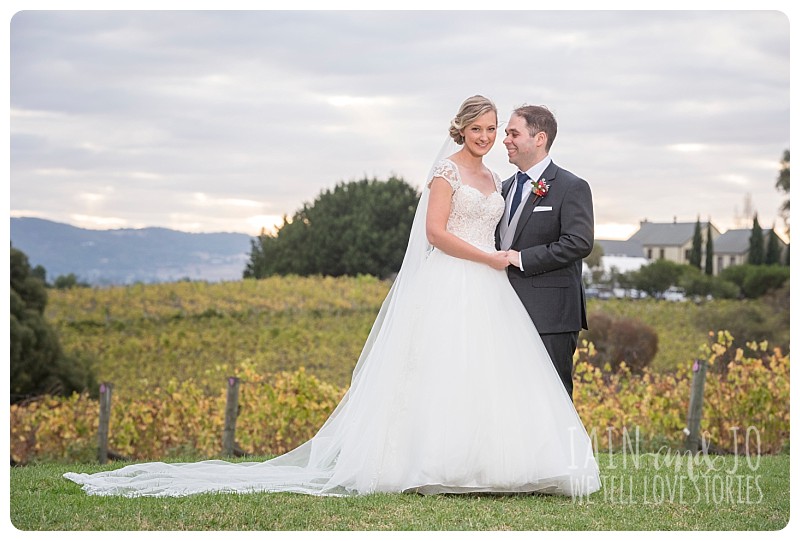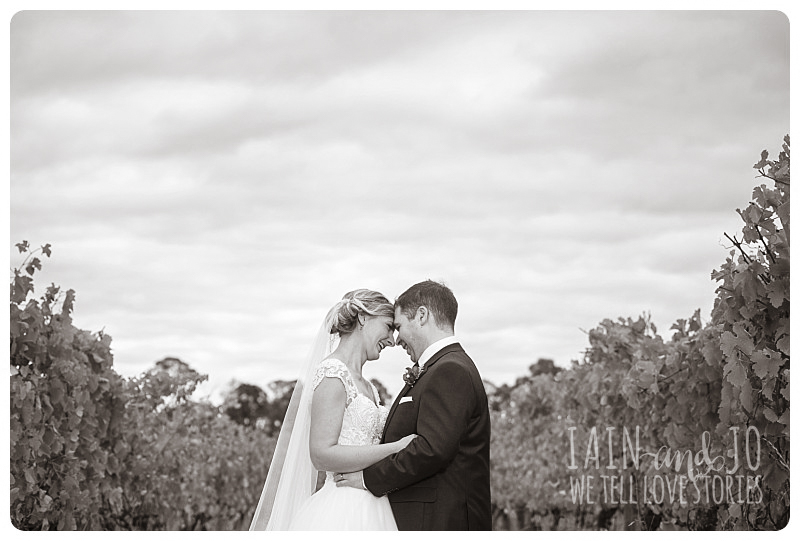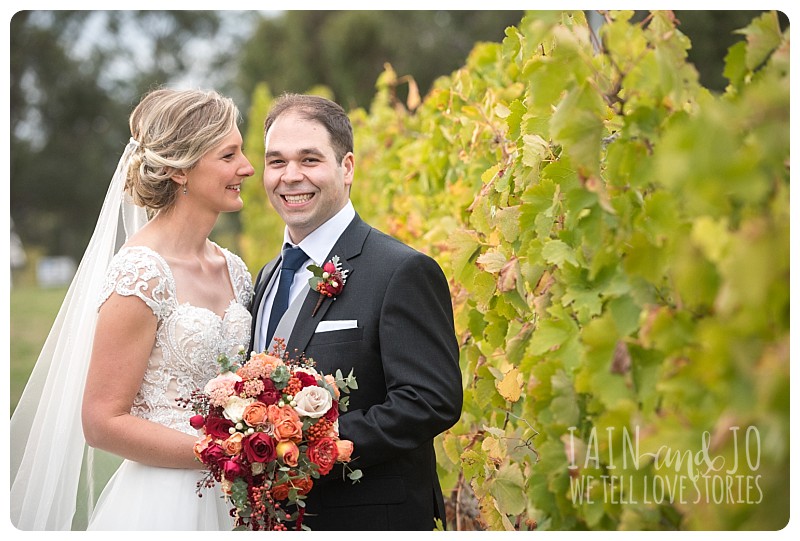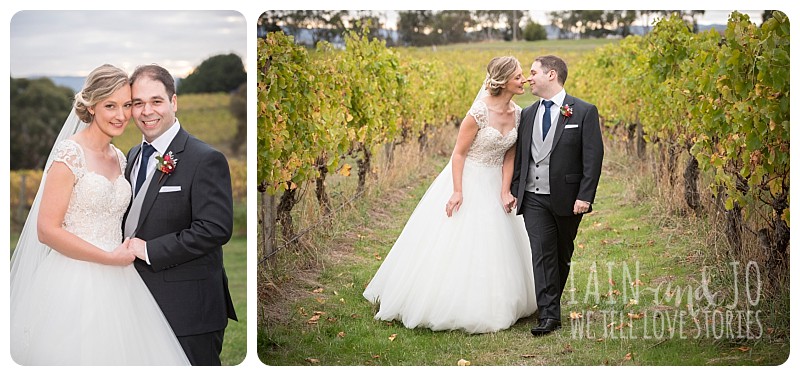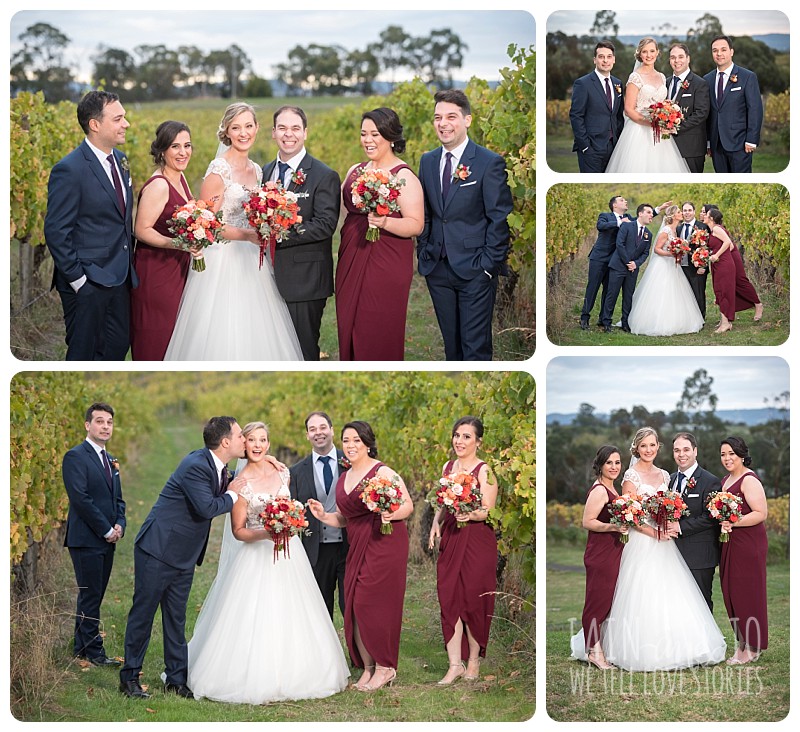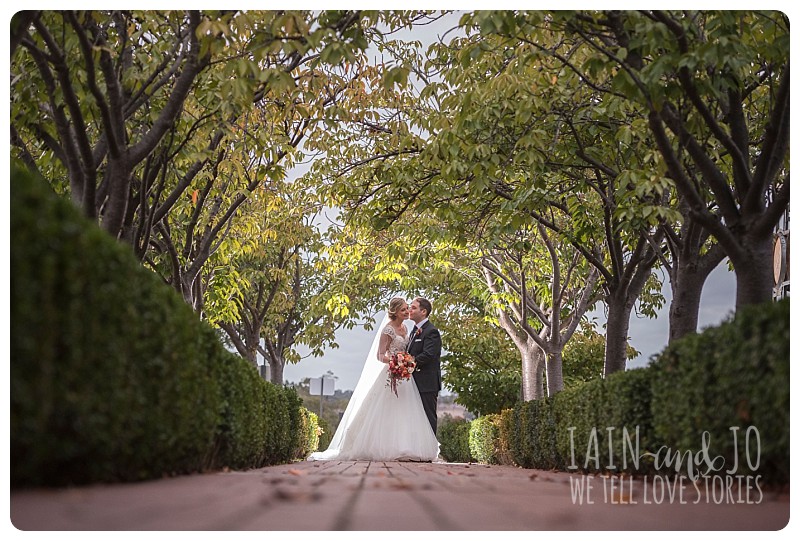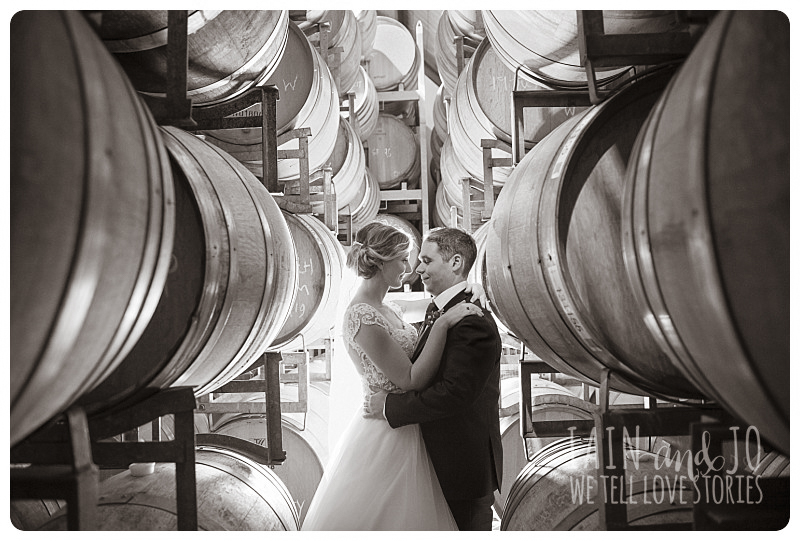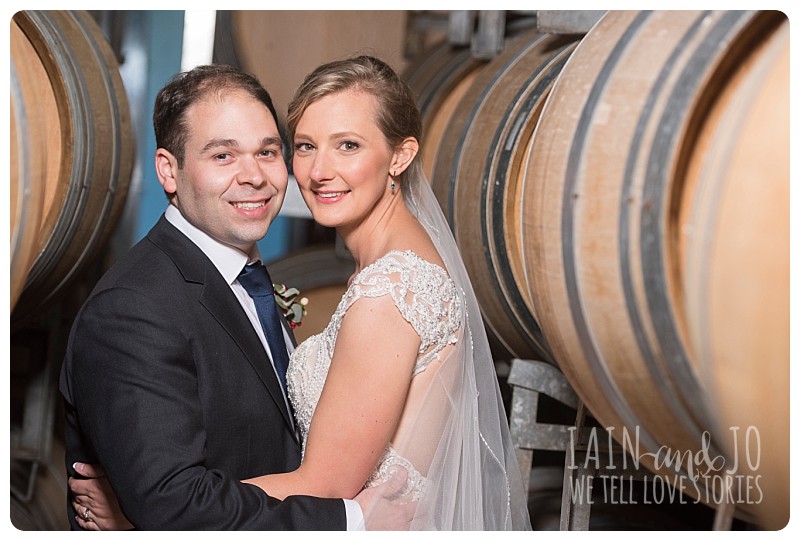 Afterwards we wandered around the vines and squeezed into the barrel room for some photos – with Katrina's stunning dress, it was literally a tight squeeze! Then it was into the restaurant for the real party to begin. Once the formalities were over, Katrina barely left the dance floor all night!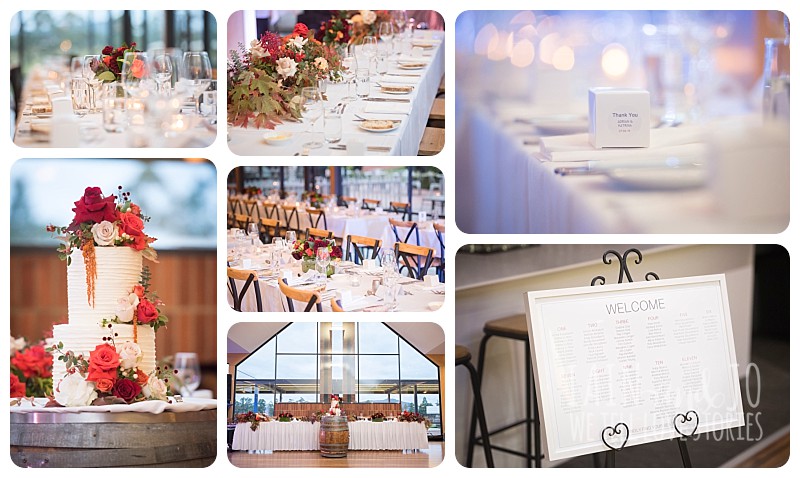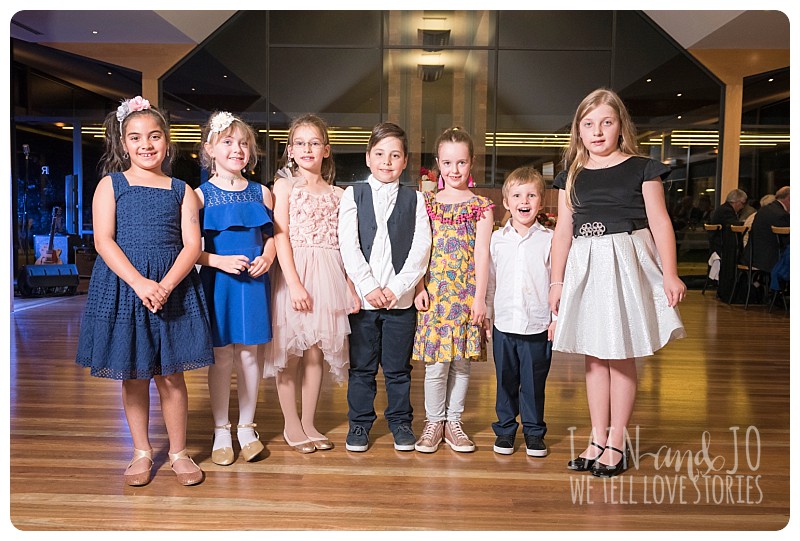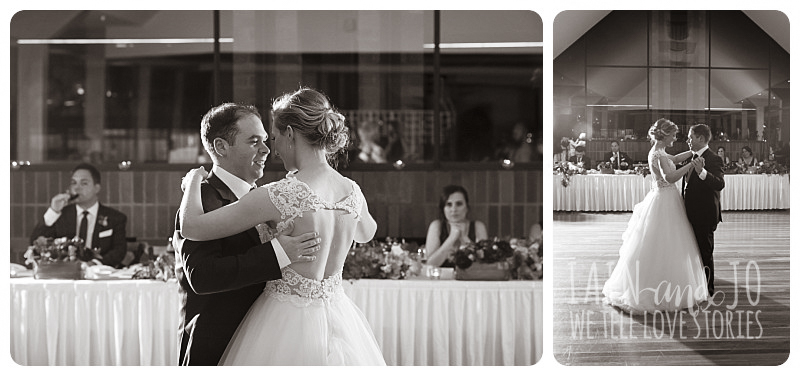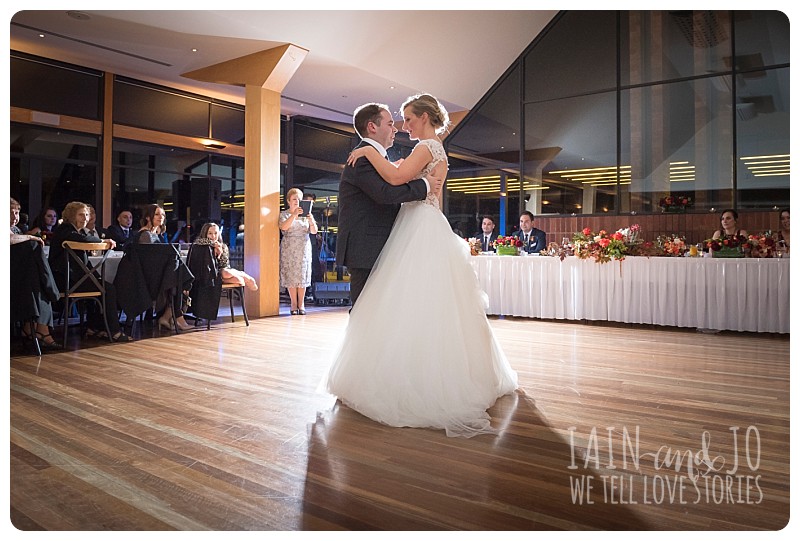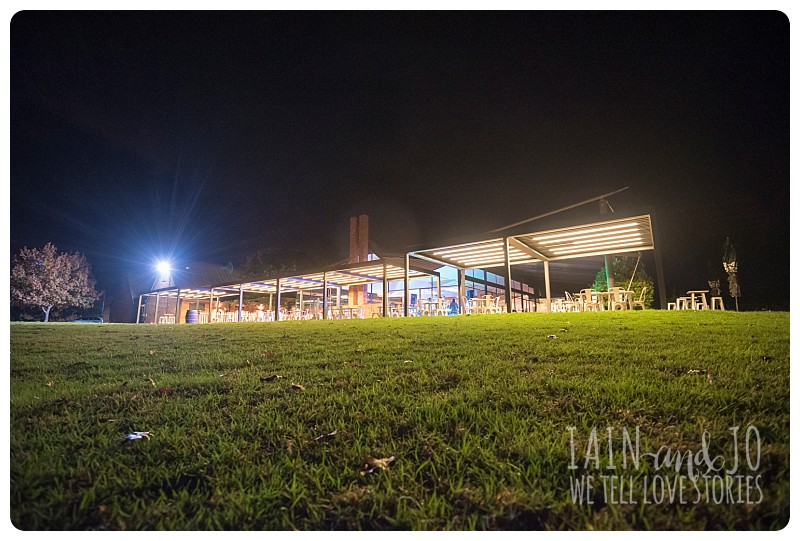 Katrina and Adrian – thanks so much for involving us in your entire wedding journey and love story so far. It's been an absolute pleasure to get to know you both and your family and friends. You really do make the perfect pair and we wish you a lifetime of happiness together.
Katrina and Adrian's Dream Team:
Ceremony & reception: Rochford Winery | Dress: Sposa Group| Bridesmaids' dresses: Forever New | Hair stylist: Lanie Phelps | Jewellery: Jewellery by Anita | Flowers: Lilypad Flowers | Cake: Sargent's Bakery | Videographer: Pro Eye Video