Kelly and Daniel crossed paths through their volunteering work with the SES, but it wasn't until a mutual friend's birthday party and then working together during the January 2020 bushfires, that they really got to know each other. Up until then, the 15-year SES veteran Daniel had pretty much avoided Kelly as she was a newbie and also a staff member!
But they eventually swapped numbers and went on their first date at a restaurant – which turned out to be the last weekend before Melbourne went into covid-lockdown. Luckily they could still see each other at work, but it was a very strange time to be a newly-dating couple.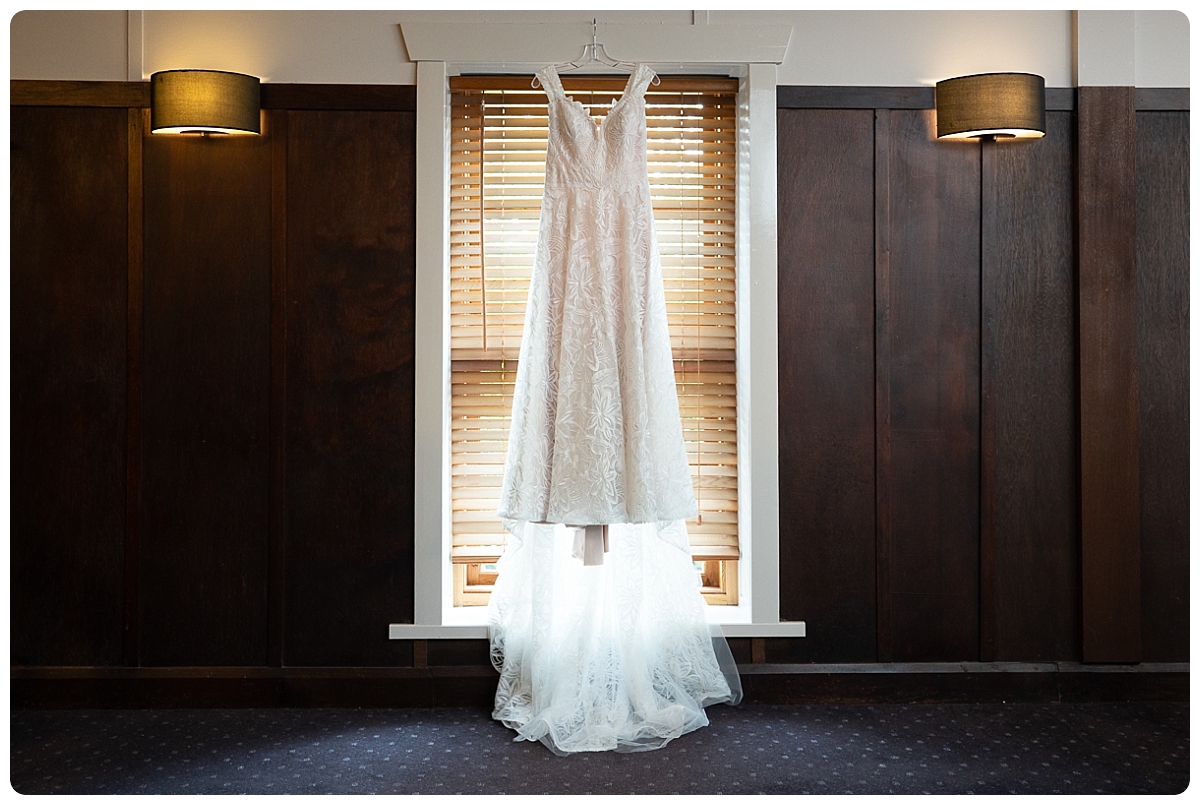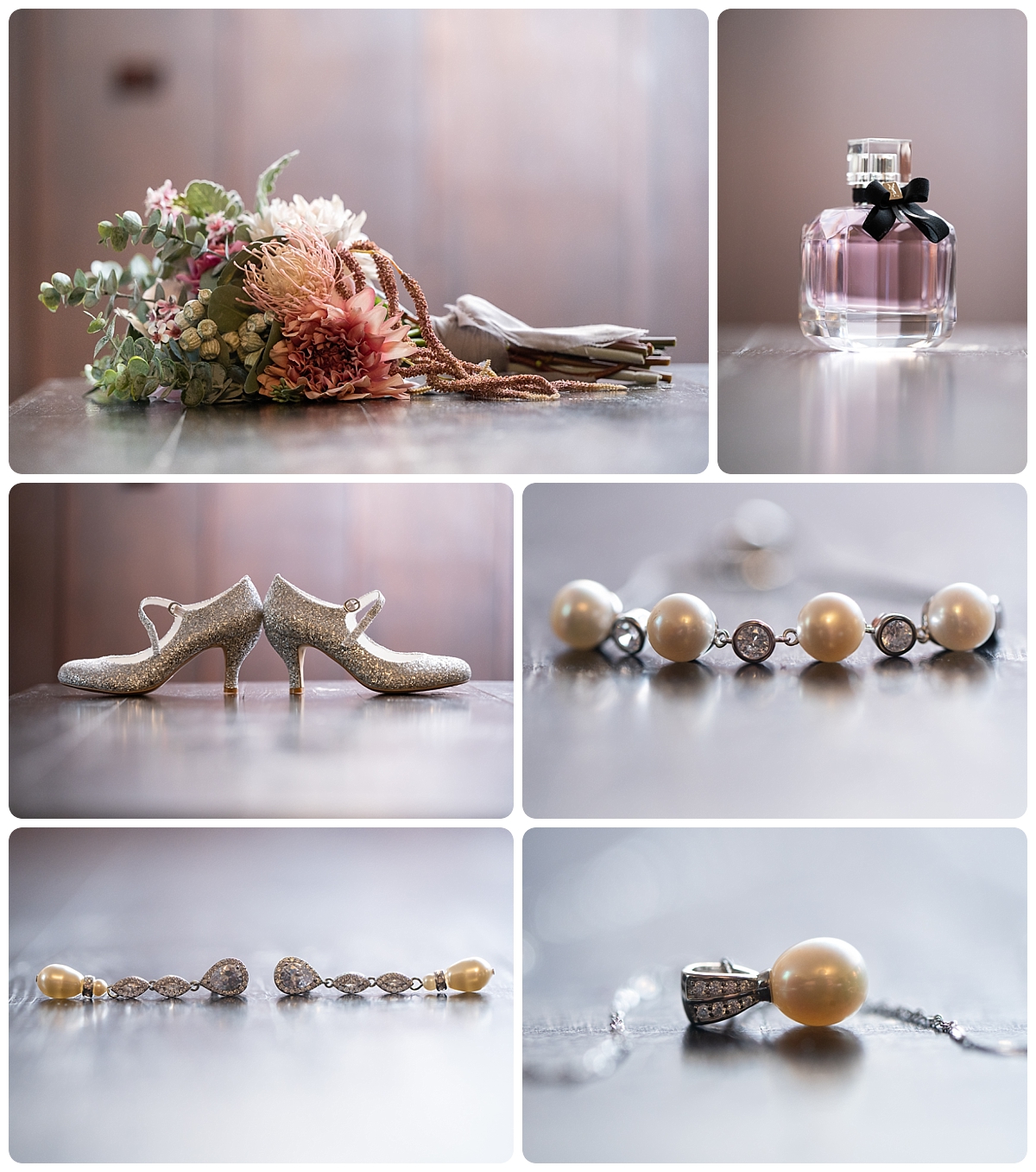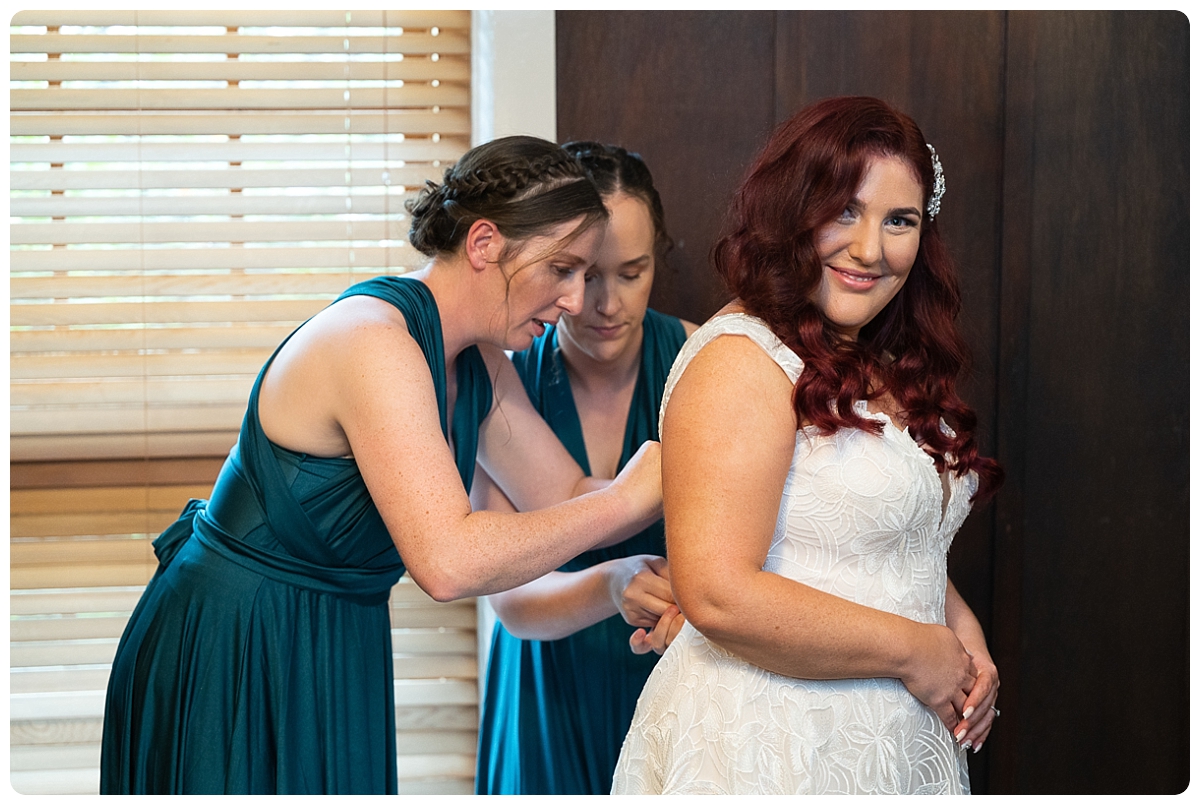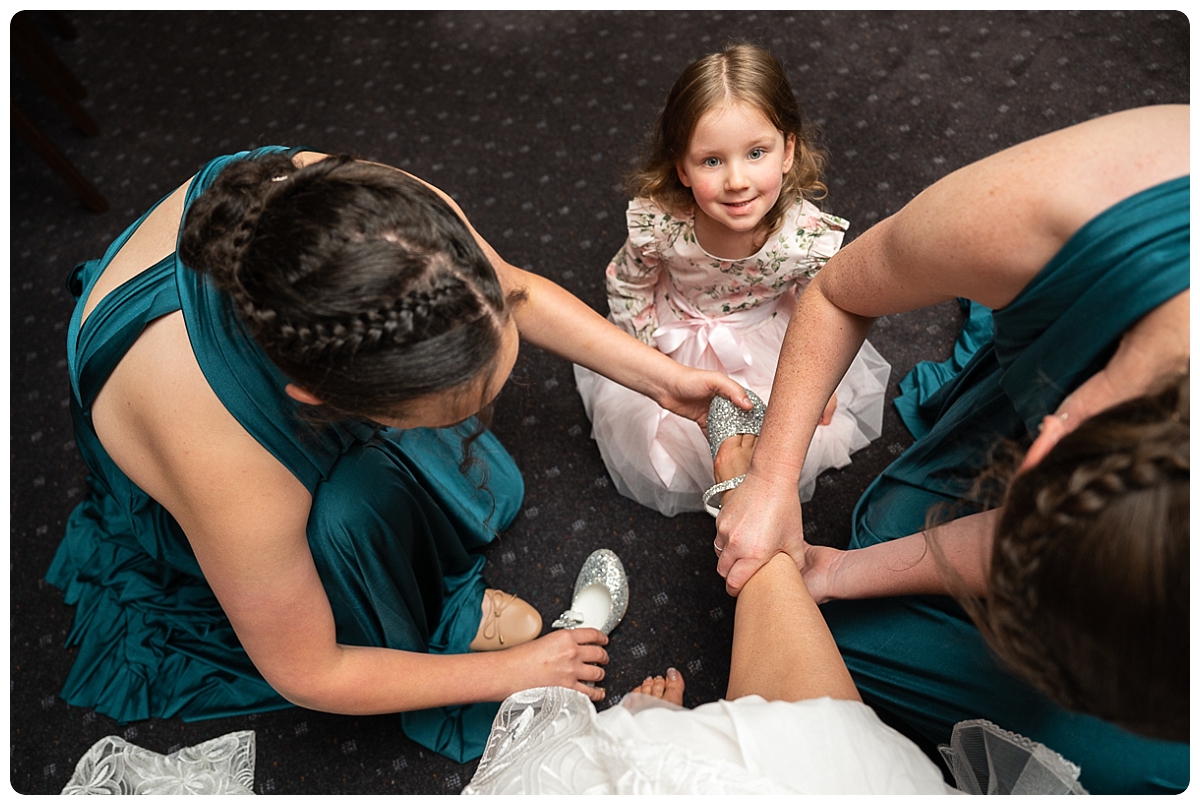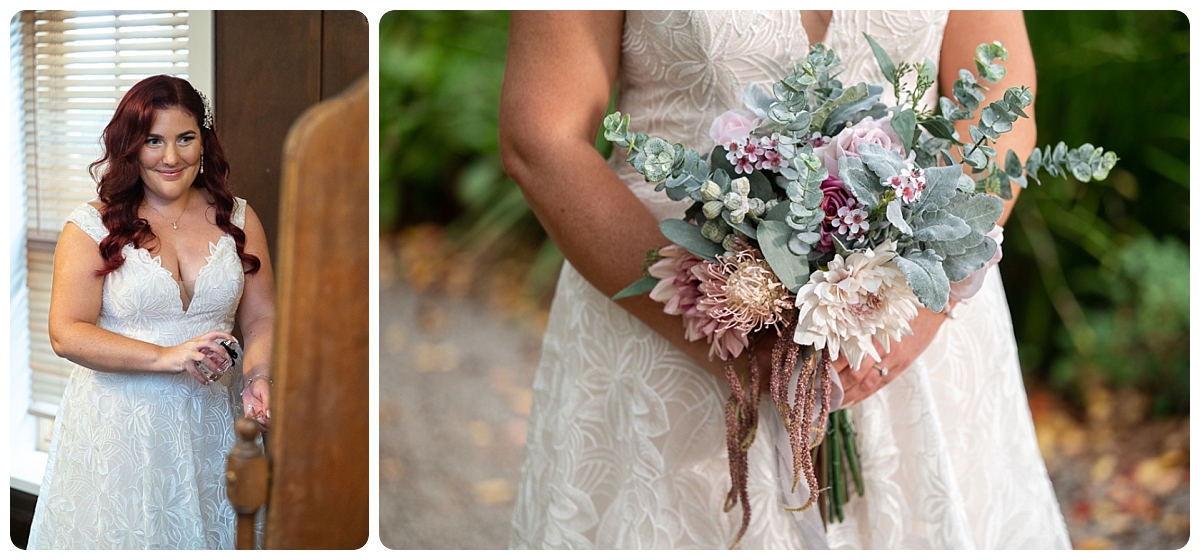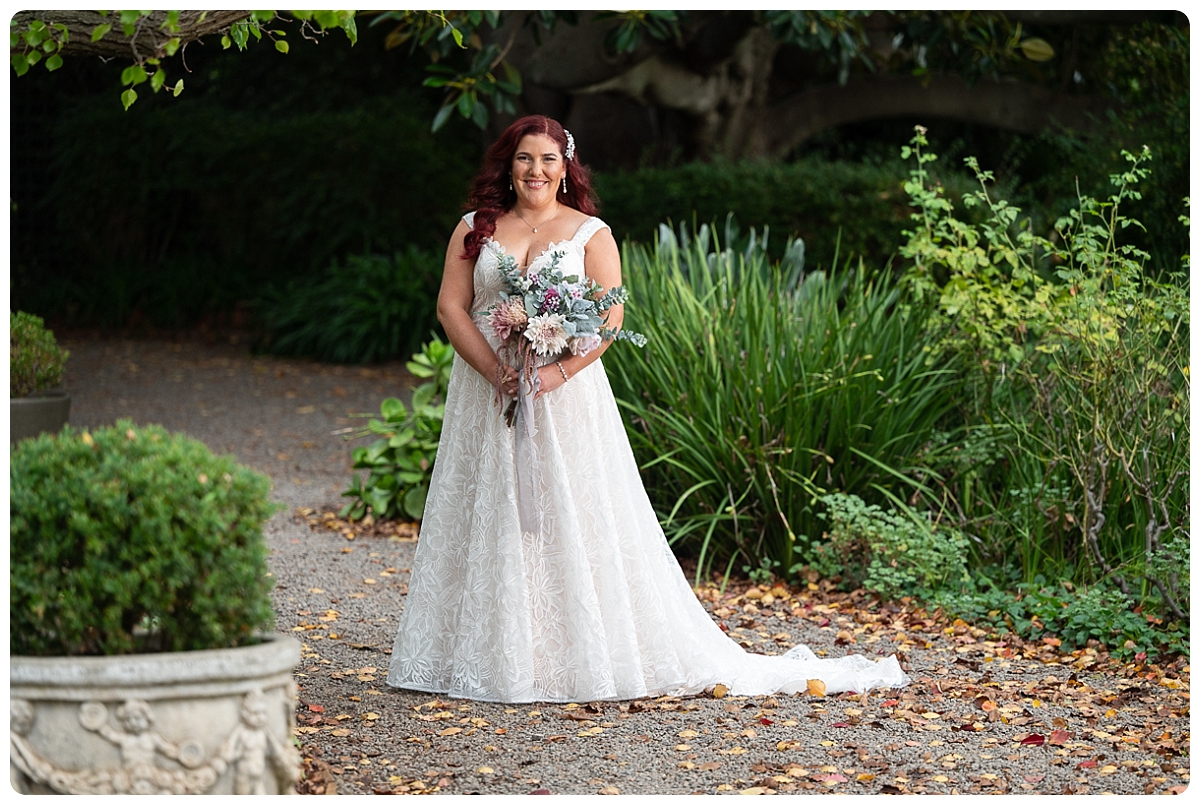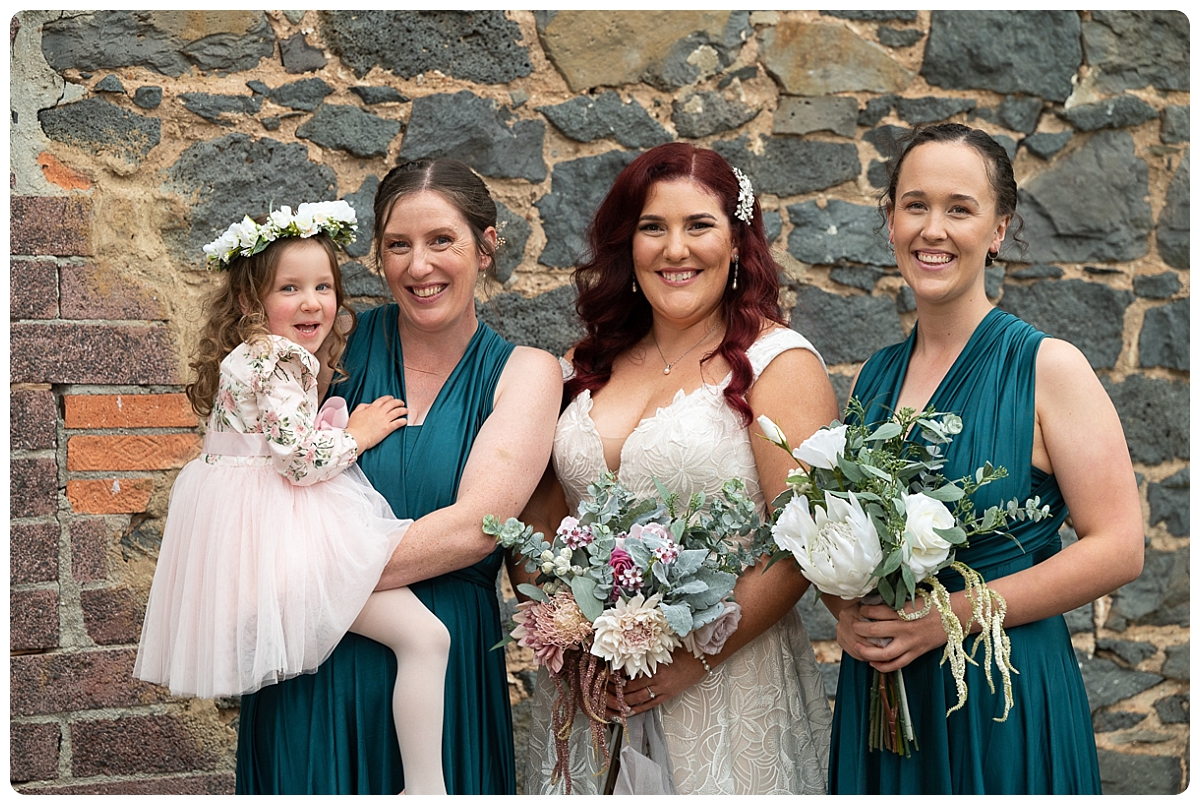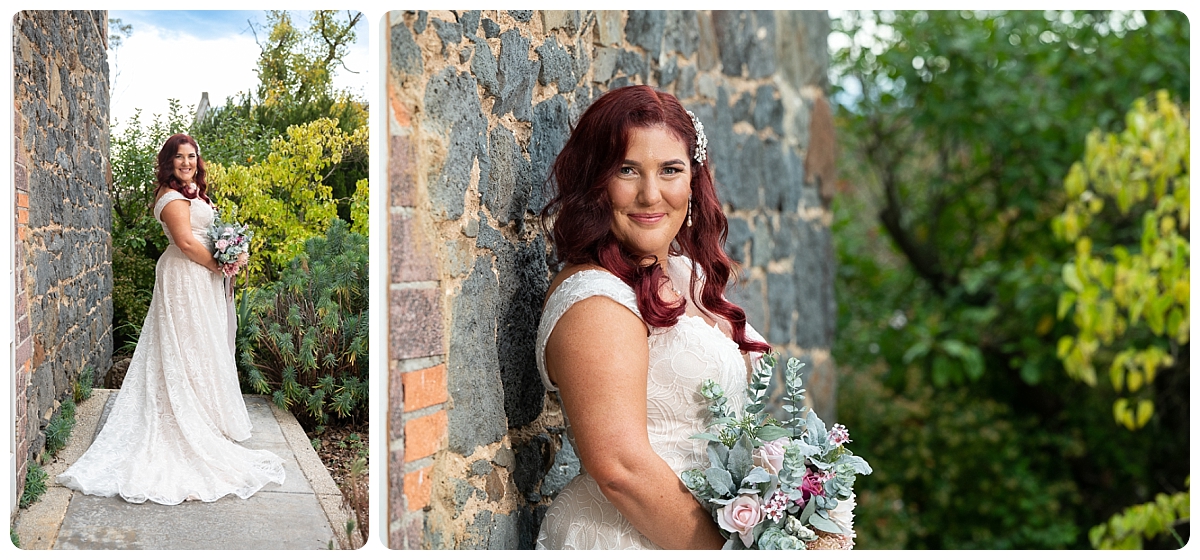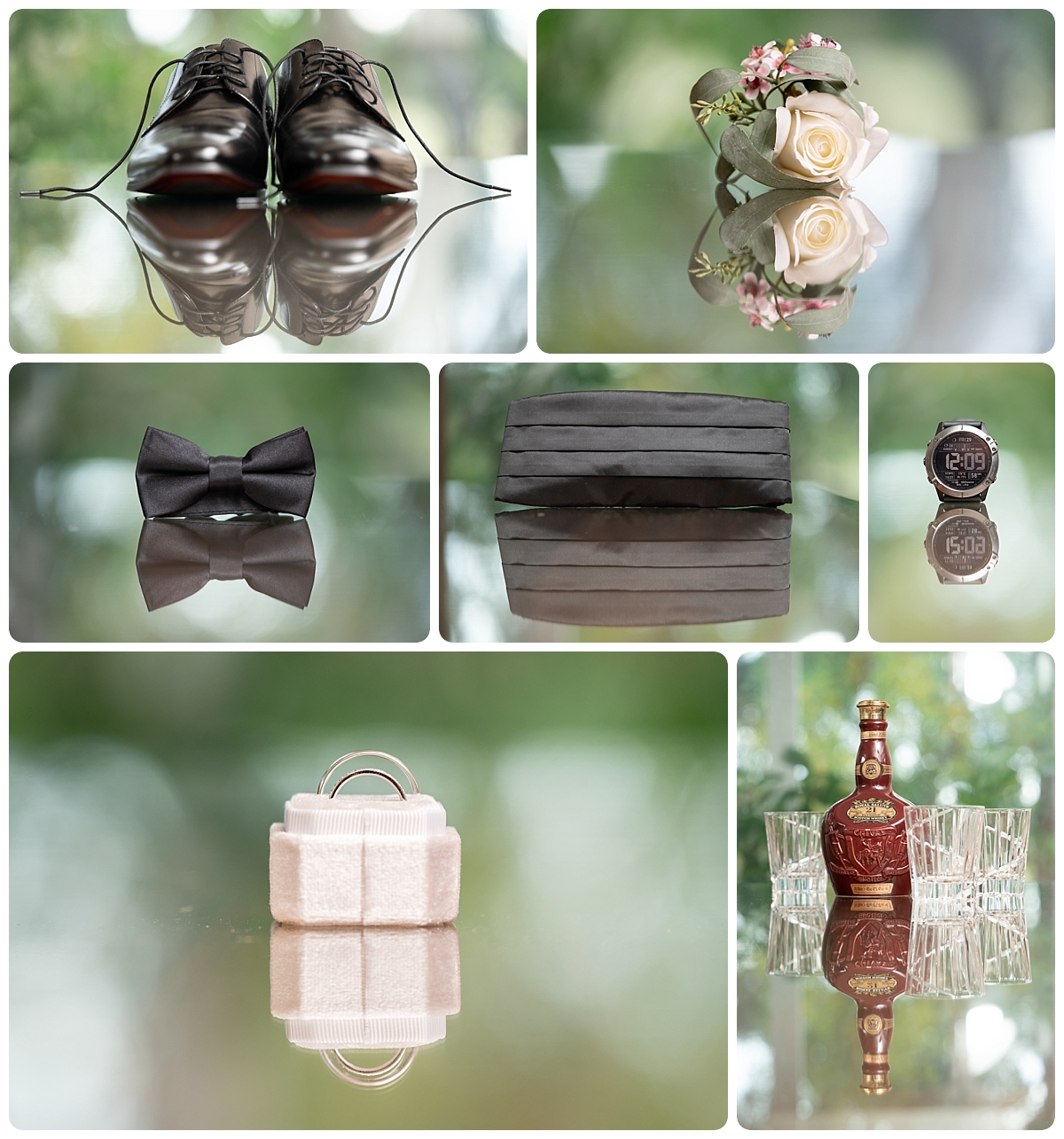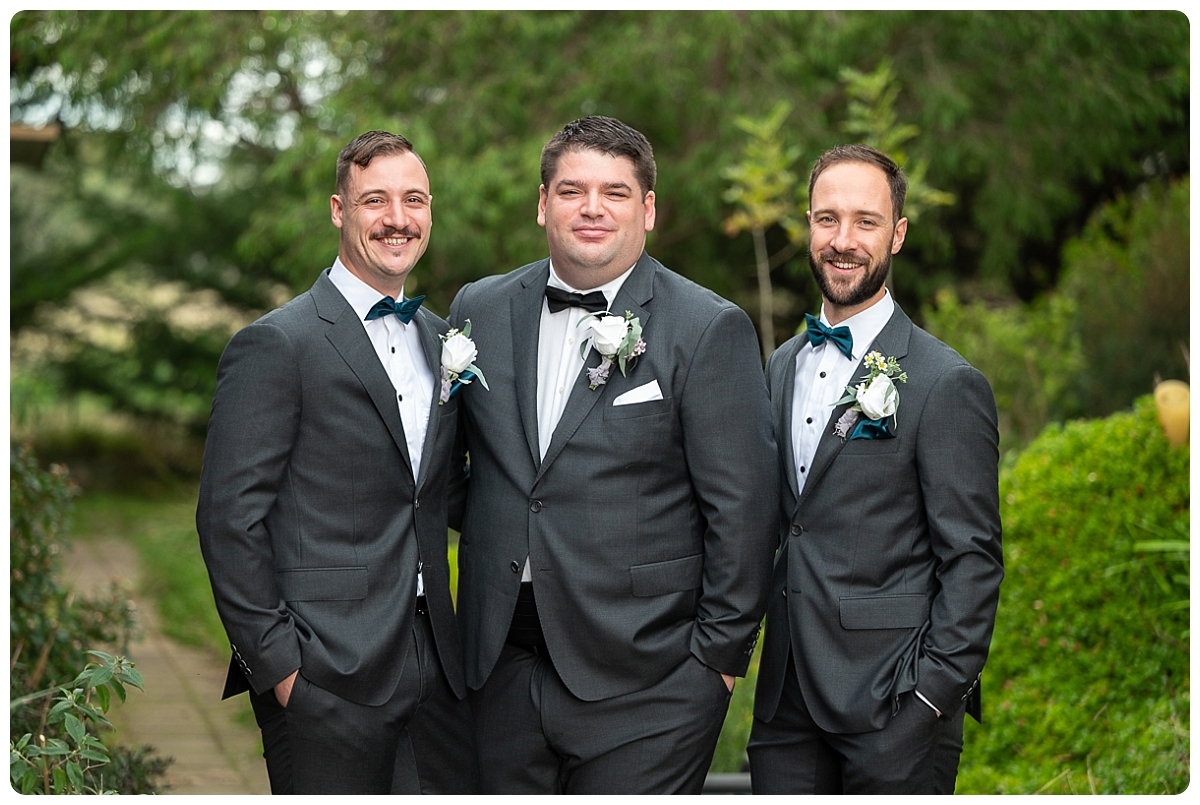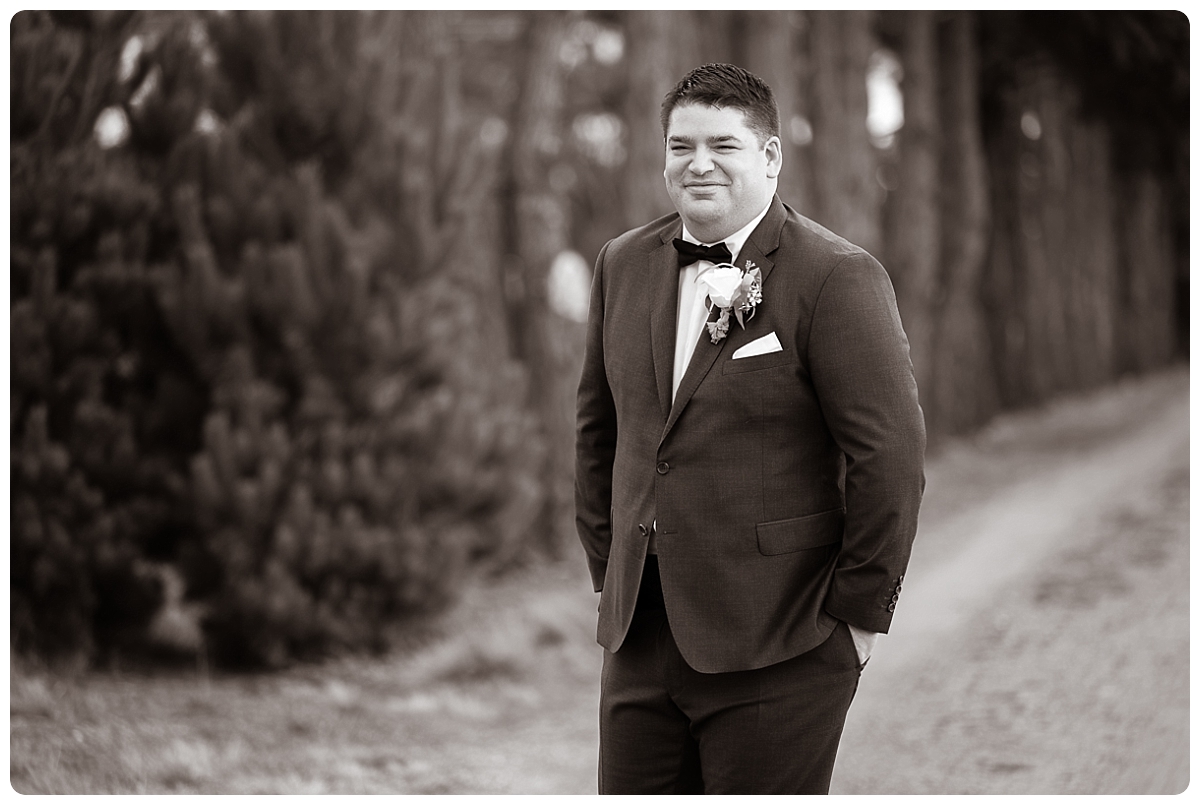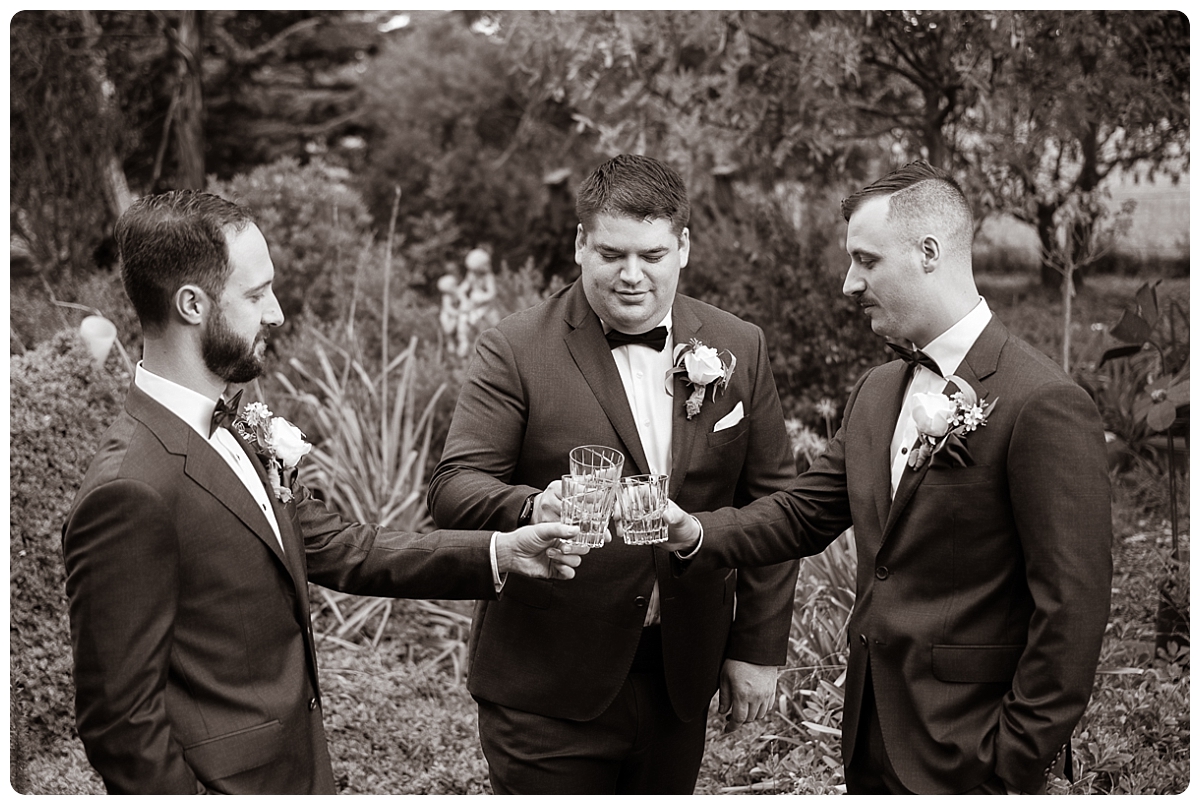 It's been a full on couple of years for Kelly and Daniel – meeting, moving in together, a near-disaaster proposal at Daydream Island and planning a wedding, all during a global pandemic. And if that wasn't enough upheaval, in that time Daniel has also grown from harbouring a healthy dislike for cats to being a completely besotted cat-dad to their now three fur-babies: Pharaoh, Harry and Hunter.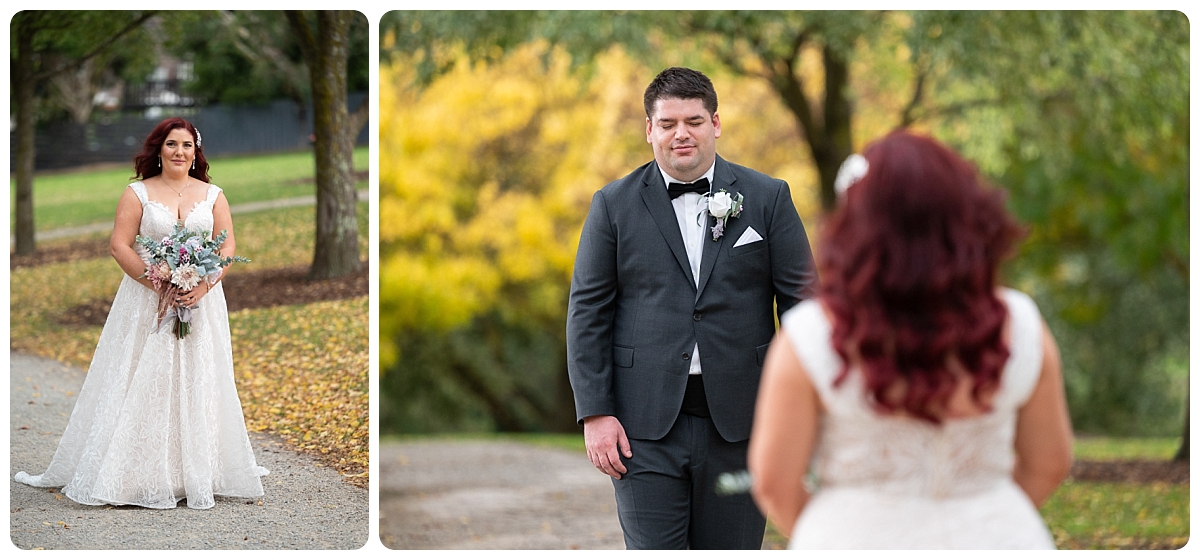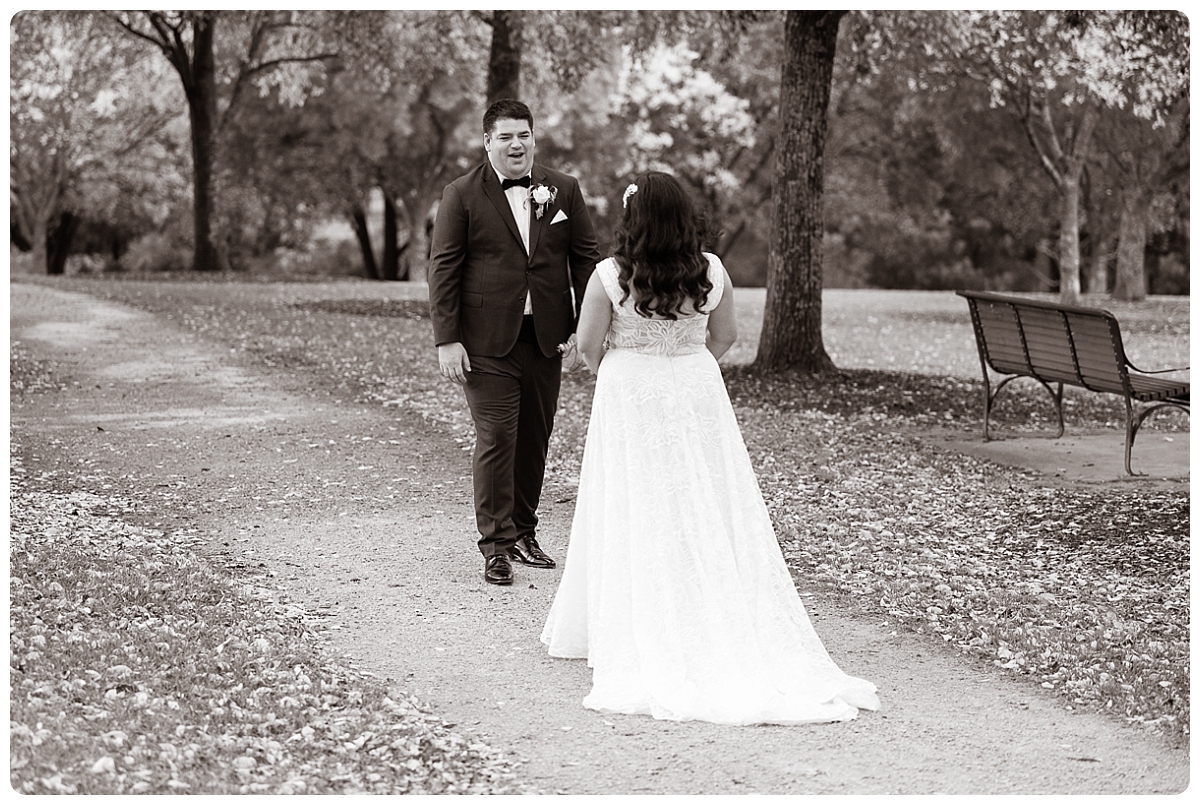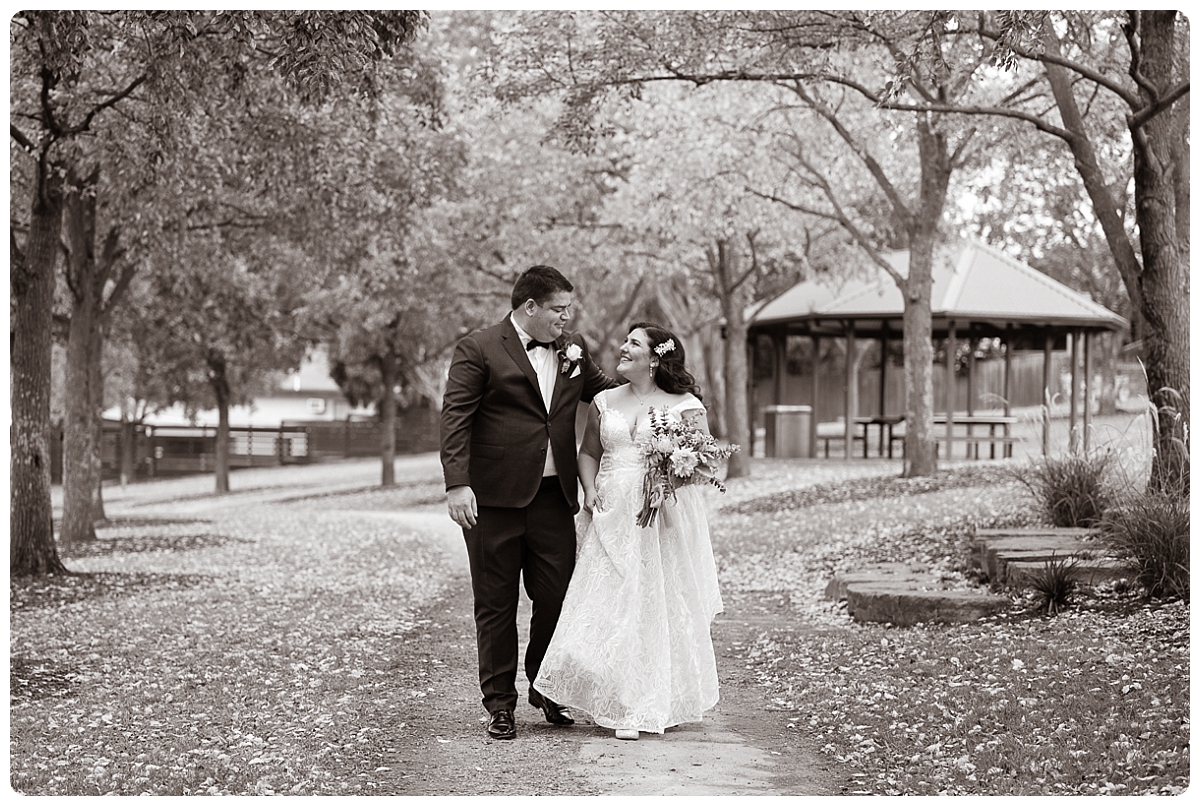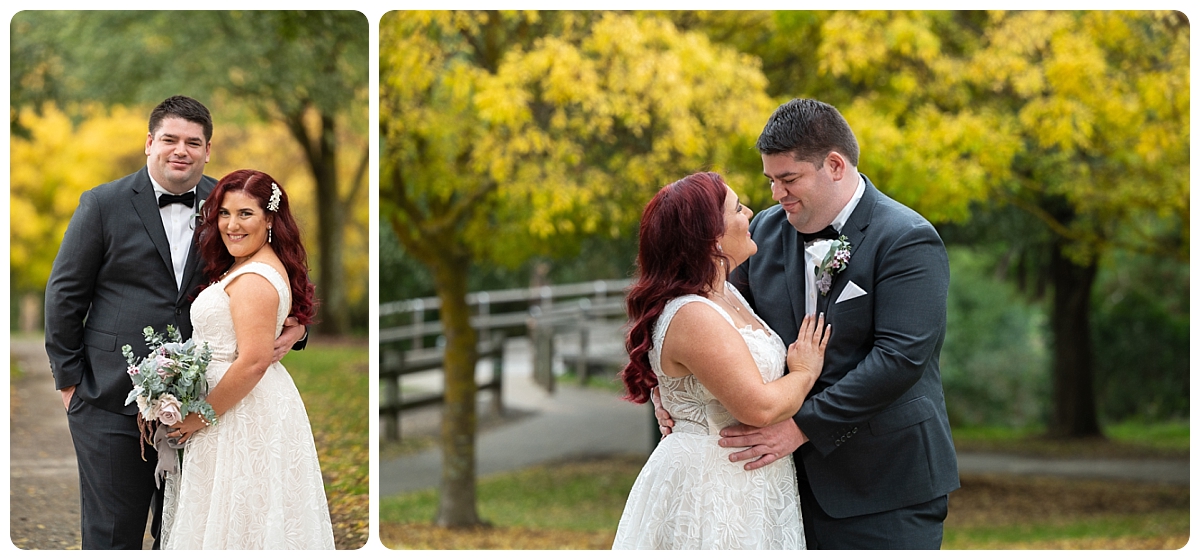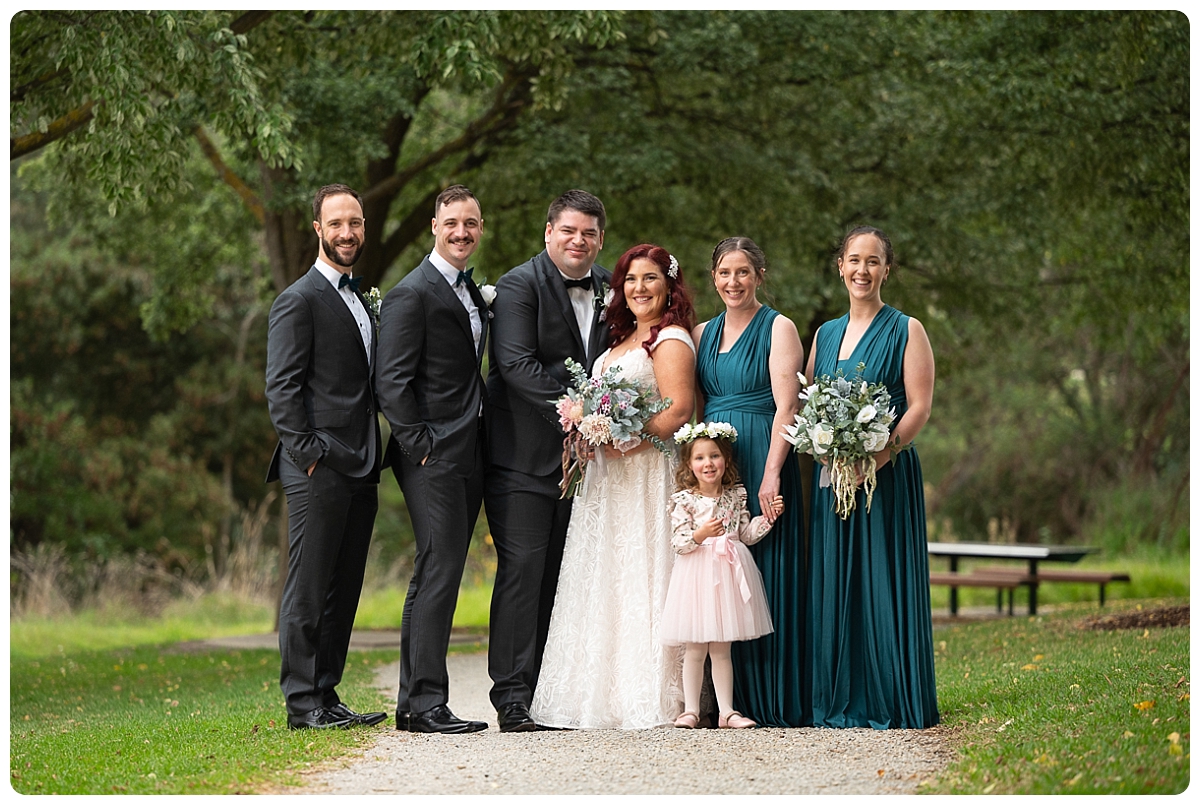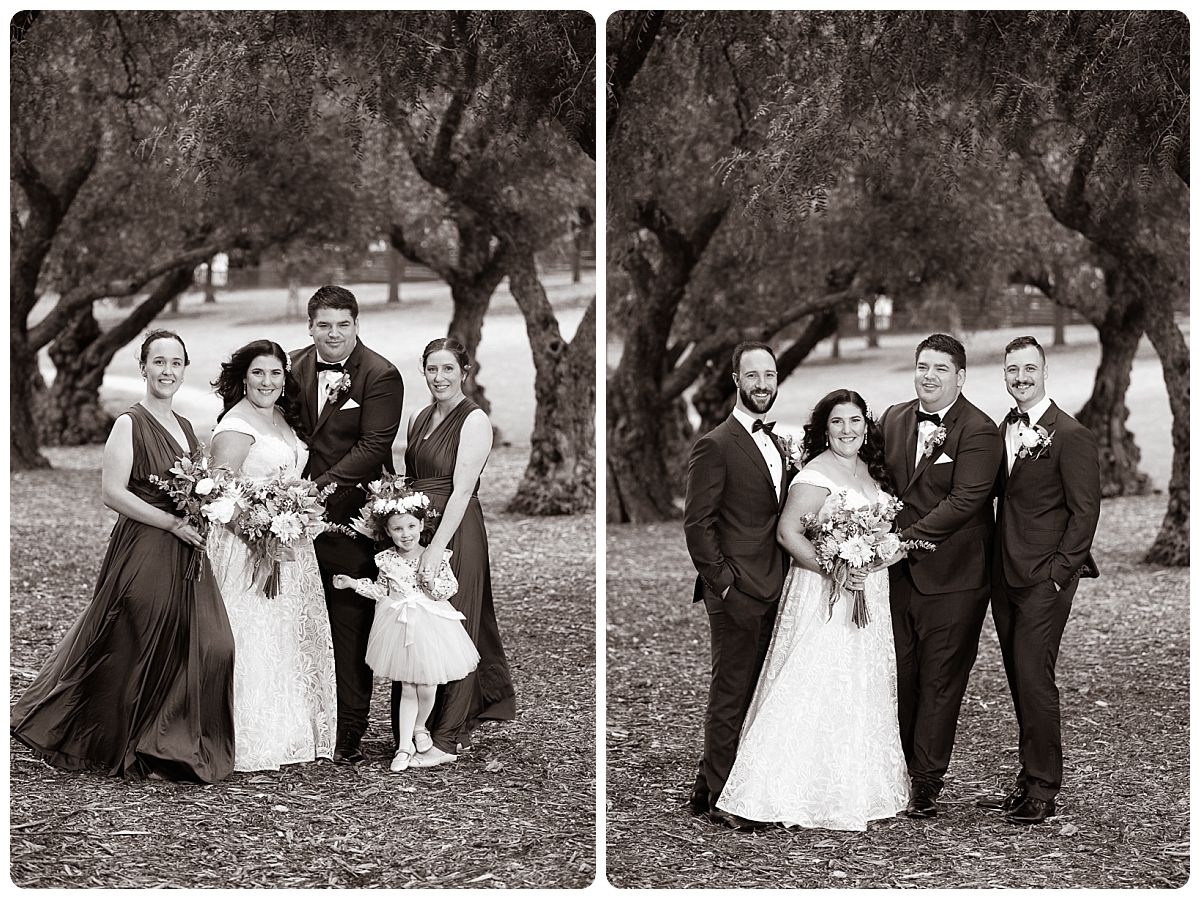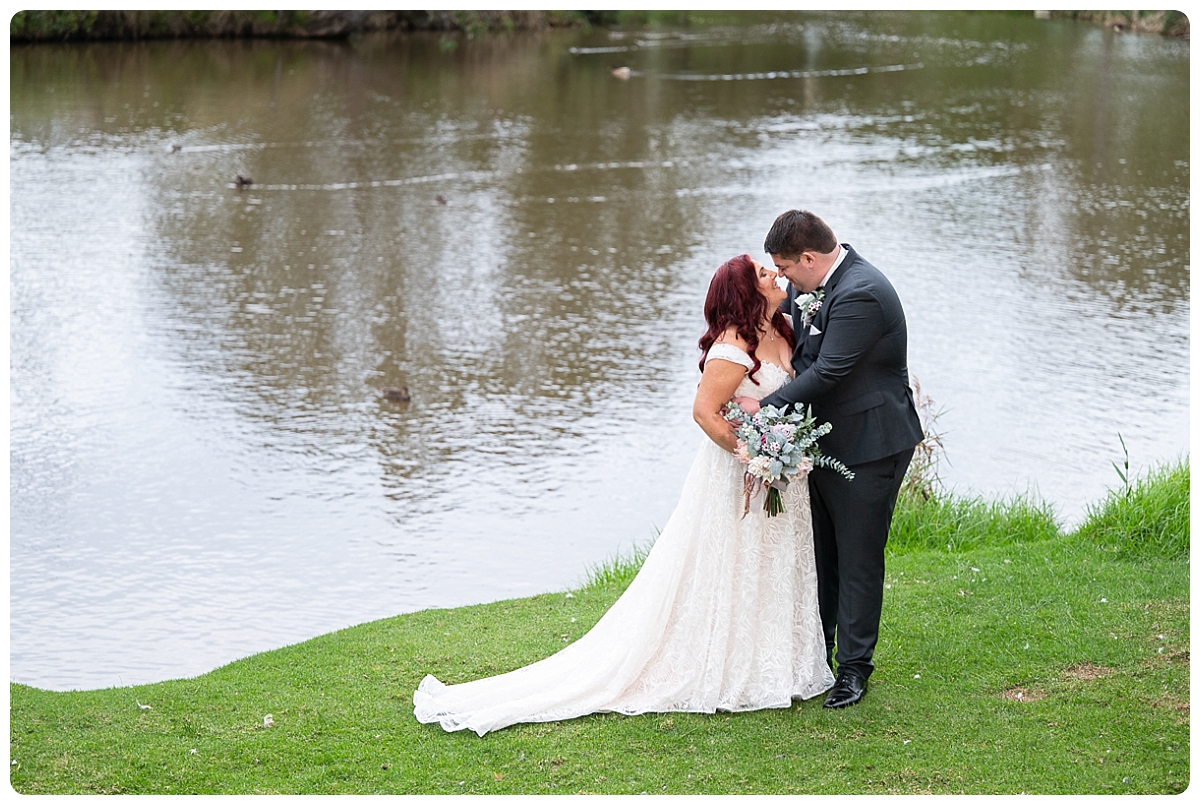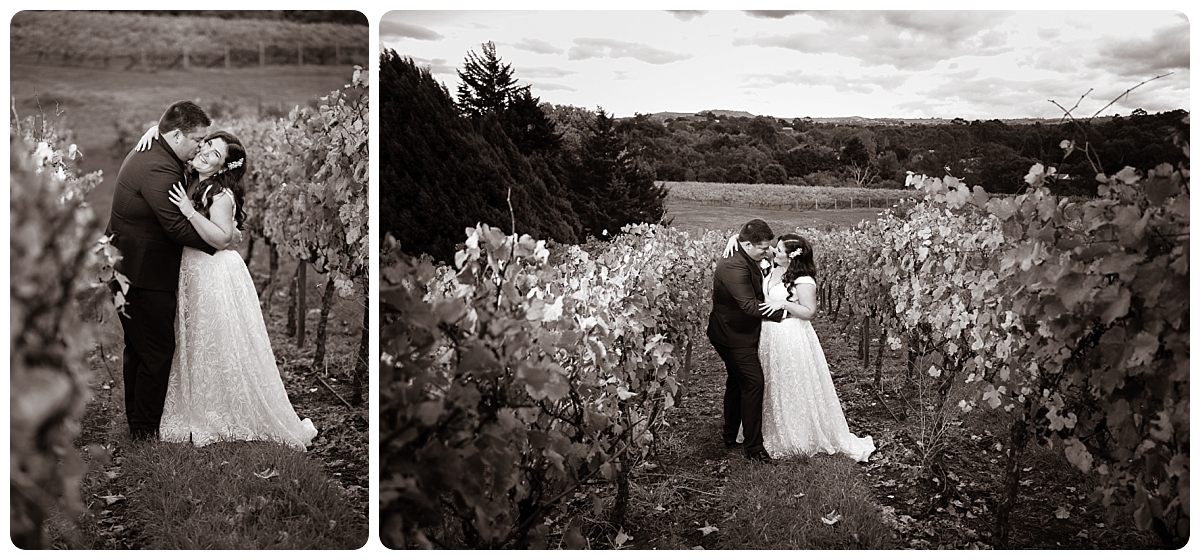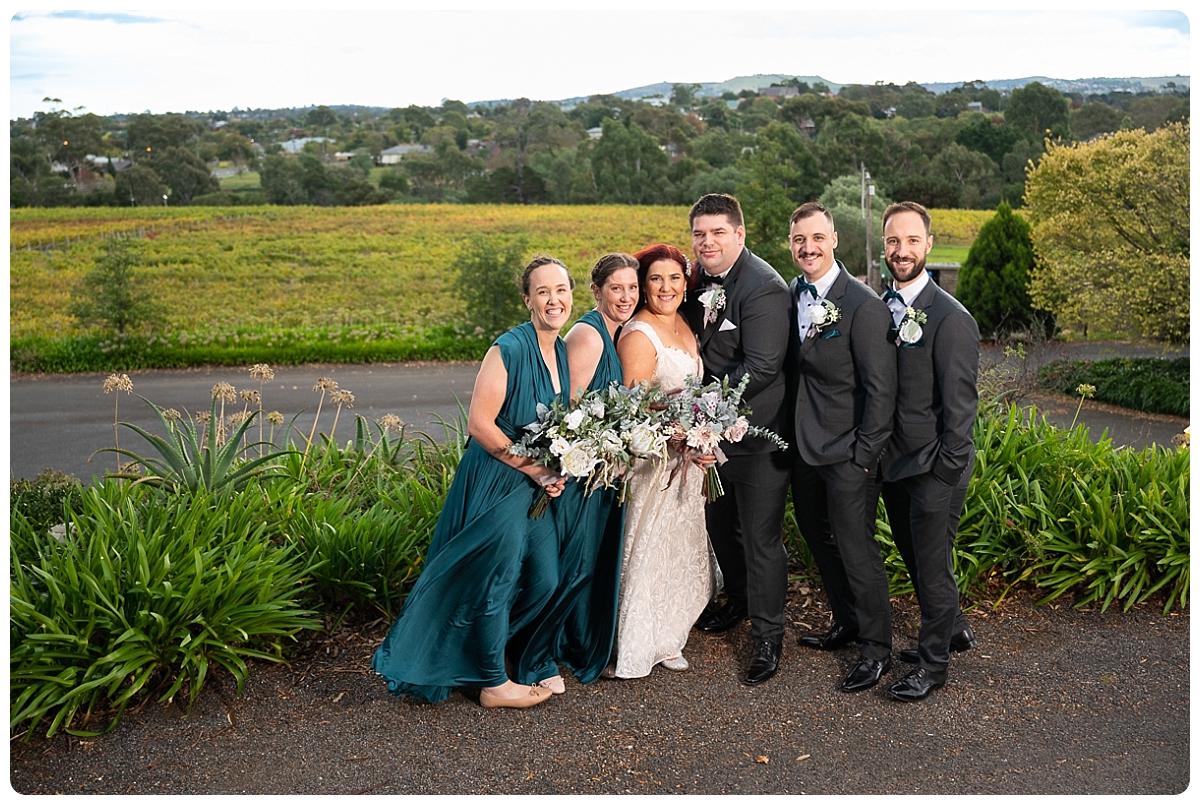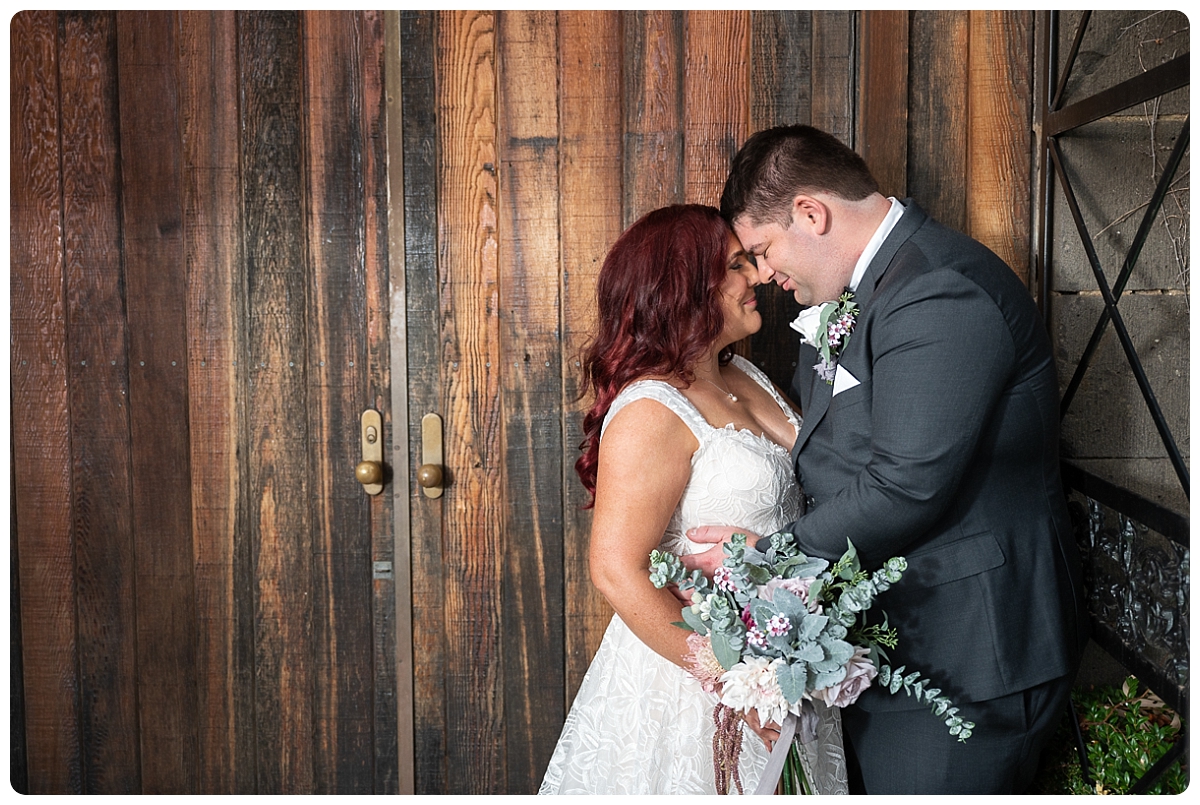 "I love that Daniel is so easy to talk to and we have very similar values. He is a very gentle and very kind person, he is family orientated, and has the same annoying sense of humour as his dad and brother. He is very caring and very giving."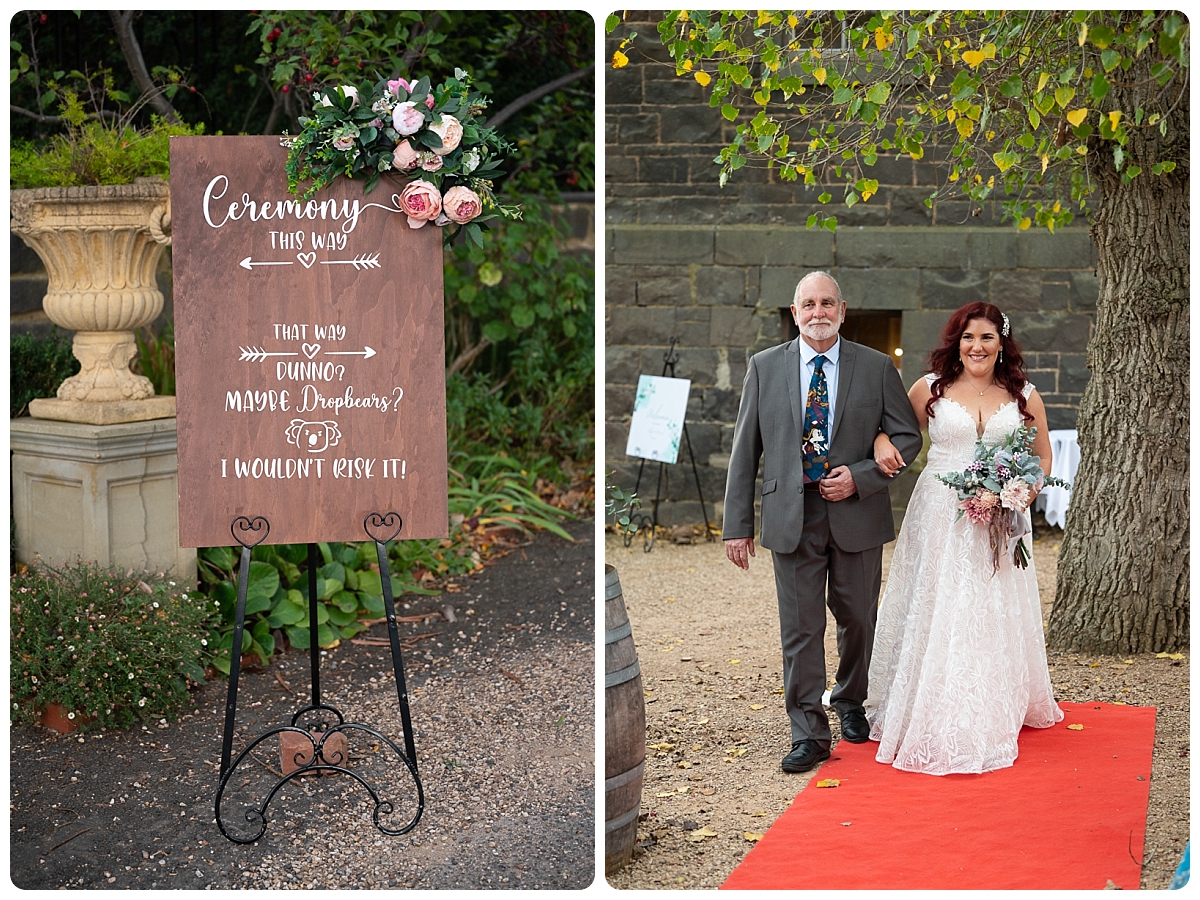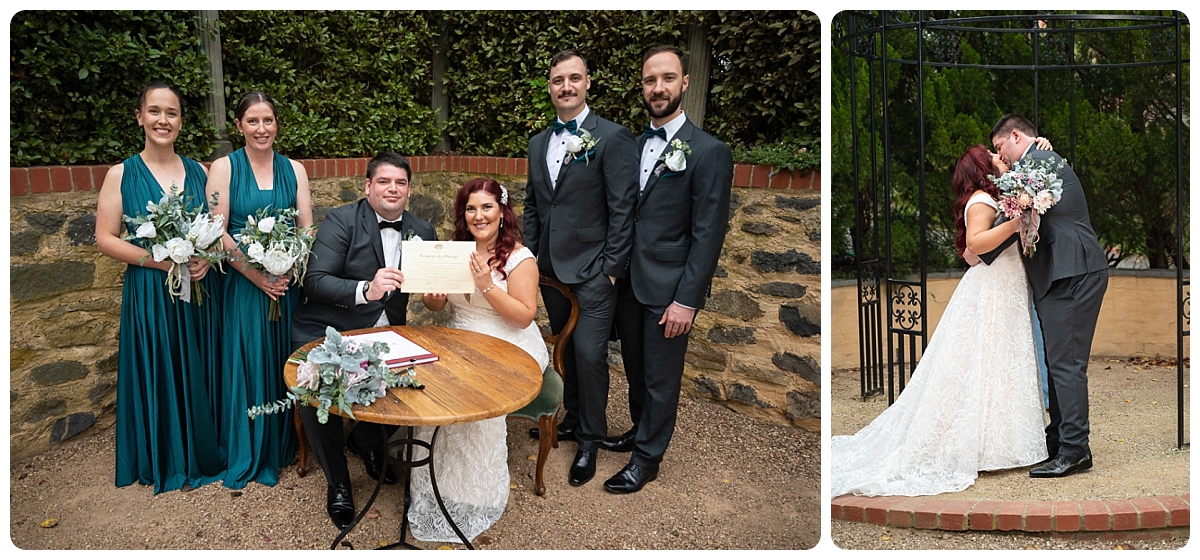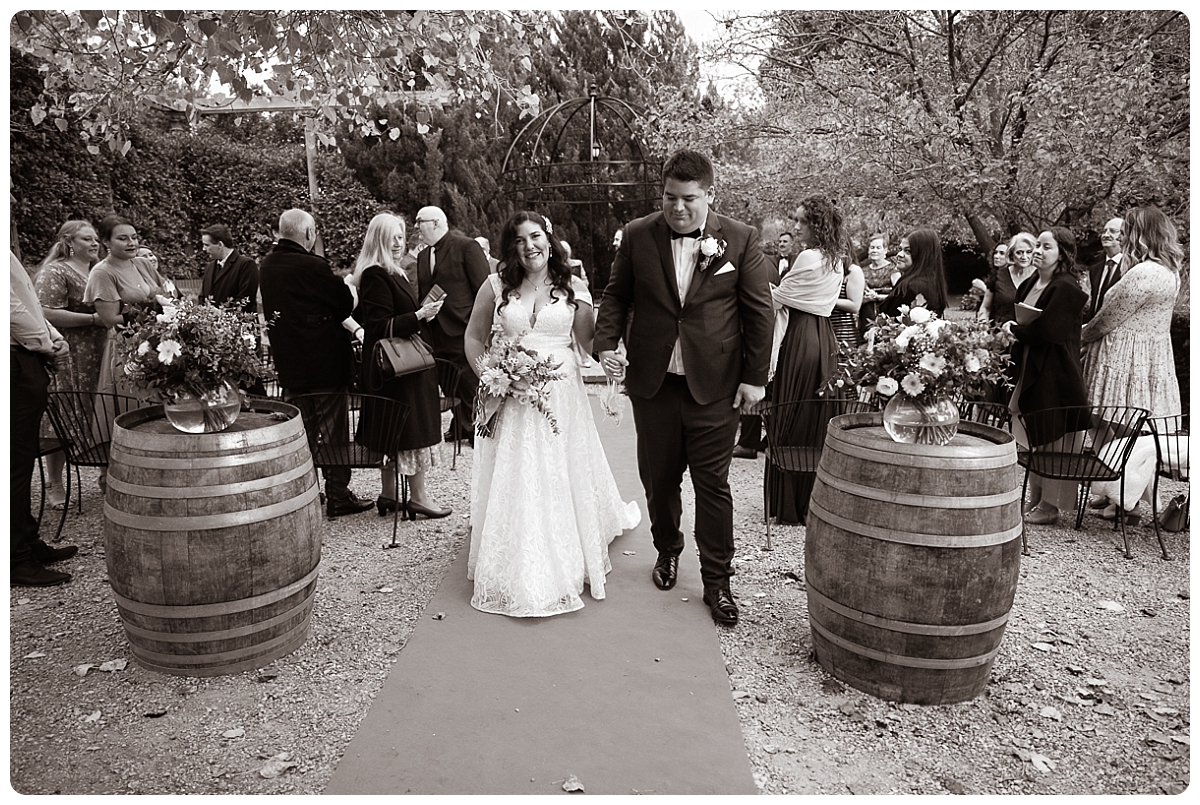 For their wedding, the pair chose a beautiful venue just 800 metres from their home: Goona Warra Vineyard in Sunbury. Although grey clouds threatened to burst at any moment, they were blessed with clear skies all day and we could go ahead with our planned First Look and photos at The Nook parklands and outdoor ceremony at Goona Warra.
Officiated by their celebrant neighbour, the pair declared their love in front of their family and friends in the beautiful courtyard – with an indoor set up all ready to go in case we needed to make a quick dash for cover! After some personal vows, thanks to a little help from Adam Sandler and Dr Seuss, Kelly and Daniel were officially married and the party could begin.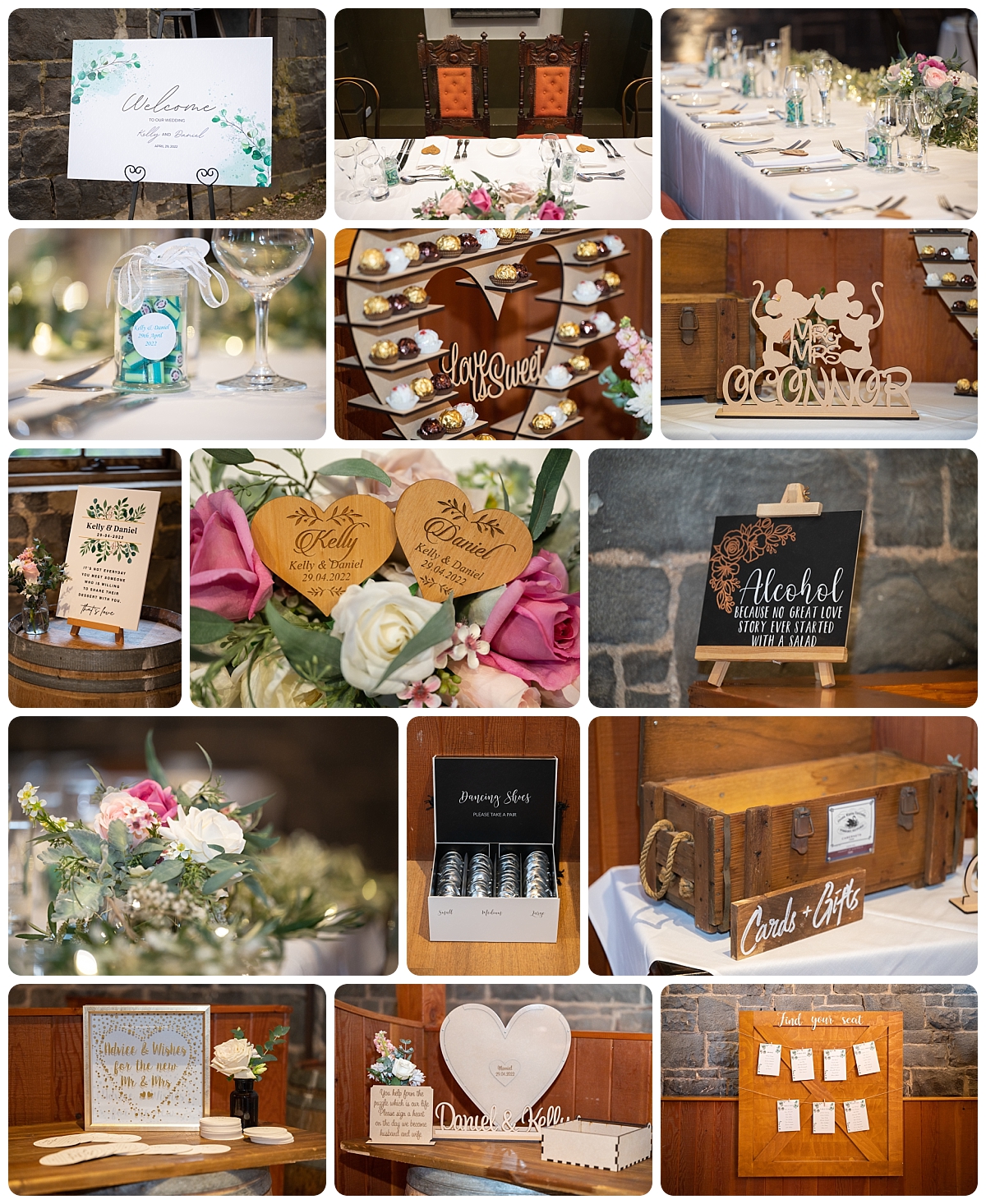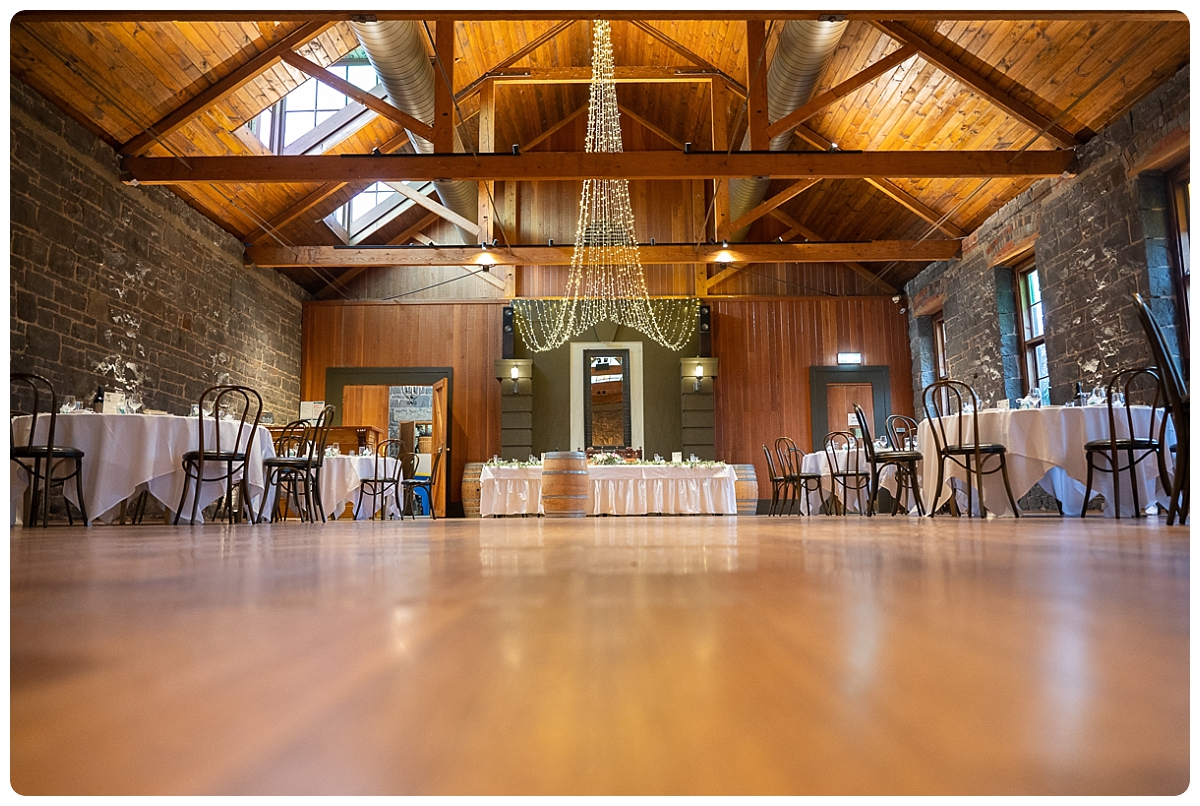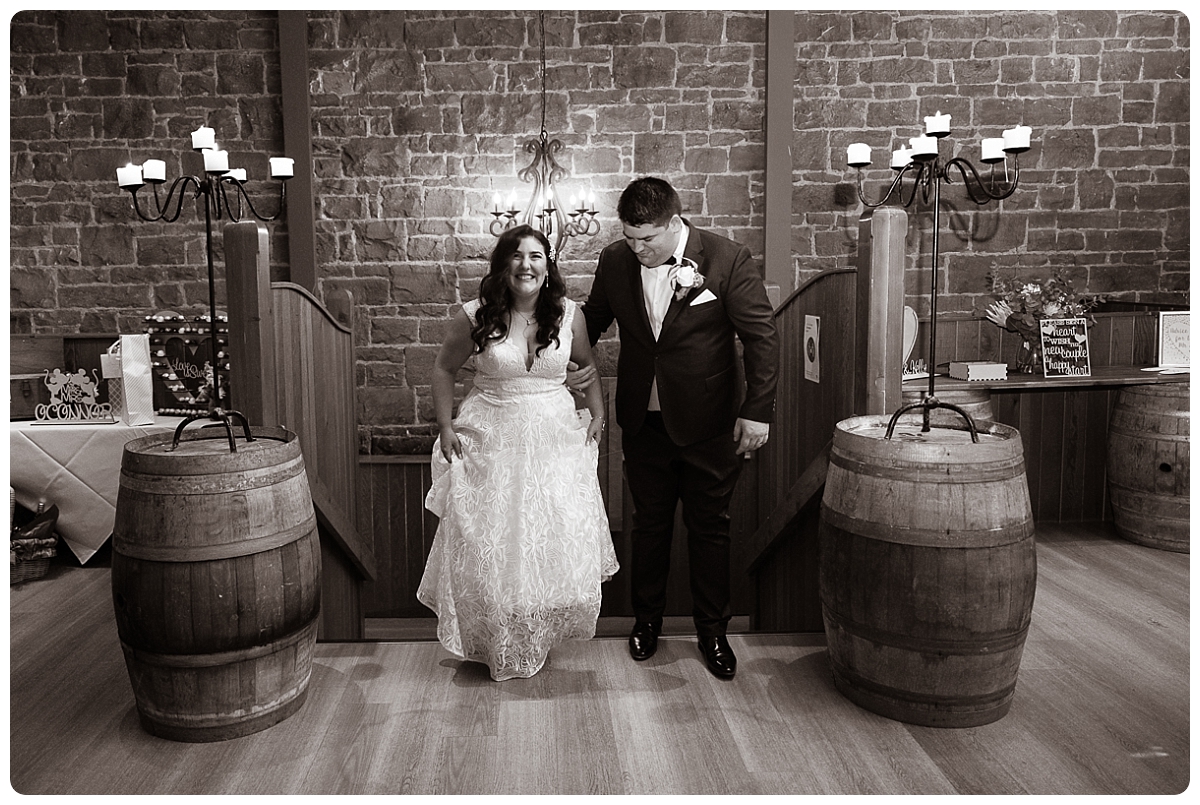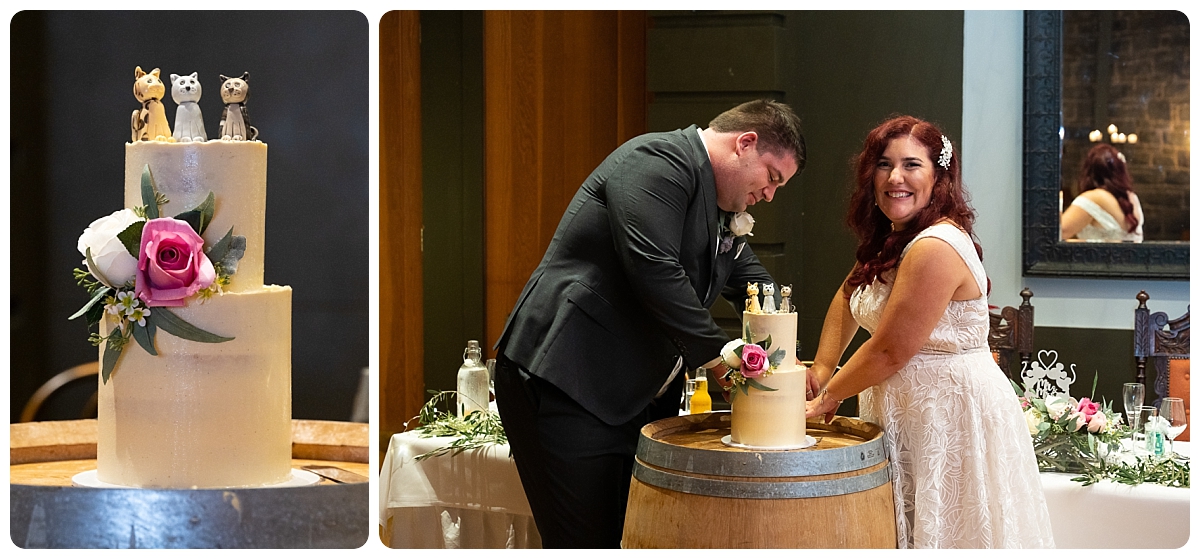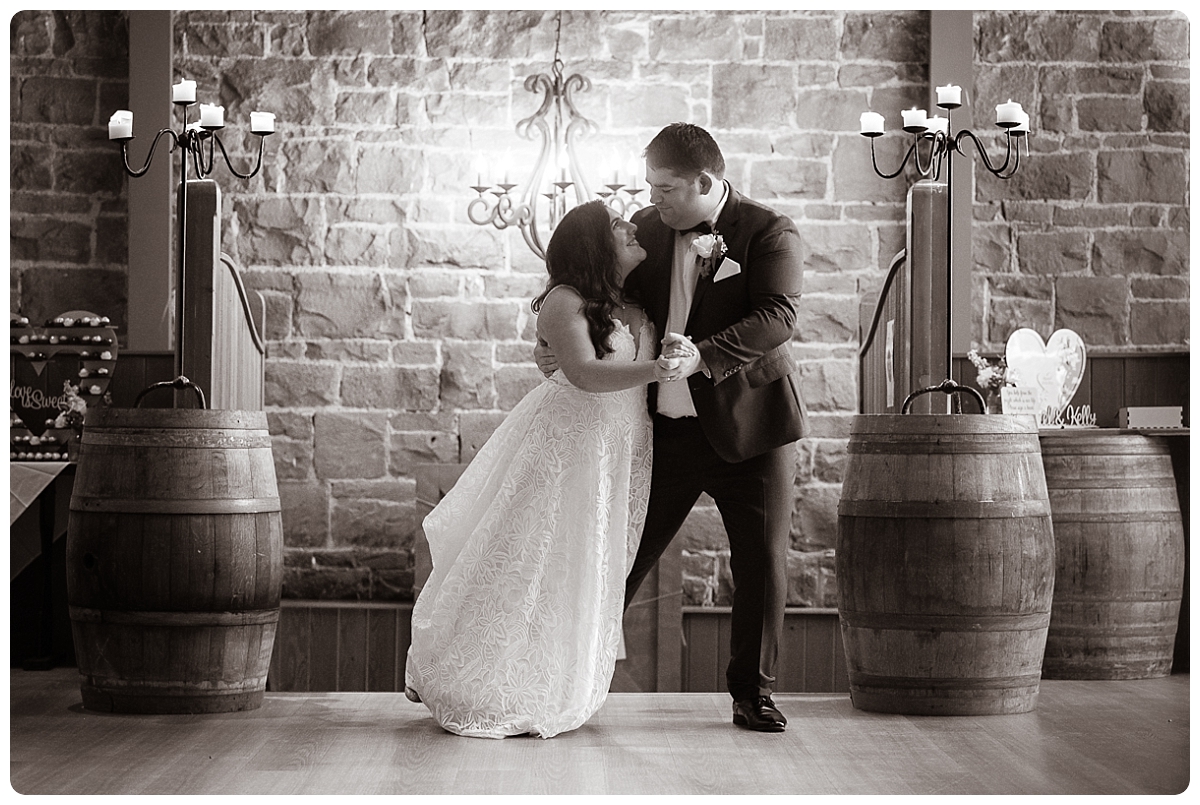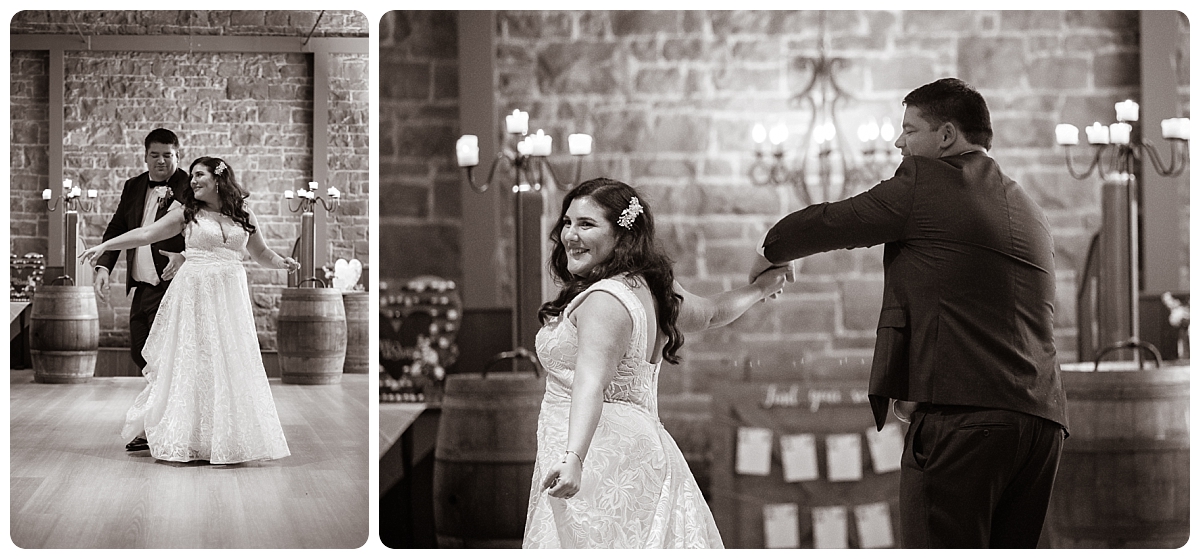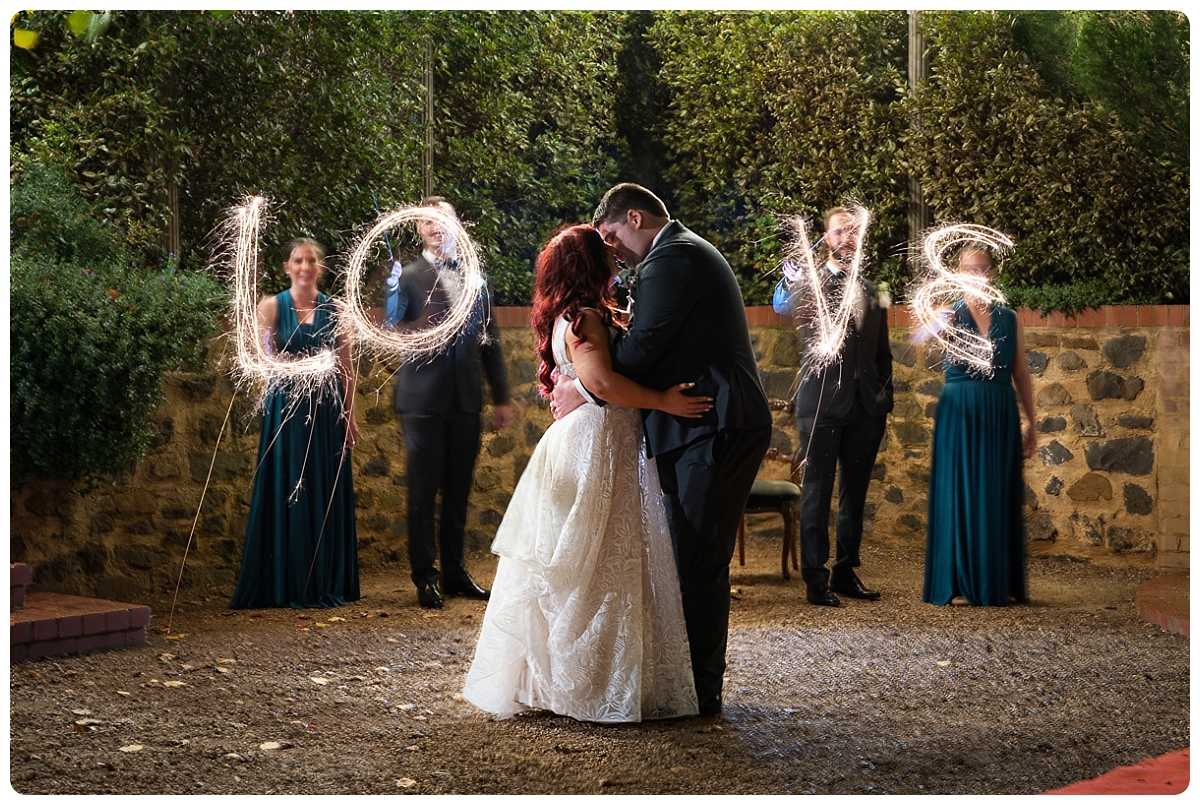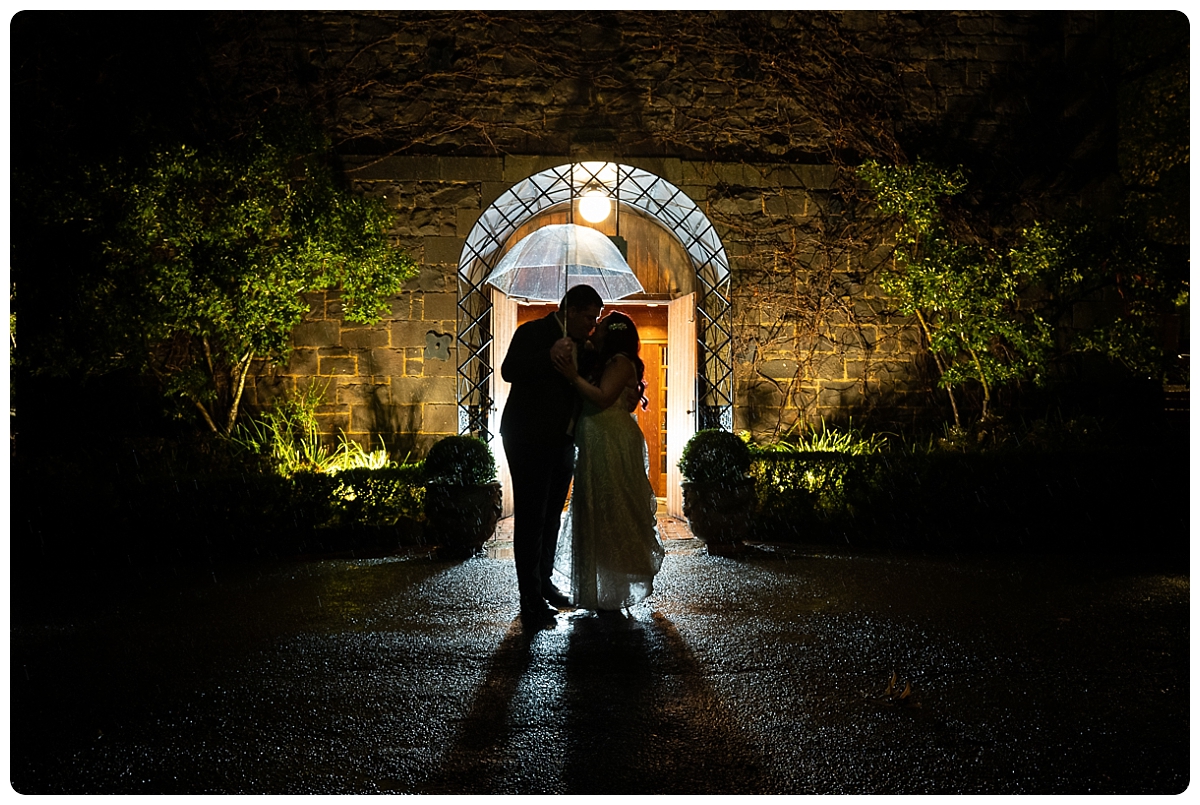 Kelly and Daniel, thank you so much for involving us in your special day, it's been such an absolute pleasure to get to know you both. Since your first meeting, you've certainly crammed a lot into your relationship so far – if you can get through a global pandemic intact, surely you can survive anything! 
Kelly and Daniel's Dream Team: Ceremony and Reception: Goona Warra Vineyard | Celebrant: Eternal Bond Celebrant | Makeup artist: The Hive Beauty Bar | Hair stylist: Doll Face Hair and Beauty | Flowers: Forever Flowering | Dress: Madi Lane Bridal | Bridesmaids' dresses: Model Chic | Cake: Louise Reid | Jewellery: Michael Hill