Despite their many mutual friends, Leanne and Stuart hadn't met until they got chatting at a wedding at Fitzroy Gardens three years ago. After laughing about all their connections and missed opportunities, the deal was sealed later that night when Leanne dragged Stuart onto an empty dance floor to groove to her favourite R&B song. And from practically that moment on, they became each other's favourite person in the world.
Stuart is a naturally very organised person with an absolute love of Excel spreadsheets. So, when it came to the marriage proposal, he left nothing to chance, absolutely nothing. He secretly took the day off work to set up their apartment with candles, vases of Lea's favourite roses and of course the ring. He took photos of everything and then packed it all up again. It was then up to (a very stressed) best man Brendan to recreate the scene (thanks to photos and detailed instructions) while Leanne and Stu were out for dinner that night.
Brendan got his revenge during his wedding speech, describing their wedding at Stillwater at Crittenden Estate in the Mornington Peninsula as "carefully orchestrated fun" to massive laughter from the guests. But that's not to say it wasn't a romantic day. Both Stu and Lea are self-proclaimed romantics and as photographers it was a dream to capture a couple who are so obviously in love and not afraid to show it to the world. From their "first look" moment to our sunset photos where Stuart surprised Lea with a song he had written, sang and recorded for her, it was a perfect day.
Here's just snippet from their personal vows (which include some preeety big promises). From Lea: "from the moment our paths crossed I knew you were someone special … I promise to love you as much as I love cheese and salted caramel chocolate mousse." And from Stu: "I promise to sing along when you sing along (even if you make up the words), laugh when you laugh and hold you when you cry. I promise to keep loving each and every part of you. I will cherish you as long as I breathe."
Guys – we wish you all the best for a wonderful life together as you watch your five-year plan become a reality. Fingers crossed that includes a St Kilda premiership flag!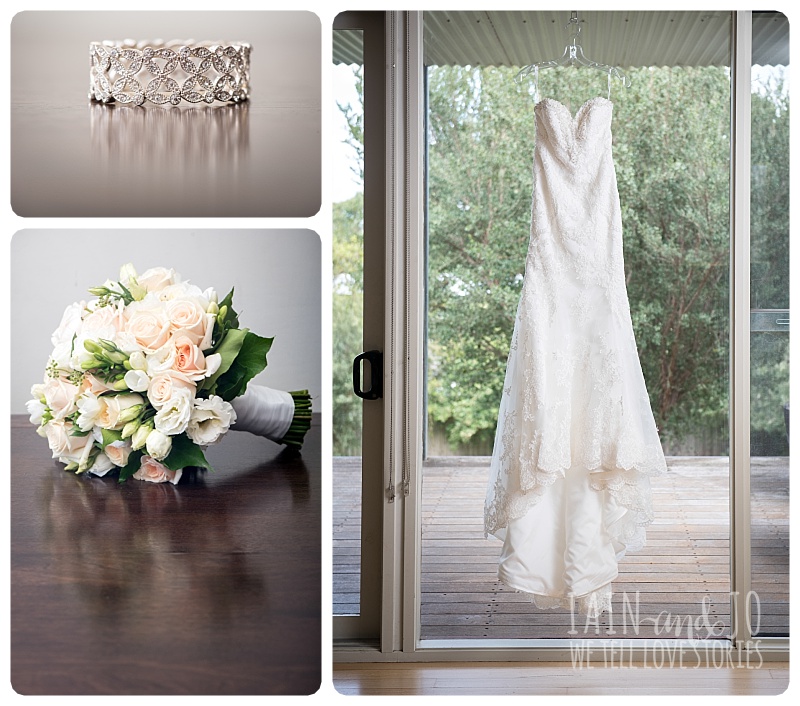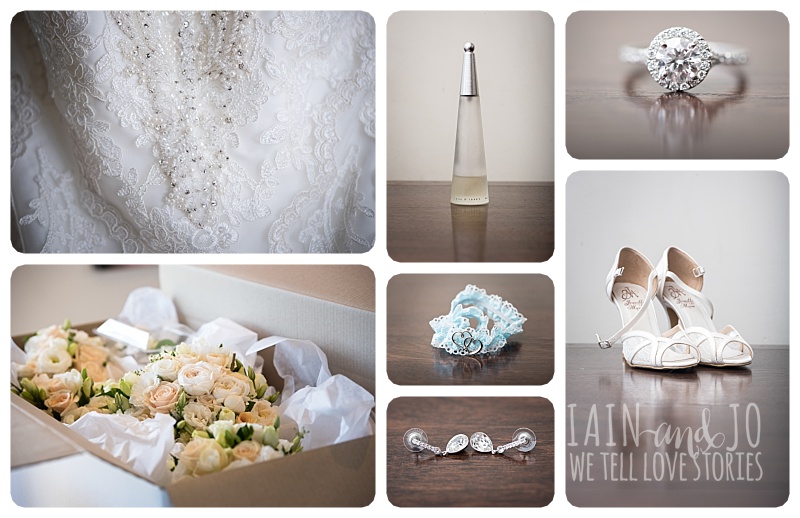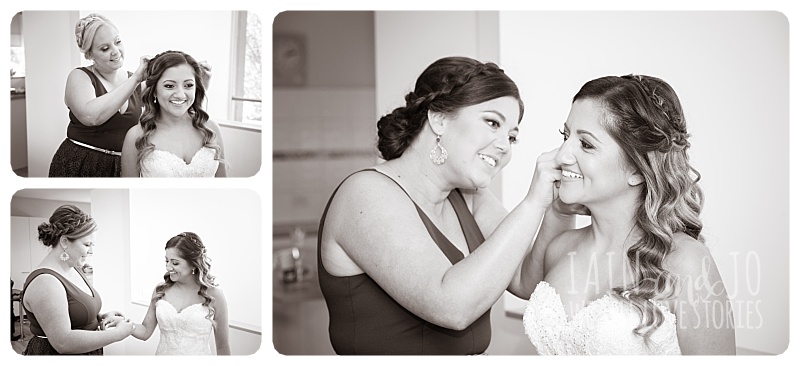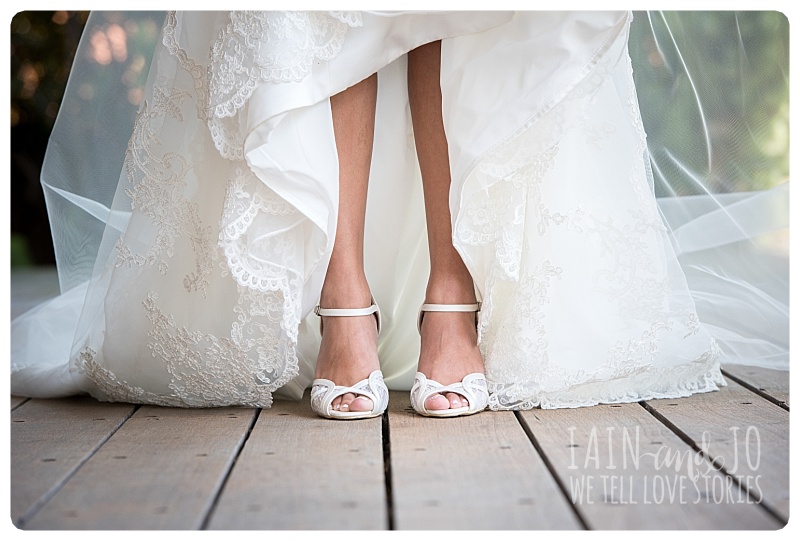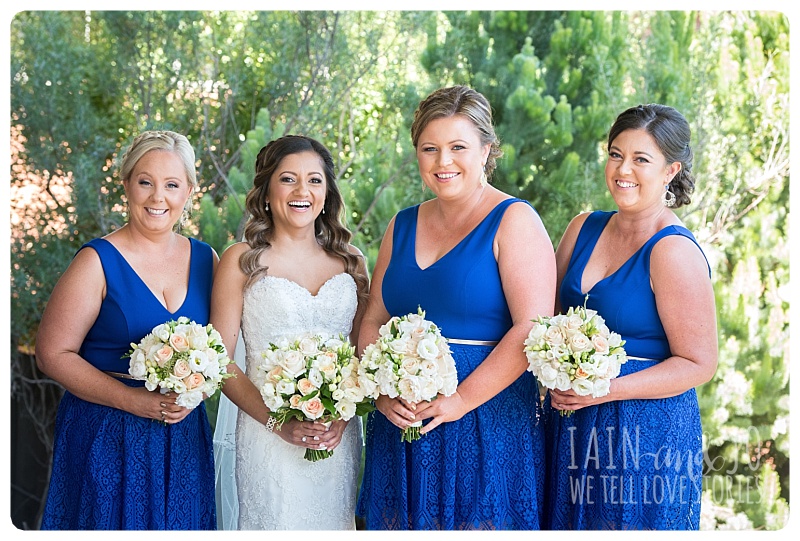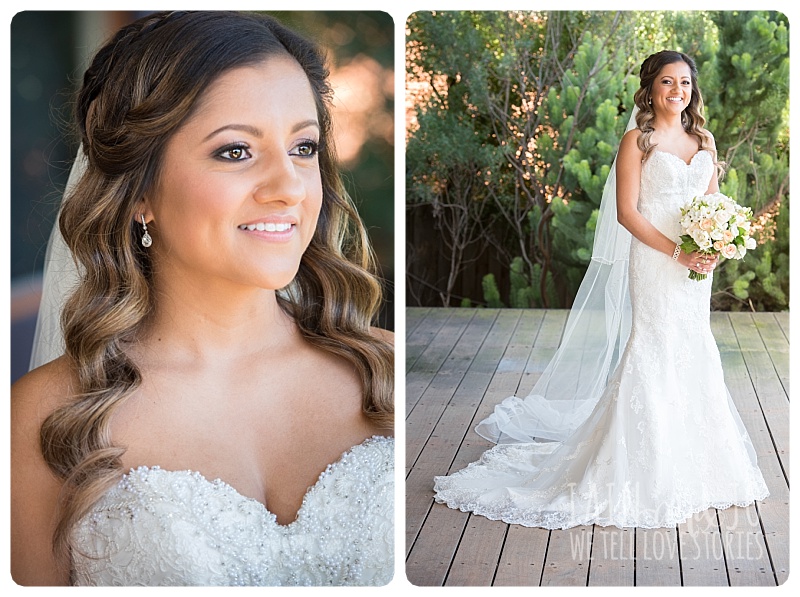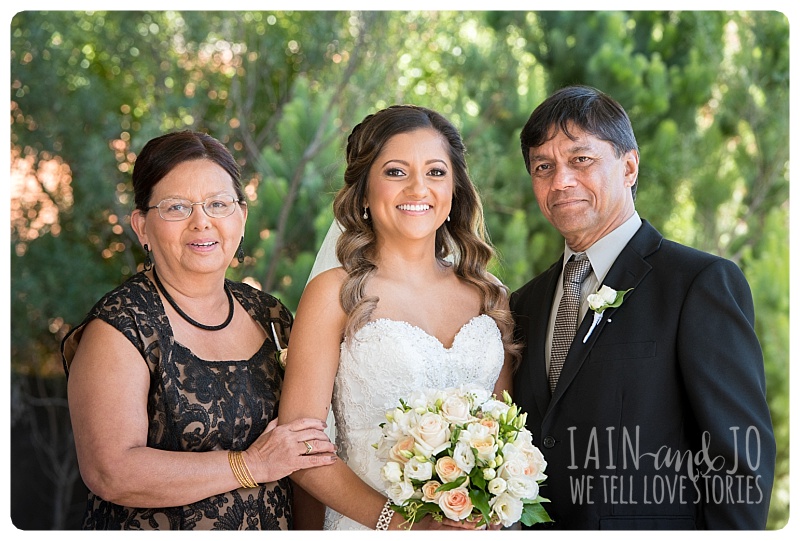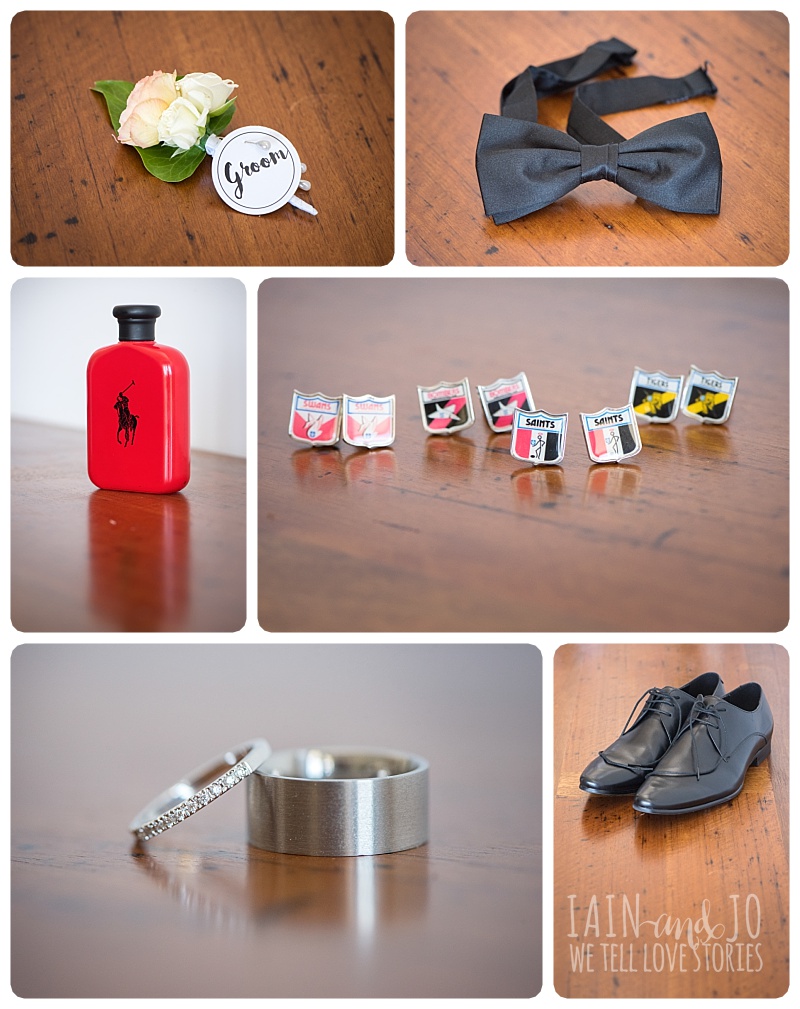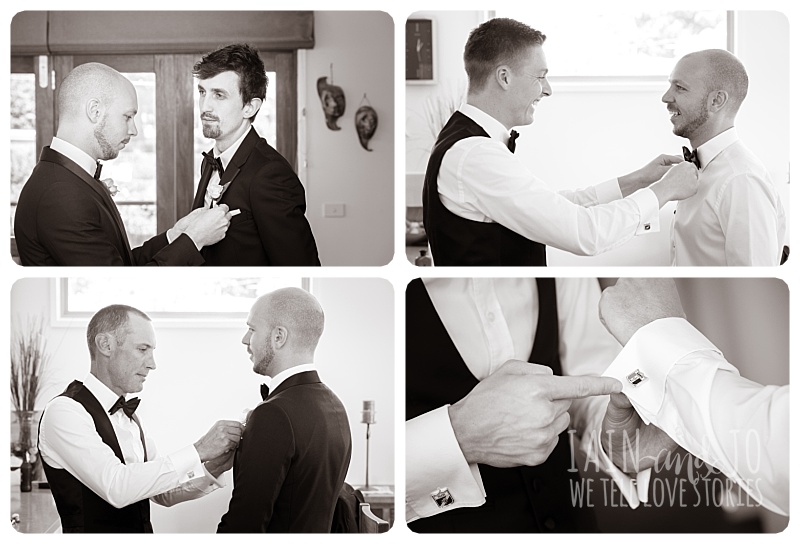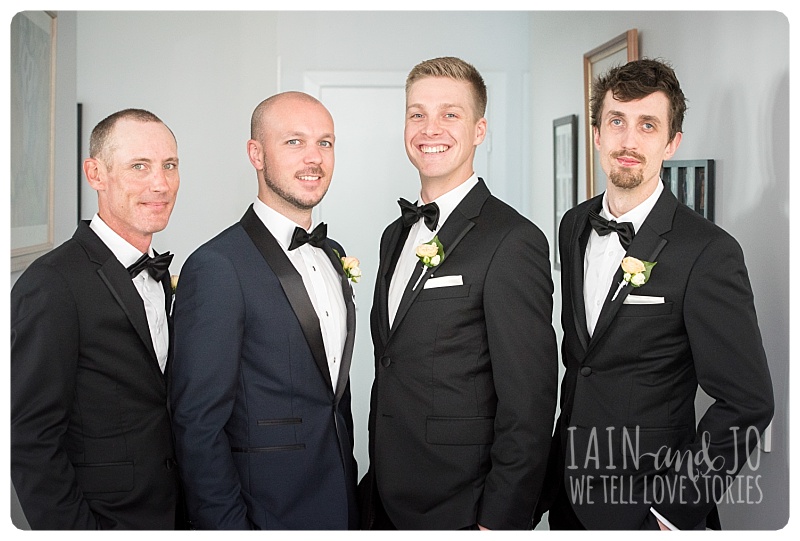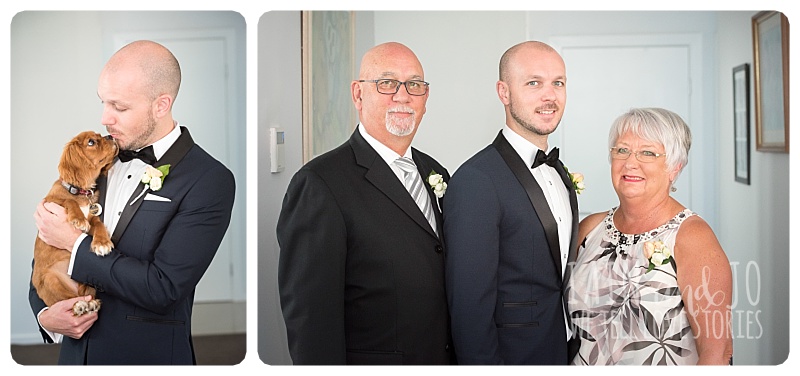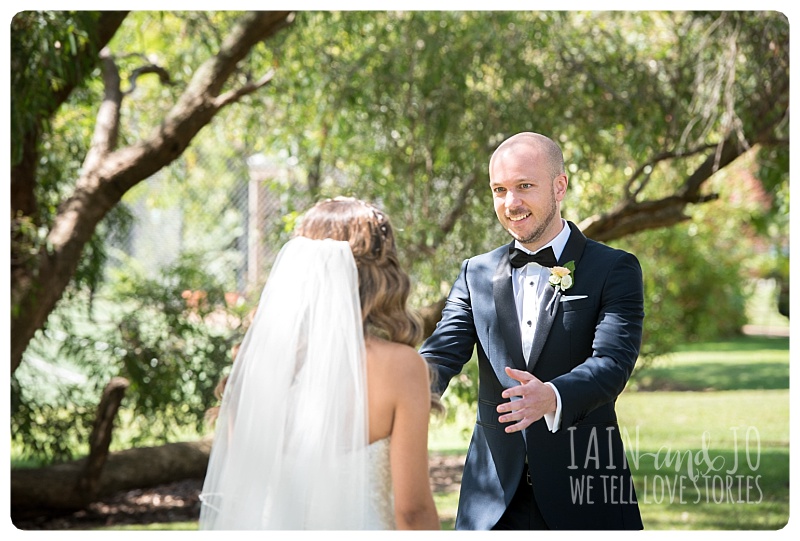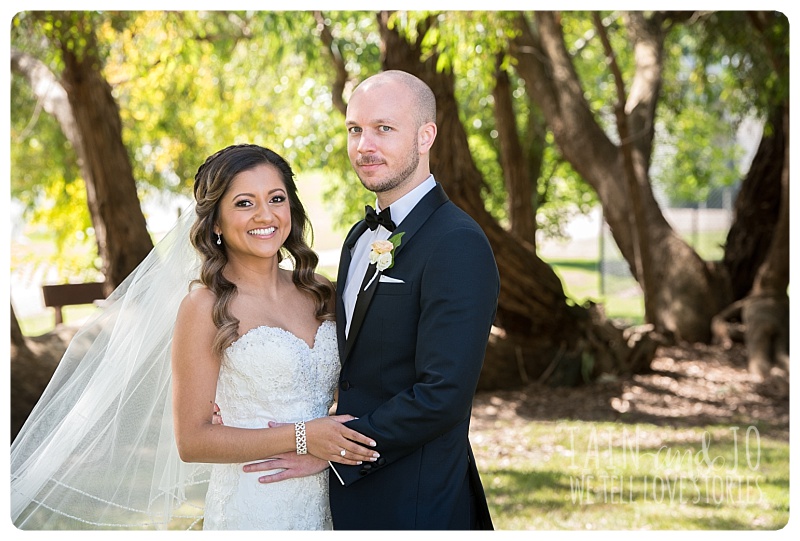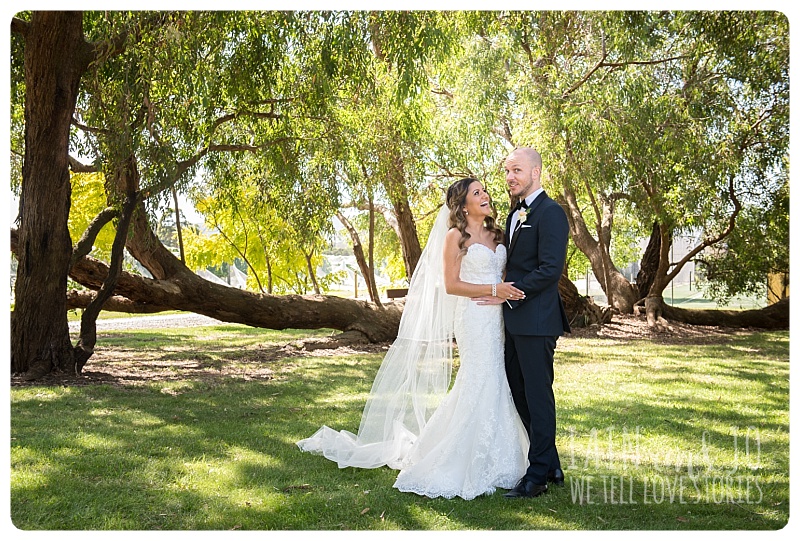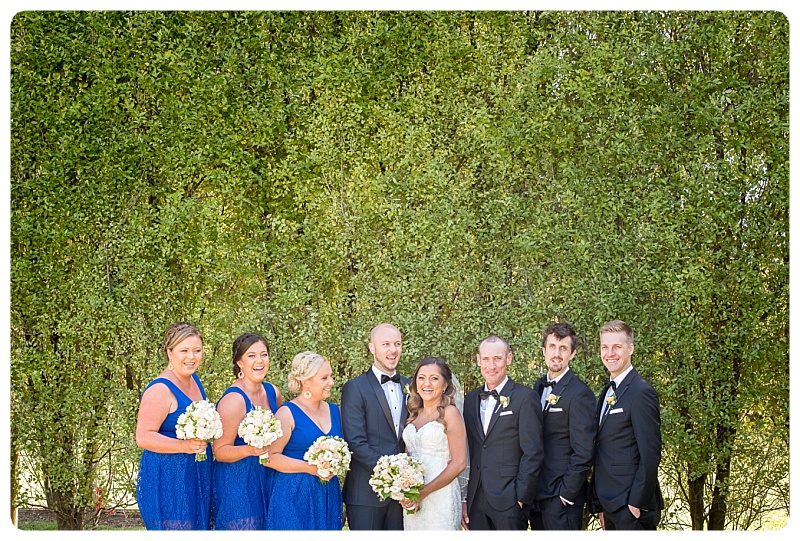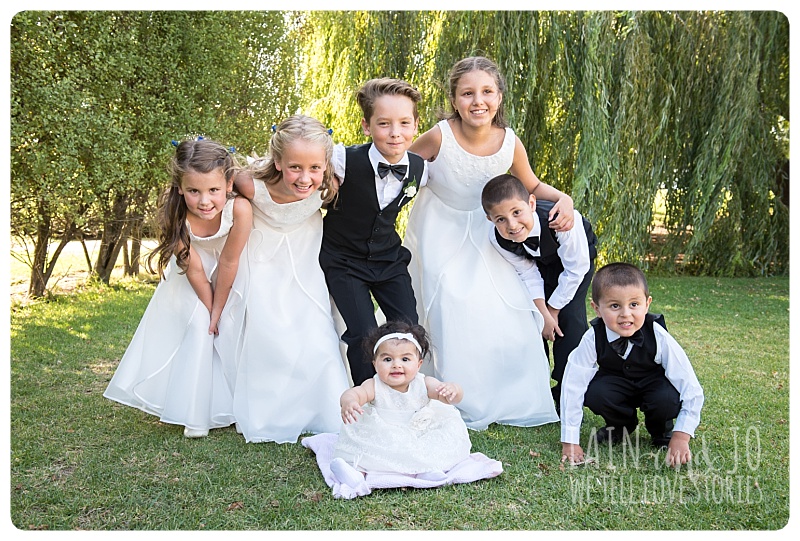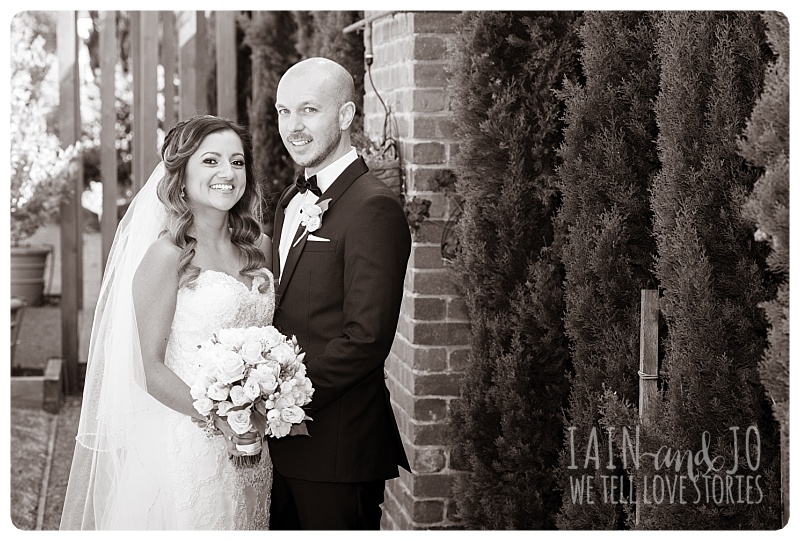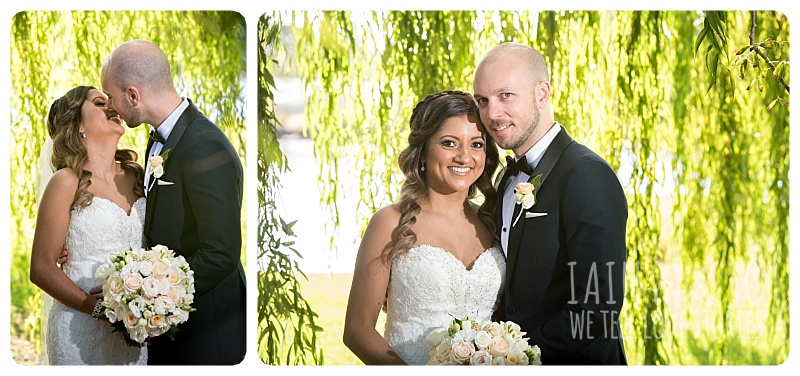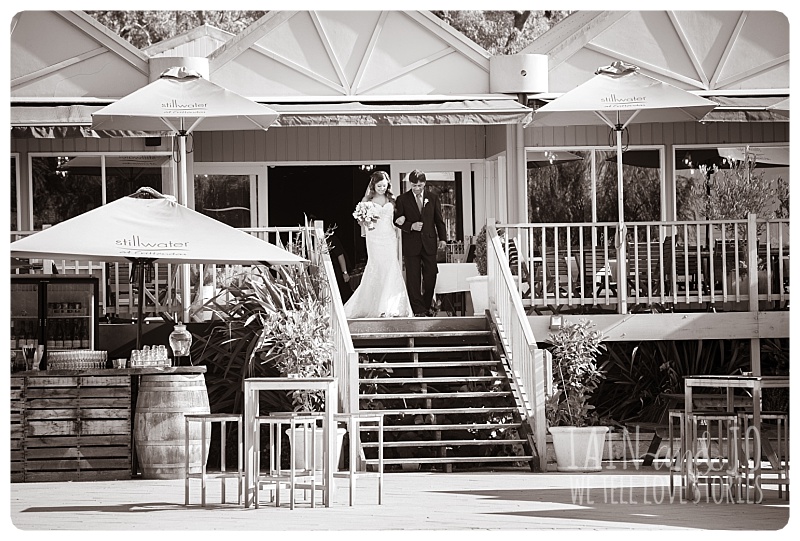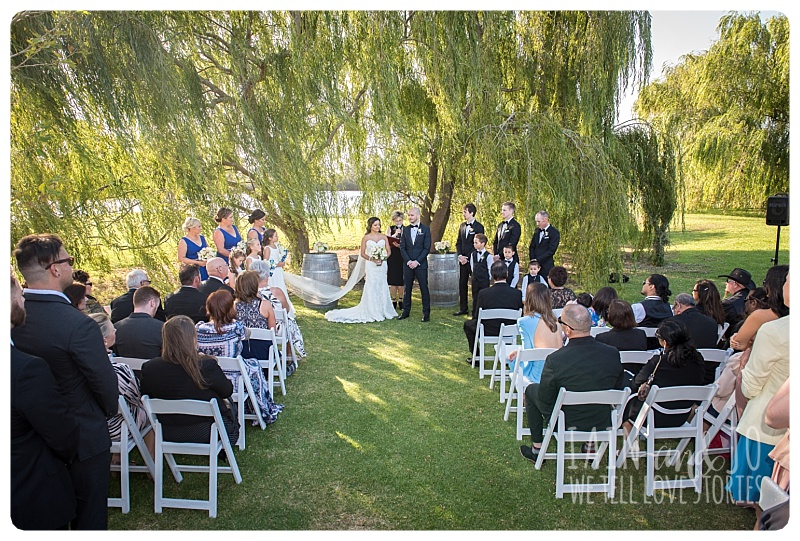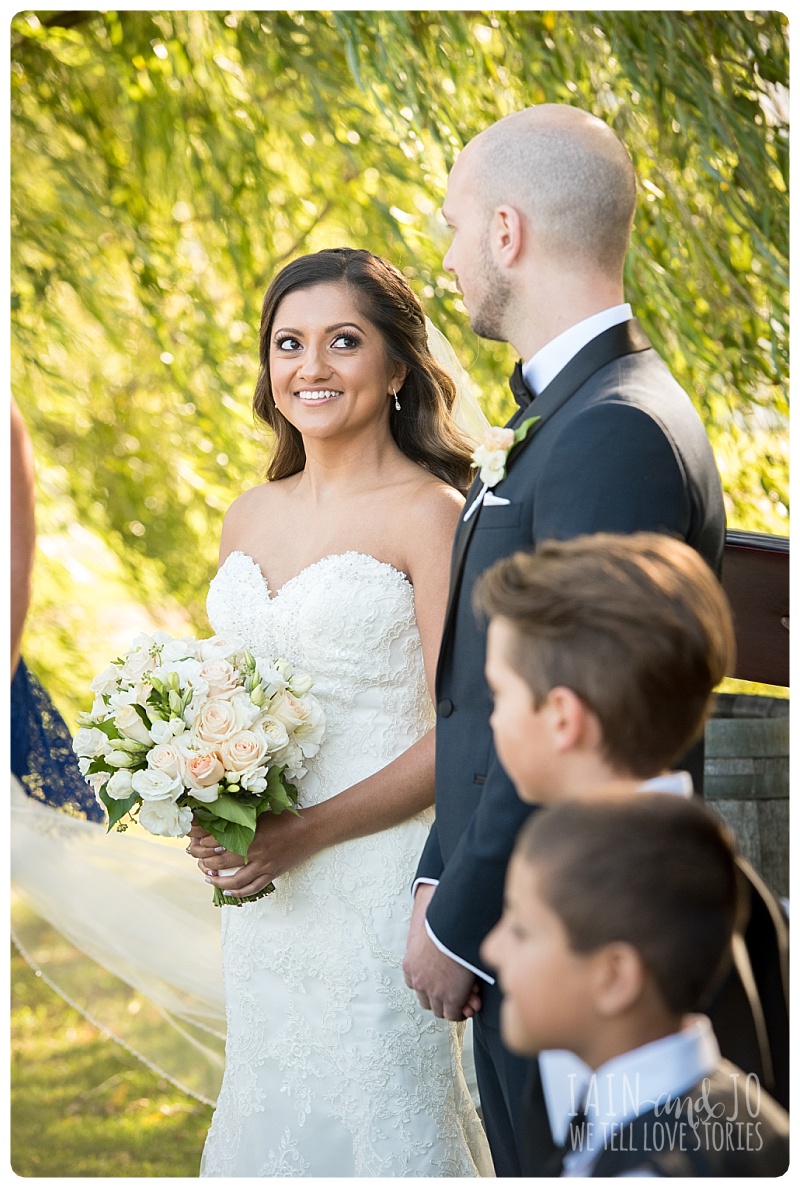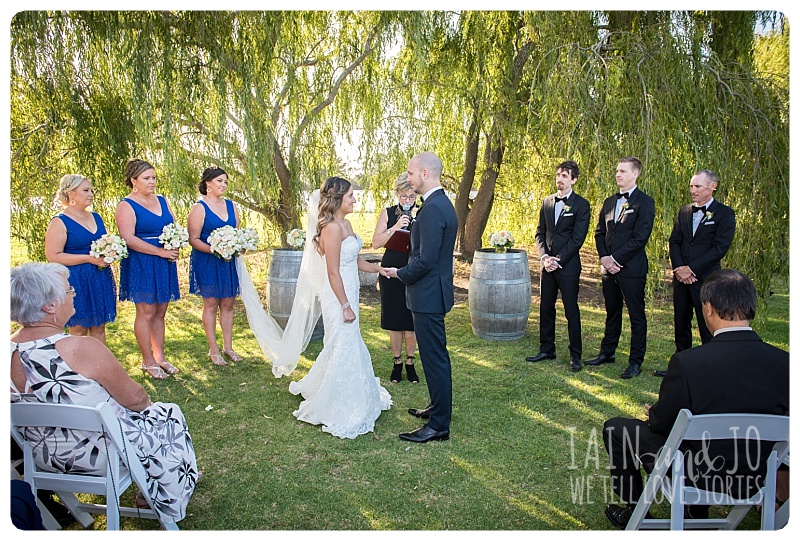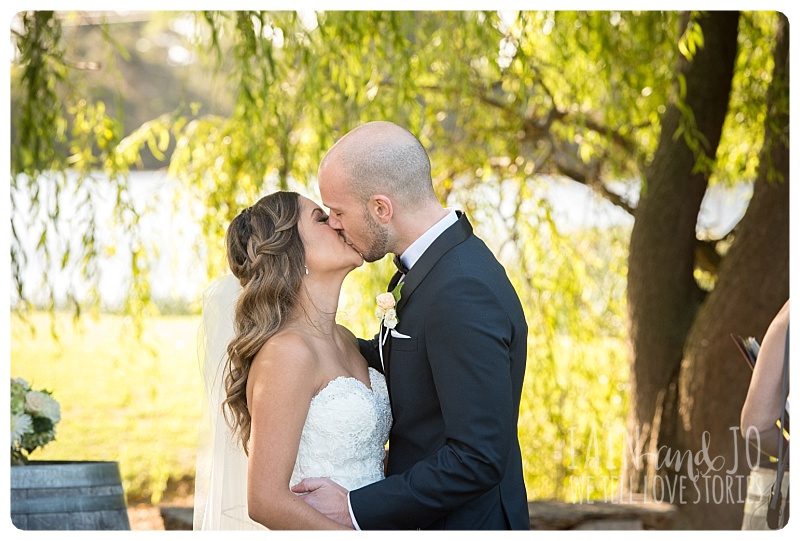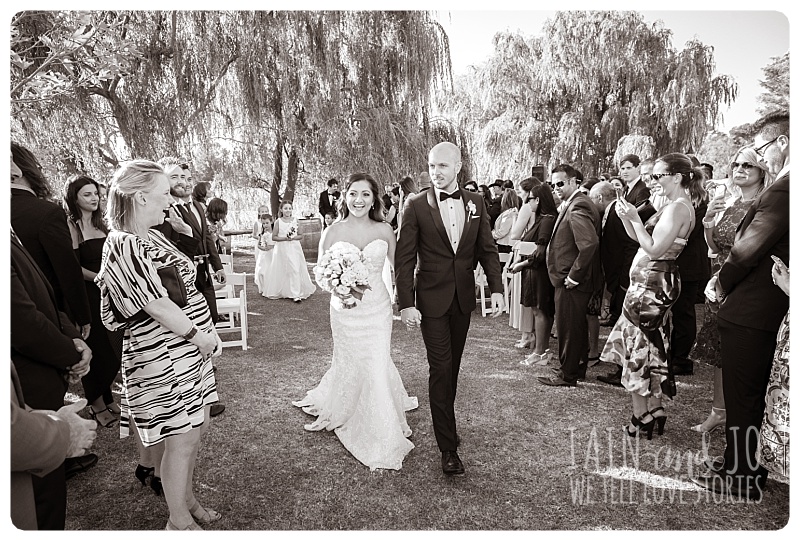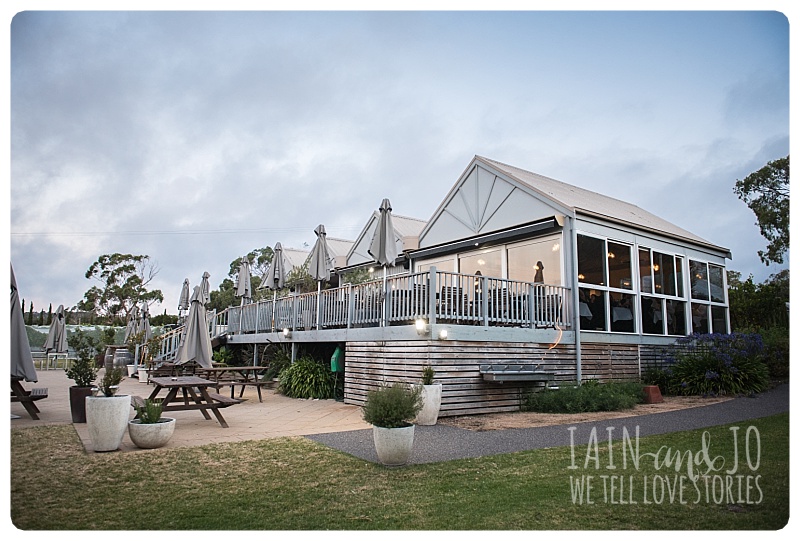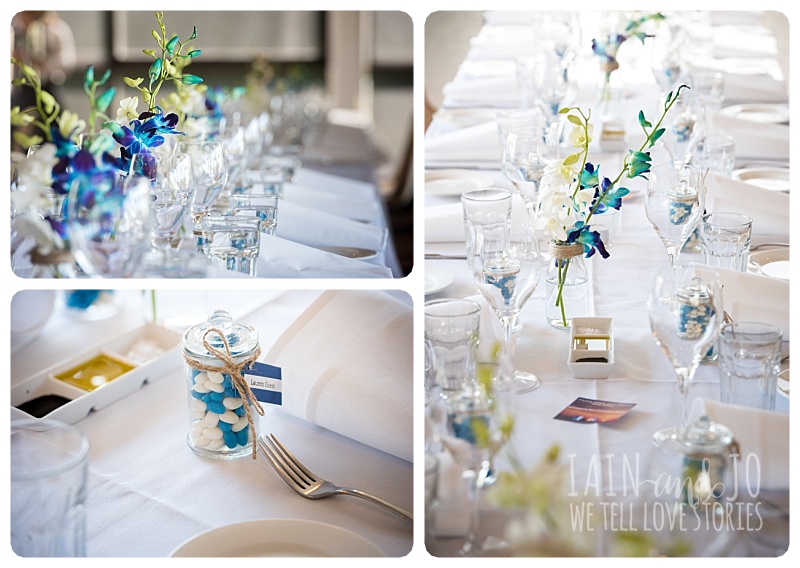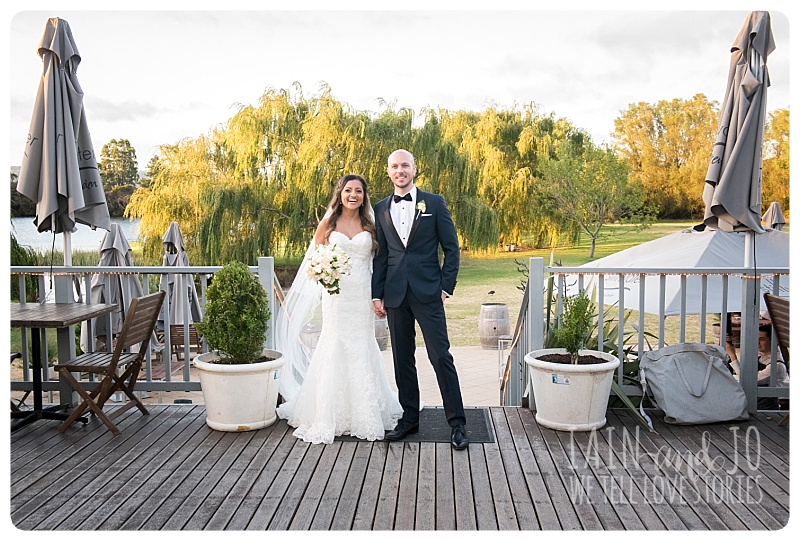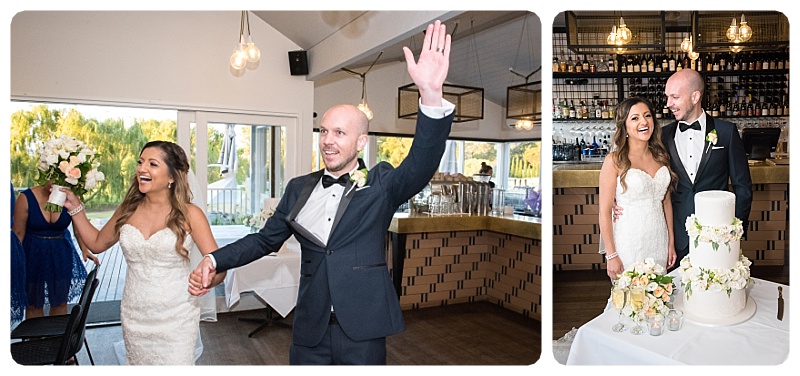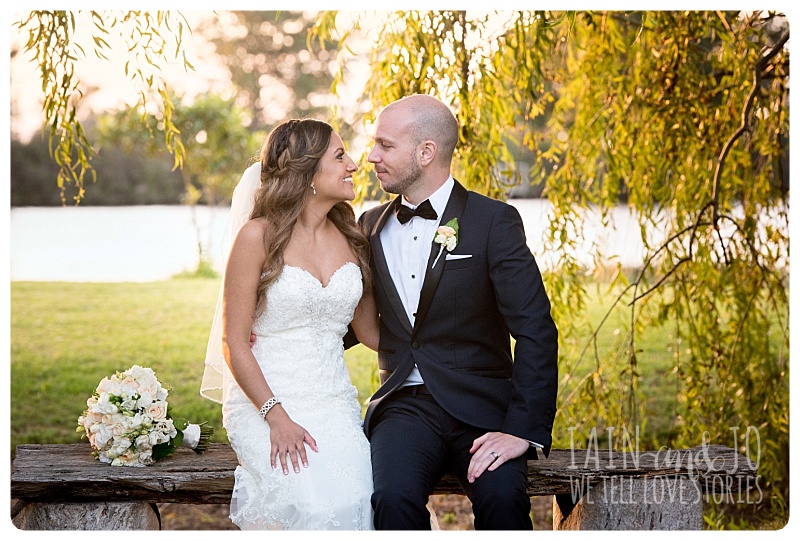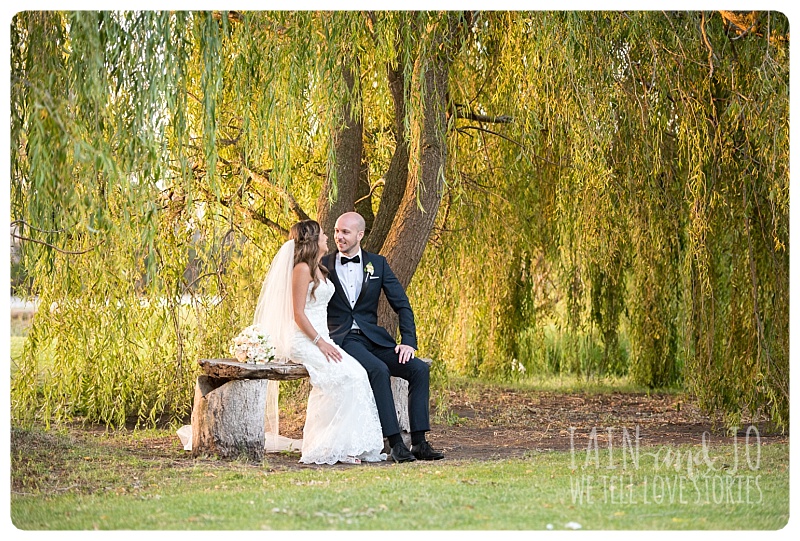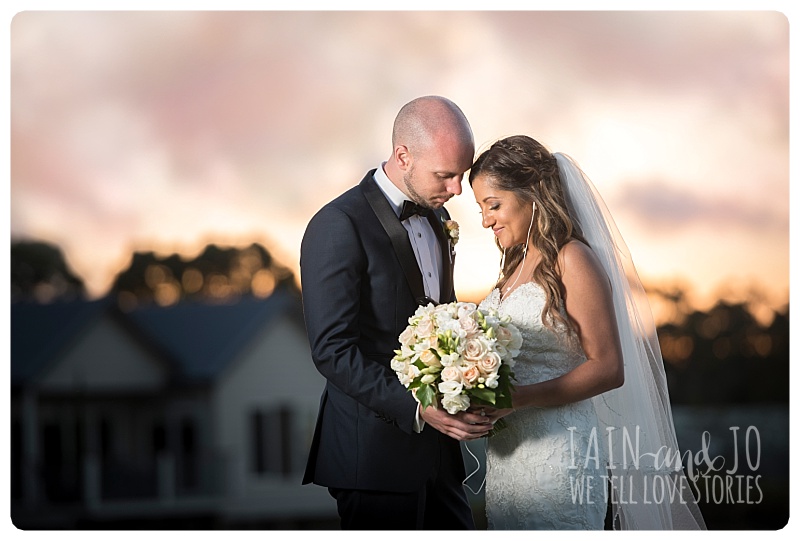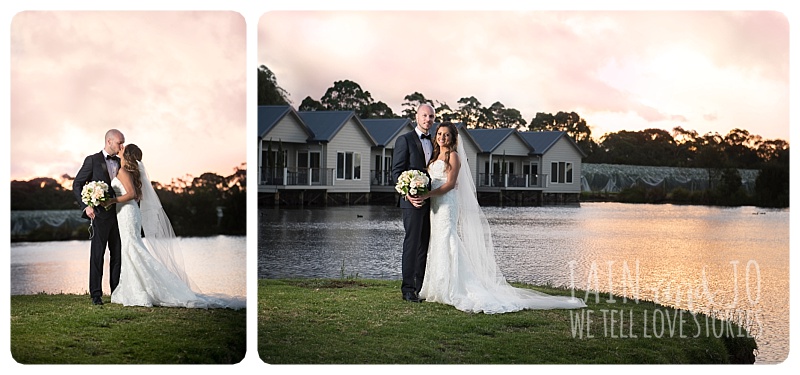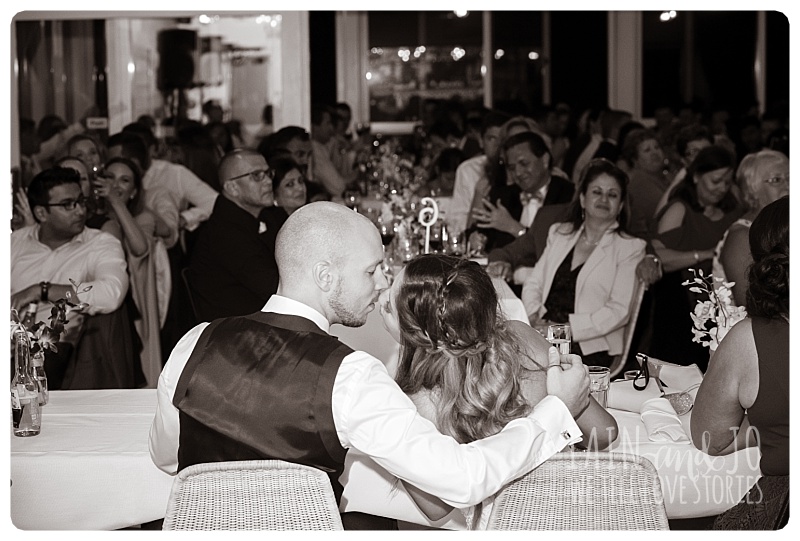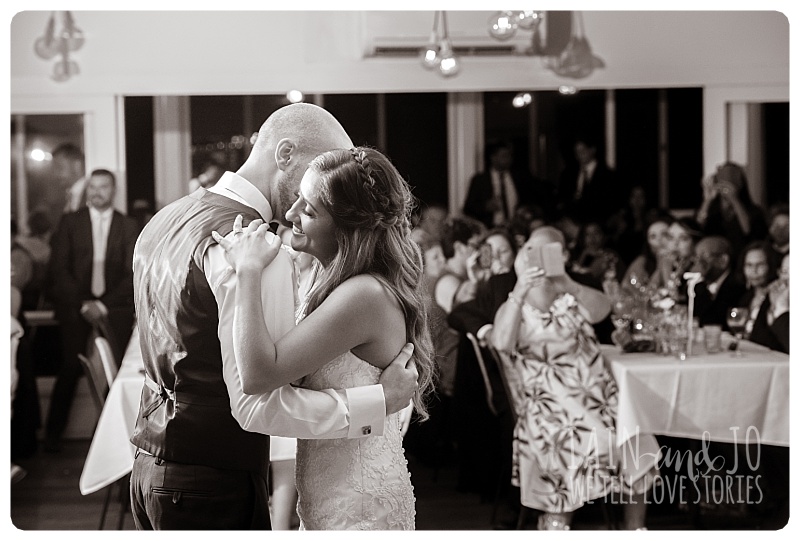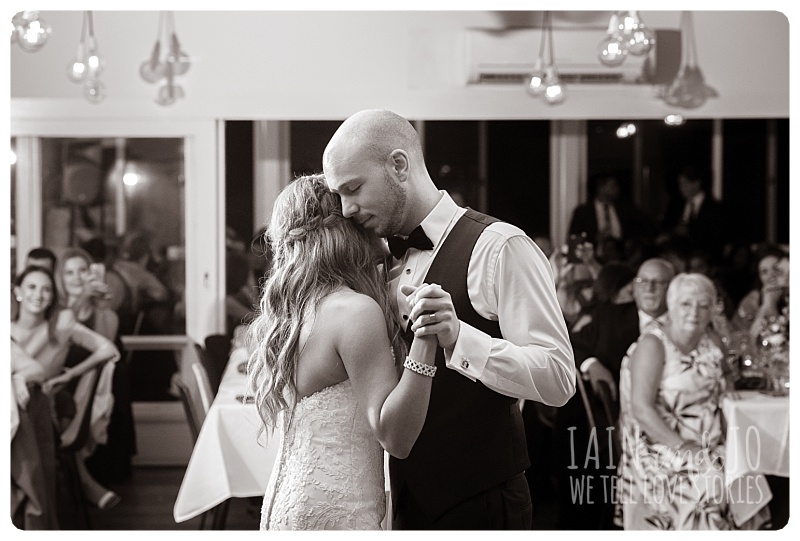 Leanne and Stuart's Dream Team: Ceremony and reception: Stillwater at Crittenden Estate  | Celebrant: Wendy McRae  | Chauffeur: Mornington Chauffeured Limousines  | Cake: Oakleigh Quality Cakes  Entertainment: Event Entertainment Group  | Flowers: Hello Blossoms  | Hair and makeup: The Glamour Mafia