We first met Natalie and Chris just over a year ago at their engagement session when Nat was 36 weeks pregnant. We were amazed by their loving and laid-back attitude – these guys know how to get things done without a fuss! With this in mind, we always knew their Riverstone Estate wedding would be a fantastic event, with none of the usual wedding-day stresses.
It's been a whirlwind for this pair who first met just four years ago while both working on the same project in Queensland. Nat thought Chris was good looking and a really nice guy but wondered why he was single… what was wrong with him? After a few months of research, she realised there was actually nothing, so she asked him out and they immediately hit it off.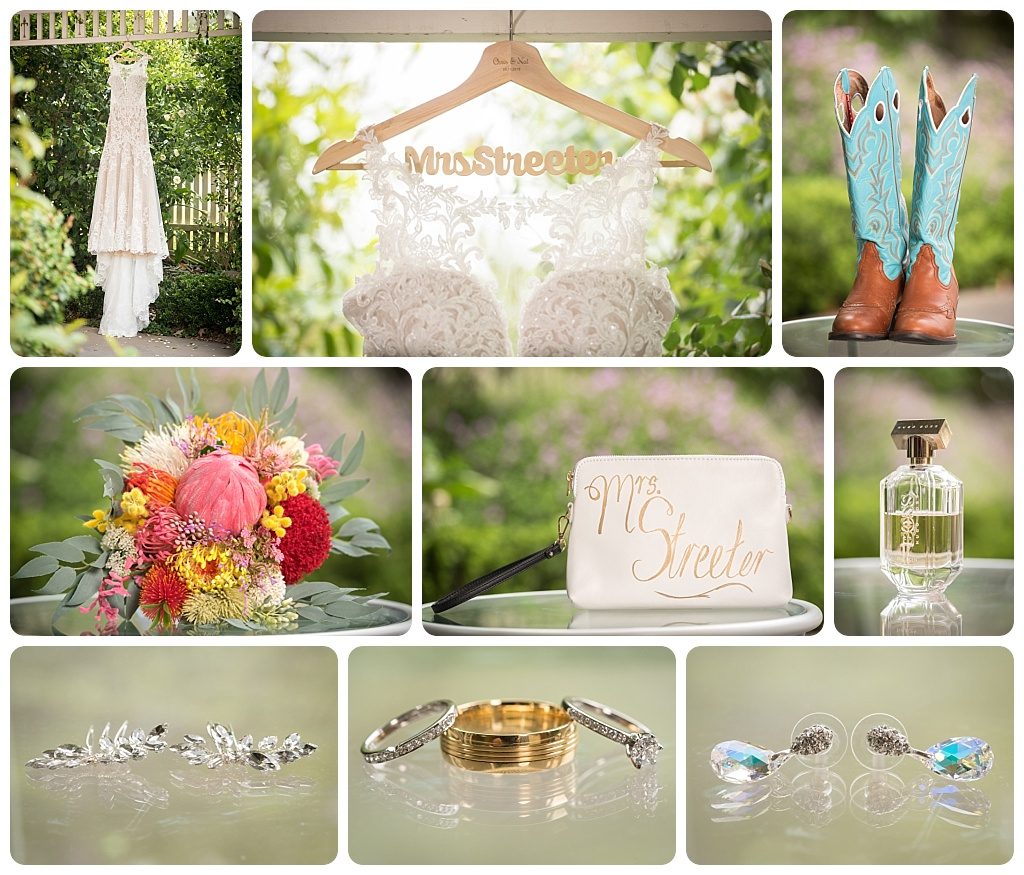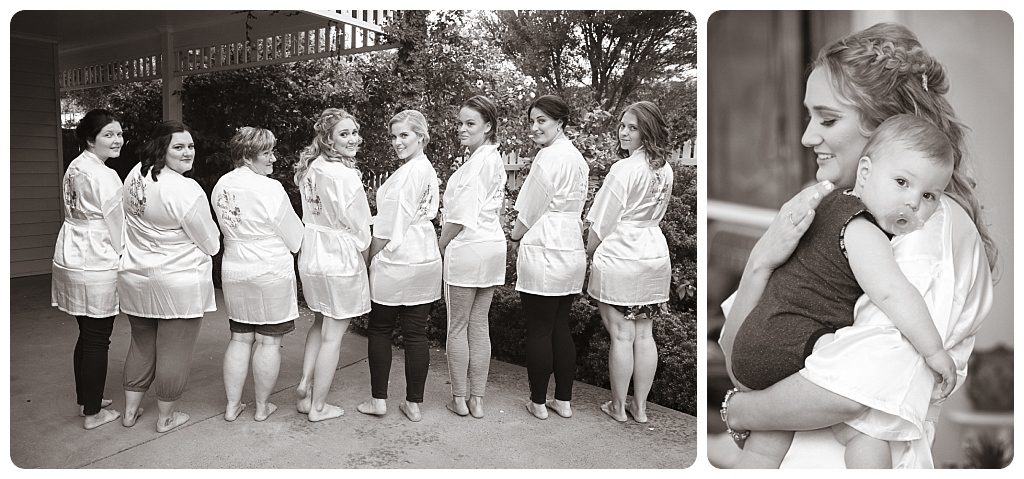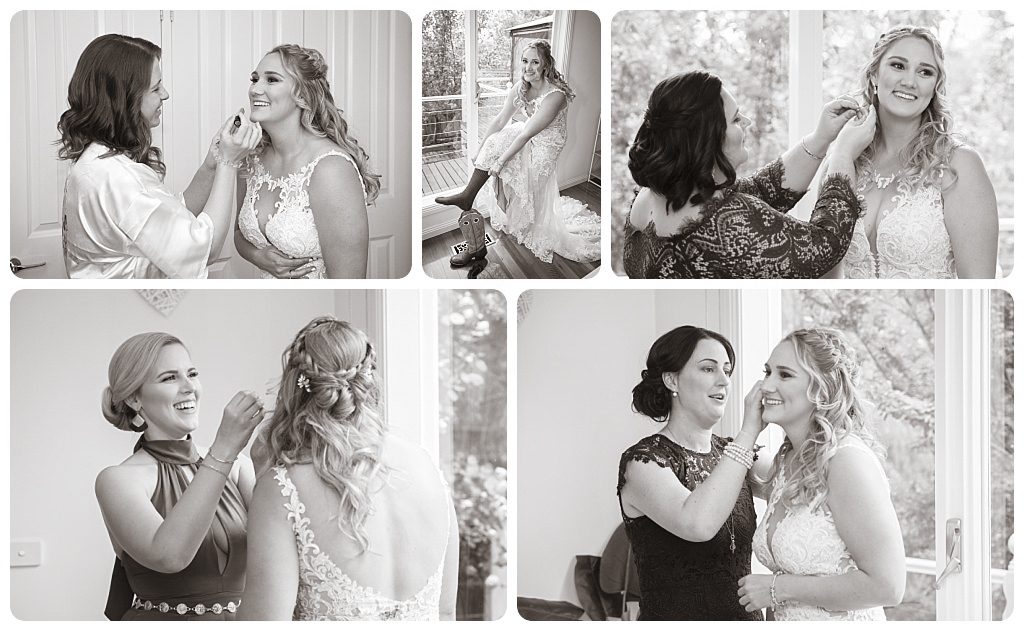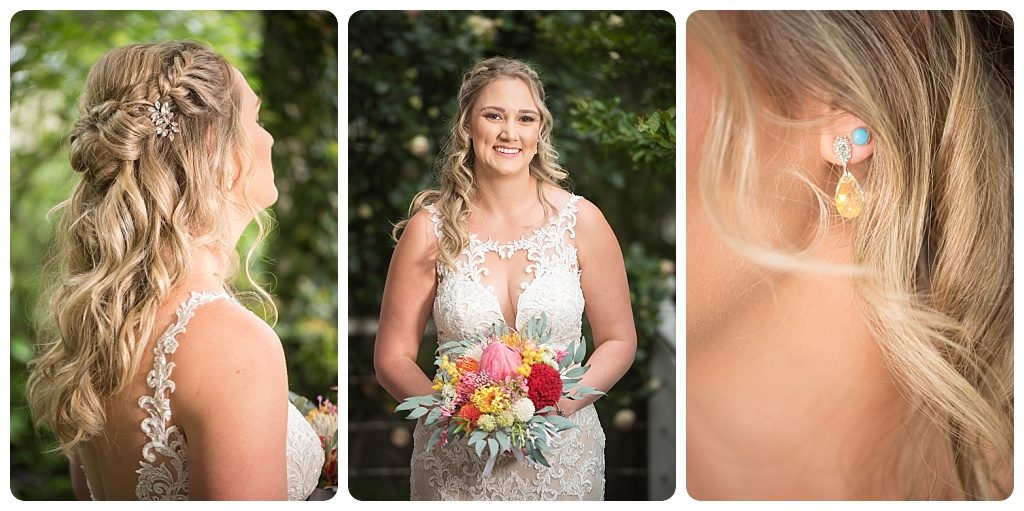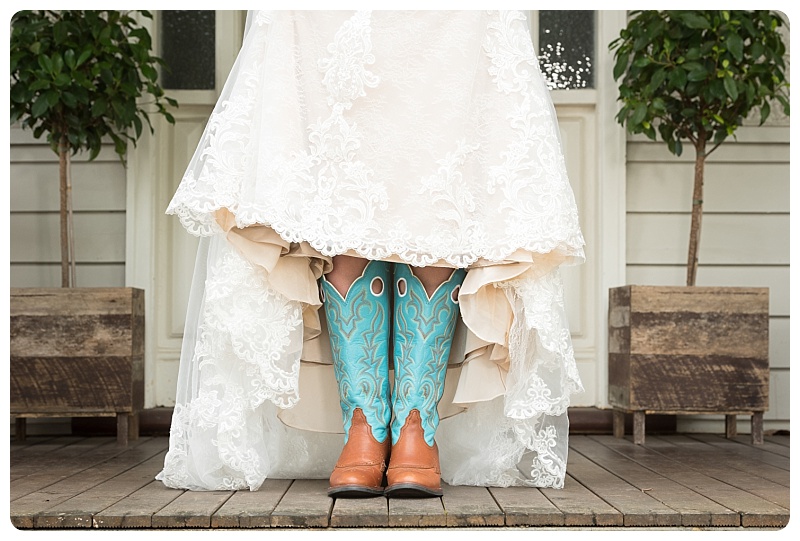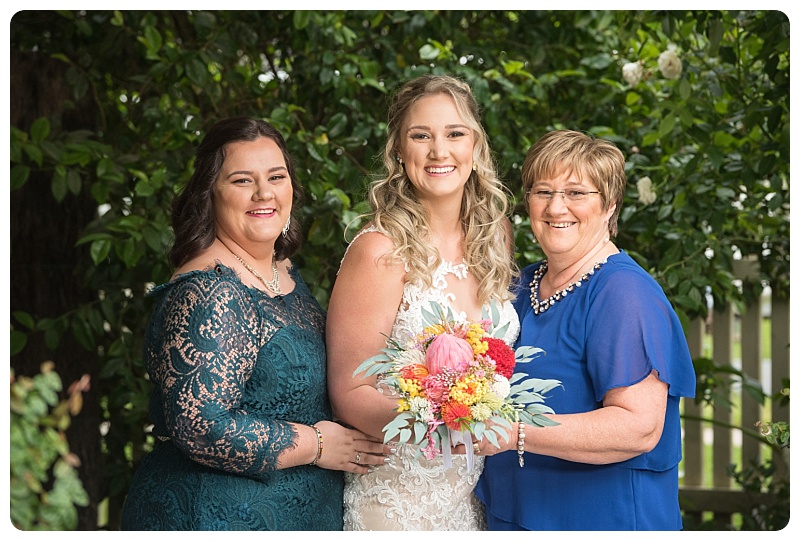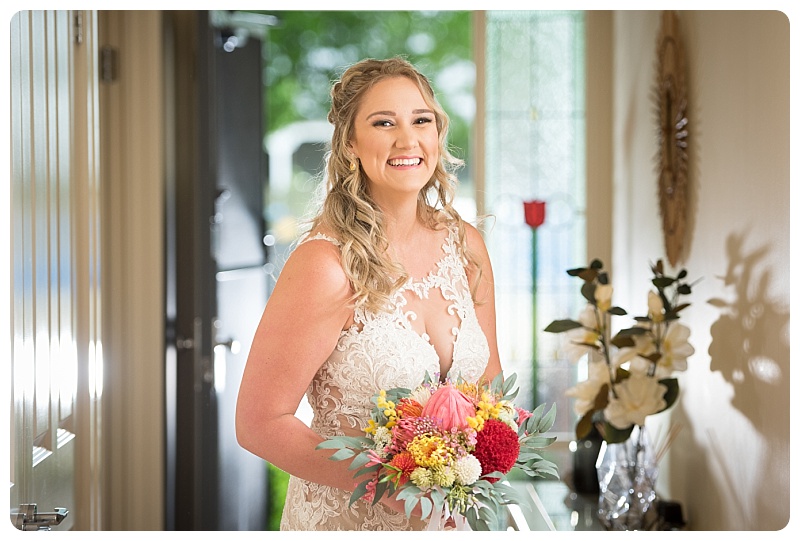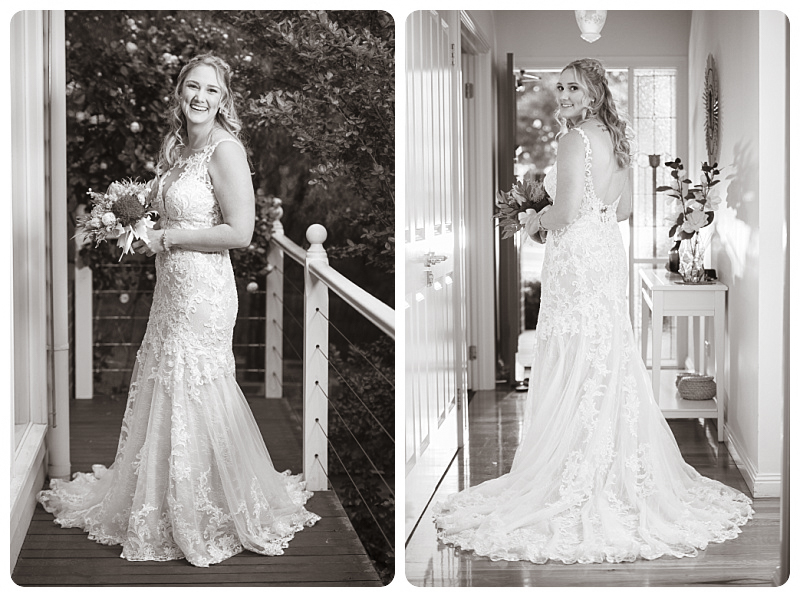 Being FIFO workers meant that Nat and Chris were rarely working in the same state, let alone the same city. So, when they had a rare R&R together over Valentines Day, they planned an overseas trip to Queenstown and Chris jumped on the opportunity to propose. They took a helicopter ride to Milford Sound, stopping on the way at a white pebble beach.
The chopper pilot told them to look out for special green rocks which if you hold them up to the light, you can see through them. Full of nerves after carrying the ring around for two days, Chris pulled out a cheesy line: how about this rock?
"I turned around and he's got the ring between his thumb and forefinger with both hands and I was like what? He said, will you marry me? And I'm like, what? So, he said again, will you marry me? And I'm like, are you sure? Five minutes of really, is this actually happening? He said, yes. And I was like yes!"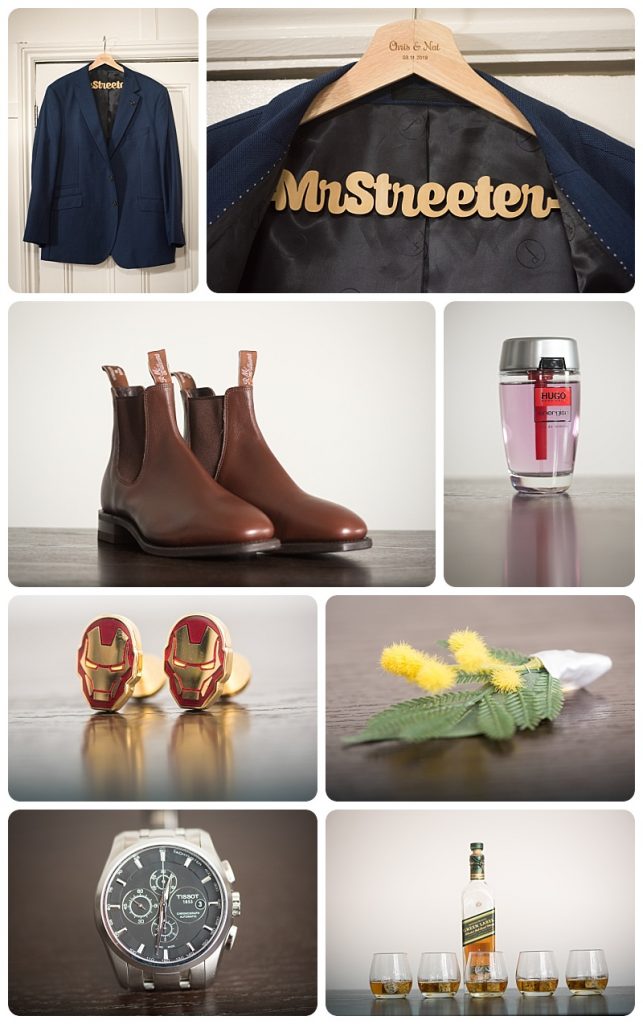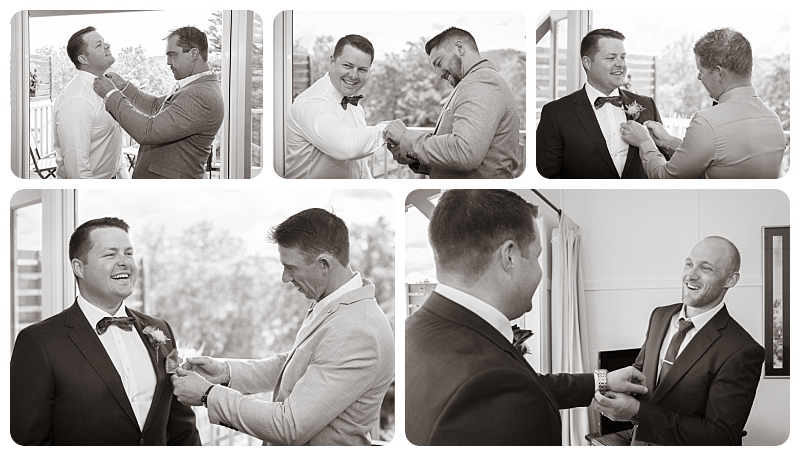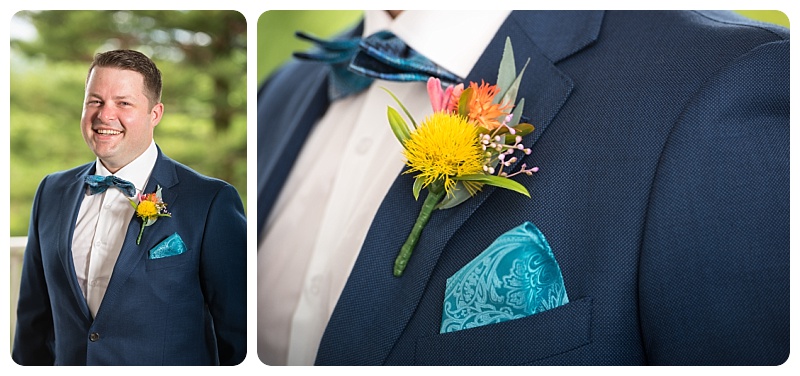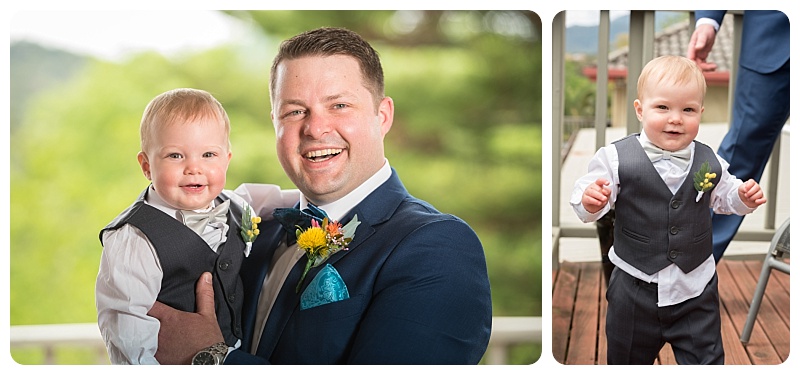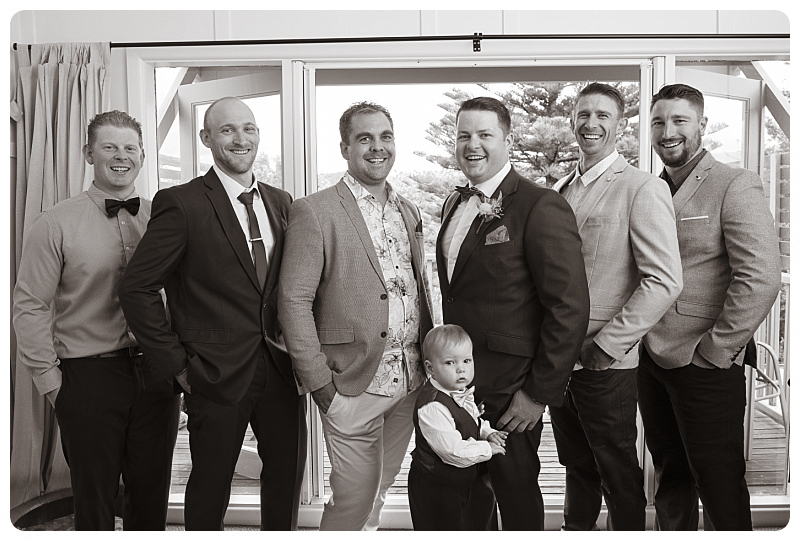 Despite the precarious weather conditions, there were so many highlights of their beautiful wedding day at Riverstone Estate, but we've picked out our top three. Our favourite moment was before the ceremony when we set up a First Look at the house where Nat was getting ready. Standing on either side of a door, reaching around to hold hands – the nervous, excited and cheeky looks on their faces was just priceless.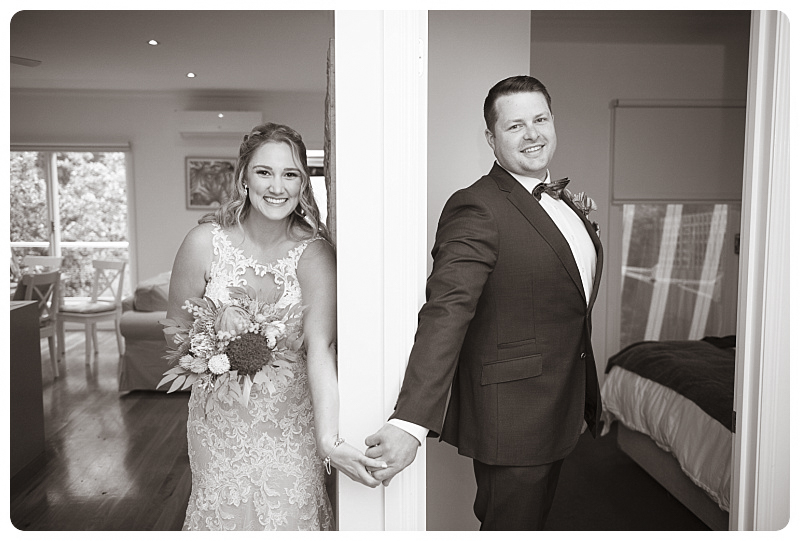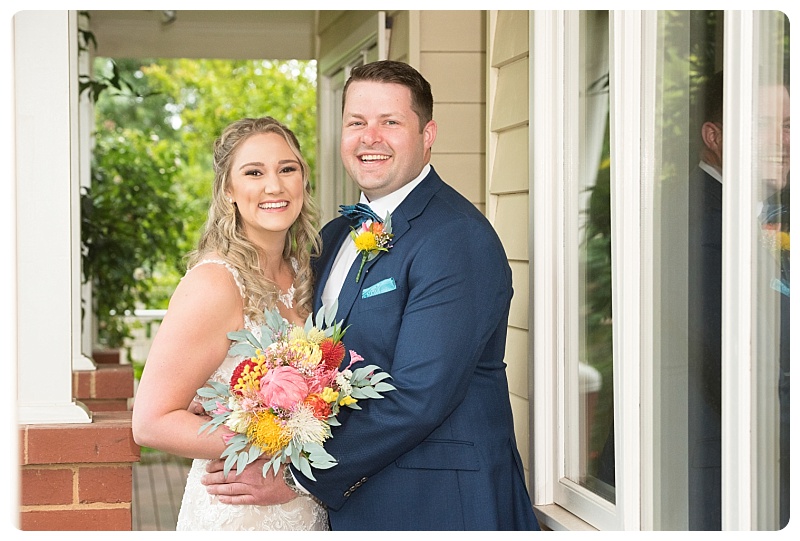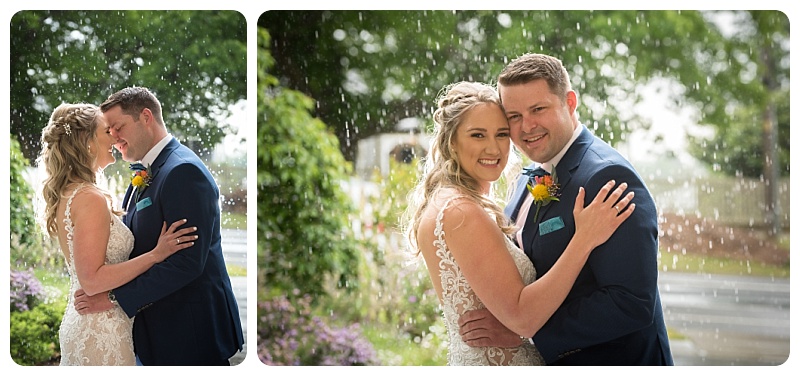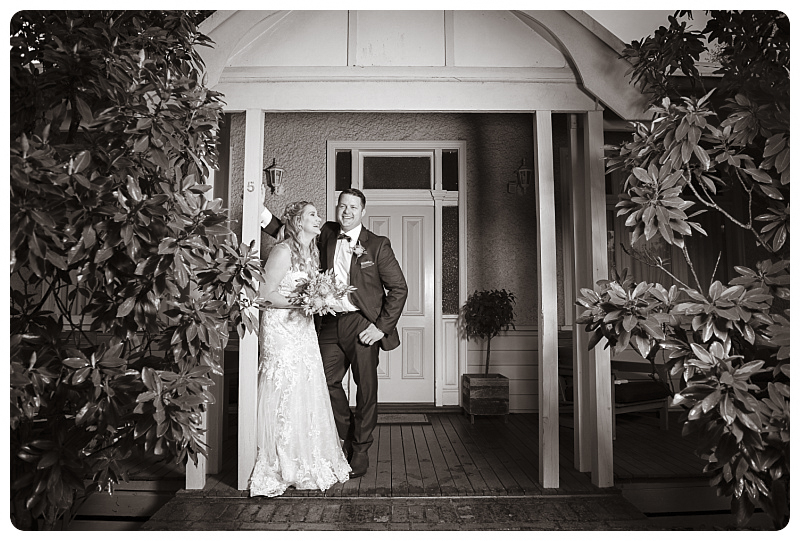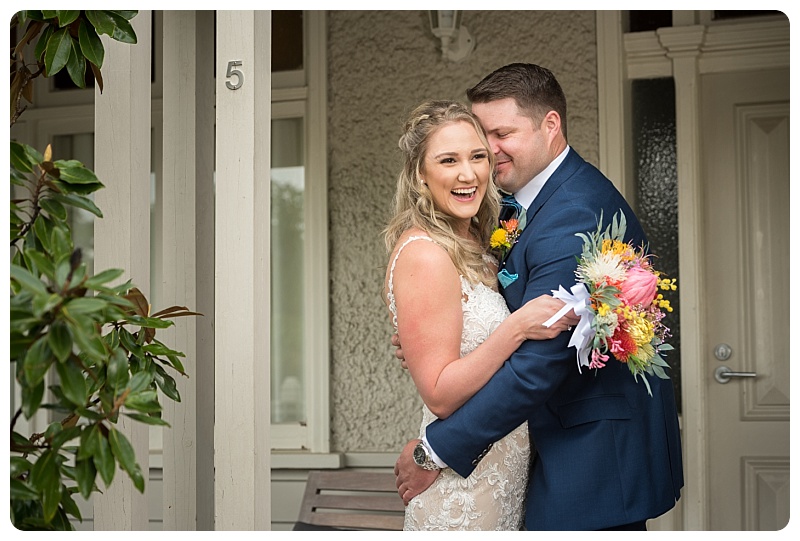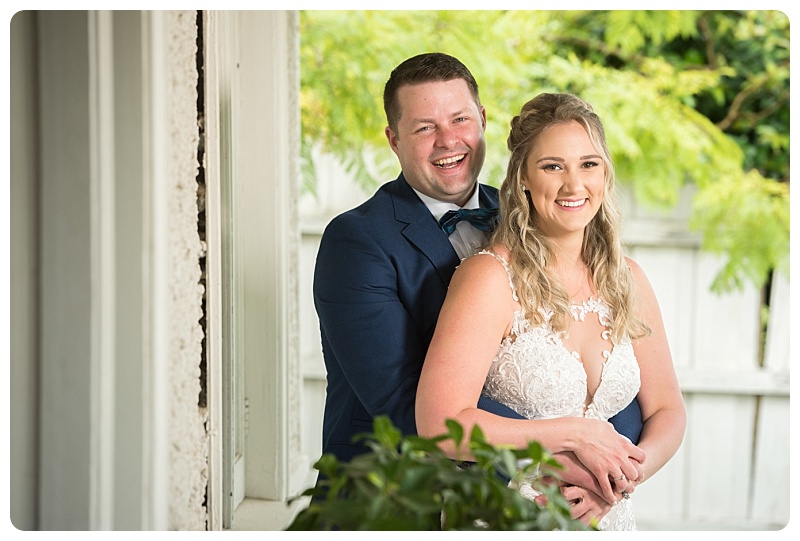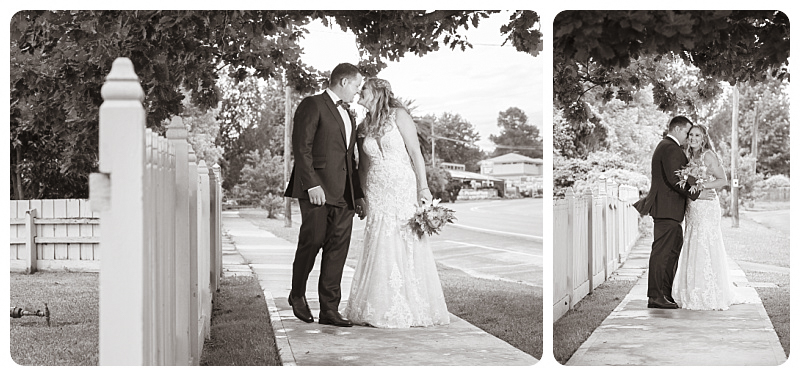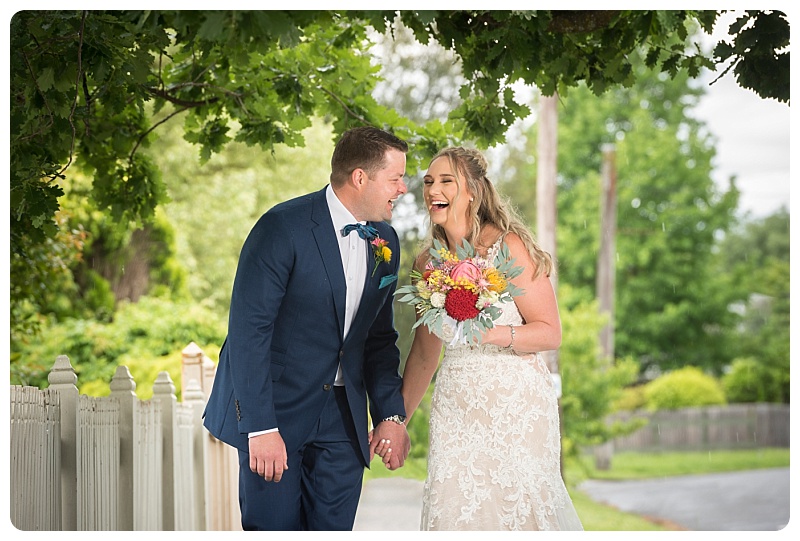 After some pre-ceremony photos, we headed to Riverstone Estate and the clouds miraculously parted long enough for a beautiful outdoor ceremony to take advantage of the incredible Yarra Valley views. Here's where highlight number two for us comes in, the personalised vows. First from Chris:
"I love you for your positive attitude, the way you support me and the way you've changed my life so wonderfully. You go out of your way to make every day great. I can't remember when I've been this happy and it's all because of you…."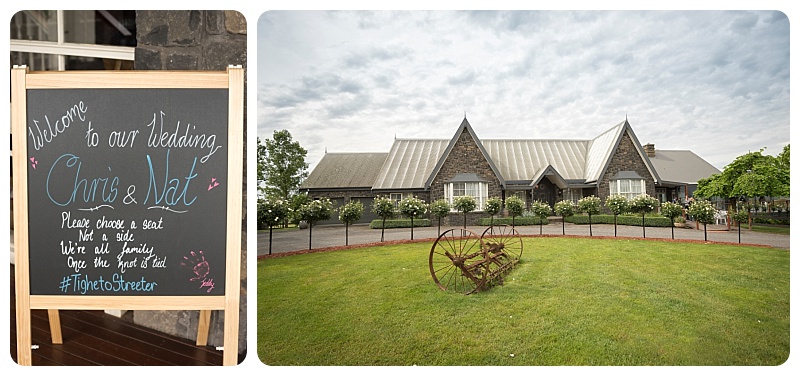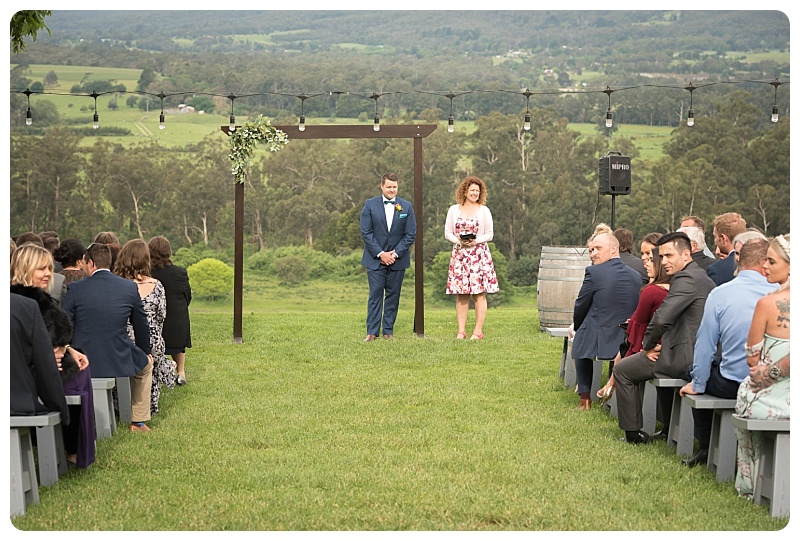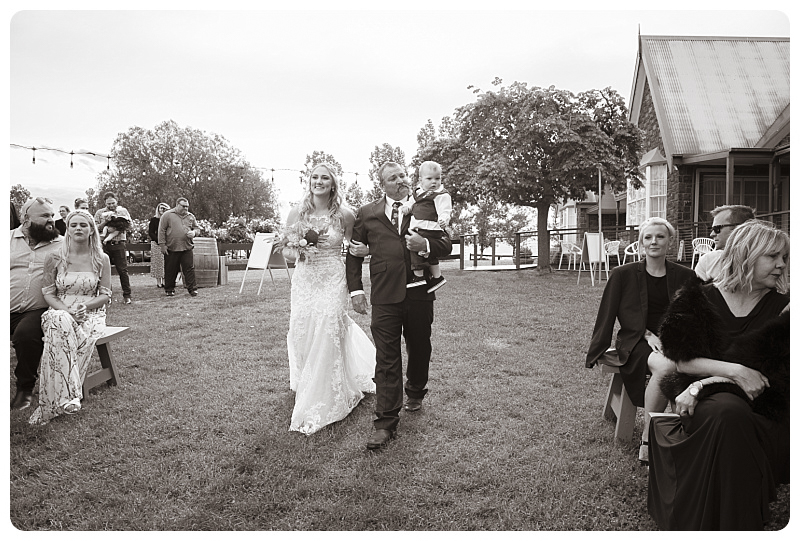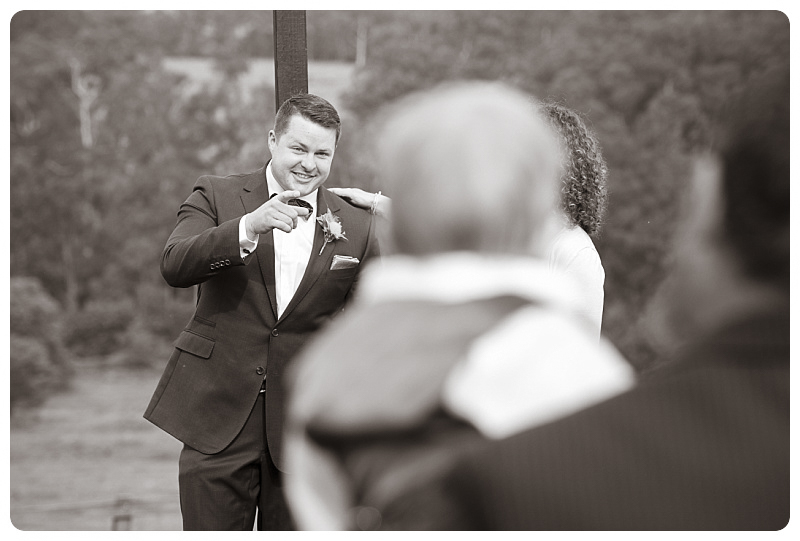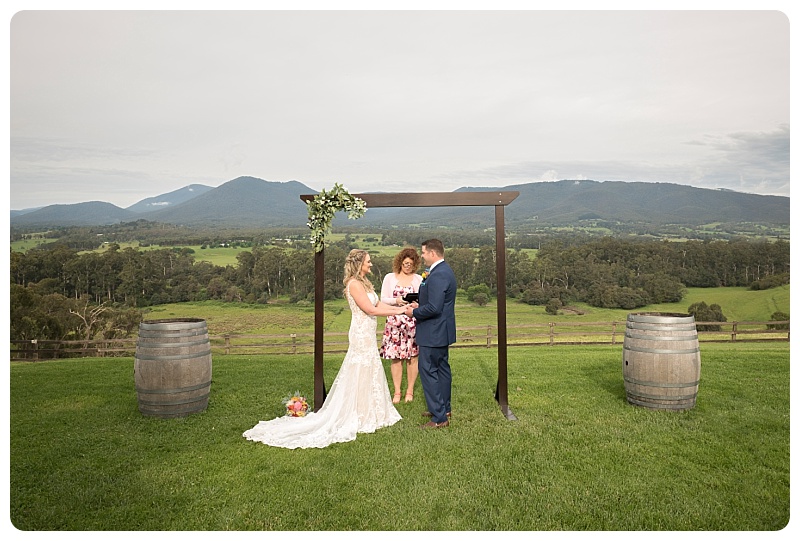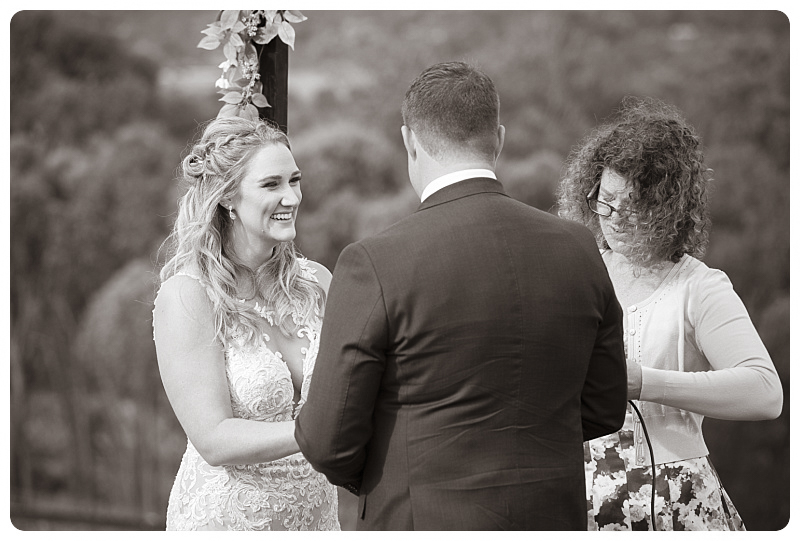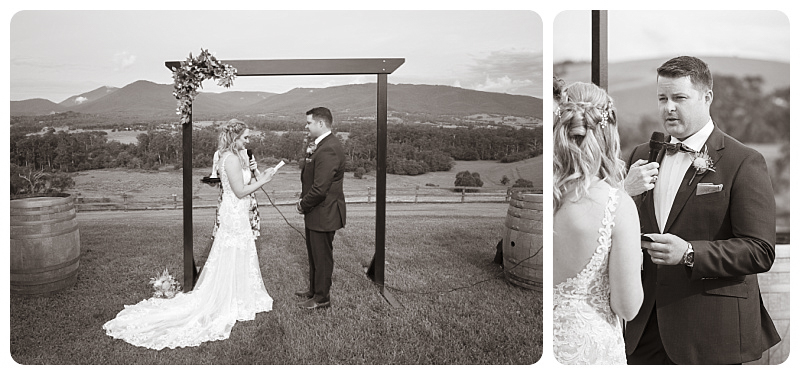 And then a beautiful follow up from Nat:
"You're an amazing man, an incredible father and my best friend. I love you for your sense of adventure, the way you care for everyone you love and the way you never stop challenging yourself, striving always to be your best self. You are without a doubt, my other half…."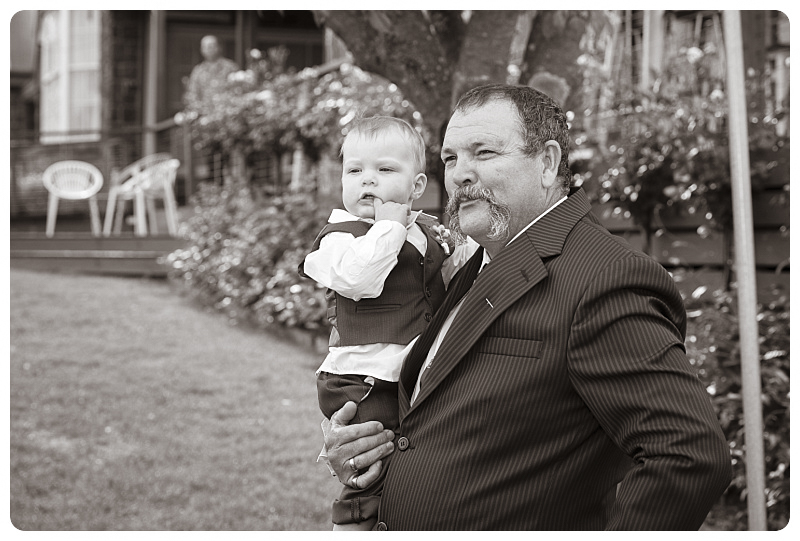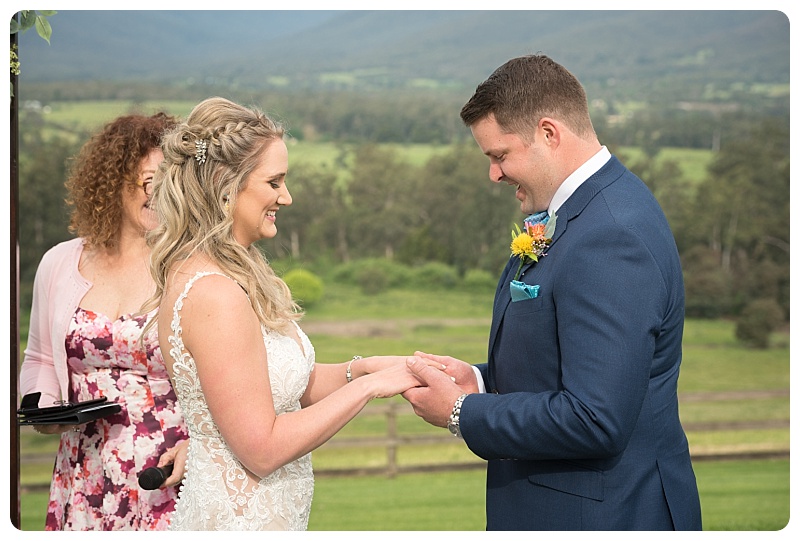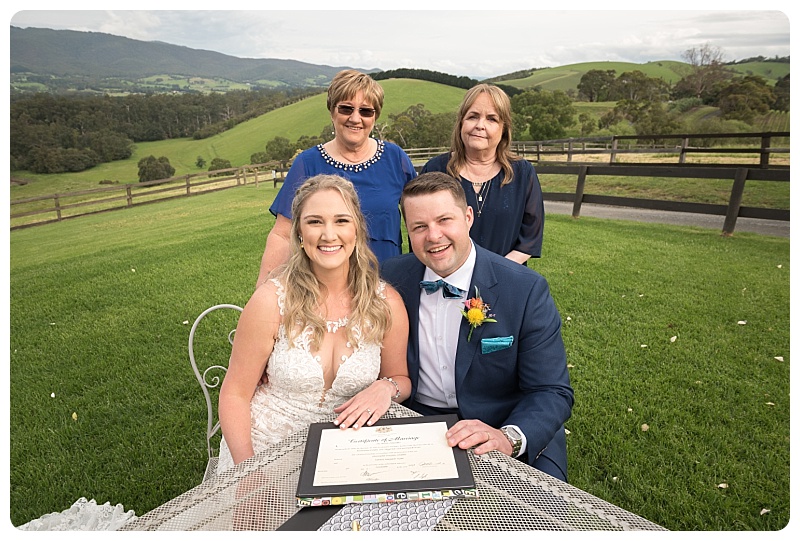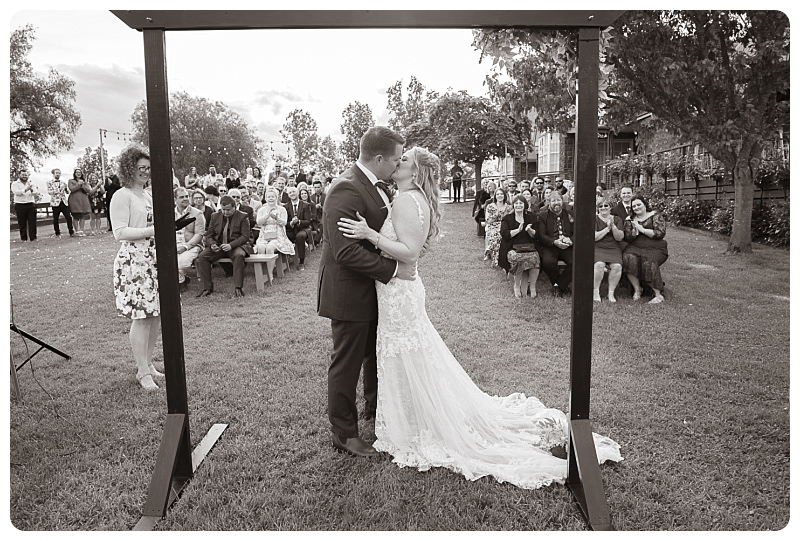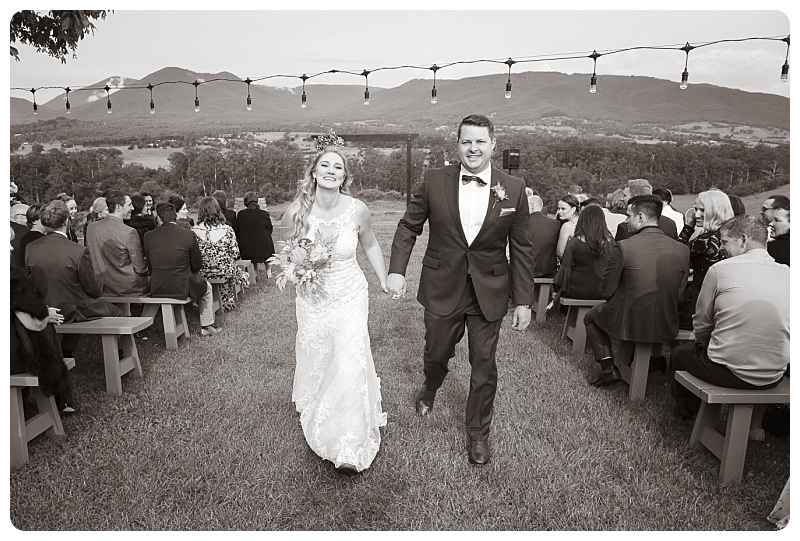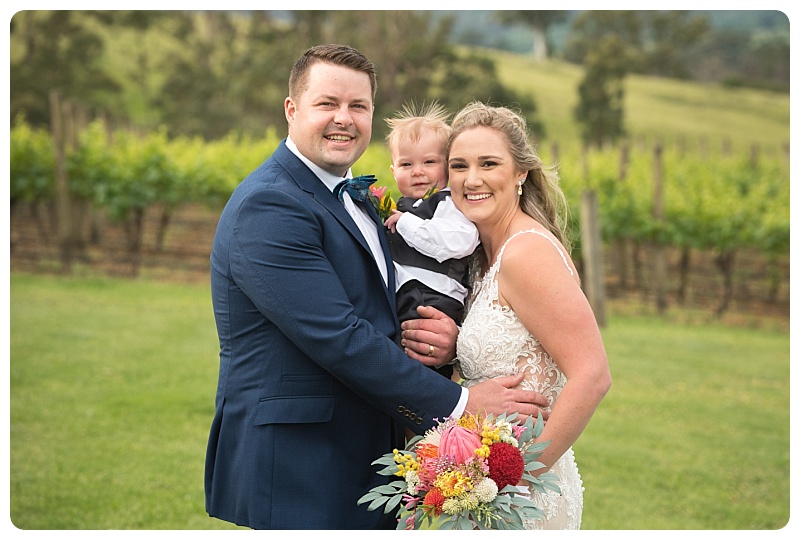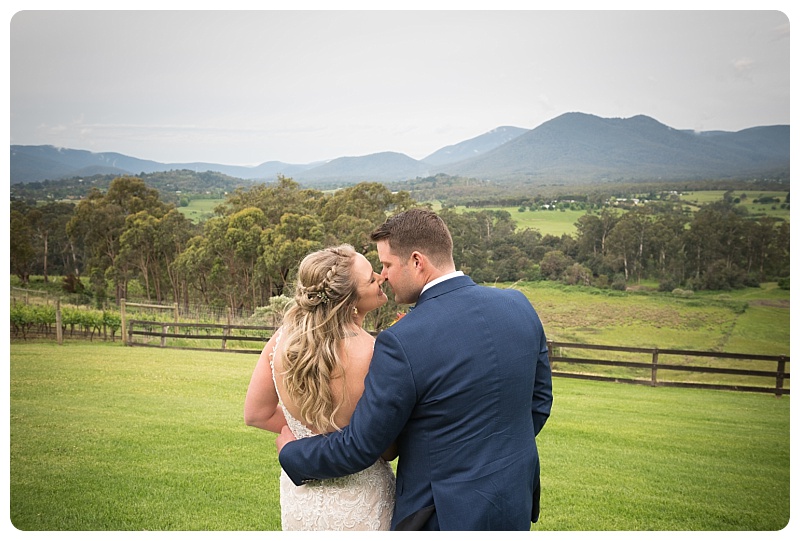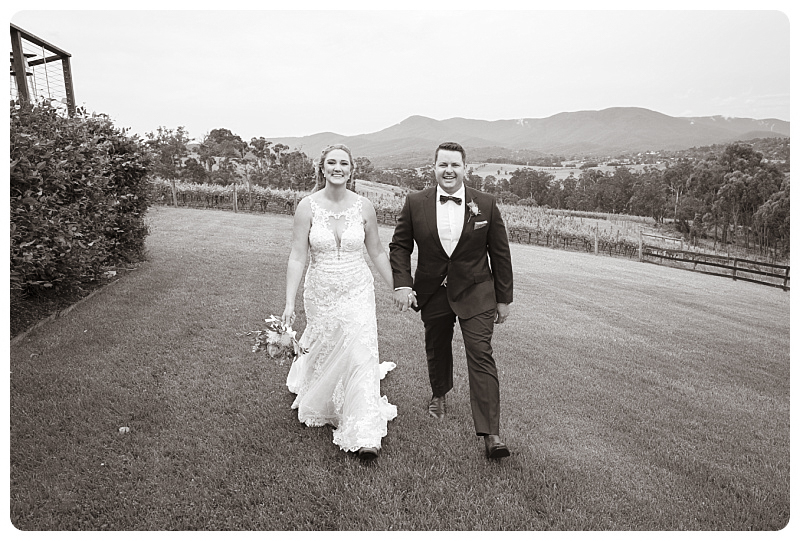 Once the not-very-formal formalities were over, it was a short stroll inside to enjoy the four-metre grazing table with some of the tastiest wedding-food we've ever tasted. After a few hours, the tables were cleared to make way for the dance floor shenanigans, with some incredible dance moves on display, which brings us to highlight number 3. So much so, Riverstone staff had to literally turn up the lights to get everyone to leave!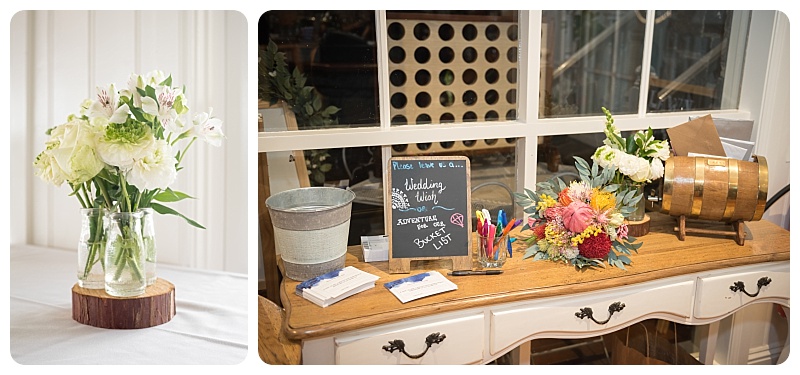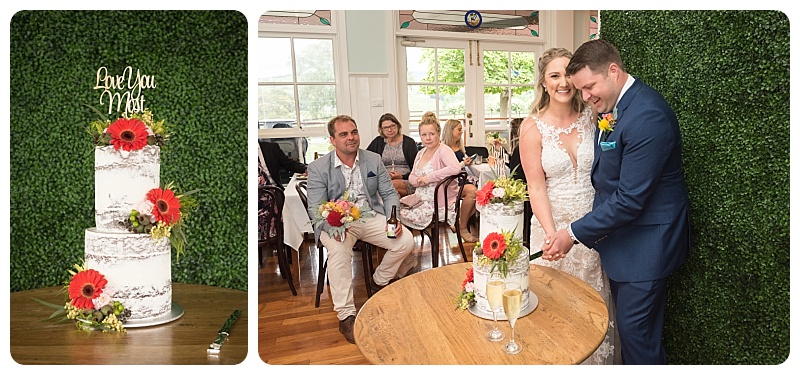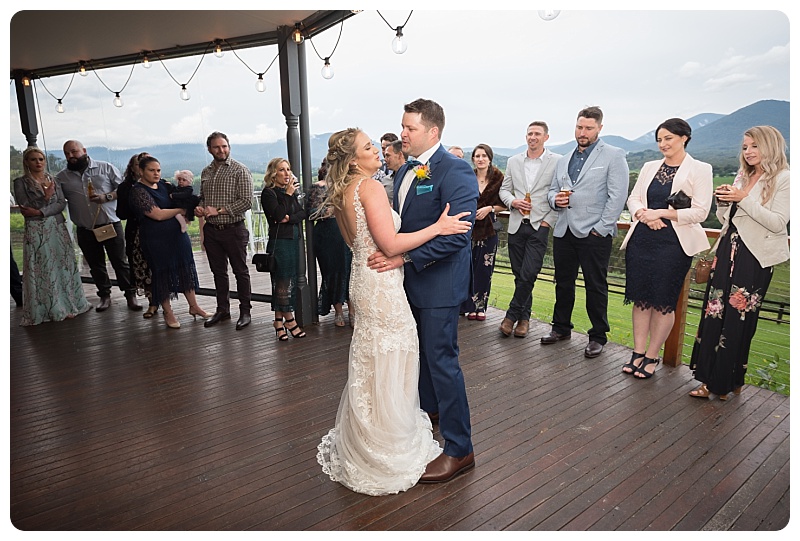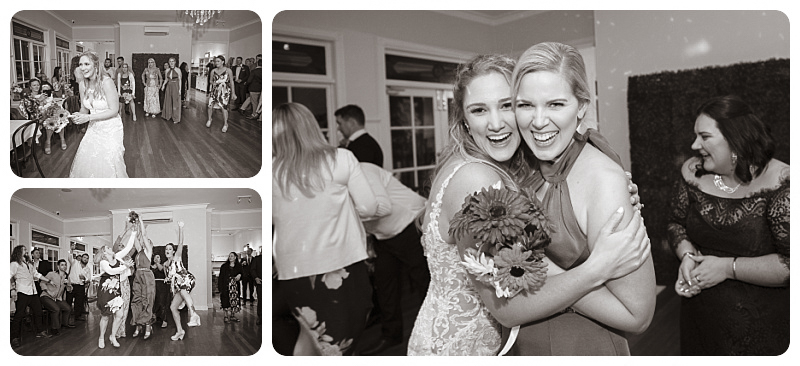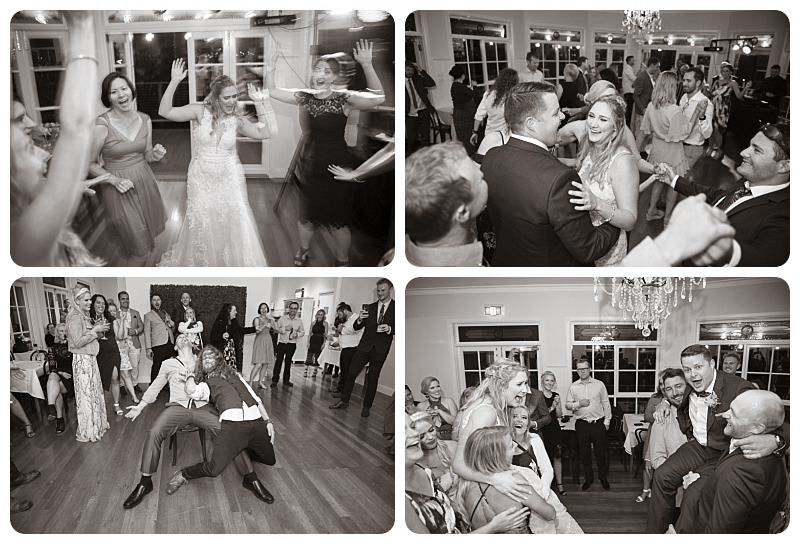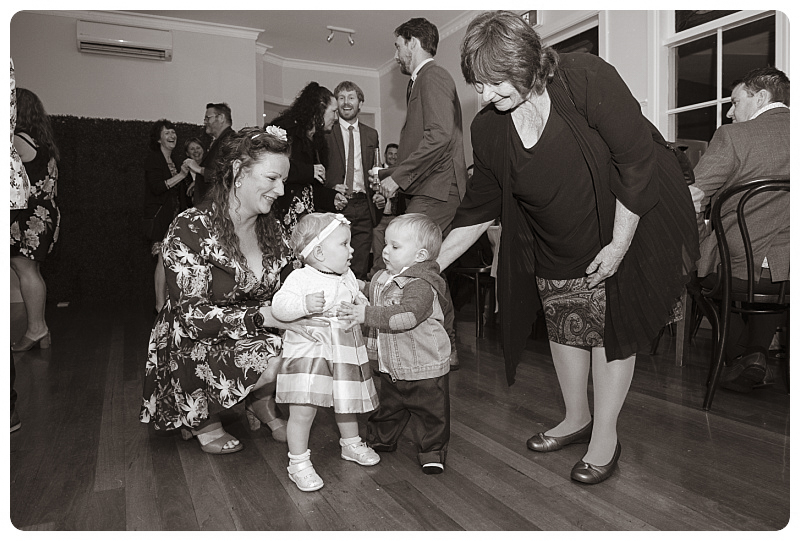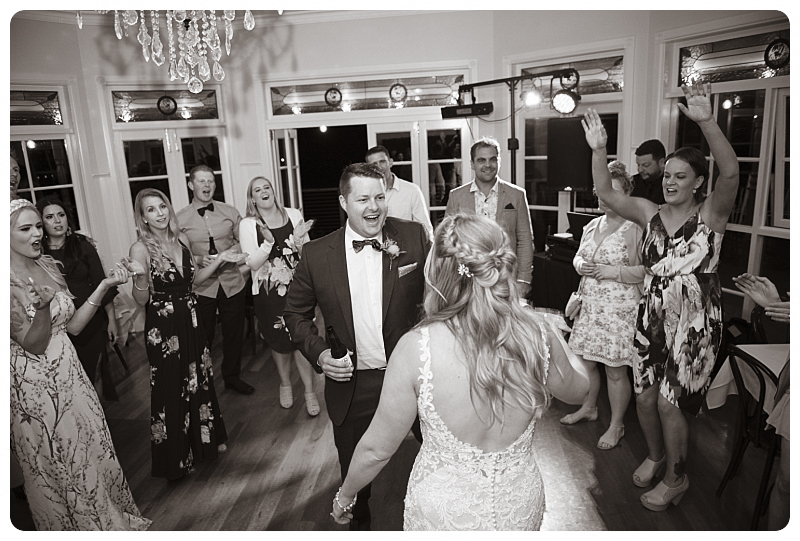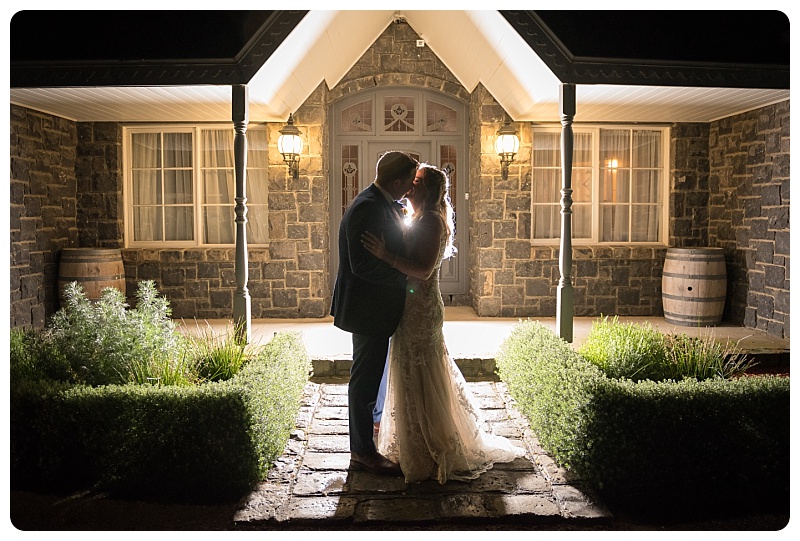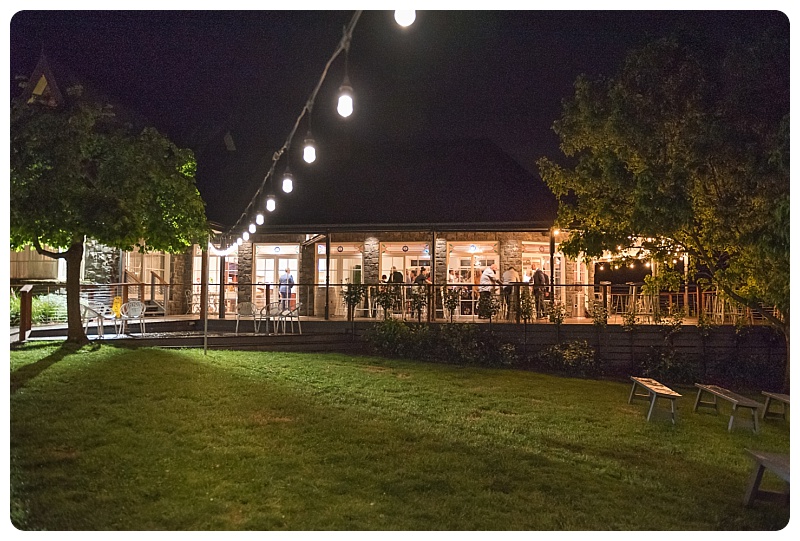 Nat and Chris – it's been an absolute pleasure to get to know you both and beautiful little Teddy. You are truly beautiful people and the most lovely, relaxed parents. Your wedding was a spectacular day and only the beginning of your wonderful love story.
Natalie and Chris' Dream Team: Ceremony & Reception: Riverstone Estate | Celebrant: Alison Saunders | Dress: Gladstone Bridal Boutique | Hair and Makeup: Lush Beauty and Magical Makeovers| Jewellery: Jeremy Fleming Jewellers | Cake: Creative Cakes | Entertainment: We are Paper Hearts