As wedding photographers, we are fascinated by the stories of how our couples first met and got together, but it's rare that we can claim to play a small part in the story…. First some background: In our previous lives, Iain was a business analyst for Liberty Financial and when he resigned to work in our photography business full time, Nick moved into Iain's position. A few months later a new accountant started work at Liberty in the next pod, although Nick certainly didn't make a great first impression on his future wife:

"The very first time I met Nick was at a morning tea in my first week of work. Everyone introduced themselves and said 'hi, how are you', but he just sat there and ate food and didn't say anything to me!"
It was at the work Christmas party a few months later that sparks eventually flew between Natalie and Nick, followed by first date drinks at The Boatbuilders Yard in South Wharf on a stinking hot January evening. When Natalie commented on her "behind the knees sweats", Nick decided on the spot that this girl was worth breaking his two dating rules: never date an accountant and never date someone from work!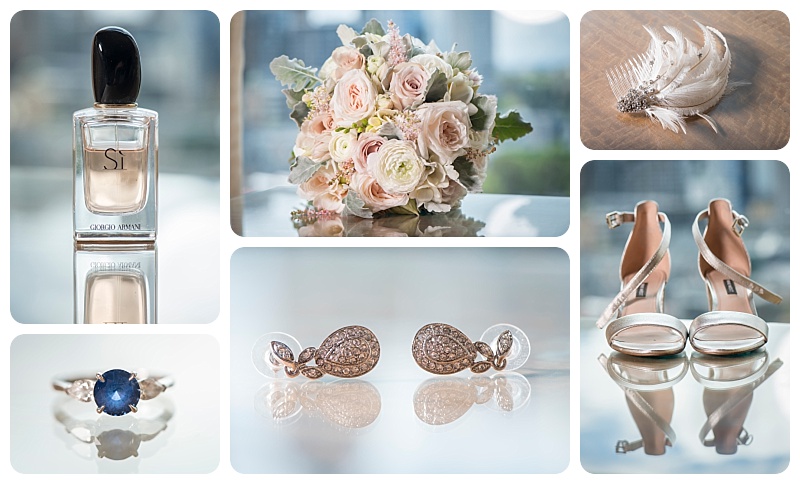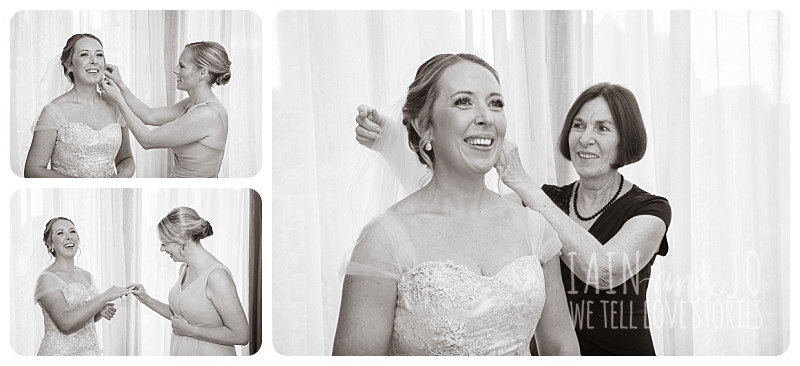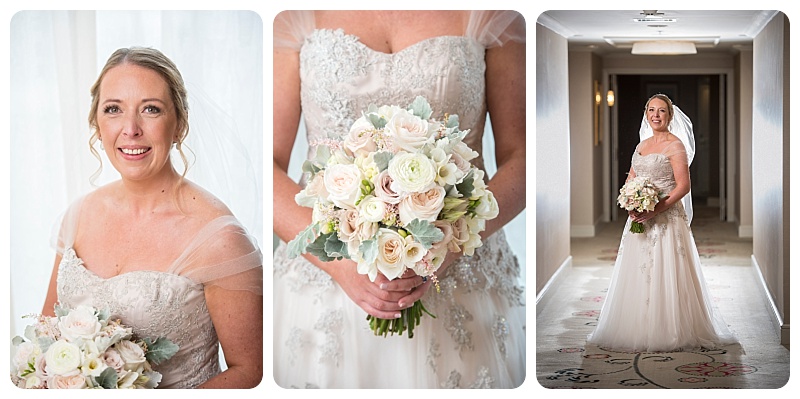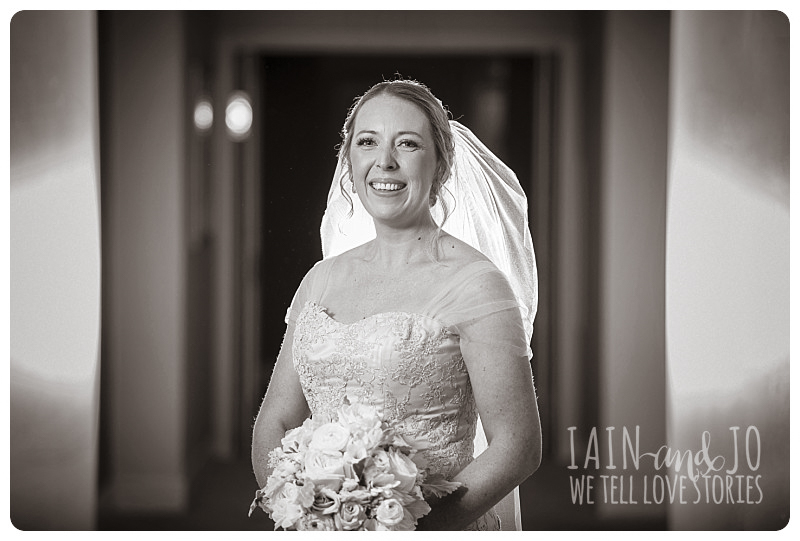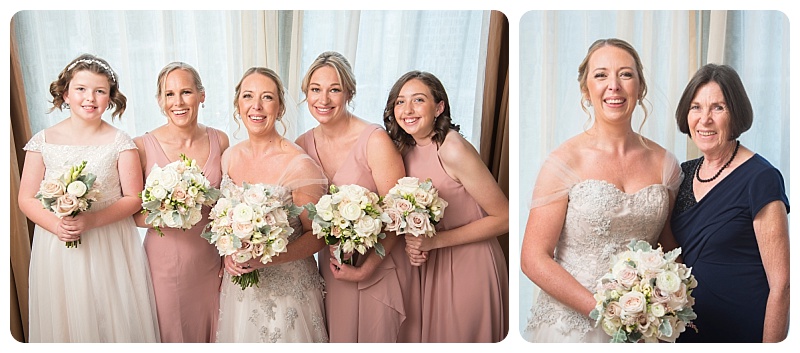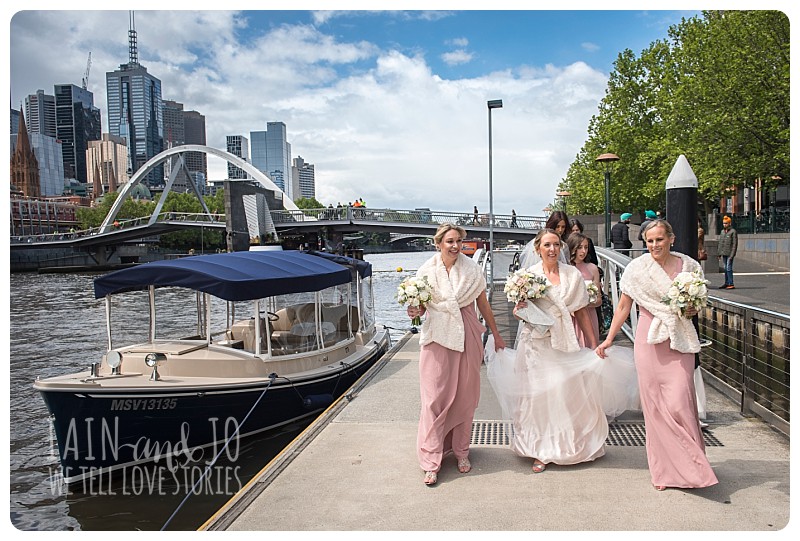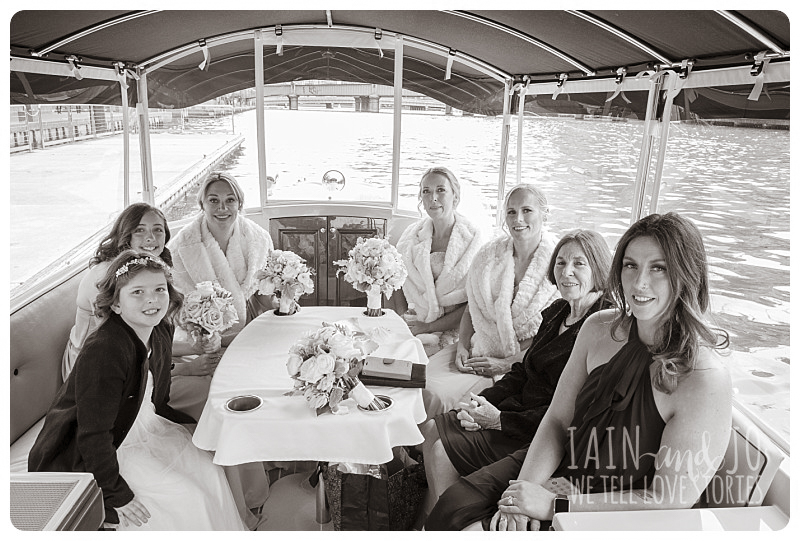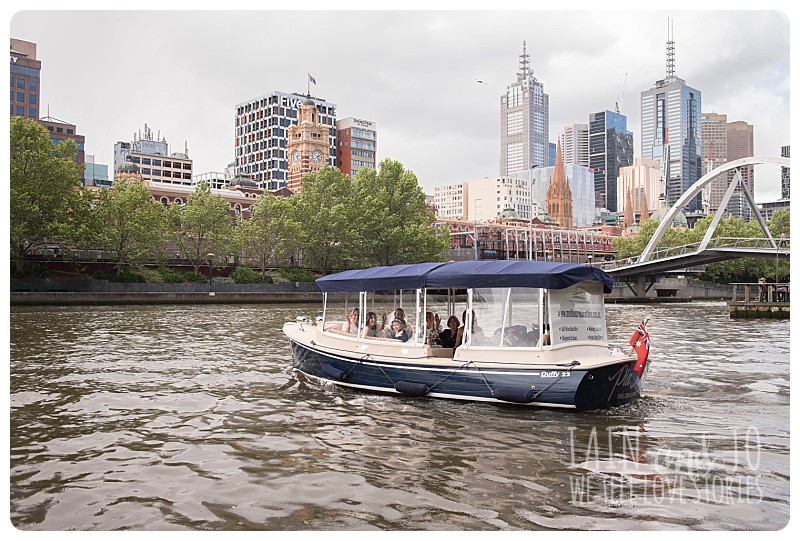 Nick says they are opposites in many ways, "she is far more personable than I am", but that's the thing he loves the most. They also have a similar sense of humour and Natalie has encouraged Nick to share her love of overseas travel. From their first trip together to Bali where Nick had no idea how to snorkel, the pair have passport stamps from US, Japan, South Korea and New Zealand, and now Sri Lanka and Maldives are next on the list. Nick has come a long way, considering Natalie was shocked to discover he didn't even own a passport when they first met and she had already been to 60 countries!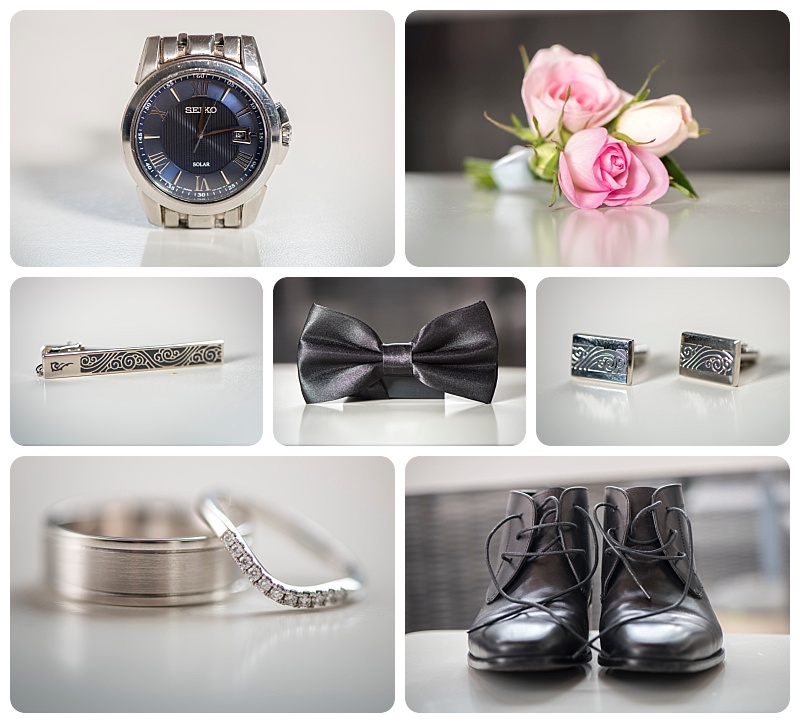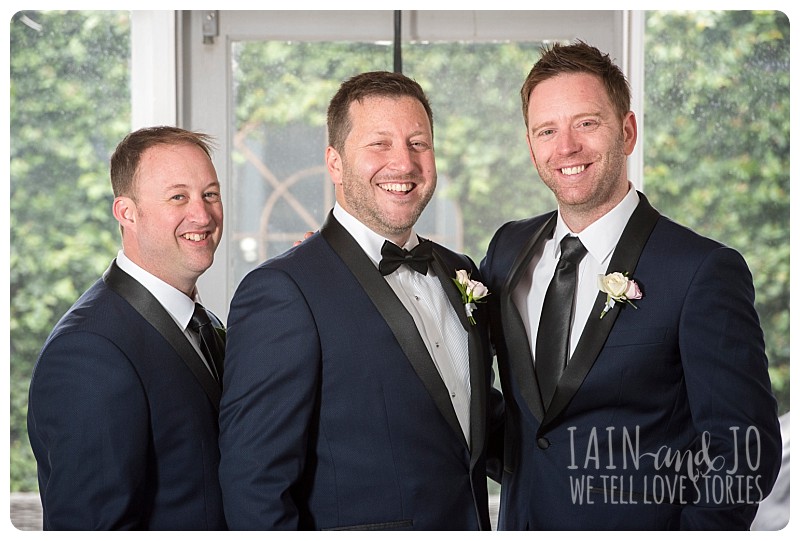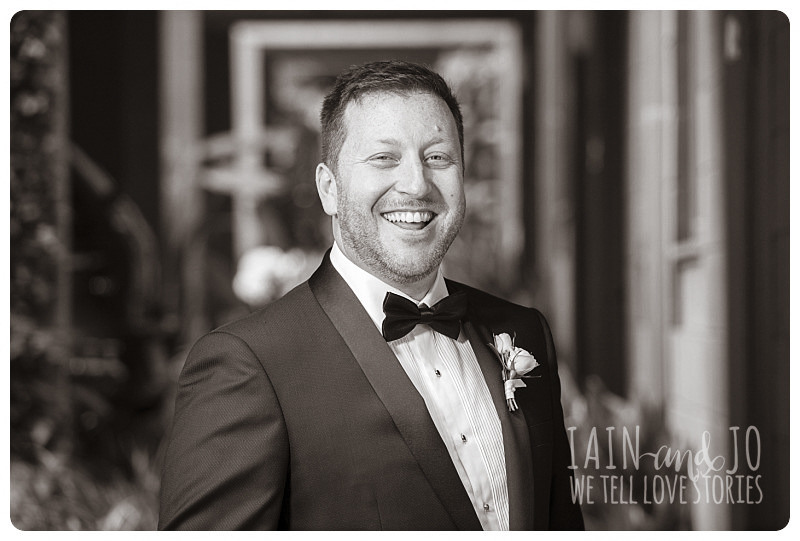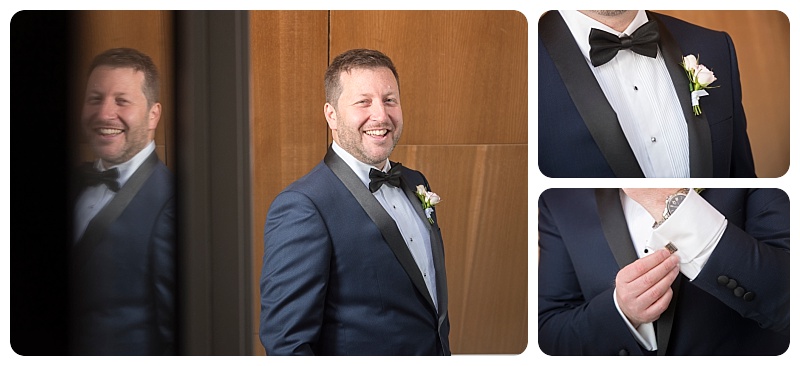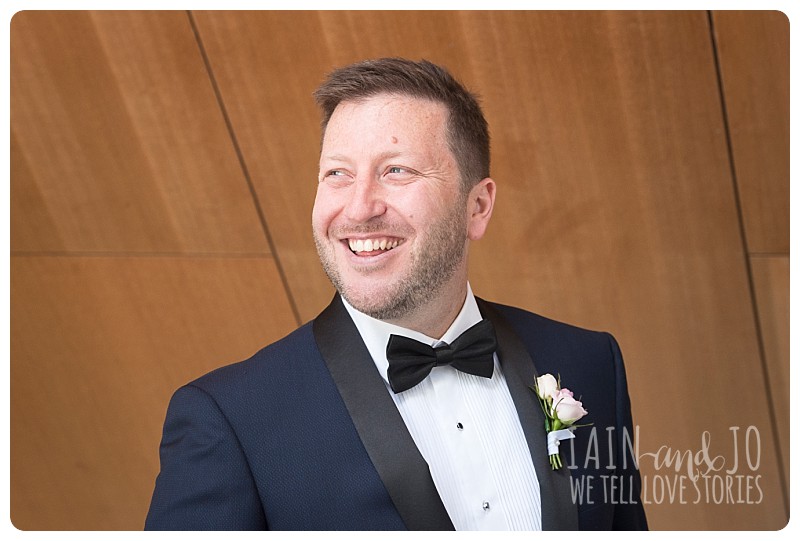 They might have travelled the world and been to many exotic places in the nearly seven years they have been together, but when it came to the proposal, Nick decided simple was the best for this laid-back pair. In Tasmania visiting a friend for the weekend, Nick woke up on the Saturday morning and thought, what am I waiting for? So armed with a paua shell ring he bought at the airport as a place-holder ring, Nick popped the question once he got home.
"When I came out of the bathroom, he was just kneeling on the ground with a ring box and I just laughed for about five minutes. He didn't even really say anything. I just said yes and then I looked at the ring."
Nick thought the paua shell was a good idea as a nod to Kiwi-born Natalie's heritage, not realising she absolutely hates paua shell. Needless to say, the place-holder ring didn't last long!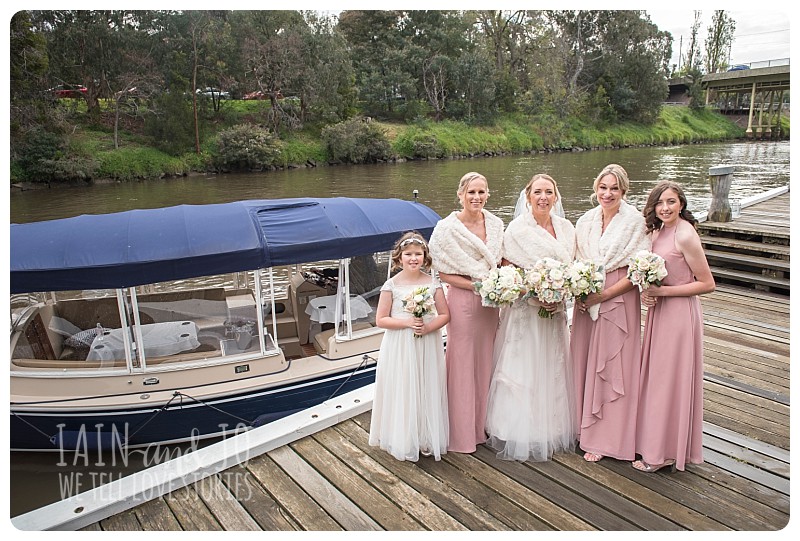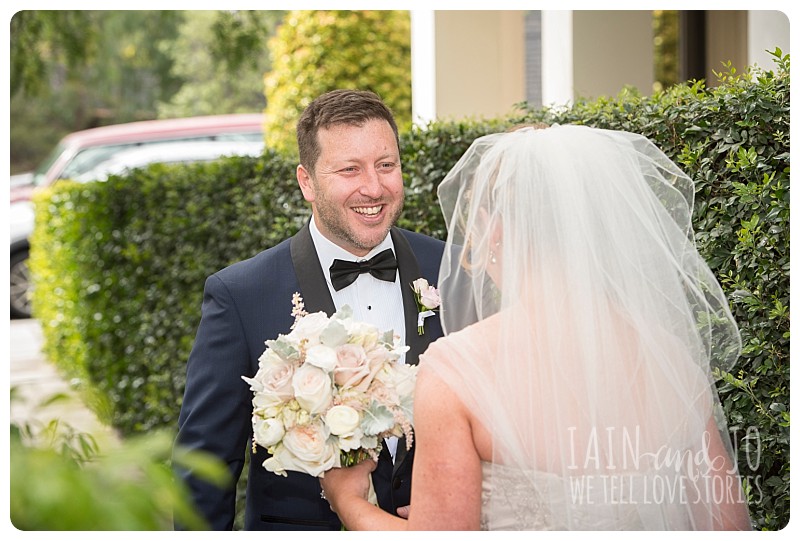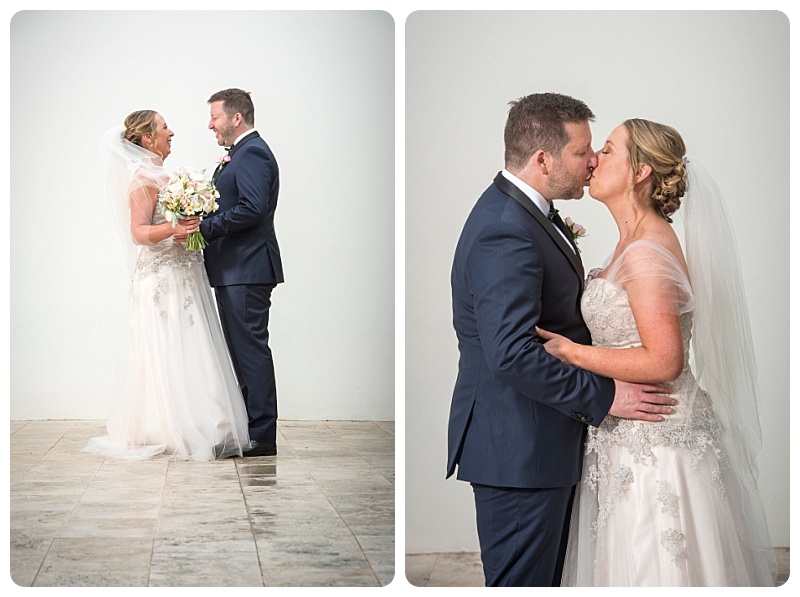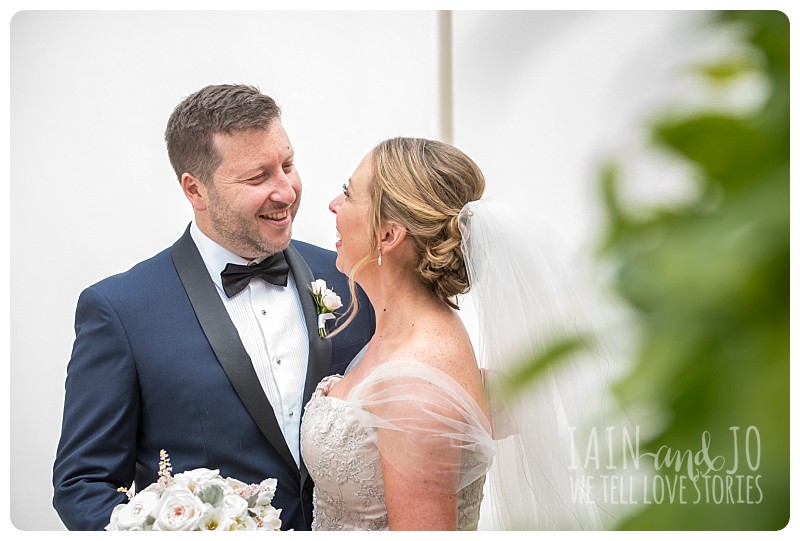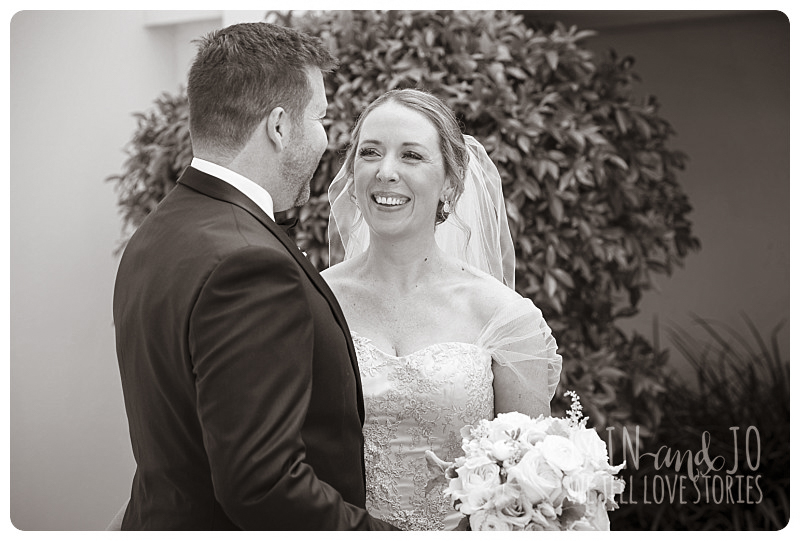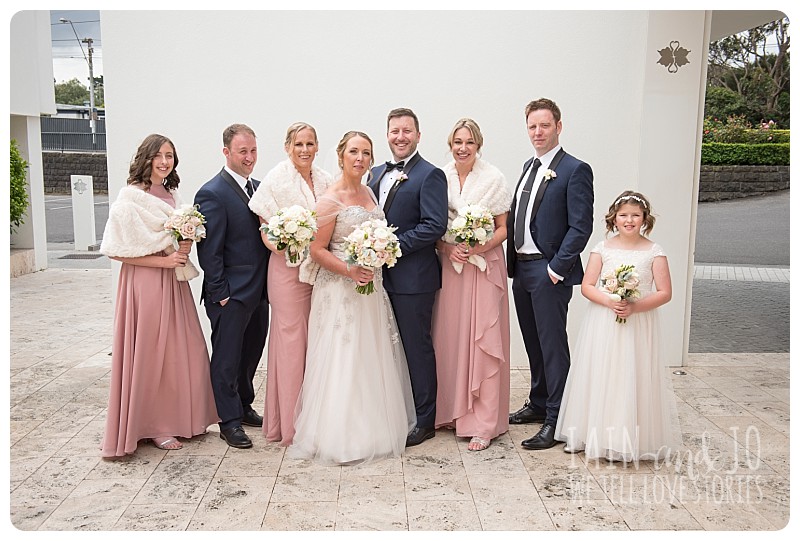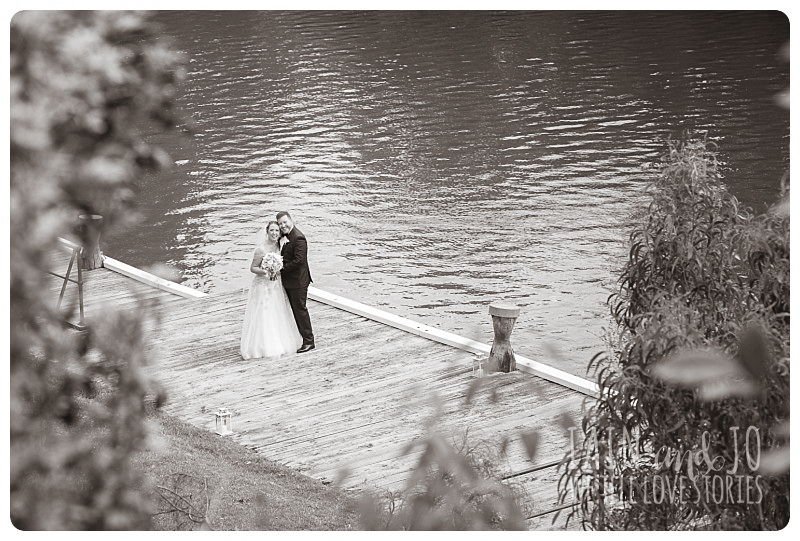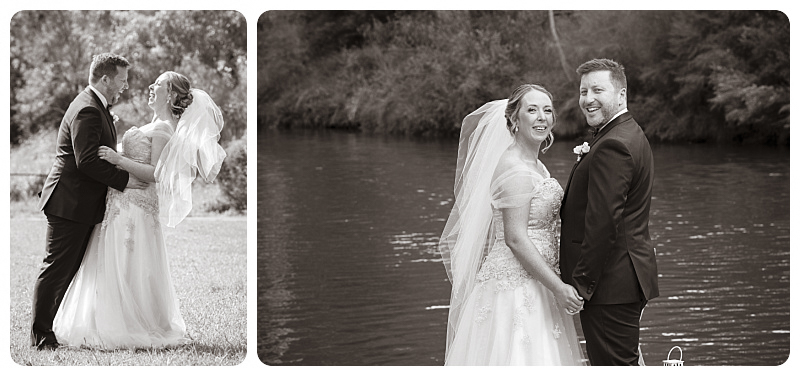 For their wedding day, Natalie and Nick chose Leonda by the Yarra to take advantage of the arrival and departure via boat, which travels direct from the Langham Hotel to Leonda. They wanted to spend as much time as possible with their family and friends, so we planned a First Look and photos before the ceremony. Grey clouds were threatening and the forecast didn't look good, so we didn't stray too far from the building but were lucky to stay dry.
Unfortunately the heavens opened just in time for the courtyard ceremony, so a last minute decision was made to move everyone inside for the formalities and it was all hands on deck to set up the lovely indoor space.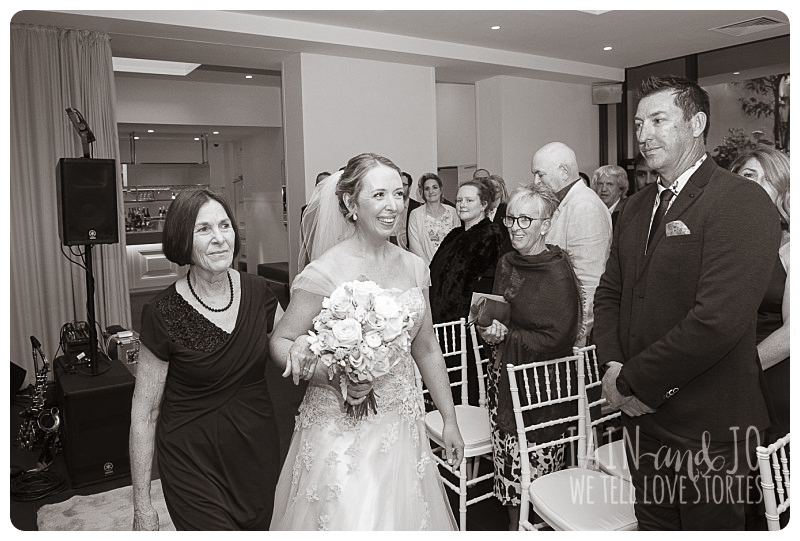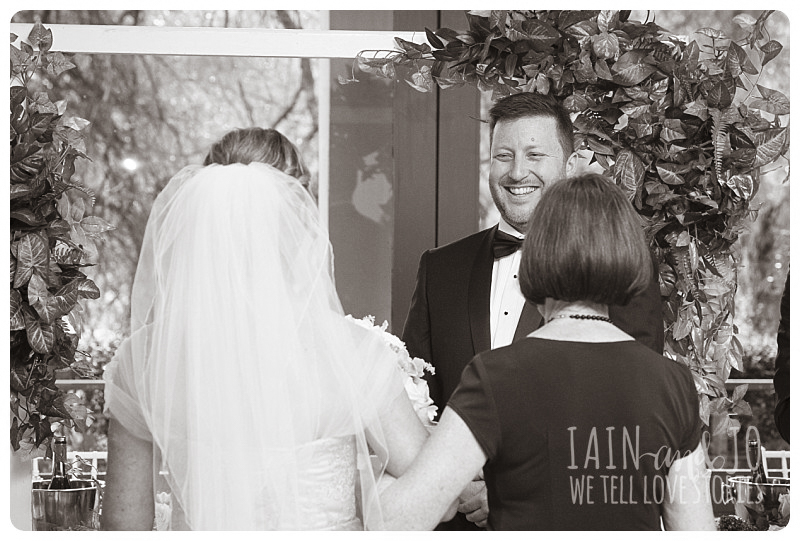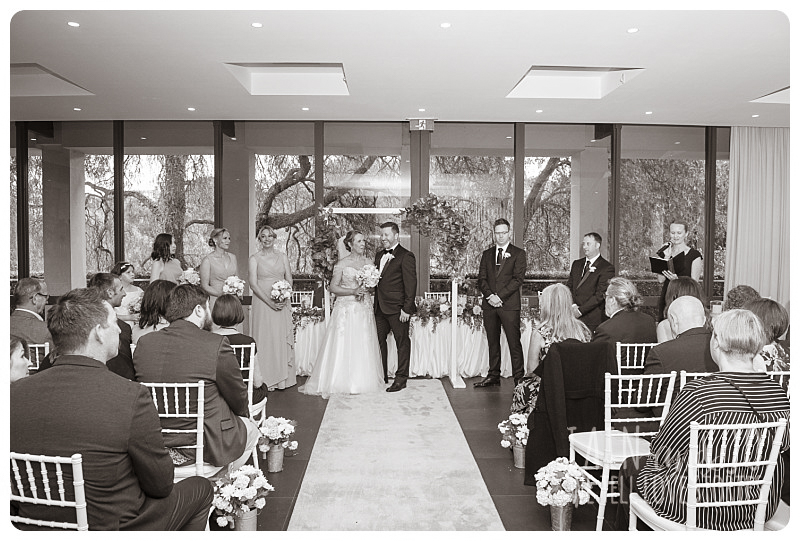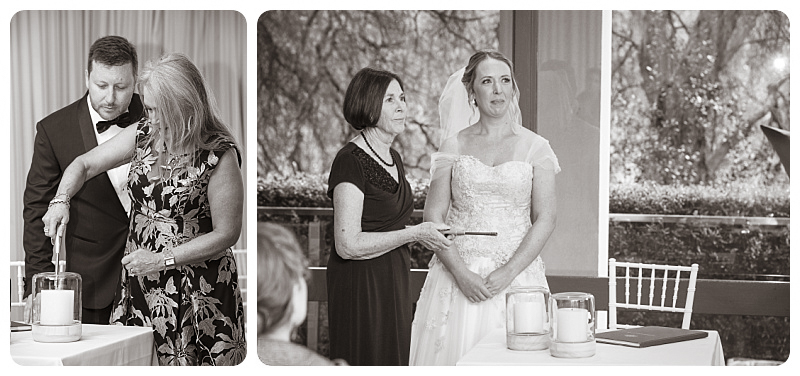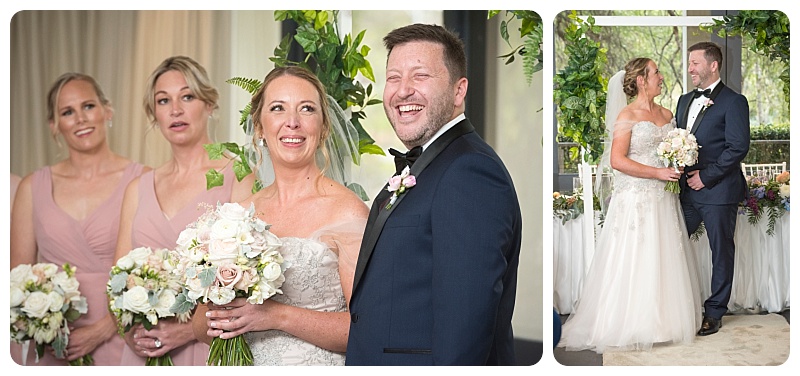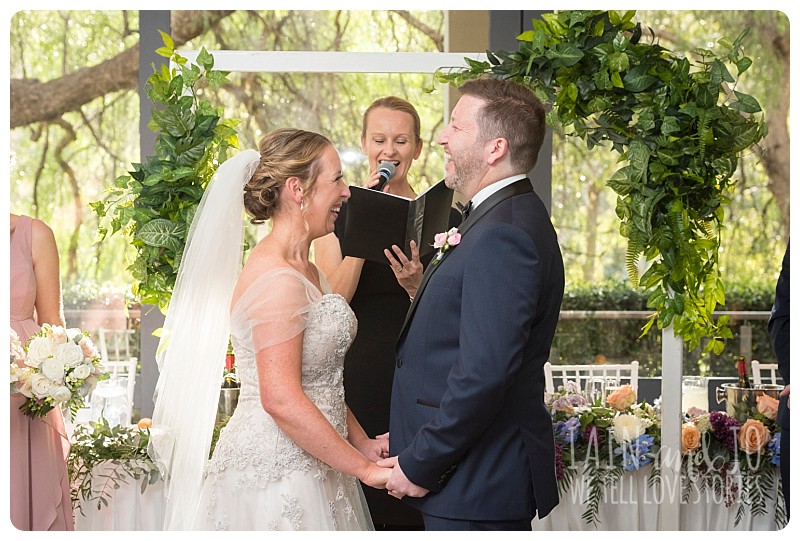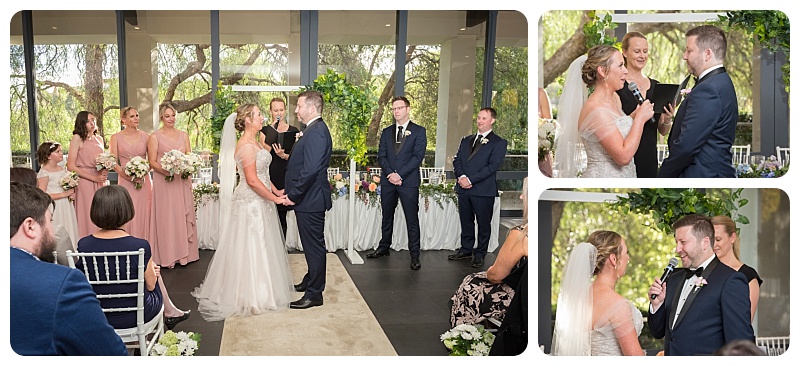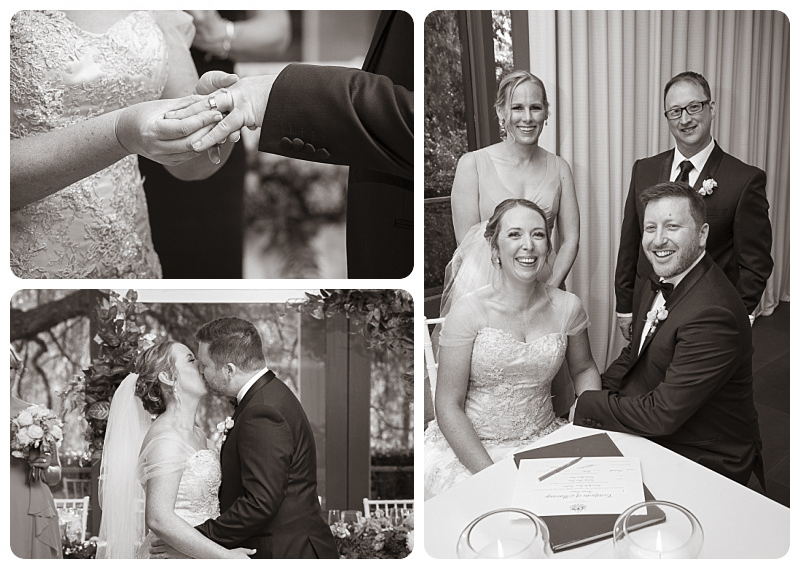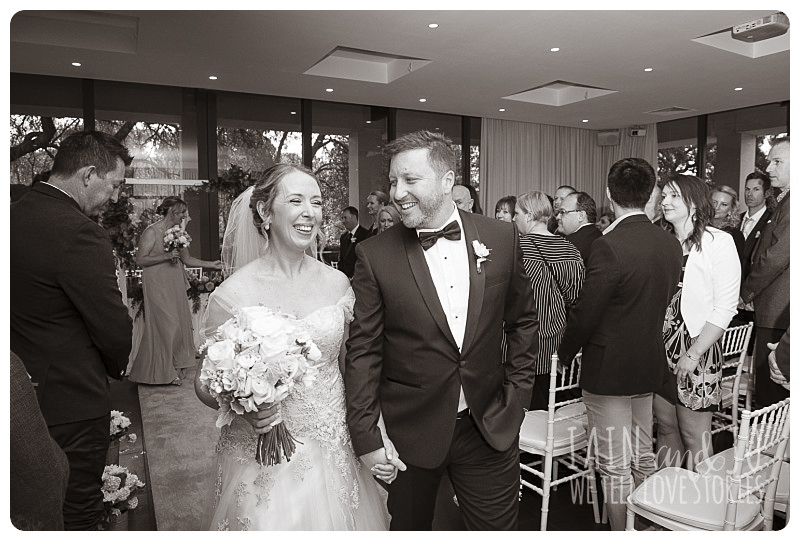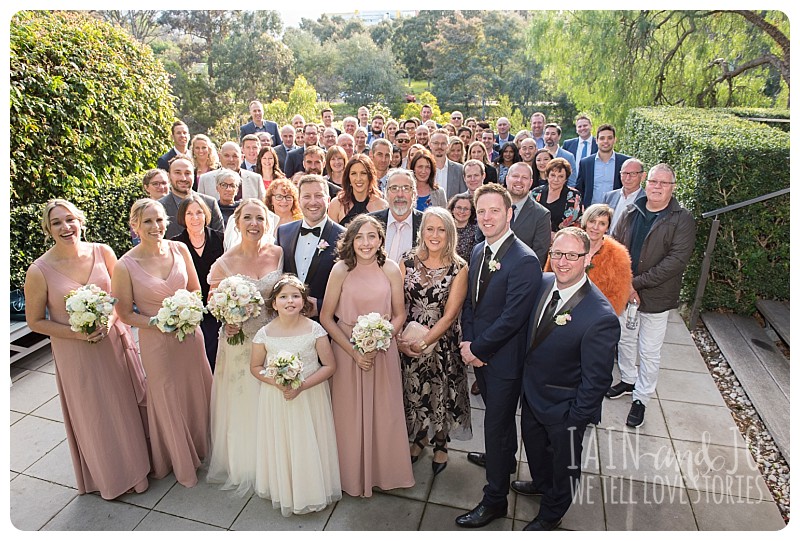 It was a beautiful ceremony by celebrant Monique Duggan but the highlight was Natalie and Nick's personalised vows:

"I never opened myself this way, life is ours, we live it our way. All these words I don't just say, and nothing else matters. Trust I seek and I find in you, every day for us something new. Open mind for a different view, and nothing else matters."
It wasn't until Nick broke into song for the last line when many guests (including me!) realised why the rhyming words sounded so familiar… we've never heard heavy metal band Metallica quoted at a wedding before!
Once the formalities were over, guests enjoyed canapes in the courtyard while the room was transformed once again for the fun and casual reception. There was dancing, delicious food, heartfelt speeches and some more dancing… before Natalie and Nick made a spectacular exit to cruise back to the Langham Hotel.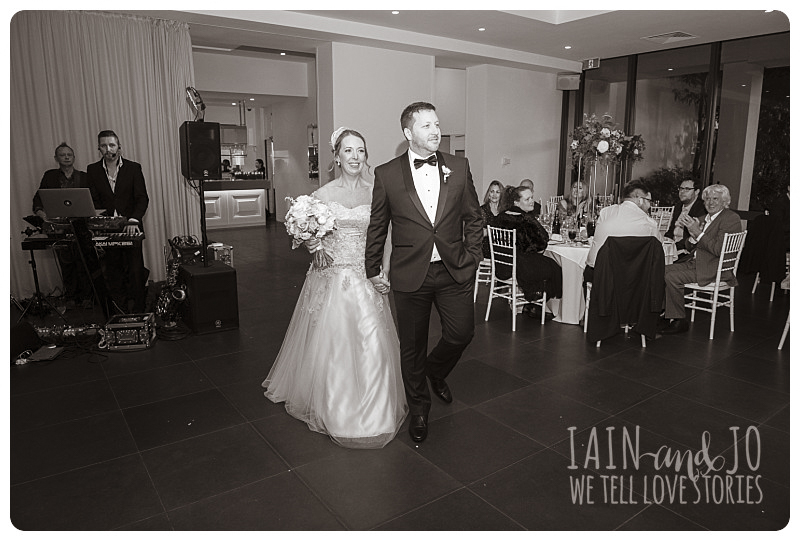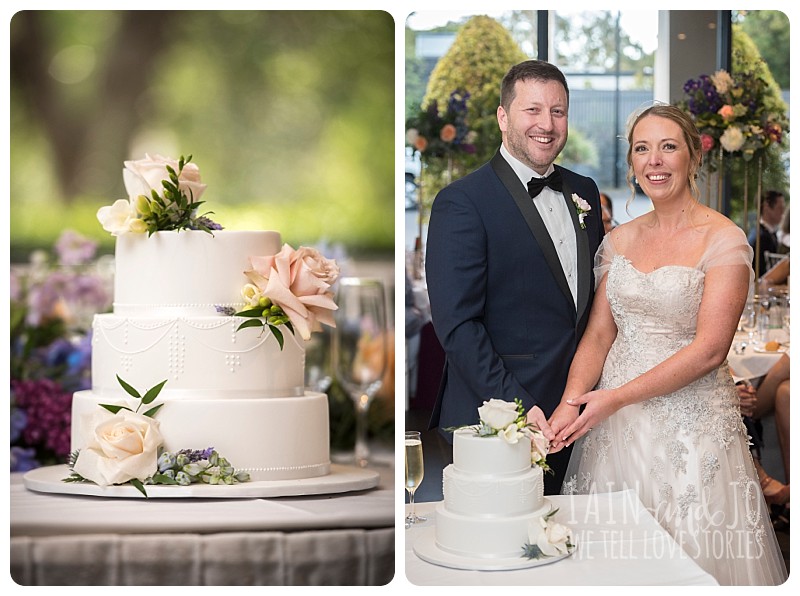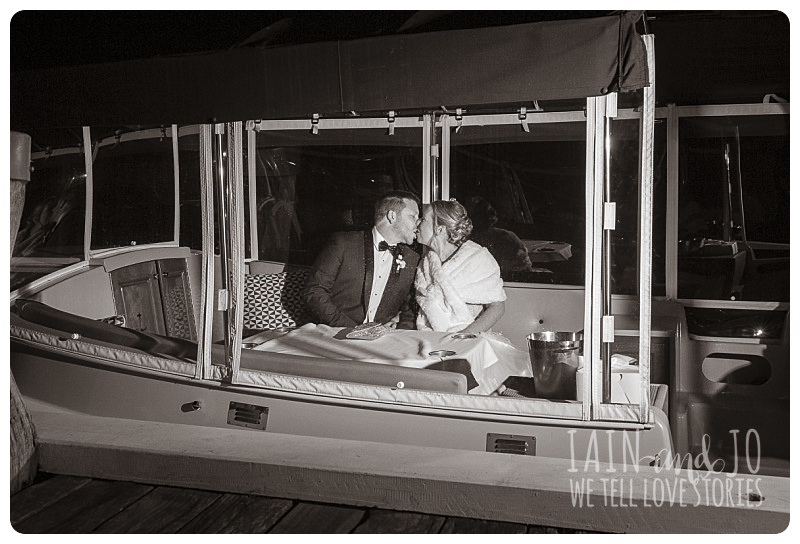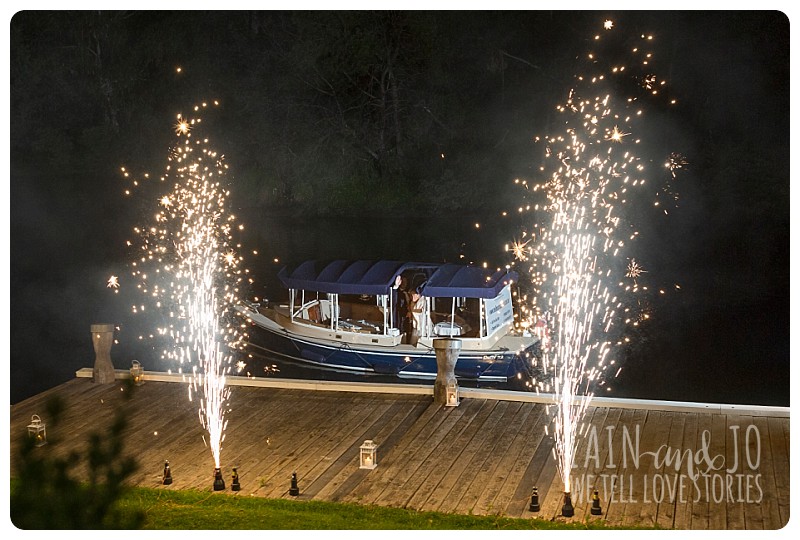 Nat and Nick – we have loved getting to know you guys and photographing your engagement session and wedding has been a real joy. We wish you a lifetime of happiness together full of wonderful overseas adventures to all corners of the world.

Natalie and Nick's Dream Team: Ceremony and reception: Leonda by the Yarra | Celebrant: Monique Duggan | Flowers: Classic Bouquets | Hair and makeup: Magical Makeovers | Cake: Ab Fab Cakes | Entertainment: Baker Boys Band | Fireworks: Airwize