Rhea and David's wedding has been a long time coming and not just because it's been a full 10 years since they first met during a Contiki tour of the US. Back then Rhea was living in Melbourne but David had moved to Darwin for work, so they embarked on a long distance relationship for the first couple of years.
"I remember noting her smile on that very first day … she was just really bubbly, fun and friendly."
In the decade since they returned to Australian shores as a couple, there have been more than a few road bumps but their relationship has always been strong, especially in supporting each other to complete four university degrees between them.
"I never take for granted the time we spend together, even just doing the everyday things."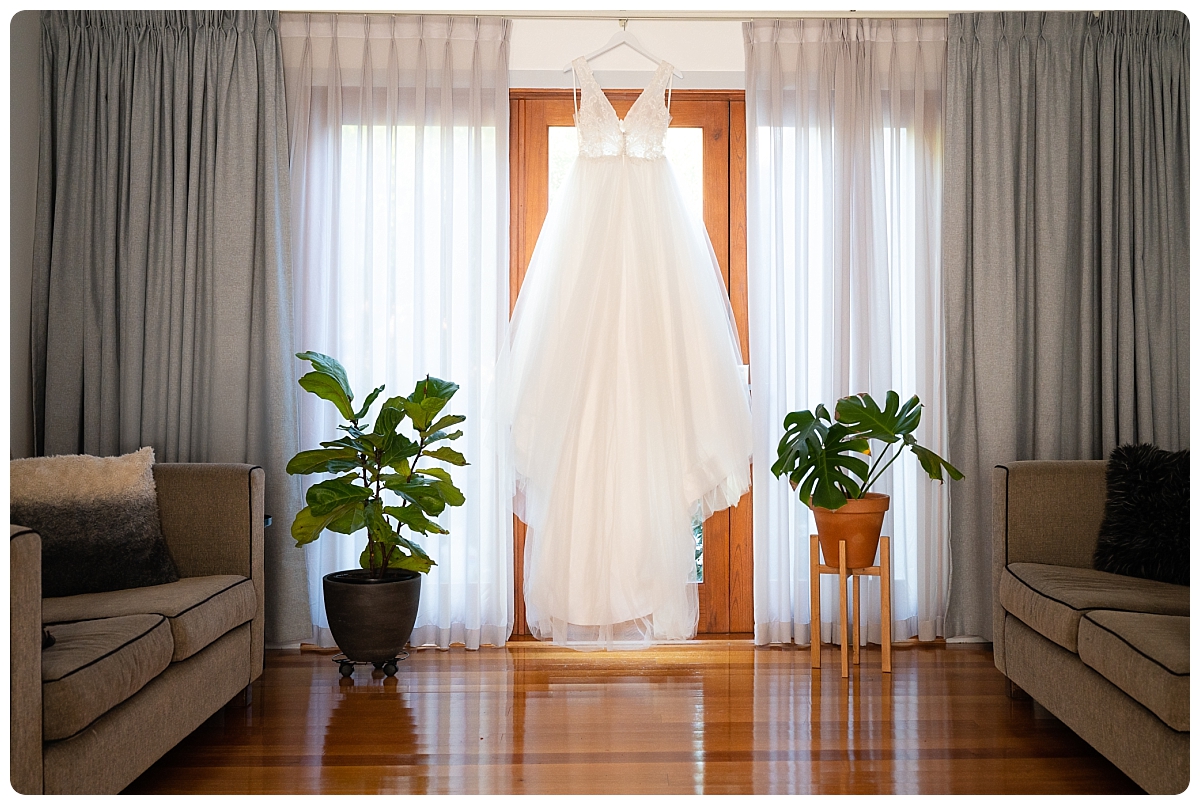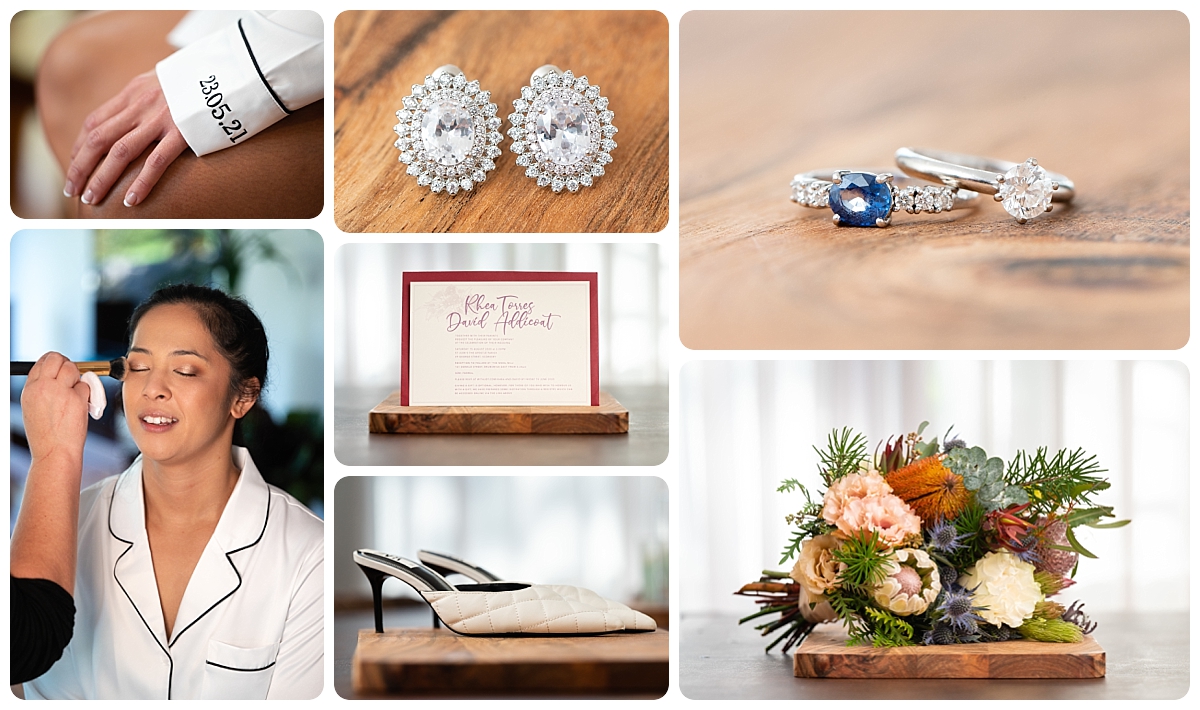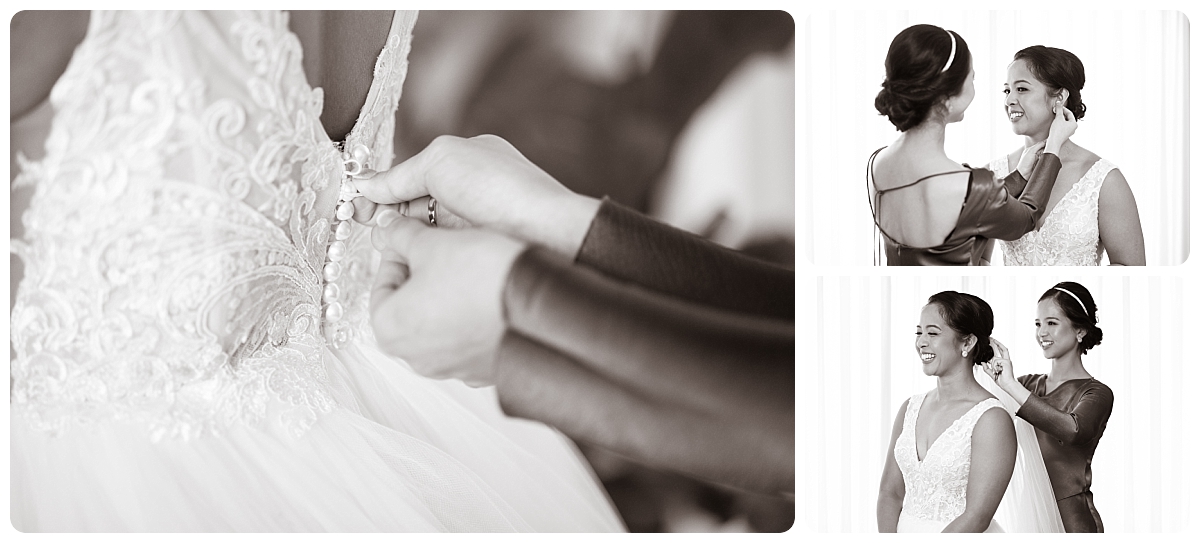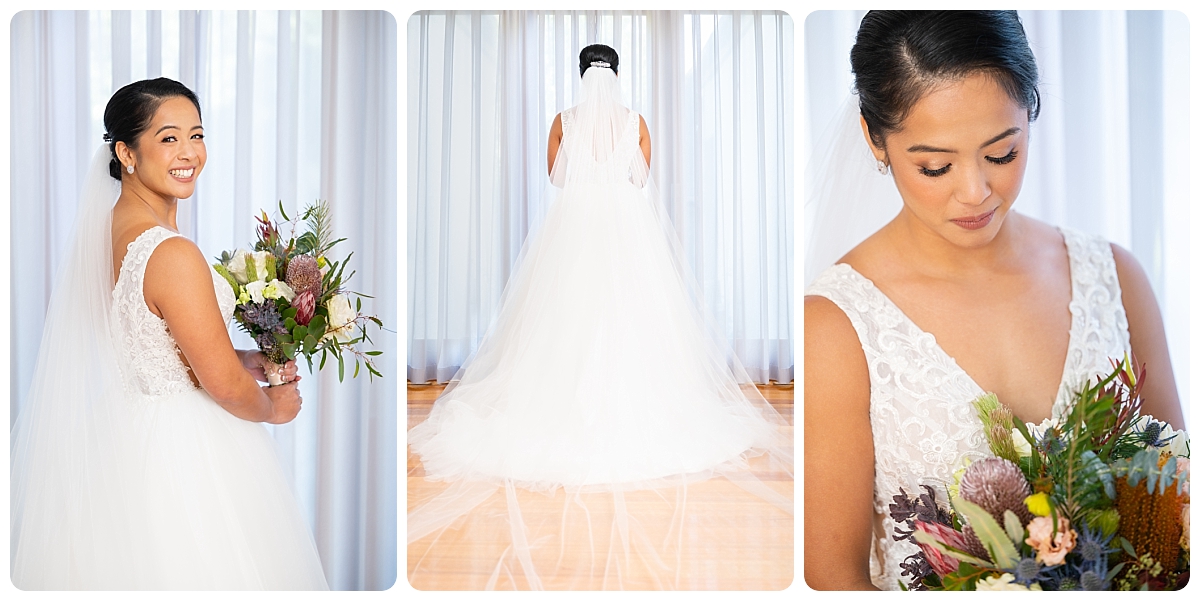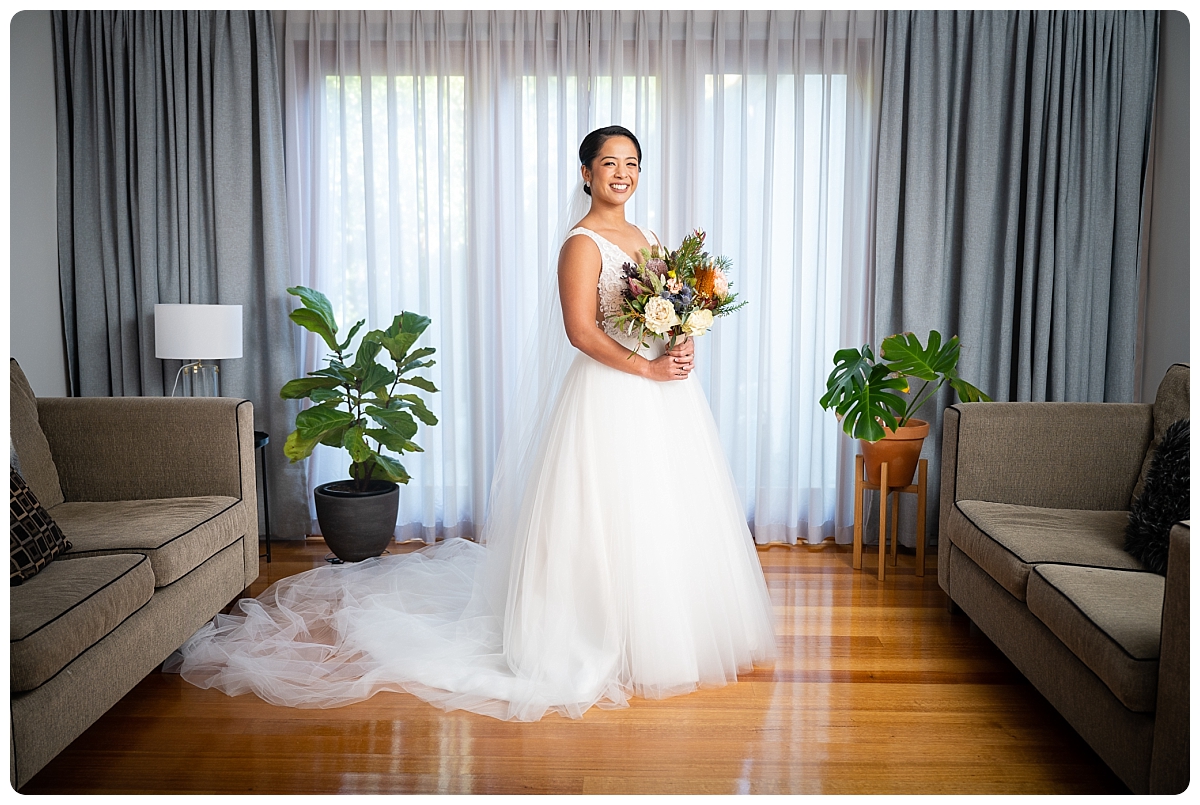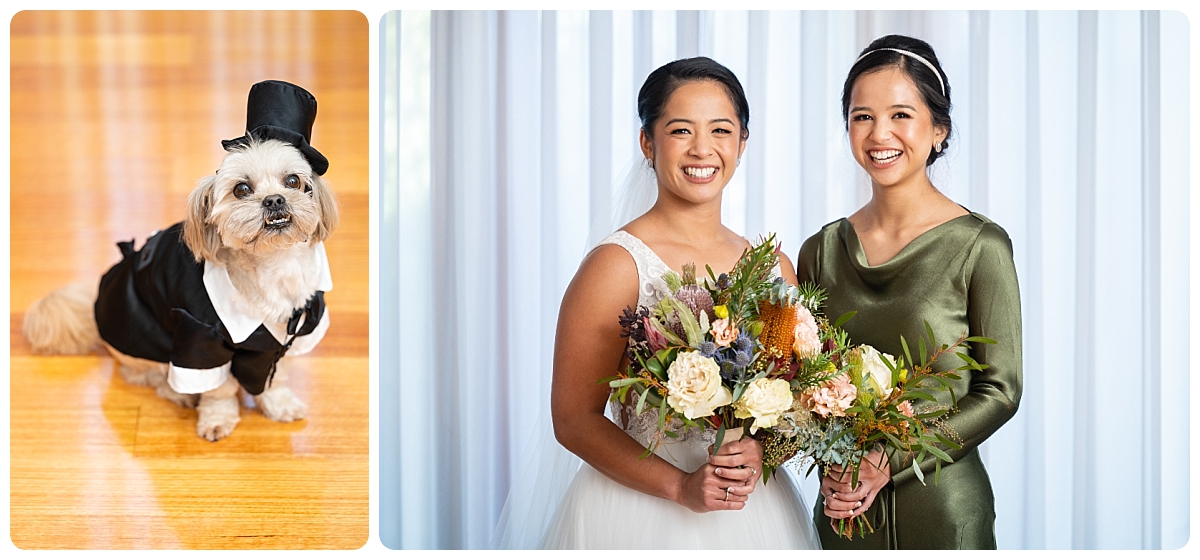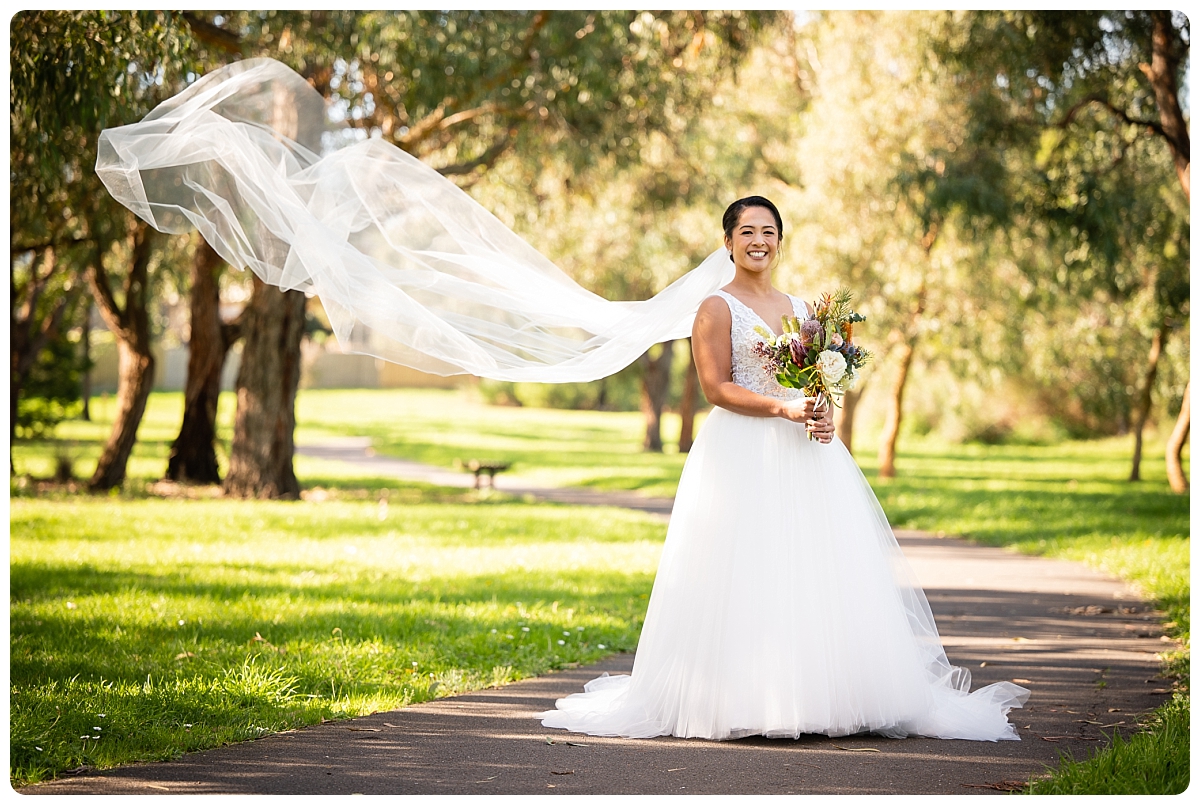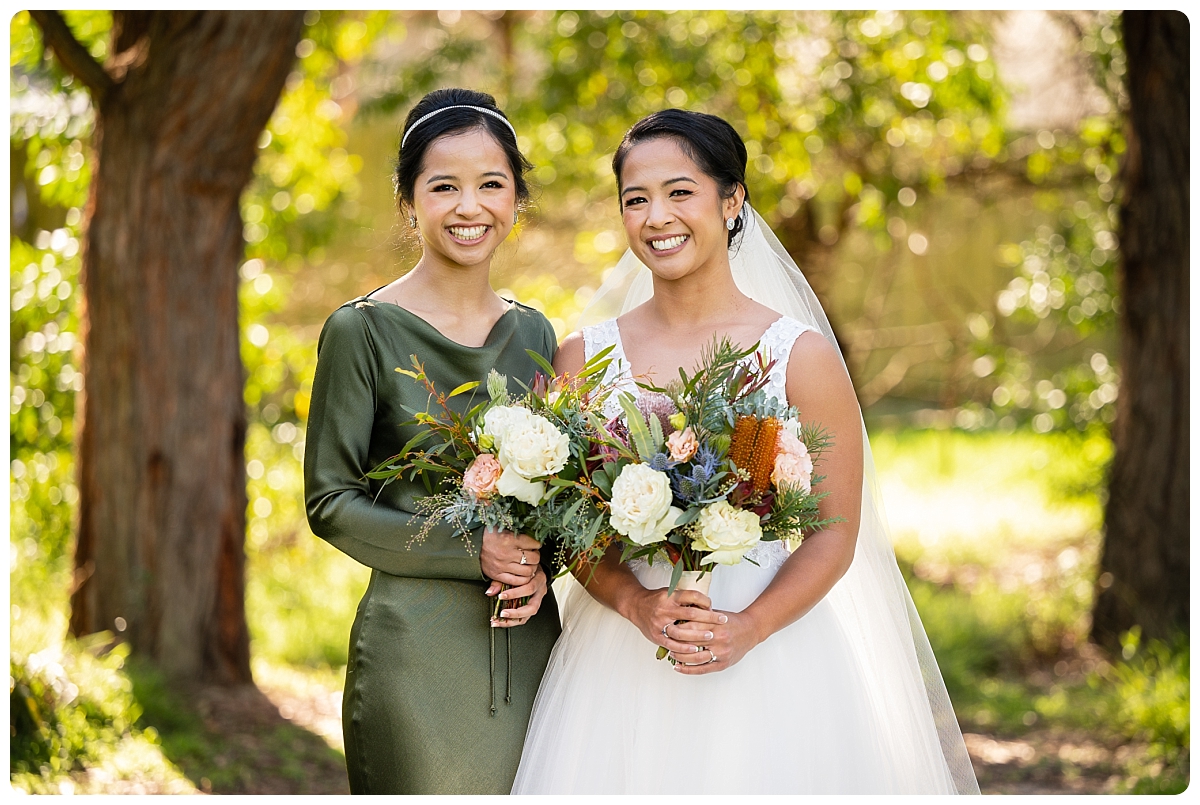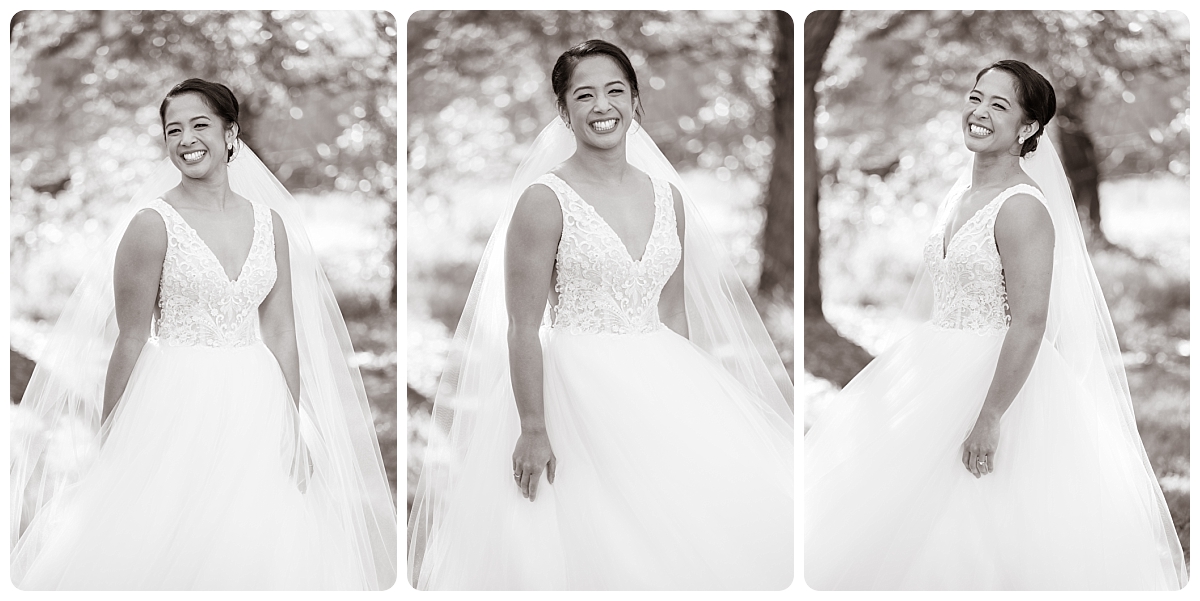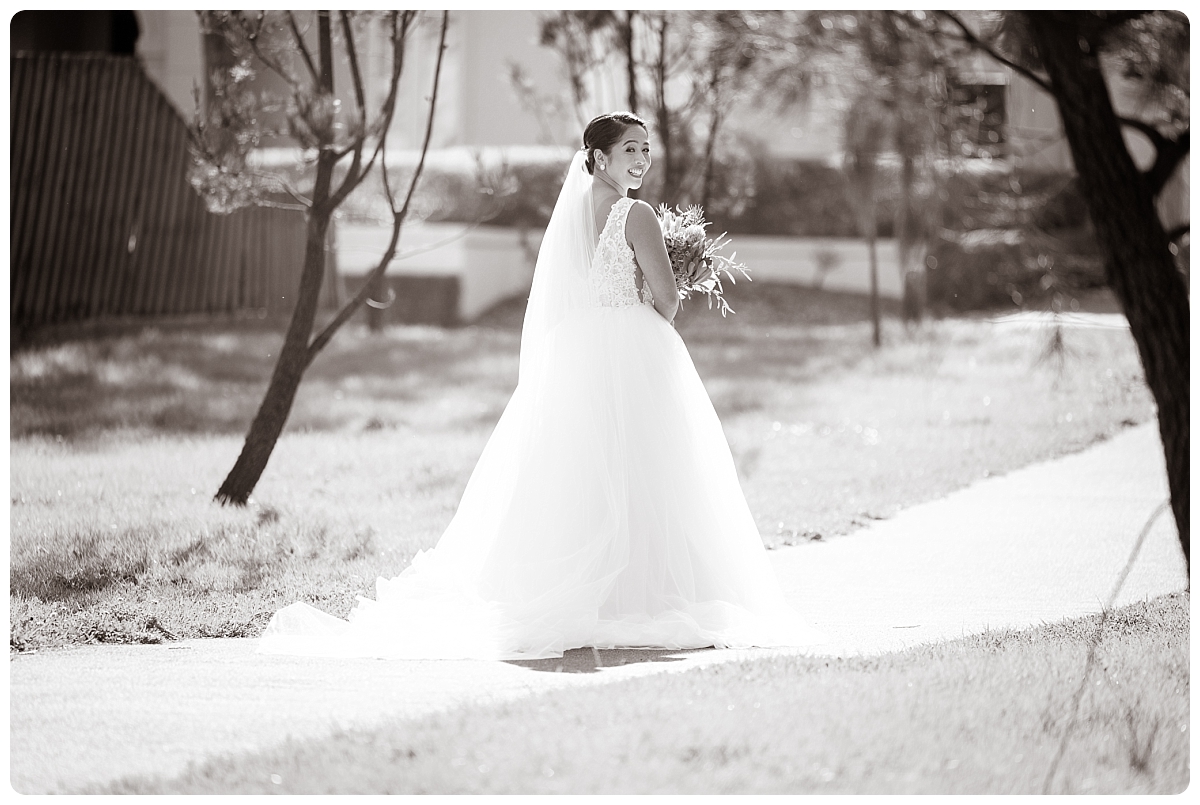 It's been more than three years since David proposed to a stunned Rhea during a surprise picnic in Fitzroy Gardens one day. They waited until they had finished their studies before planning the wedding, but then there was the small matter of Covid-19, which threw their nuptial plans into disarray.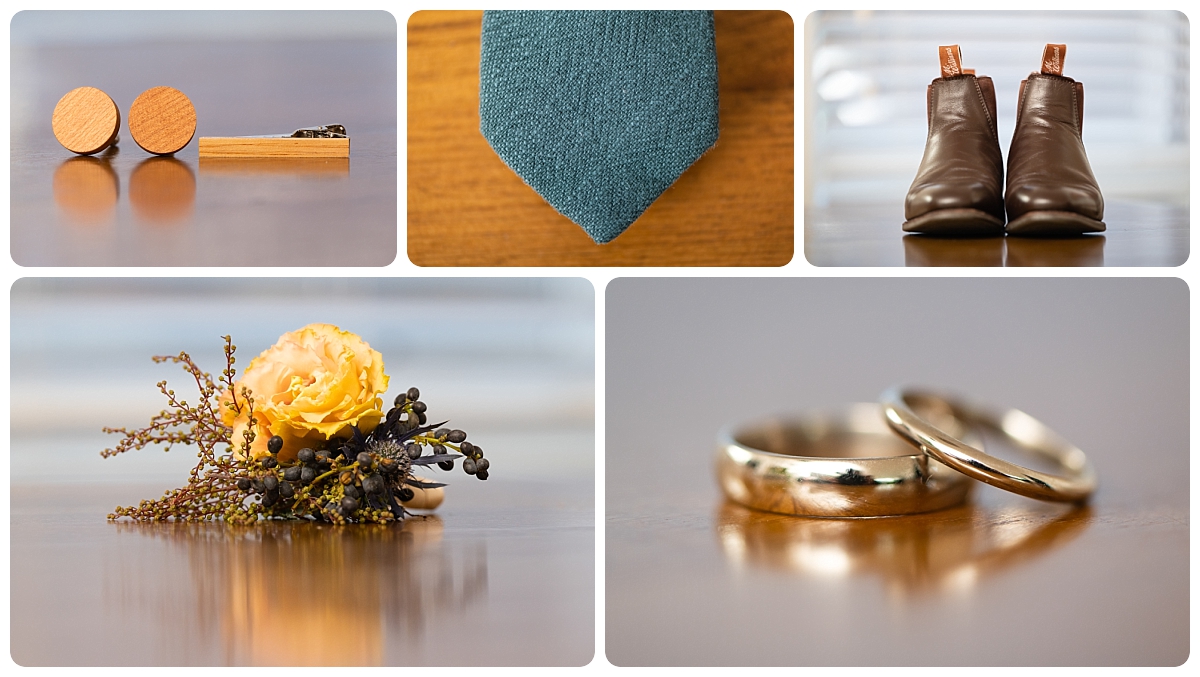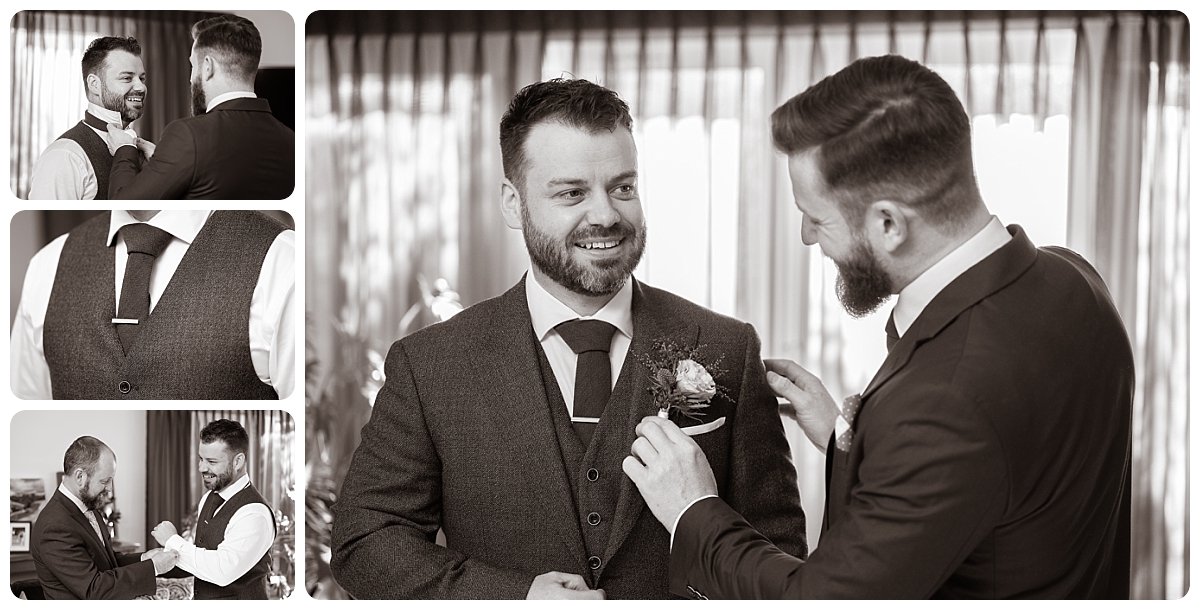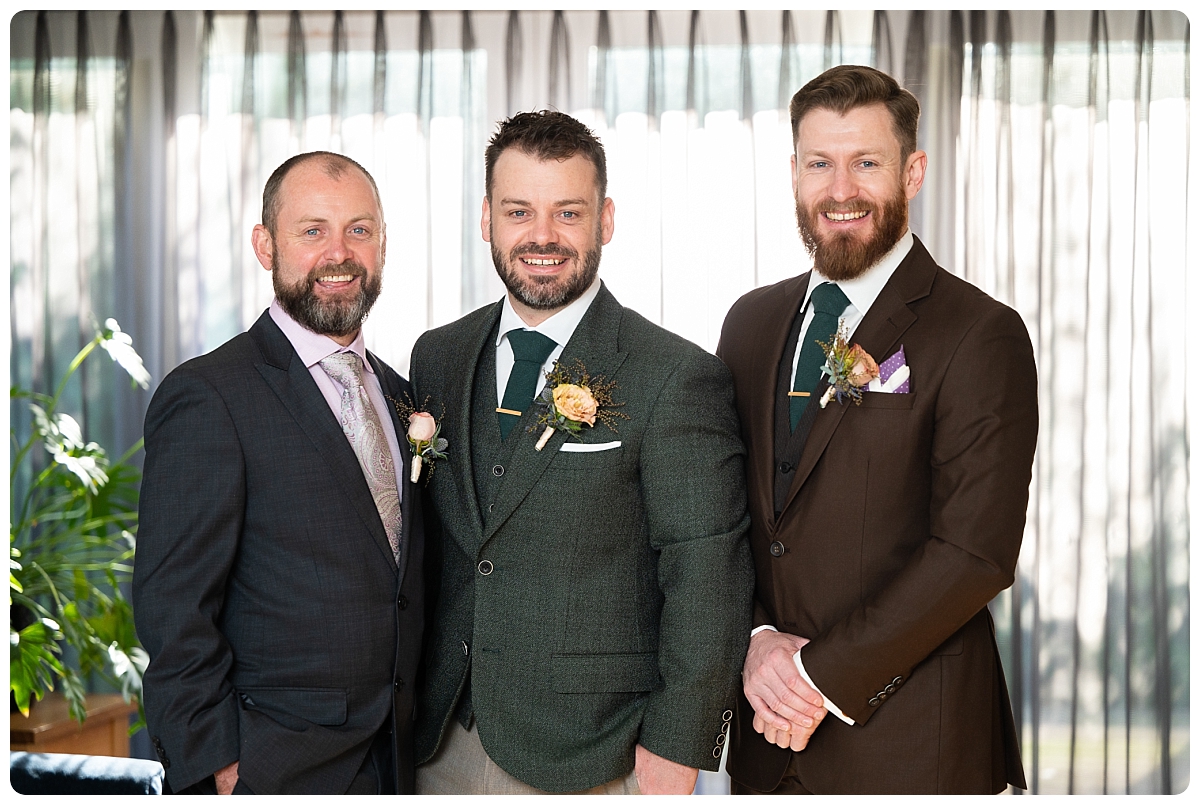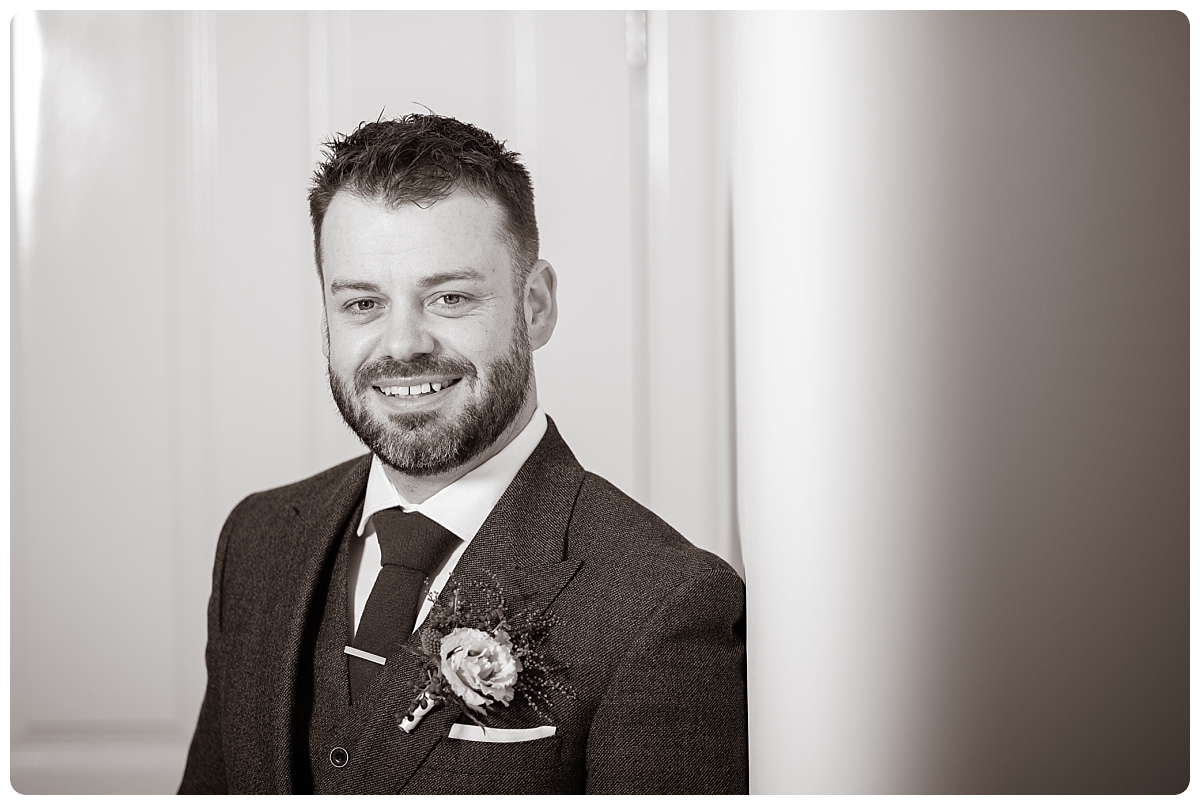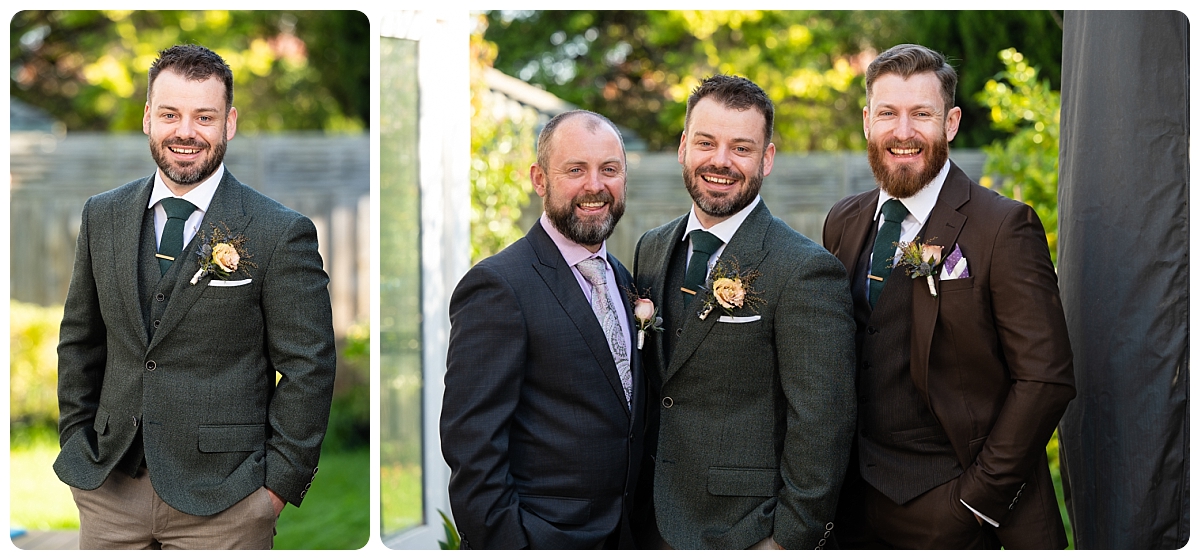 After three wedding dates, the normally very calm Rhea spent the entire week in the lead up to last Sunday's wedding fearing another snap lock down. But they made it! And just in time, it turned out, with Rhea's nightmare coming true just four days later. And so, in front of their very, very happy family and friends (minus one best man who was unfortunately stuck in London) made their decade-long love official.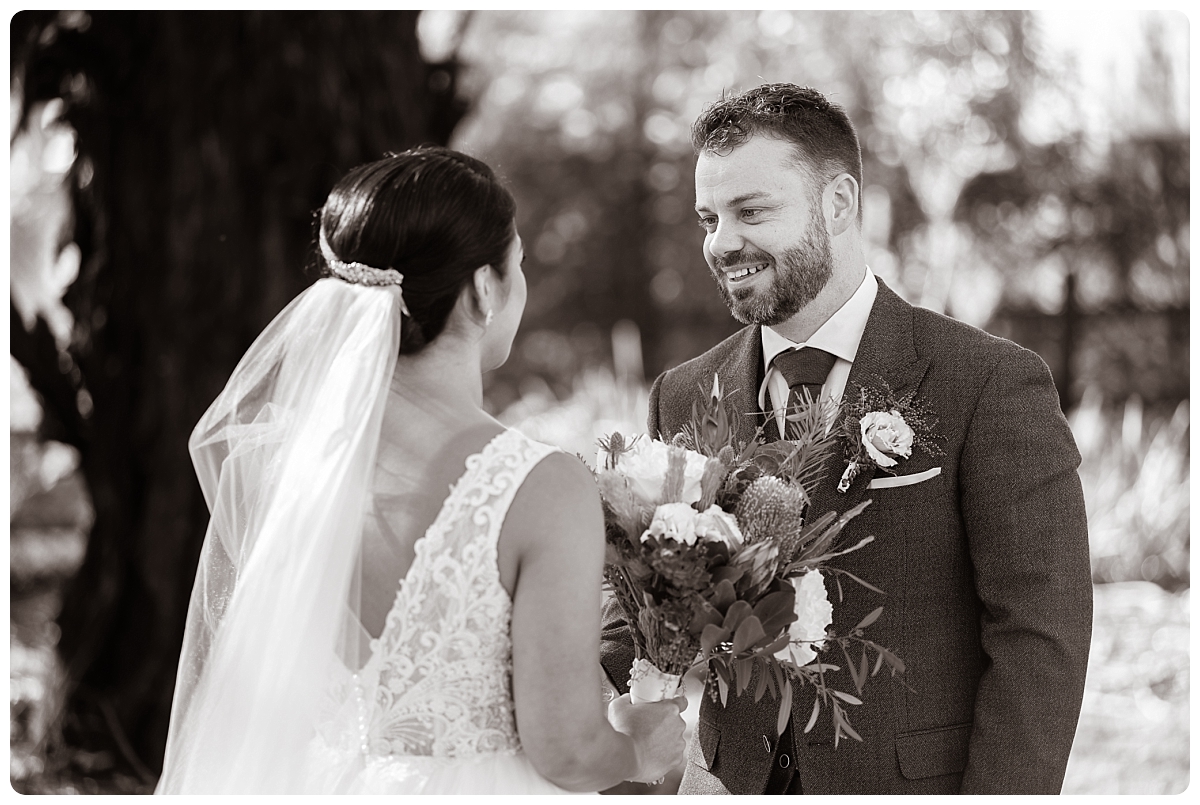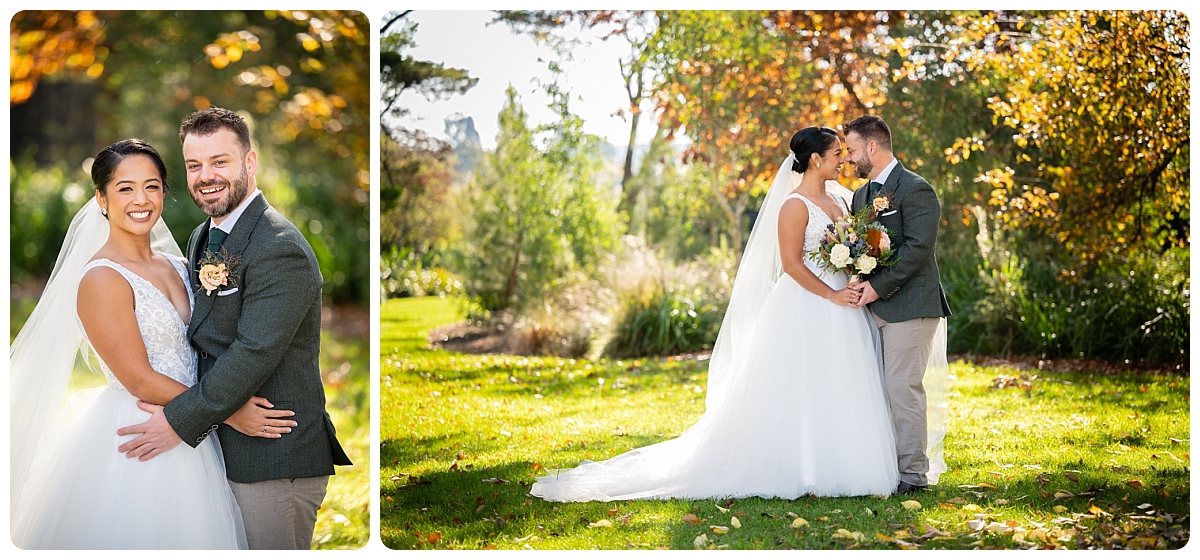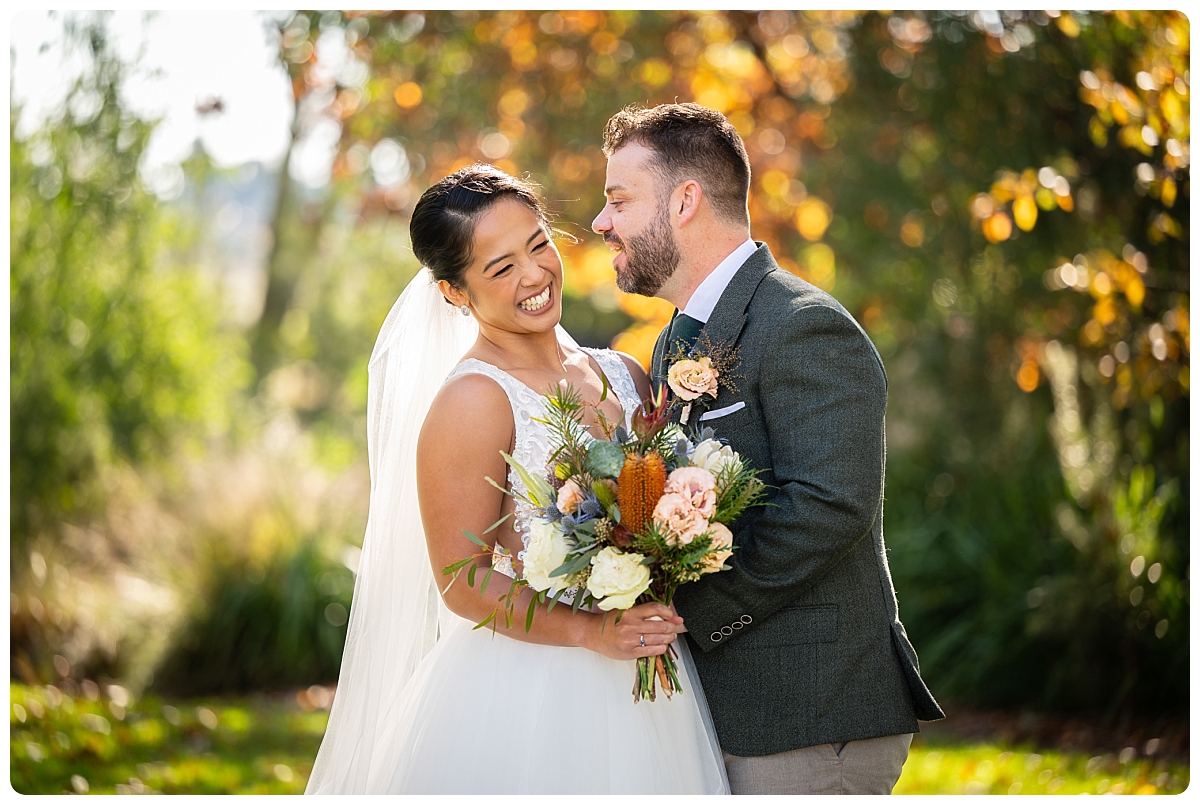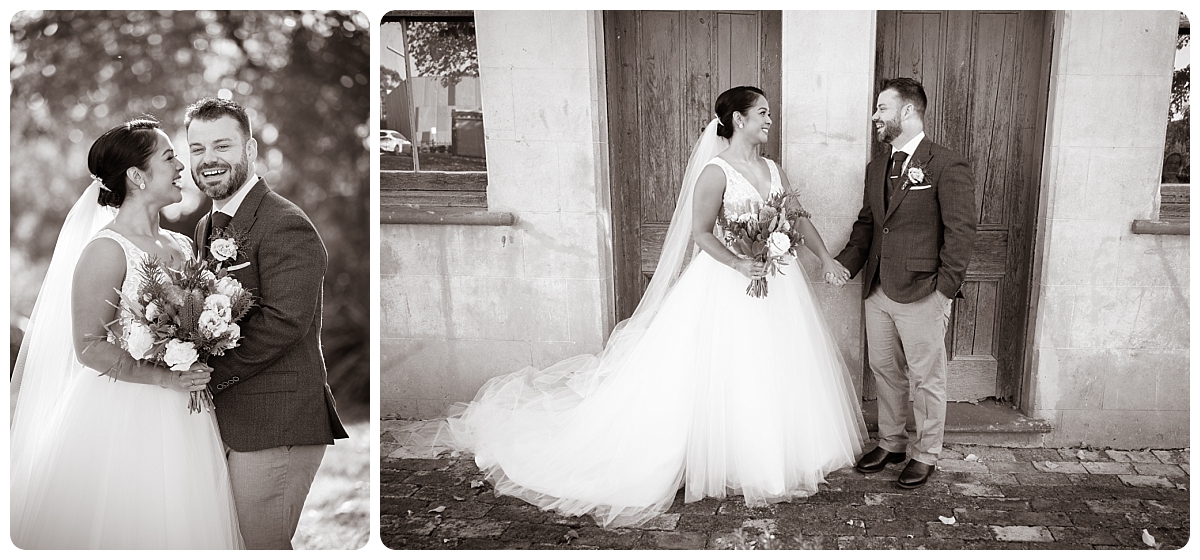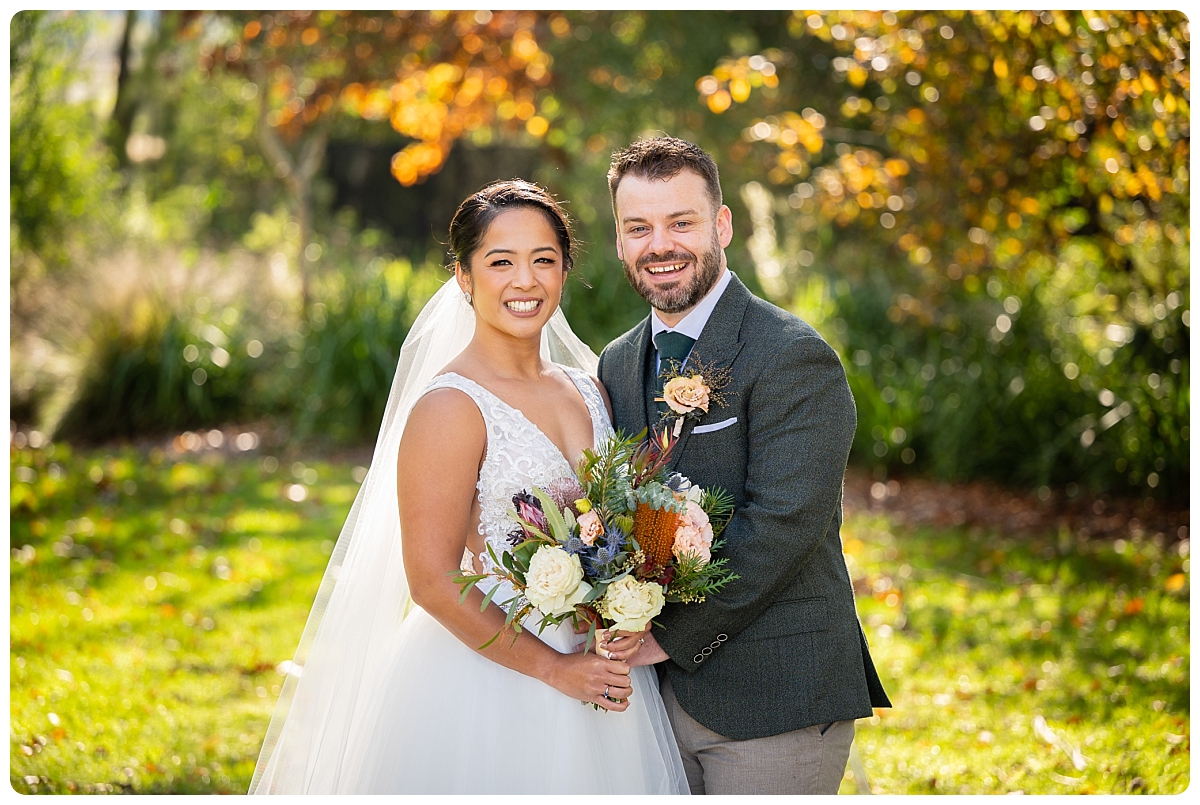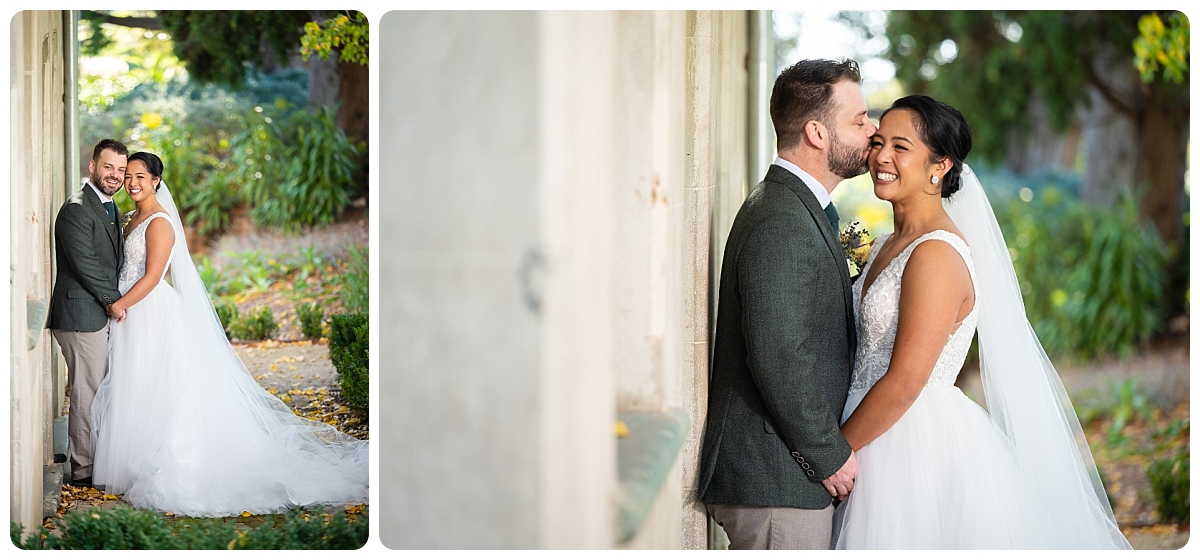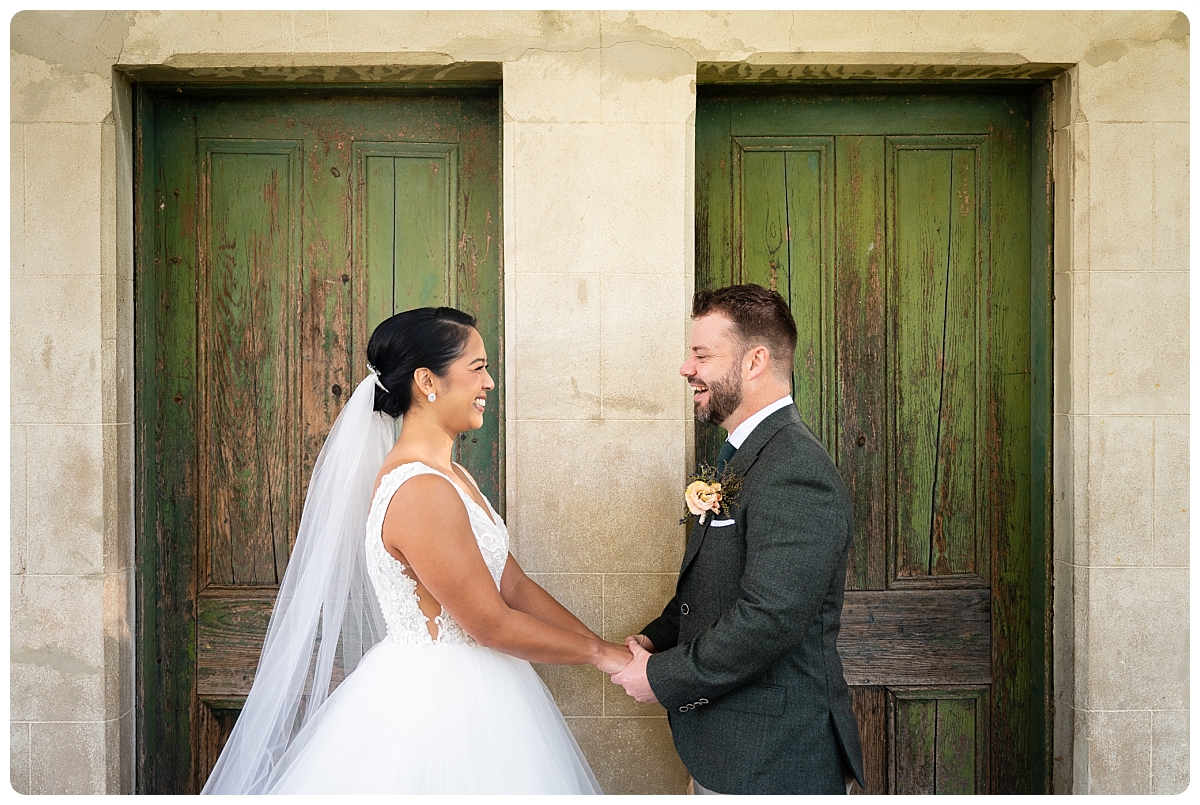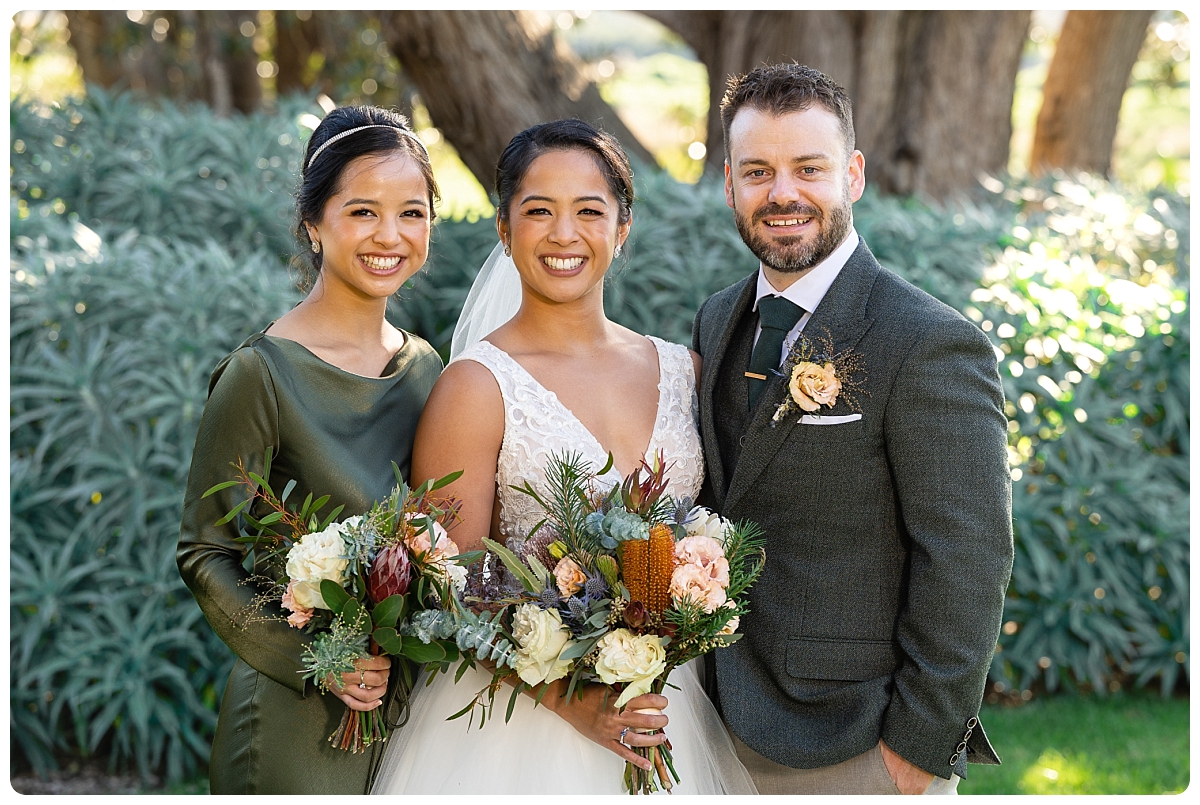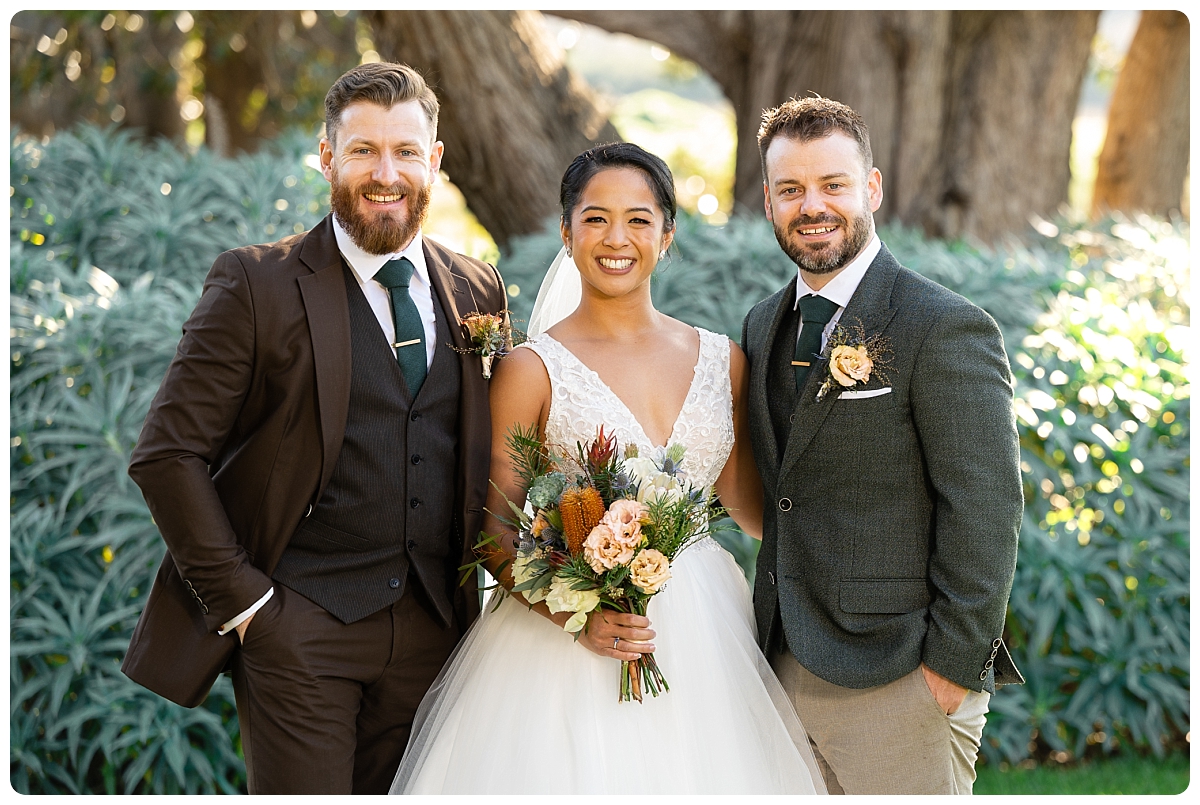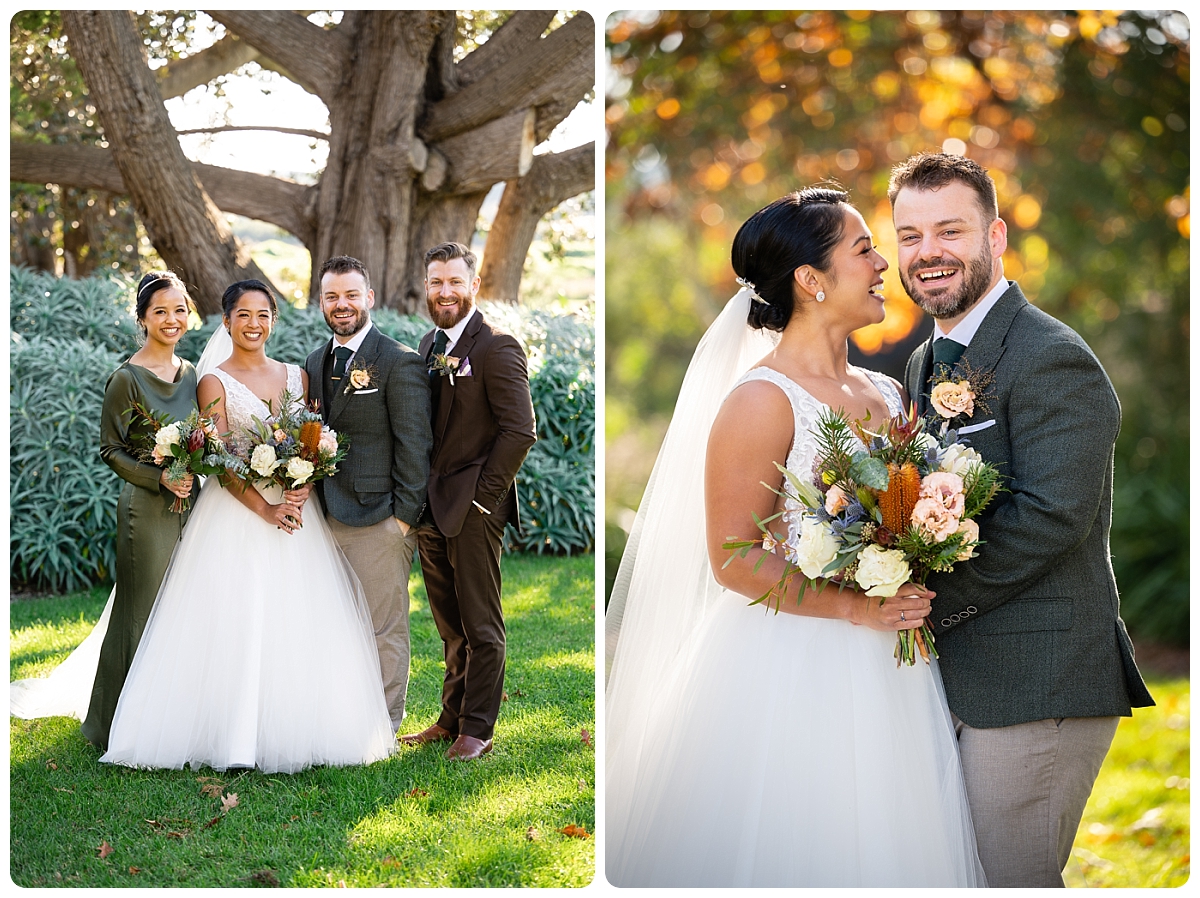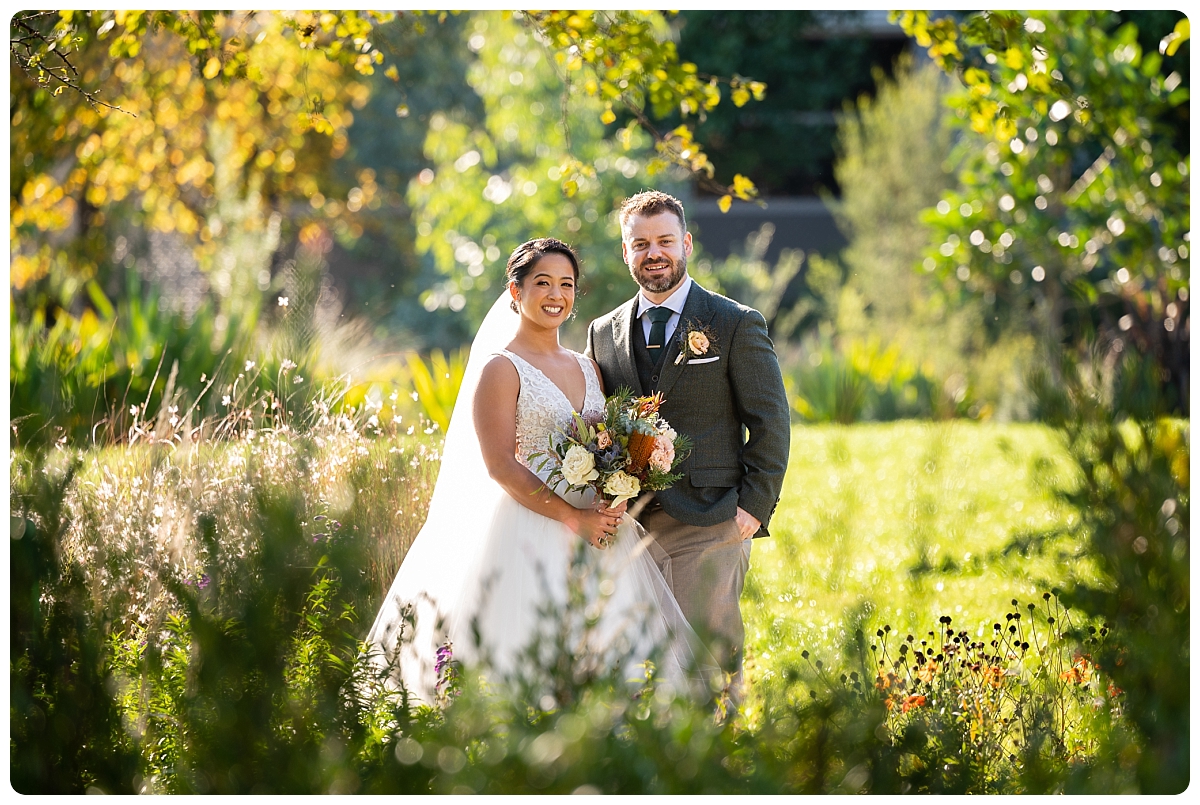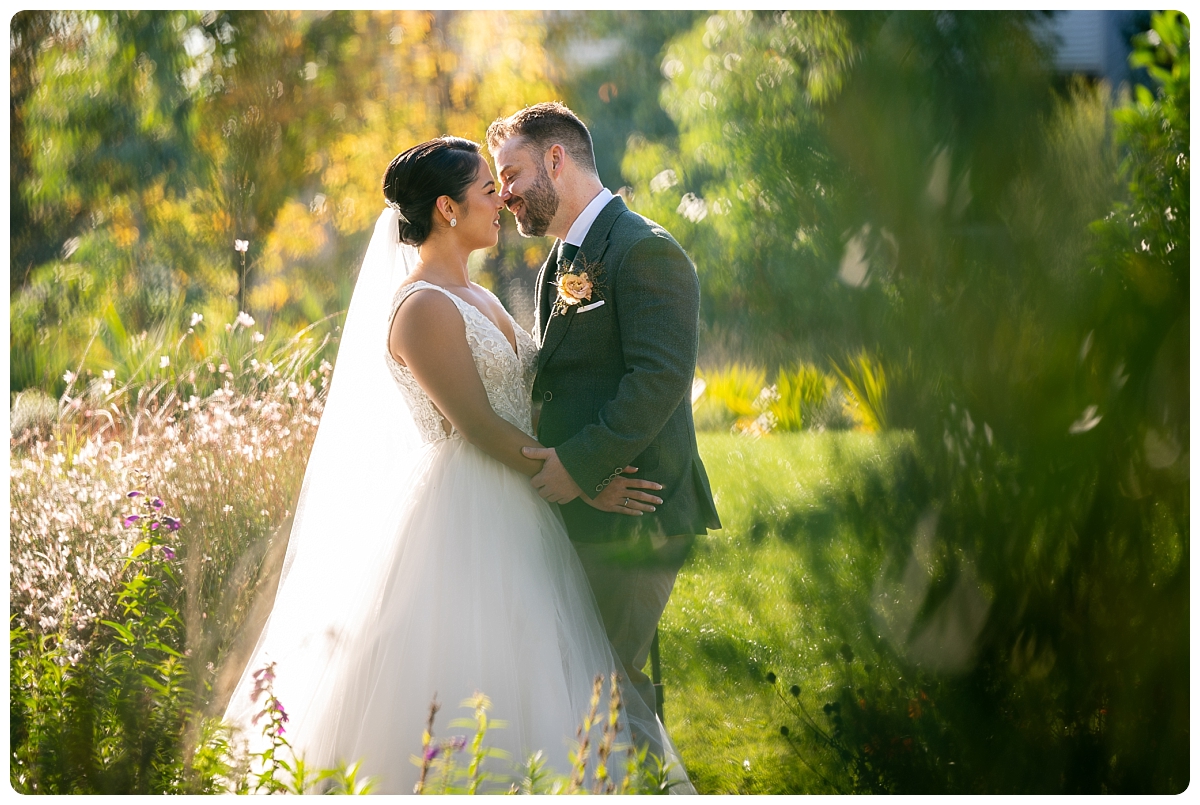 We were blessed with glorious late-May sunshine for their First Look and photo shoot at the beautiful grounds of Stamford Park. From there, it was just a short drive to St Jude's church in Scoresby to be married by David's uncle who travelled from Tasmania. The venue was particularly significant as it's the very same church where Rhea's parents were married 30 years ago.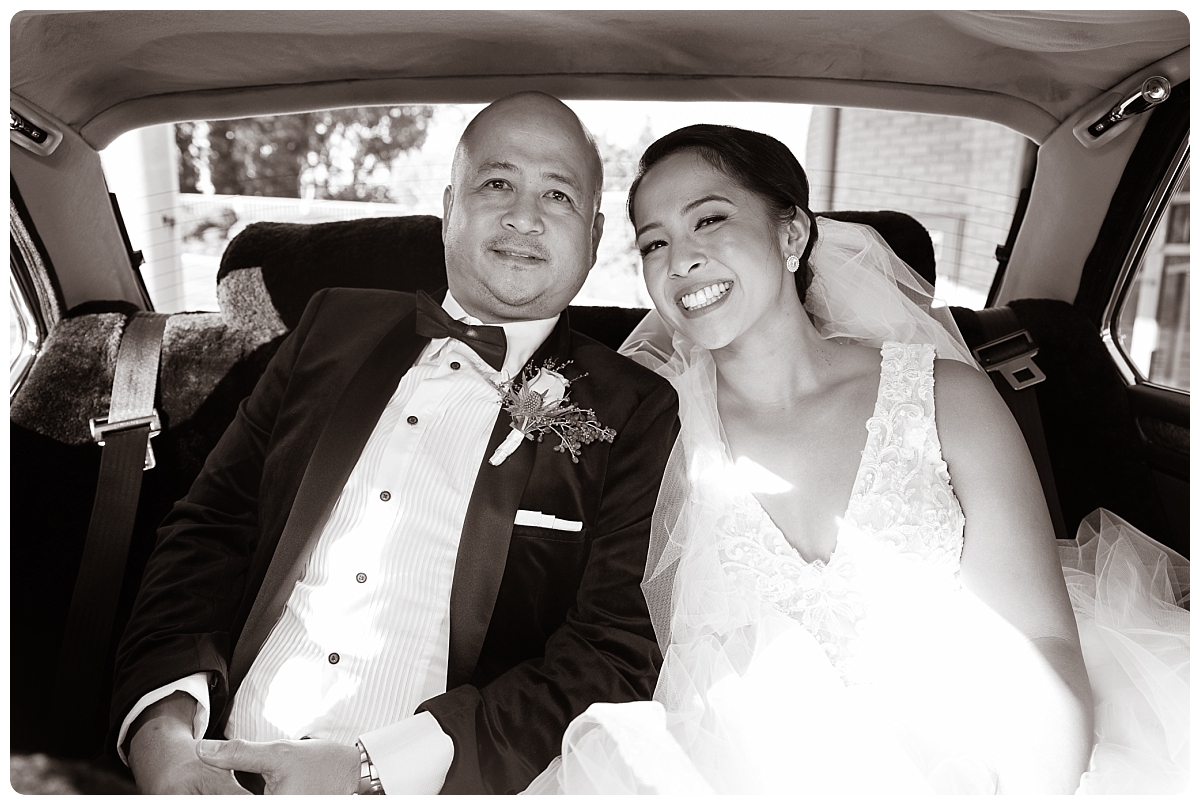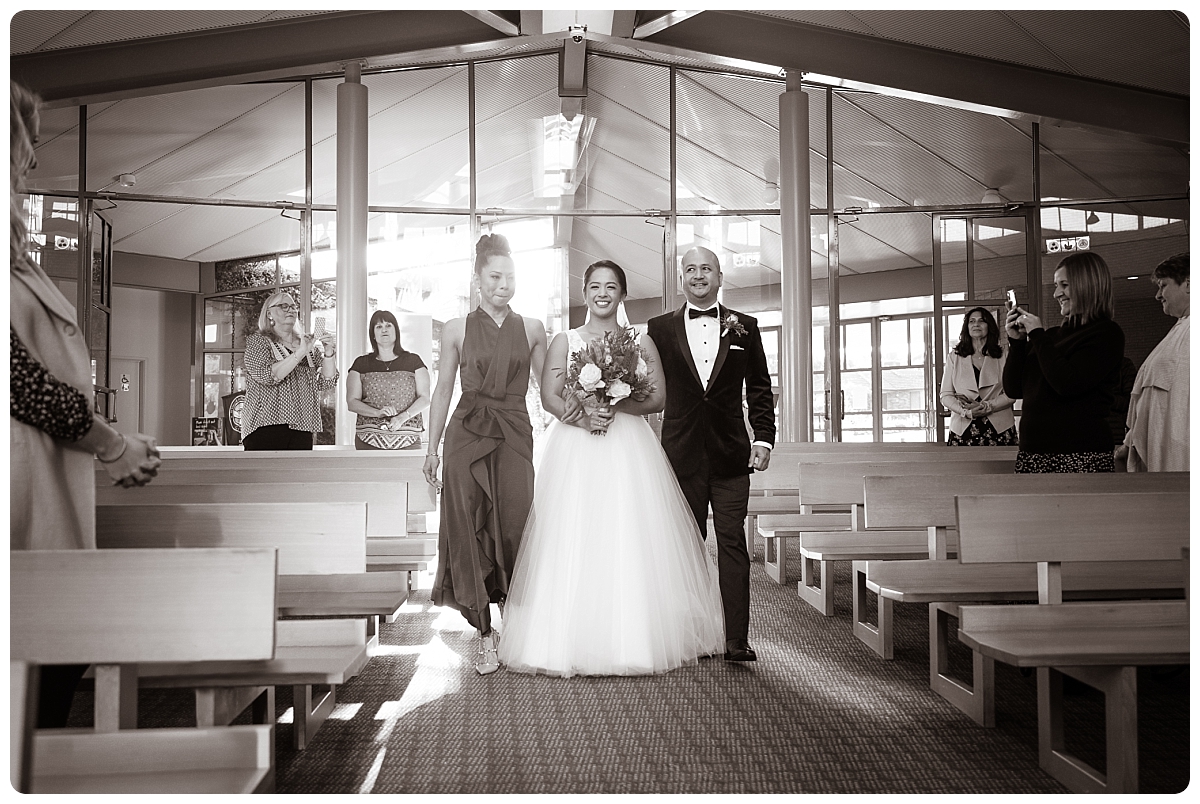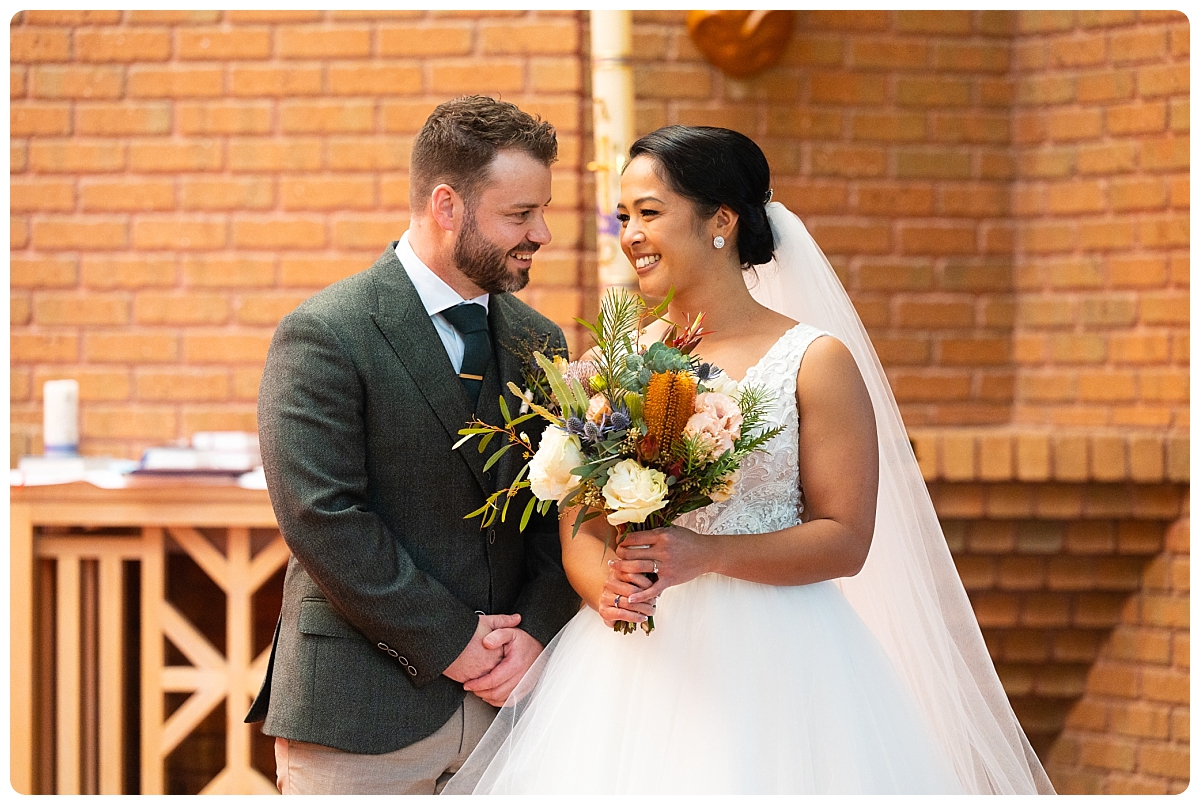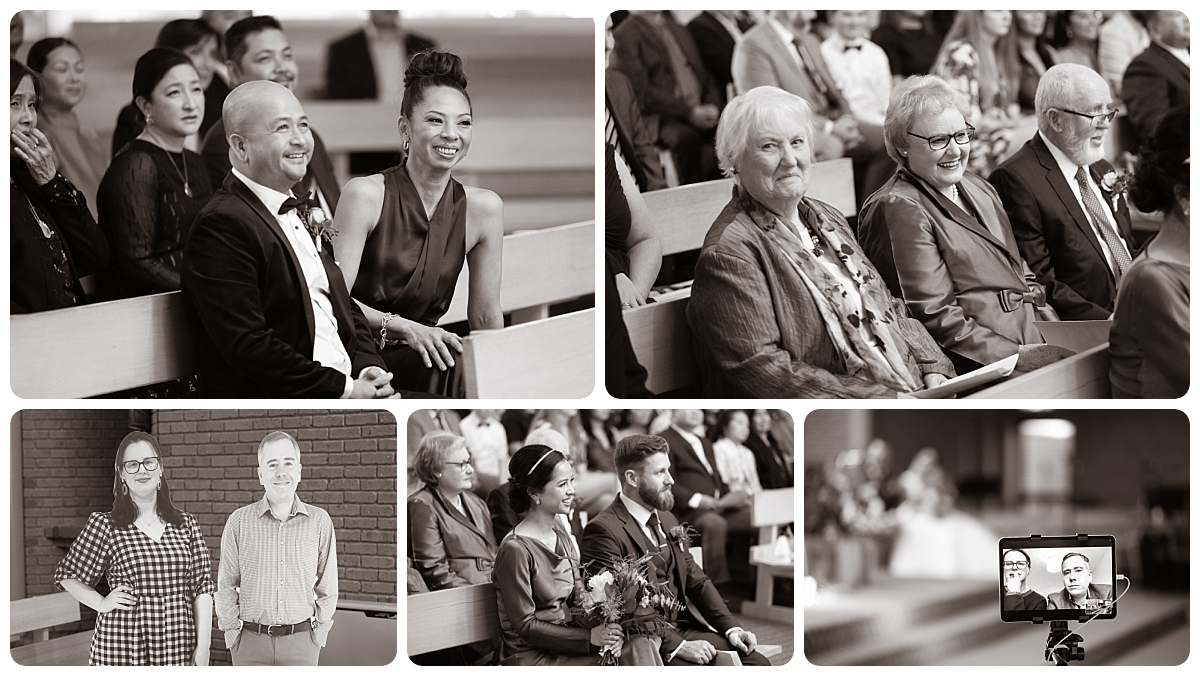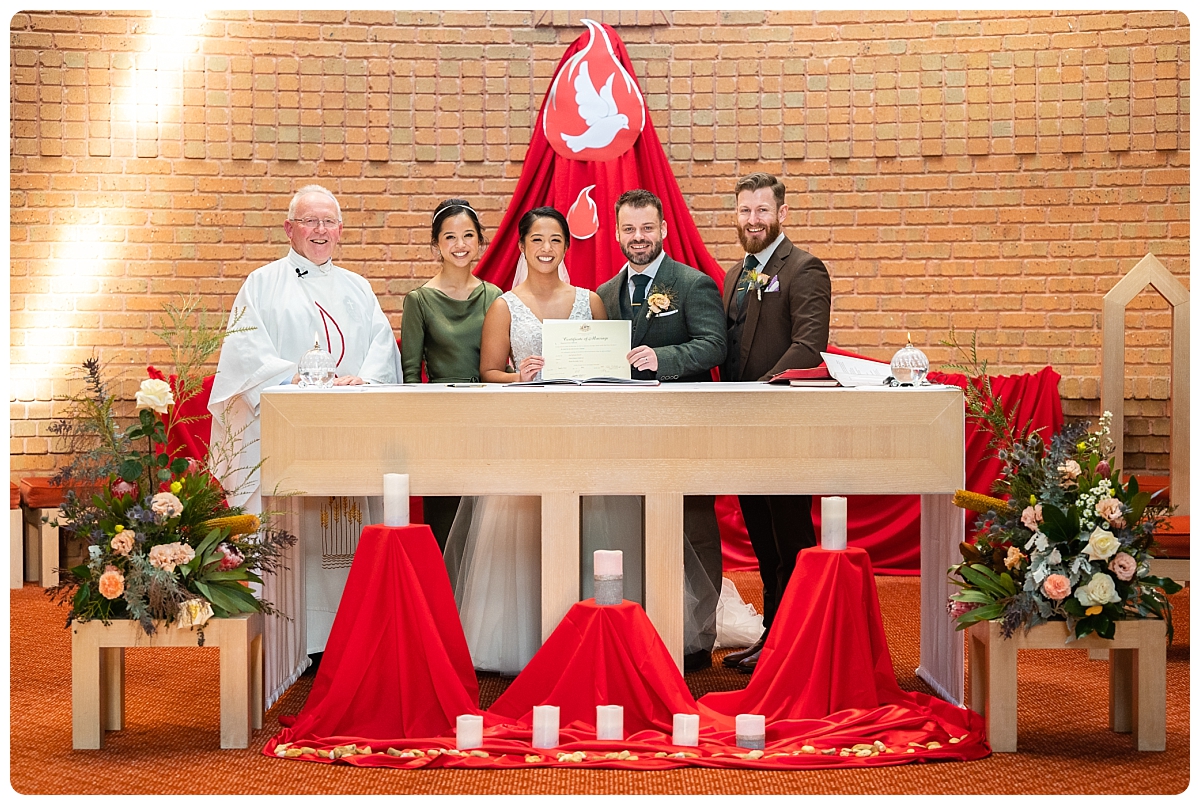 After a quick pit stop at Wurundjeri Spur Lookout for some sunset photos with the city backdrop, we crossed town to The Wool Mill for their reception. Located on a quiet back street in Brunswick East, the guests were wowed by the industrial chic warehouse with its soaring ceilings, gorgeous native florals and delicious share platters.
But it was the dance floor which got the biggest work out – someone forgot to tell these guys that it was actually a school night! Special marks go to Rhea's parents Tess and Ren who set the party tone early with their Fresh Prince rap speech :)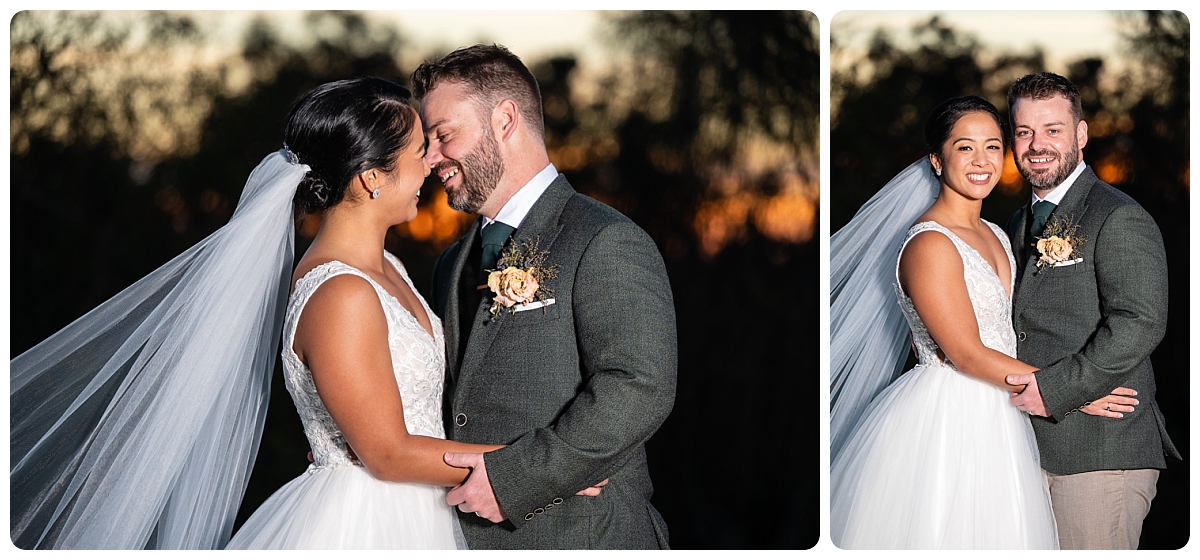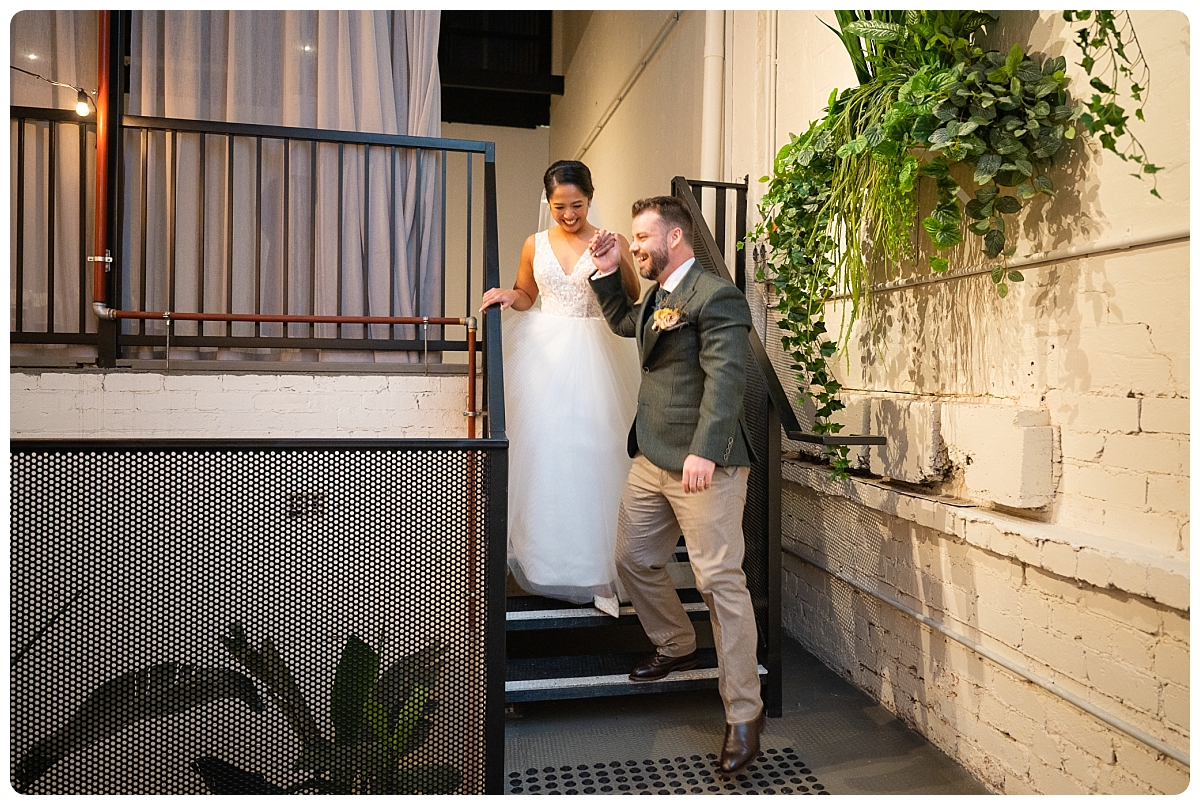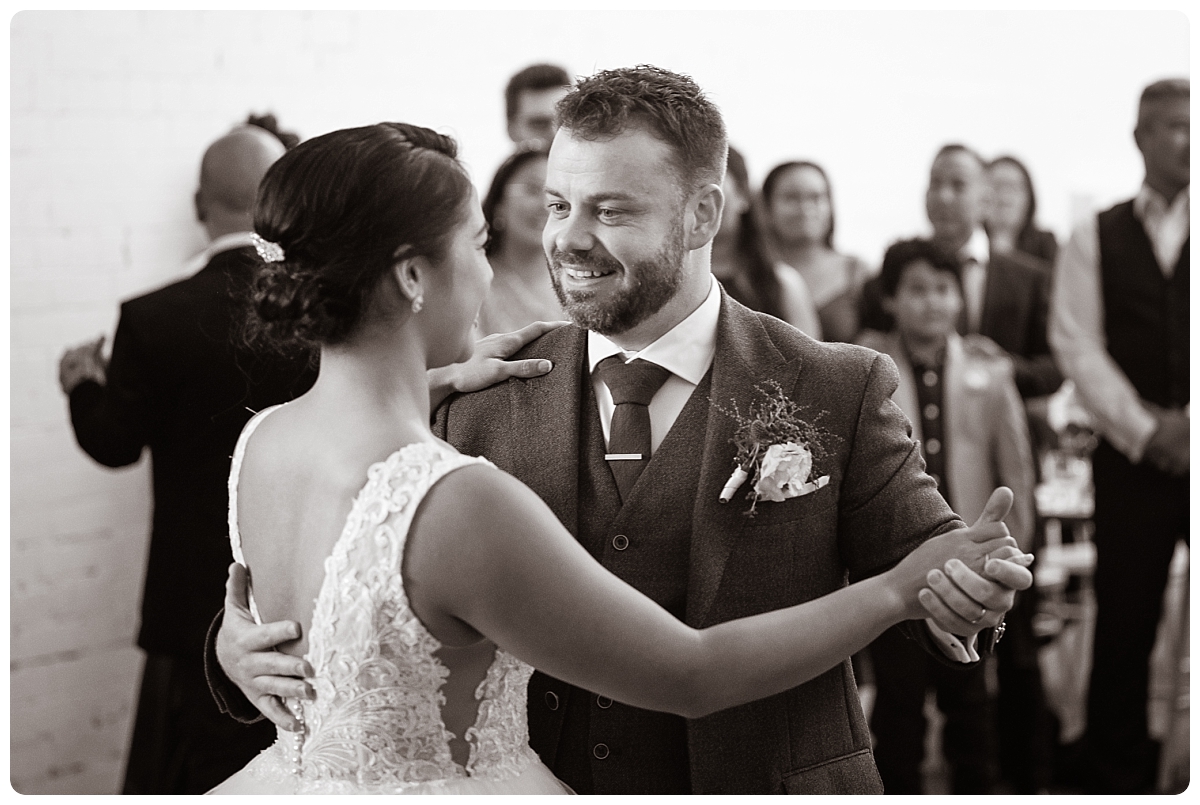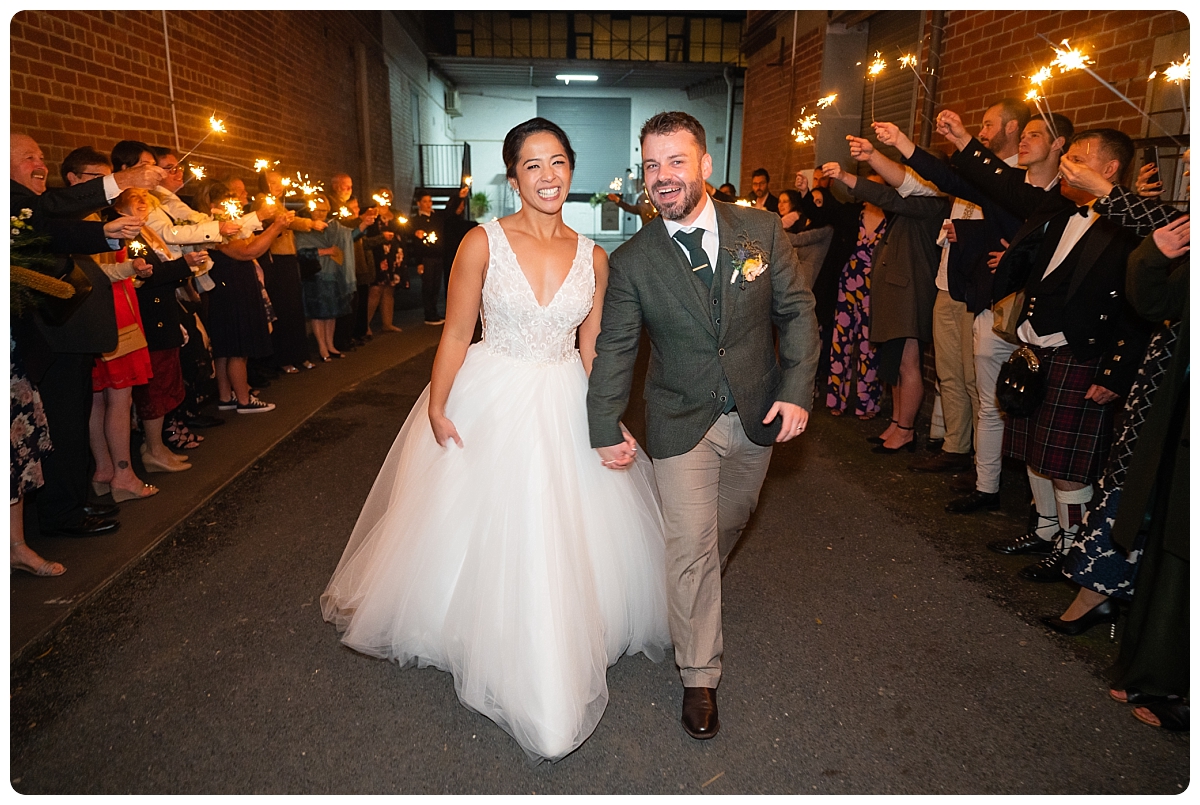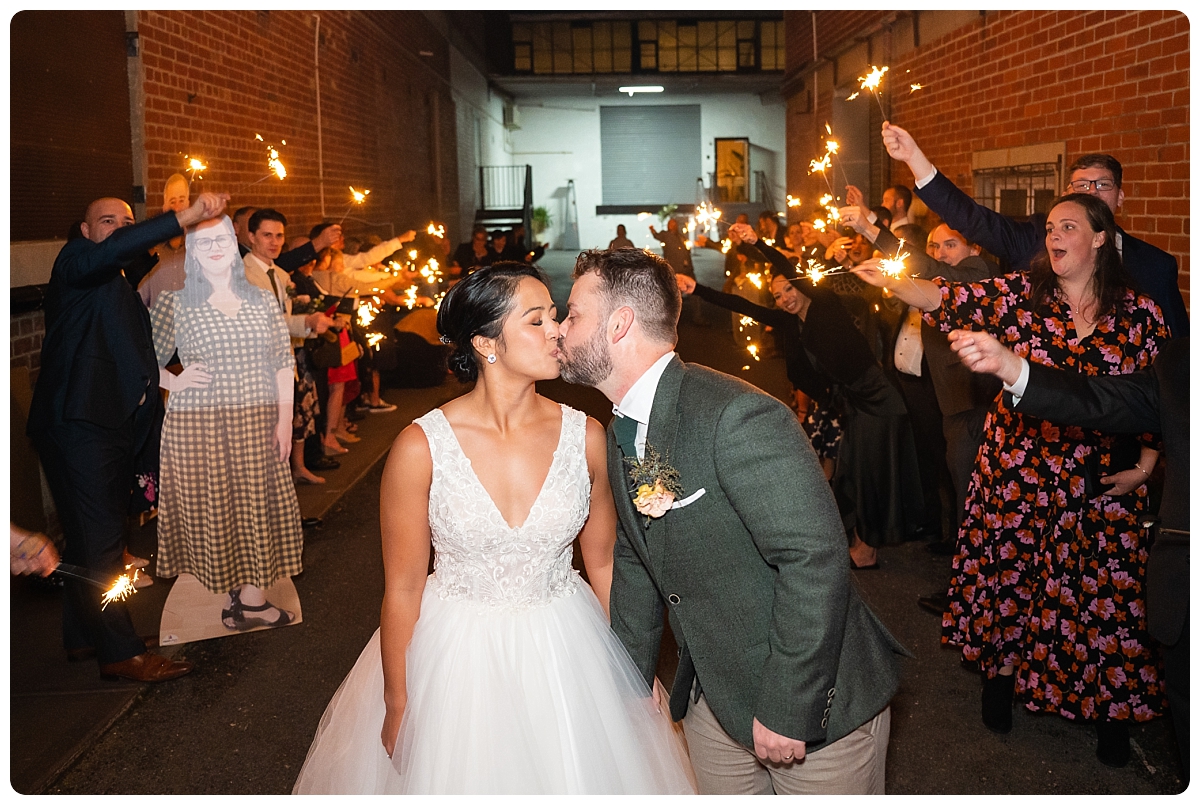 Rhea and David – we are so happy that you finally got your much-anticipated wedding day, I'm sure everyone would agree it was worth the wait! You guys are such a beautifully chilled out couple, it's been such a pleasure getting to know you over the past three years. We wish you all the best for a wonderful life together as finally husband and wife!
Rhea and David's Dream Team: Ceremony: St Judes Church, Scoresby | Reception: The Wool Mill | Cake: Zephyr & Bloom | Entertainment: WooHah Productions