There's not many brides who would choose to pop into the office on their wedding day, but when the view from the 4th floor balcony is as good as Sarah's we can see why!
Like so many true romances, Sarah and Brett's love story had an unlikely beginning: at Greyhound nightclub in St Kilda back in October 2007. Neither were looking for their future life partner at the gay-friendly hotspot that night, but Brett was immediately impressed by Sarah's "amazing dance skills and cute smile" and the rest is history.
When it came to their wedding, Sarah and Brett decided to take photos before their ceremony to give them extra time with their guests and together we chose Treasury Gardens as a perfect spot for their "first look". It was a special moment as Sarah wandered up a tree-lined path holding her gorgeous bouquet by Pomp and Splendour to meet her groom and I think they both surprised each other by succumbing to a few cheeky tears :)
After some photos with their bridal party in the gardens we all headed to Sarah's nearby East Melbourne office for some spectacular city skyline photos. Special thanks to Sarah's colleague Paul for coming in especially to let us into the building and even putting on a spread of drinks and nibbles. Then it was onto Church St Enoteca to get married!
Led by celebrant Wendy McRae, Sarah and Brett made their union official in a room full of their closest family and friends before joining them for some drinks and delicious canapés. I have to say, the food at Church St Enoteca is the best "wedding meal" we've had in a long time, it was absolutely delicious!
Sarah and Brett – we hope you are having a wonderful honeymoon jet setting around Italy. We can't wait to show you all your photos when you return, but here are some of our favourites: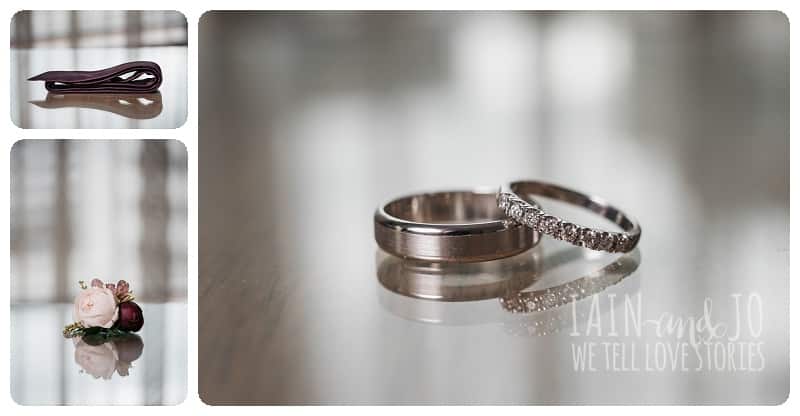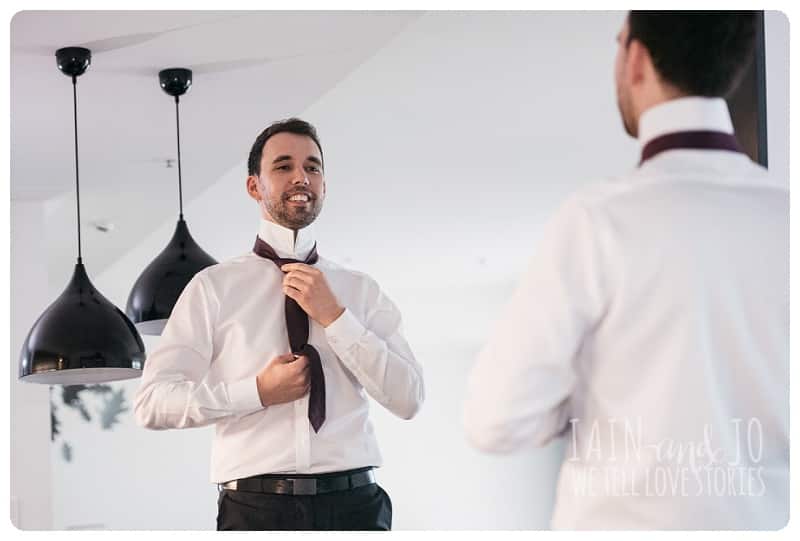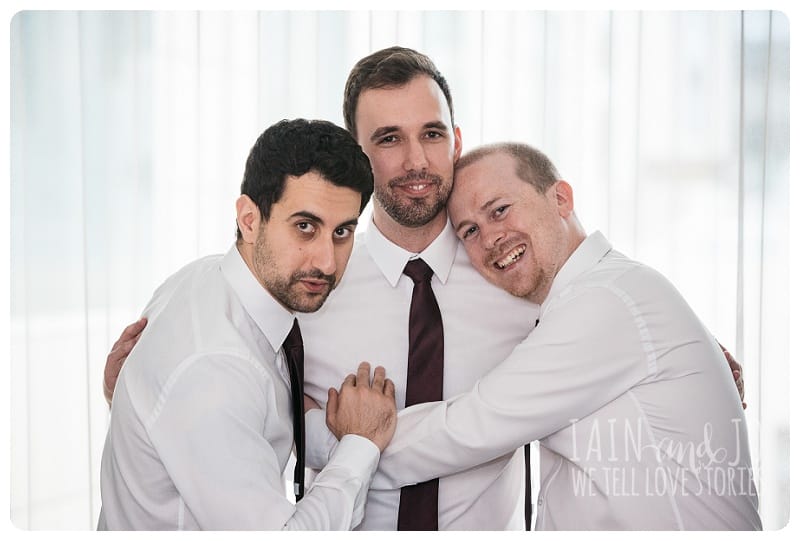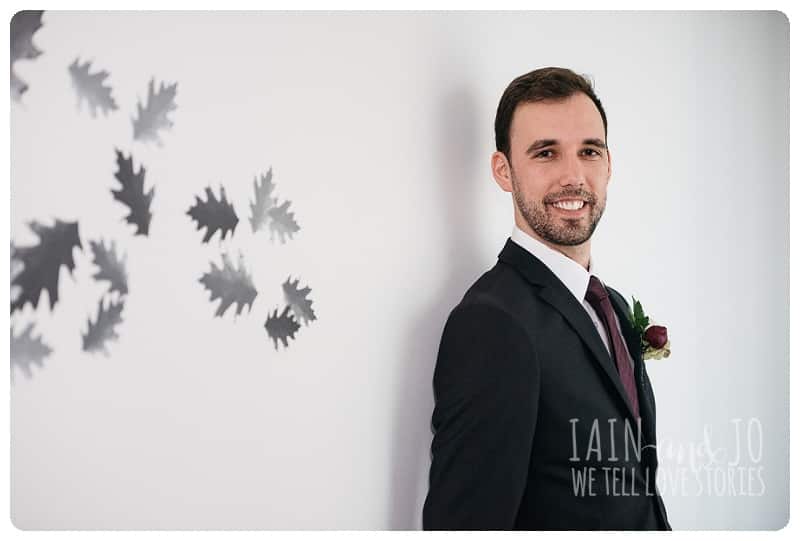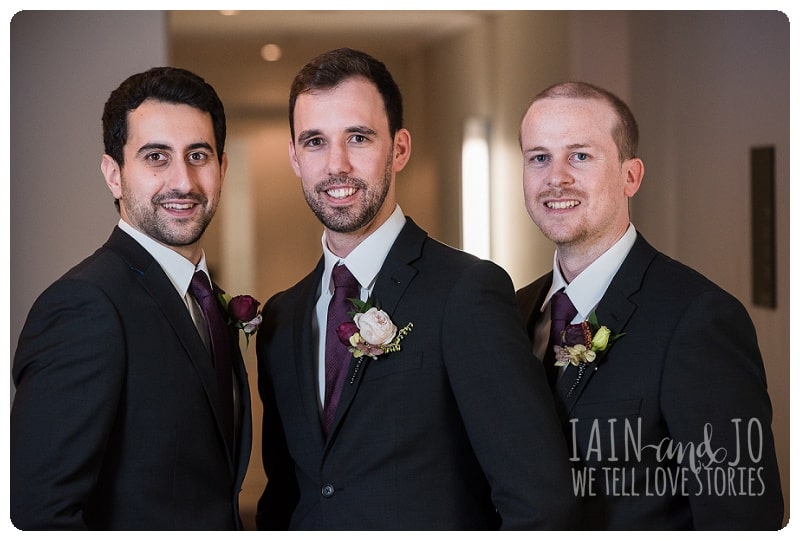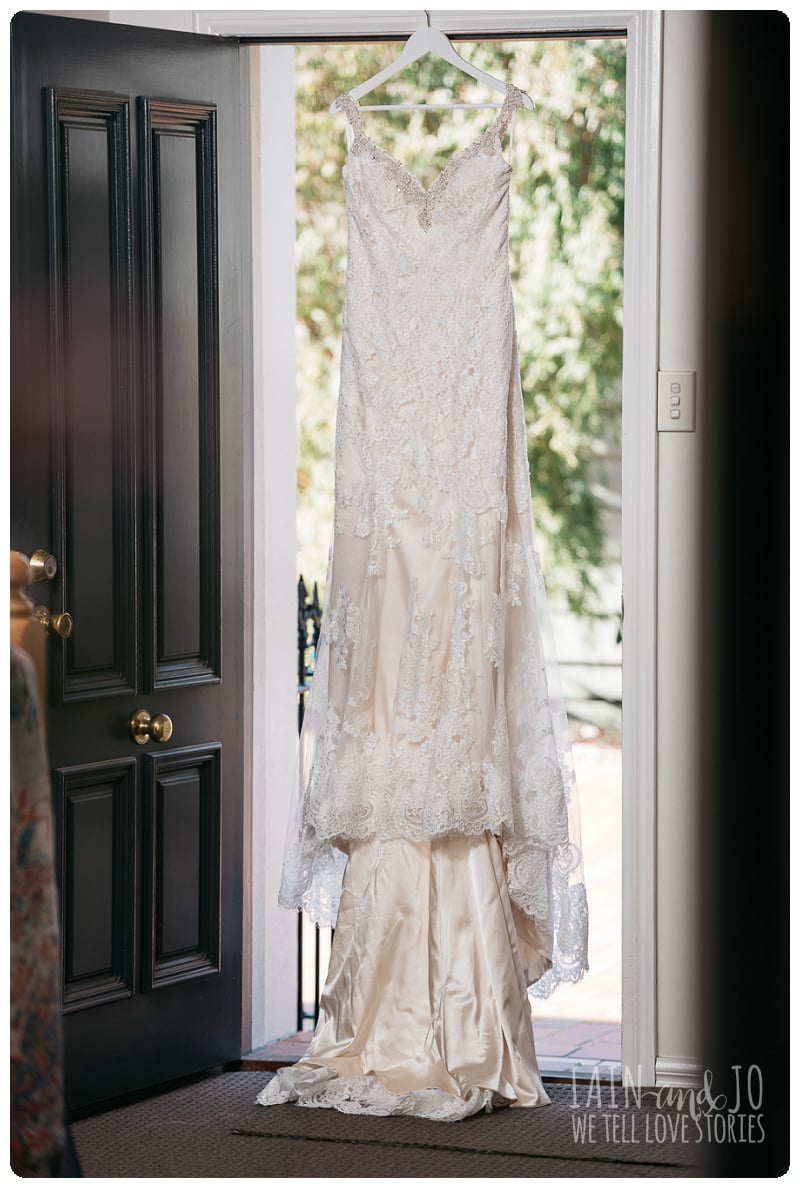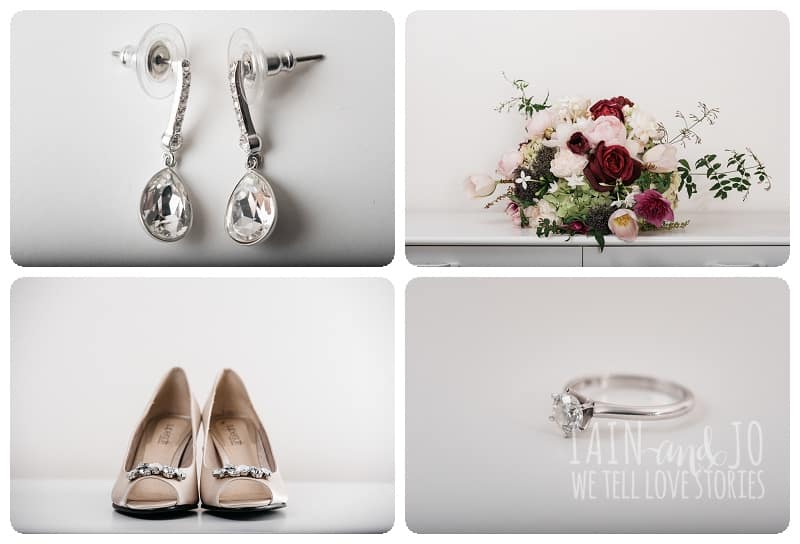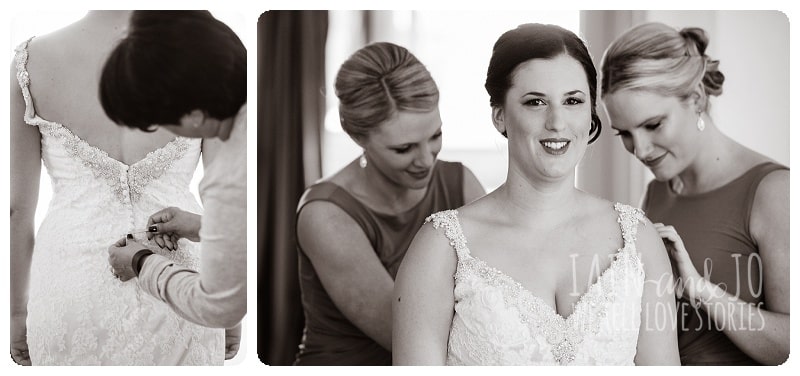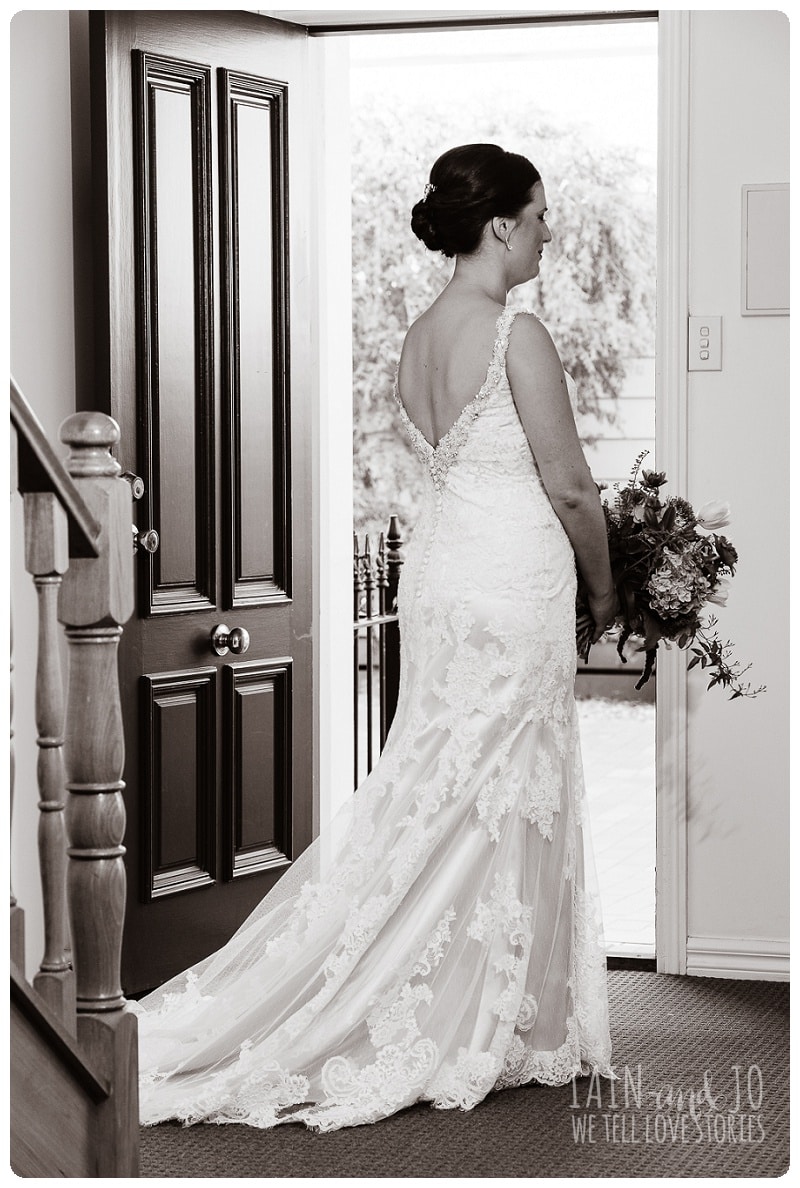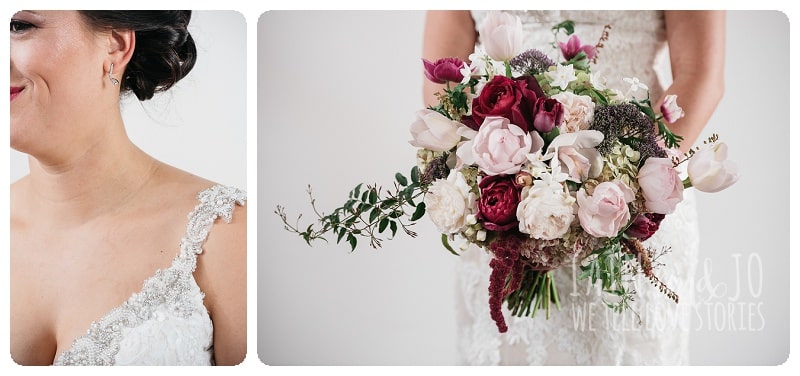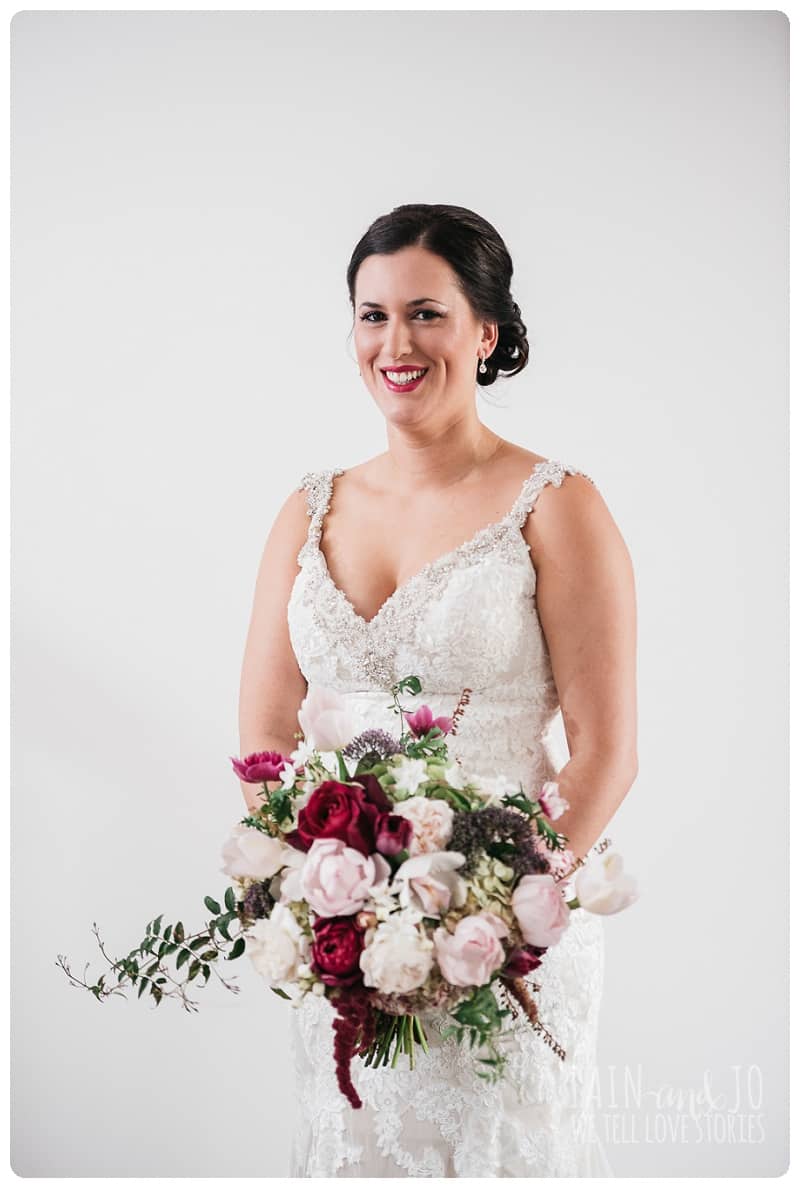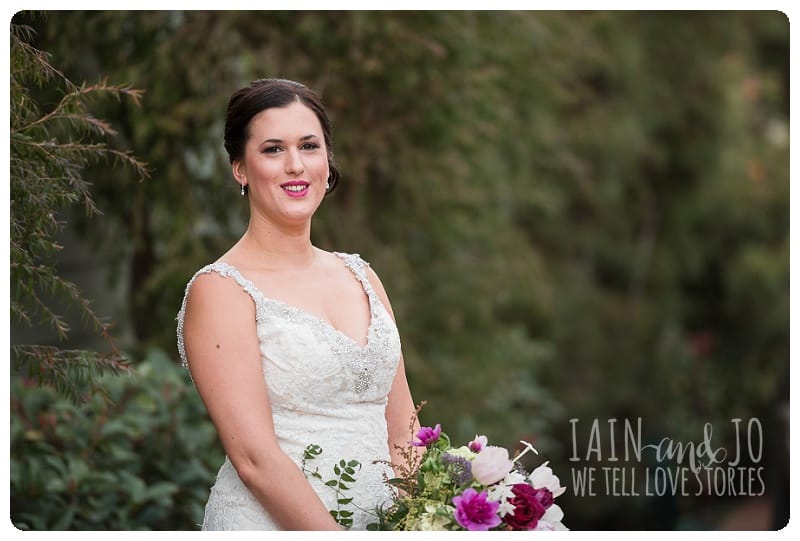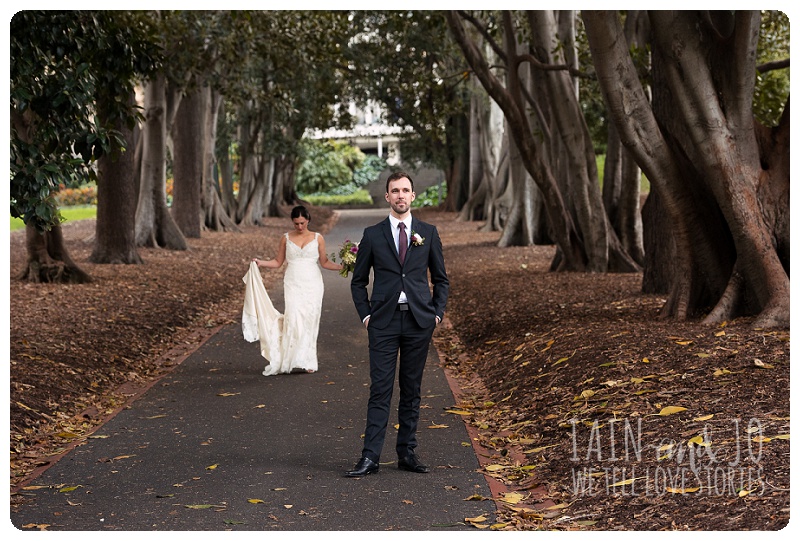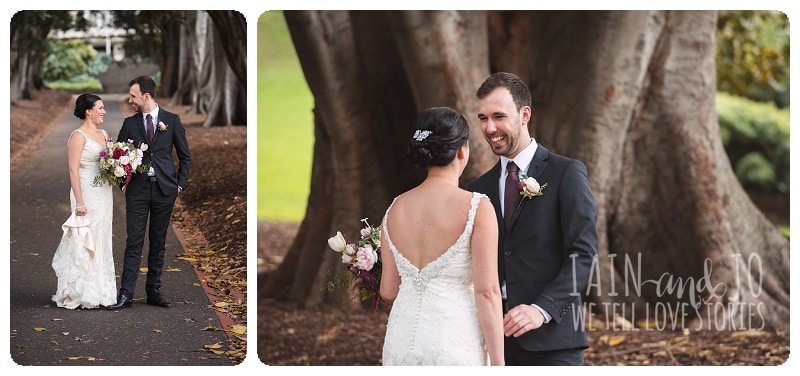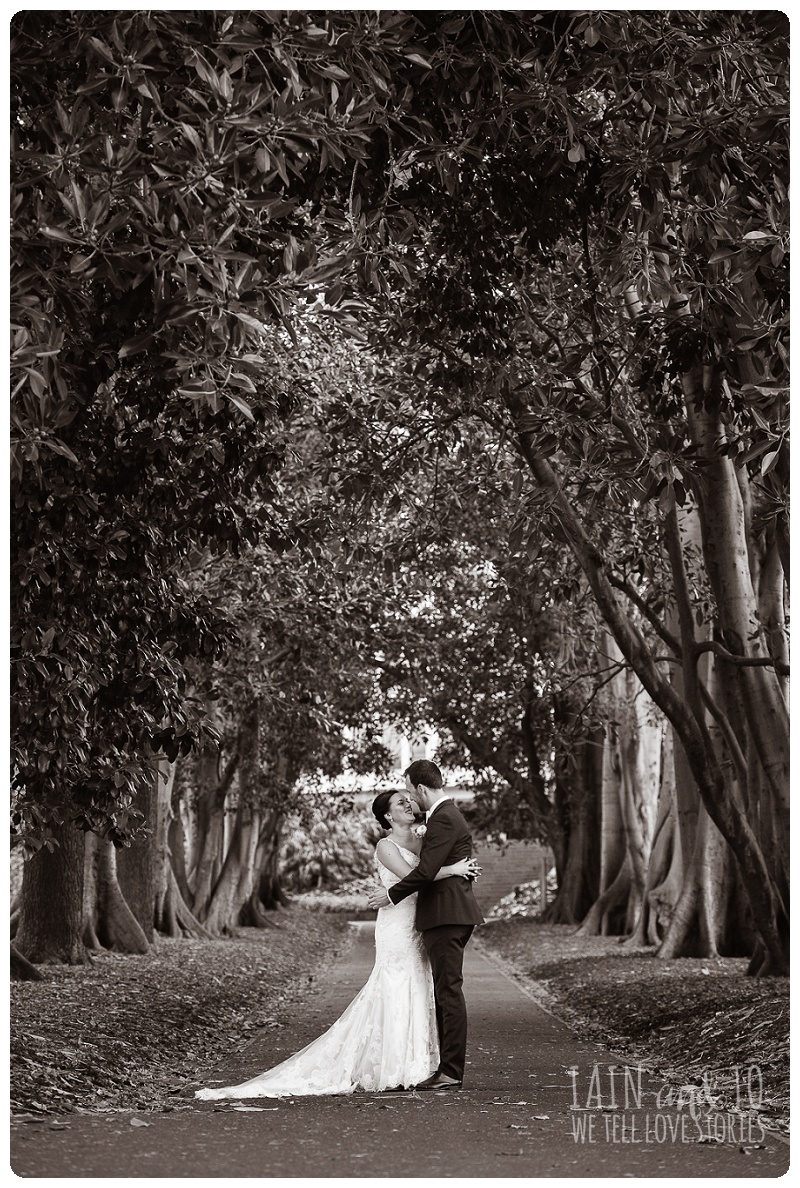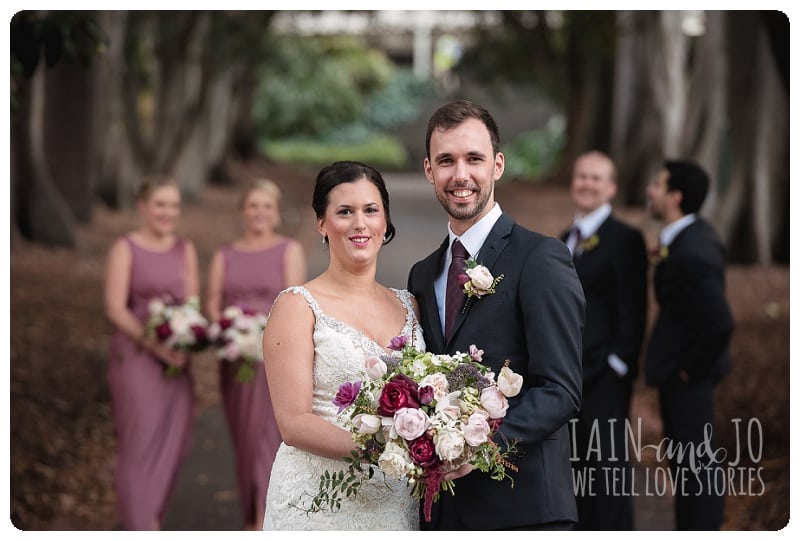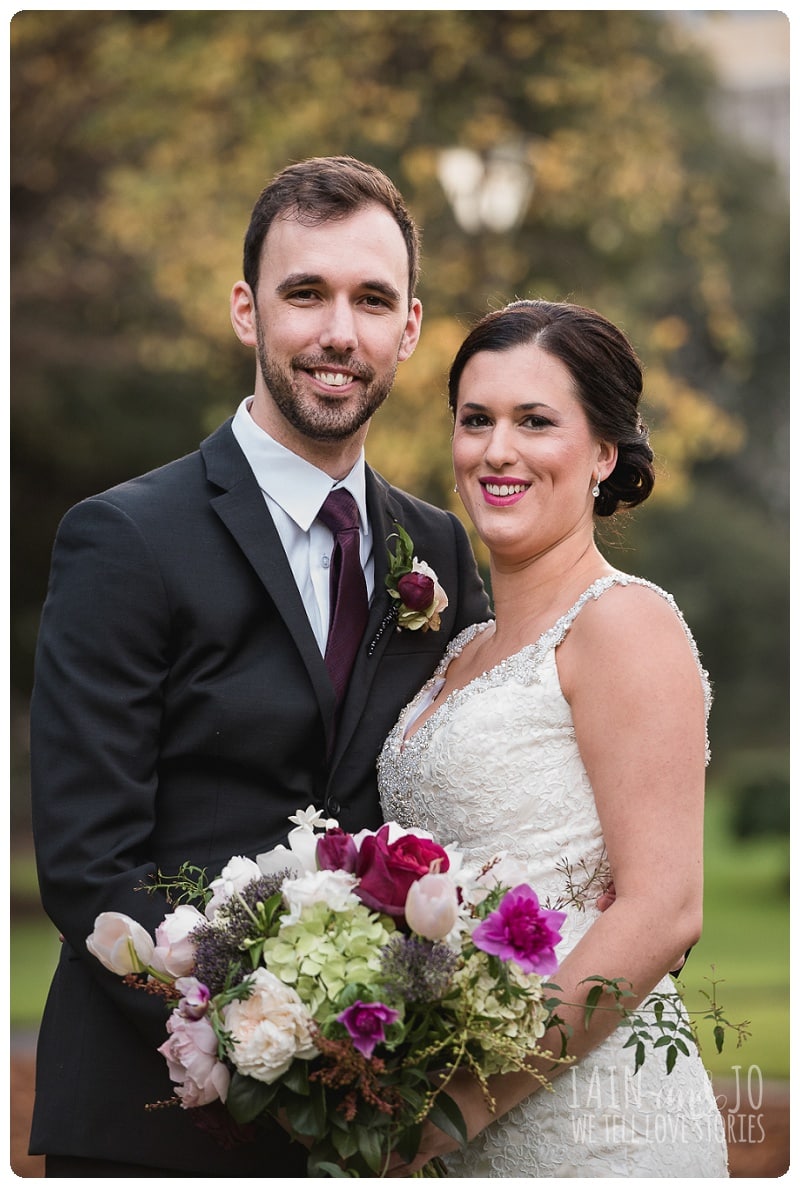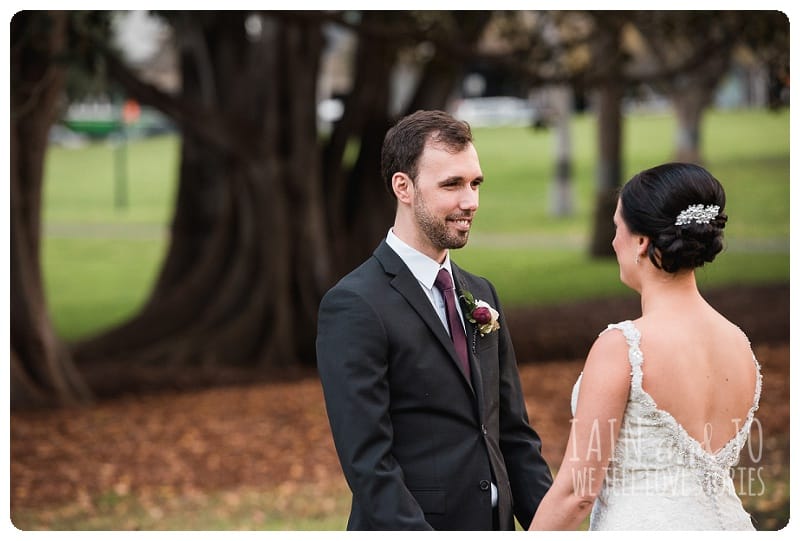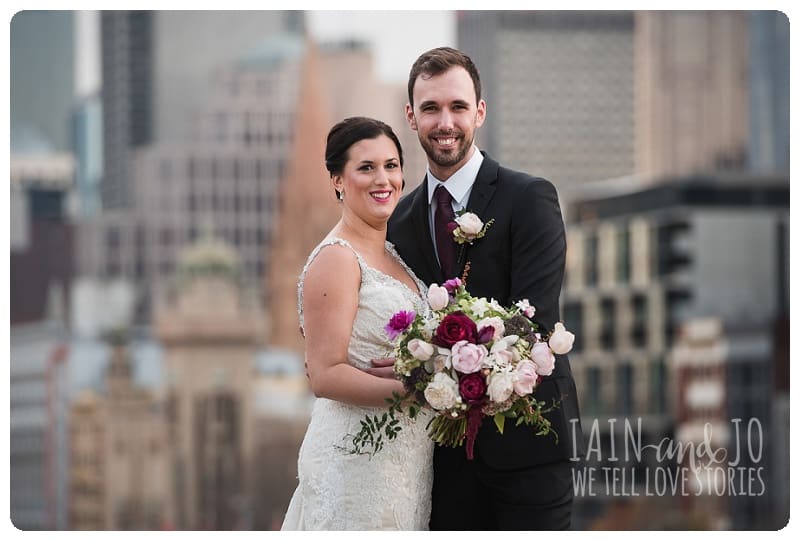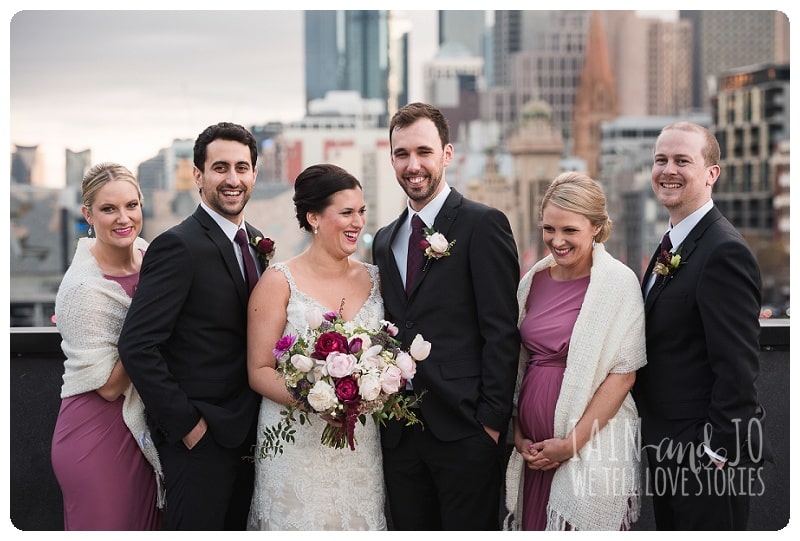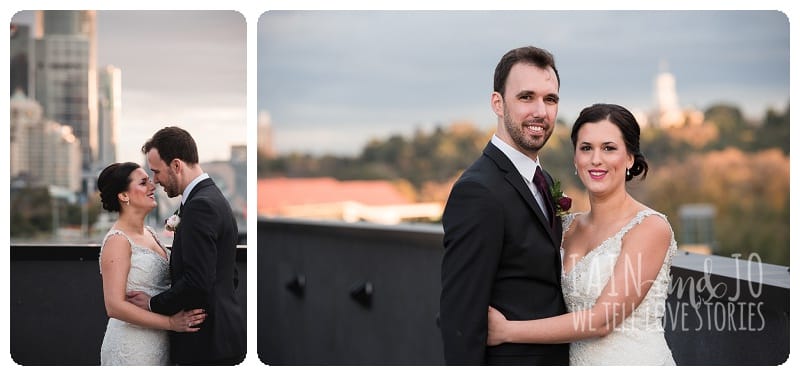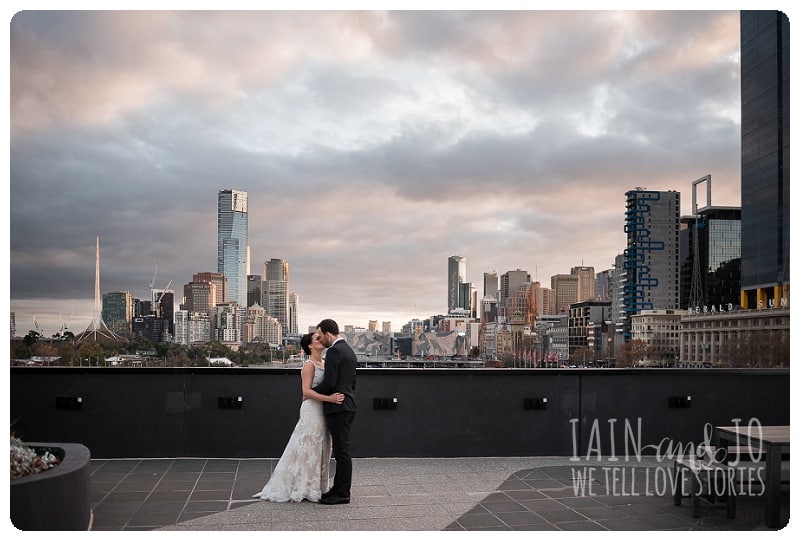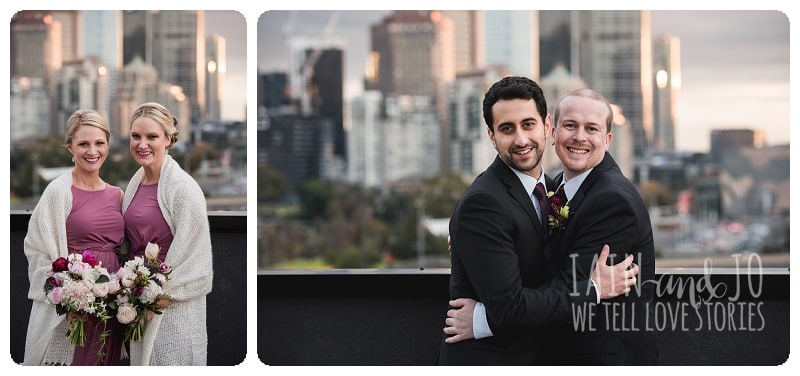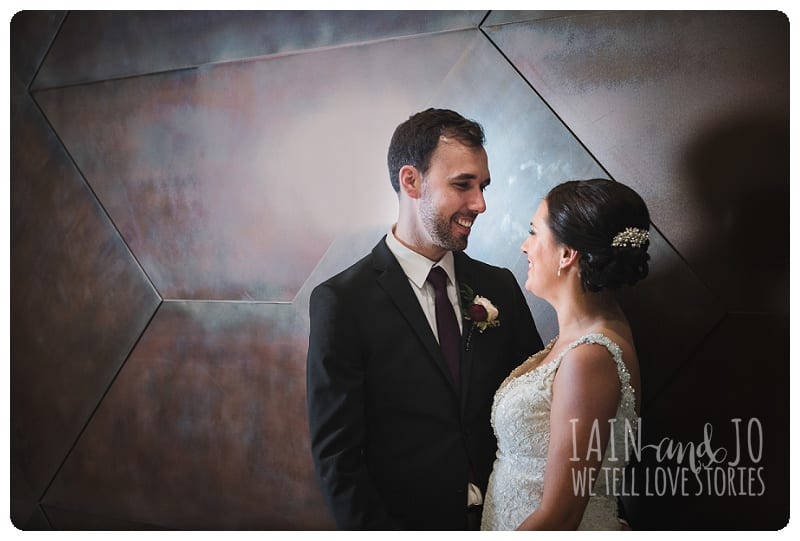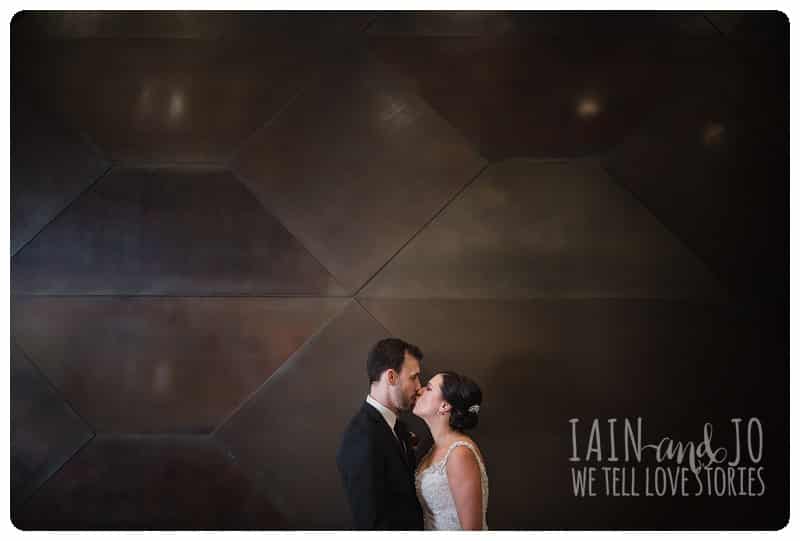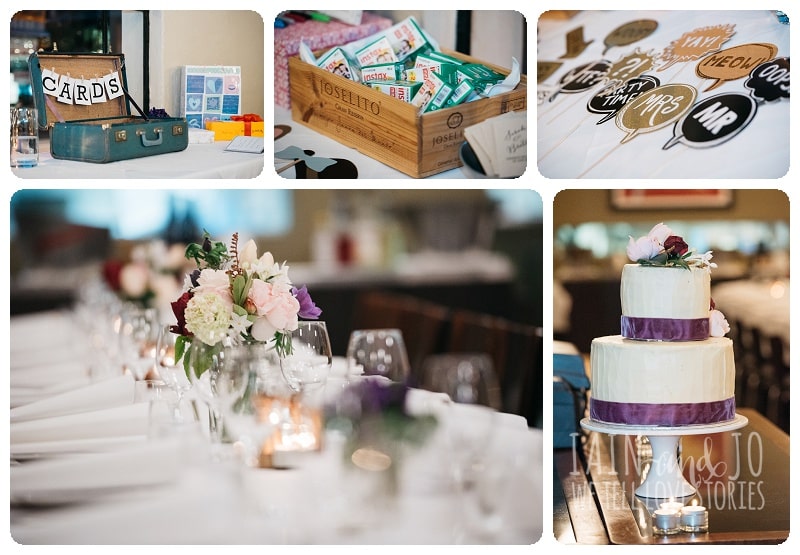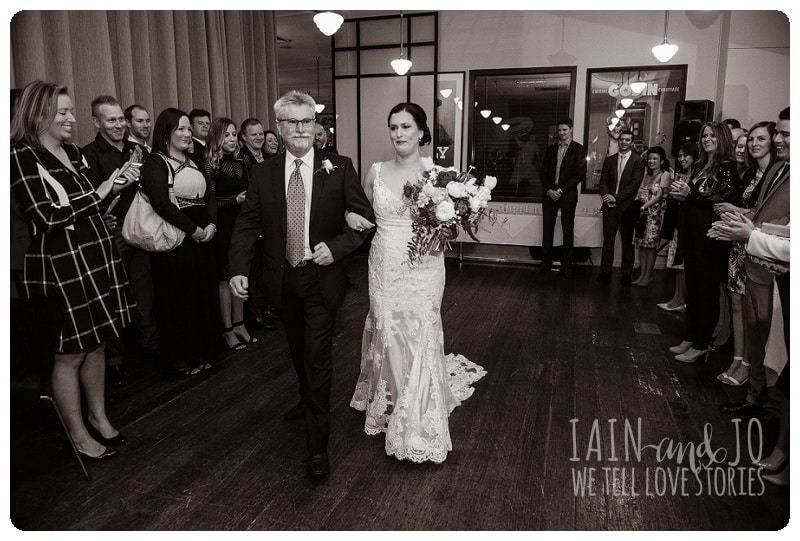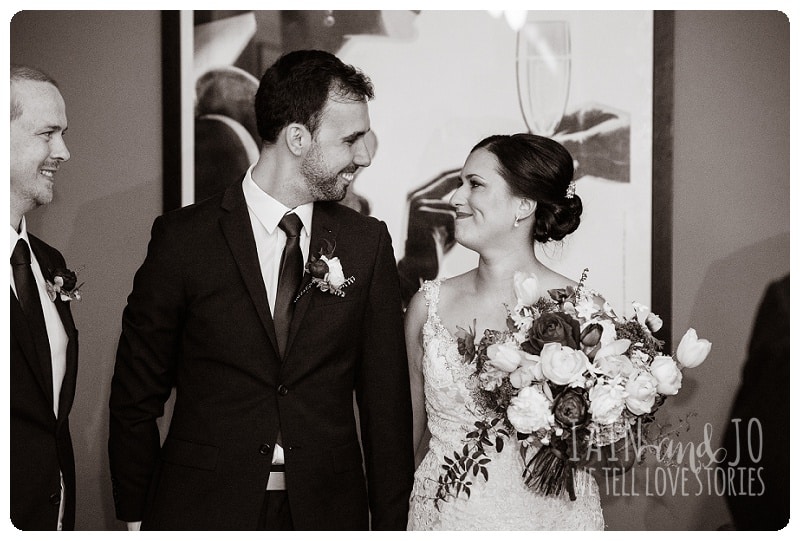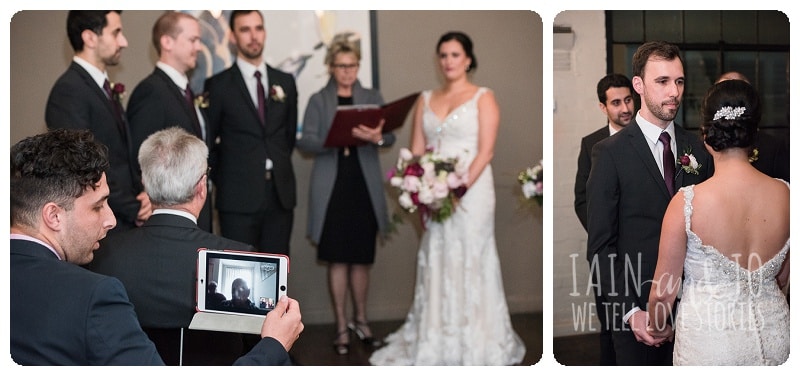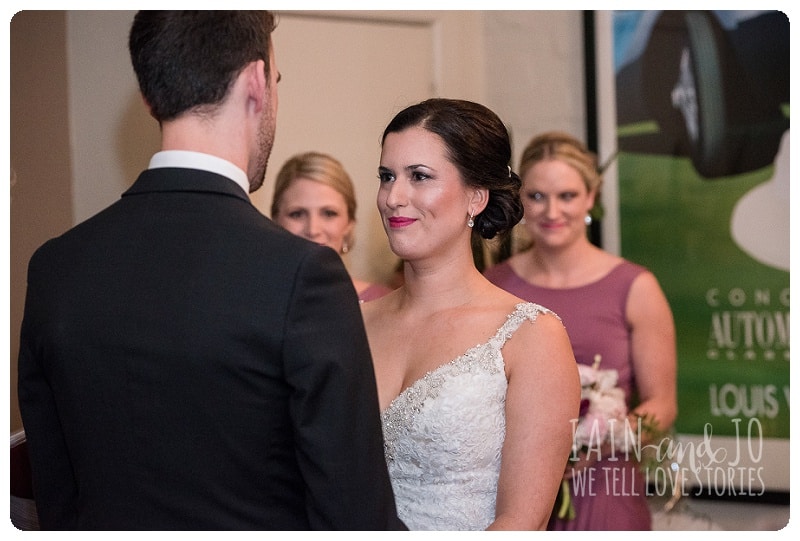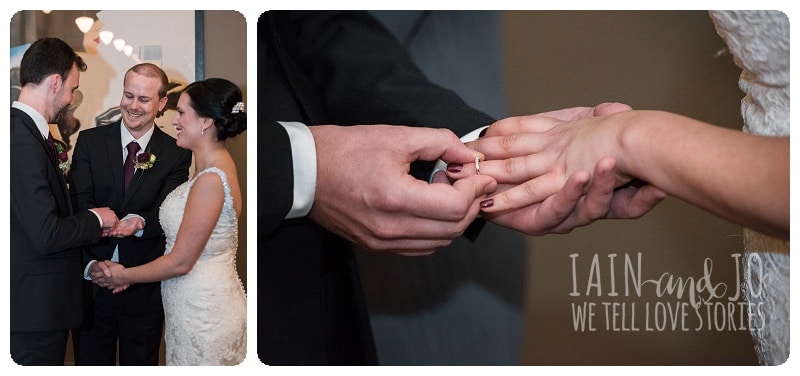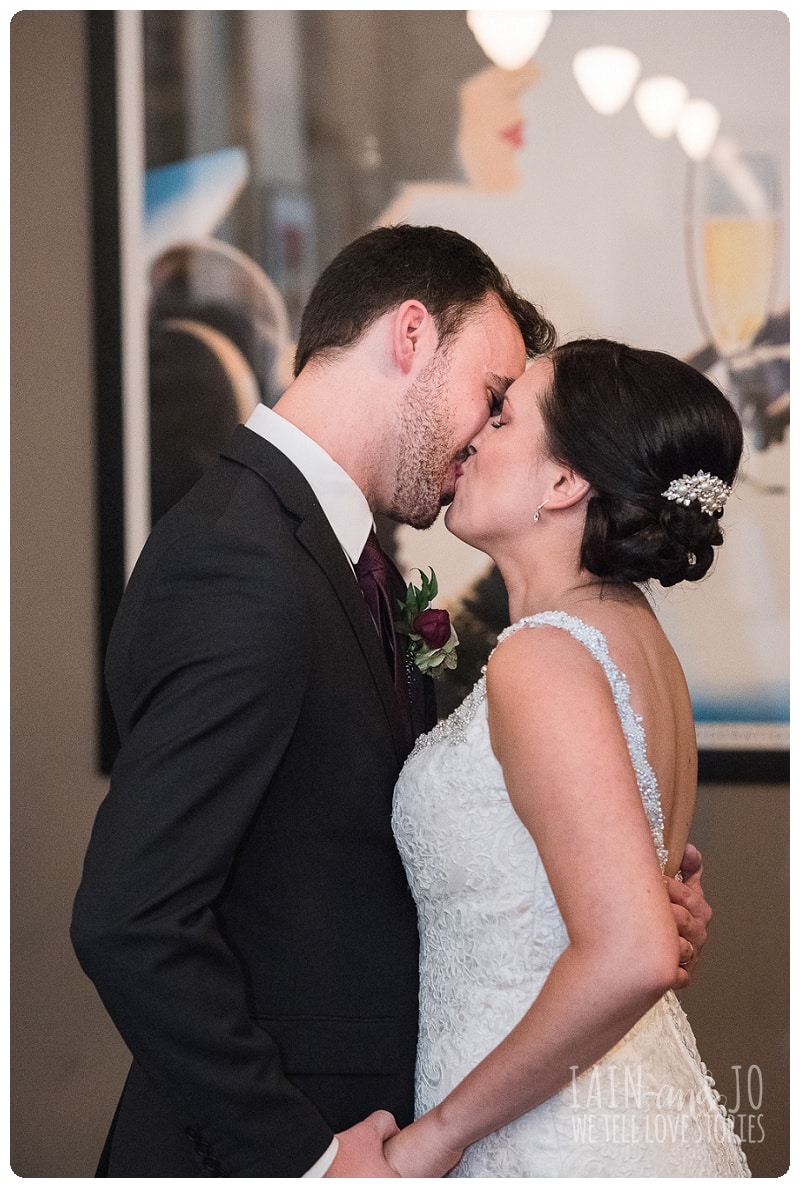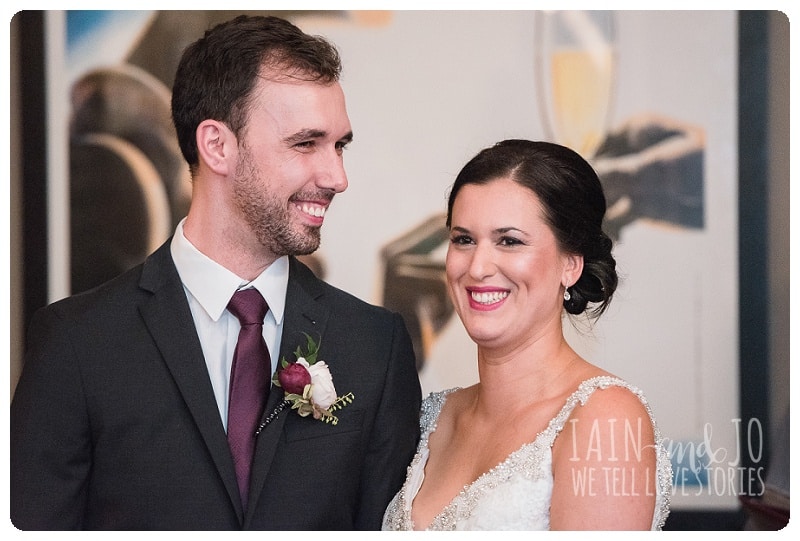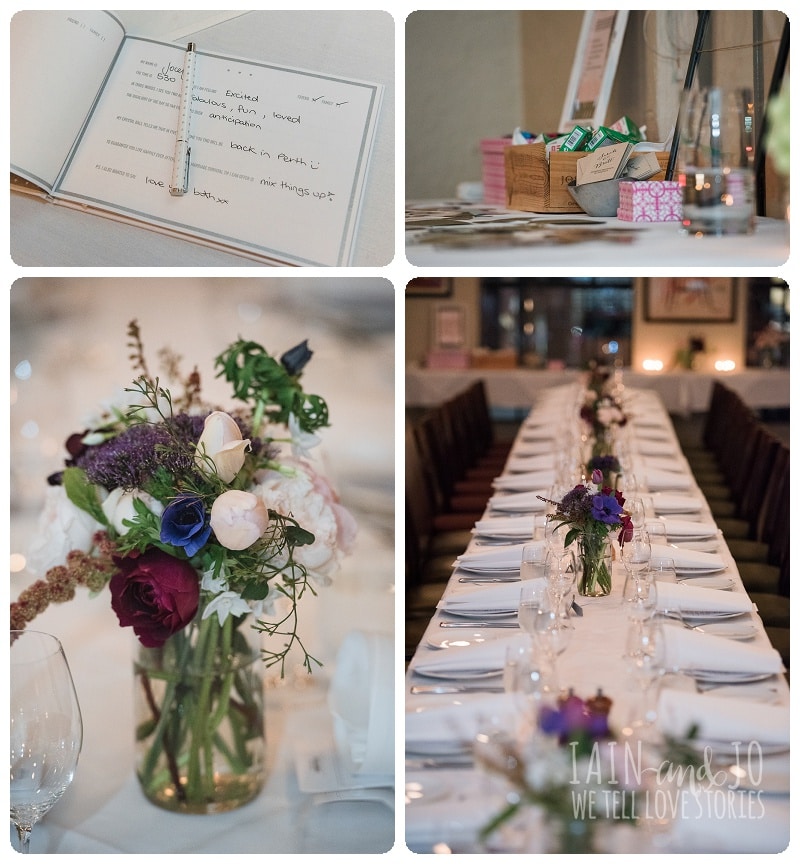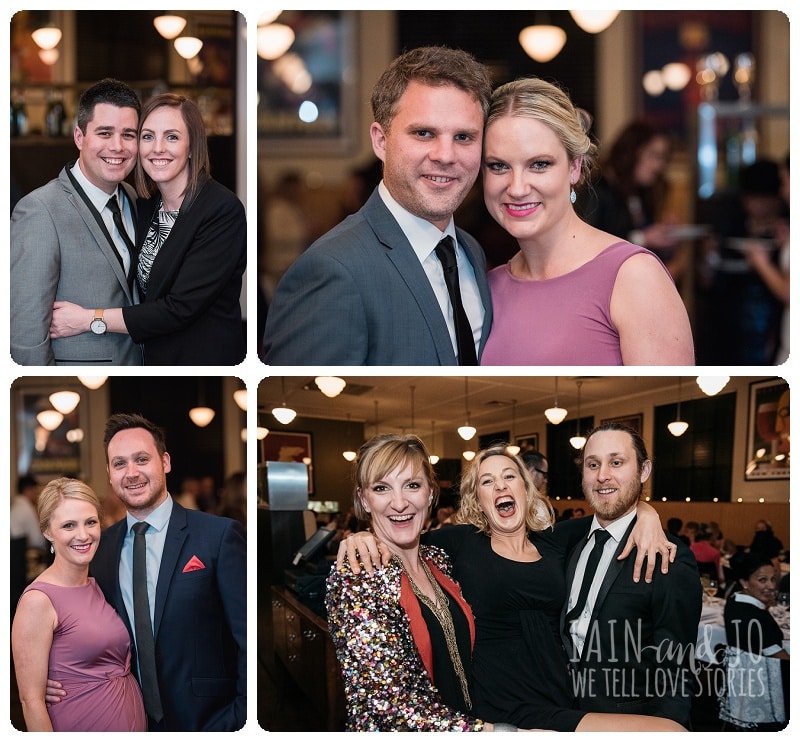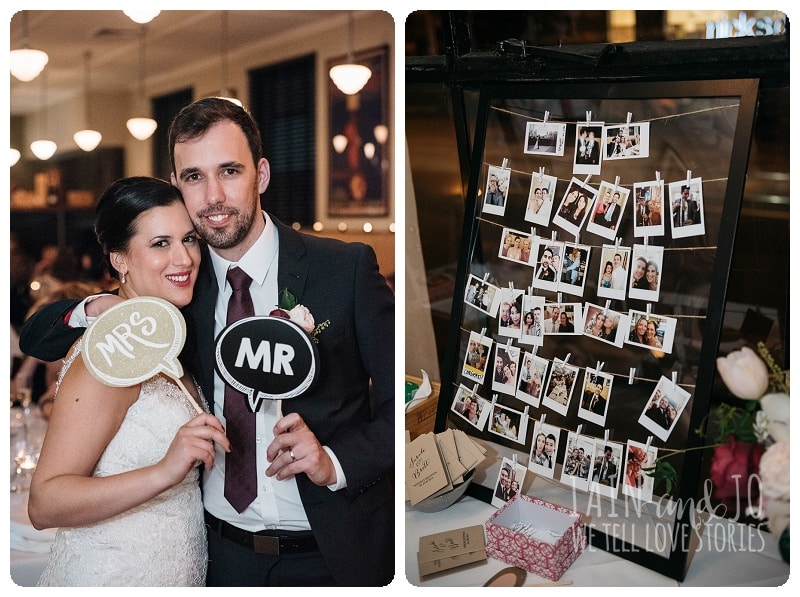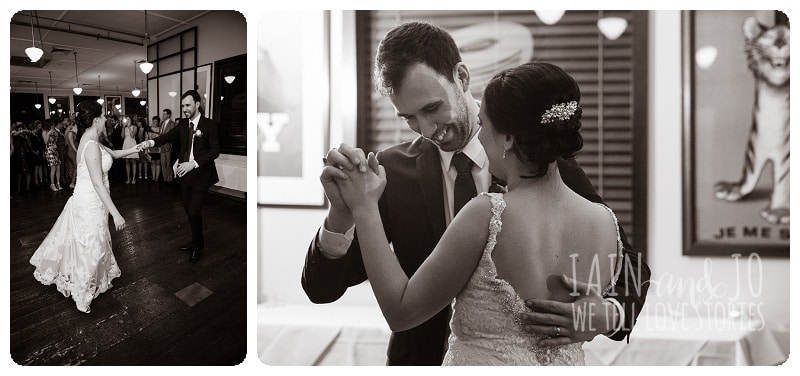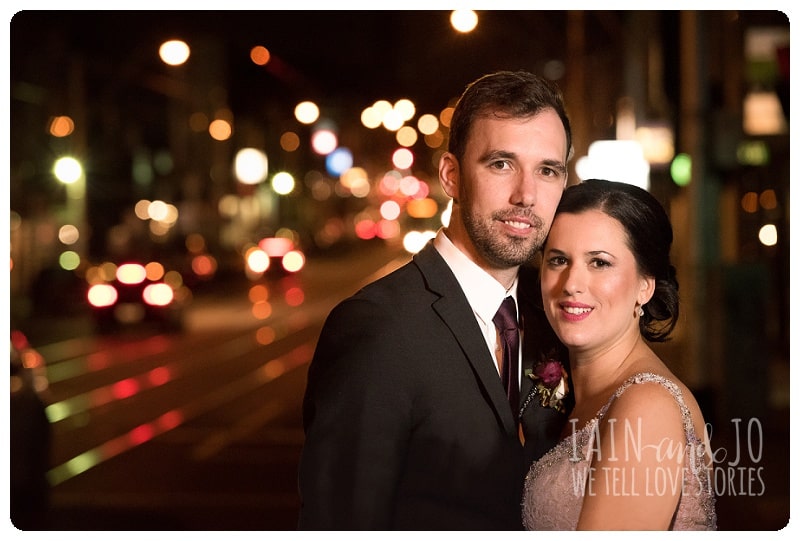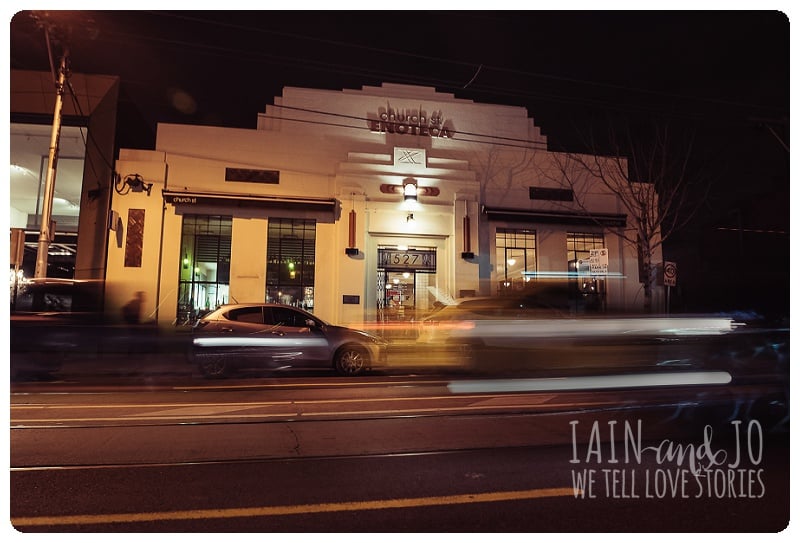 Sarah and Brett's Dream Team: Ceremony and reception: Church St Enoteca | Celebrant: Wendy McRae | Flowers: Pomp and Splendour | Dress: Bluebell Bridal