When Sarah and Gareth first met after a mutual friend's basketball game, it's safe to say that Gareth didn't make a good impression! Gareth interrupted a conversation about a fantasy novel to correct Sarah, so the first words he ever said to her were along the lines of "you're wrong about that". 
From there, it took a few more weeks and a couple more encounters (with mixed success!) before they got to have a proper chat and then go on a date.
"When he smiled though, I knew I was hooked… even if he did forget all our conversations! If Gareth hadn't decided to come to my birthday after our first meeting, I'm not so sure we'd be together now. He's the best gift I've ever gotten."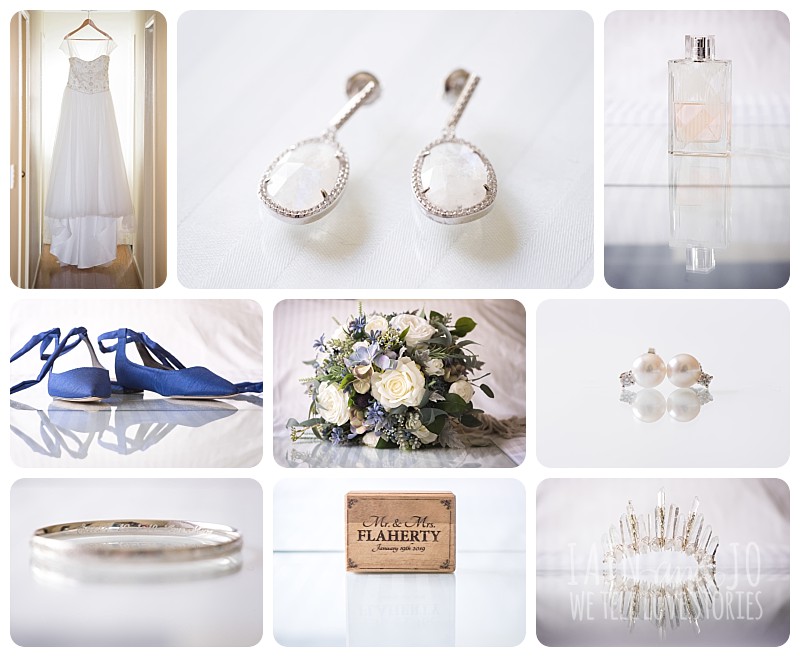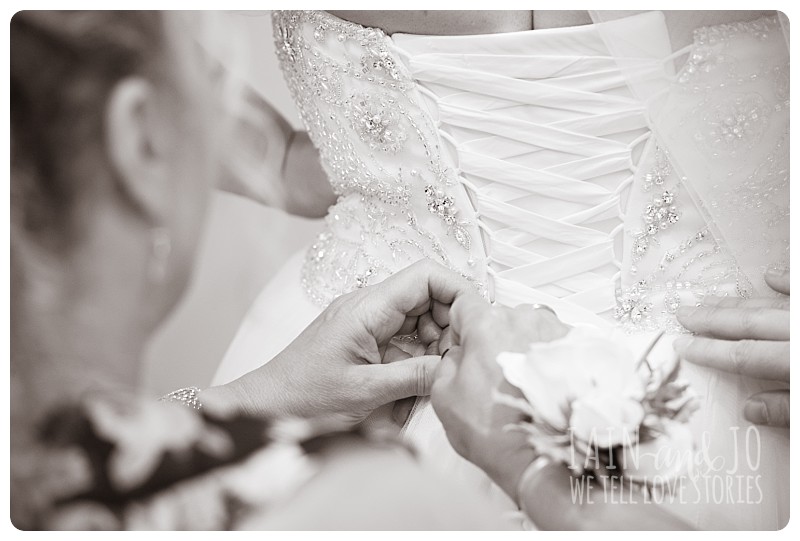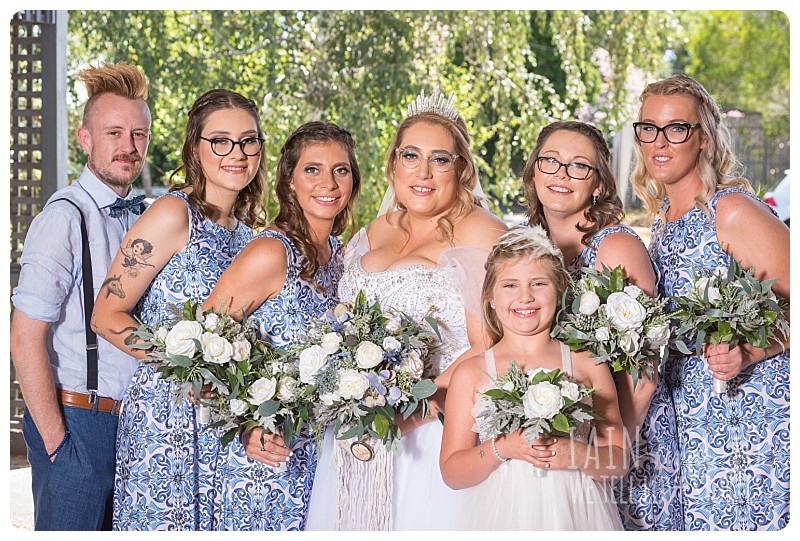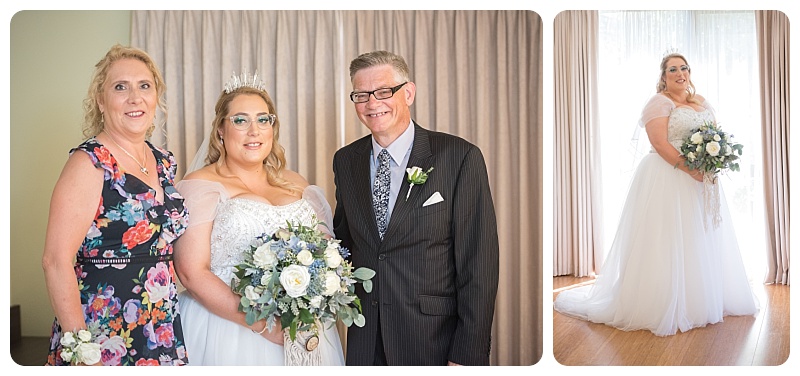 Once Gareth had planned to propose, he decided to measure one of Sarah's rings before she got home from work, but she arrived early. In his rush to hide the evidence, Gareth accidentally stabbed himself with a wooden ruler (!) Unable to explain why he was using a ruler at all, he lied and said that he had scraped against a door snib. Sarah told everyone about his clumsiness and he got teased mercilessly until the day he proposed, when he could share the real story. Yes, he's still clumsy, but at least he had a good reason!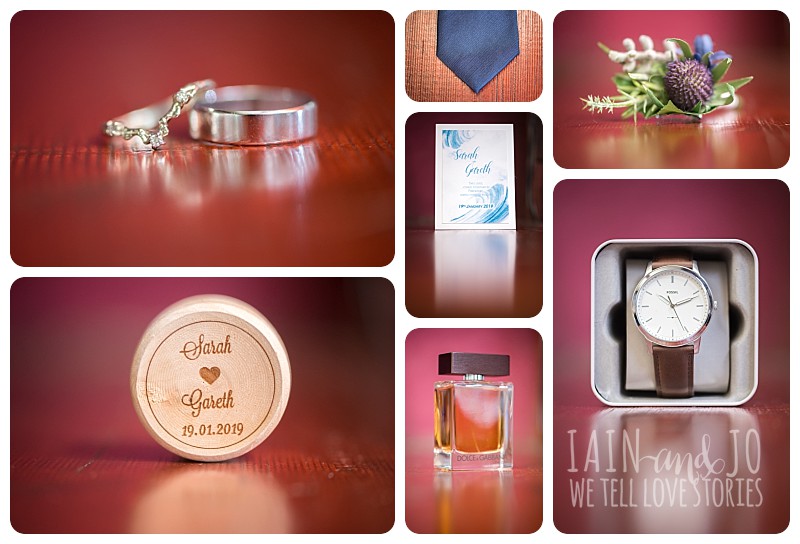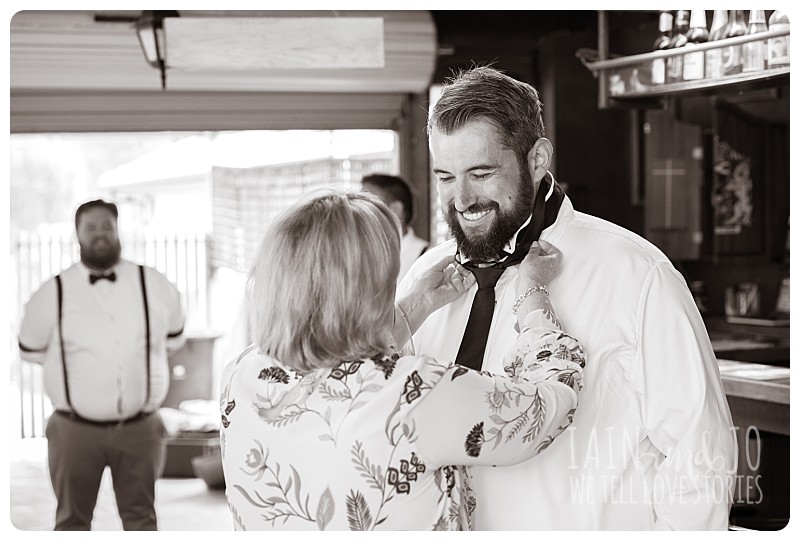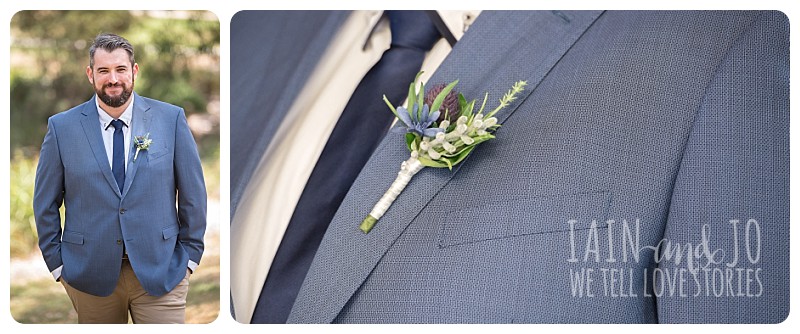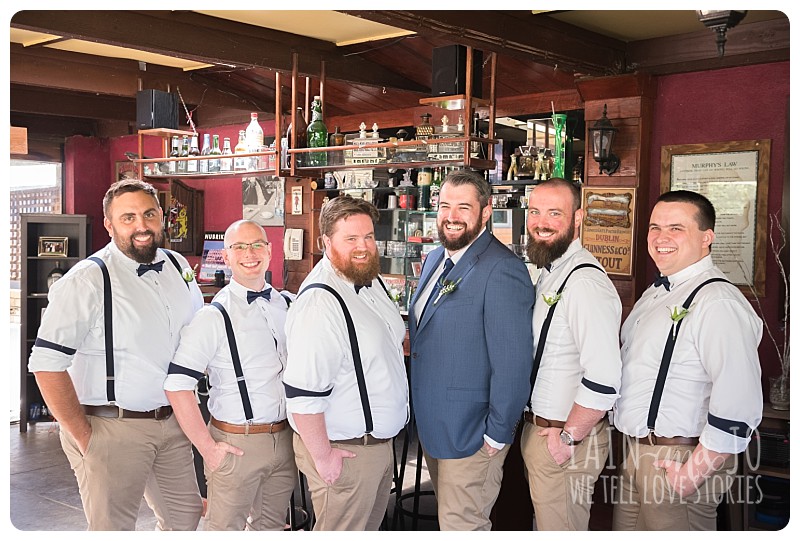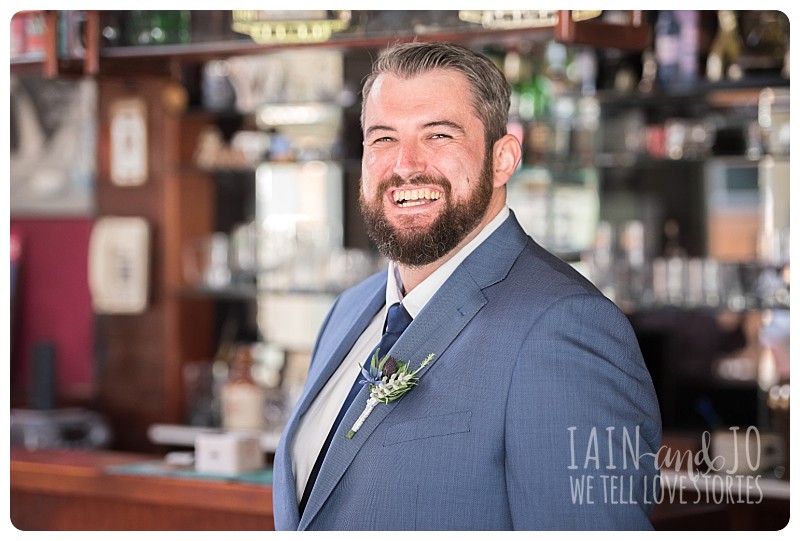 For the actual proposal, Gareth popped the question in Hyde Park in Sydney after a day of sightseeing together. Sarah was tired from all the walking they'd done, so when Gareth started saying lovely things, she thought she was just getting a bit of a pep-talk until he got down on one knee and pulled out the ring.
Sarah and Gareth planned a relaxed vibe for their wedding, which they certainly achieved. From the beach boho dress code, beautiful Mordialloc beach ceremony complete with white sails, and arriving in a super cute blue combi van; everything was perfect for this loved up pair.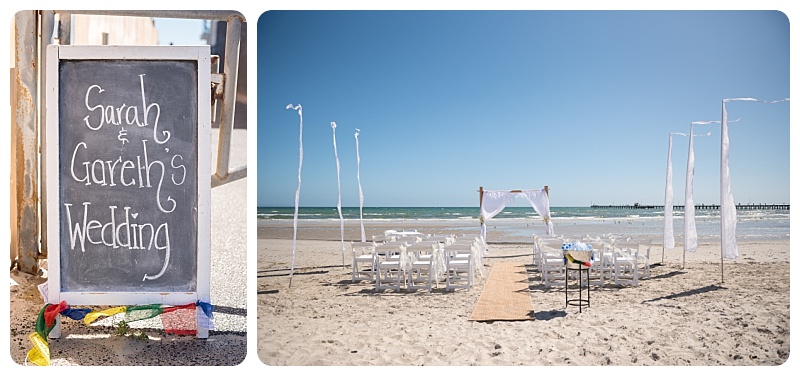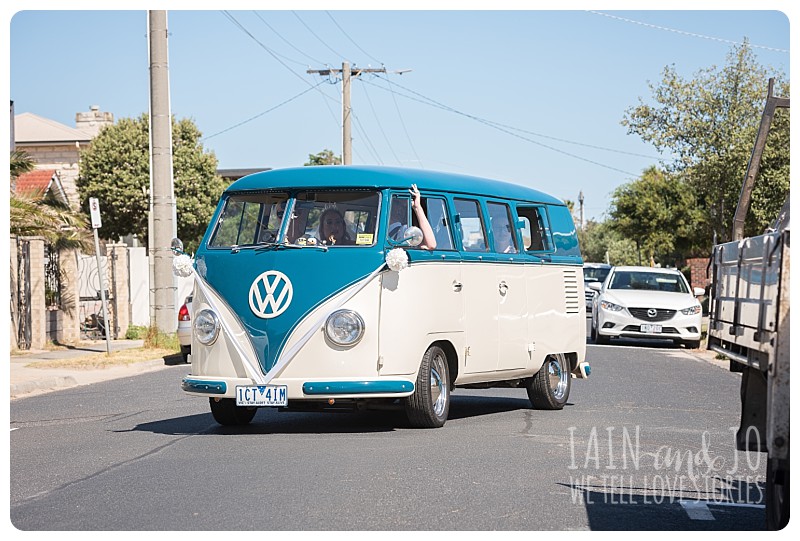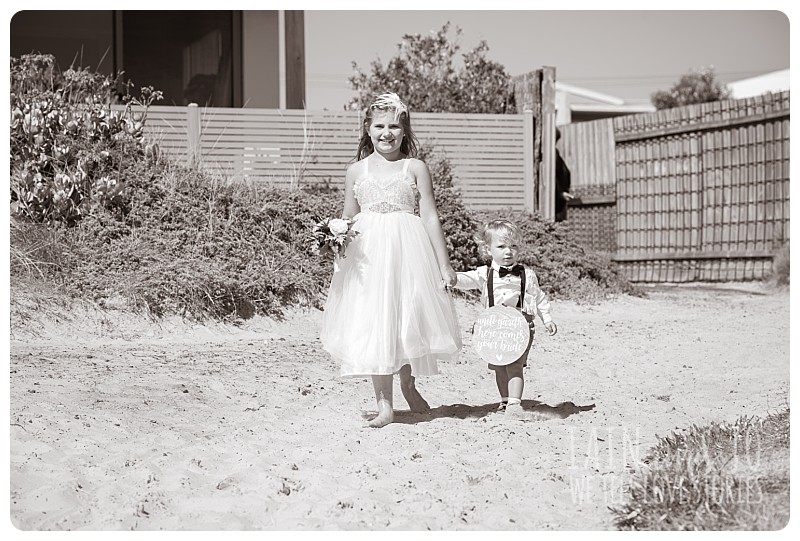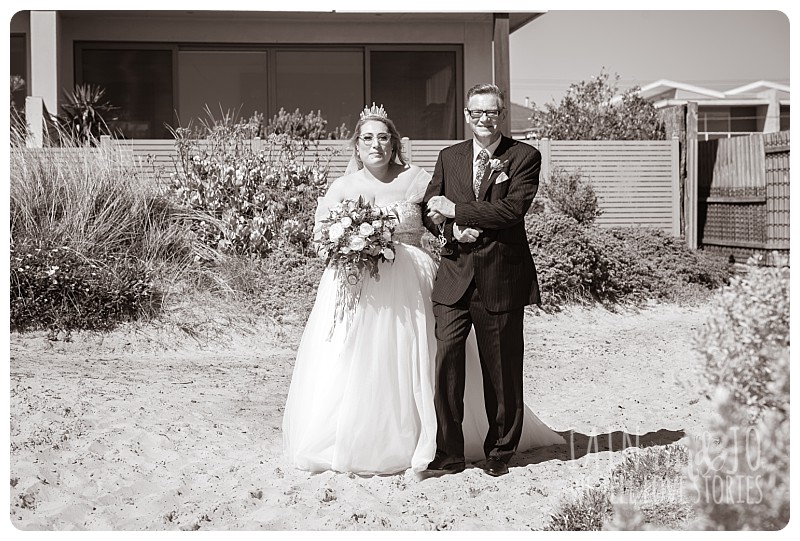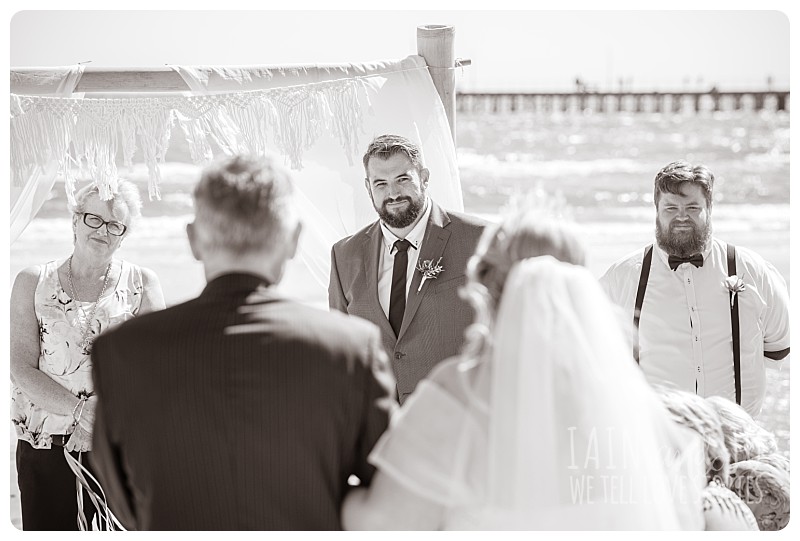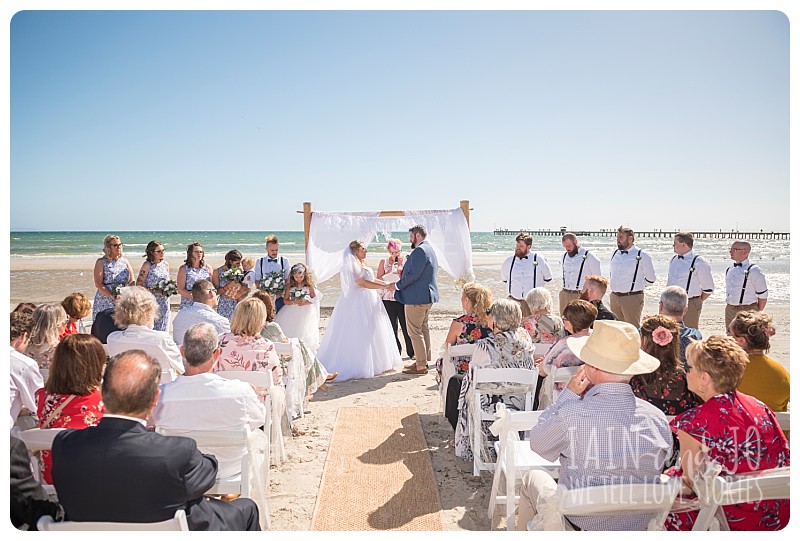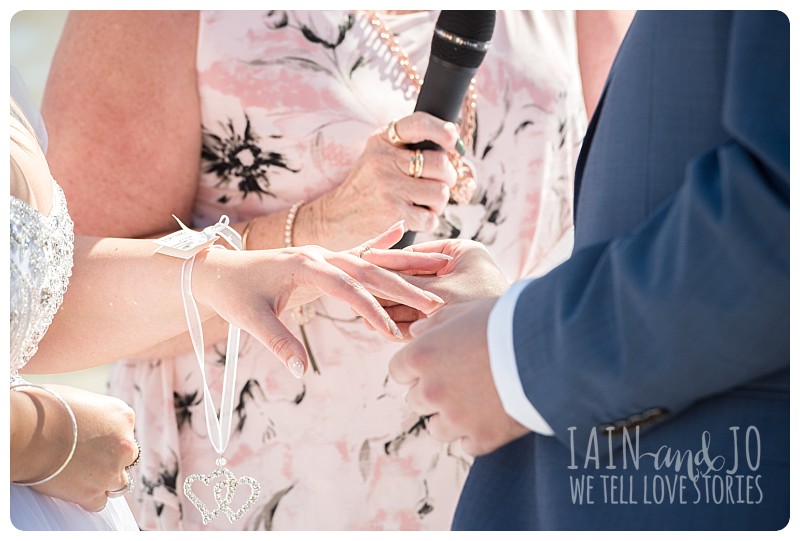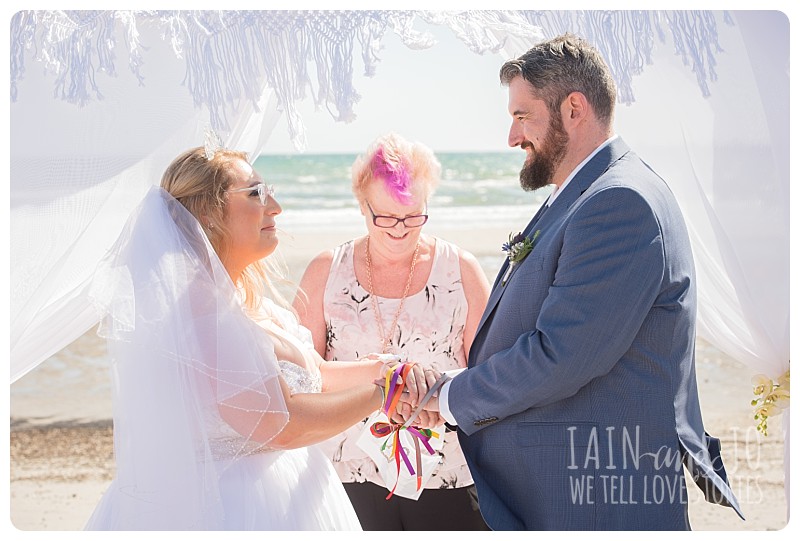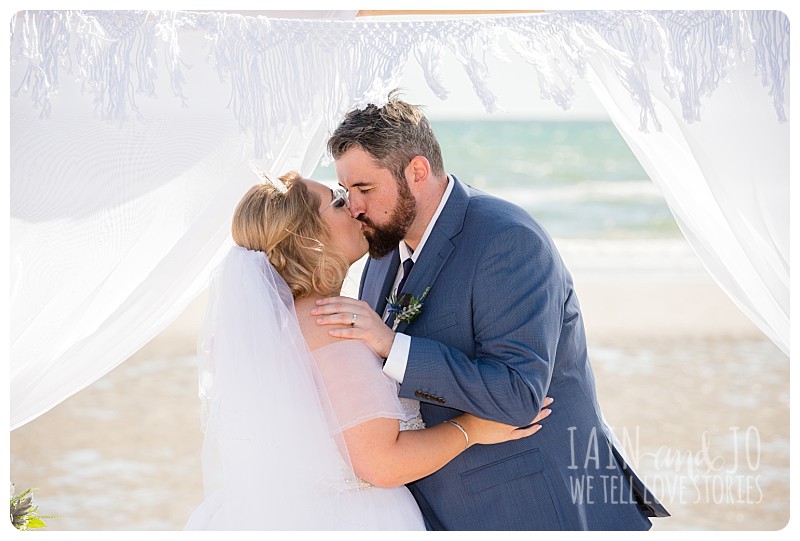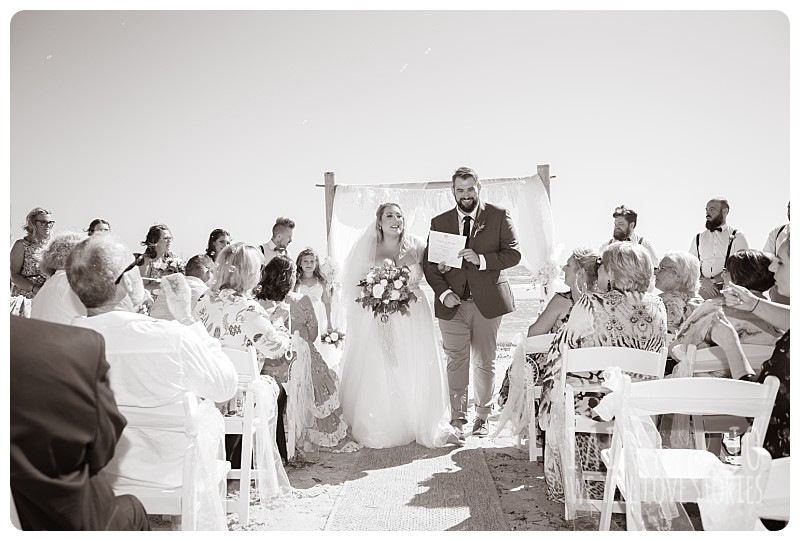 "I'm so blessed to have this wonderful, loving, nurturing, stubborn man to call my husband … He's my best friend. He challenges me; supports me and continues to help me grow into the best version of myself every moment."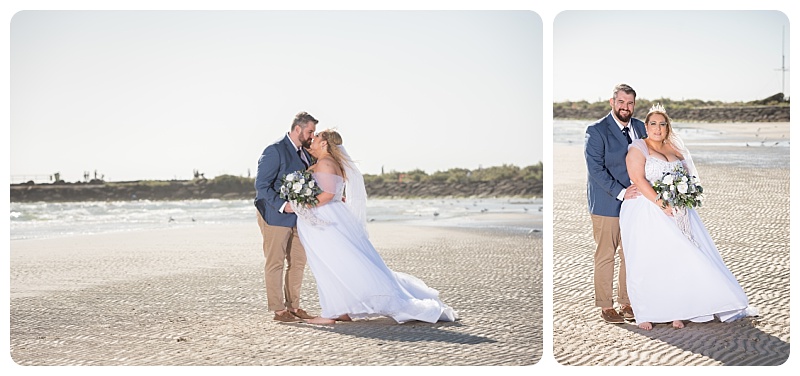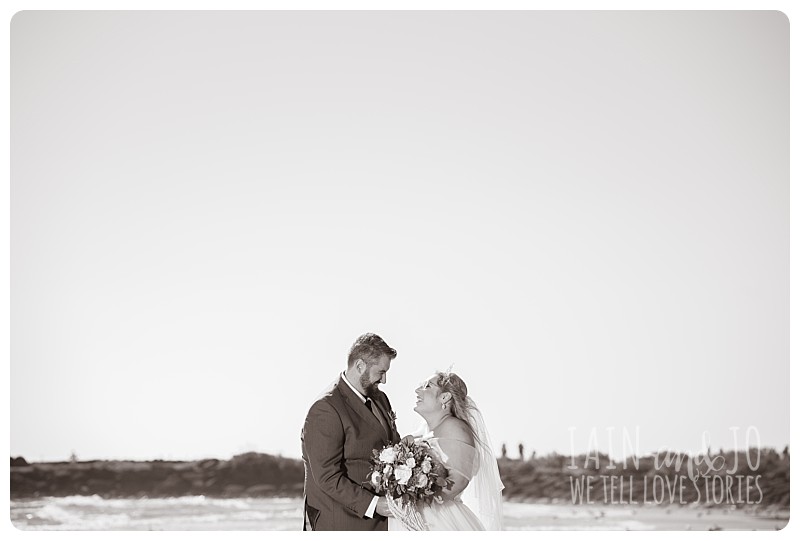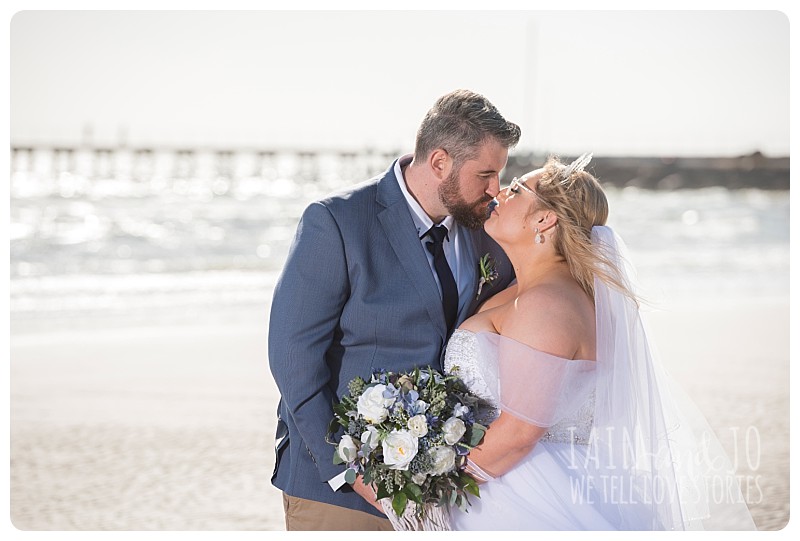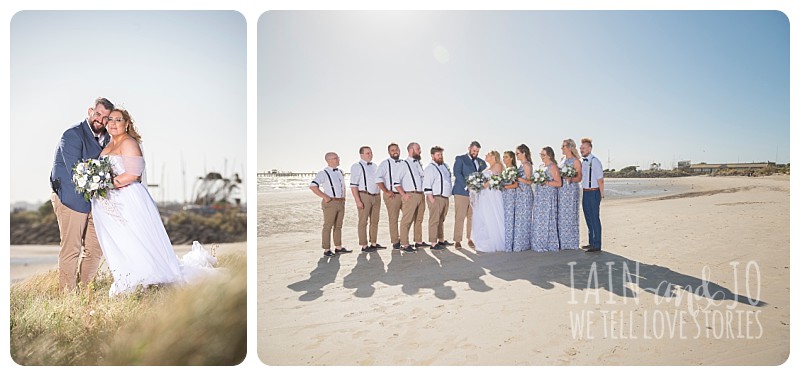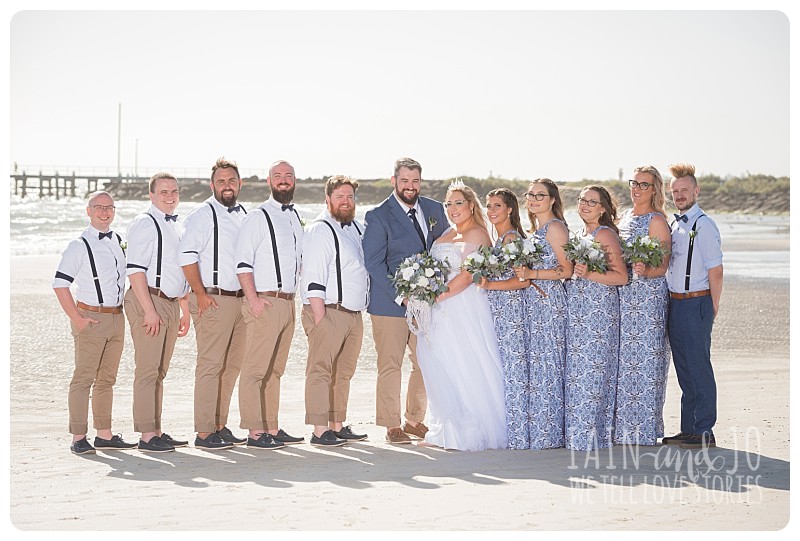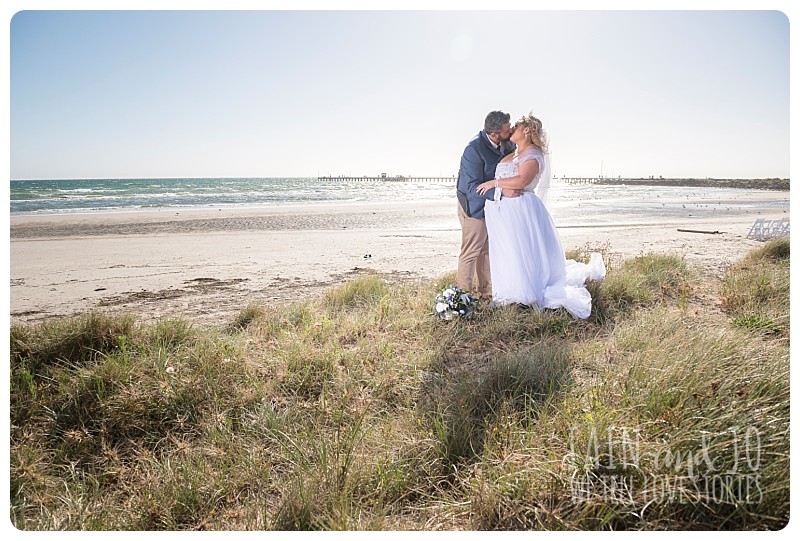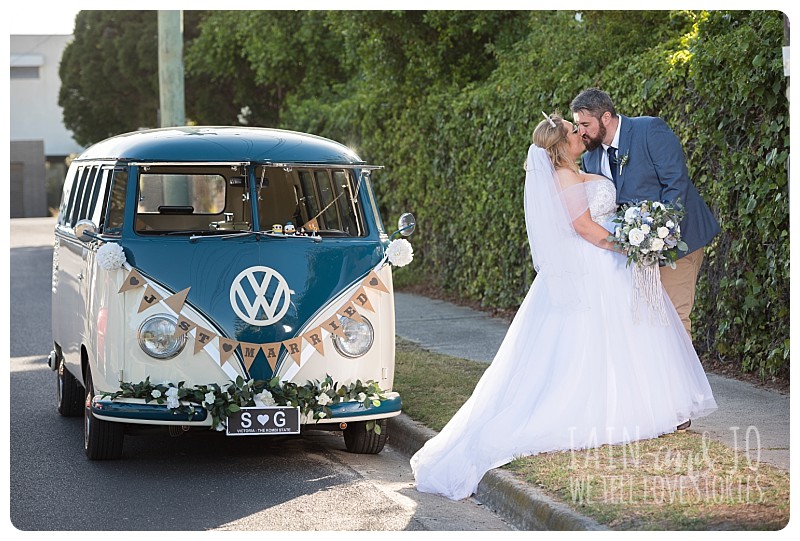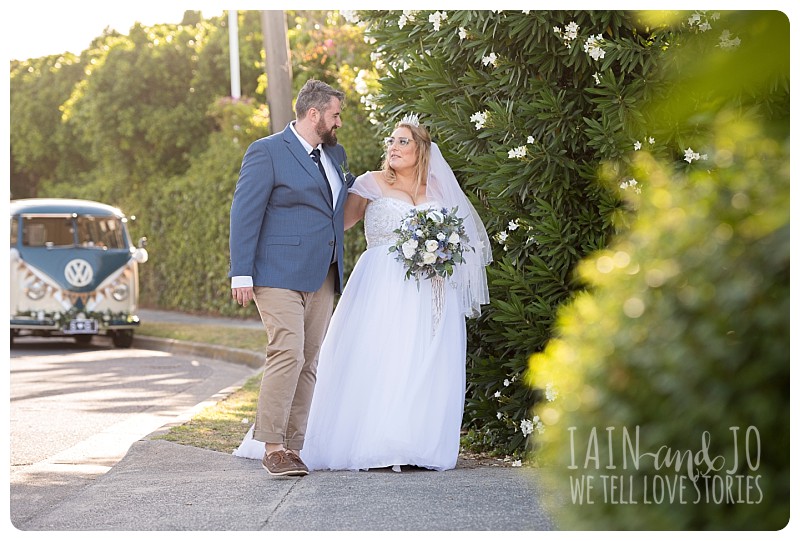 We braved the wind for some photos on the beach before we all strolled up the road to Doyles Bridge Hotel for their reception. We've worked at Doyles many times, but it's always a spectacular surprise to first walk into the function room with the late afternoon sun streaming through the windows, it was just gorgeous. A quick outfit change for Sarah and everyone was ready to party!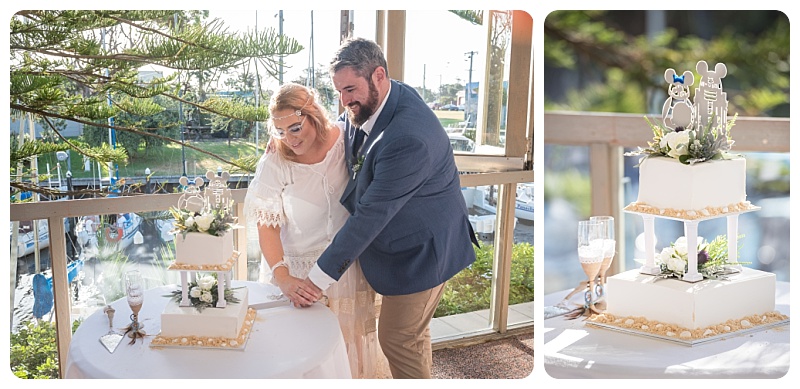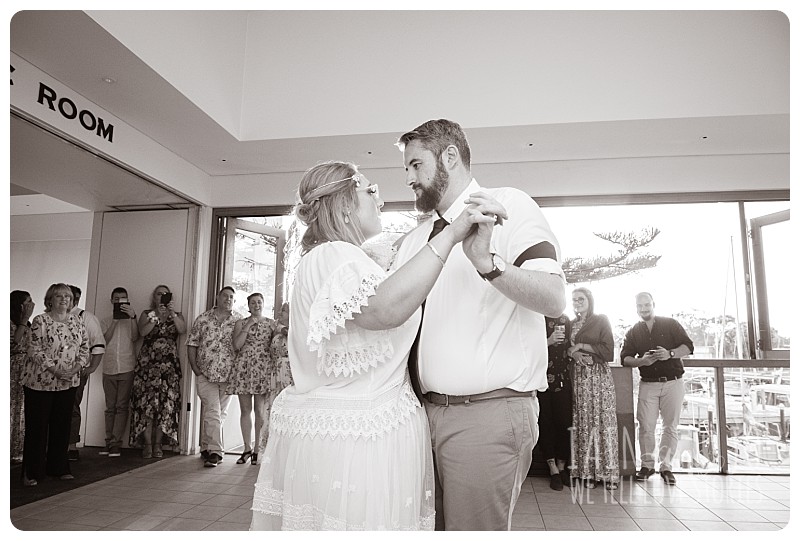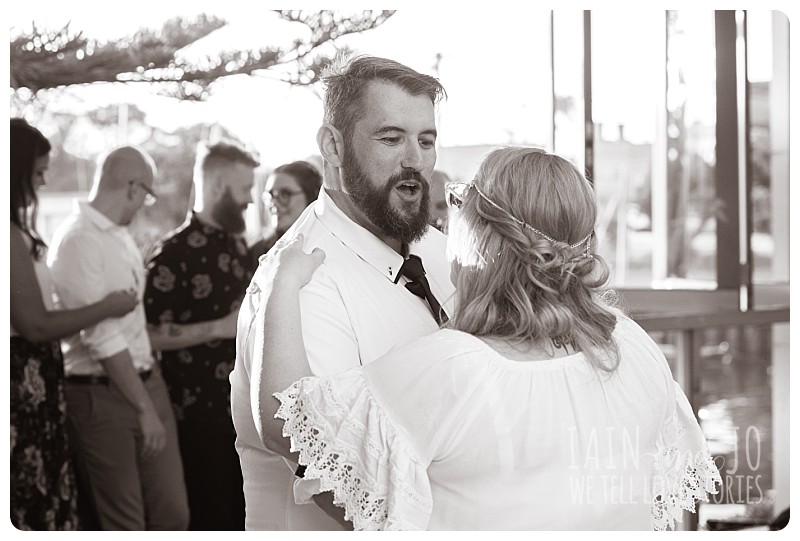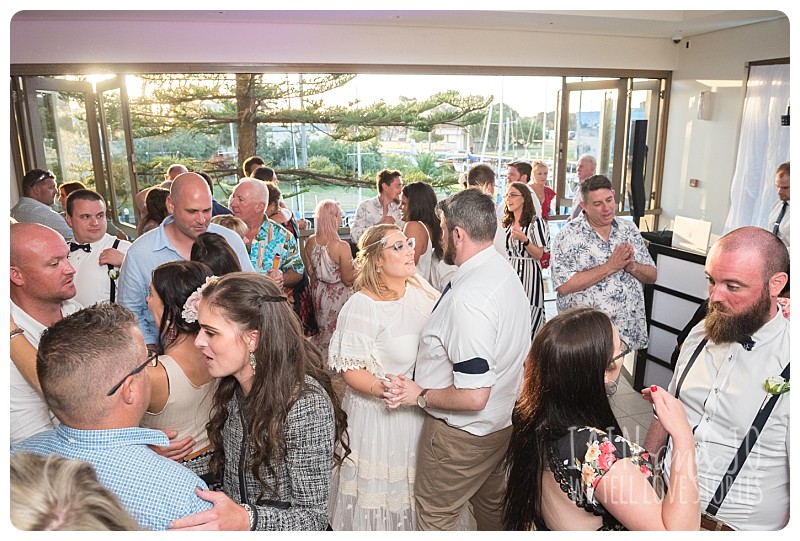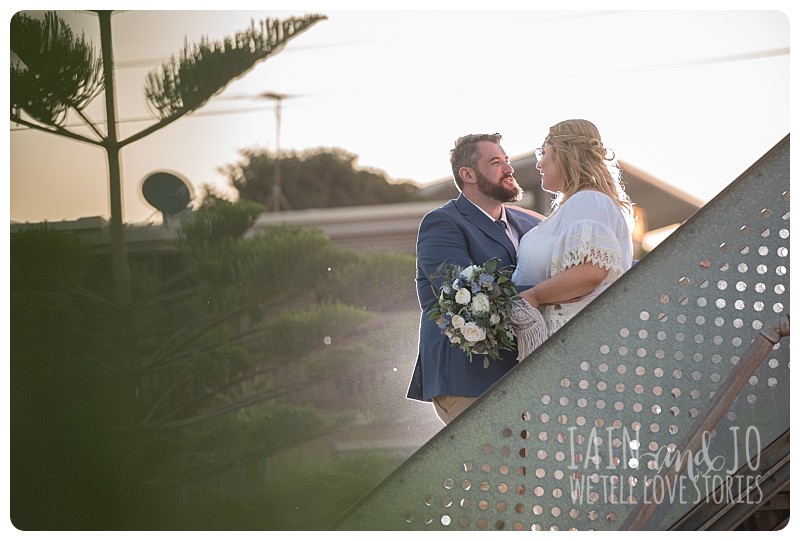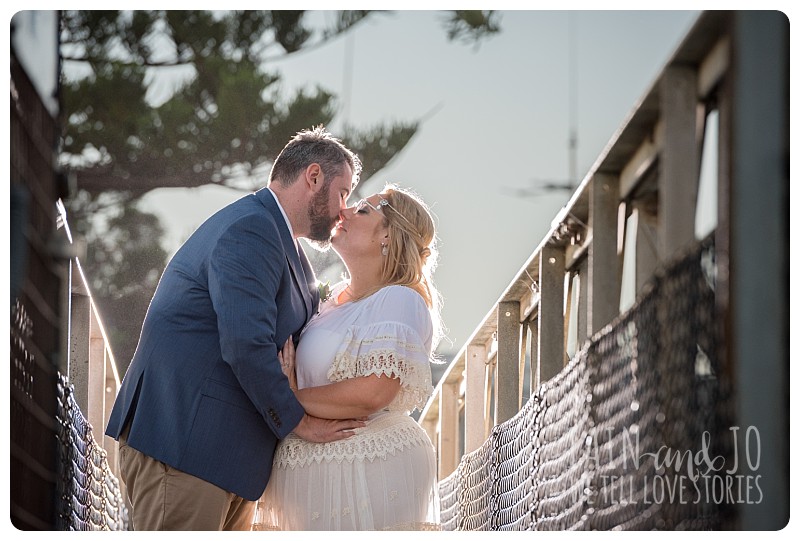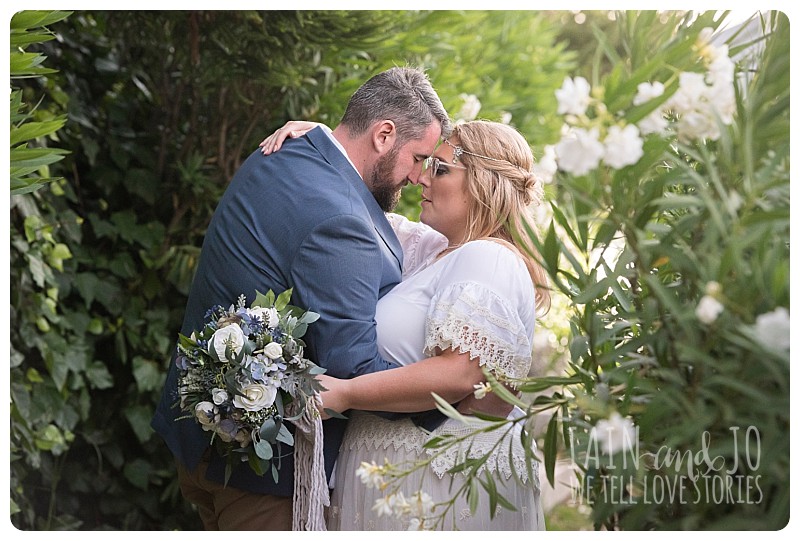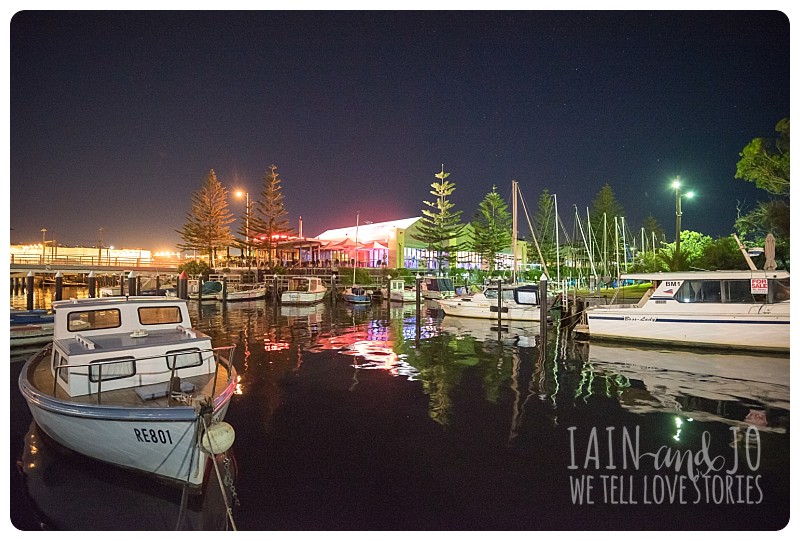 Sarah and Gareth – it's been such a wonderful journey getting to know you both and your family and friends over these past couple of years. We are truly so happy for you and wish you all the happiness for a wonderful marriage filled with laughter, love and Star Wars!