Who knew a thoughtful happy birthday hug could change your life? When Sarah started working at Crown Casino, she immediately noticed Jeremy's impressive flair bartending skills. (Well to quote Sarah exactly: "it was hot as f@*k!") They got chatting and Sarah casually mentioned to Jeremy that her birthday was coming up. A week later, they were both on the same overnight shift and as the clock ticked over to midnight, Jeremy found Sarah to give her a hug and sing happy birthday.

"I just remember her smile and bubbly personality. She is just really, really happy all the time. You'd come home after a rough day and she would always make you happy."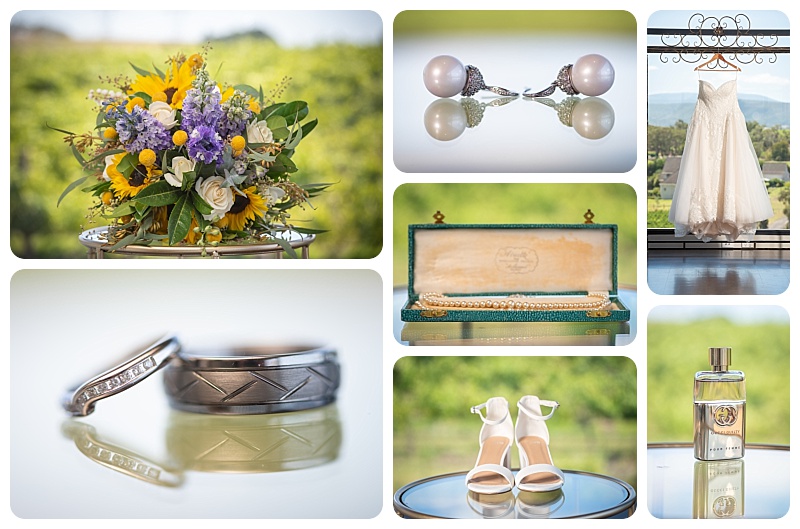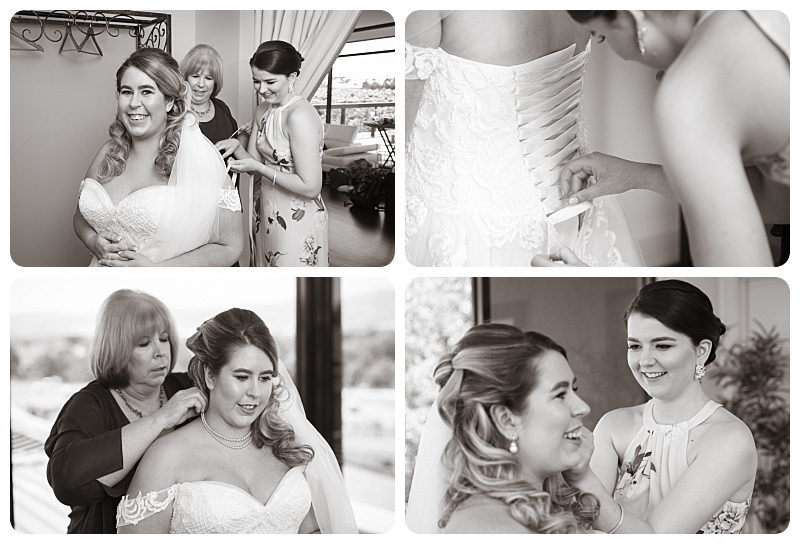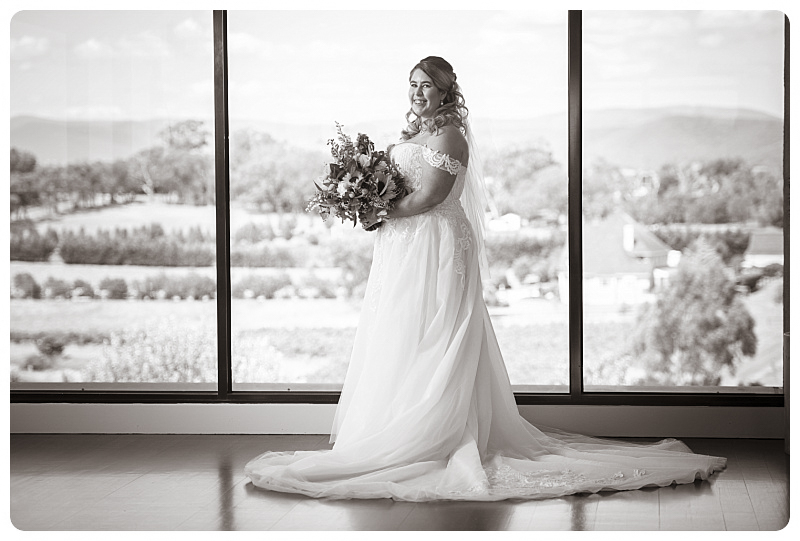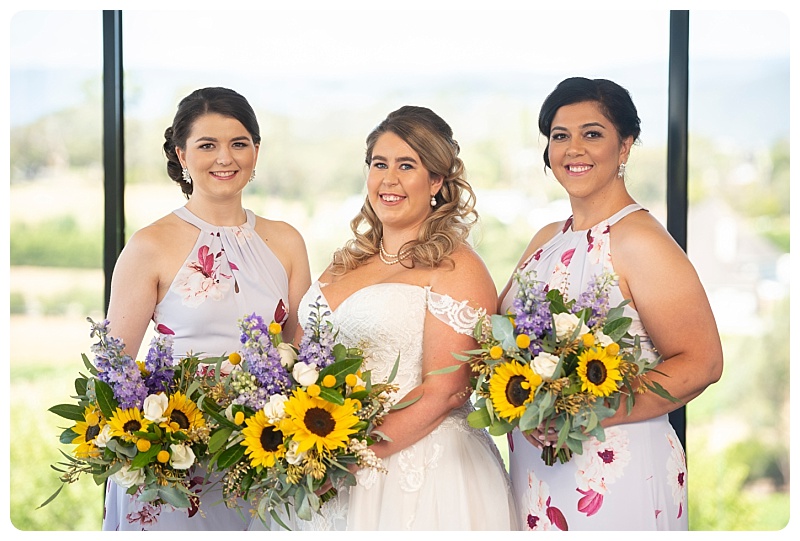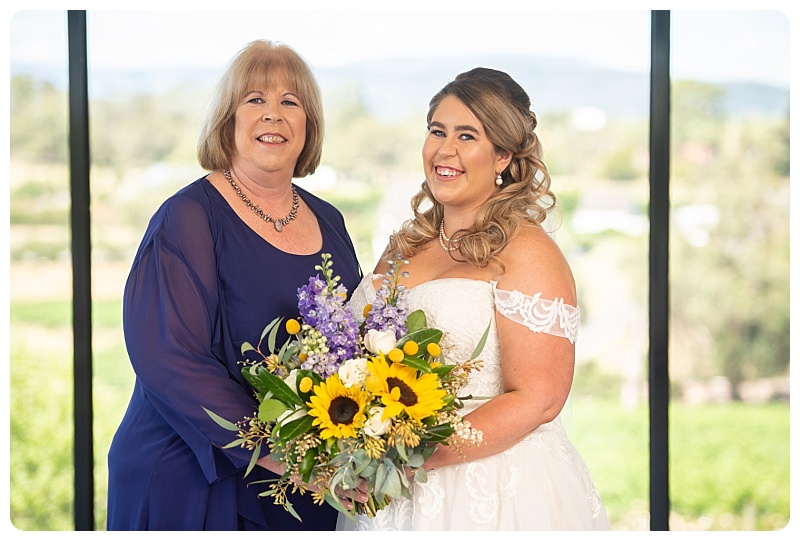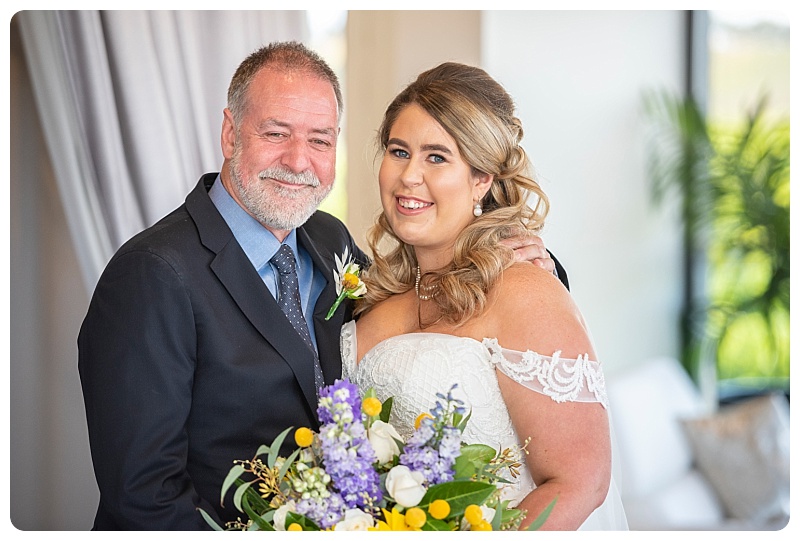 The couple had only been together three months when they decided to move to Brisbane together for Sarah's studies. After a couple of years in the sunshine state, they returned to Melbourne to build their dream home and start their lives together.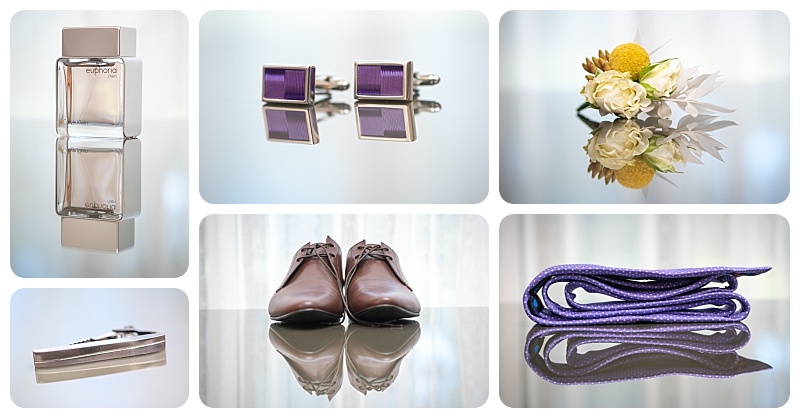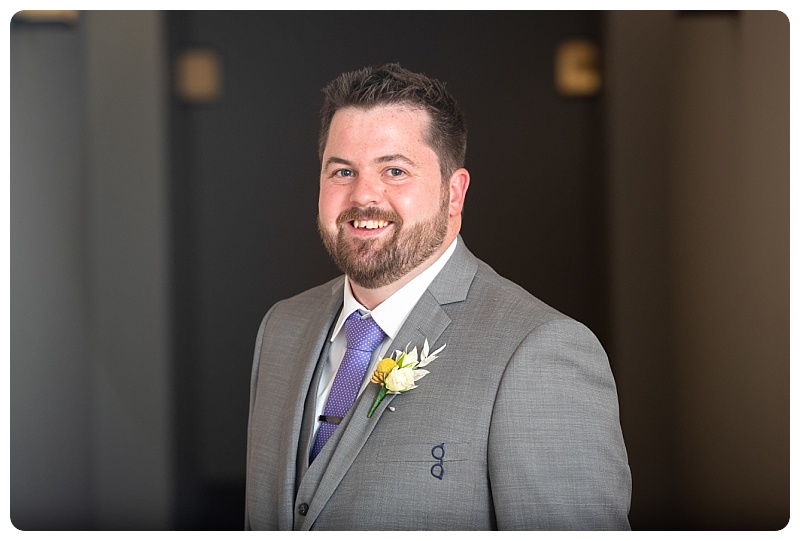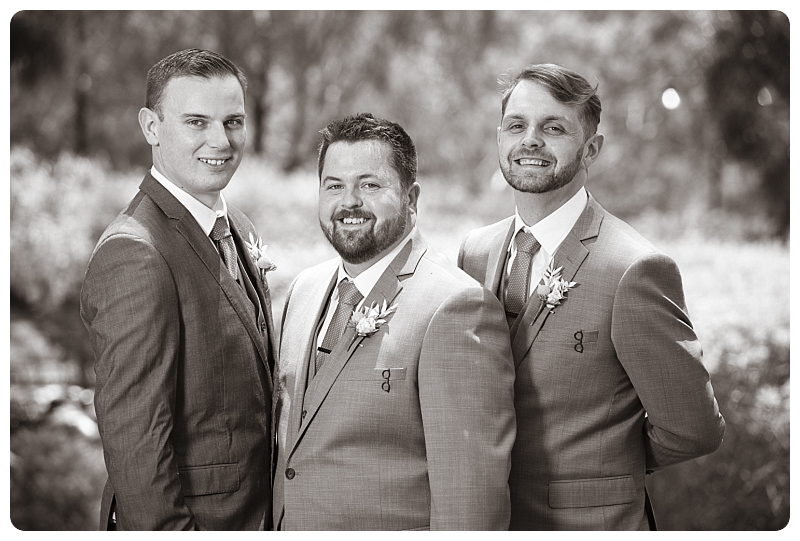 After getting some not-so-subtle hints, Jeremy planned the proposal for during a weekend away to Adelaide to watch their beloved Geelong Cats play AFL. It was after a lovely evening listening to jazz and sipping wine at Winter Fest, that Jeremy dropped to one knee on a romantic walk along the river.
"As we were walking out of the hotel, I purposely didn't chuck a jumper on and when we got outside, I said oh I forgot my jumper, I will go back and get it. The ring box was still too bloody big to carry, so I had to take it out of the box and I had it in the little coin pocket of my jeans."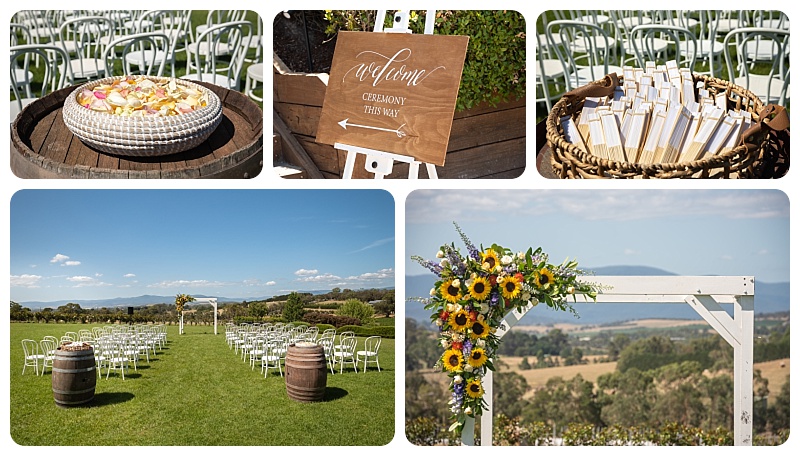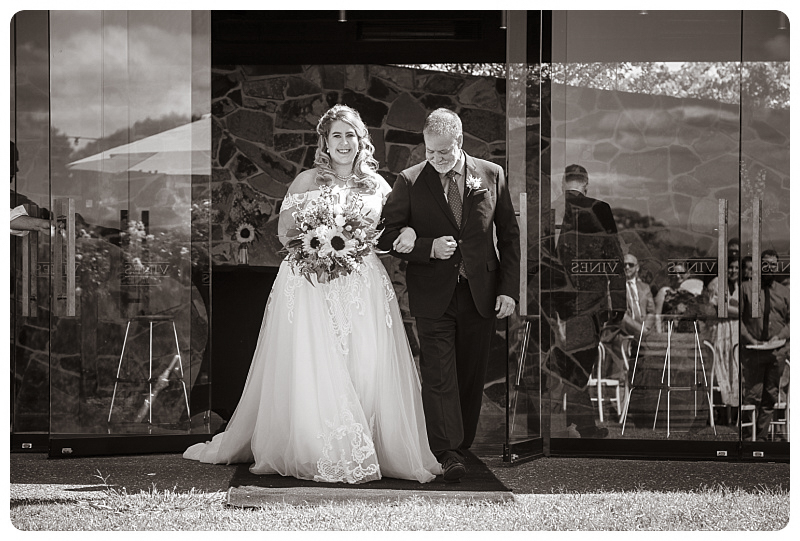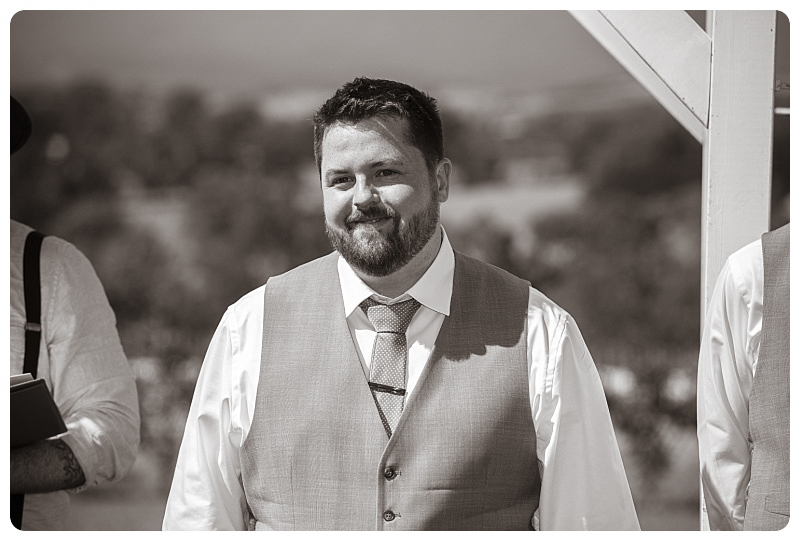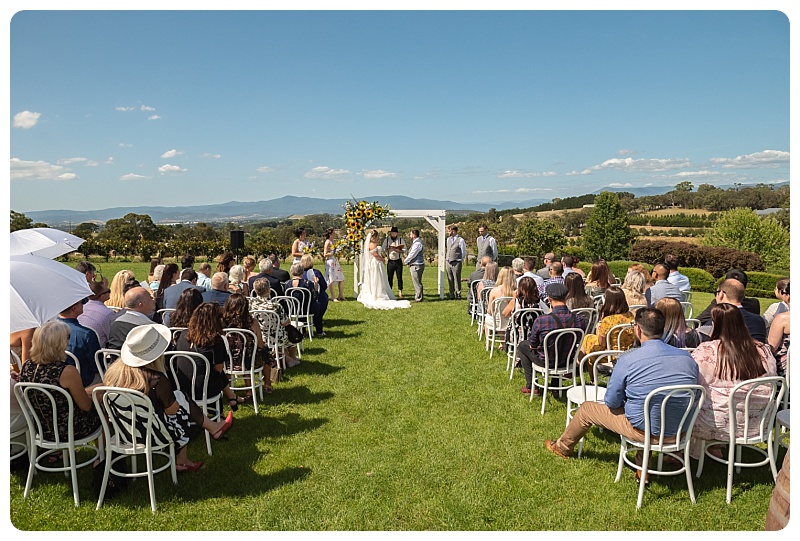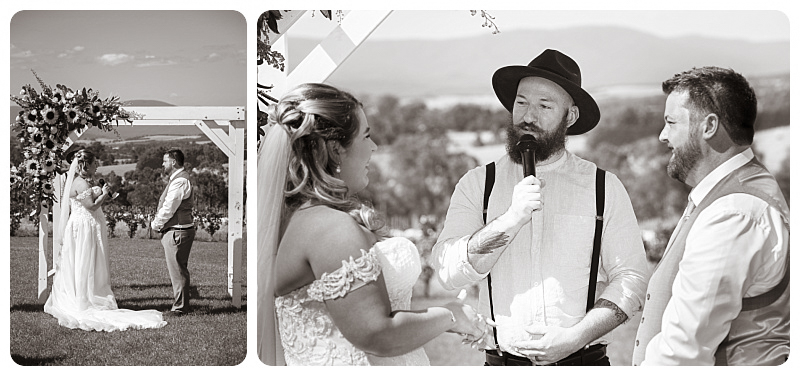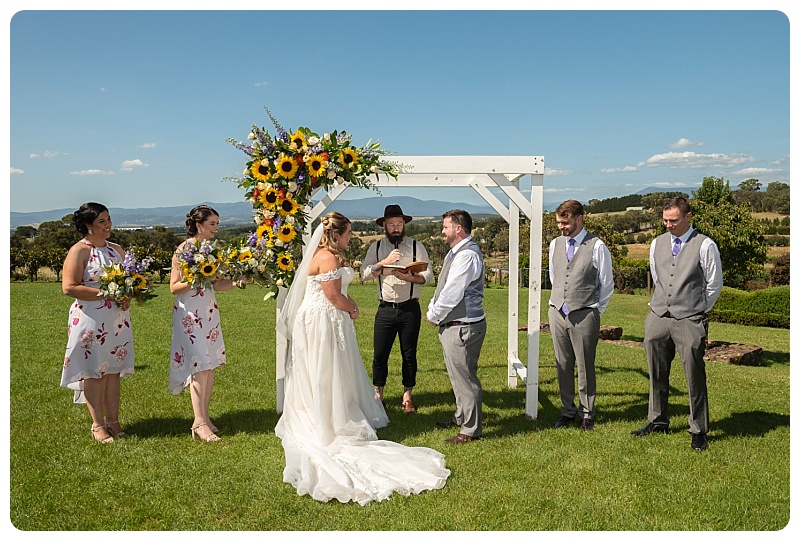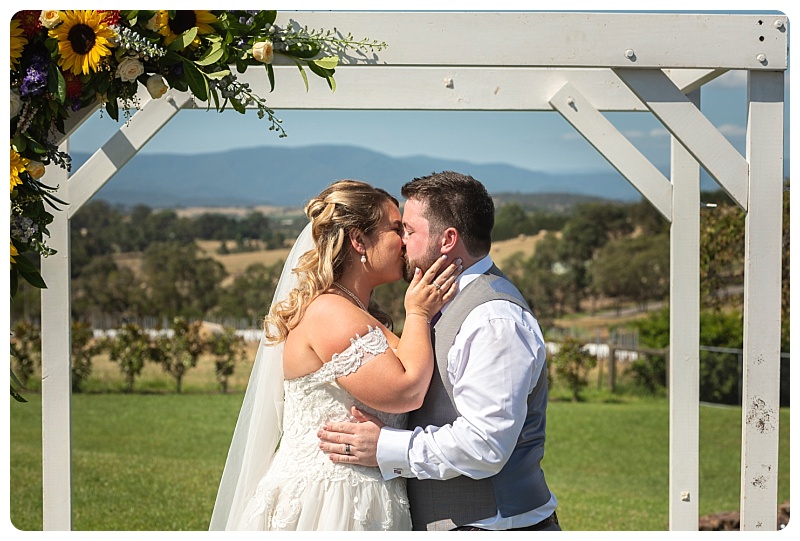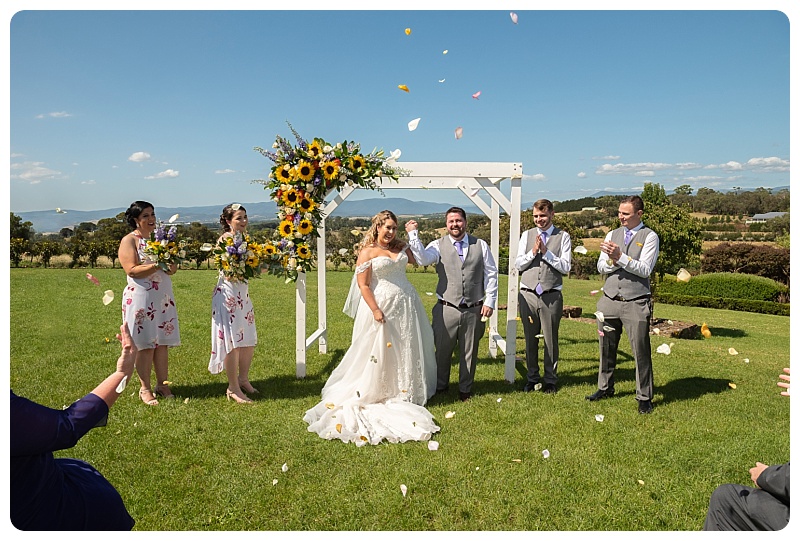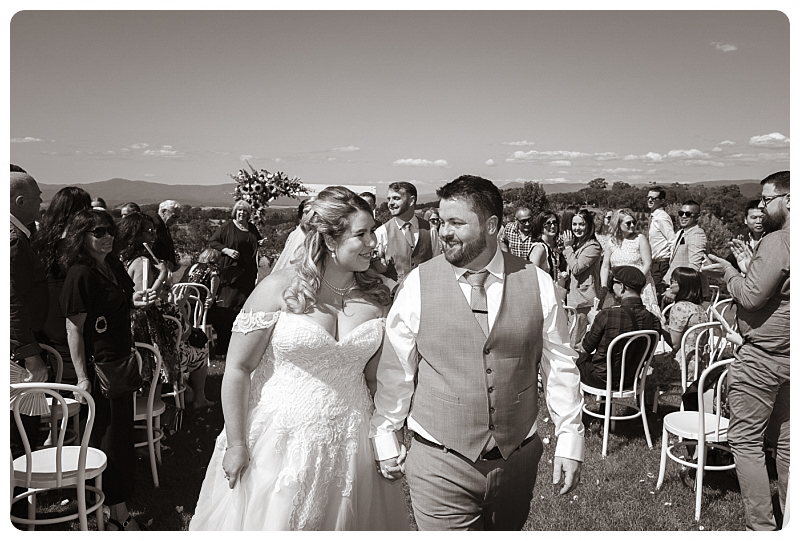 For their wedding, Sarah and Jeremy chose the stunning Vines of the Yarra Valley. From the light filled room where the girls got ready, to the beautiful outdoor ceremony location, Vines certainly knows how to capitalise on their incredible picturesque views!
"I want to be with you always, just as you are. I chose you above all others to share my life in marriage. I love you for yourself and I want you to become all that you can be. I promise to honour this pledge as long as i live, to me you are perfect."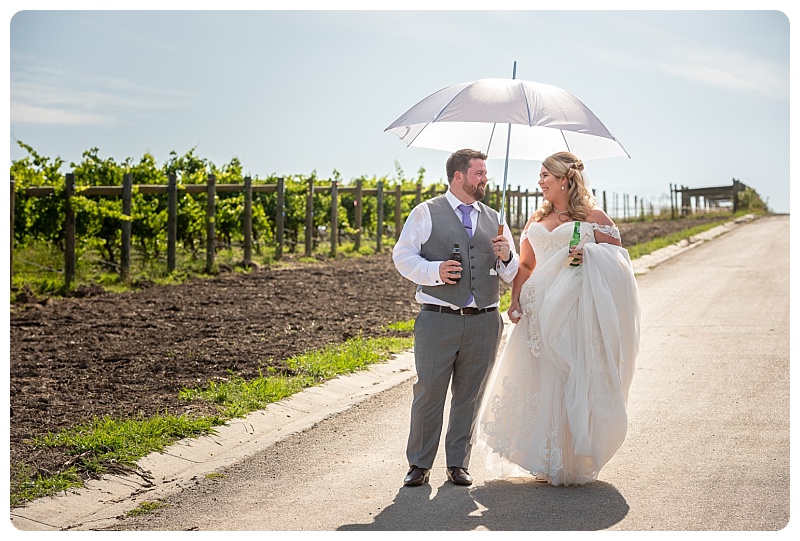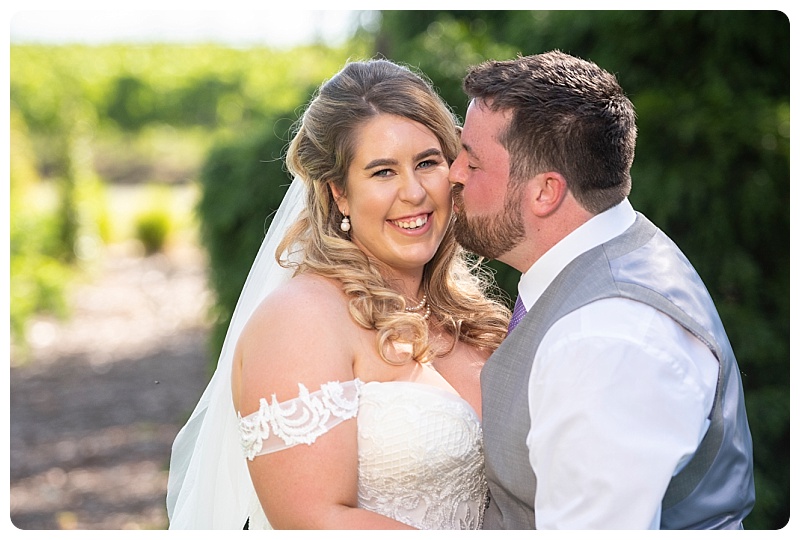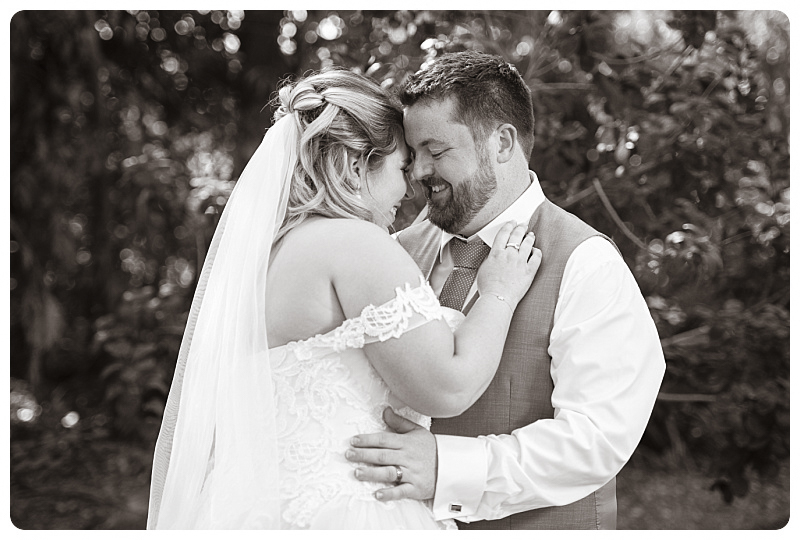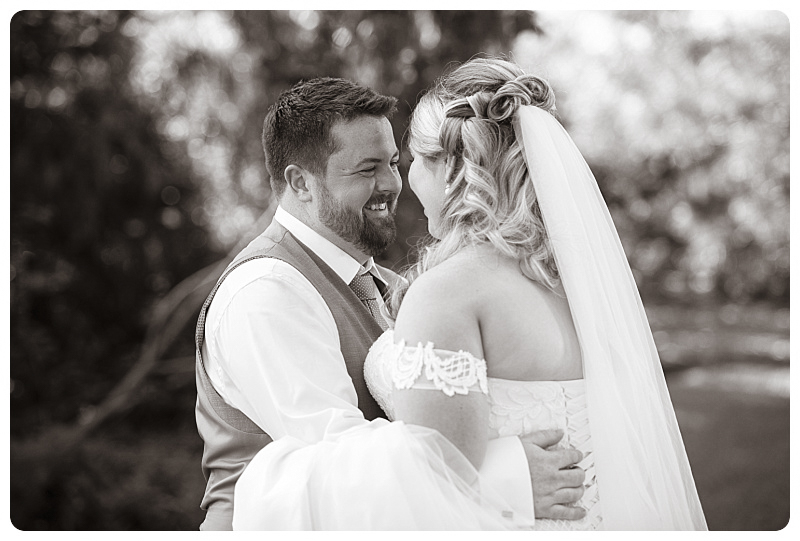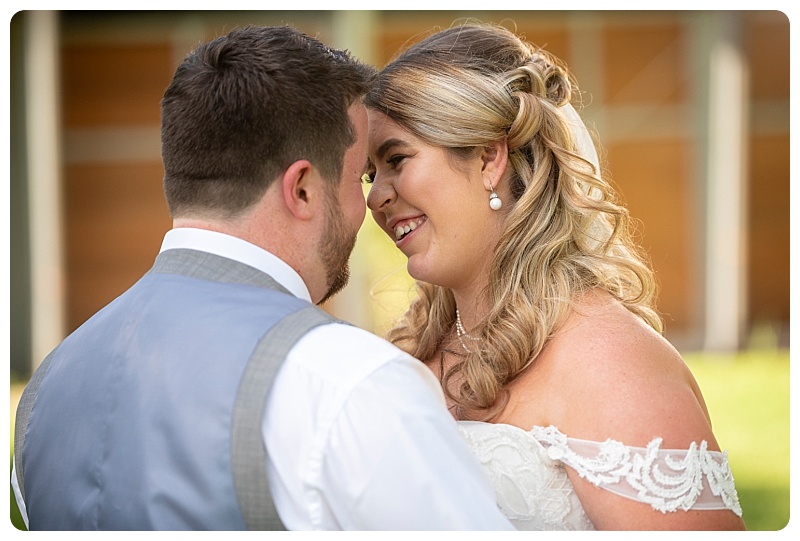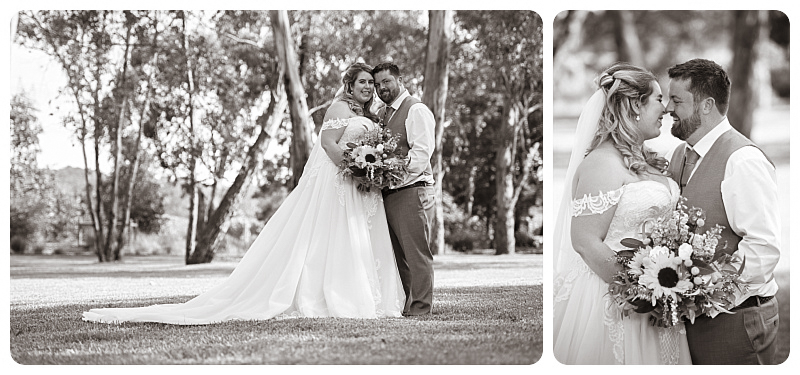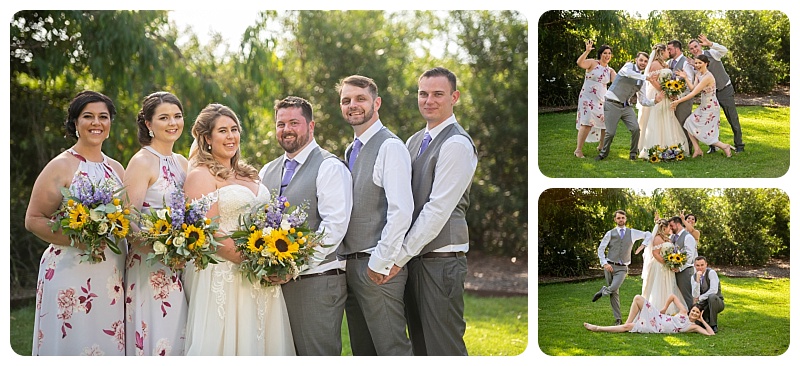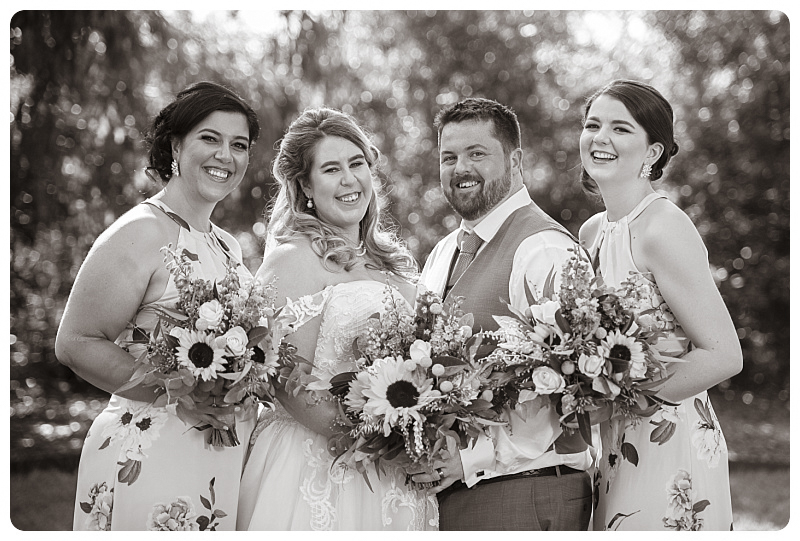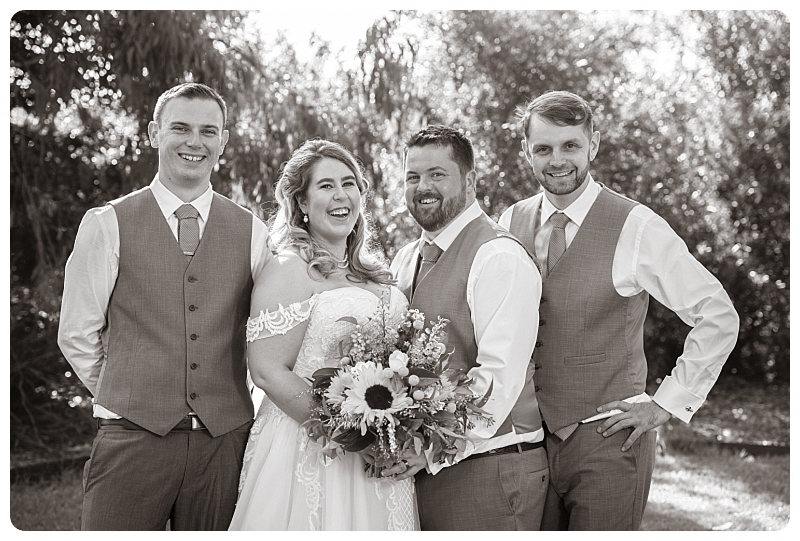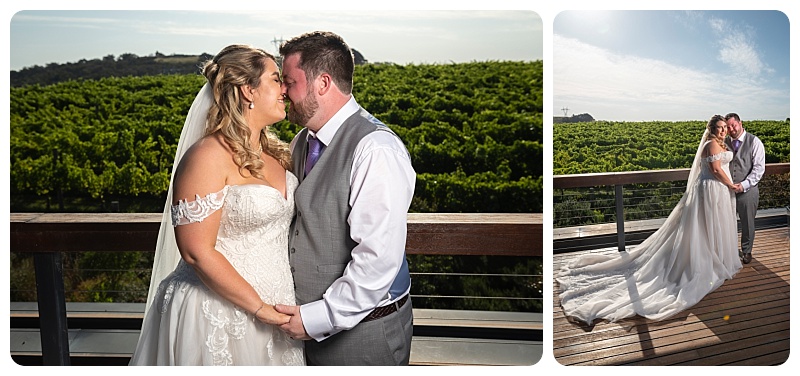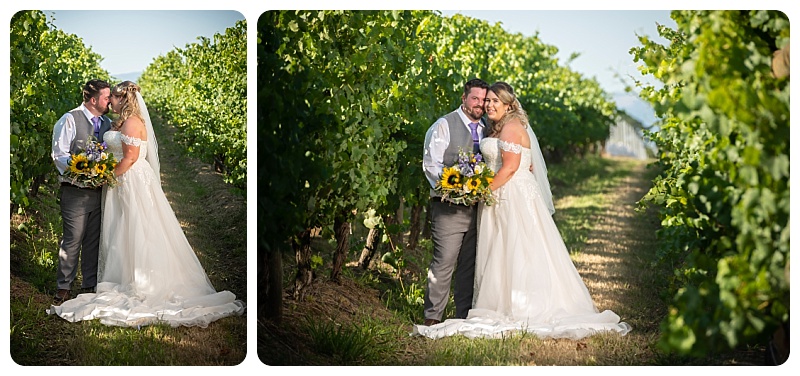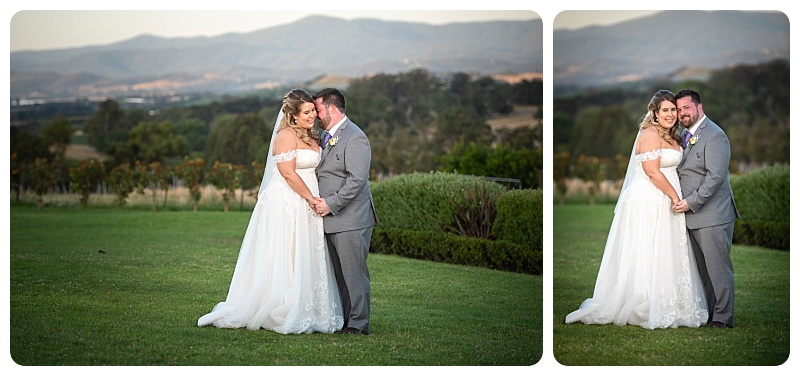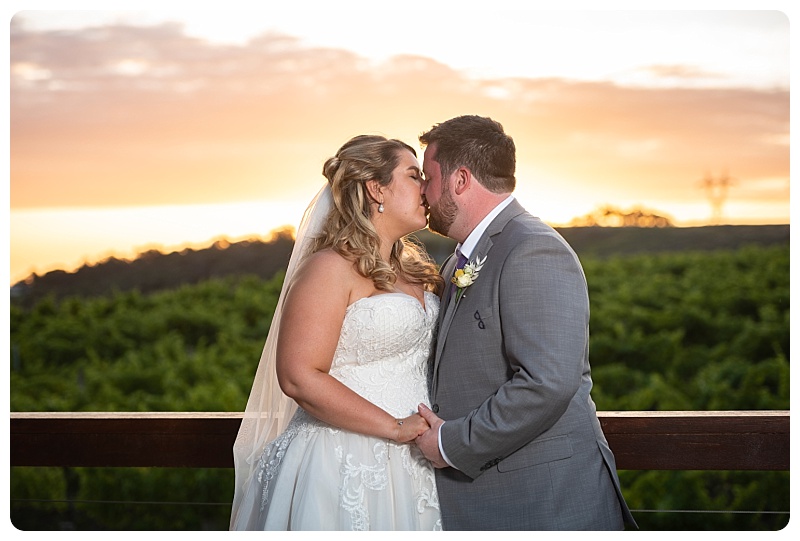 After the heartfelt ceremony, we only had to walk a short distance to take some photos around the property, while guests enjoyed drinks and lawn games. Sarah and Jeremy are just so crazy in love, it was a very easy day at the office for us. It really is a pleasure to witness and document such a loving couple, who are obviously very into each other!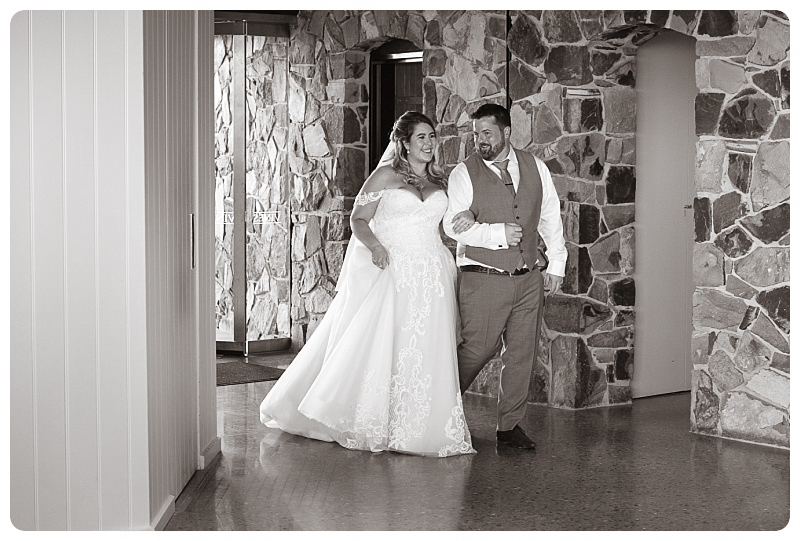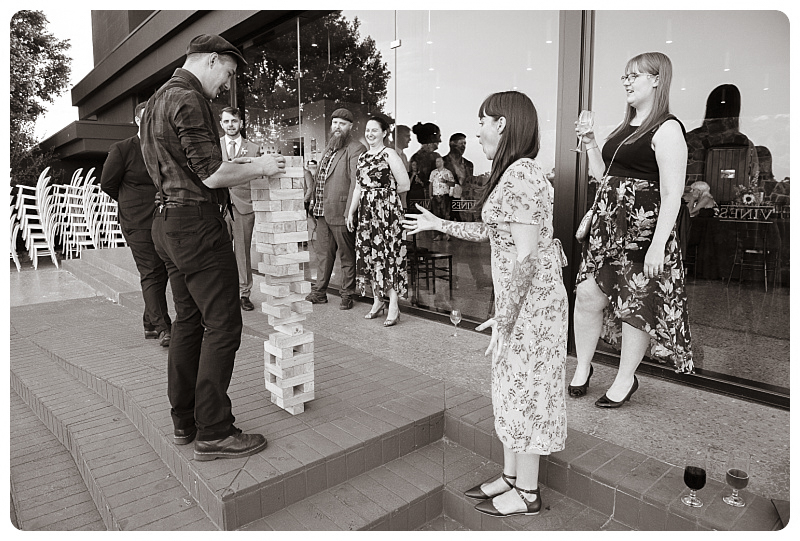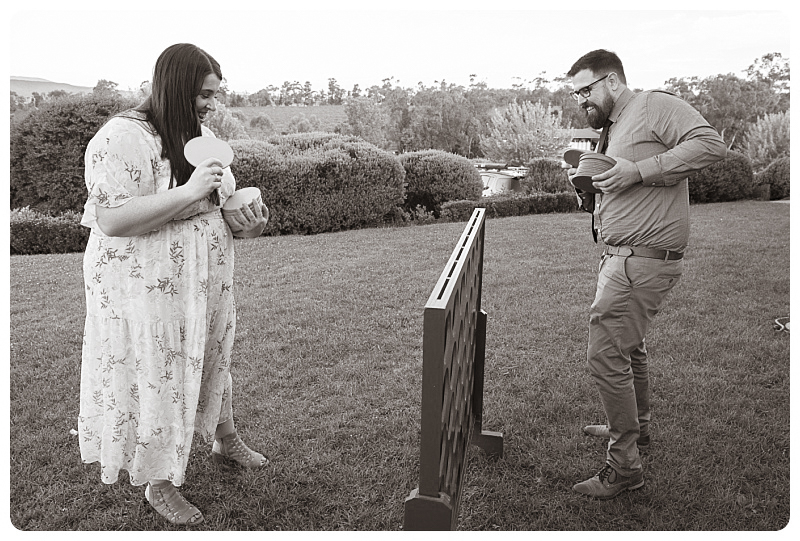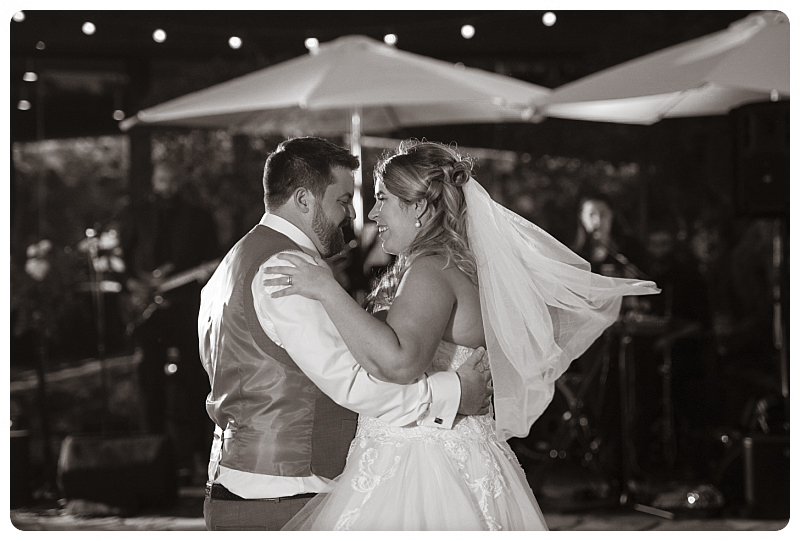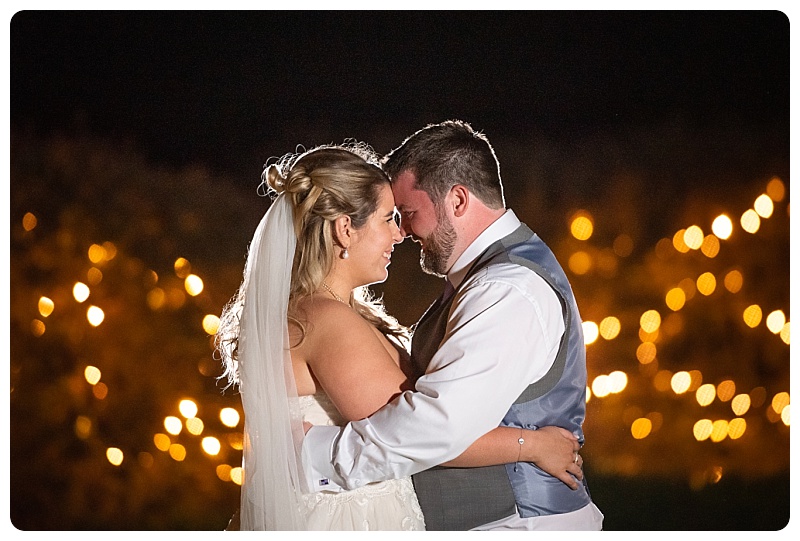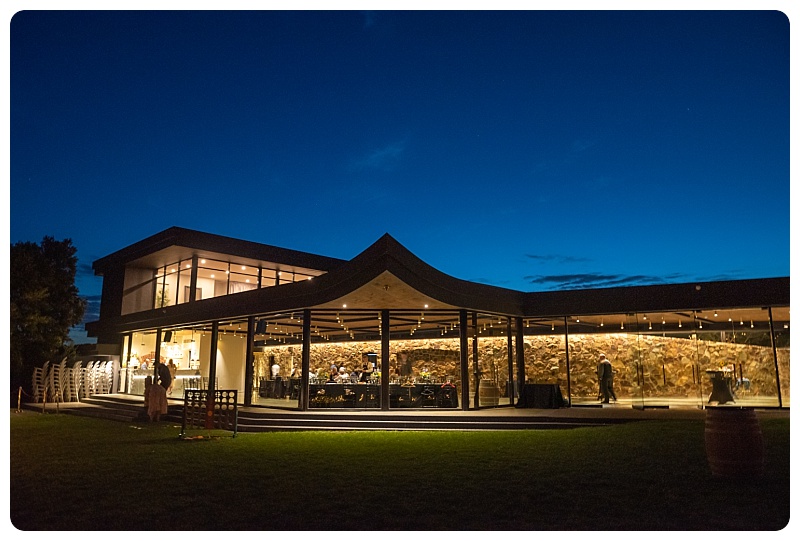 There was time for a drink break before the bridal party entered the laidback, cocktail reception. It was really a lovely evening with everyone enjoying the balmy weather – such a nice change to the smoke/storms/blistering heat/wind Melbourne has experienced this summer. Sarah and Jeremy even performed their first dance on the outdoor patio under strings of fairy lights. The perfect end to a magical day.
Sarah and Jeremy's Dream Team: Ceremony and reception: Vines of the Yarra Valley | Celebrant: The Bearded Celebrant | Dress: Belle et Blanc | Bridesmaids' dresses: Portmans | Flowers: Flowers of Yarra Glen | Makeup: Ava Jane Makeup Artistry | Hair stylist: Magical Makeovers | Cake: Baked up by Sonali | Entertainment: The Bombastics
PS. Special thanks to Vogue Ballroom & Vine of the Yarra Valley for listing us as one of Melbourne's best Wedding Photographers.