When it came to their wedding, Sharon thought Ted might be nervous and they also wanted to spend more time with their guests, so they decided to do a First Look and photos prior to their wedding ceremony to take the pressure off. But Ted had no idea that Sharon took the idea a huge step further with a surprise trick that definitely broke the tension… The moment when Ted opened his eyes to discover Sharon's son-in-law Sean walking towards him in a full bridal outfit instead of his beautiful bride, was absolutely hilarious and a moment we all never forget!
Once everyone had recovered, we kicked out the fake bride and still-hysterical bridal party for the genuine First Look moment, which was even more heartfelt and emotional than if we hadn't done the joke one!  While we did some photos around the Sage Hotel, Sharon took the chance to give Ted a special brooch of his late mother, so he could wear her close to his heart all day.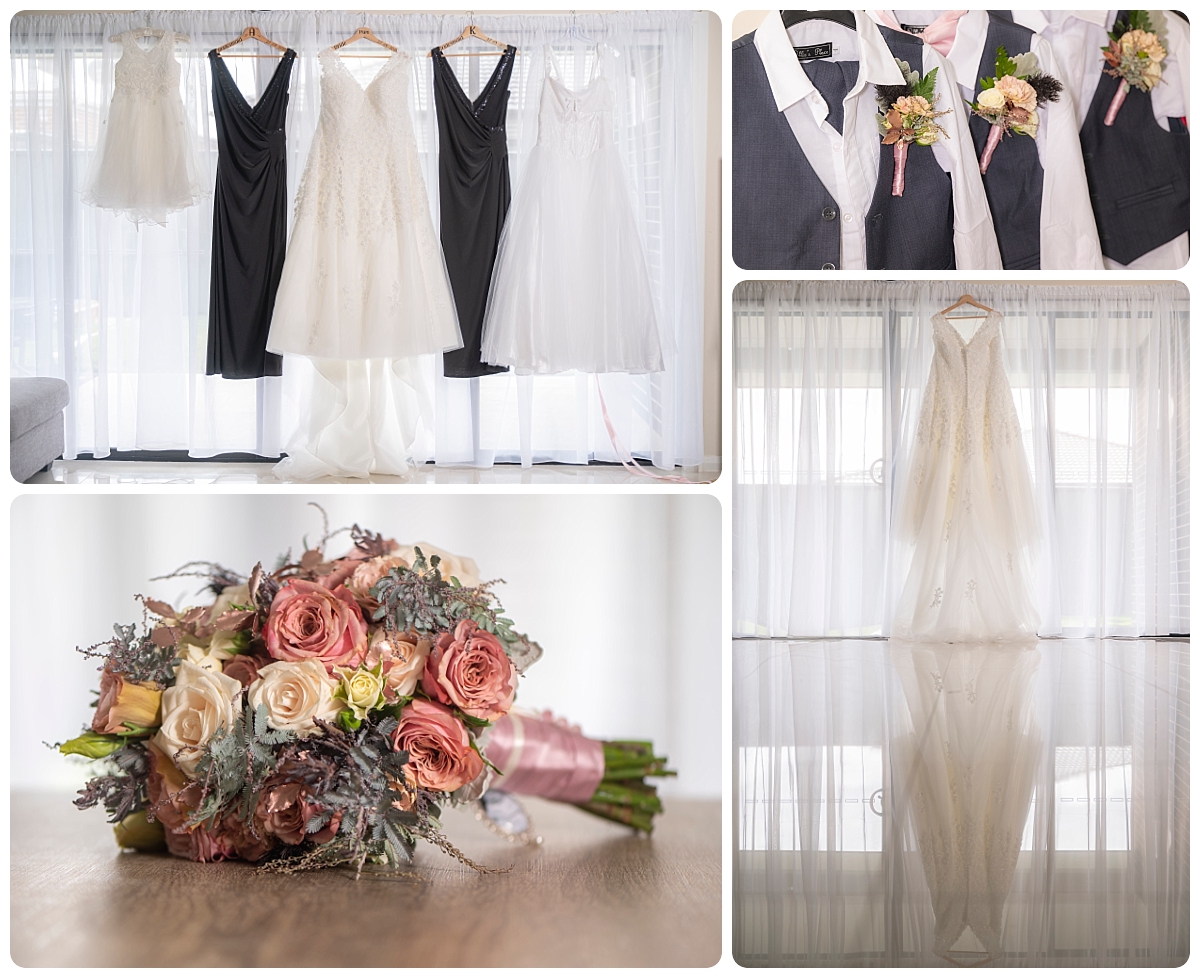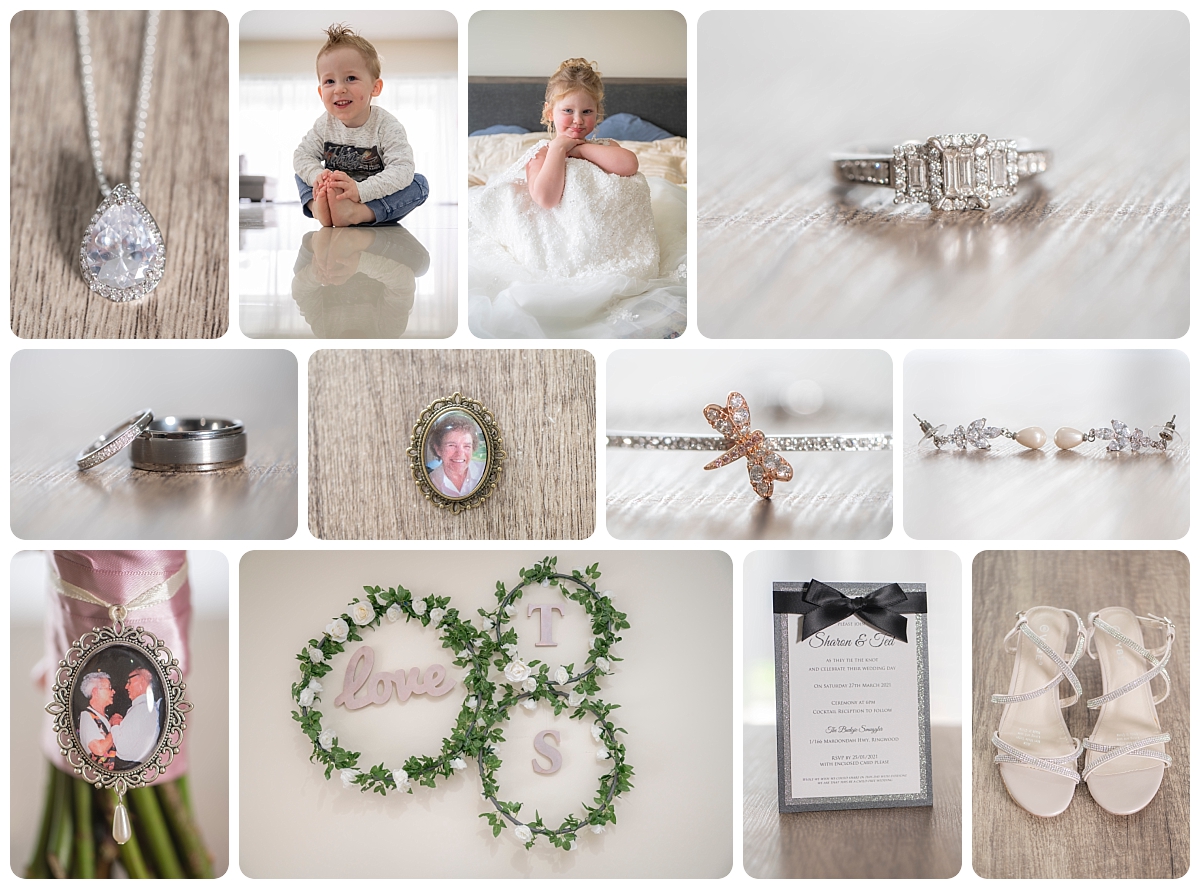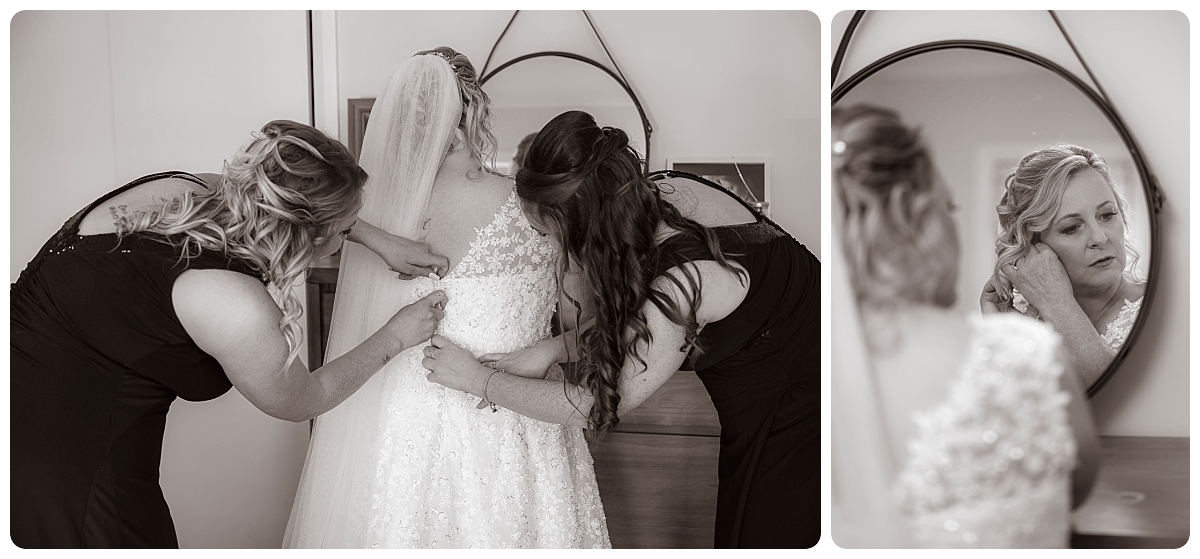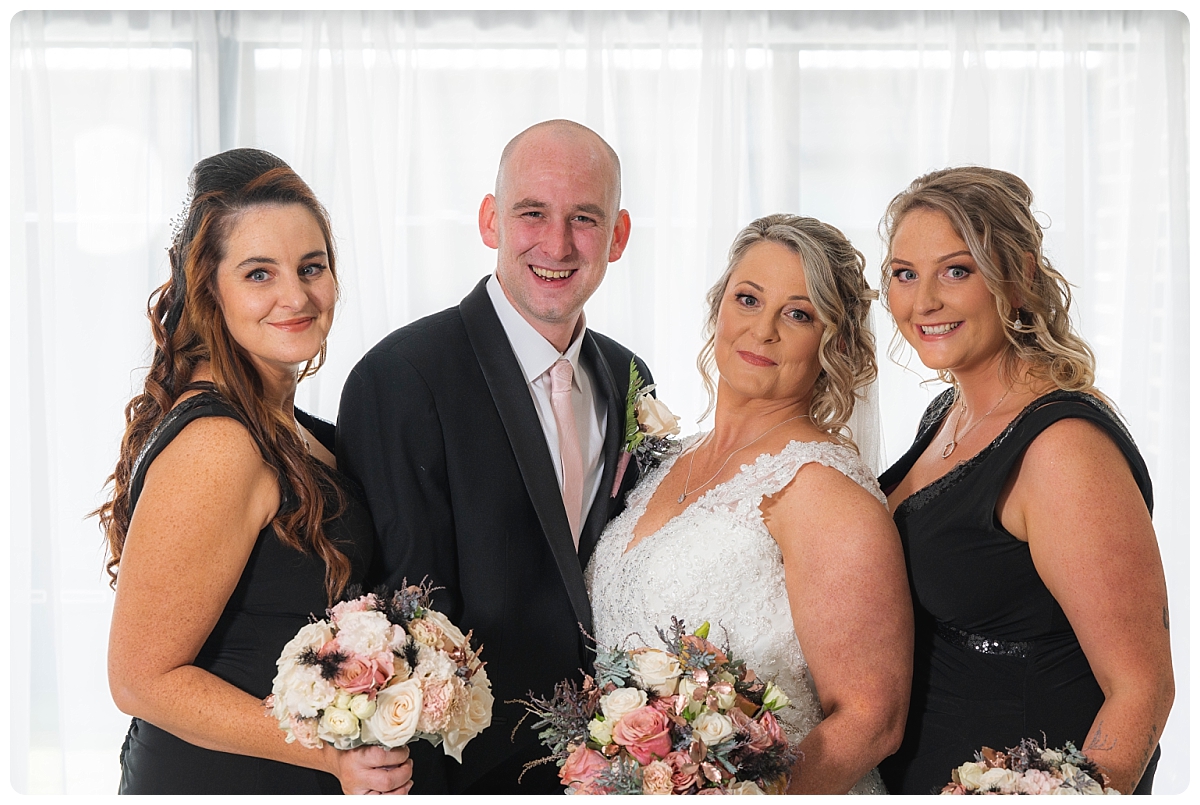 Sharon and Ted have known each other for many years but became a couple four years ago when Ted was Sharon's "just friends" date for a wedding. They went out for dinner prior to the event to reconnect and Ted quickly realised he wanted to be more than just Sharon's plus-one. So during the wedding a couple of months later, he uttered the phrase "want to get some tongues wagging?" and brought her in for a kiss that swept Sharon off her feet, surprising her and everyone else! Little did either of them realise that their lives were about to change forever.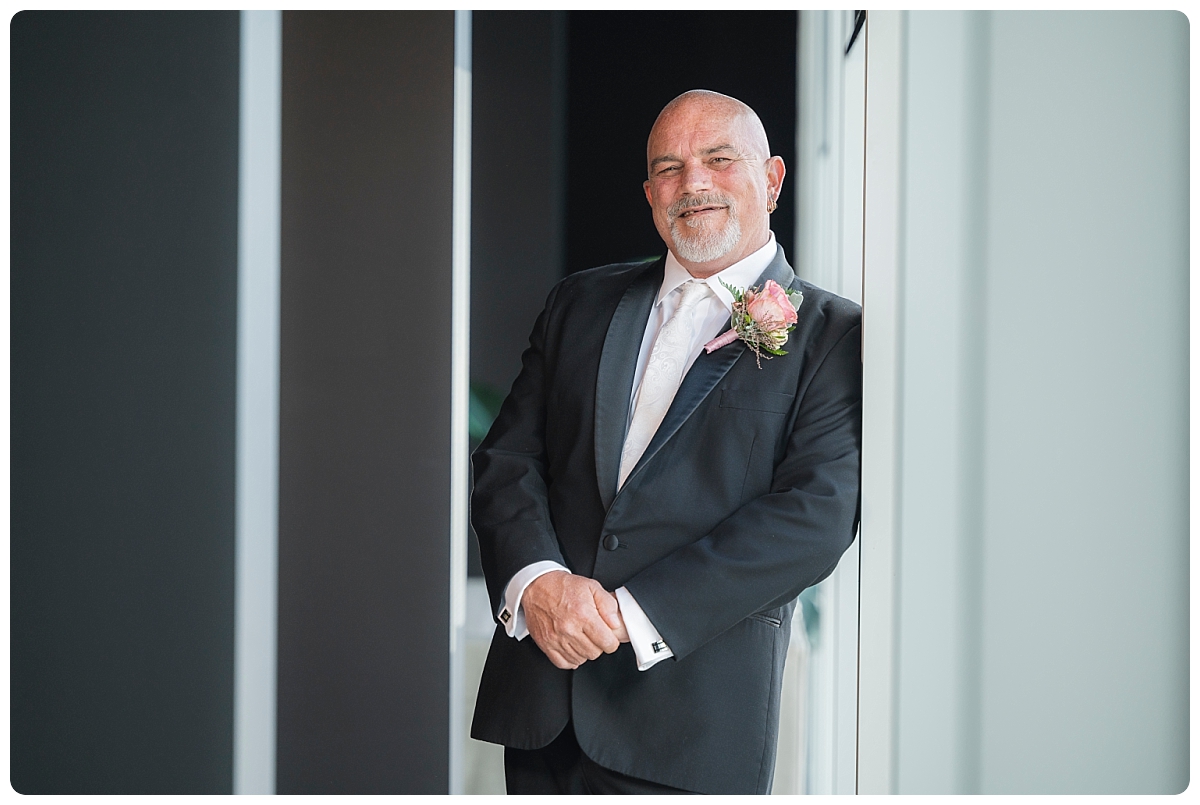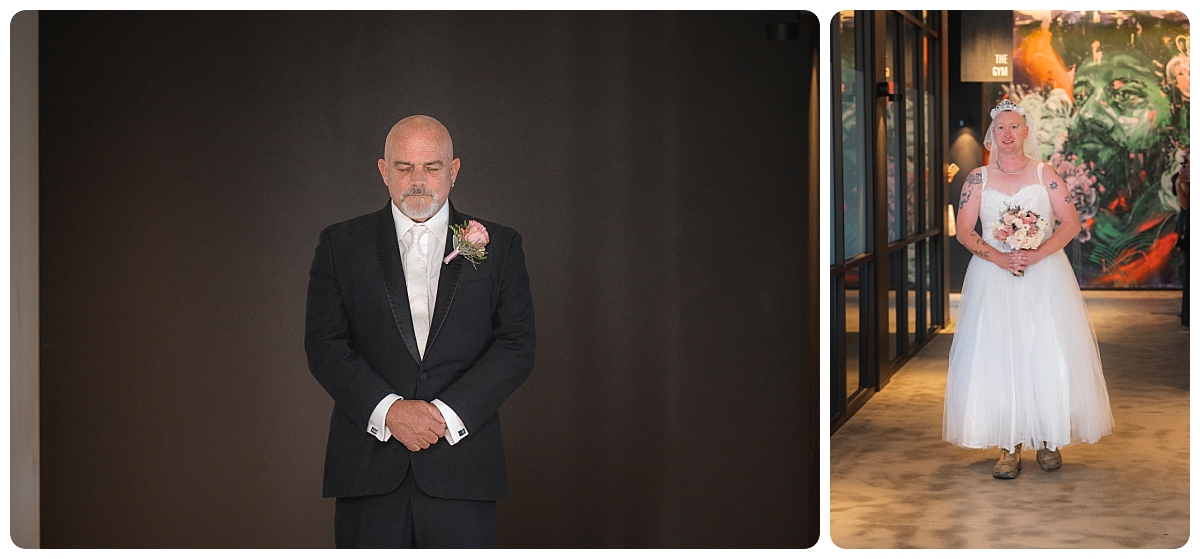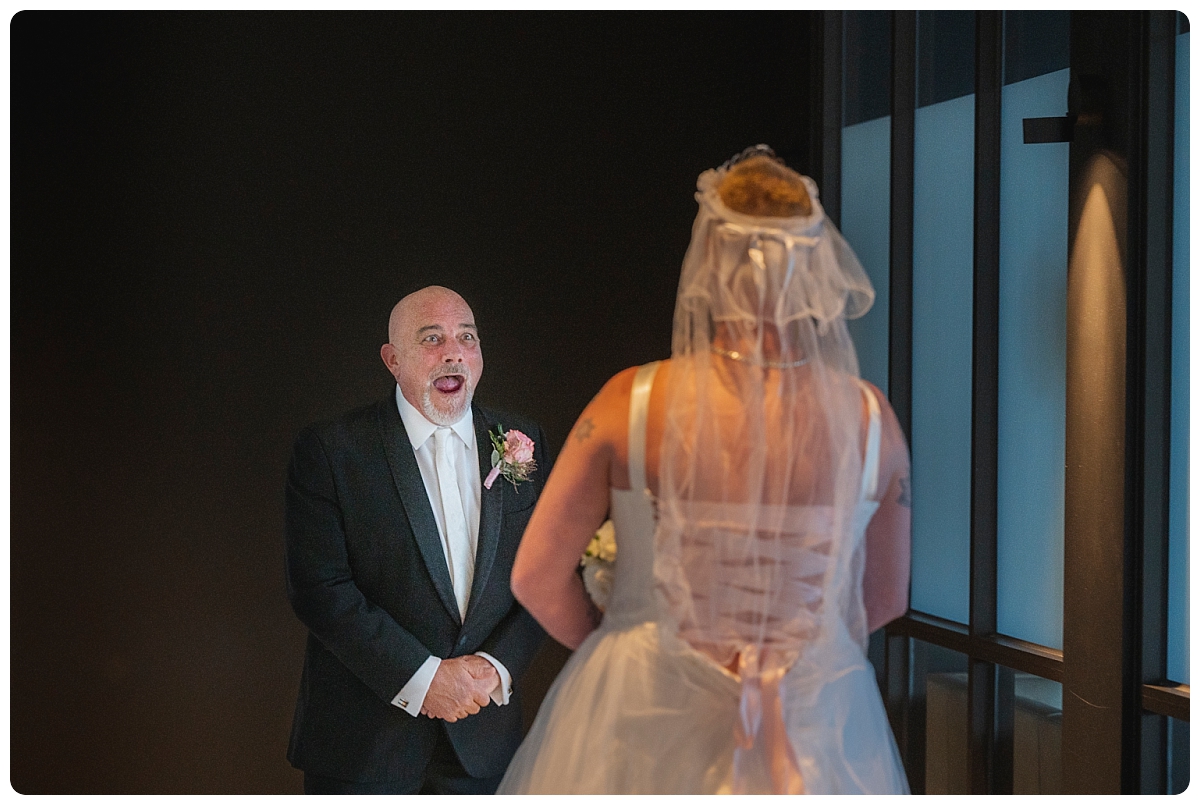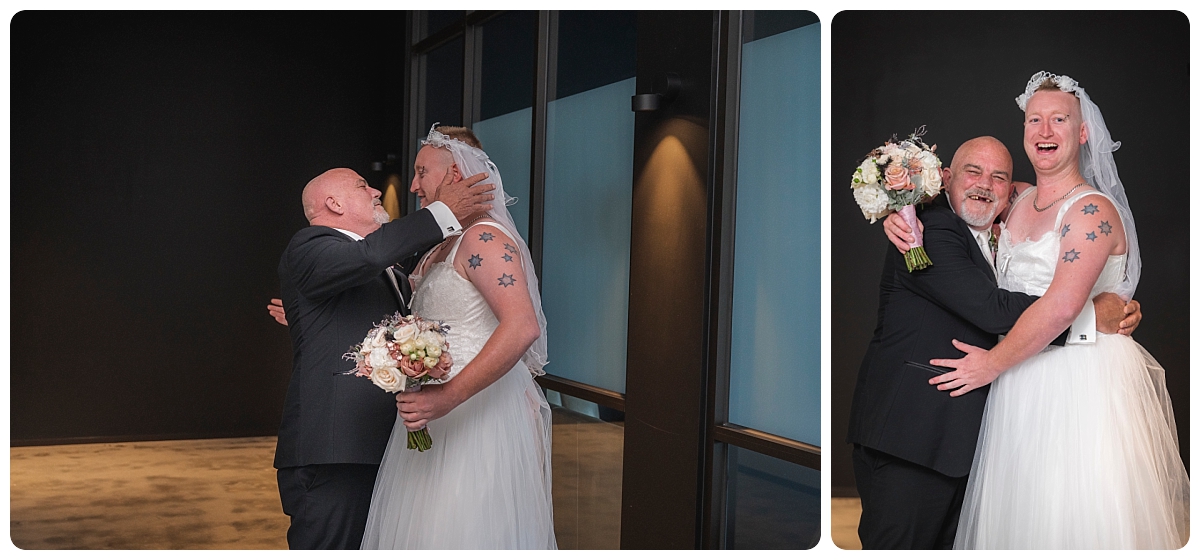 For their wedding, Sharon and Ted chose The Budgie Smuggler – a super cool warehouse venue in Ringwood – for their ceremony and reception. Accompanied by her daughters, four grandkids and son, Sharon walked down an aisle towards her beaming groom:
"I am a man of not many words and what I say is the truth, so I know you will understand when I say that I am the King in our world and you are my Queen. Being so, your wish is my command."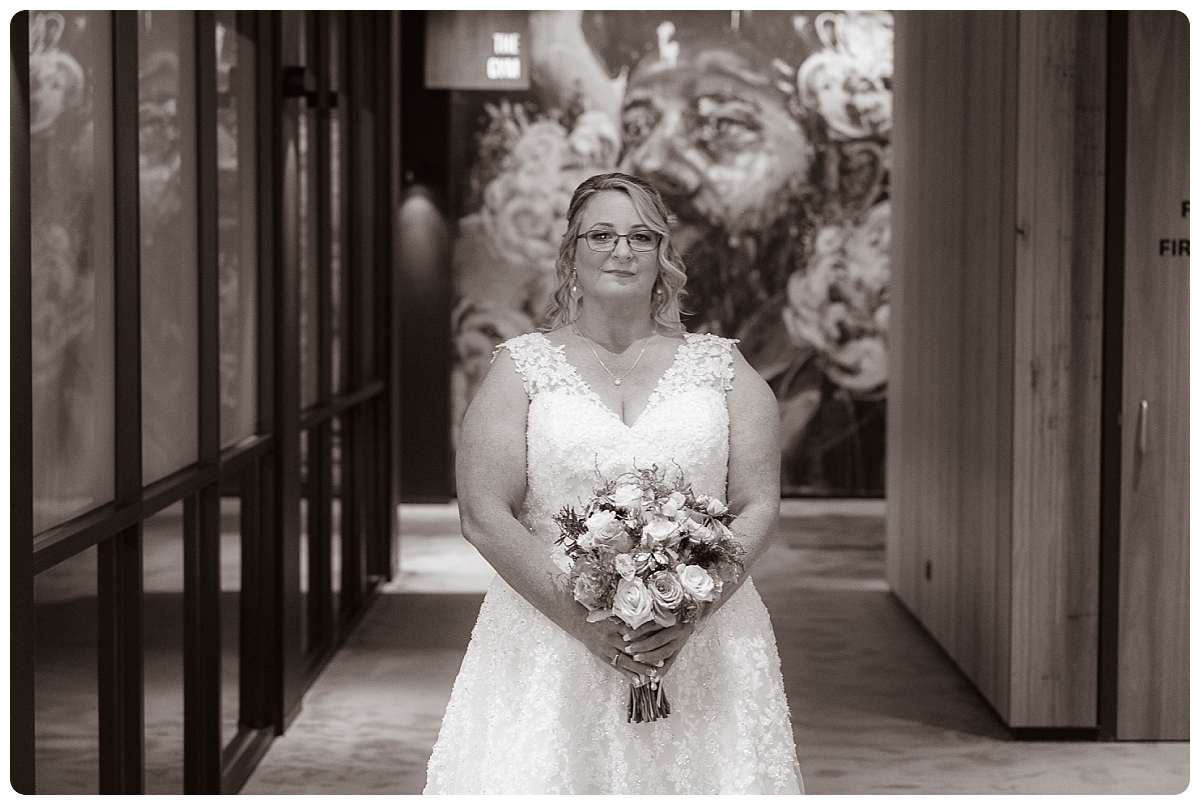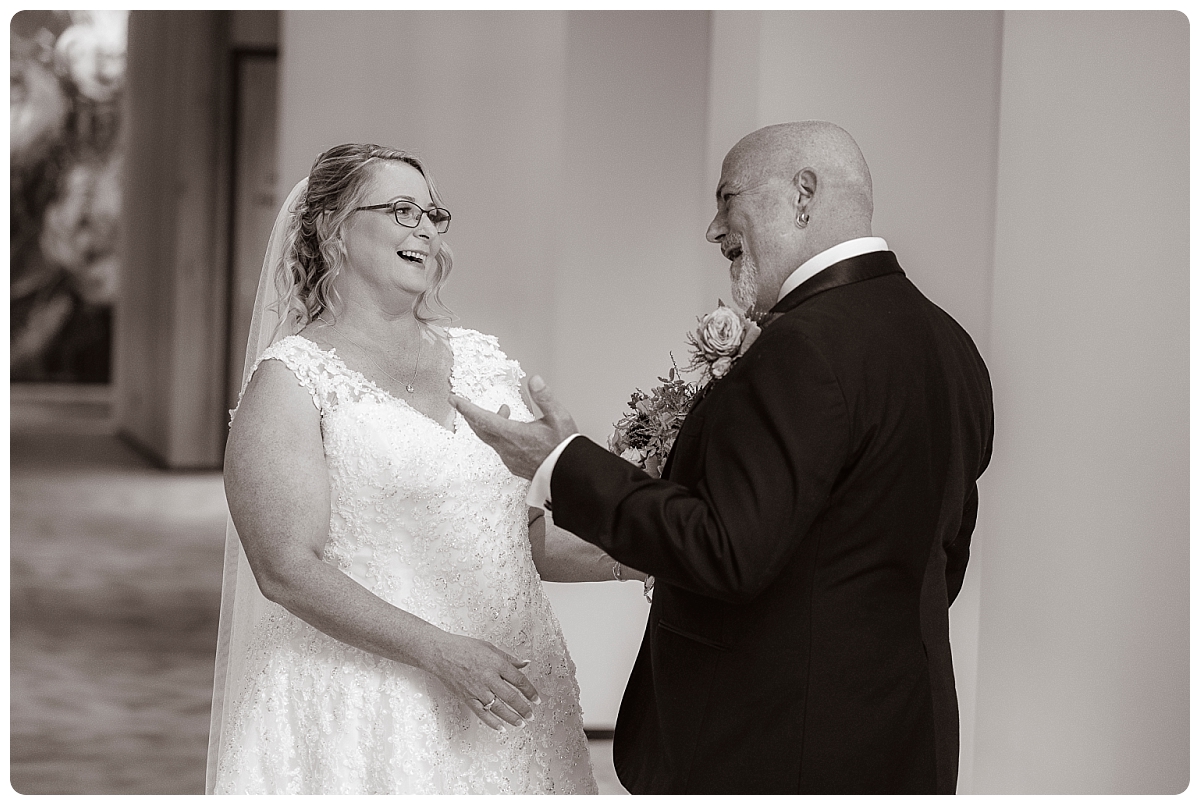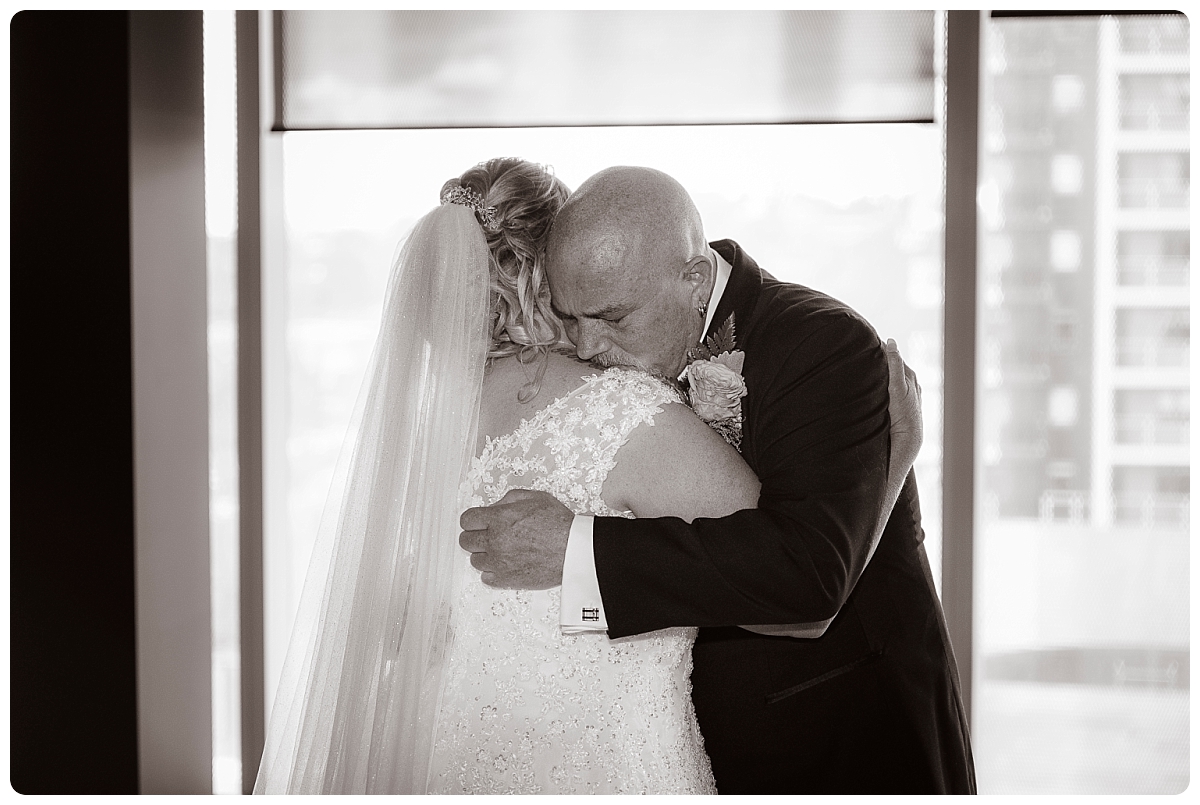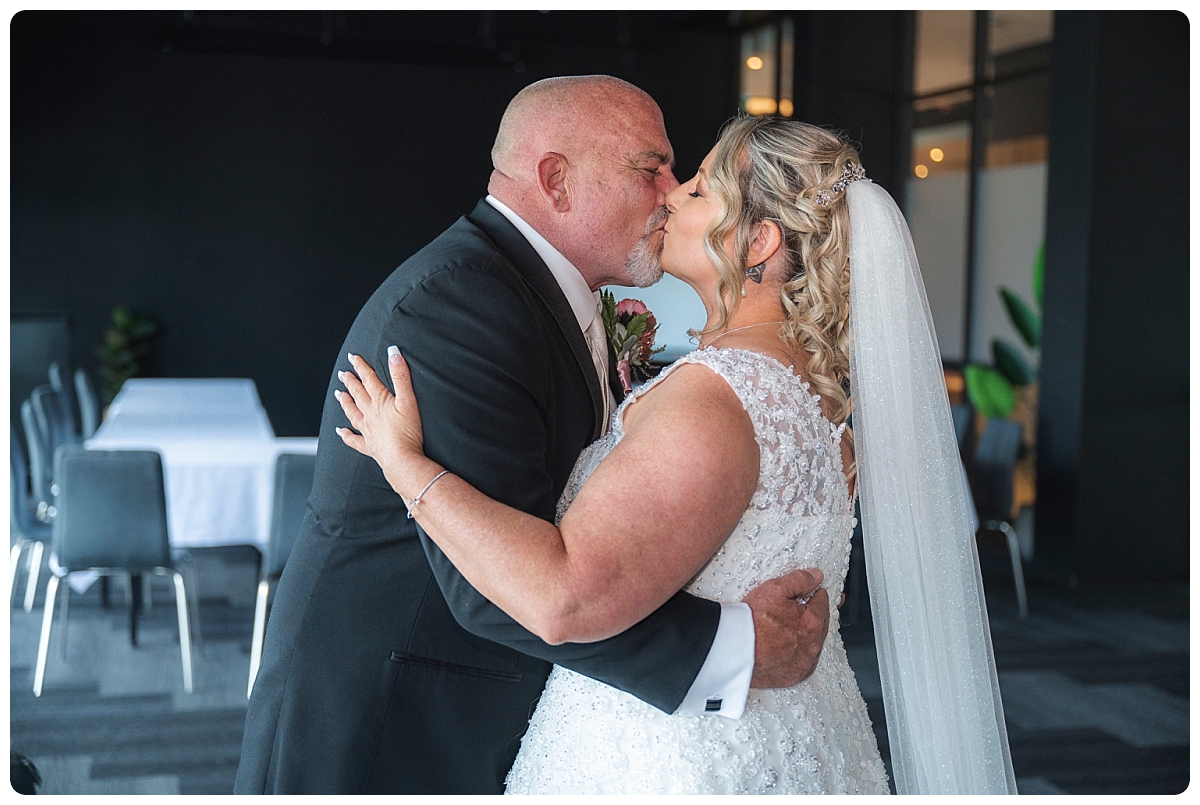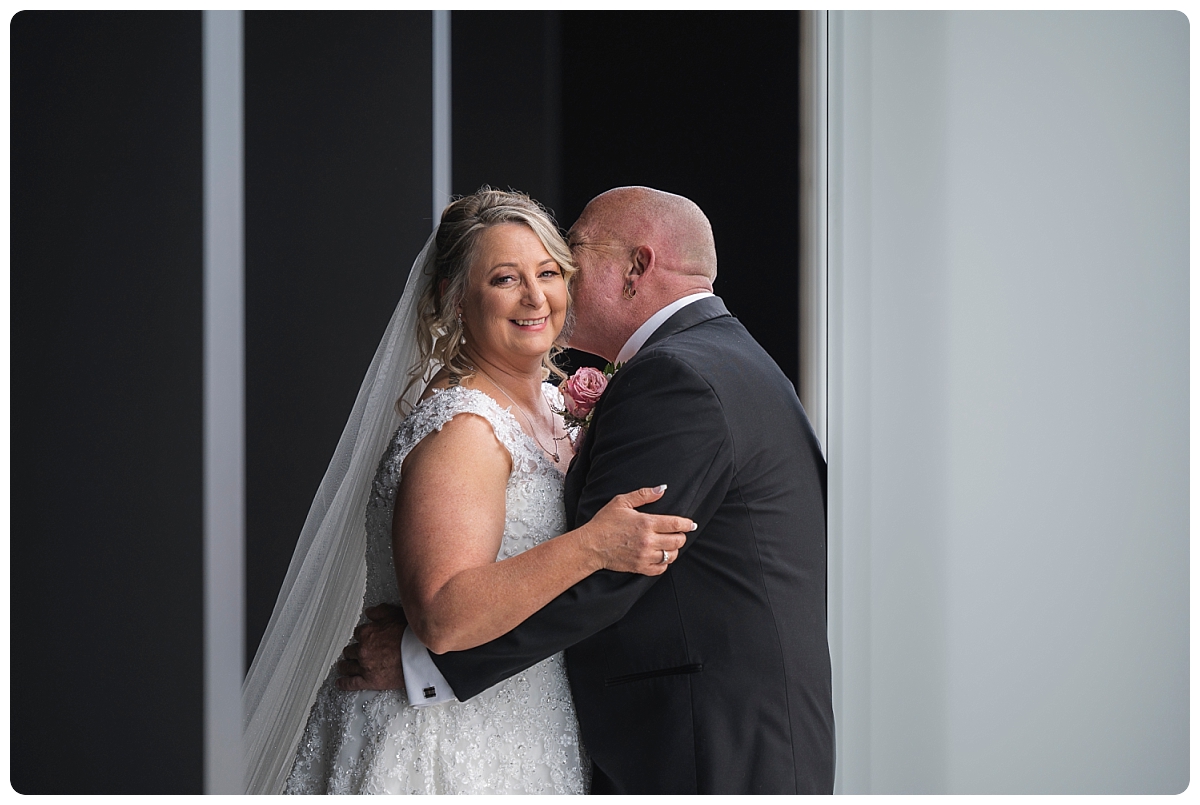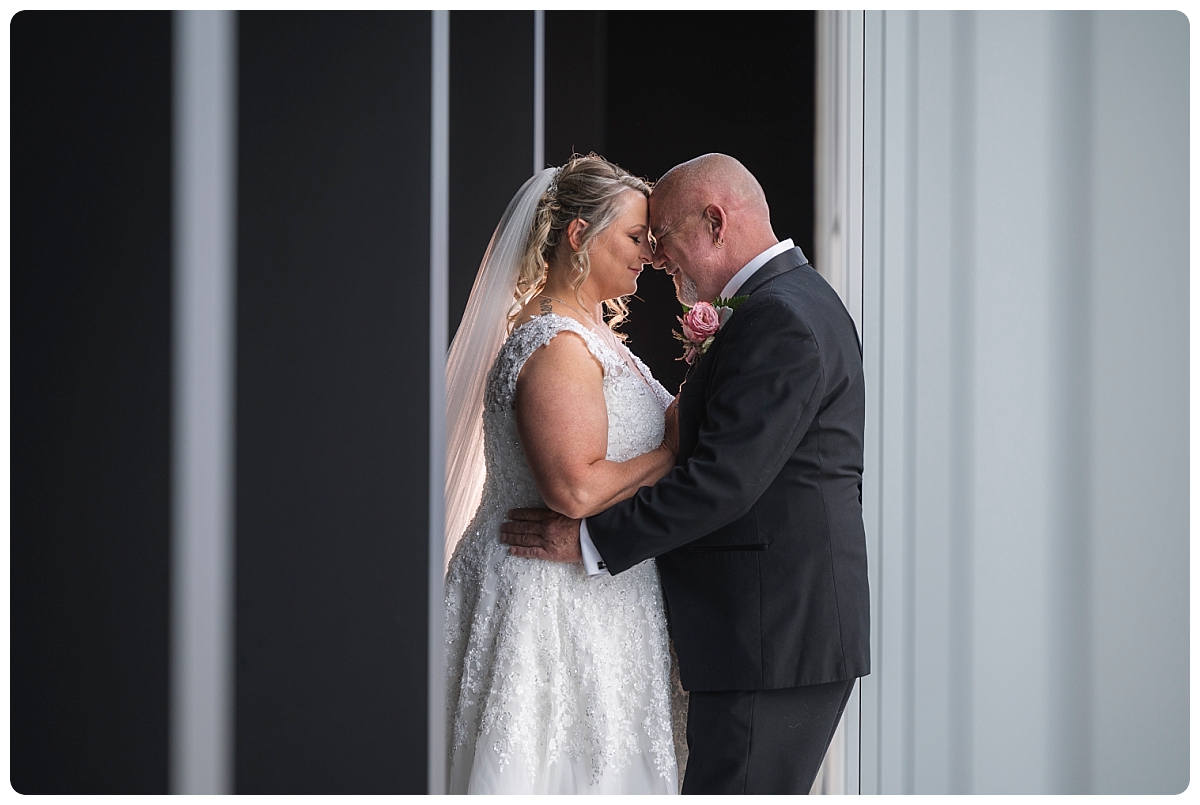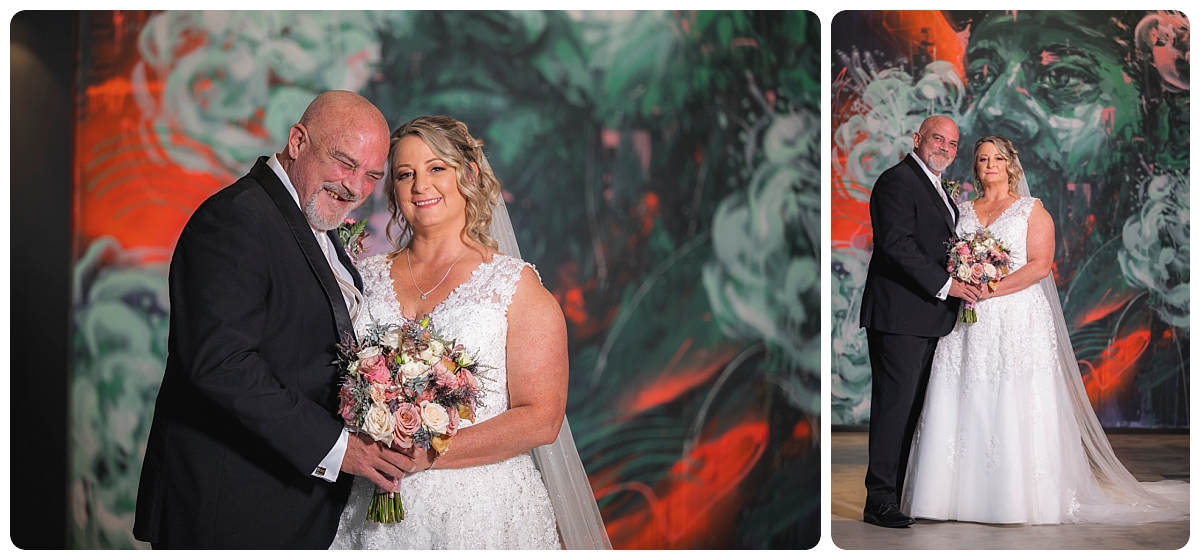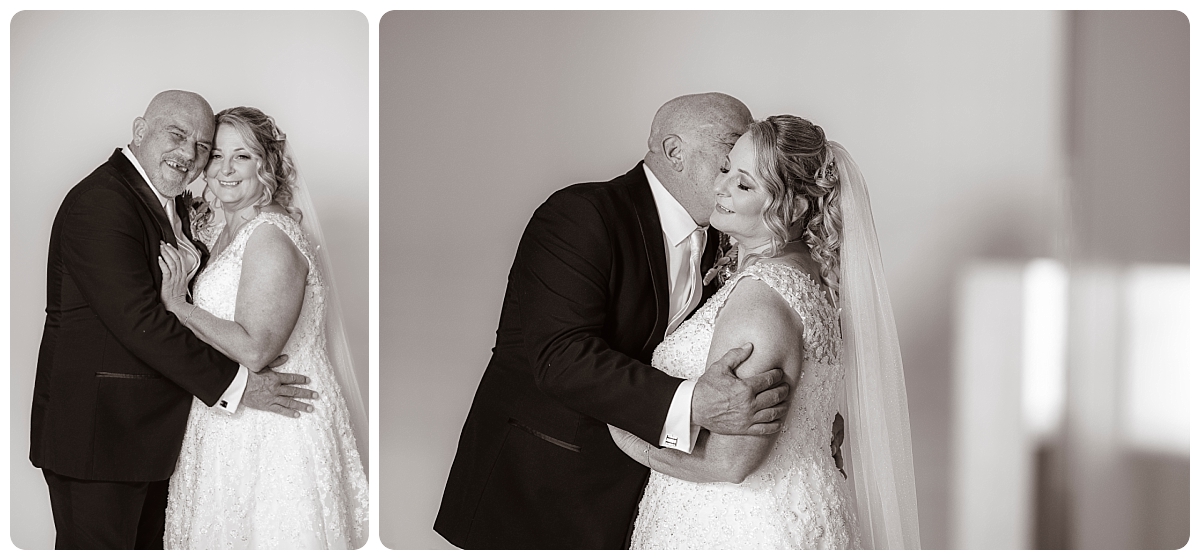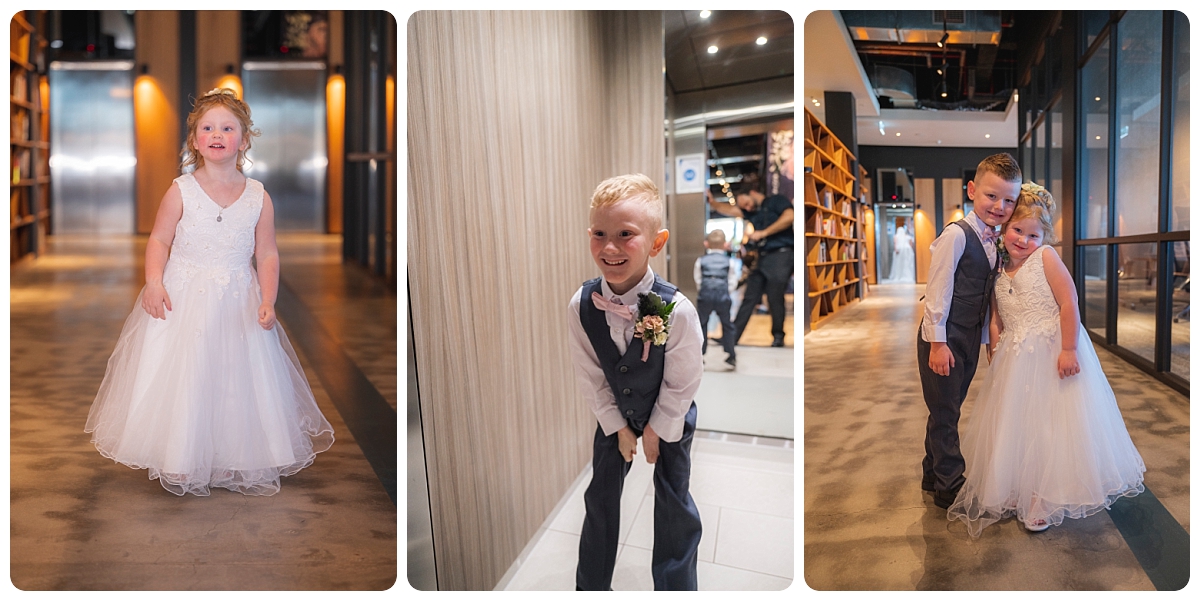 And from Sharon:
"My promise to you is that I will continue to love you as you love me: fiercely and tenderly. I love you more today than I did yesterday but not as much as I will tomorrow. … I promise that I will continue to look after you the only way I know how, with open arms, a cold beer, a warm heart and endless hours of Super Cars and F1 …"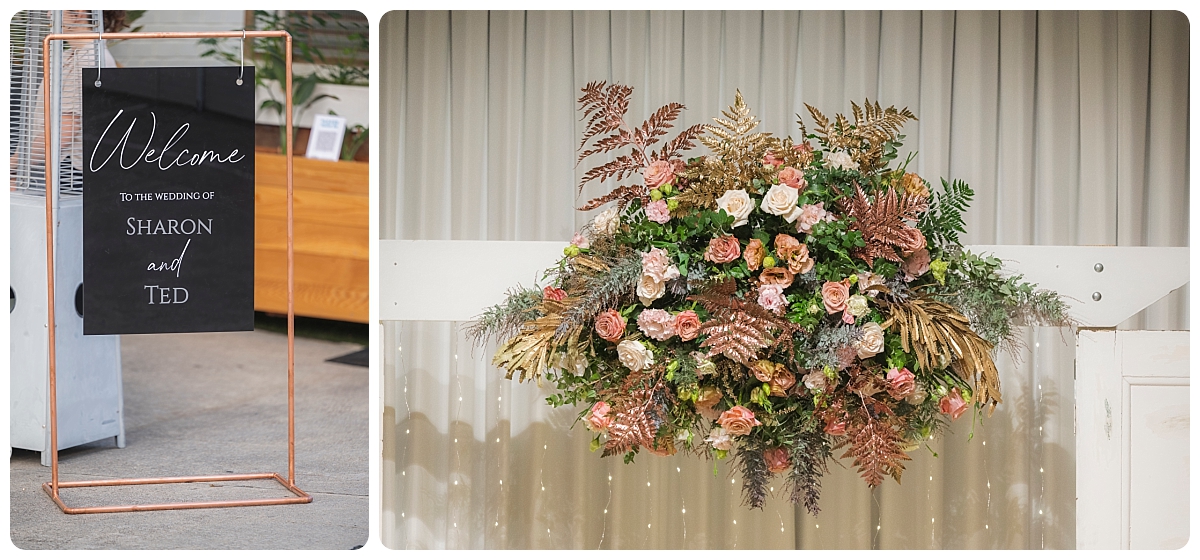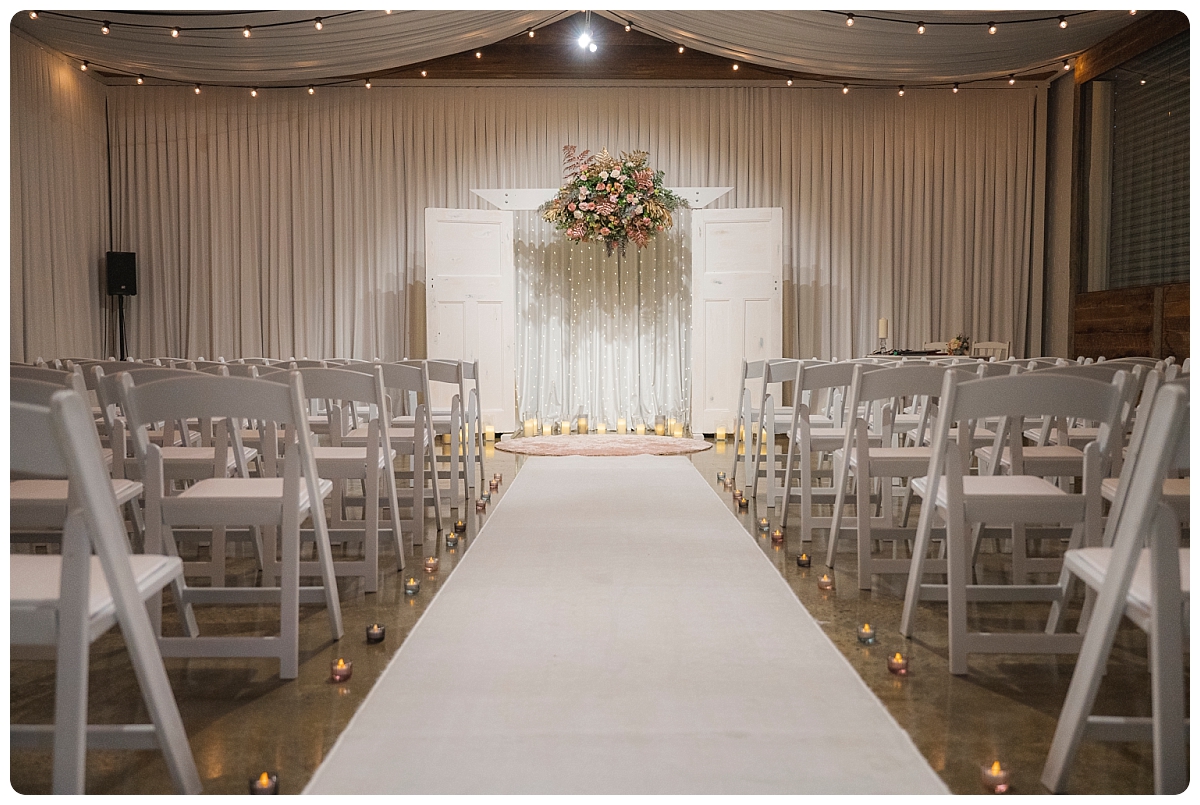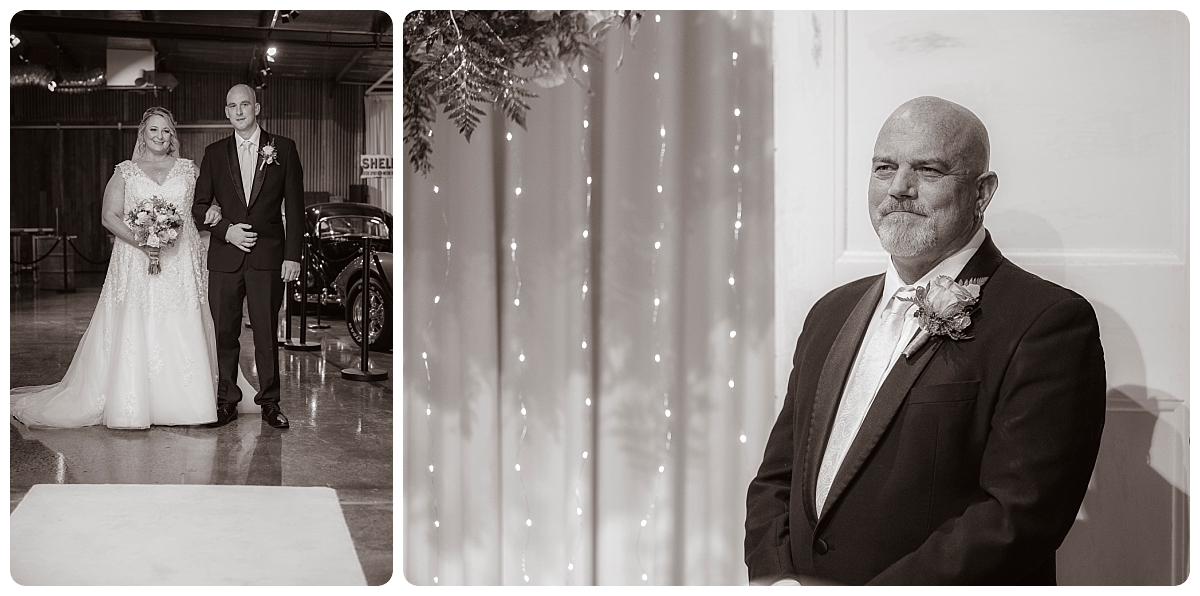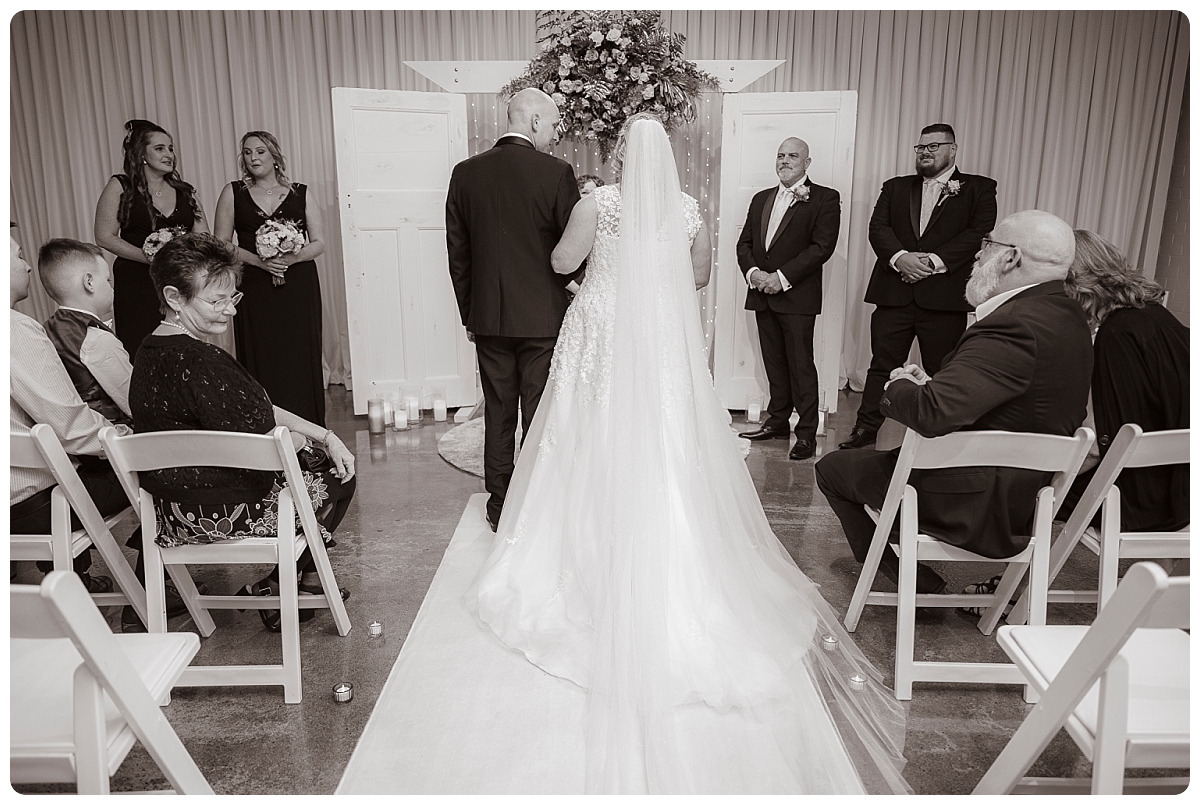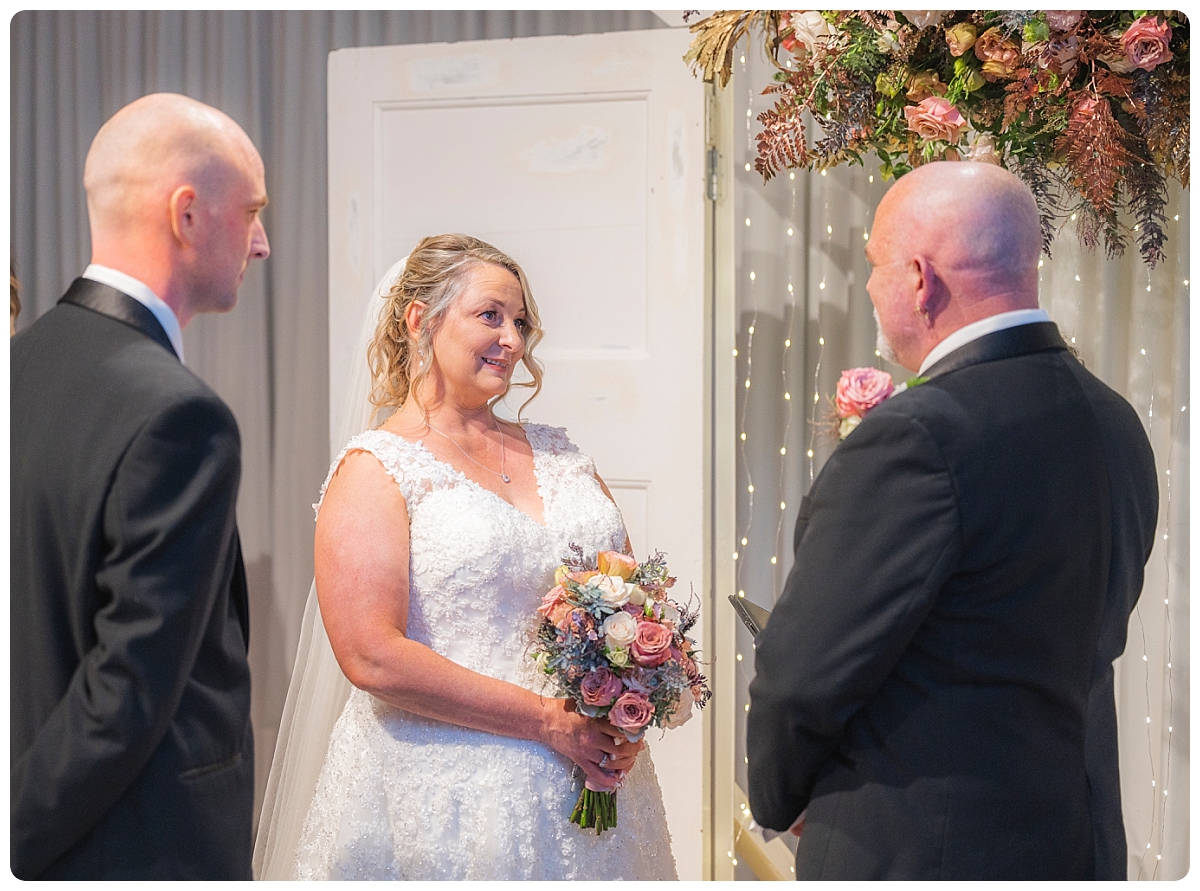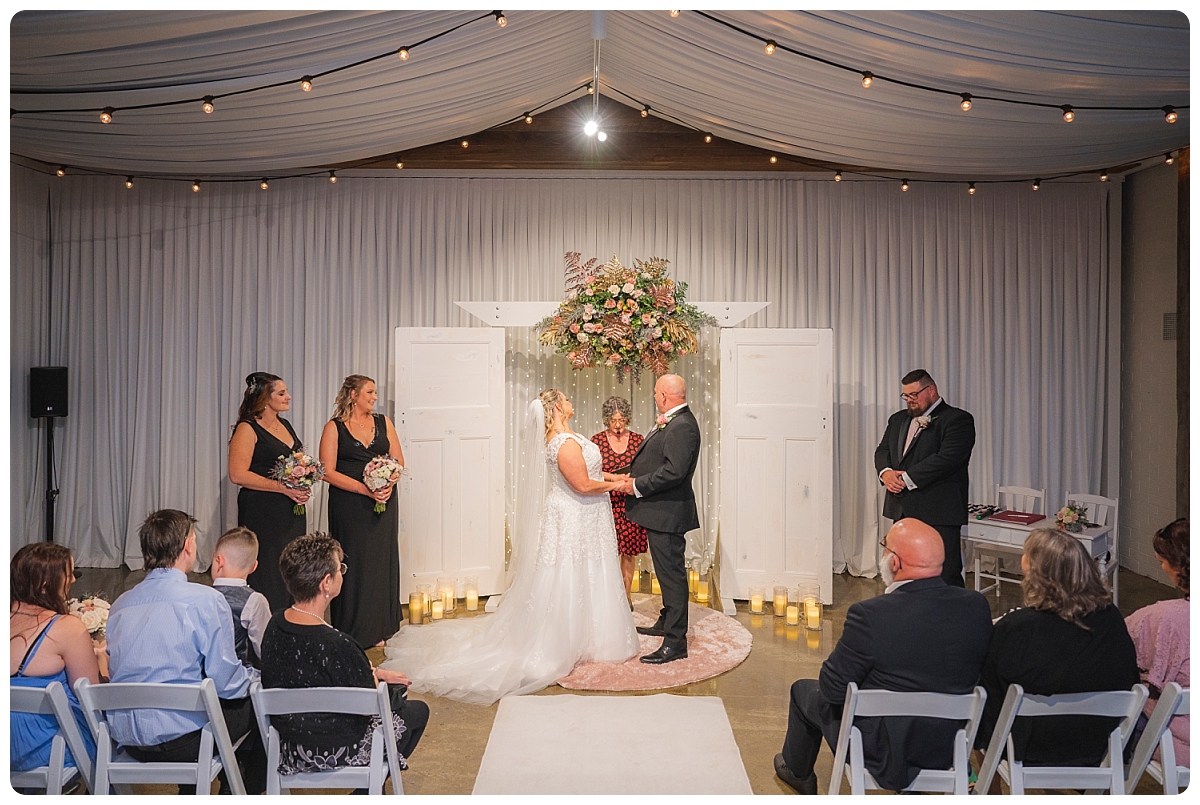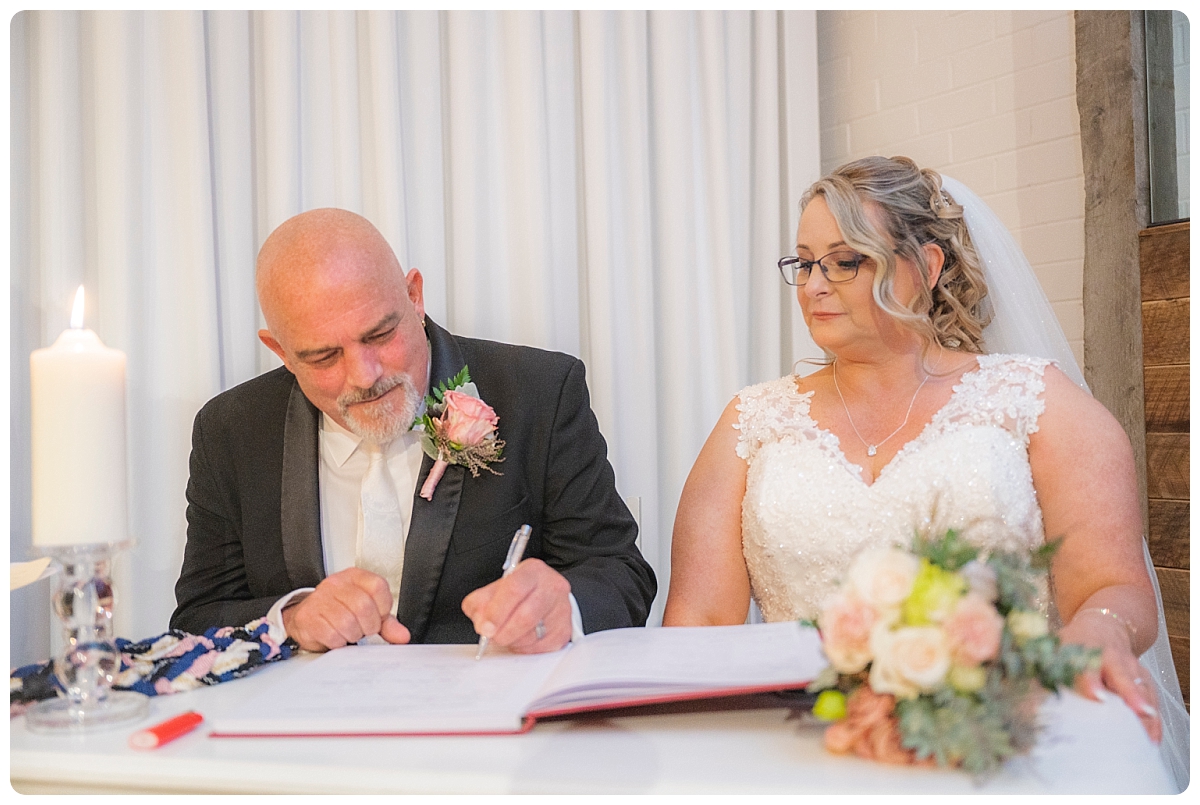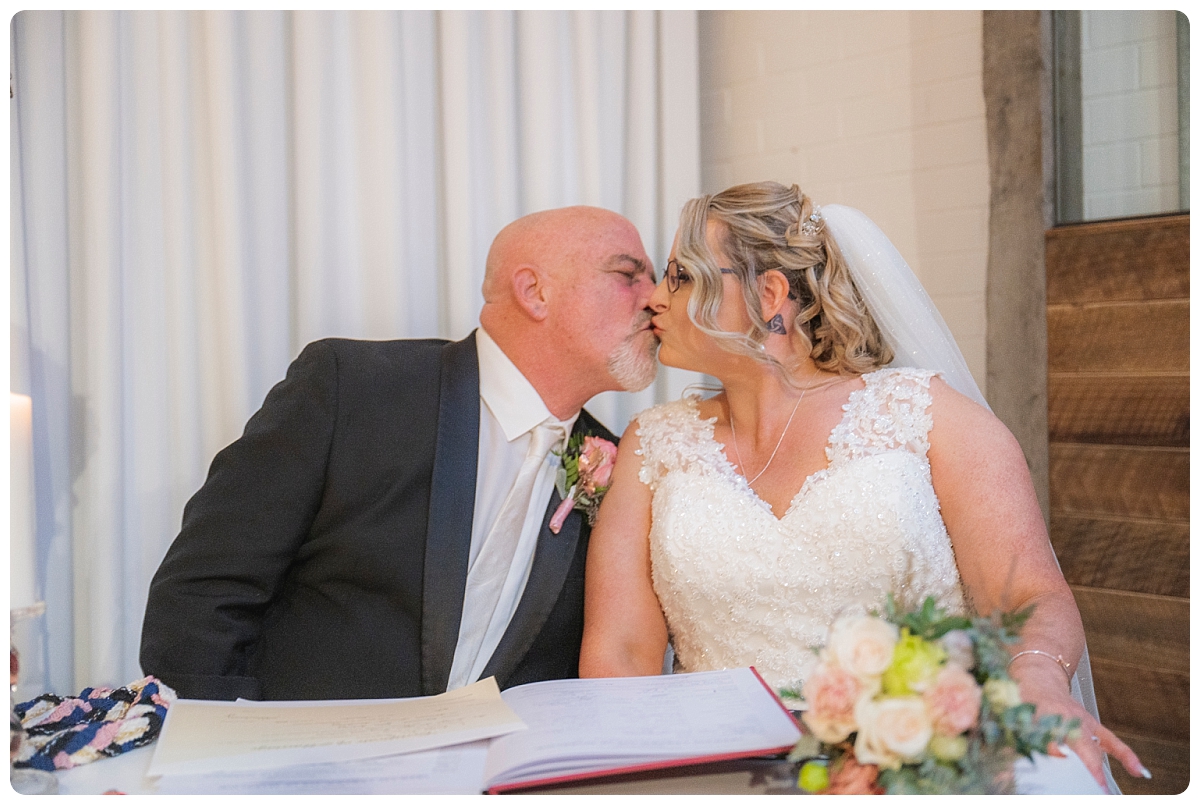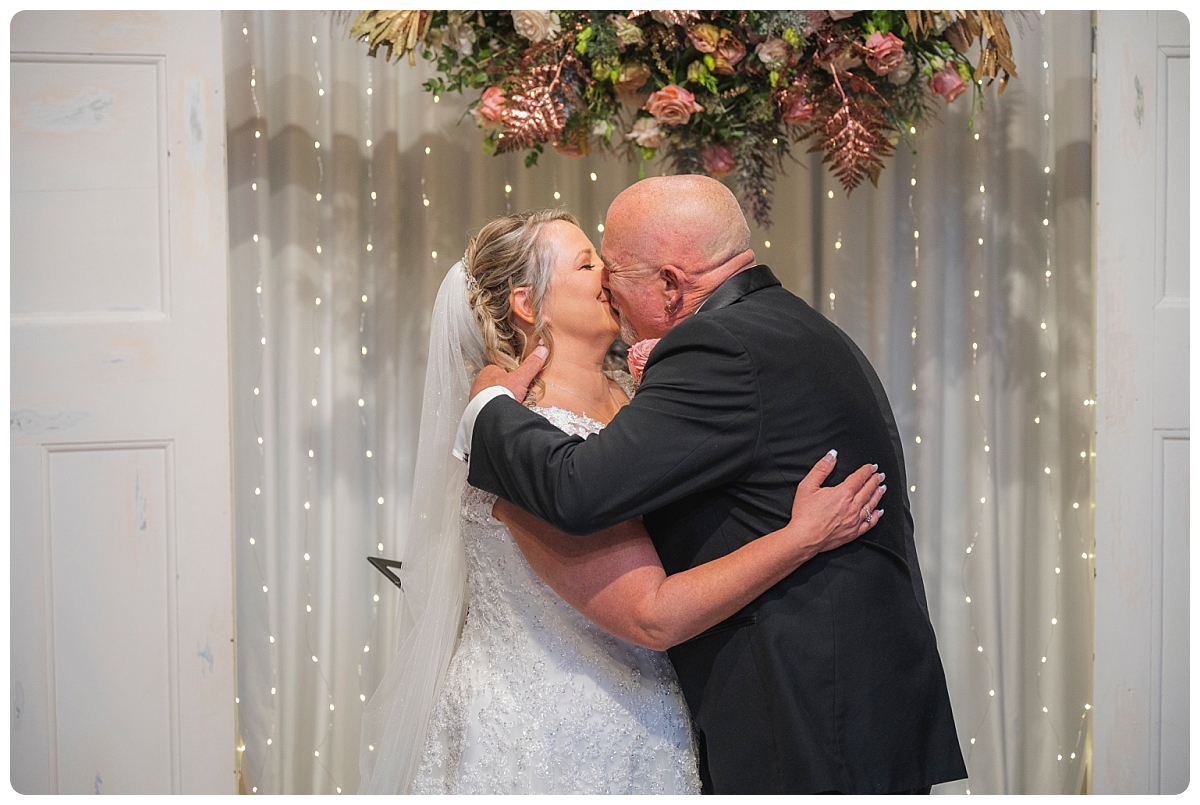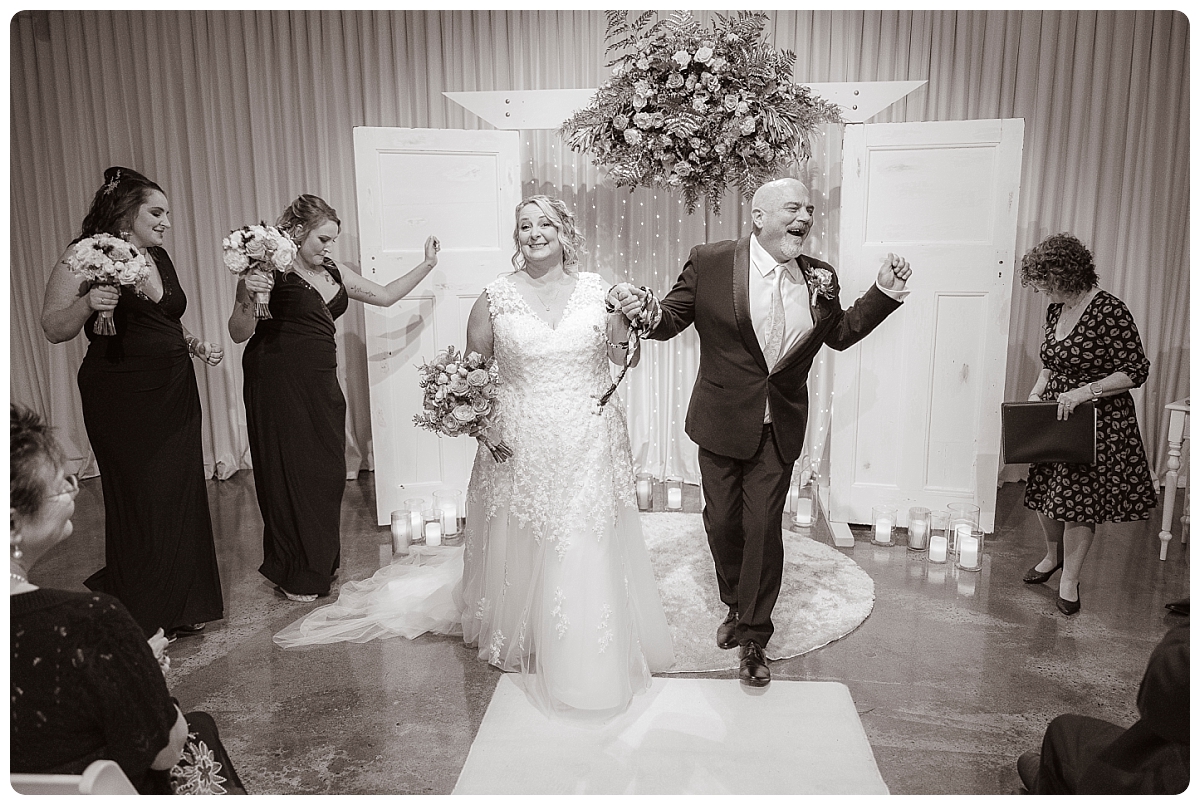 From the ceremony, it was just a few short steps into the reception where all the guests were treated to cocktails, so much delicious food (I never thought I'd see the day when Iain said no to another lobster roll!), a combi photo booth, a special birthday cake to celebrate Sharon's 50th birthday and lots of dancing.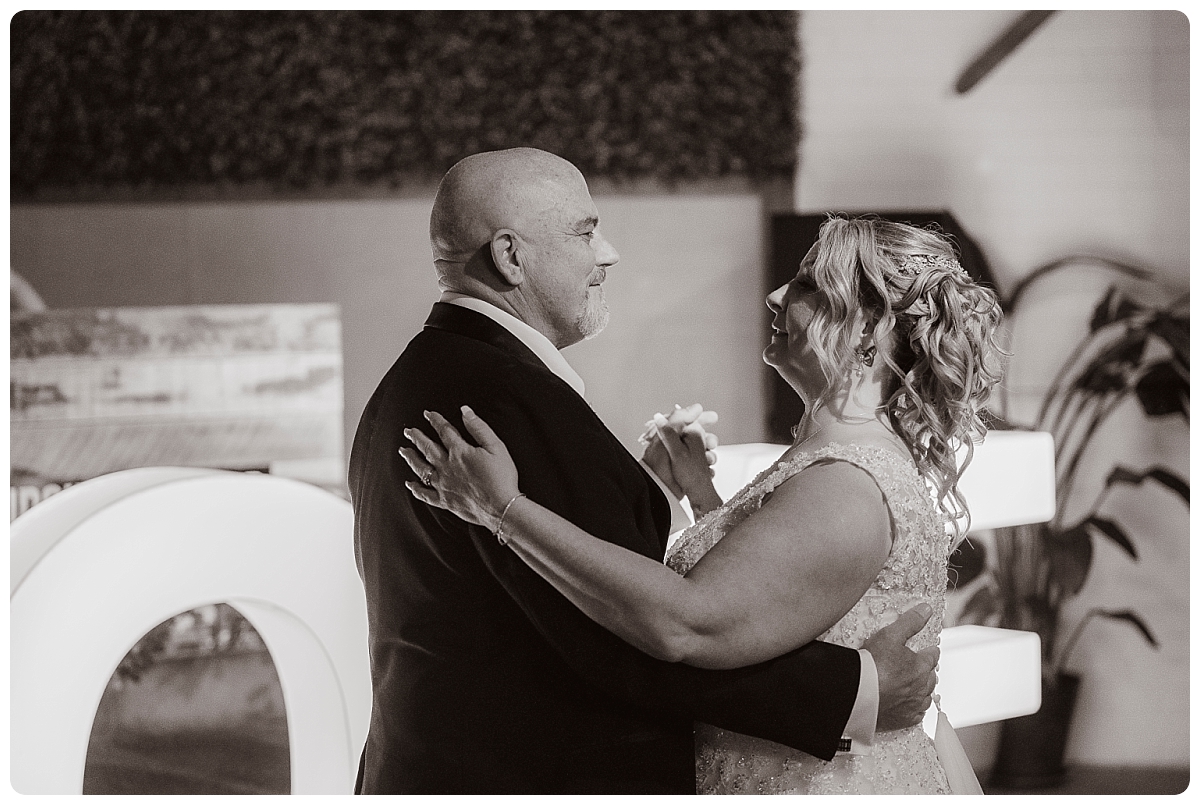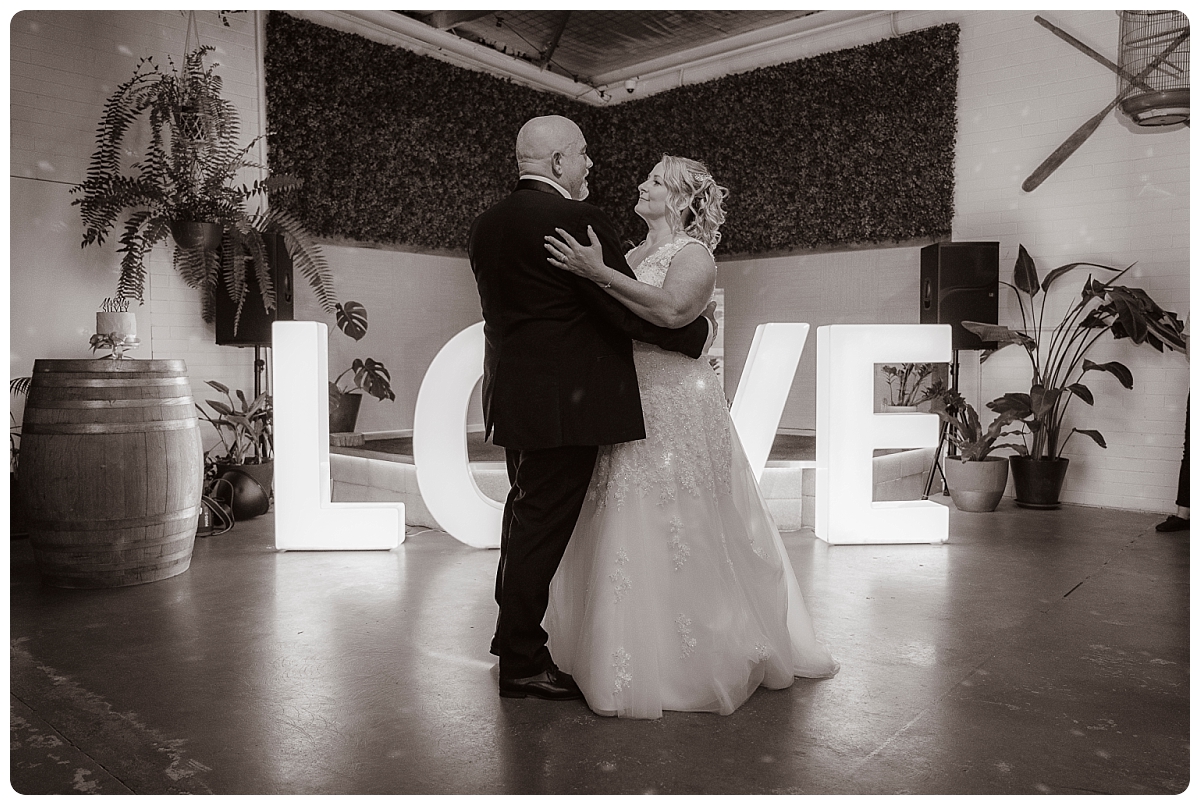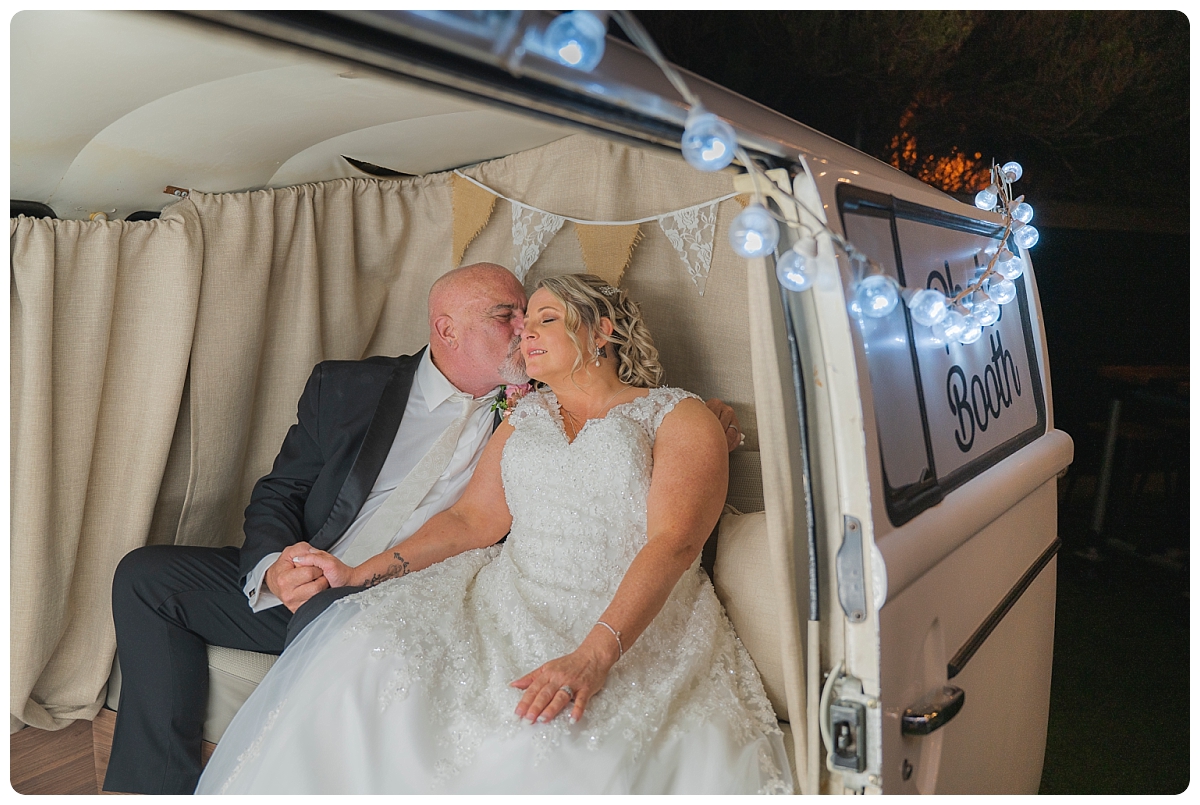 Sharon and Ted – your wedding was an absolute ball, thanks so much for letting us be a part of it. We hope you continue to surprise each other for many years to come!
Sharon and Ted's Dream Team: Ceremony and reception: The Budgie Smuggler | Celebrant: Sally Kershaw | Flowers: Flowers by Kathleen Kelly | Cake: Kylie's Custom Cakes | Chauffeur: Chevy Red Hire | Dress: Fairytales Bridal | Invitations: Invite & Co | Photobooth: The Photobooth Girl | Wedding Planner: Logan Events | Styling: A Day to Remember Event Hire