Whether you choose ultra-modern, go for a vintage look or want to feel like you've stepped back in time with old-world glamour and sophistication, there are so many beautiful wedding cars available nowadays that it's pretty easy to choose a wedding car to perfectly tie in with the rest of your wedding day.
And it's not just about the car. All married couples will tell you that choosing a good chauffeur is just as important for your special day. The best chauffeurs will arrive early, serve drinks, know all the sneaky back roads to avoid traffic and the best parking spots, liase with all the other suppliers and literally roll out the red carpet for you…. a lot more than a bottle of water from an uber driver! We've worked with the best in the business and have seen firsthand the lengths they will go for our clients – see the end of the blog post for our top chauffeur recommendations.
In the meantime, here's our top six wedding car tips to make sure you have a smooth ride on your special day: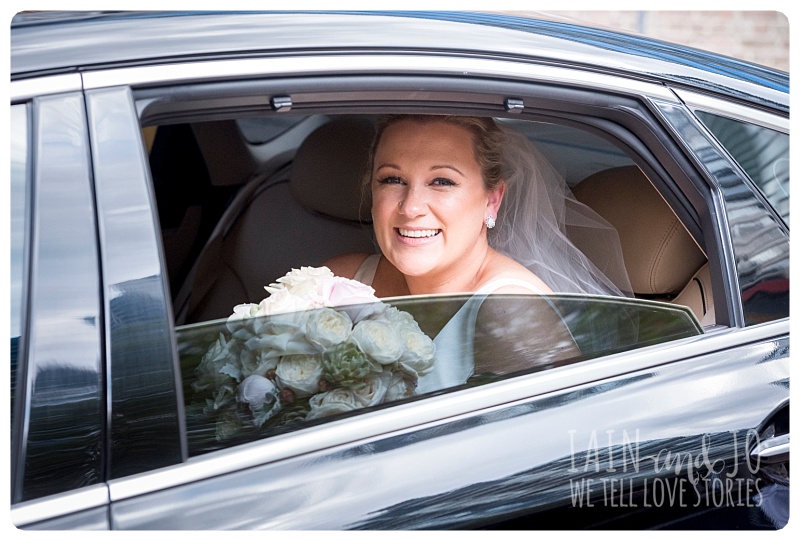 1.   In good time
The tradition might be to arrive late to the church, but it's a much, much better idea to arrive a little early (even park around the corner if you like), so you can have a couple of minutes for photos of you with your parents while you're still inside the wedding car. Then you can get out of the car gracefully, gather yourself together, fix your veil and take a calming breath before you all walk down the aisle. This is not the day to feel rushed or leave your poor groom is waiting for his late bride!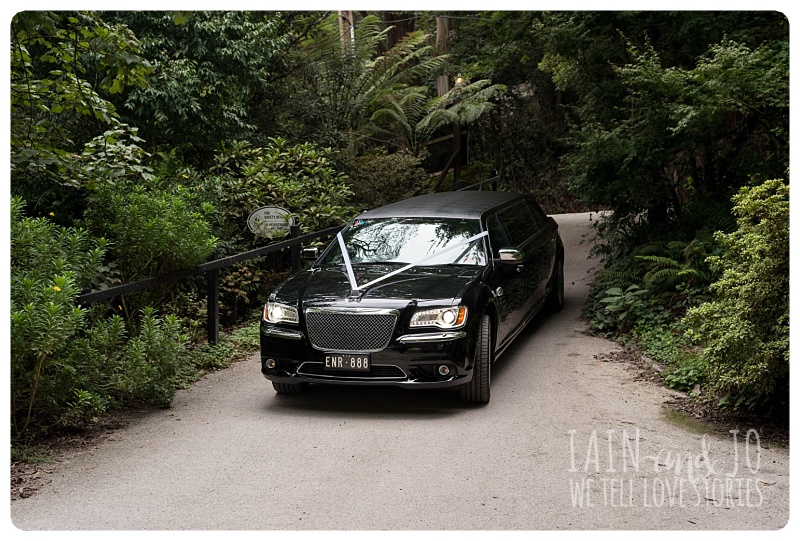 2.   Stretch your legs
If you've got a big bridal party, hiring a stretch limo to transport you all together, instead of separate cars is always a lot more fun. And it means you all arrive at the same time at each location and the reception venue. Just don't forget the pack the celebratory drinks and snacks to create a real party atmosphere.
3.   Room to move
When choosing cars, allow for one less person per car to provide extra comfort. So, if a car legally seats four passengers, that's three people on your wedding day, or even less depending on the size of your wedding gown and bridesmaids' dresses. Chat to your chauffeur before the day about the dimensions of the car and how many it can seat comfortably.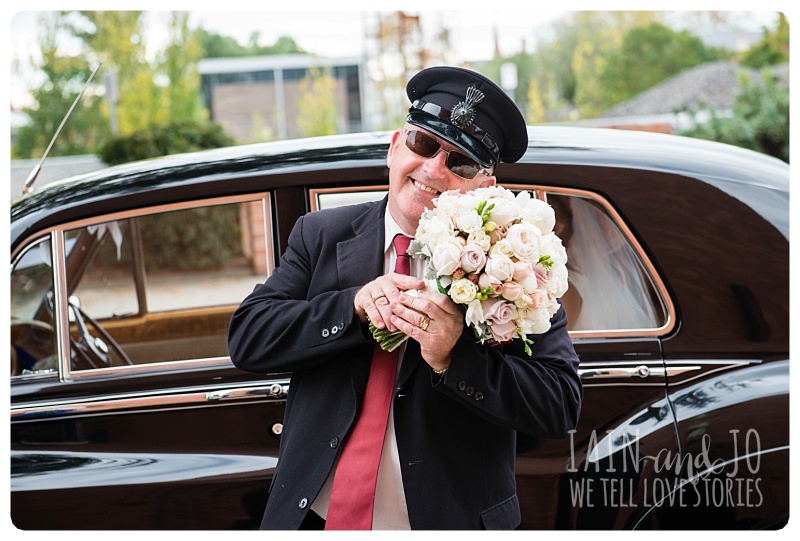 4.   A good chauffeur makes a difference
A good chauffeur will always arrive earlier than the assigned time to assess the environment and meet the photographer to talk about the plan for the day and if there will be any access issues. We've seen all kinds of chauffeurs; the best ones will go above and beyond to make sure you have the best day possible and nothing is too much trouble – even holding your flowers when they get too heavy!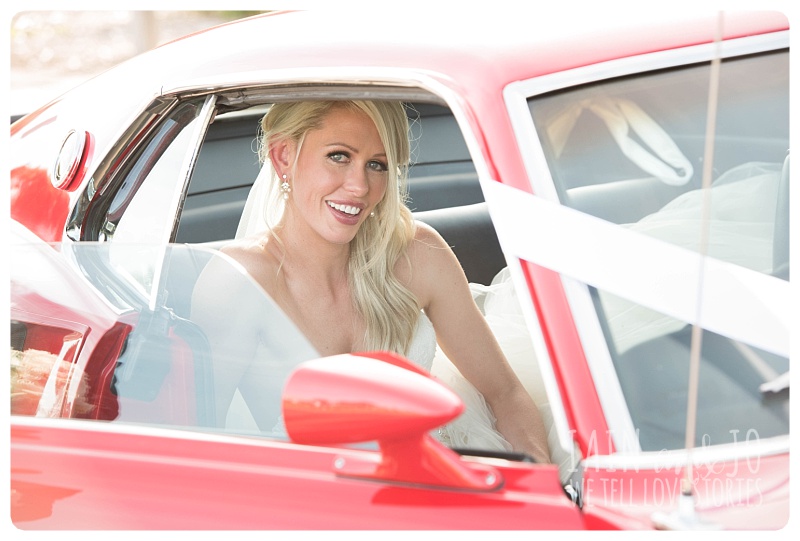 5. Going vintage
If you're thinking of hiring a vintage car, it's a nice idea to hire a car that has a special meaning to you or your family – perhaps it was built the year you were born? Or it's your father's favourite model? Just remember if you've got something particular in mind, you will need to book at least six months early to secure the car of your dreams.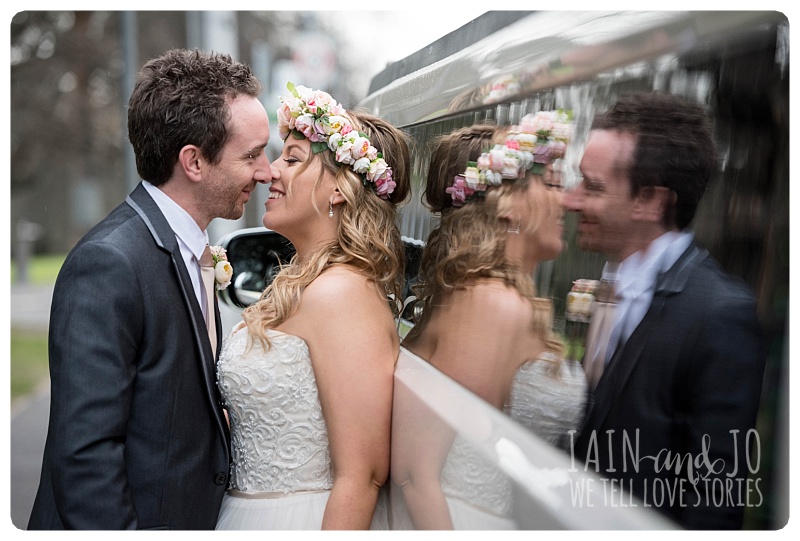 6. The cars as backdrop
Chat to your photographer about which location/part of the day will be best to take some photos with the car. Vintage cars and limos can make a spectacular backdrop for both romantic couple photos and also with the entire bridal party, but it can sometimes take some planning to manoeuvre them into the perfect position and light.
Do you want to be treated like a Queen on your wedding day as you travel from a to b? Then choose one of the top three wedding chauffeurs in Melbourne (in our humble opinion):