Winter might not be the most popular time to hold a wedding in Melbourne, but there are more upsides that you might think – and it not being popular is the best one! If you're planning your wedding less than a year out, you are far more likely to get your first choice of date in Winter. Some venues will even have a winter special and because suppliers are less busy, they have more time to offer you a personalised service.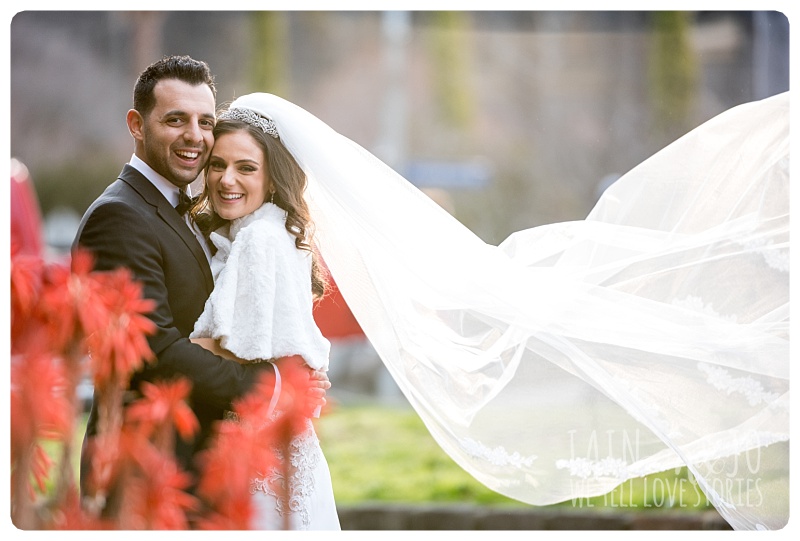 We all know how temperamental Melbourne weather is, so you might even get one of those beautiful, crisp winter days without a drop of rain or a gust of wind. But don't just cross your fingers and hope for the best! It does take a little more planning and consideration to plan the perfect day, here's our top tips: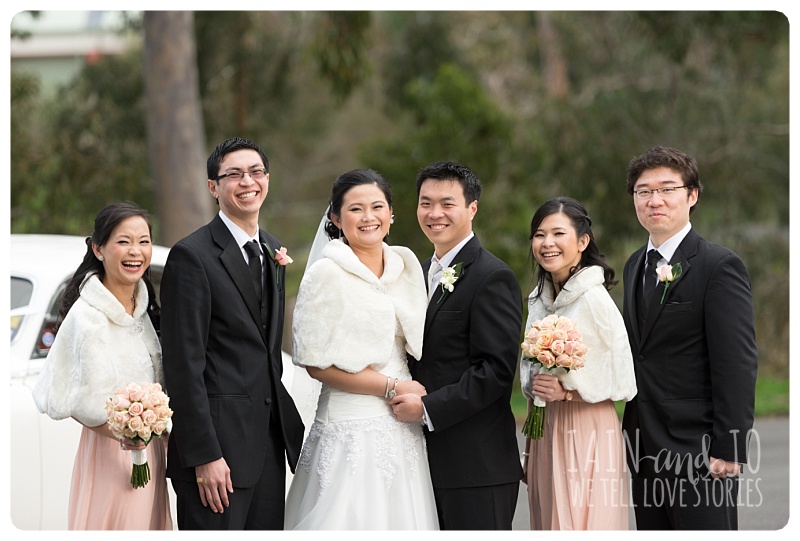 1. It's a wrap
It makes sense to buy a stole, wrap or jacket to wear over your wedding dress for your outdoor wedding photos and travelling to and from the car. Don't forget to look after your bridesmaids too, there's only so much Photoshop can do for goose bumps and blue lips!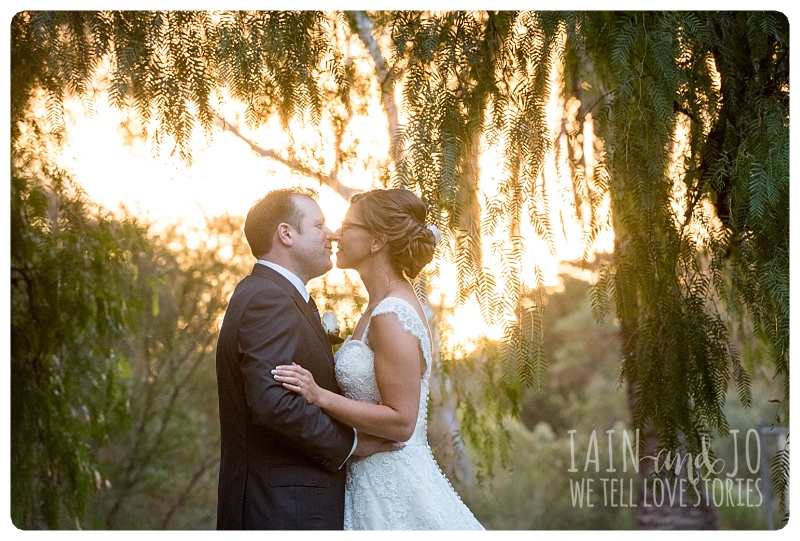 2. Before sunset
Obviously, the days are shorter in winter so you will need to carefully consider the time of day of your ceremony and reception to allow some time for wedding photos in between. The good news though is that this often means getting photos in that golden hour before sunset – bonus!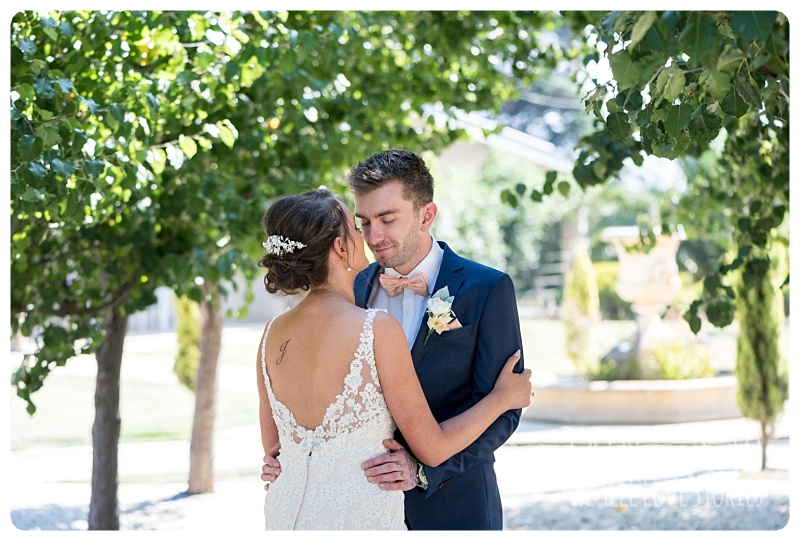 3. First look
To avoid having your ceremony too early, we highly recommend a First Look for our winter wedding couples. That way you can still have a full photo shoot before it gets dark and cold and then you can go from your ceremony straight into the reception.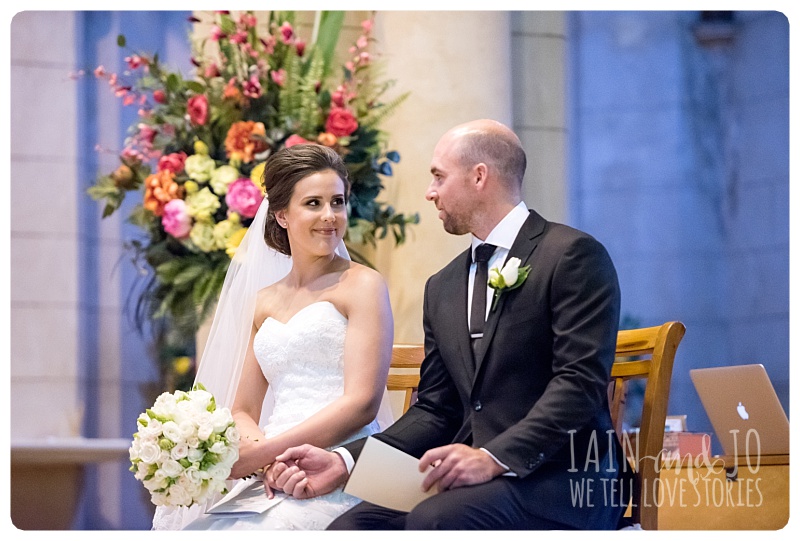 4. Take it indoors
Choose either a church ceremony or indoor location for your civil ceremony. There's really no need to put yourselves through the will-it-or-won't-it-rain stress or having to relocate your outdoor ceremony if it rains. Apart from the fact, even if it's not wet, it will most probably be pretty cold for your guests to be outside.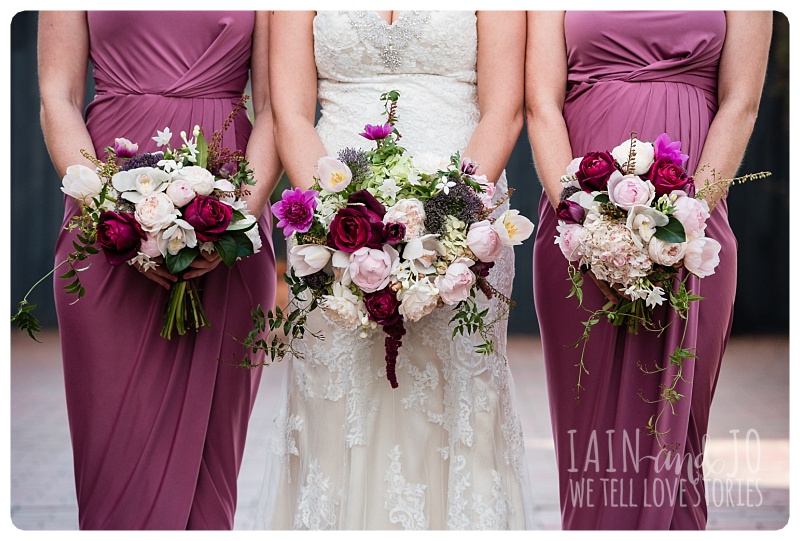 5. The deep end
Think about winter colour schemes like deep red, burgundy, purple and navy when you're choosing bridesmaids' dresses, flowers and invitations to tie everything together. A good florist will be able to tell you which flowers are in season.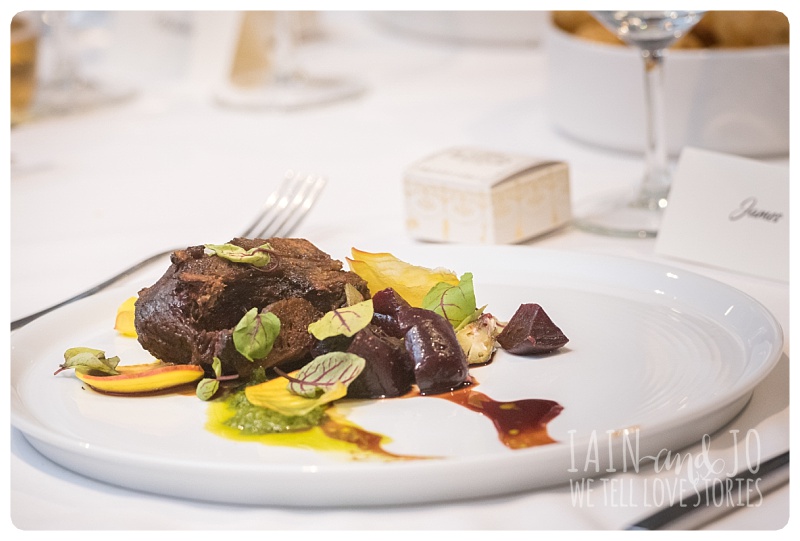 6. Comfort food
It's also a good idea to think about a seasonal menu when you're making your reception food selections. Winter is the best time for all those beautiful comfort foods like slow-cooked beef cheeks, pies, risotto and delicious warm desserts.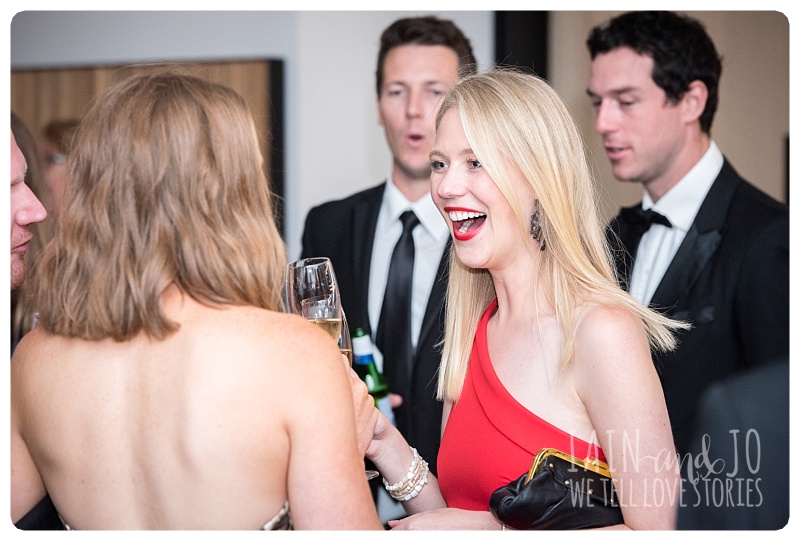 7. Cocktail hour
No amount of outdoor heaters will be enough to ask your guests to enjoy the canape hour outside, so don't even think about it! Winter is good excuse for some seasonal cocktails though, mulled wine anyone?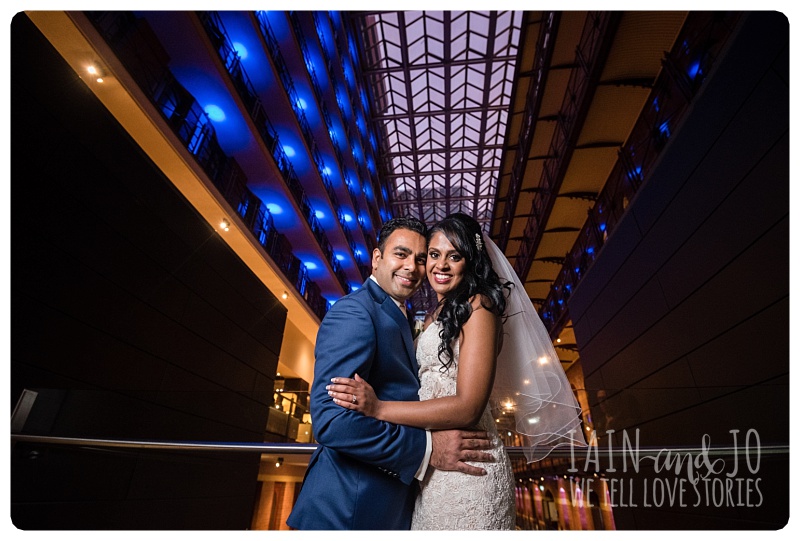 8. Take it inside
Depending on the weather on your wedding day, you might need to consider some indoor and wet-weather photography locations. A smart idea is to book a hotel for your first night that can also double as a photography location if you need it. Langham Hotel, Rialto Intercontinental and Park Hyatt are all great options.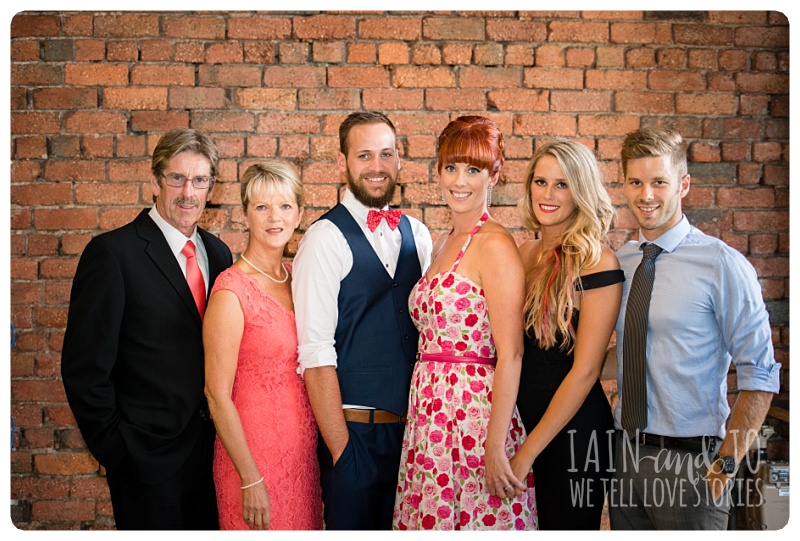 9. Keep it in the family
Usually we photograph the official family photos outside the church or ceremony spot, immediately after the guests have congratulated you after the ceremony. In winter it's usually too cold, windy or rainy to ask grandma and parents to wait around for too long outside, so think about doing your family photos inside the church or at the reception.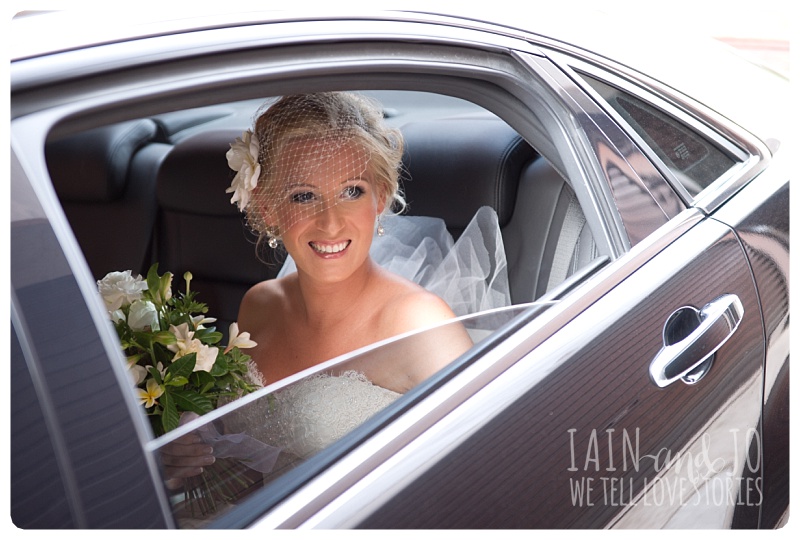 10. Game changer
Have a look at the AFL fixture when you are planning your photo locations and driving from A to B. Richmond, Docklands and inner-city Melbourne can be a nightmare to get around if there's a big game on your Saturday or Sunday afternoon.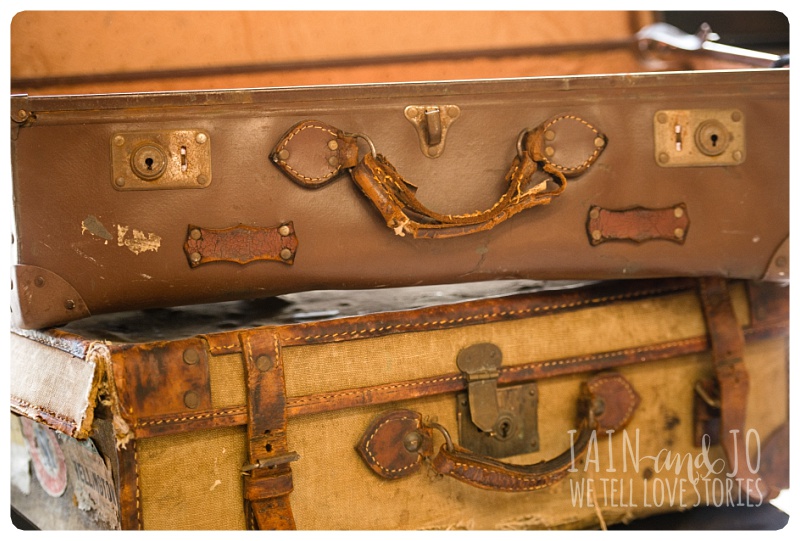 11. Holiday romance
And finally, the best part of having a wedding in Winter is that you get to escape the cold to enjoy your summer honeymoon in the Northern Hemisphere. Sounds like a good excuse for an European sojourn to me!