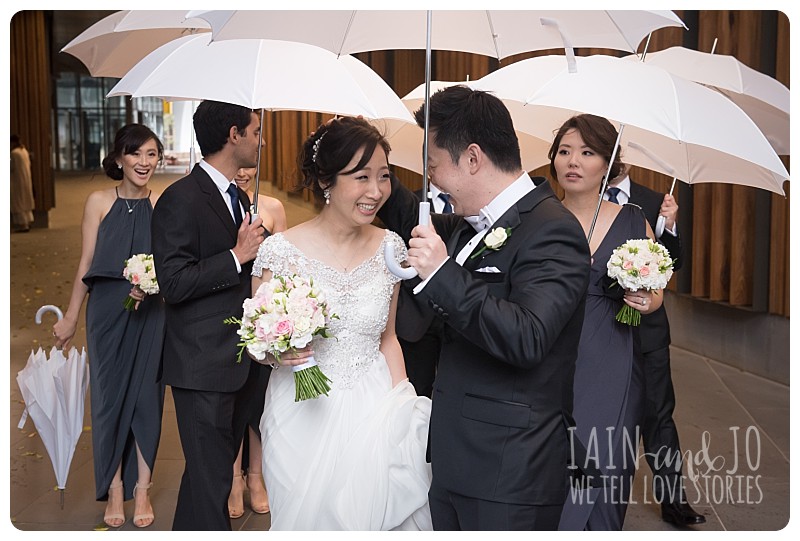 Apparently, it's good luck if it rains on your wedding day, but we're not sure about this. I think it's just something people say so you don't feel so bad!
Honestly though, rain on your wedding day will only affect you as much as you let it. Sure, it can definitely a pain, especially if you had your heart set on an outdoor ceremony and had planned some spectacular photography locations. But let's face it, it's the one thing about your wedding that you can't control. The key to not letting rain ruin your day is to not let it affect your mood and don't let it show on your face.
Just remember, no matter what the weather, this is still going to be the day that you marry the love of your life in front of all your closest family and friends. And a little rain isn't gonna change that!
If the forecast is looking a little dodgy, it does pay to be both prepared and flexible when it comes to your wedding photos so you don't get sodden or spend the entire day hiding out in the car. Here's a few of our favourite Melbourne wet-weather photography options, which are actually beautiful locations in their own right, rain or not!
1. Parliament house steps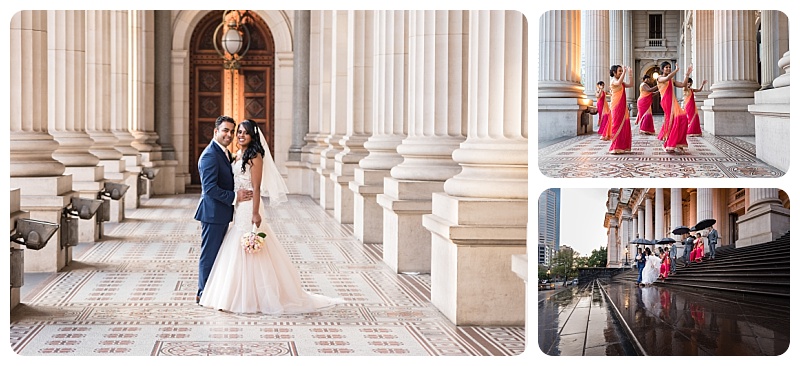 The steps of Parliament House on Spring Street can be an extremely popular spot for wedding photos on busy Saturday afternoons, but most photographers are a sharing caring bunch and let everyone to have a turn. Due to its central location and spectacular backdrop, it can be a little crowded with bridal parties on wet days so just be aware that you might not have a lot of time at this hot spot.
2. Local town halls



For the same classic look without the crowds, it's a good idea to check out any Town Halls that are in your area. We took these pics at Laura and Andrew's wedding at Fitzroy Town Hall, where the undercover portico isn't huge, but provides enough shelter from light rain.
3. First night hotel
A brilliant idea if you're getting married in winter or there is rain forecast on your wedding day, is to consider your first-night hotel. We've had couples specifically book these three CBD venues so they are able to use them as a back-up location for wedding photos. Just remember to check with the hotel staff if you need permission to take photos in certain areas or times.
a. Rialto Intercontinental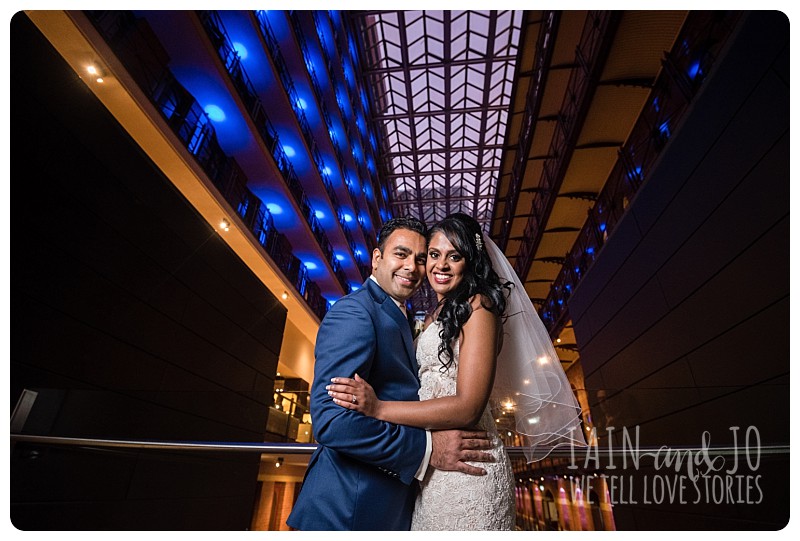 b. Langham Hotel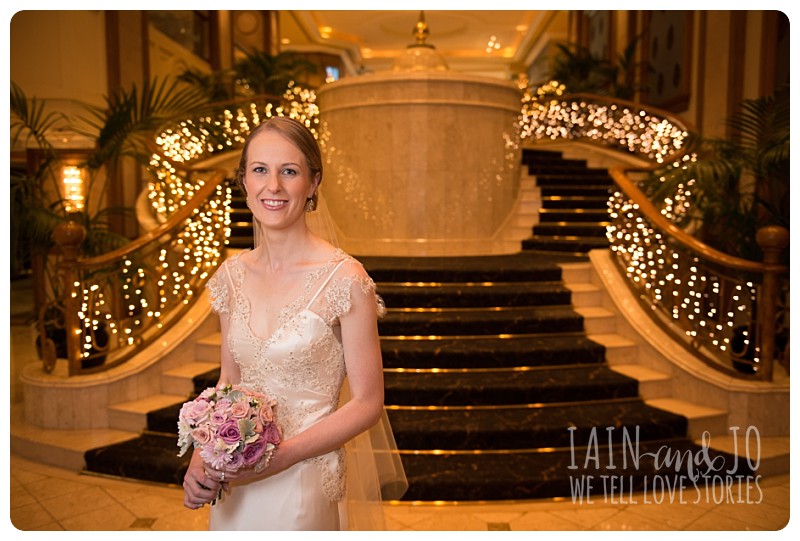 c. Park Hyatt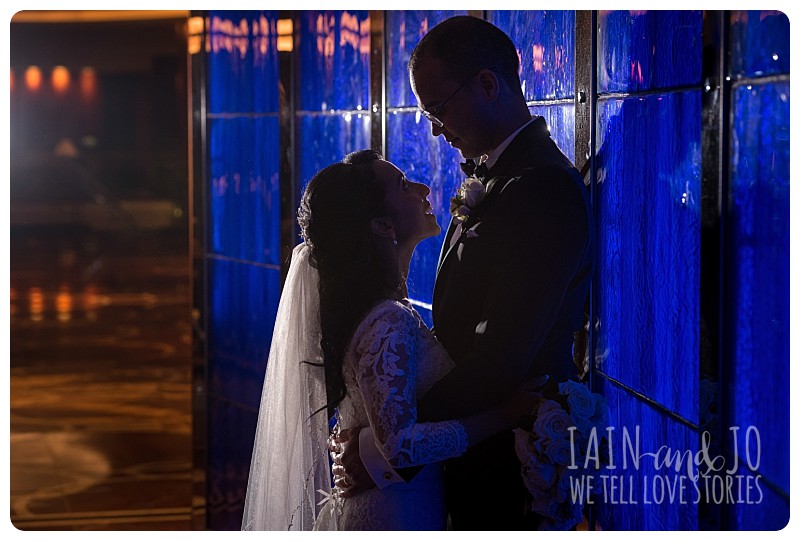 4. Inside your car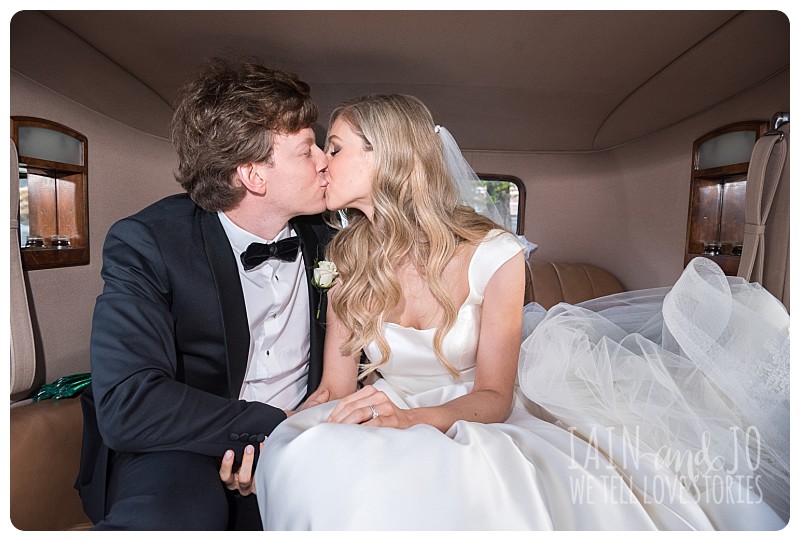 Beautiful wedding cars aren't just a means to get from a to b, they also provide stunning backdrops for photos. If you've hired some special cars, we will always take the time to get some great photos, but it's a wet day, we will definitely also squeeze into the front seat and take some shots.
5. Melbourne University


You do need to pay a permit fee for wedding photography at Melbourne University but the good news is there's a significant discount for current and former staff and students. Once all the paperwork is complete, you are free to roam the campus and enjoy the beautiful porticos, walkways, gardens and of course the famous Mad Max car park.
6. Under a bridge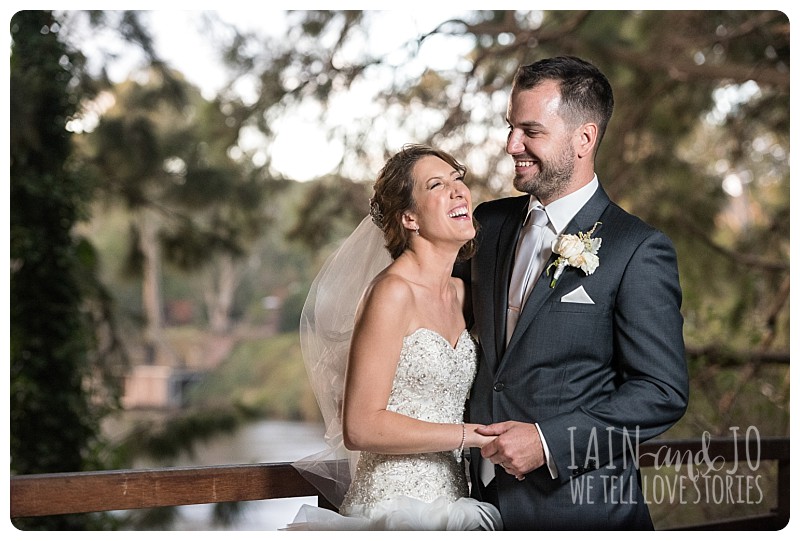 Depending on your reception venue, there may be bridges around under which you can duck for cover. This bridge is just a few minutes walk from Leonda by the Yarra, along the bike path, and still provides the beautiful Yarra River backdrop.
7. Under umbrellas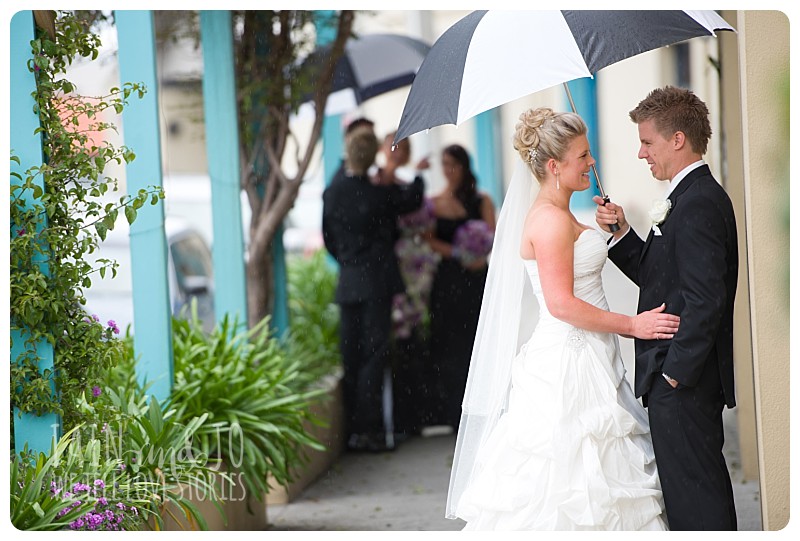 We always have our set of matching umbrellas in the car for every wedding, no matter the forecast. If the rain isn't too heavy, they are great for getting out of the car and to an undercover location. It's also nice to take a few shots under the umbrellas to remember the day.
8. Phone a friend

Scroll through your FB friends and ask around to think about any friends or contacts you have in the area who have an amazing house (or café, restaurant, yoga studio, anything really) that you could perhaps use on the day. You might not be as lucky as Lucila and Ronnie who worded up their aunt to use her stunning Brighton home, but be creative and you might be surprised!
9. Embrace the rain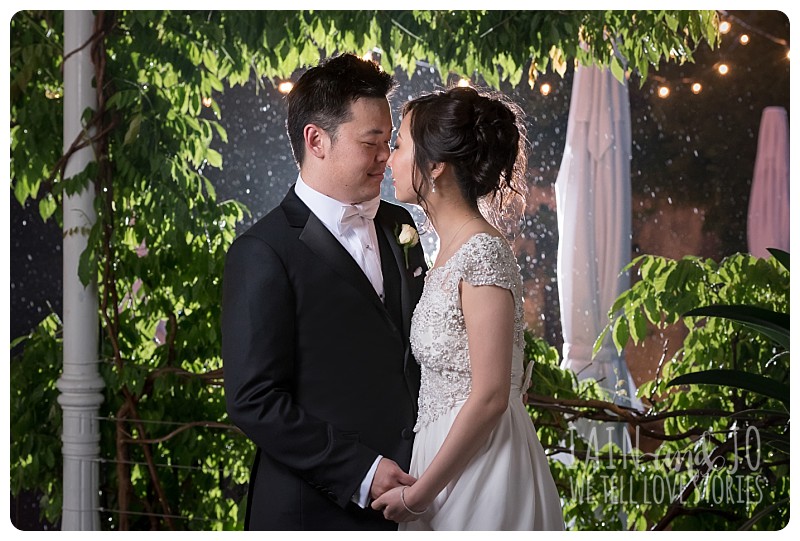 Finally, if you're prepared to get a little wet or brave the cold, you can capture some spectacular shots that actually make use of the rain using flash. I promise you, a good photographer (or assistant in this case) will take one for the team to get an amazing shot.
And if you're lucky enough to have no limitations on your locations on your wedding day, check out our list of Melbourne's best wedding photography spots and also engagement session beach locations.