It's been another incredible year of weddings for us, especially since splitting our wedding and family brands back in January. It's meant that Iain and Jo – We tell love stories can focus on what it does best, telling our couples' unique love stories both through photos and their own words.
We've photographed so many beautiful weddings this year and got to experience so many different cultures and traditions, it's been a real treat. From starting the year with a Jewish wedding on Australia Day and ending it with a Nigerian wedding just before Christmas, it's been an absolute privilege to be invited into everyone's homes and lives.
It's so hard to pick out our favourite moments of the year, so these are just a few: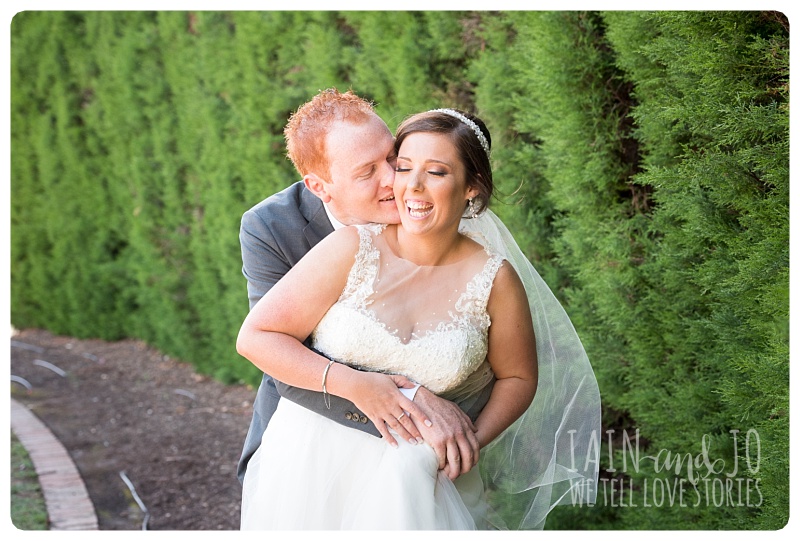 Over the hedge
I love this pic because Michelle and David both just look so relaxed and happy. You'd never know that there was another wedding's jazz band playing very loudly just on the other side of the hedge at St Kilda Botanic Gardens. It did provide us with an awesome soundtrack though!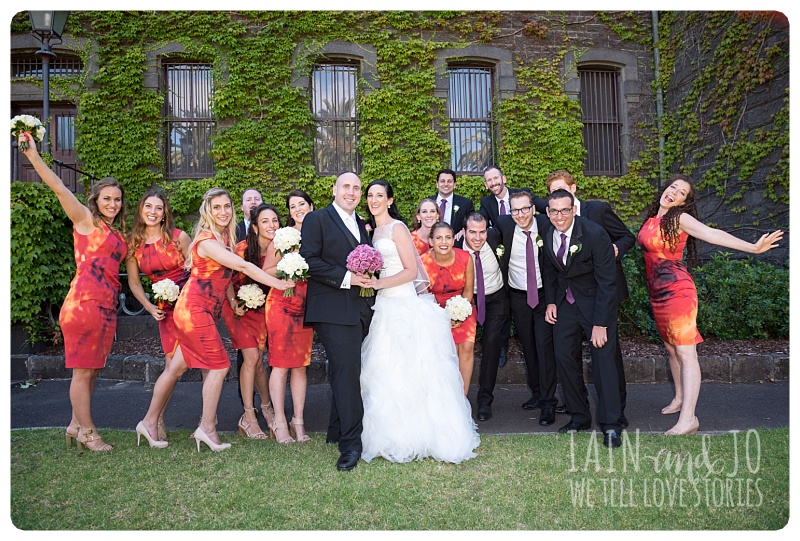 The gang's all here
There were so many memorable moments from Leeatt and Alex's Australia Day wedding, but for us it was learning to wrangle 8 bridesmaids and 8 groomsmen everywhere we went… let's just say quick toilet breaks are not so quick 😉
Into the sunset
We always encourage our couples to duck out for their reception for some well-timed sunset shots if their schedule allows. Stu took the concept one step further when he produced an ipod and headphones for Leanne to listen to a song he had written and recorded especially for his new bride.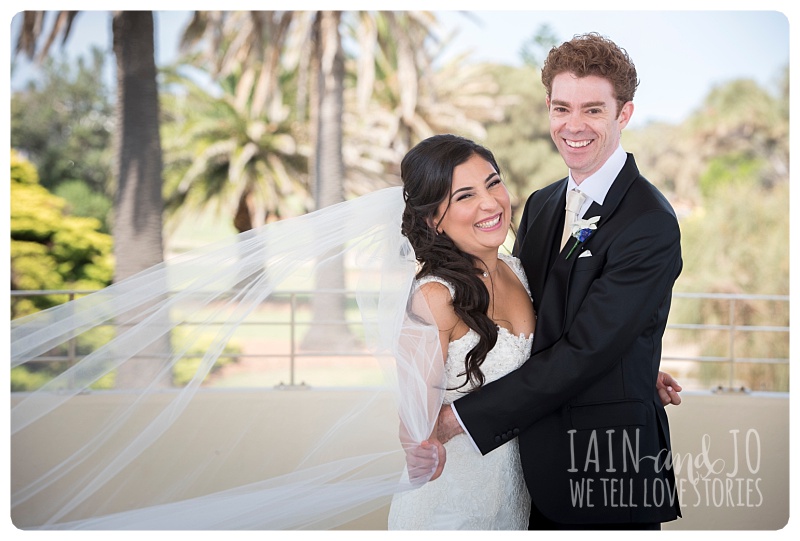 Throw caution to the wind
You couldn't wipe the smiles off Nilou and Jeremy's faces all day during the wedding, but especially when a gust of wind threatened to steal her veil at the notoriously windy Sandringham Rotunda!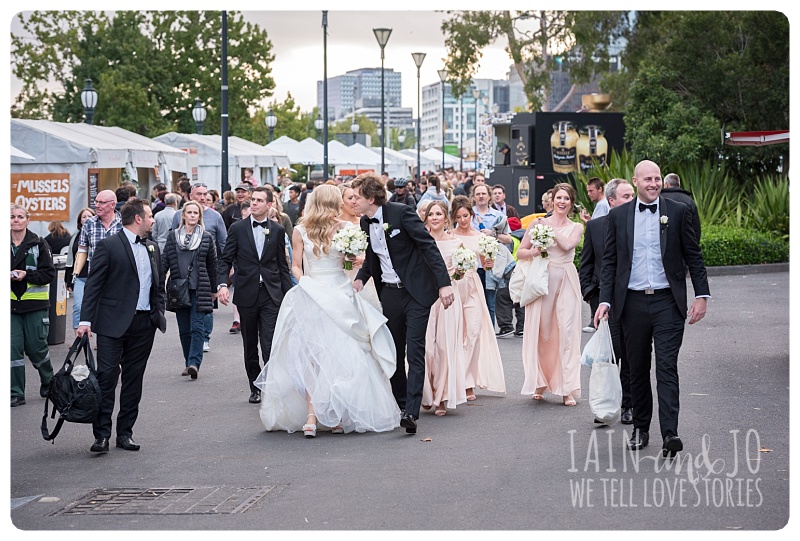 A walk on the wild side
So many special moments from this day! But our favourite is when Brydie and Mark and their entire bridal party decided to jump out of their wedding cars to walk through a riverside food festival in order to get to their reception at Zinc on time. These guys were such troupers!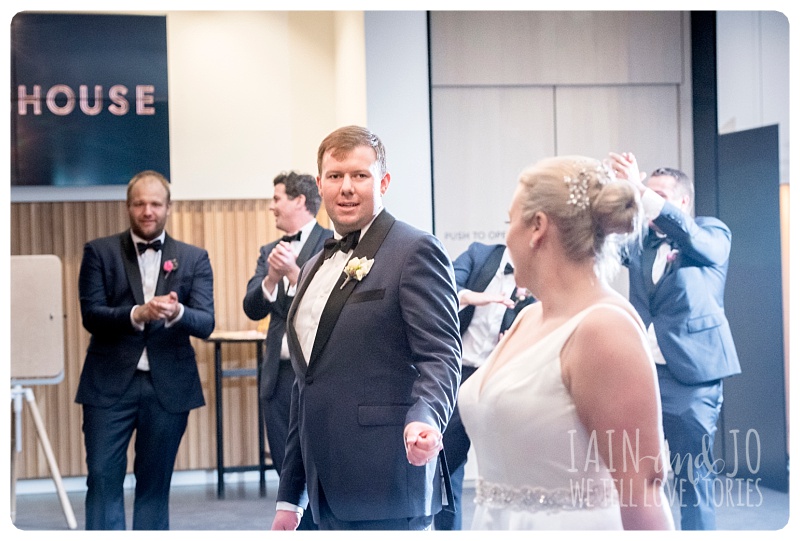 Dance like nobody's watching
You'd think being legally blind would be the best excuse for not doing a choreographed wedding dance, but not these guys! Kat and Tim brought the house down with their amazing routine that wowed the crowd.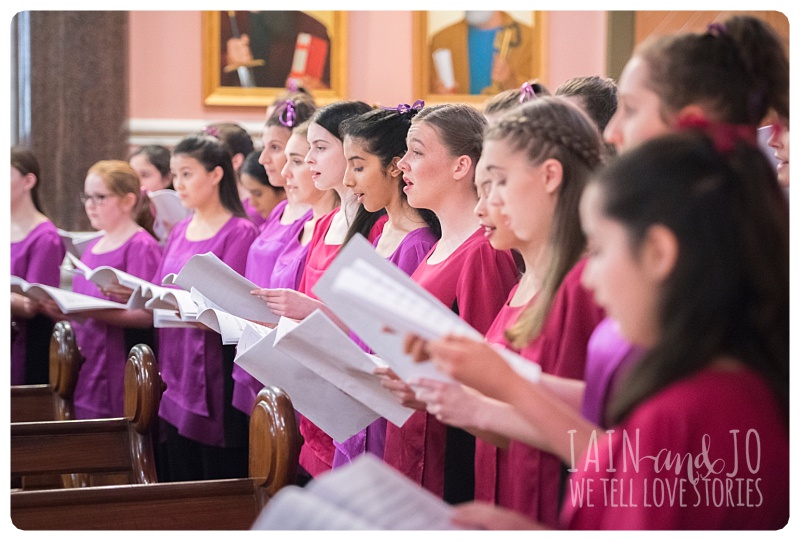 Voice of an angel
It wasn't difficult to choose the best moment from Michelle and Anthony's wedding – after all, it's not every day that you are treated with a live performance by the Australian Girls' Choir! Michelle is a AGC alumni so the group was more than happy to perform at her wedding, it was such a treat for us all.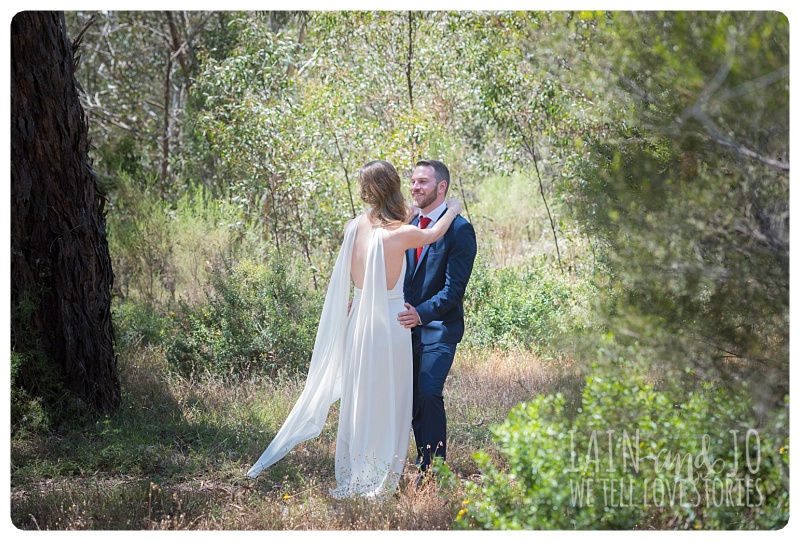 Back to Nature
It was so appropriate that Audrey and Lucas had their First Look moment and photos in the middle of a bush setting. After all, they first met when Audrey flew through the bush into Lucas' arms….albeit 200 kilometres away in the Otways!
Calm before the storm
I just wish this photo had sound effects… we were being threatened by rumbling thunder as dark grey clouds rolled over Mordialloc beach. Not that Natasha and Andrew let it impact them, they only had eyes for each other all day.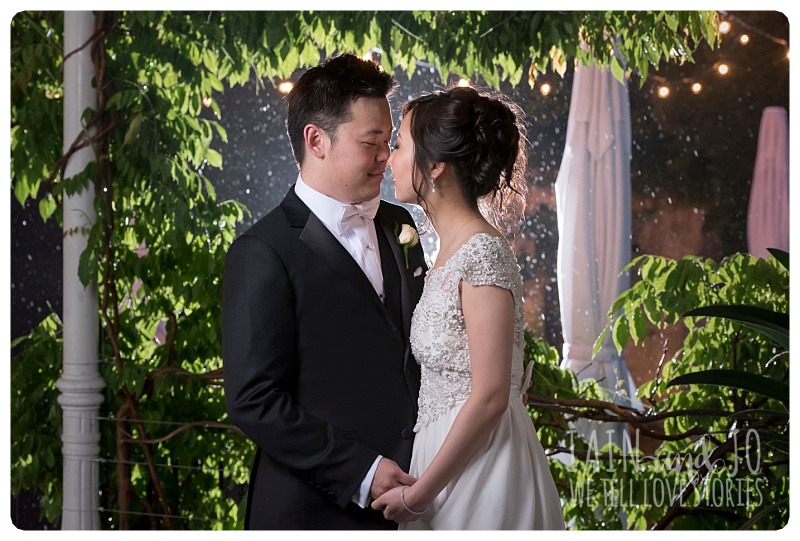 It's like rain on your wedding day
See that light coming from behind Rosa and Michael in this photo at Quat Quatta? That's Jo, standing in the pouring rain with a flash 😊 Predicted as one of Victoria's worst storms in many years, we always knew we would get a little wet on Rosa and Michael's wedding day – just lucky we brought a change of clothes!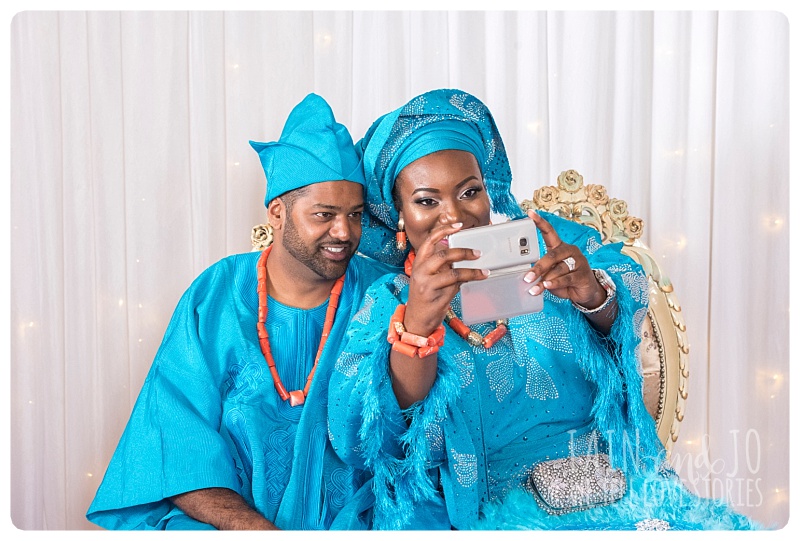 Keep with tradition
This photo sums up Evelyn and Darren's epic two-day Nigerian wedding celebrations perfectly. Gorgeous outfits and jewellery, big smiles and lots of selfies!
And that's a wrap folks. It's been another wonderfully crazy year getting to know all our beautiful couples, their families, their friends and the reasons they all love each other so much! Bring on 2018 😊